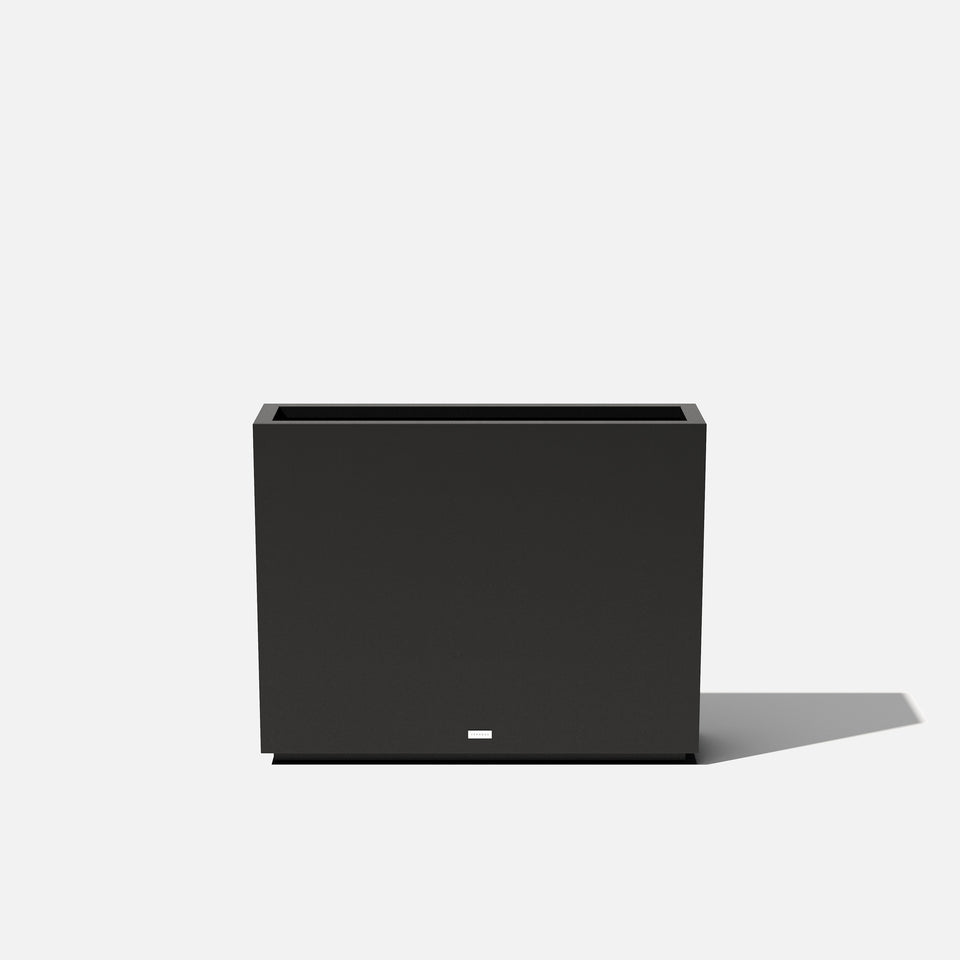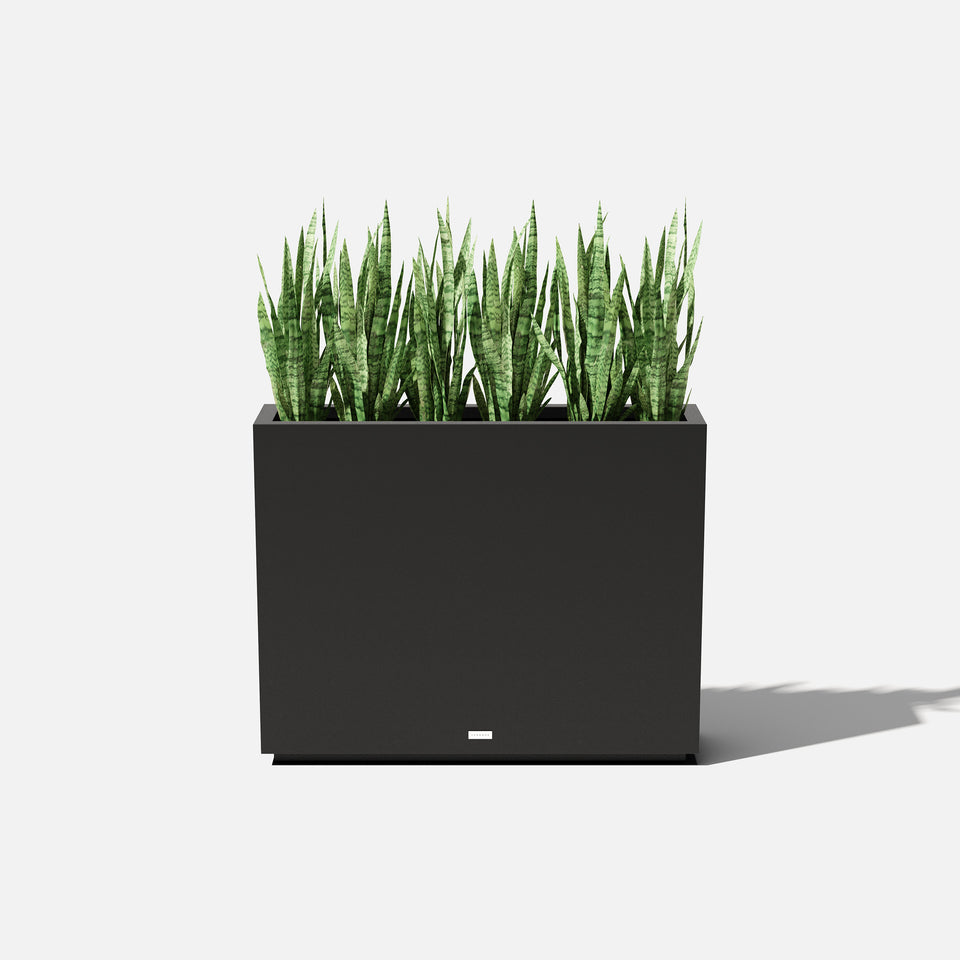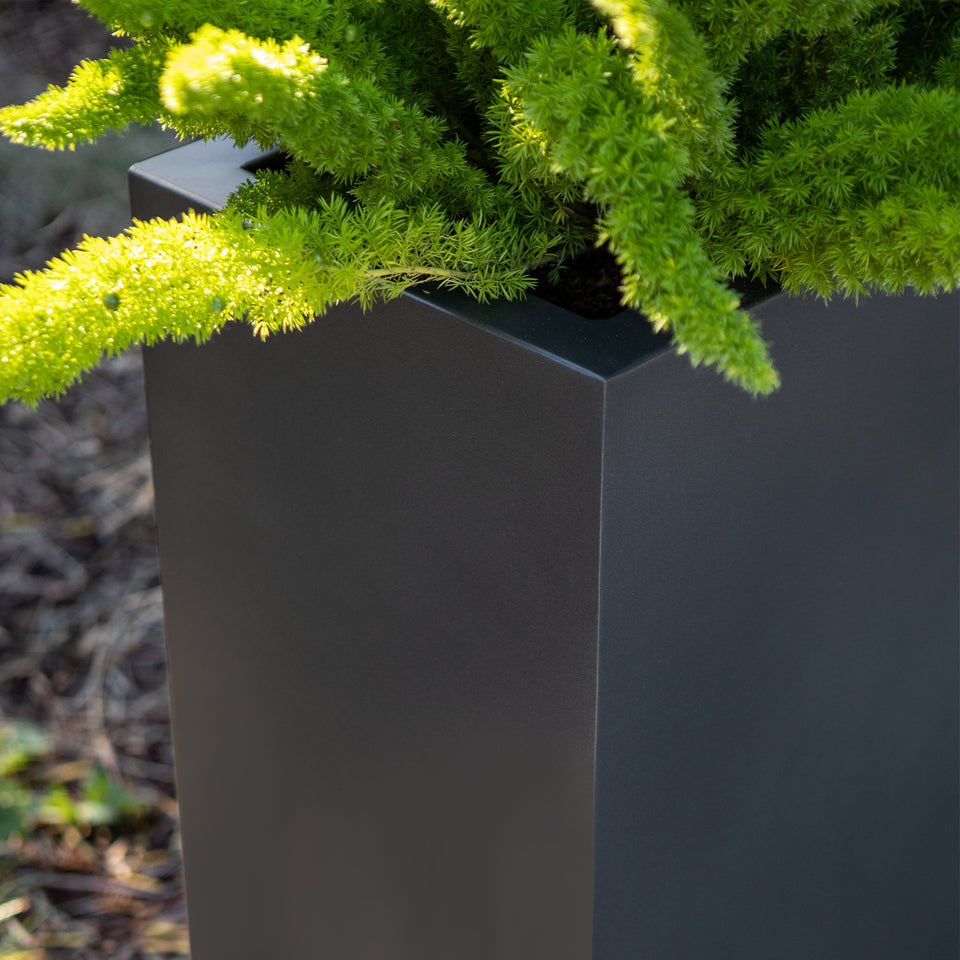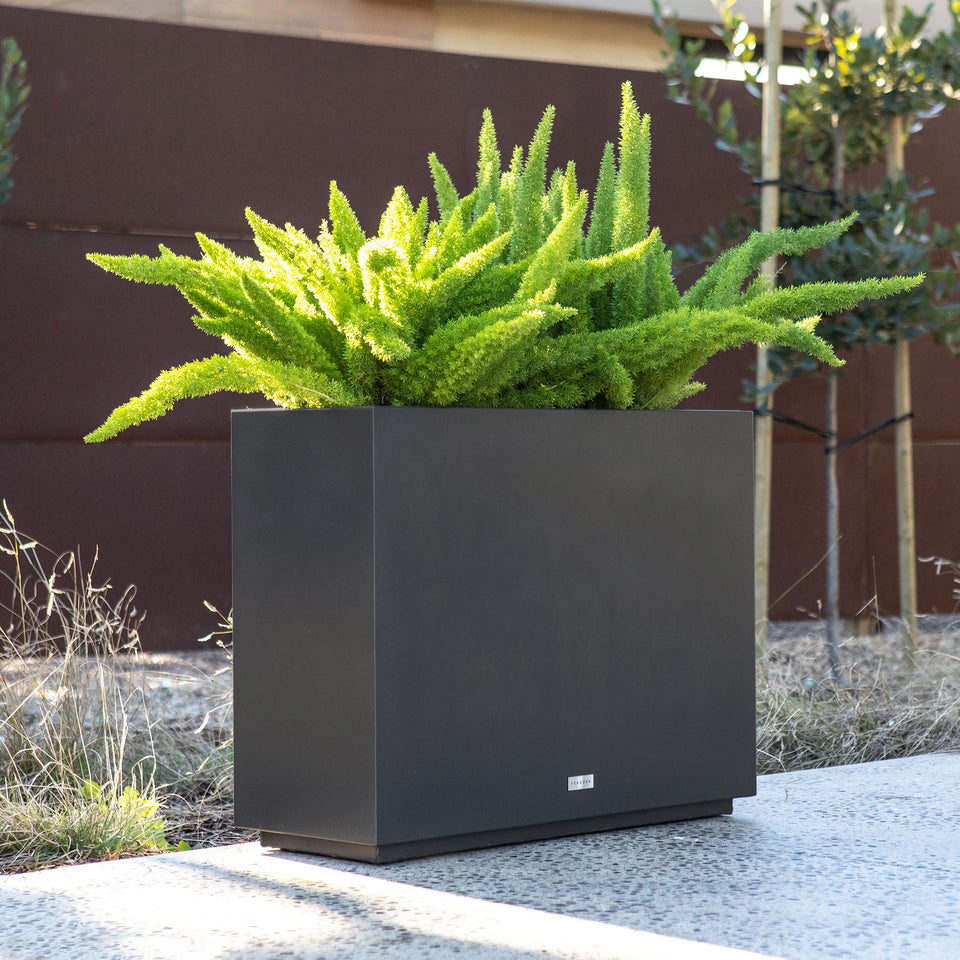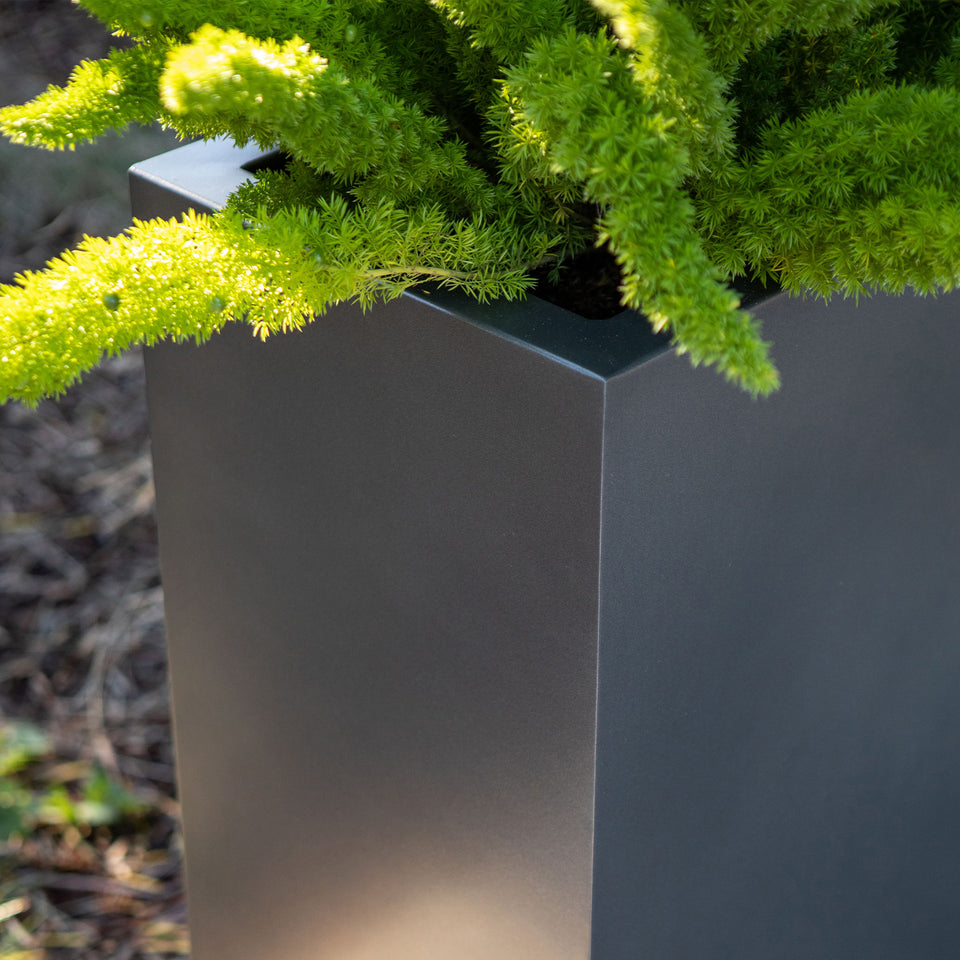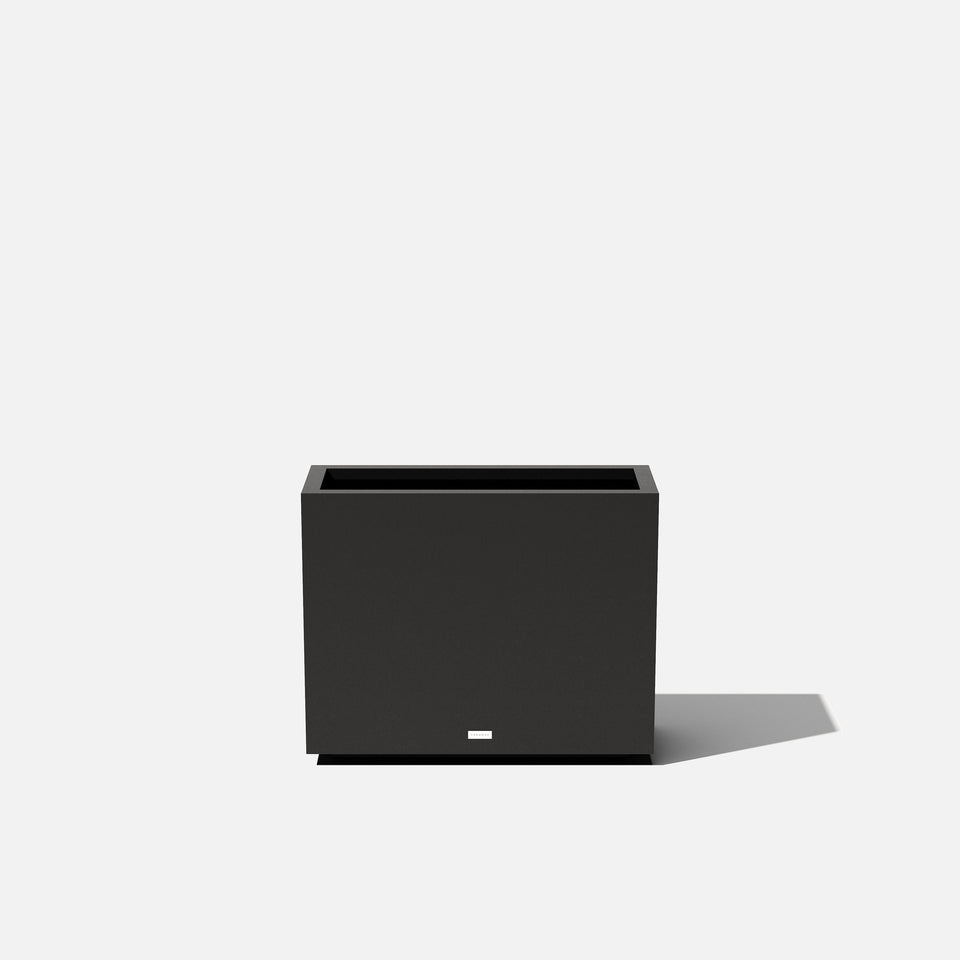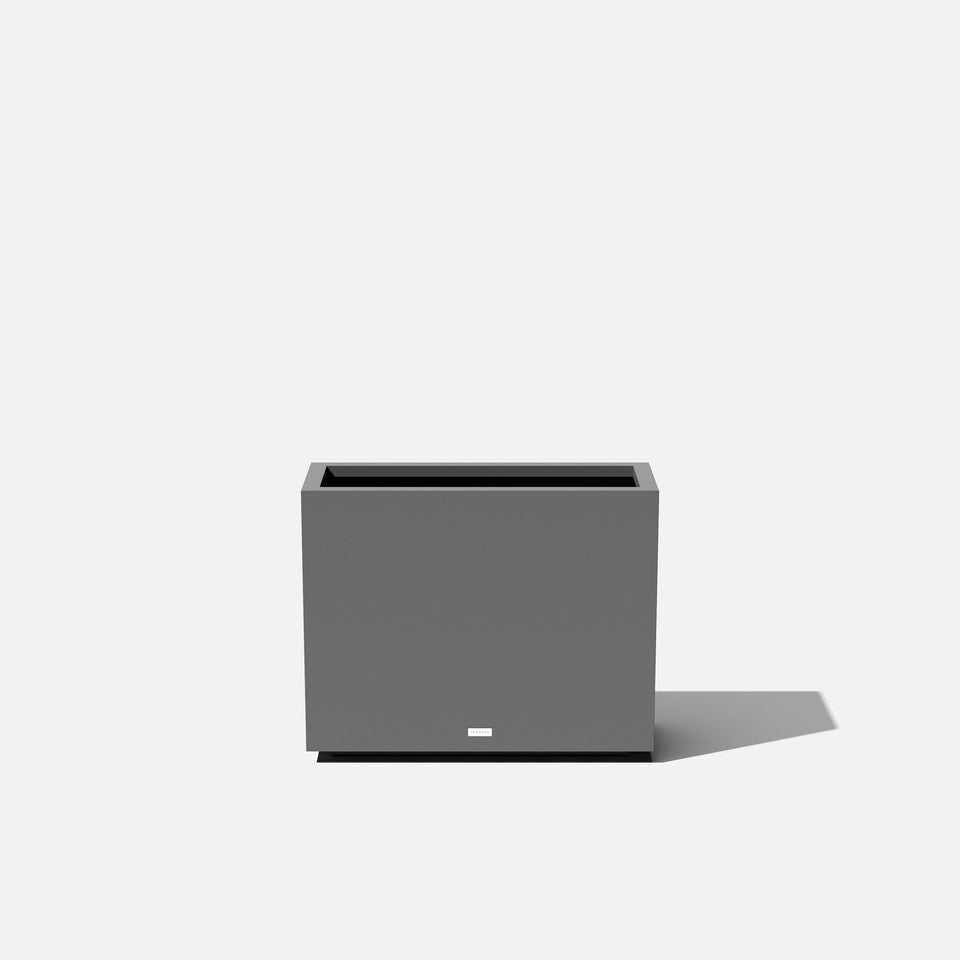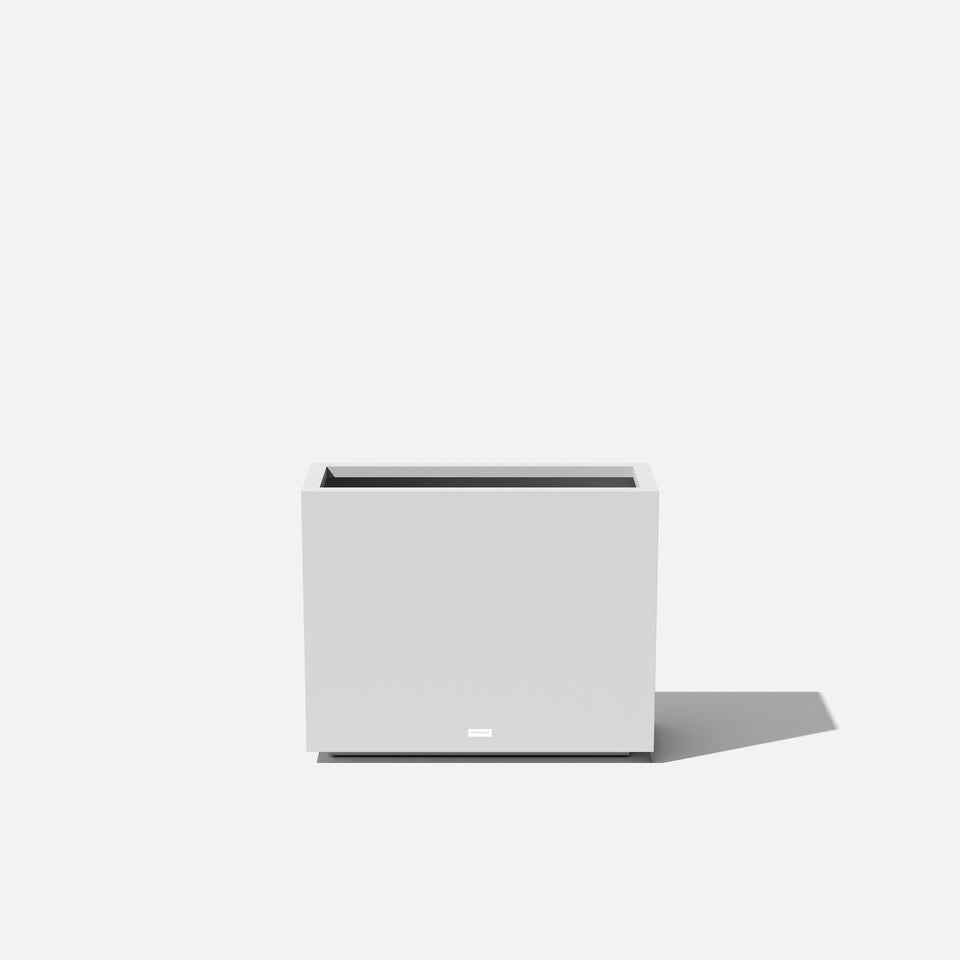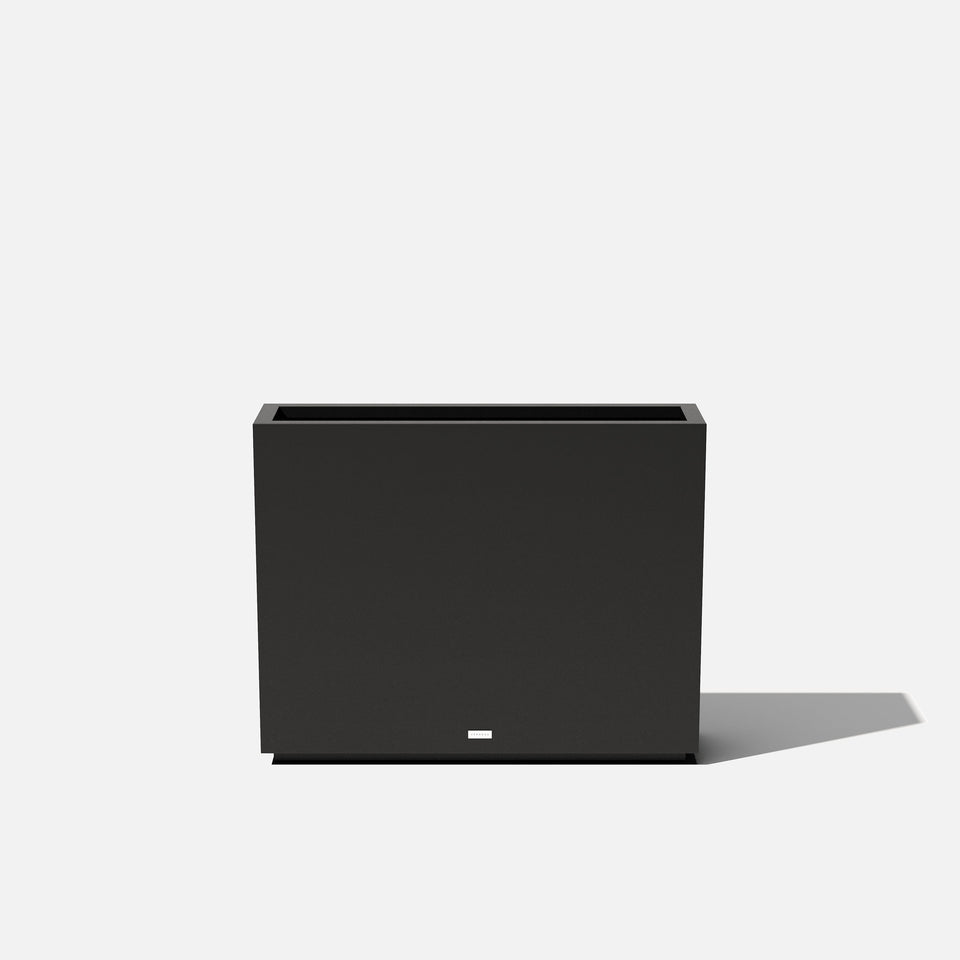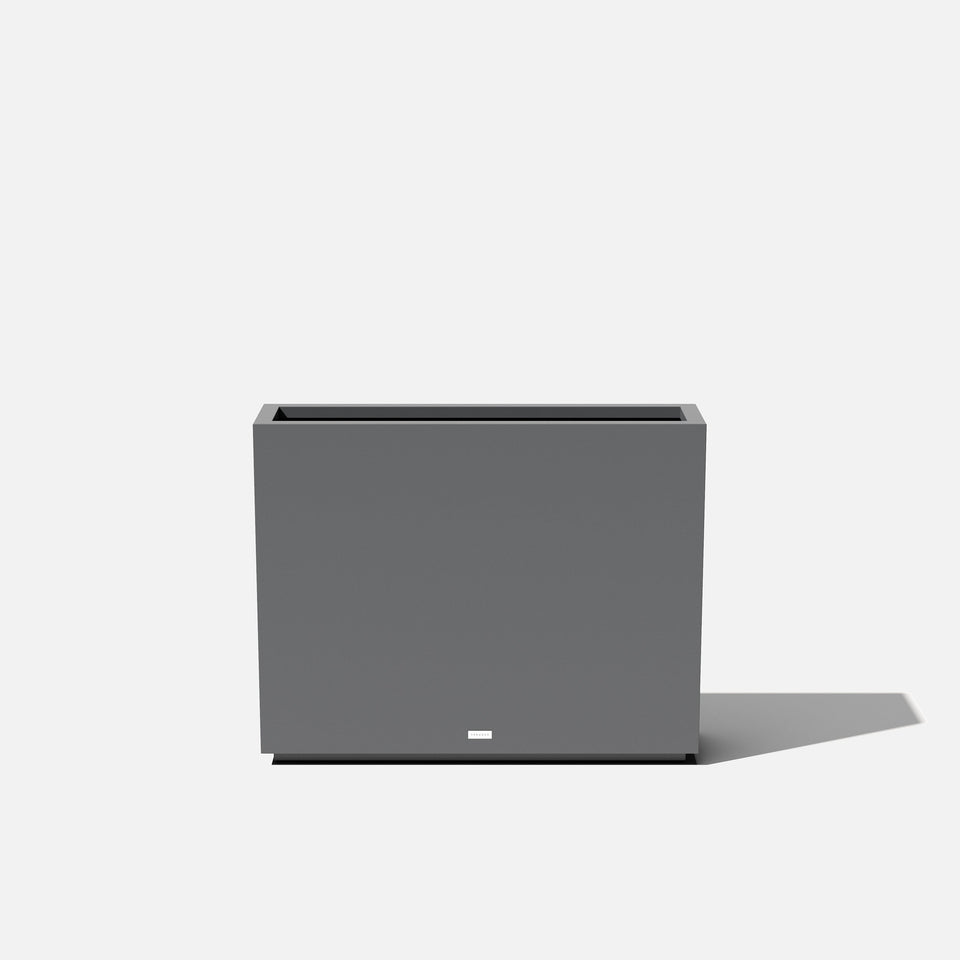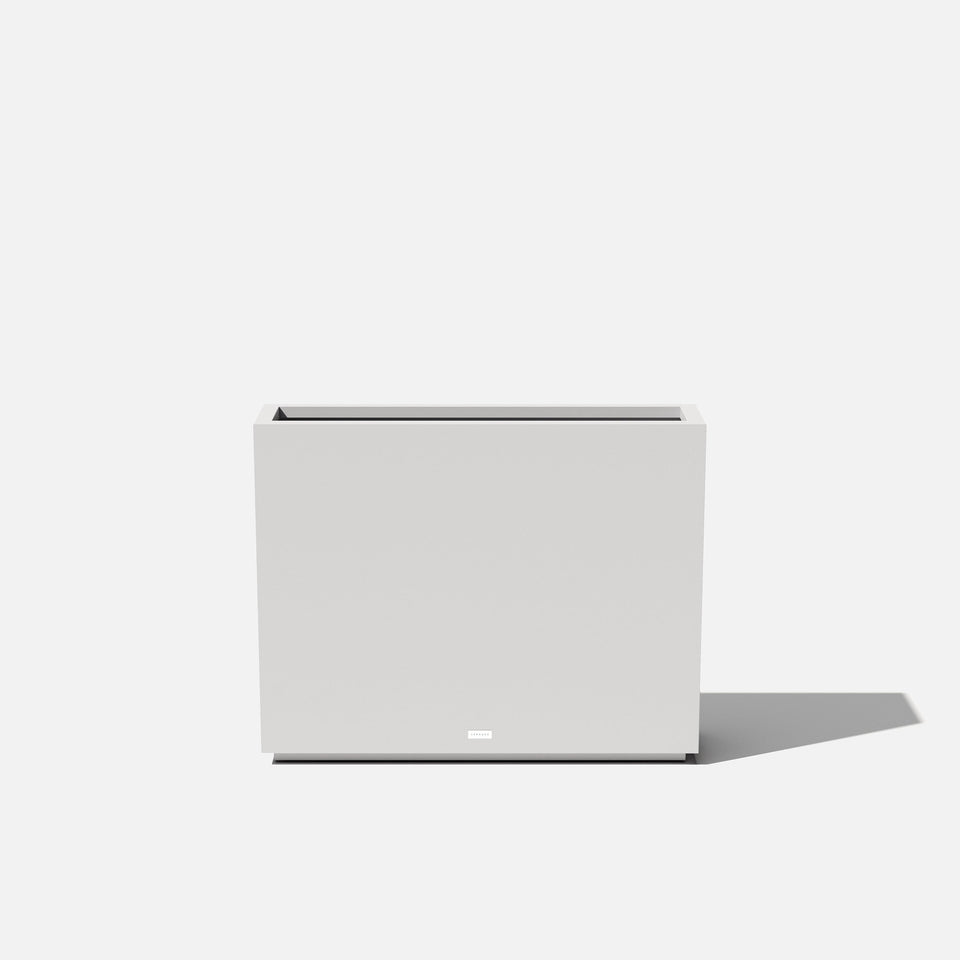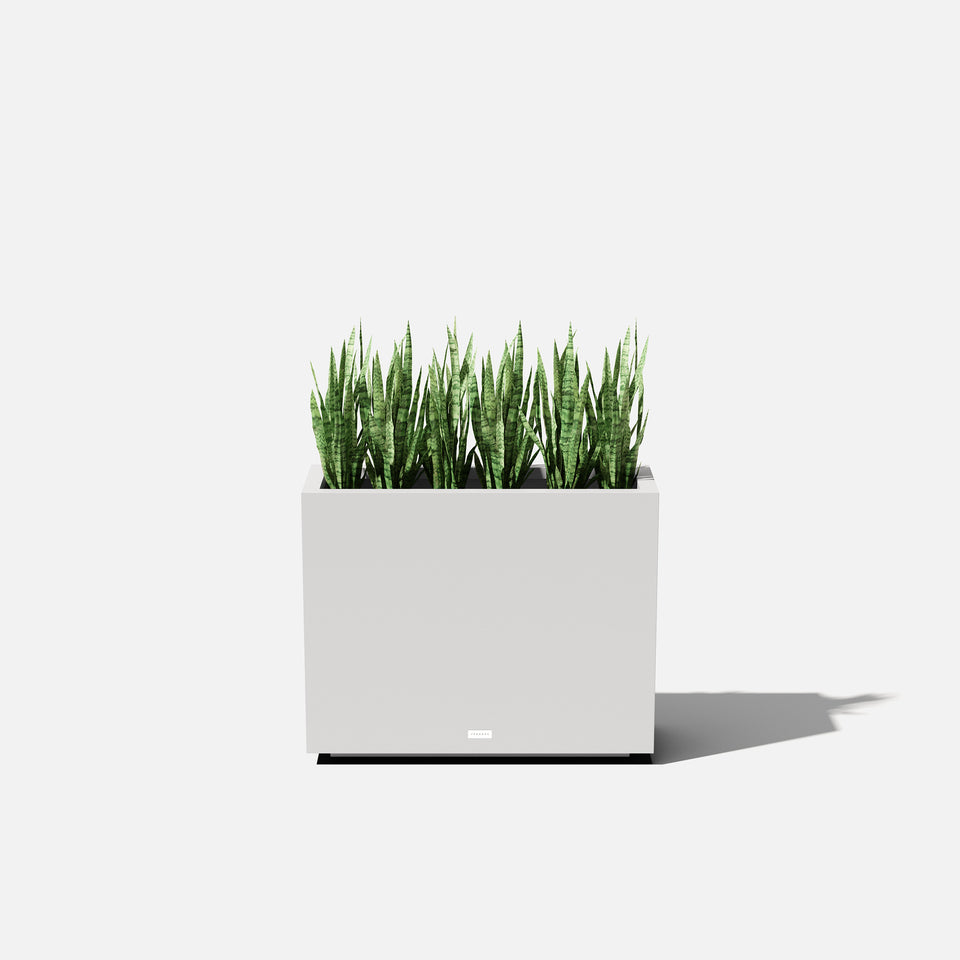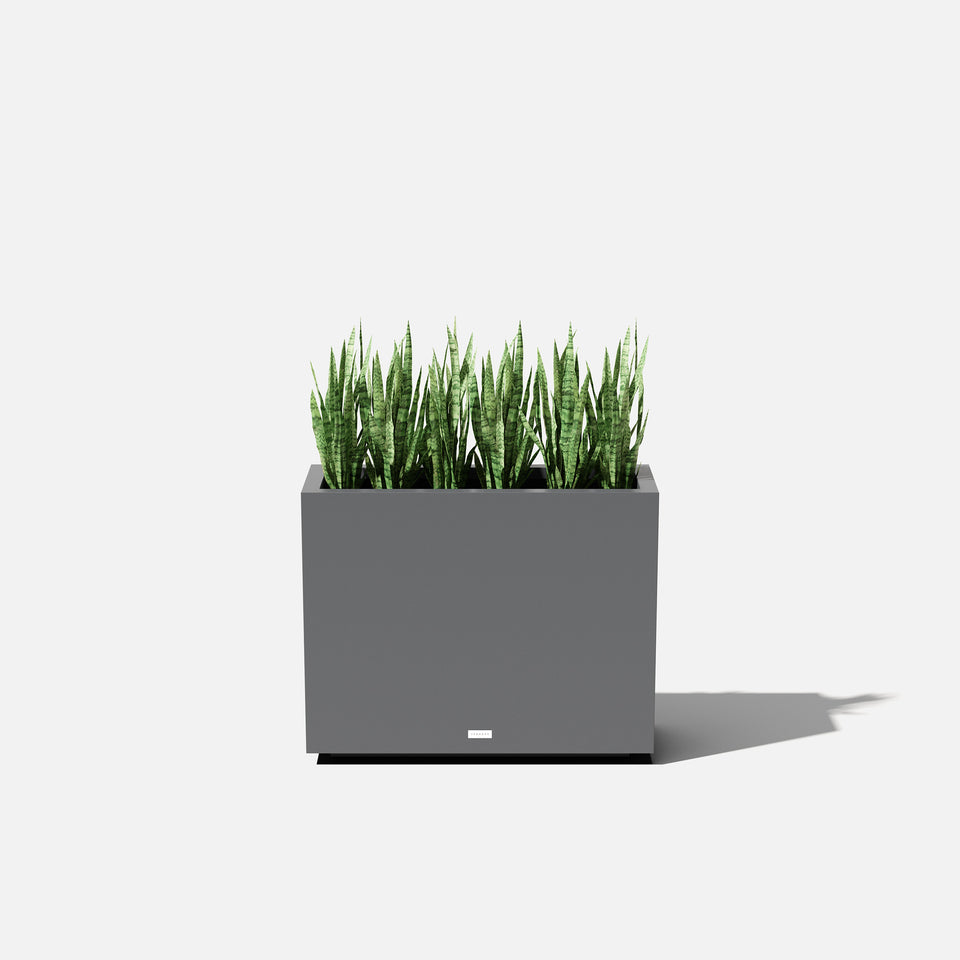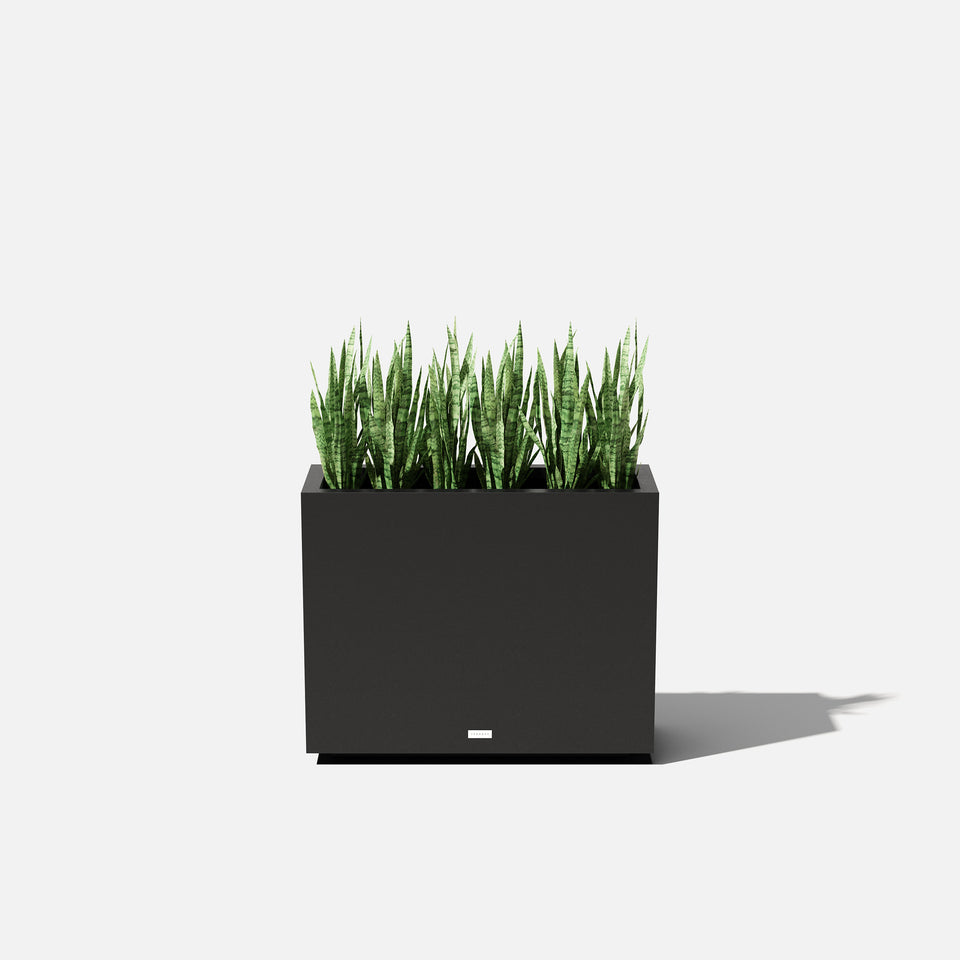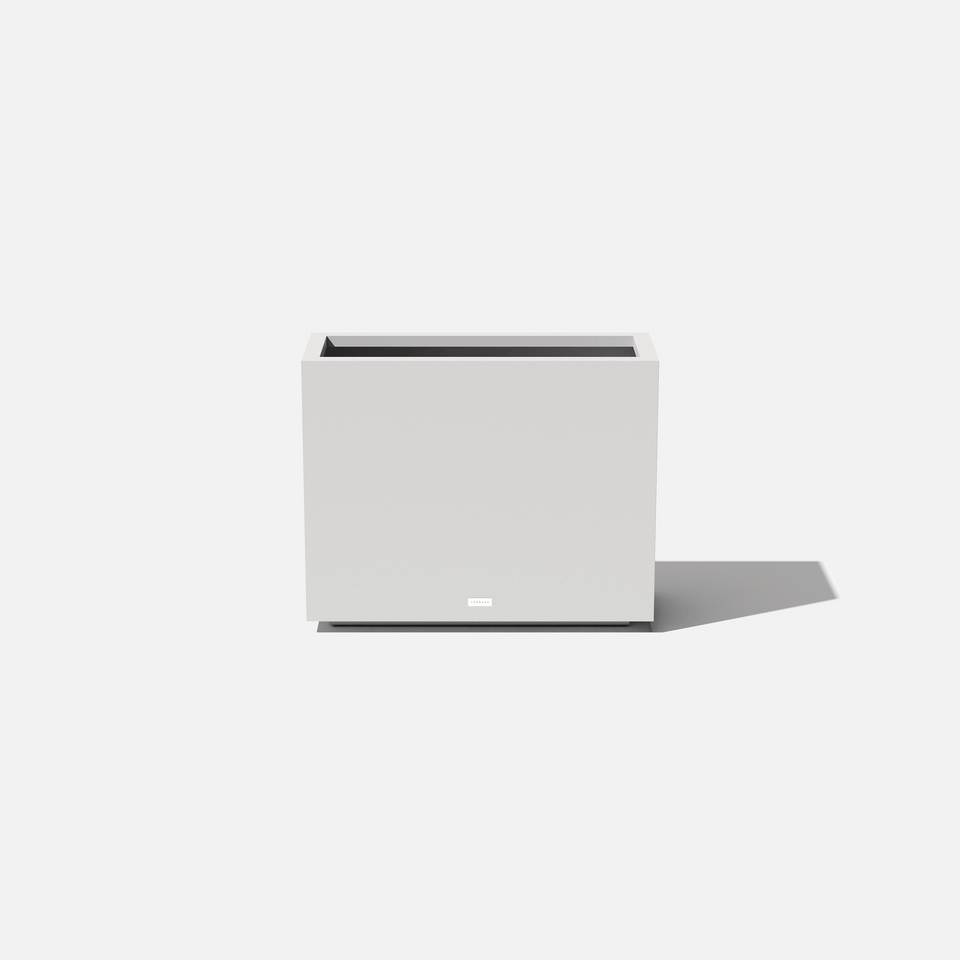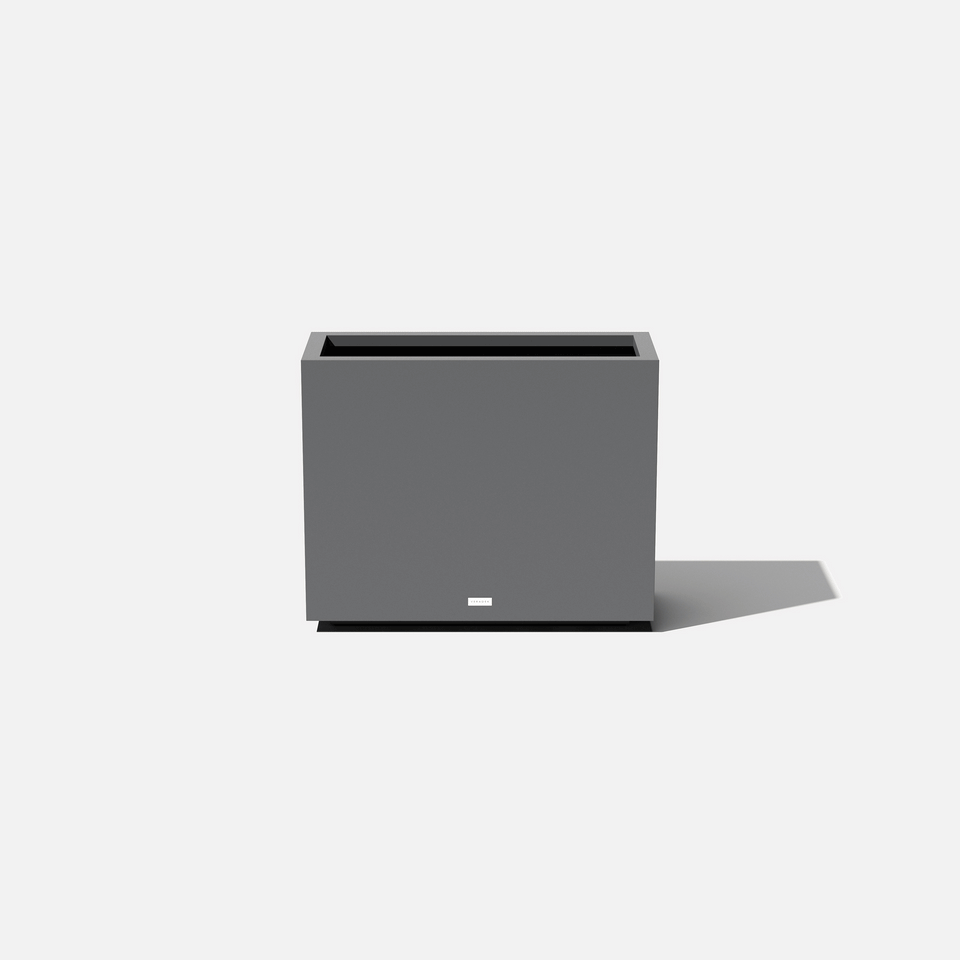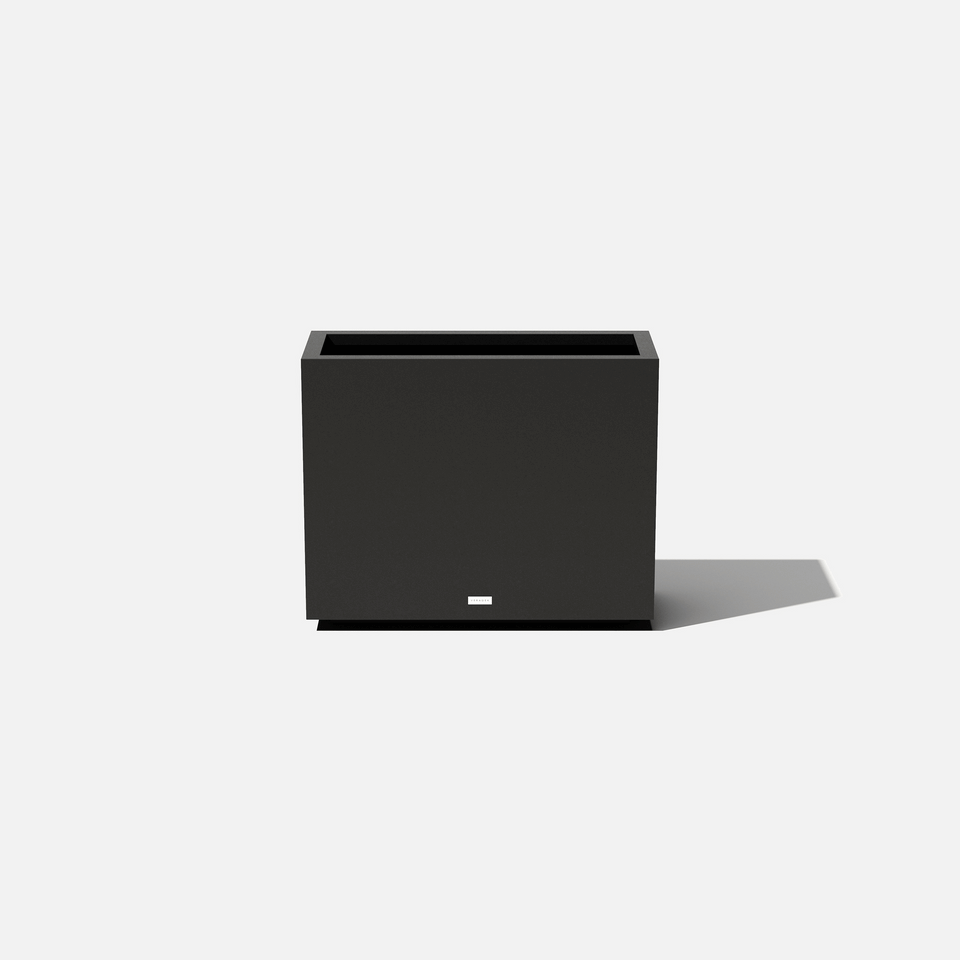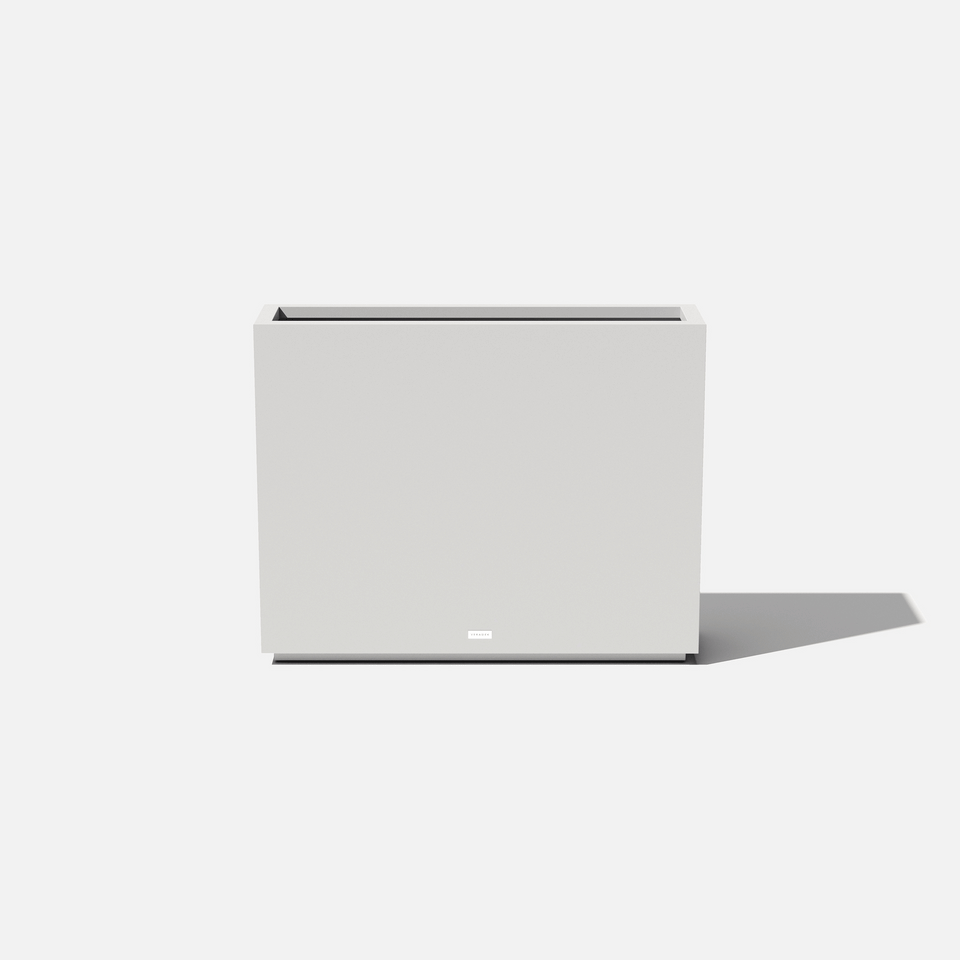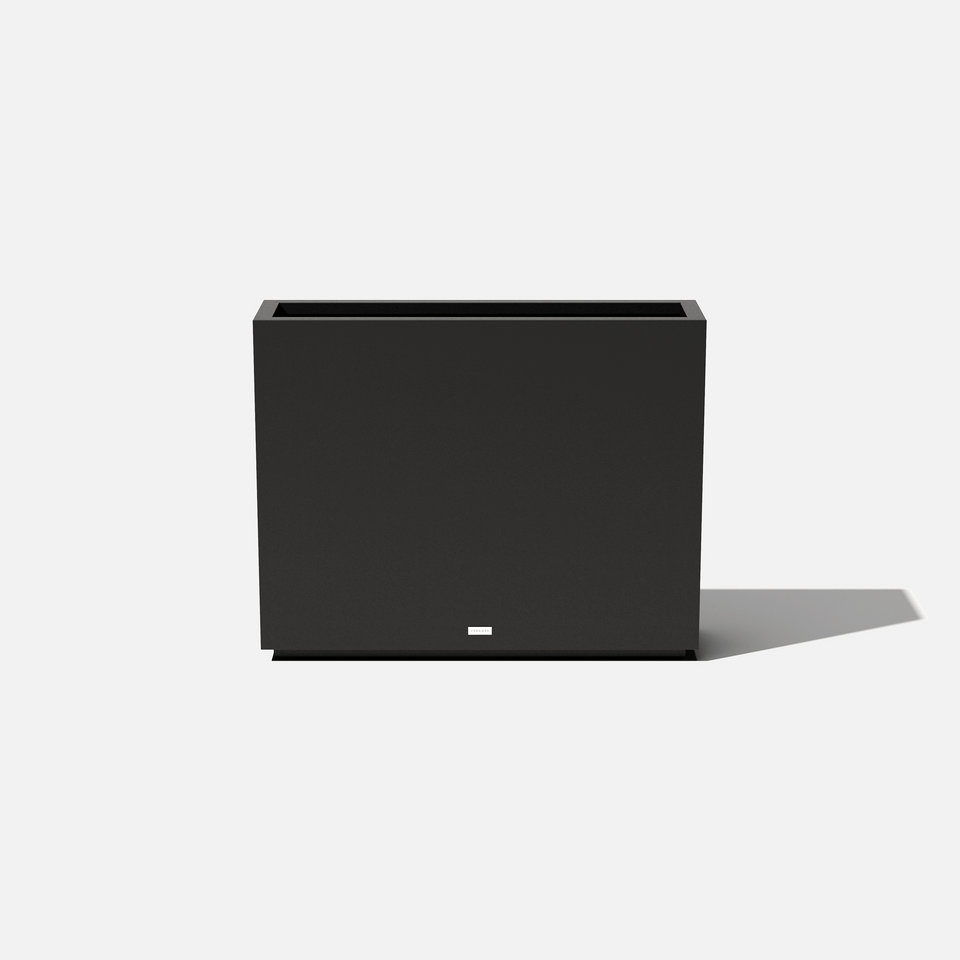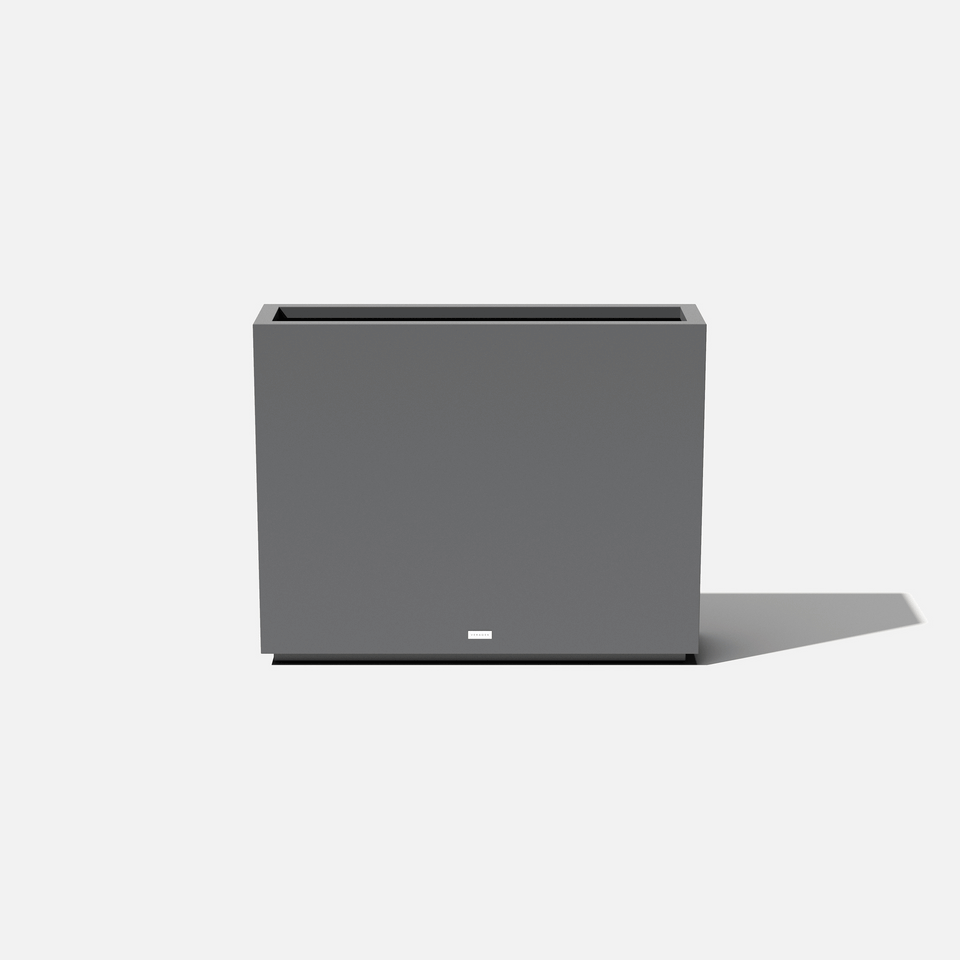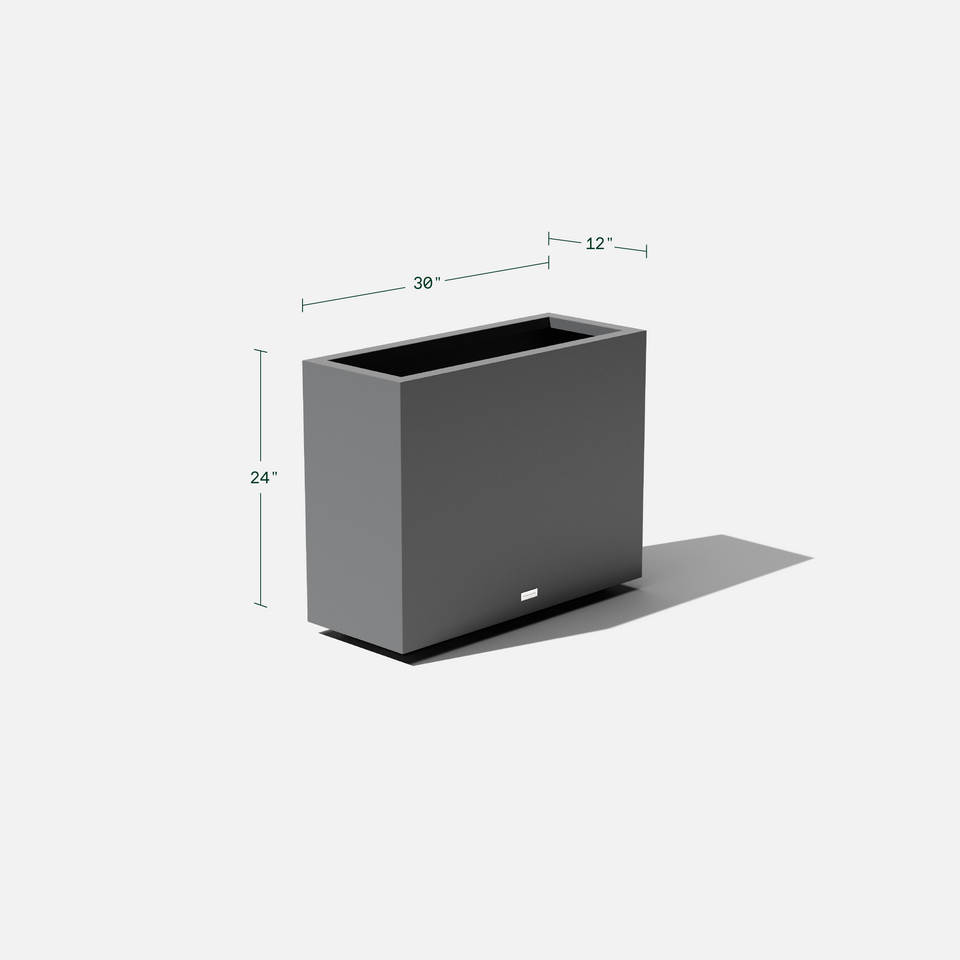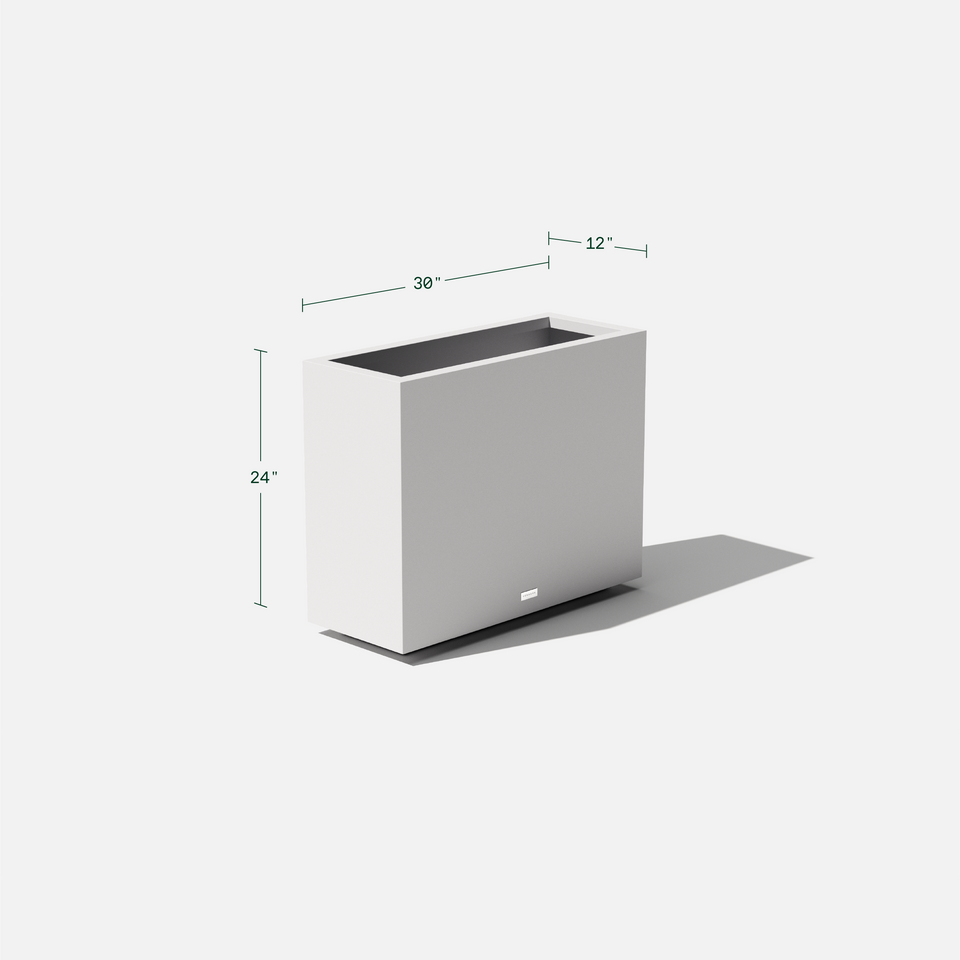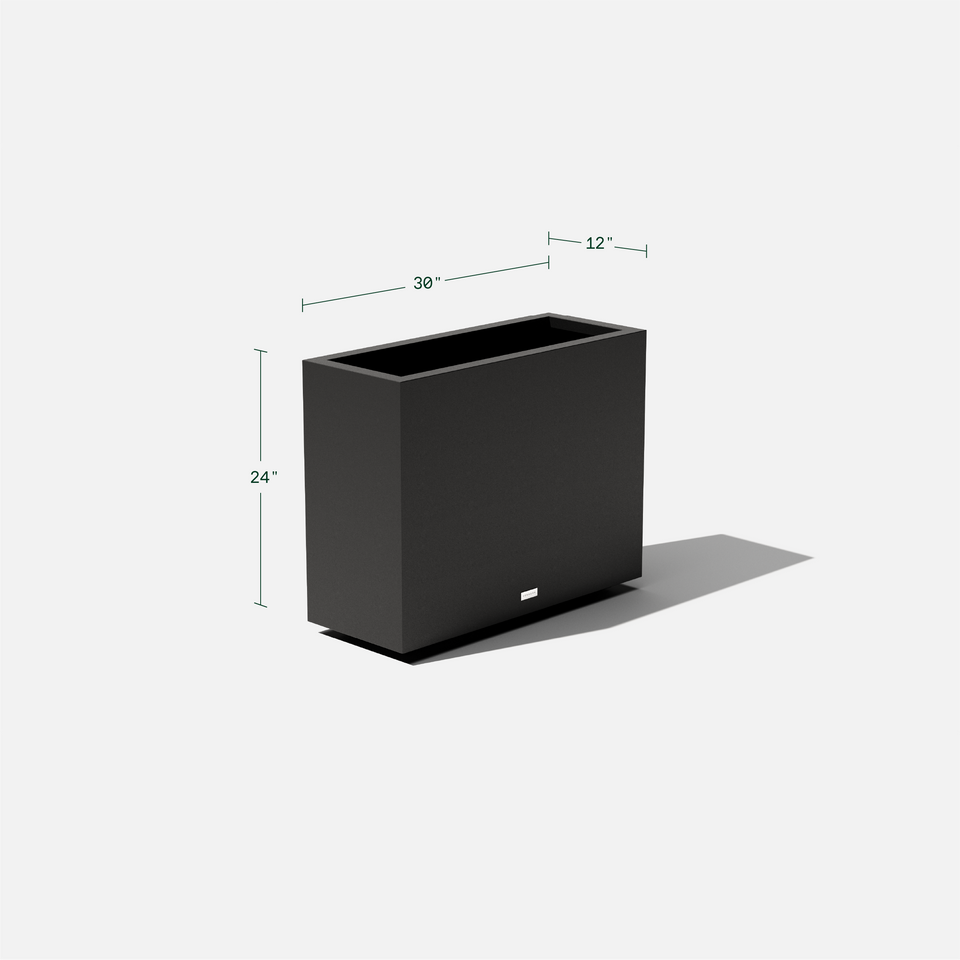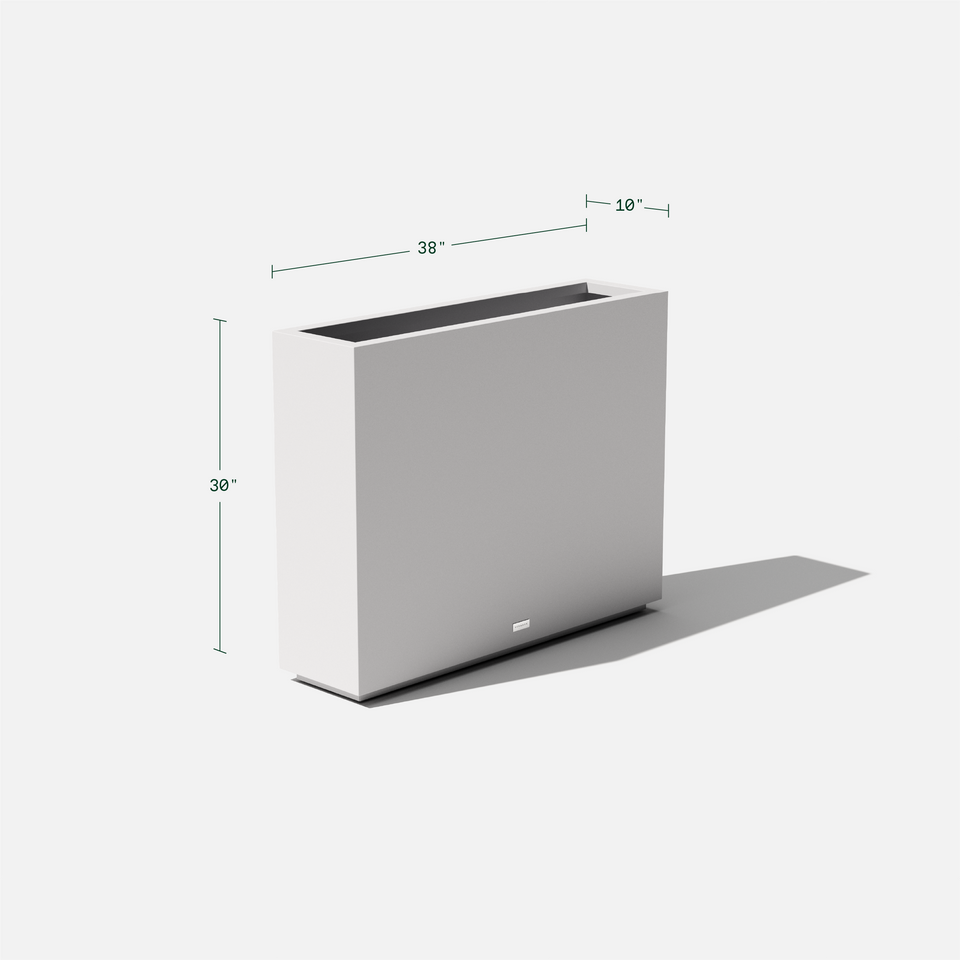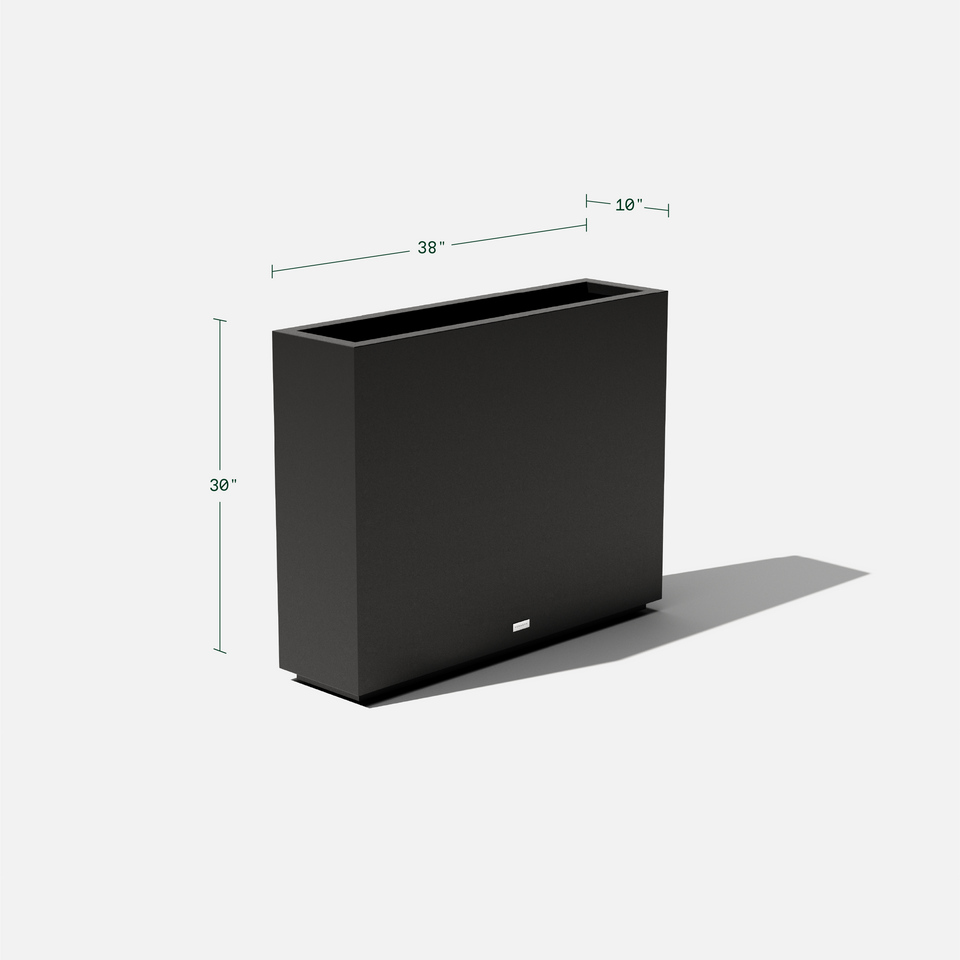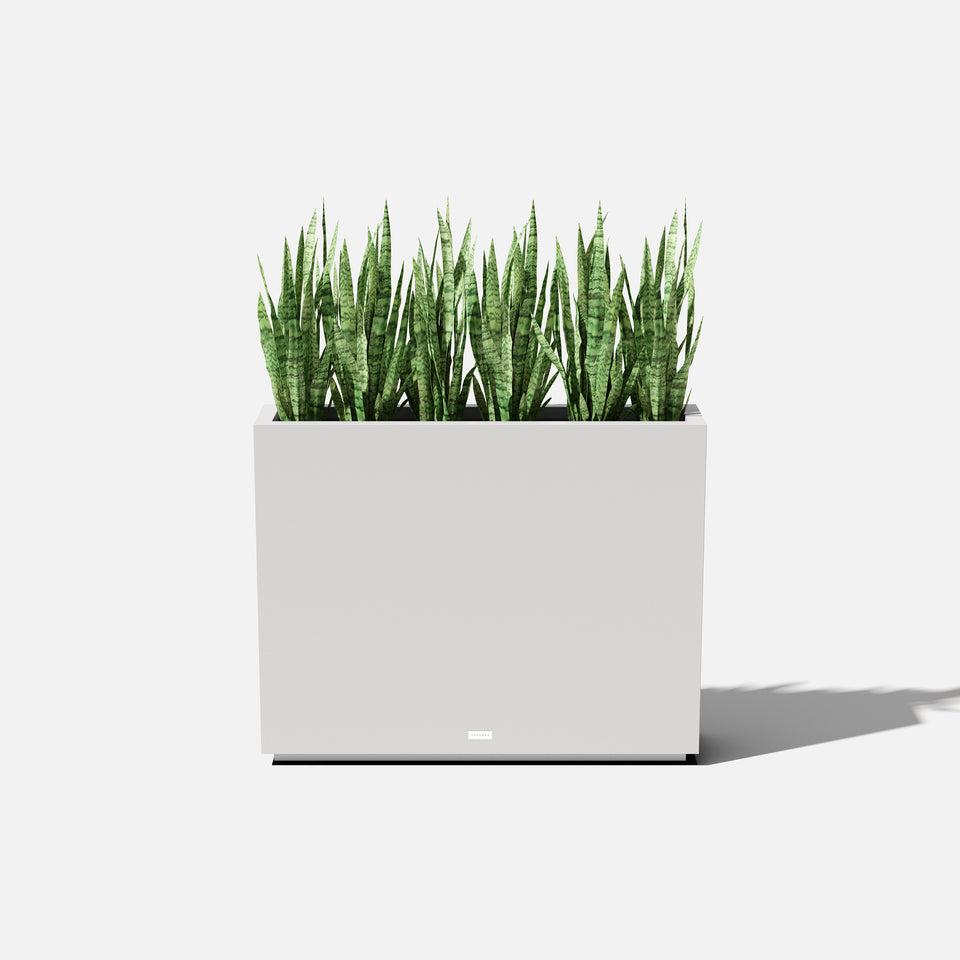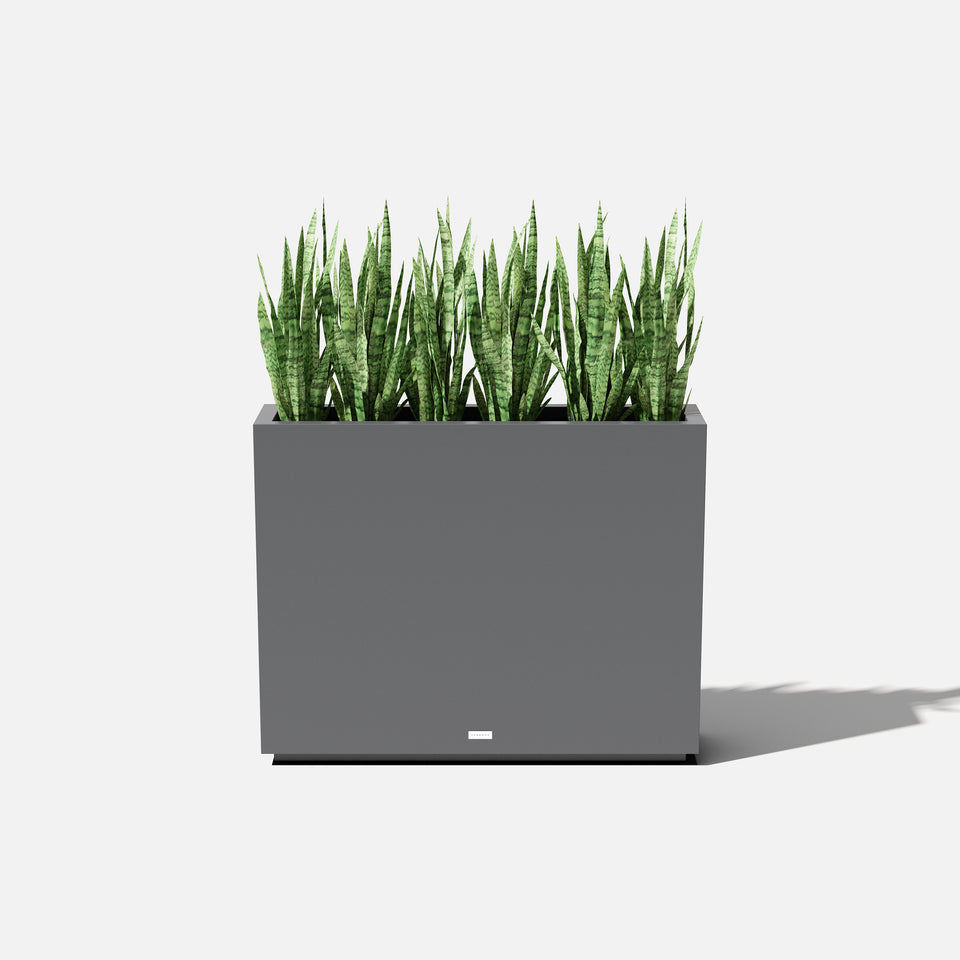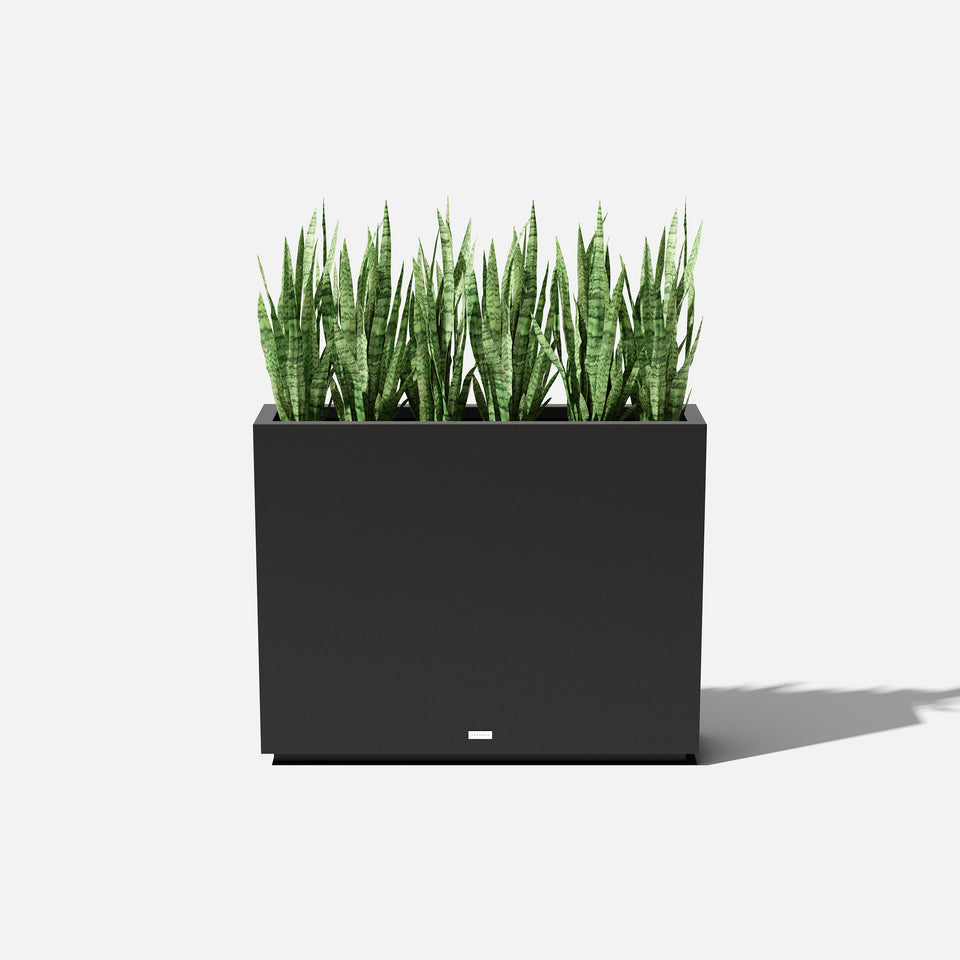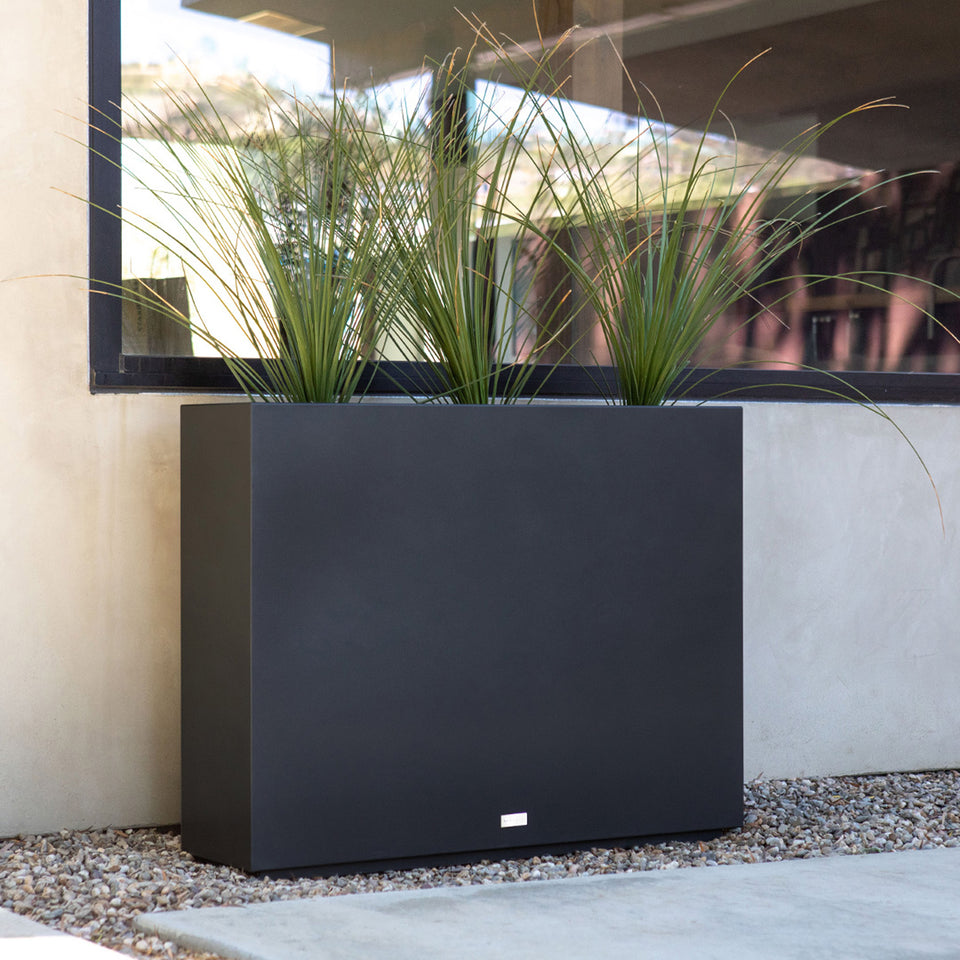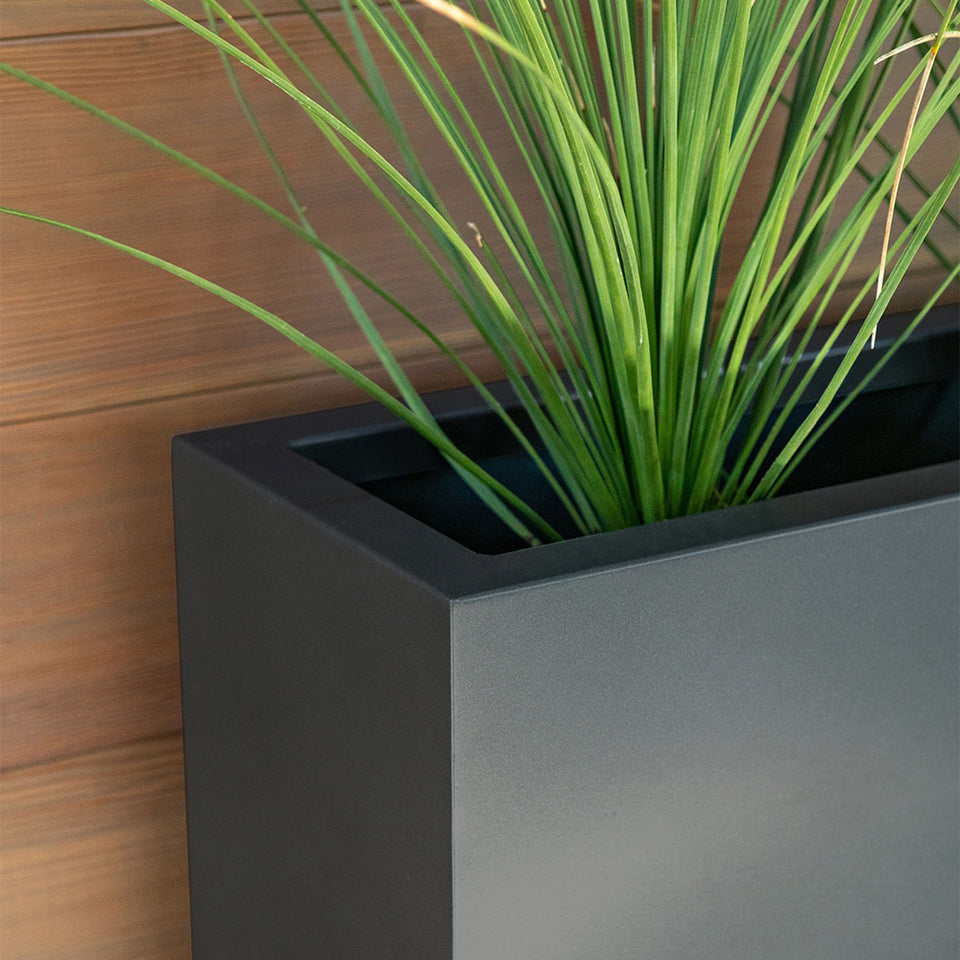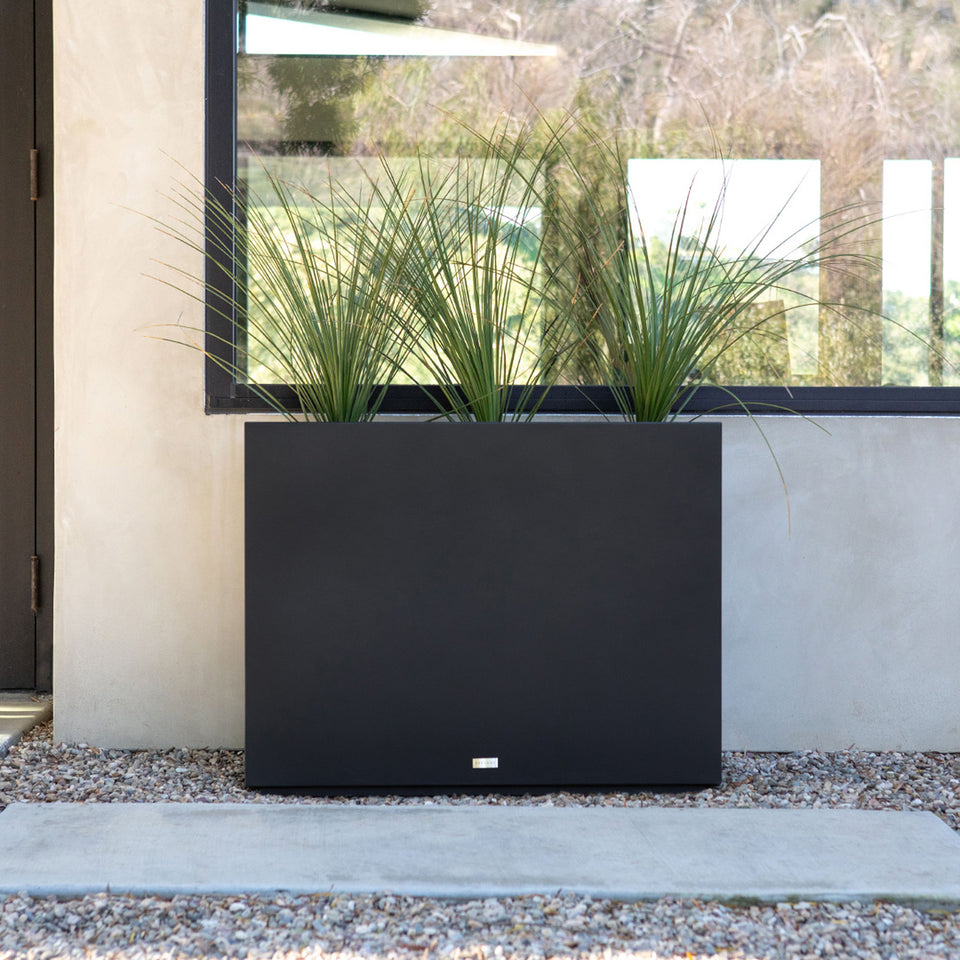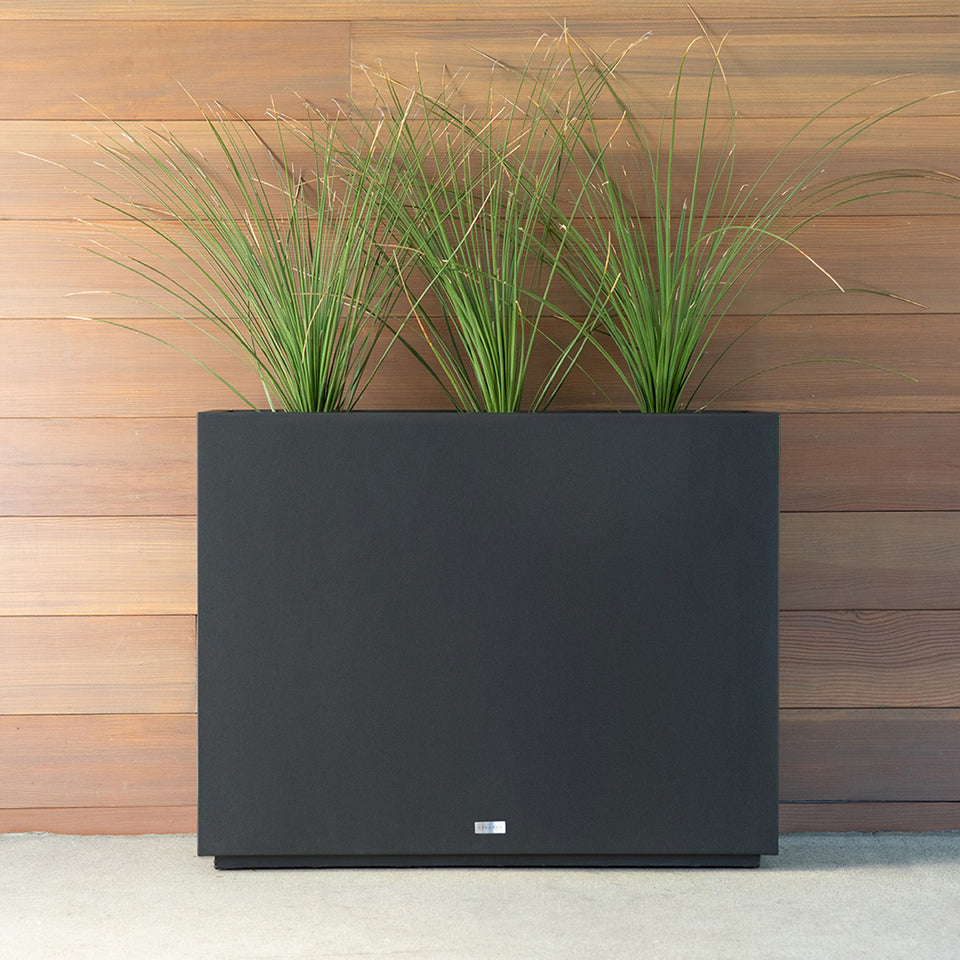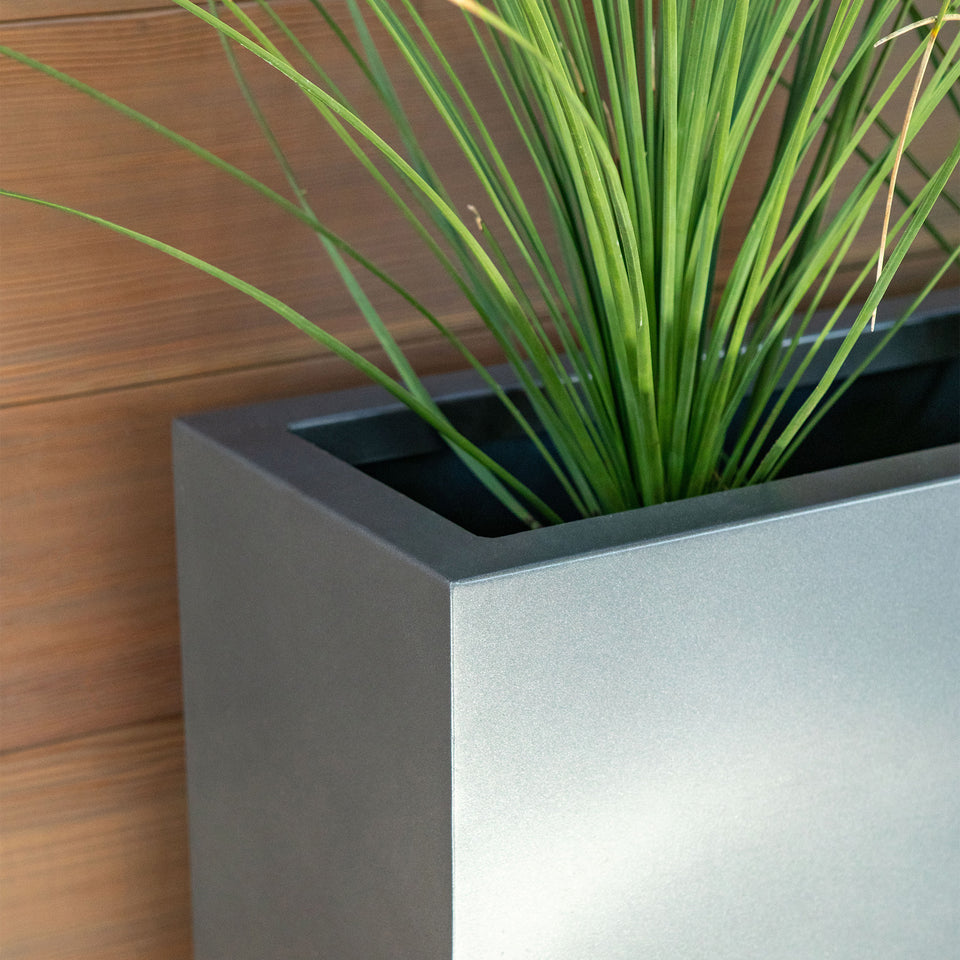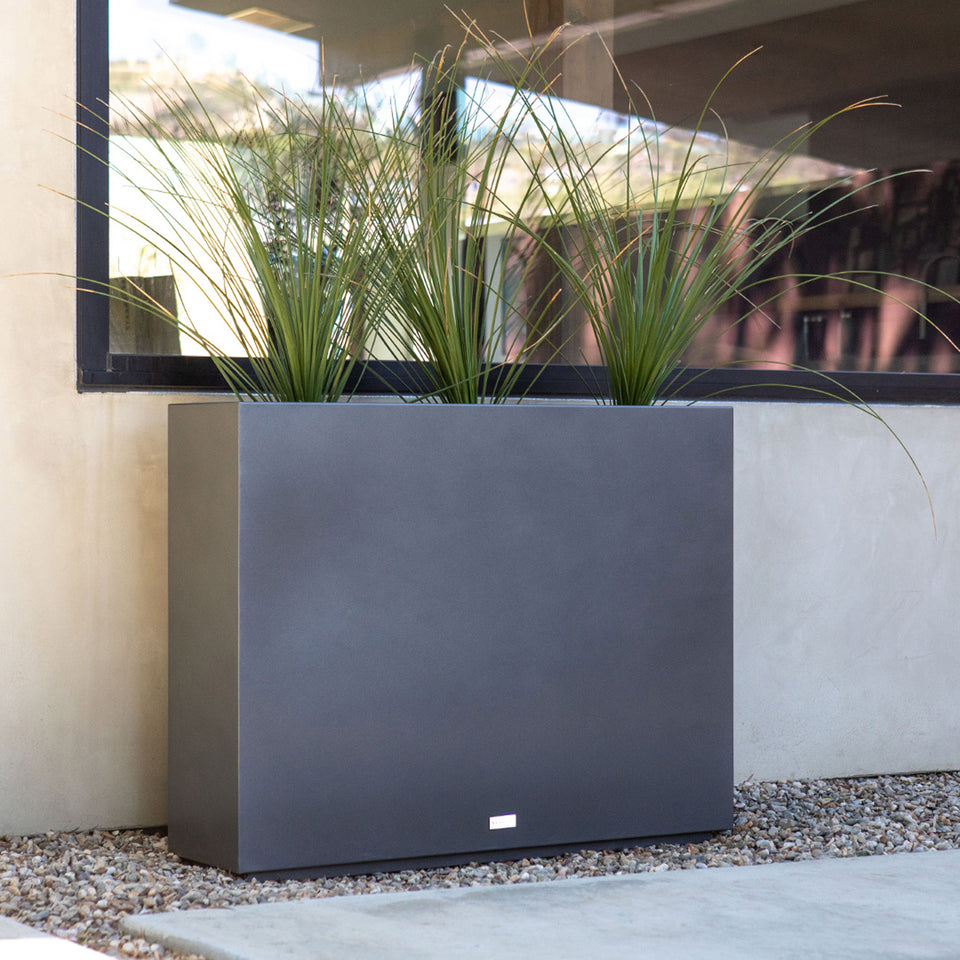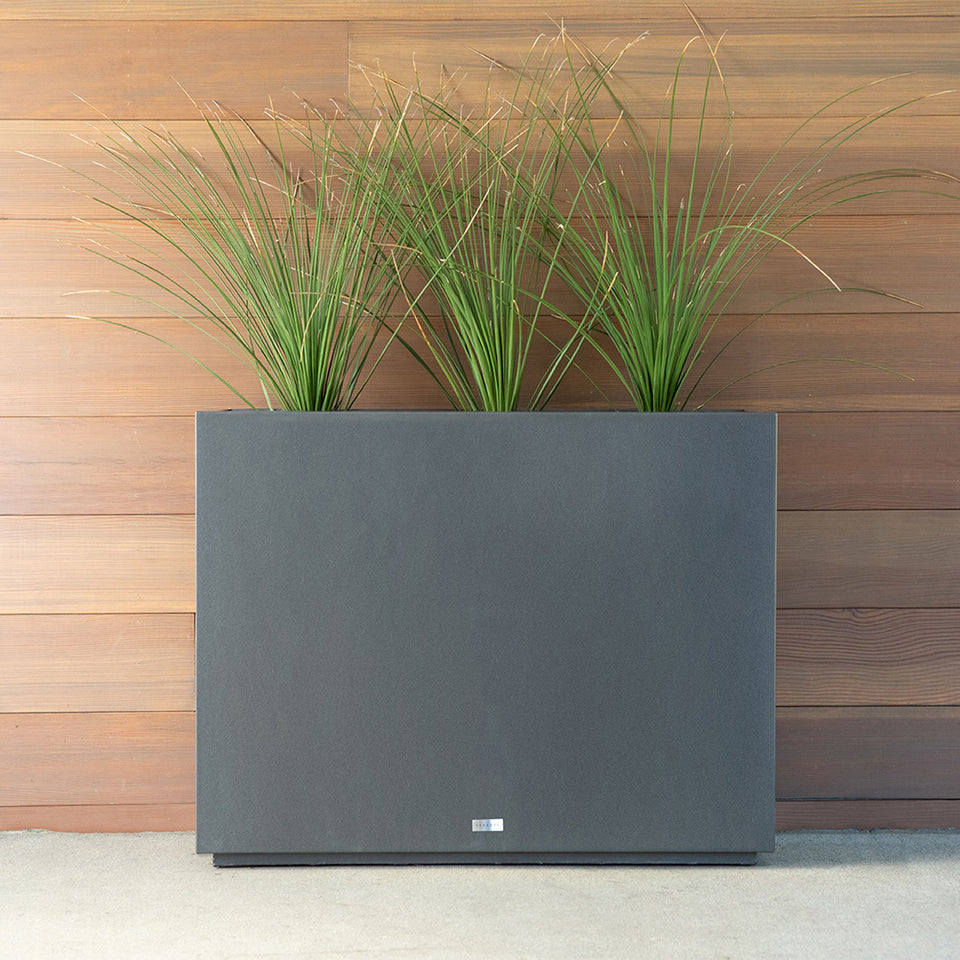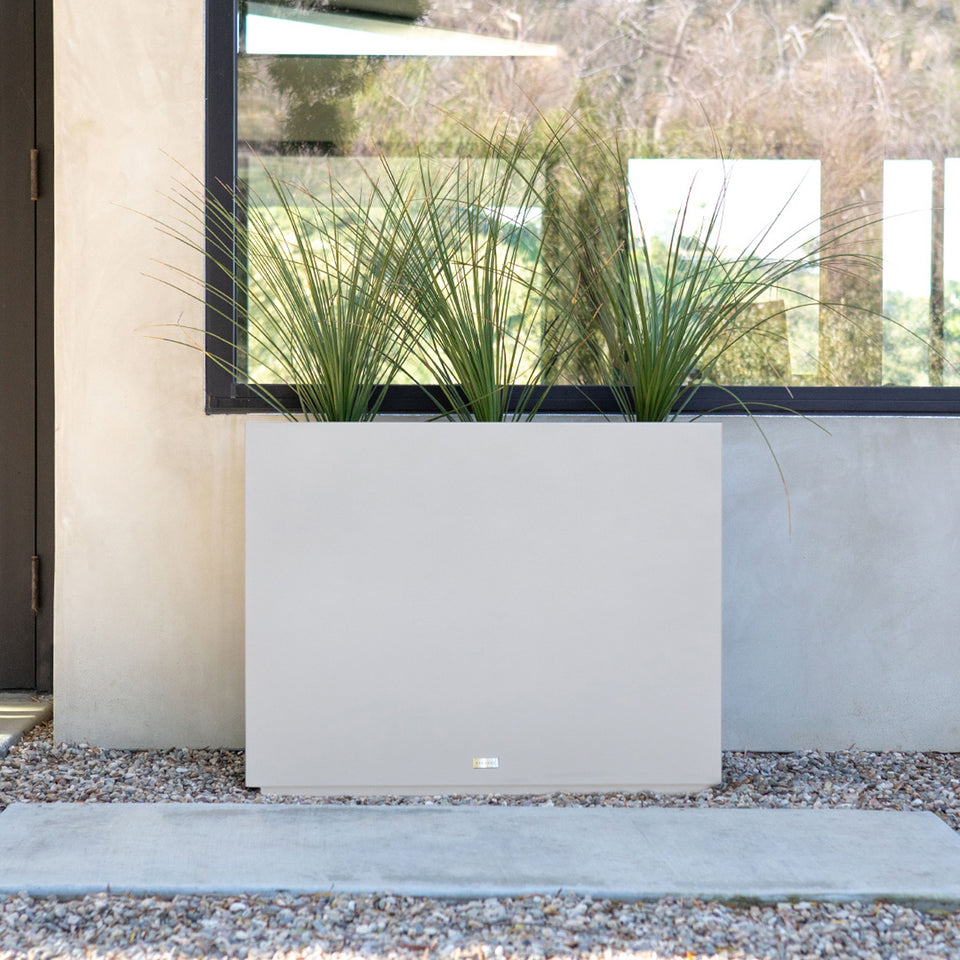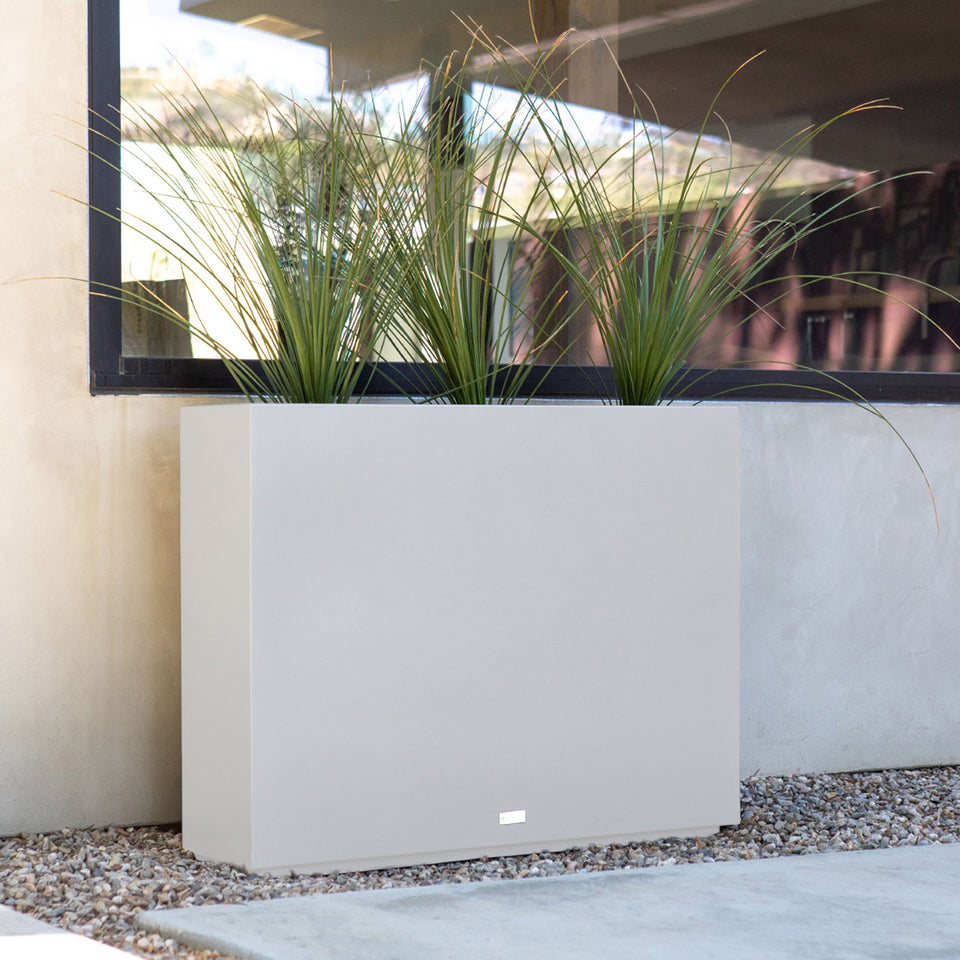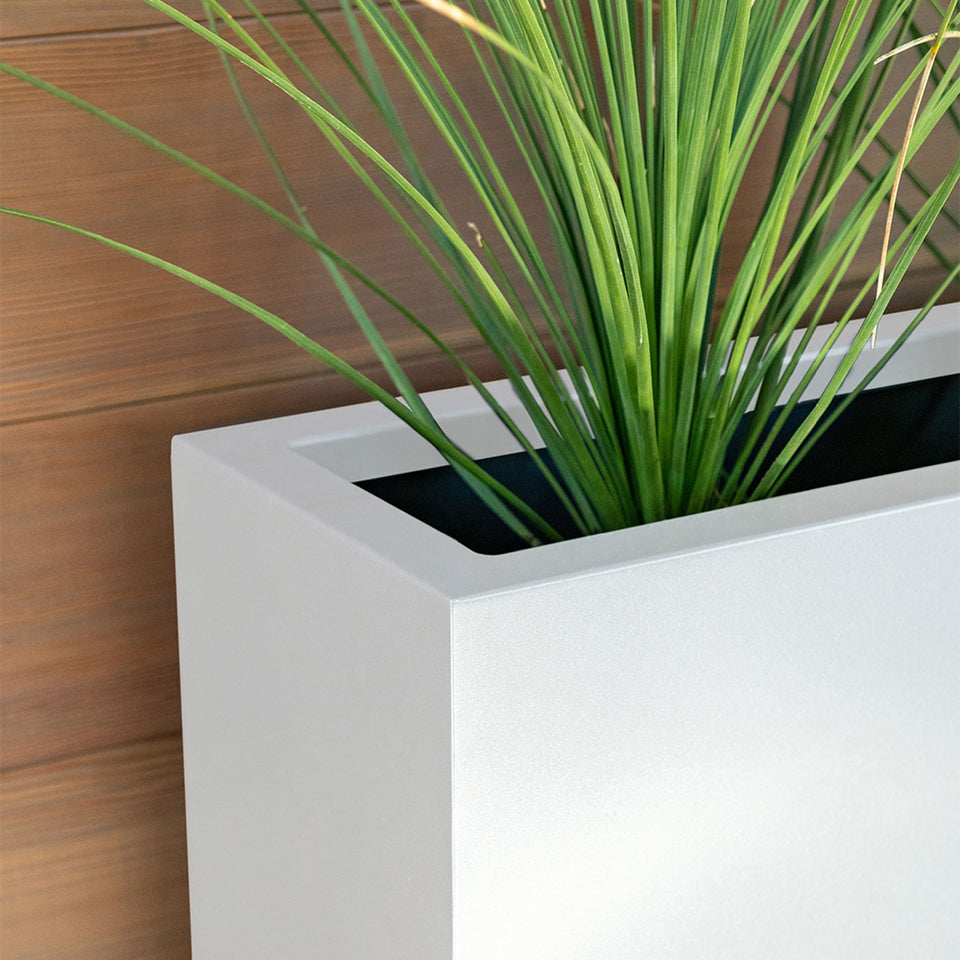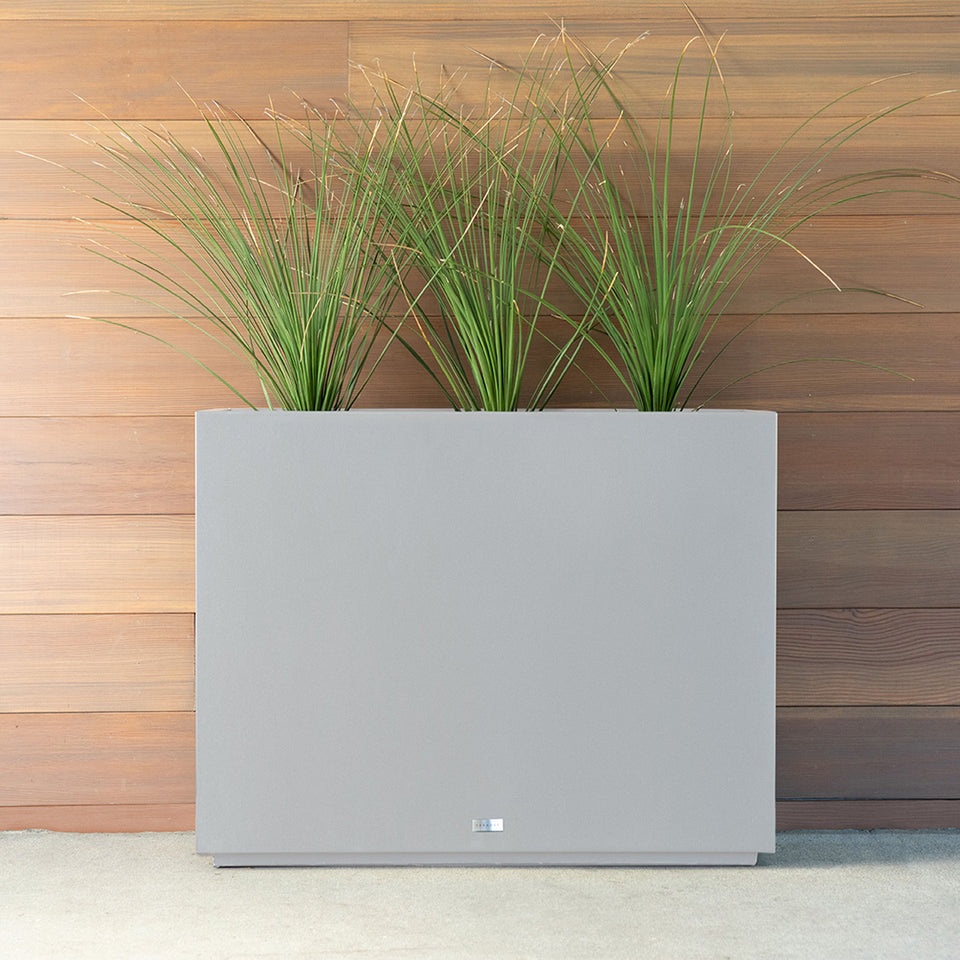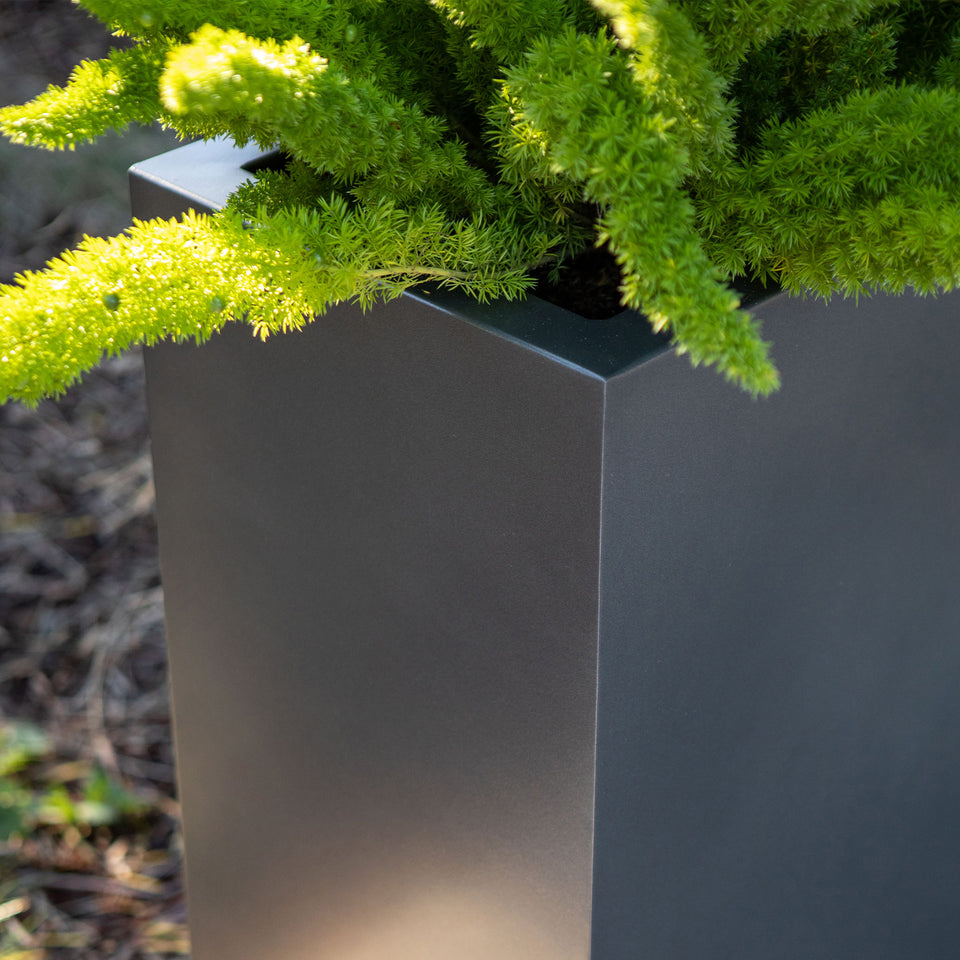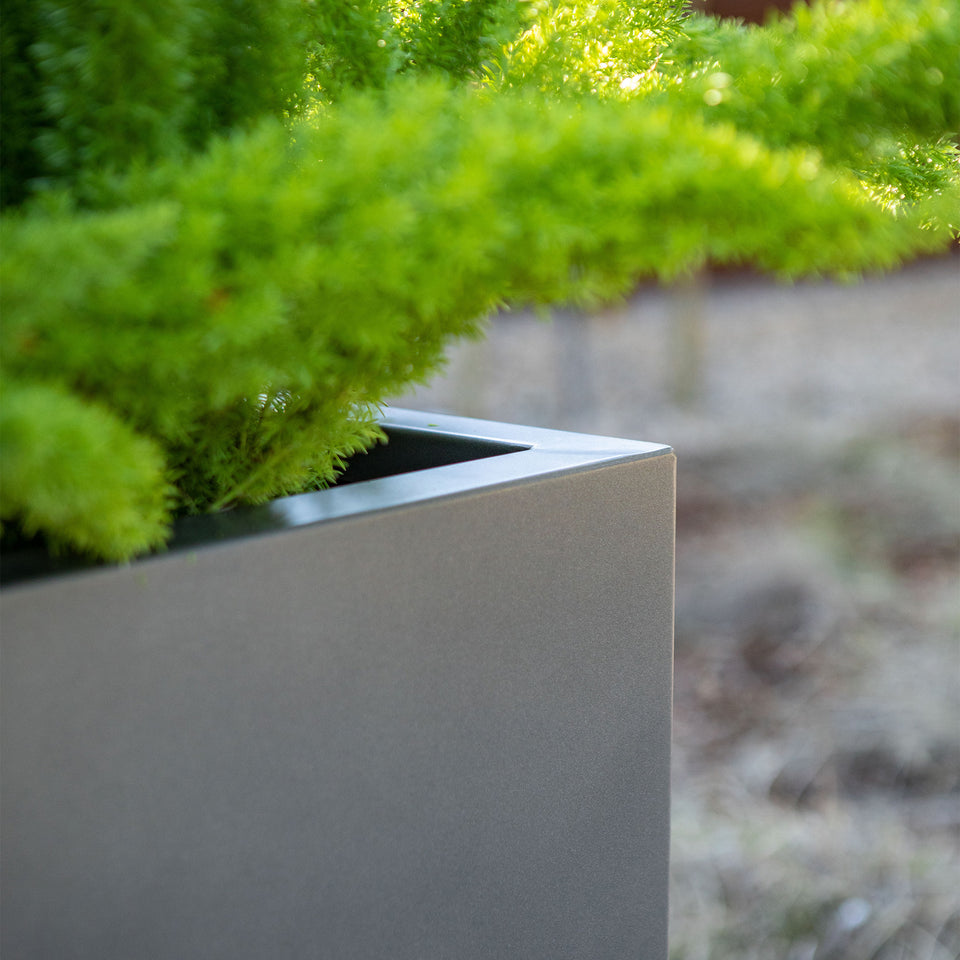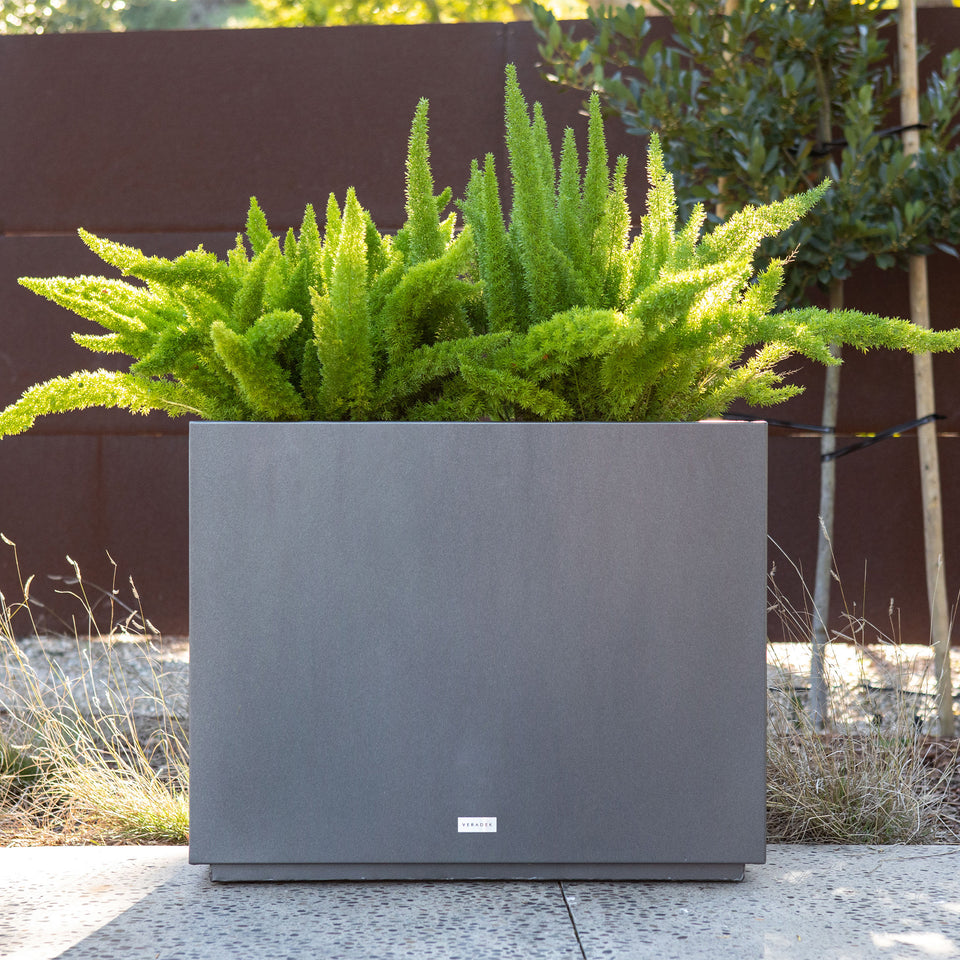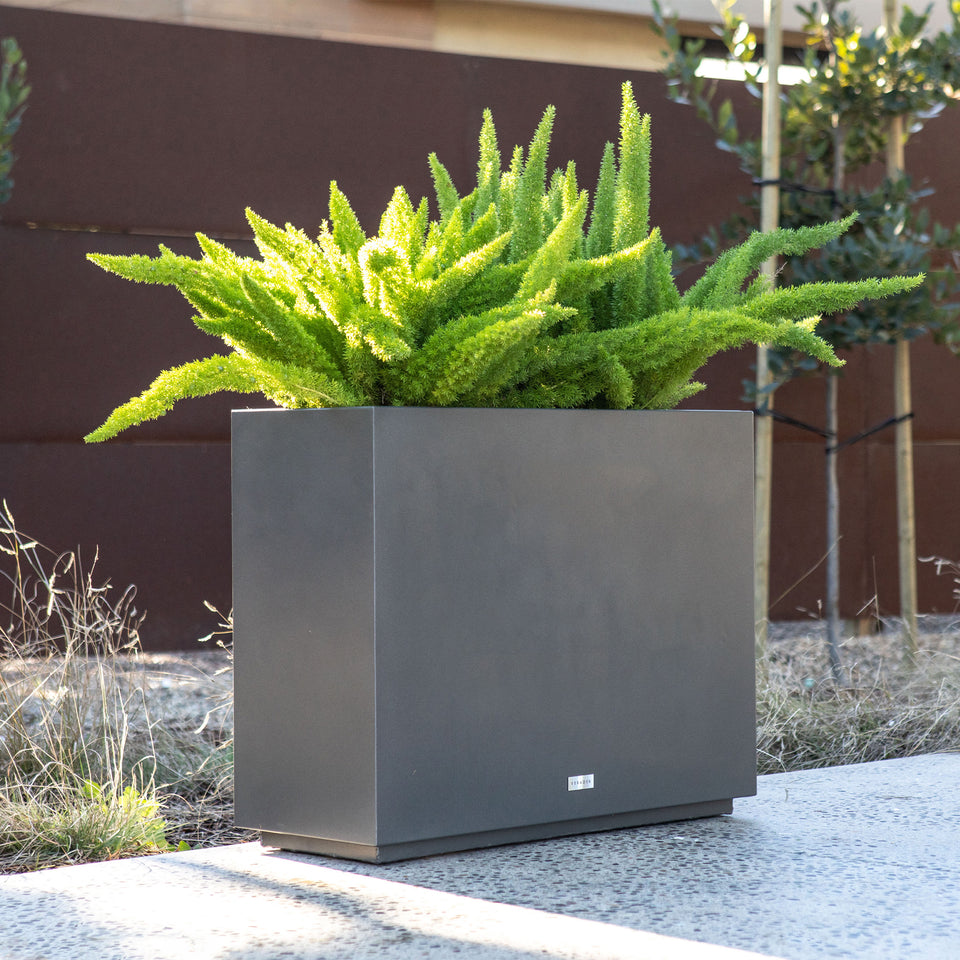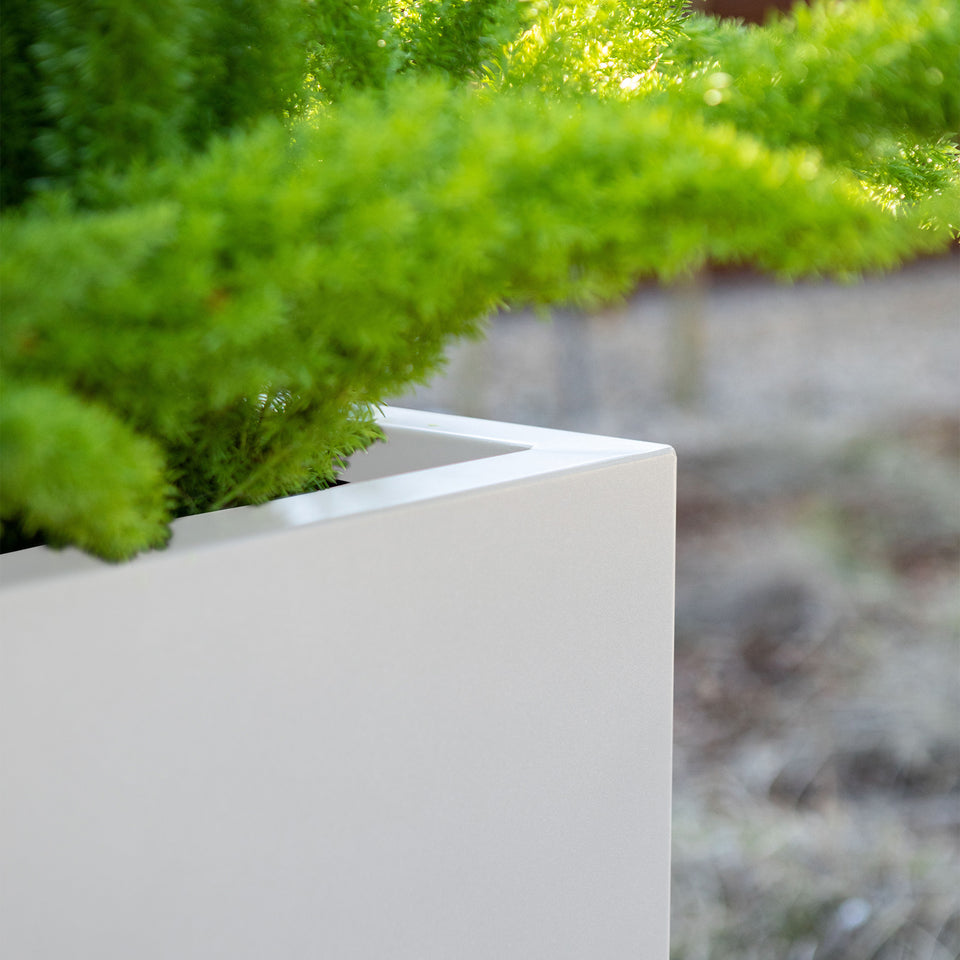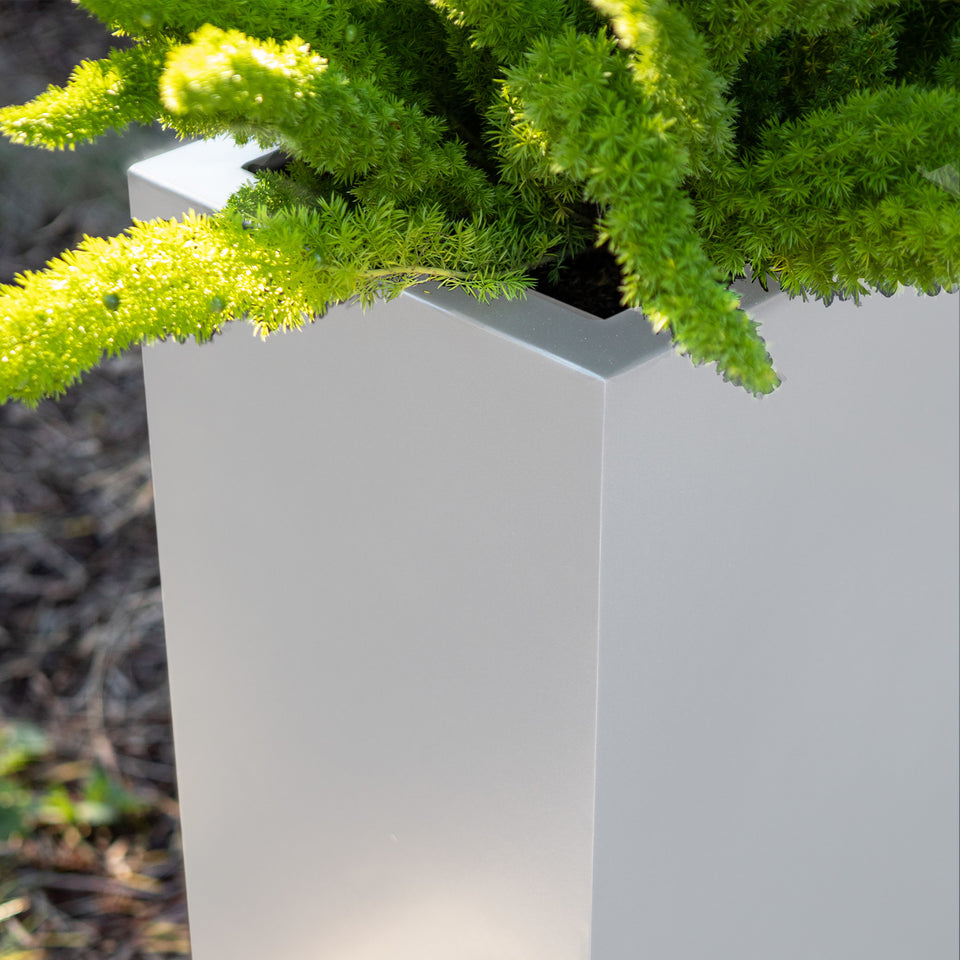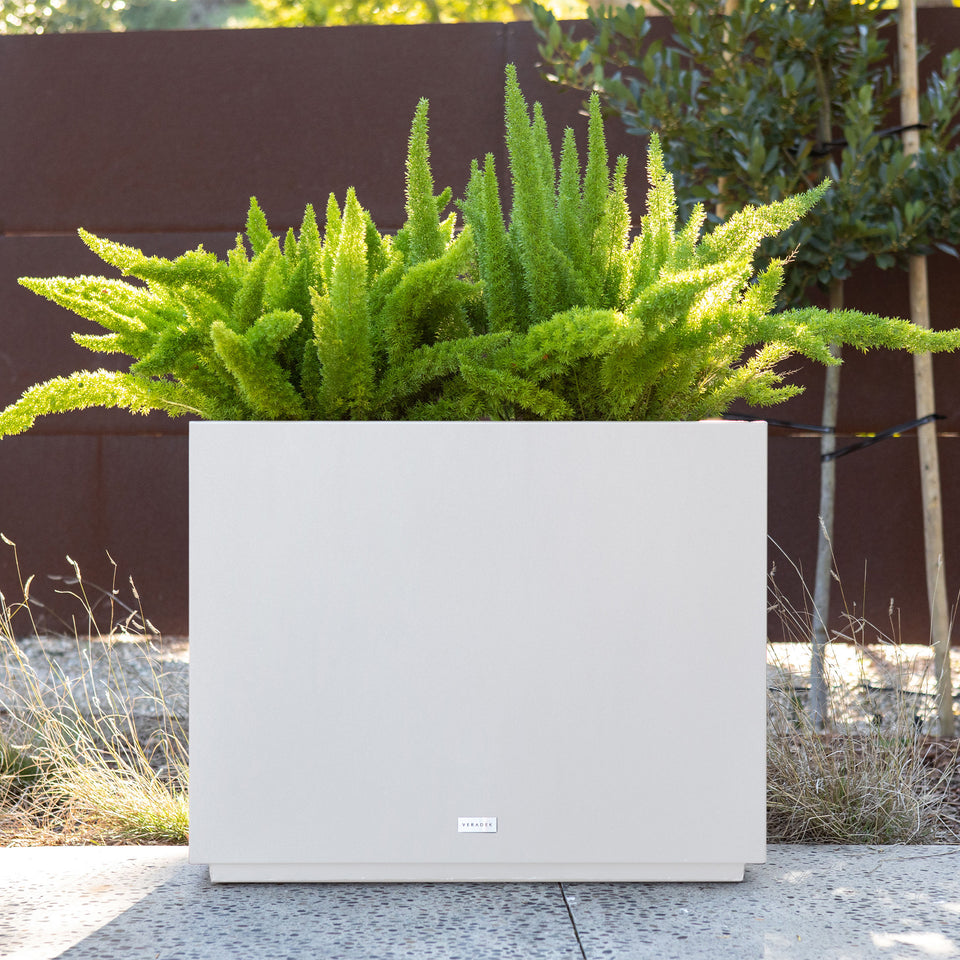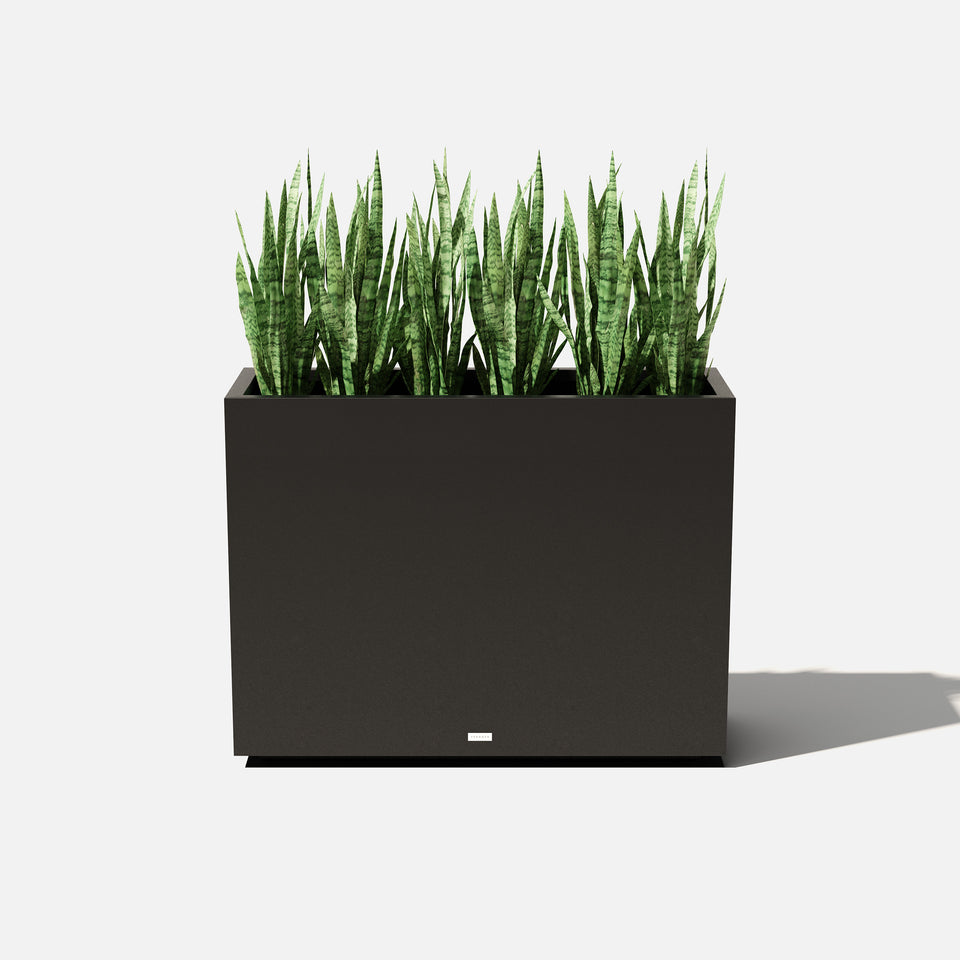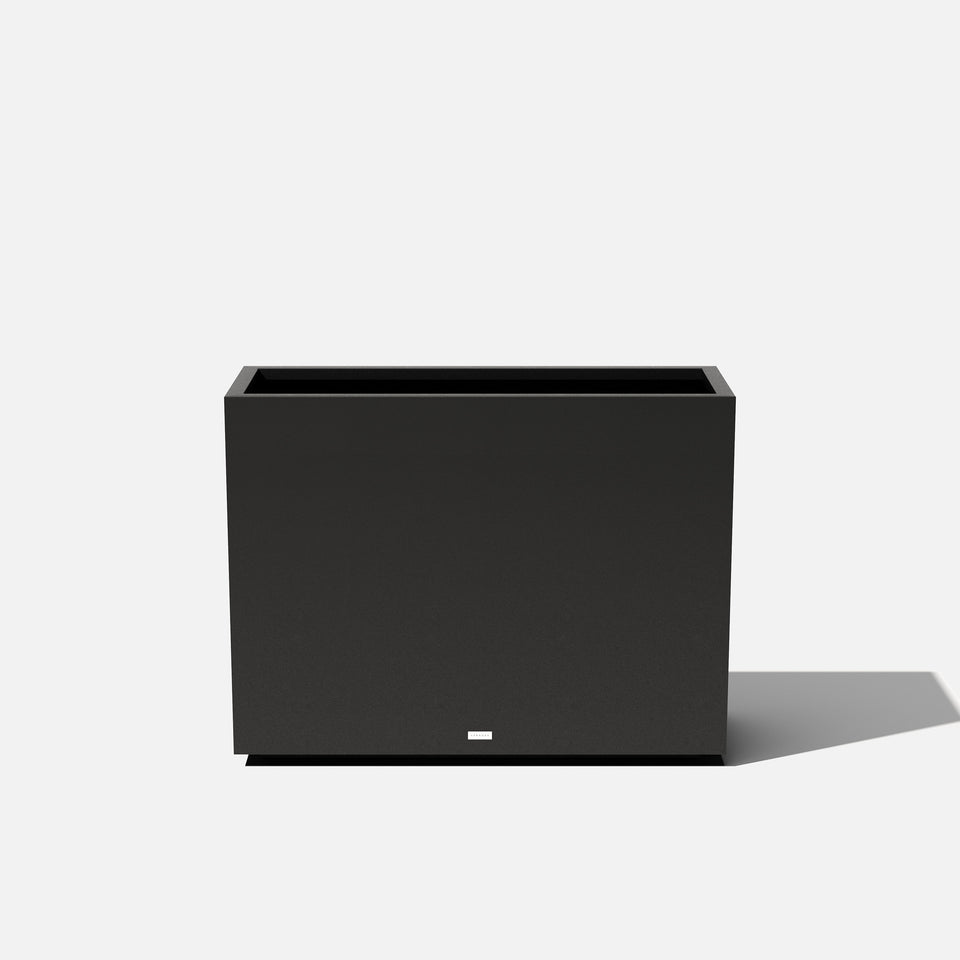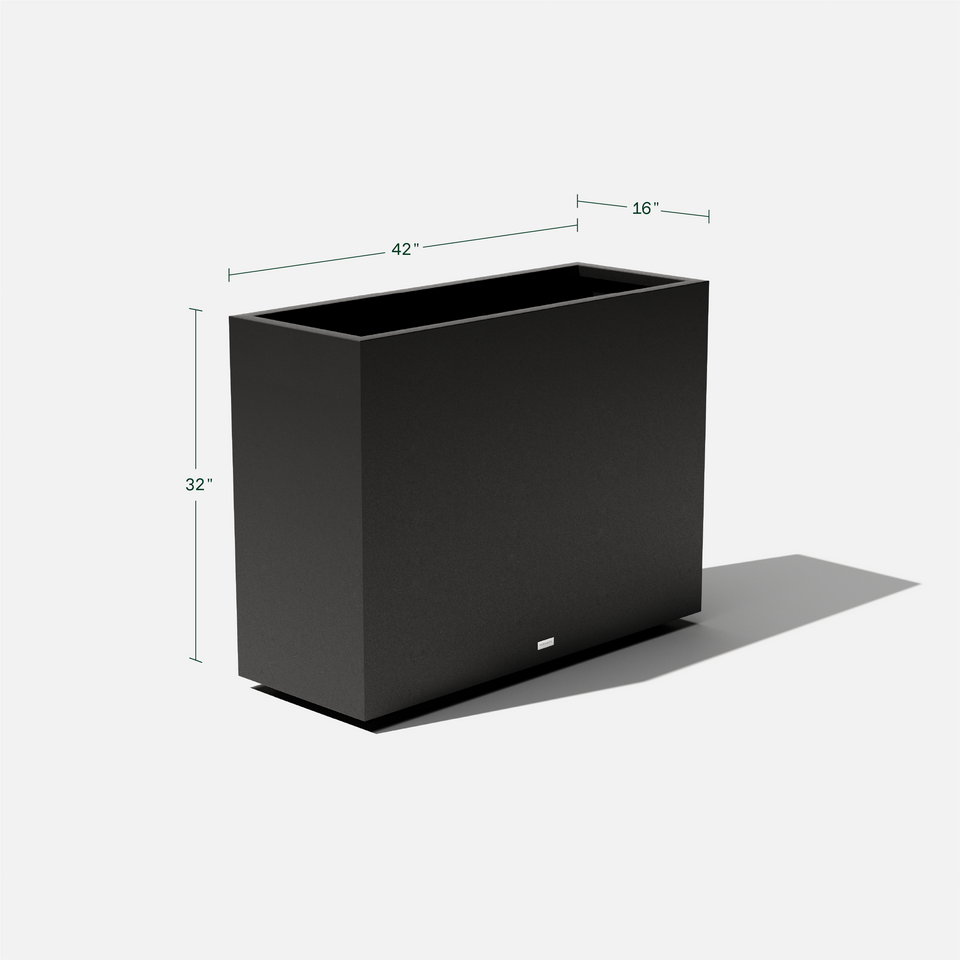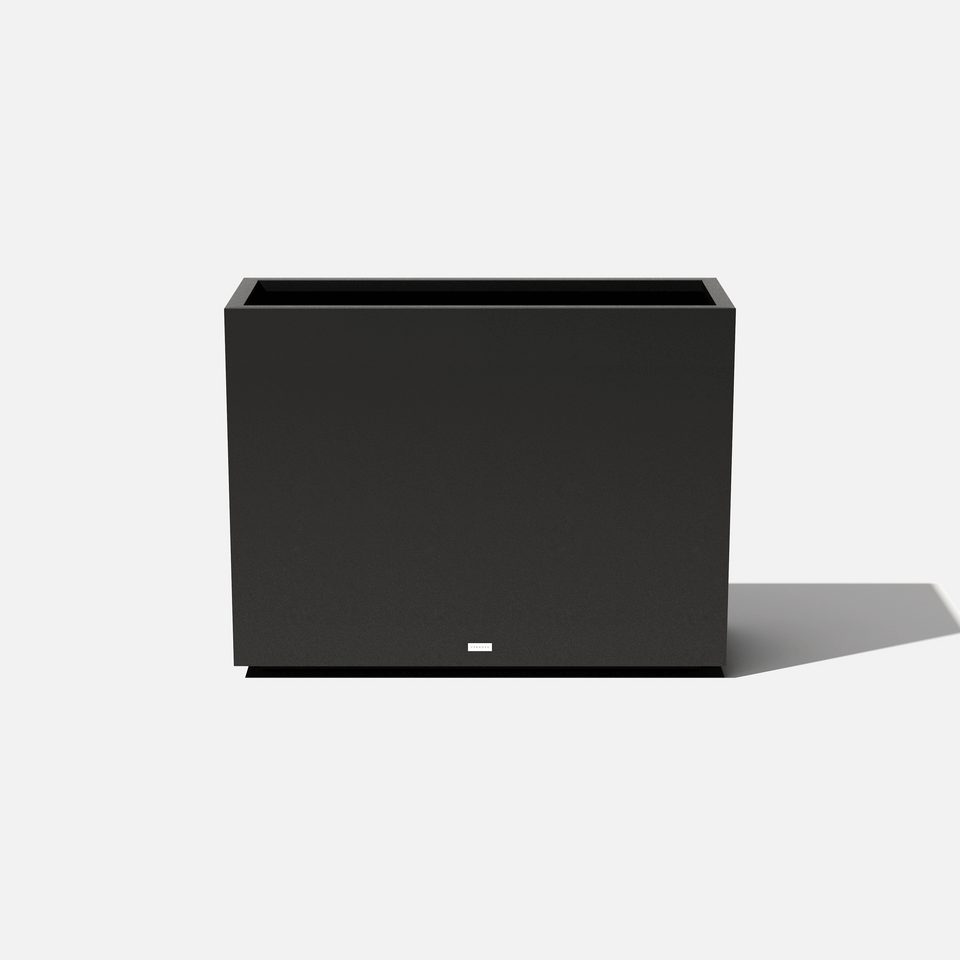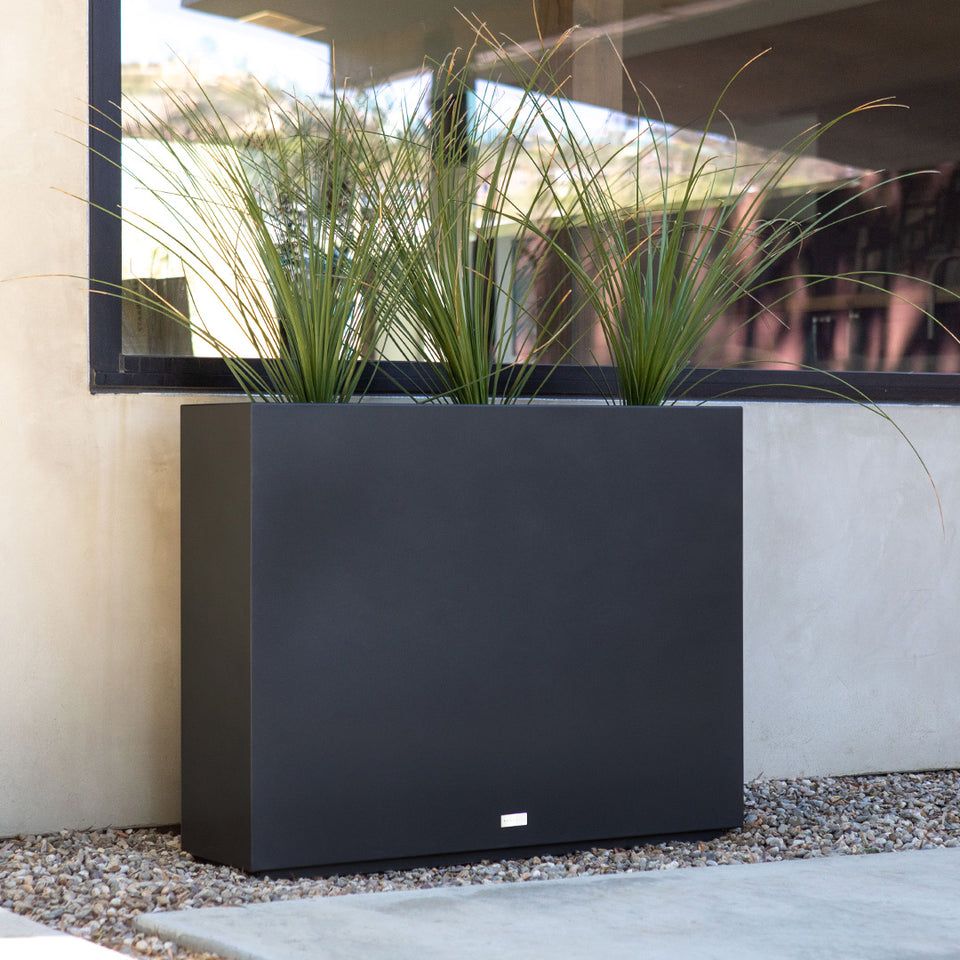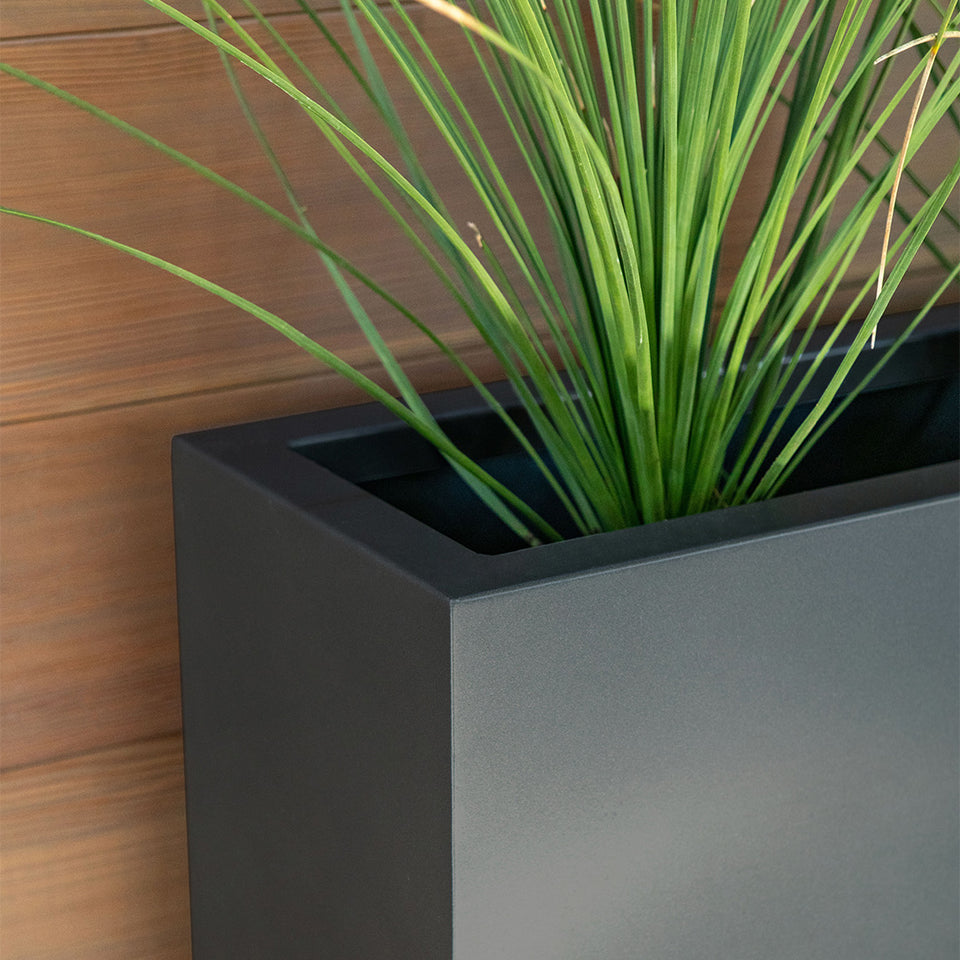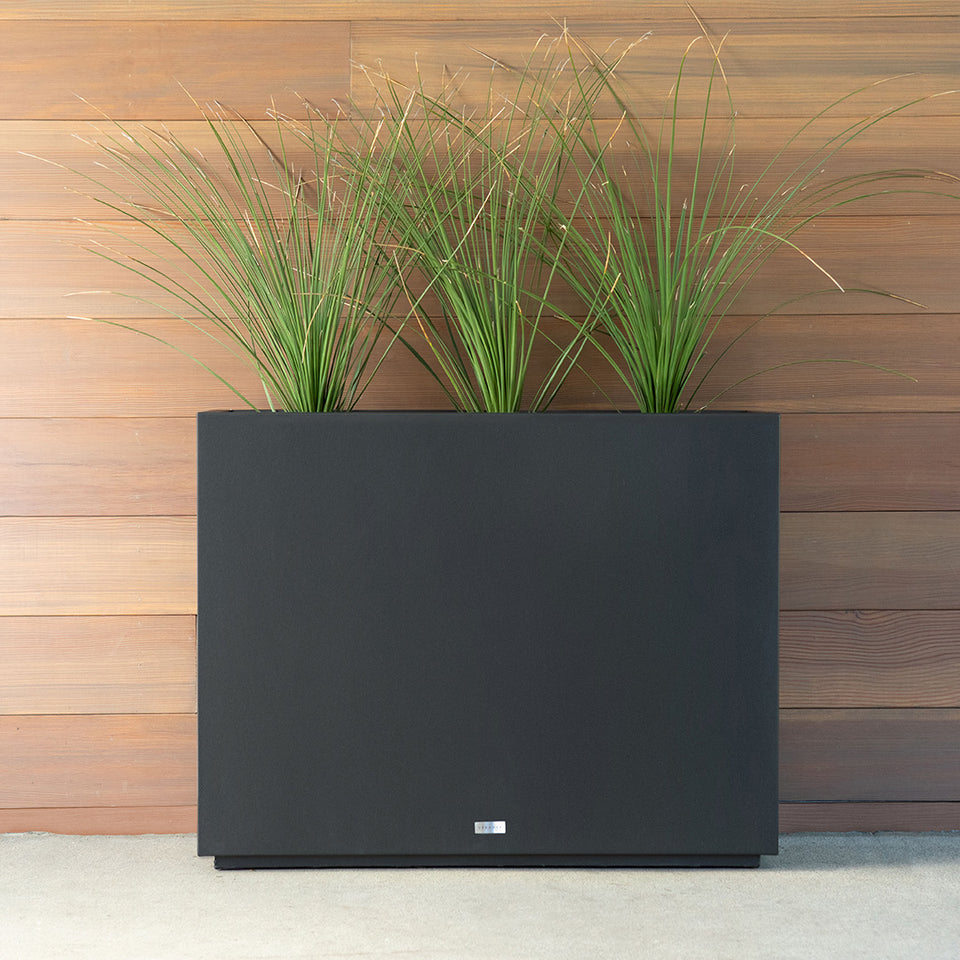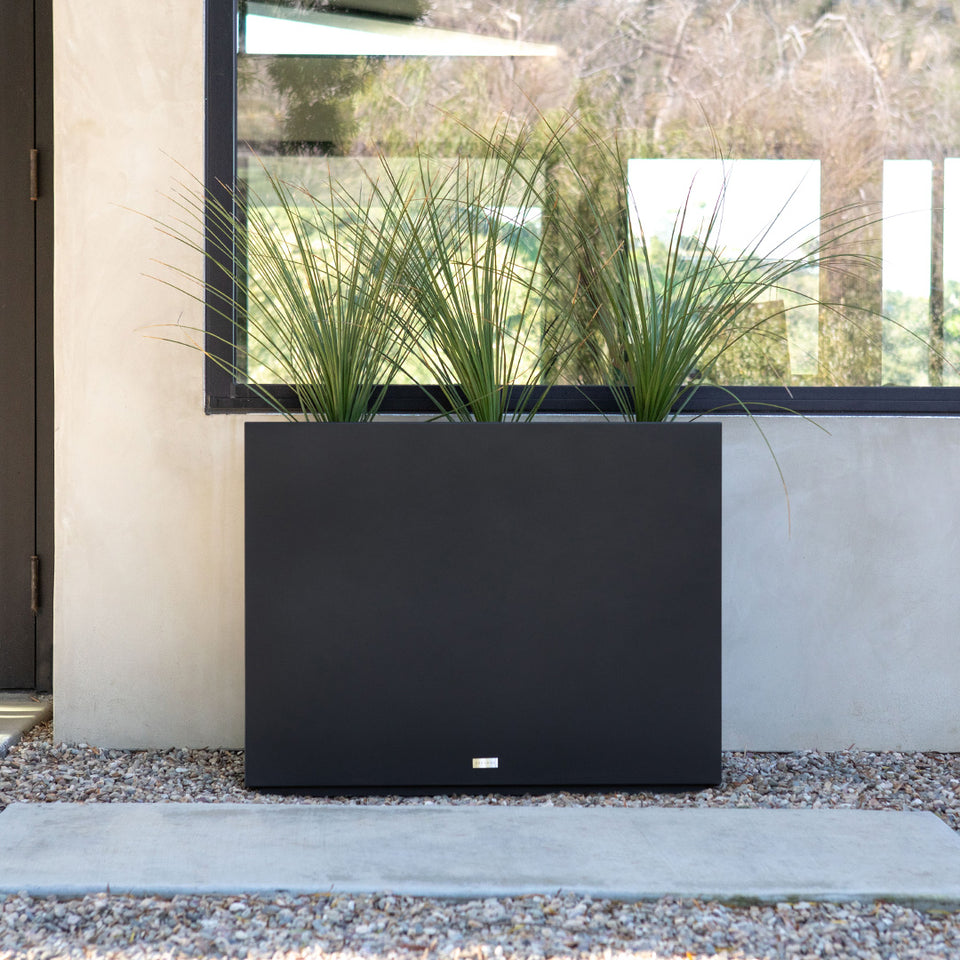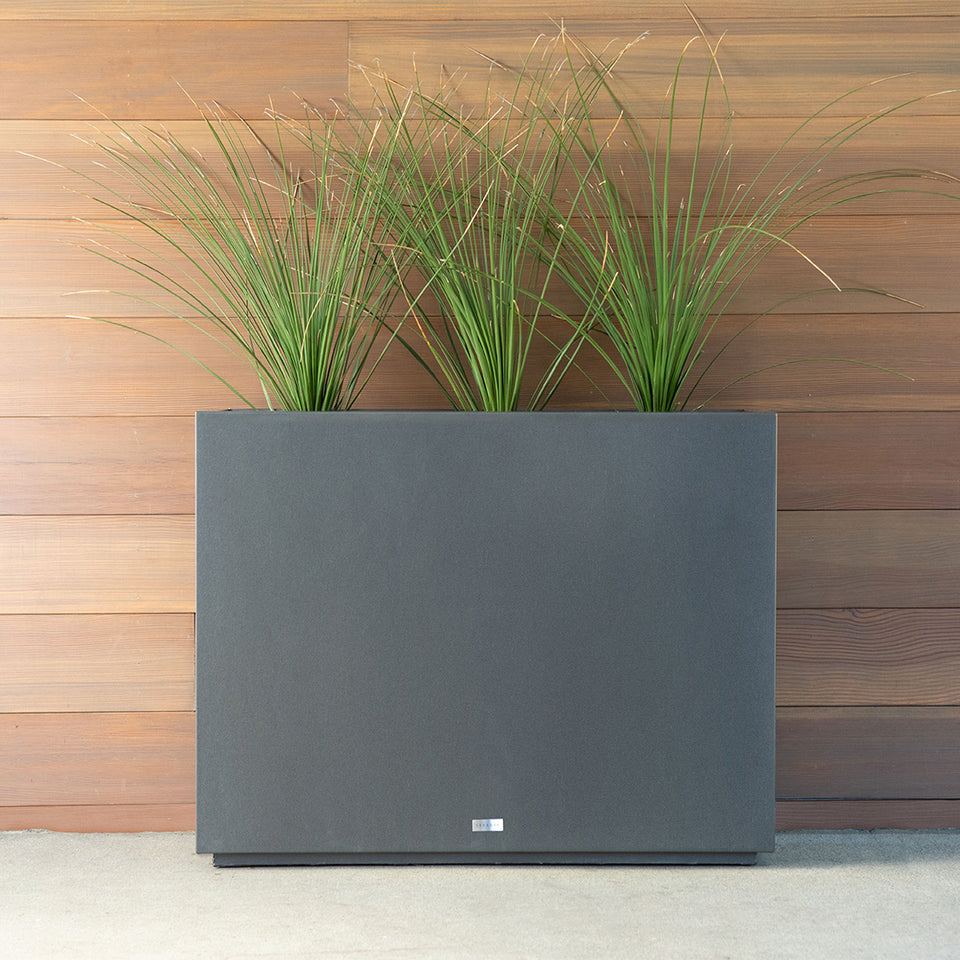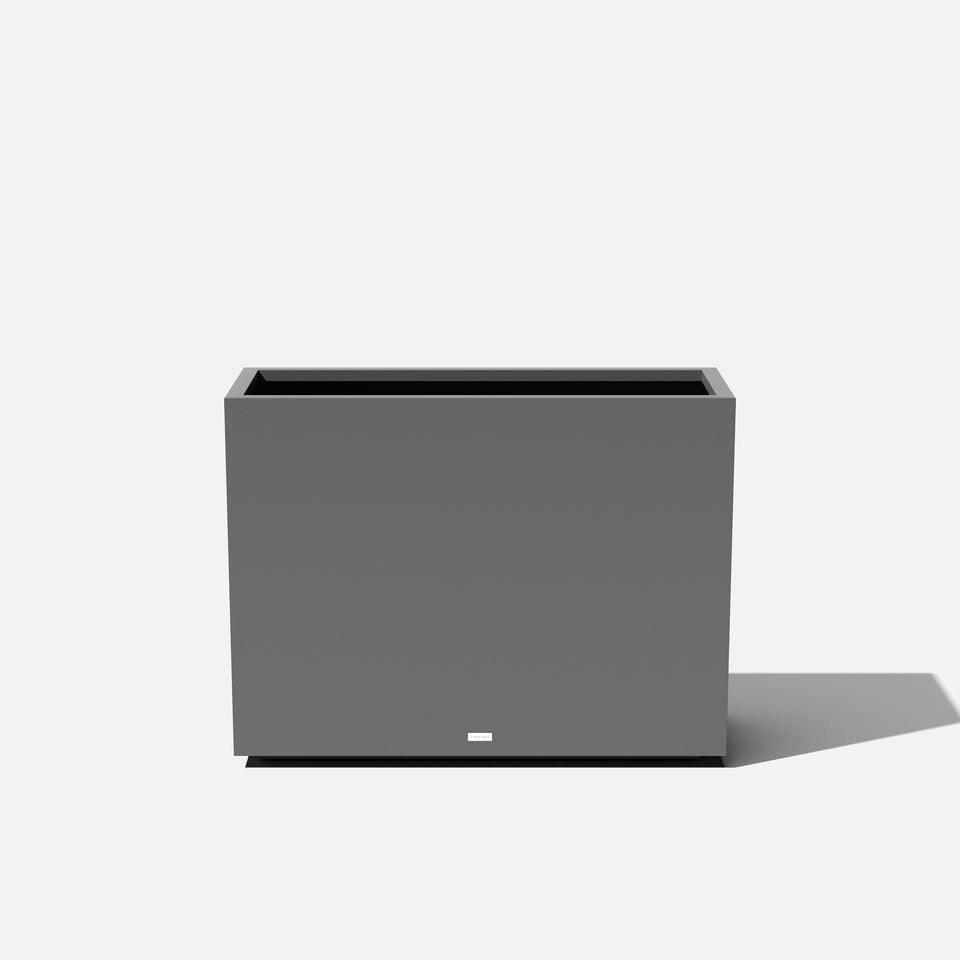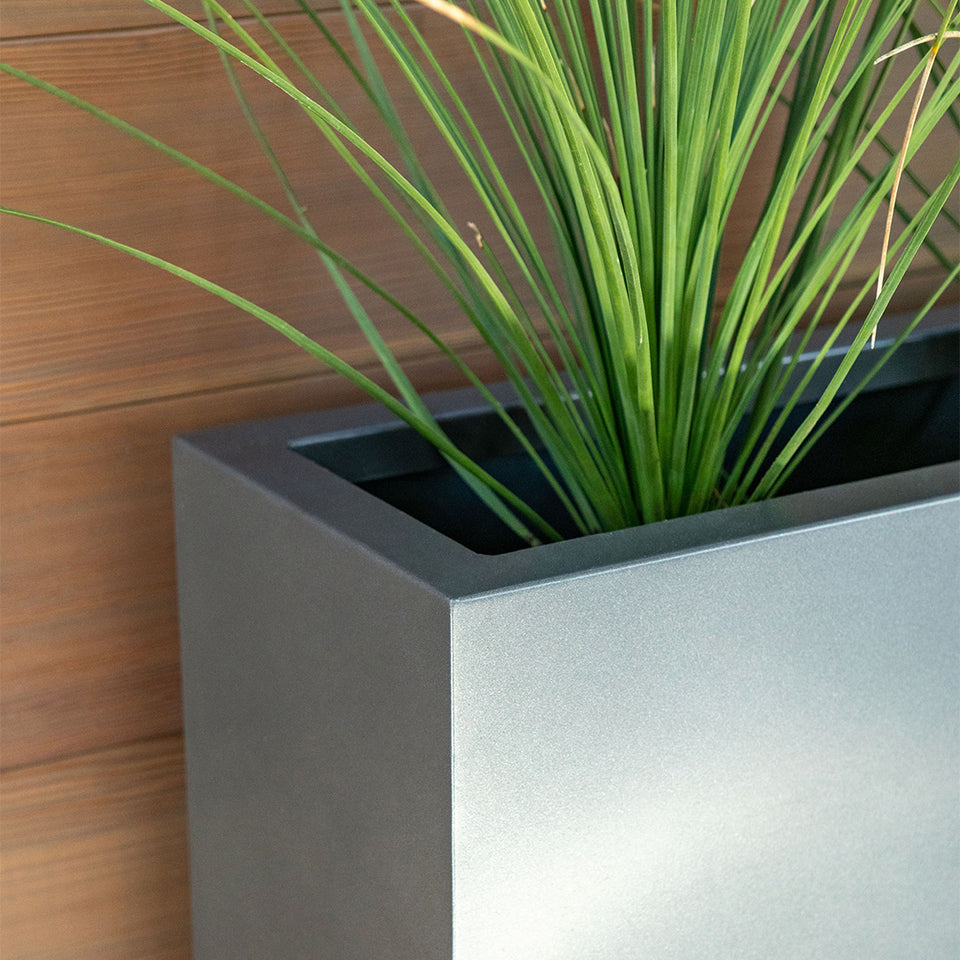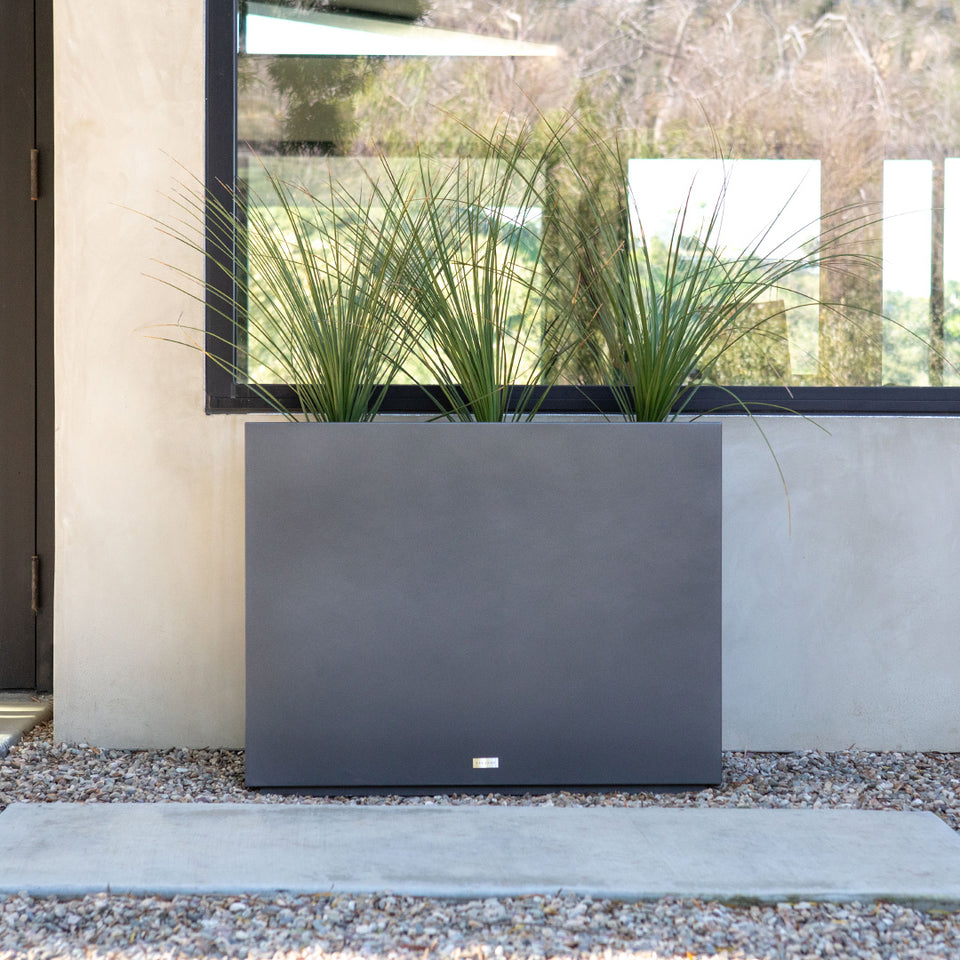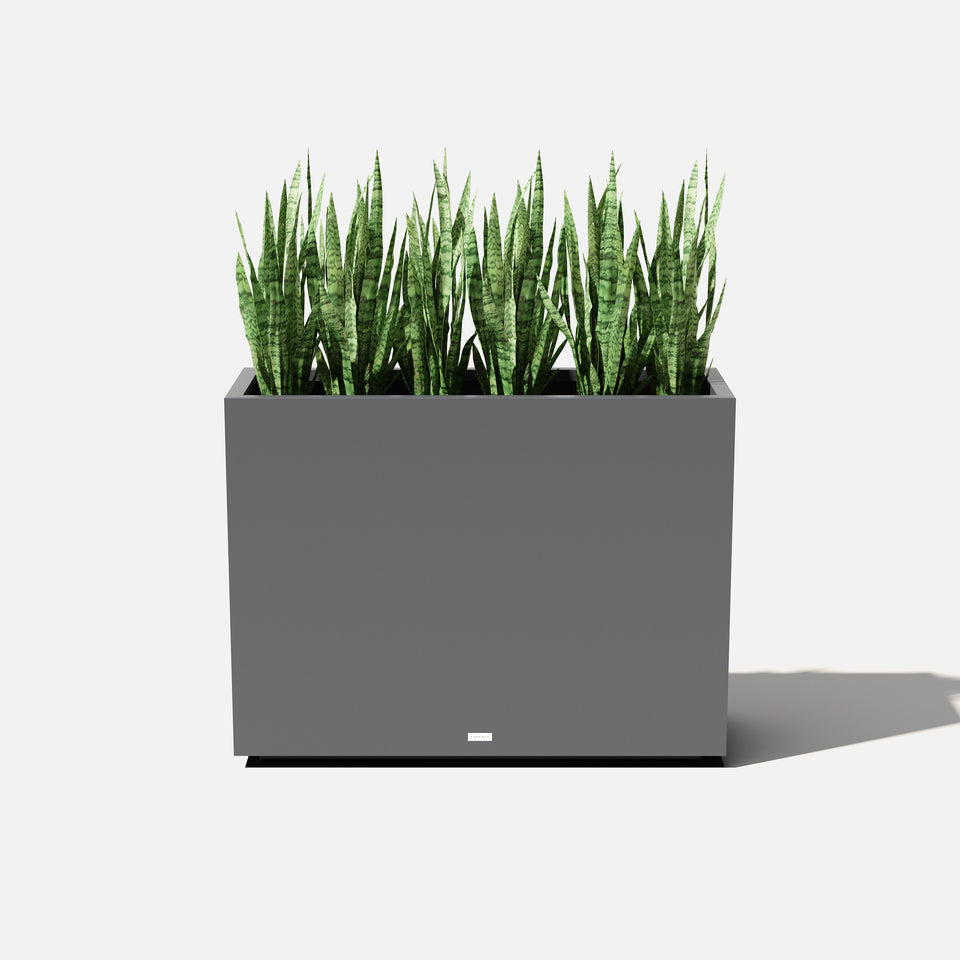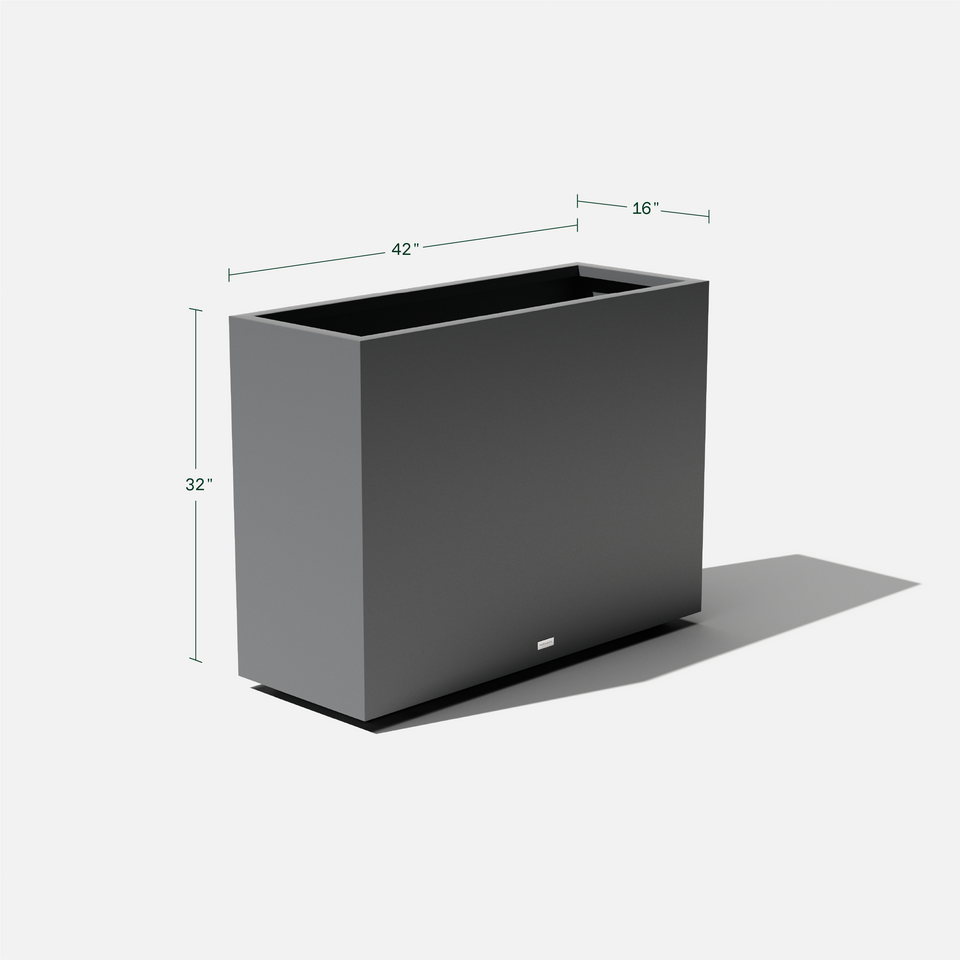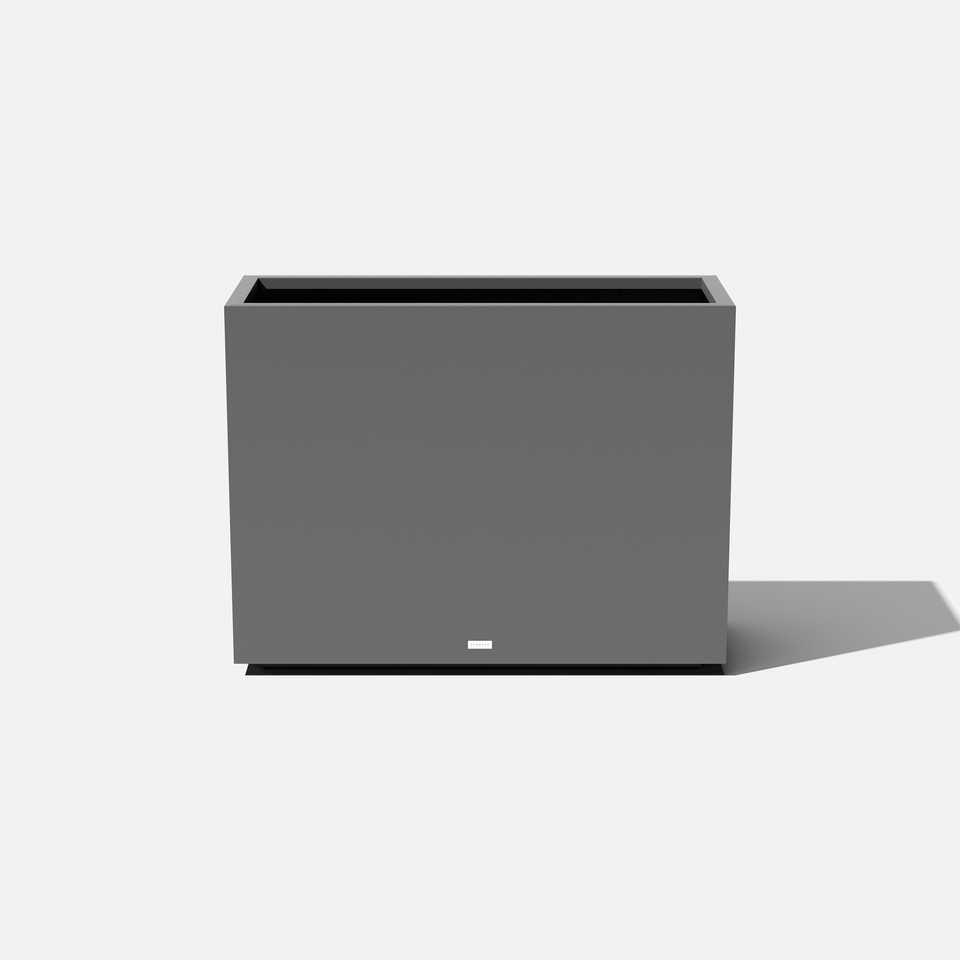 metallic span planter
SPANVLGB
Wide and confident. Span planters are designed as a bold and stylish addition to your décor. Their wide but slender profile also allows Span planters to be used as partitions to divide spaces and create direction.

insert shelf included

rust
resistant

all-weather resistant
thick gauge galvanized steel
scratch-resistant powder coat
commercial-grade construction
foam insulation
drainage holes
optional drip tray
span large: 42" L x 16" W x 32" H weight: 86 lbs capacity: 93 gal | 352.3 L
span large with insert shelf: 12" H (from base of shelf to top of planter) capacity: 34.9 gal | 132.1 L
the perfect match

Drip Trays enable you to place your Metallic and Corten Series planters anywhere water runoff is a concern, or even bring your planters indoors.
We have them available in 3 colours and sizes. You get to choose!
Take a Look