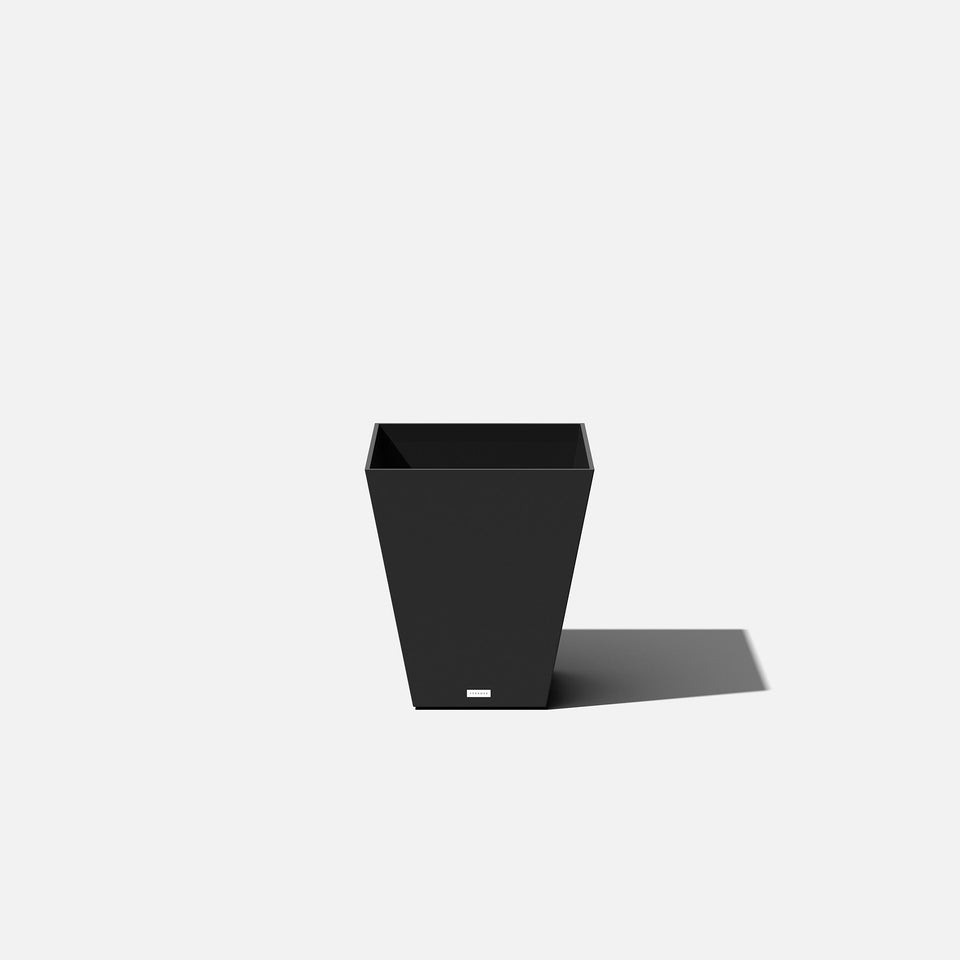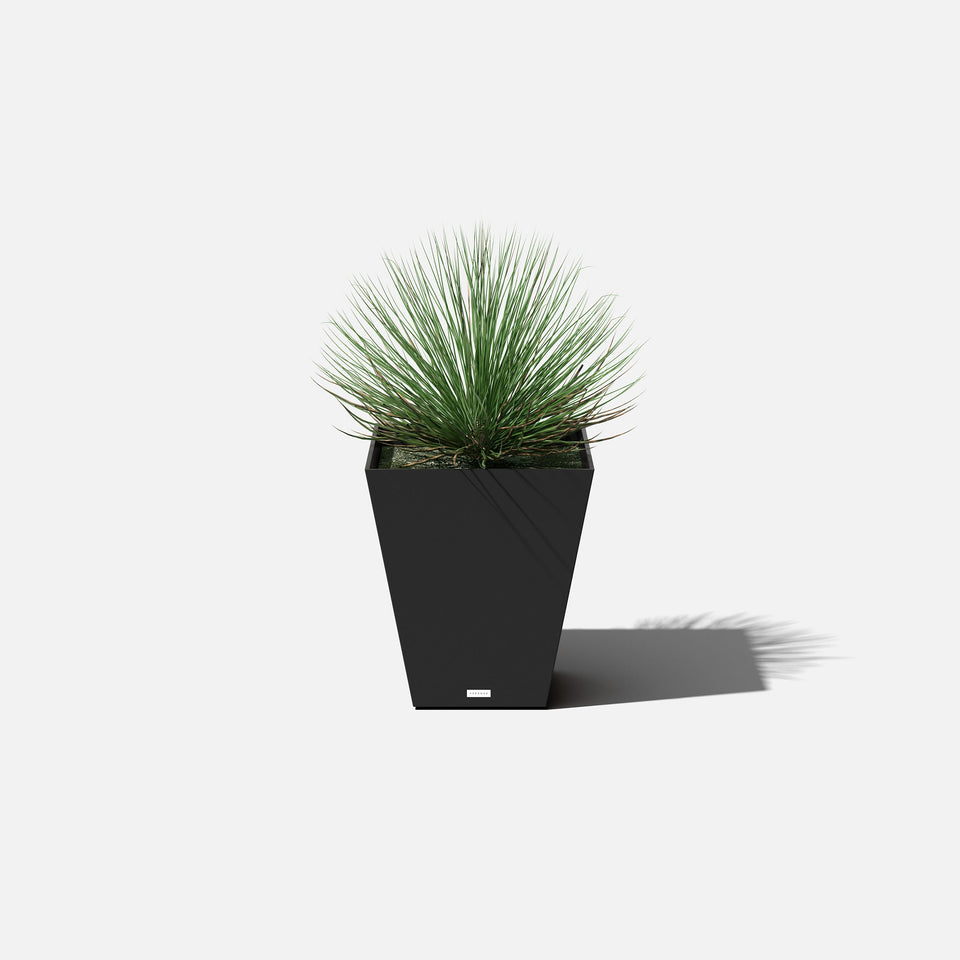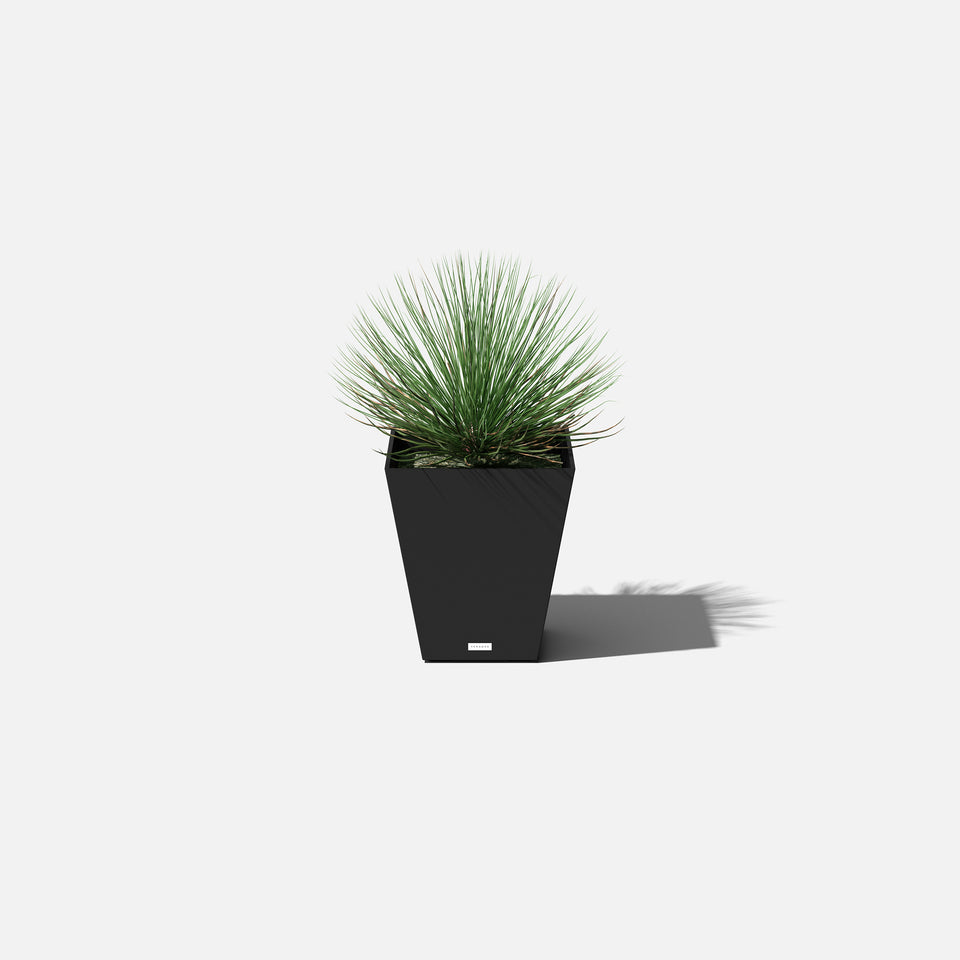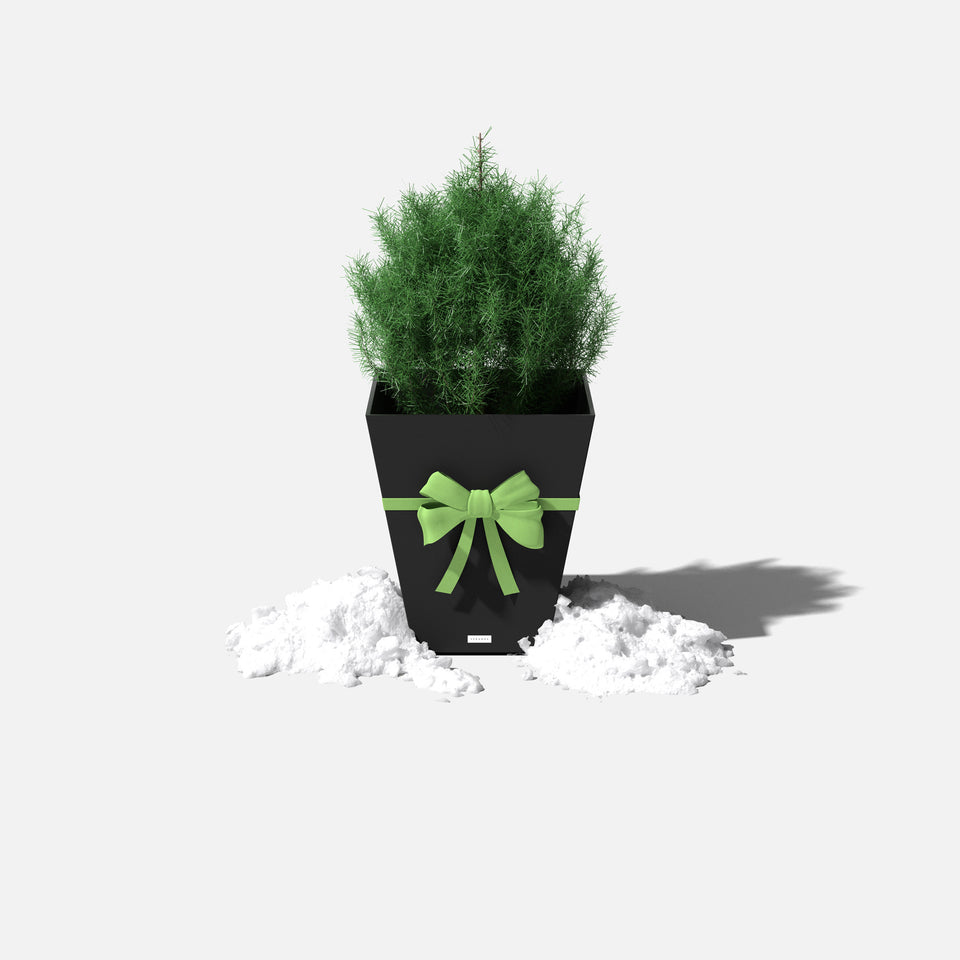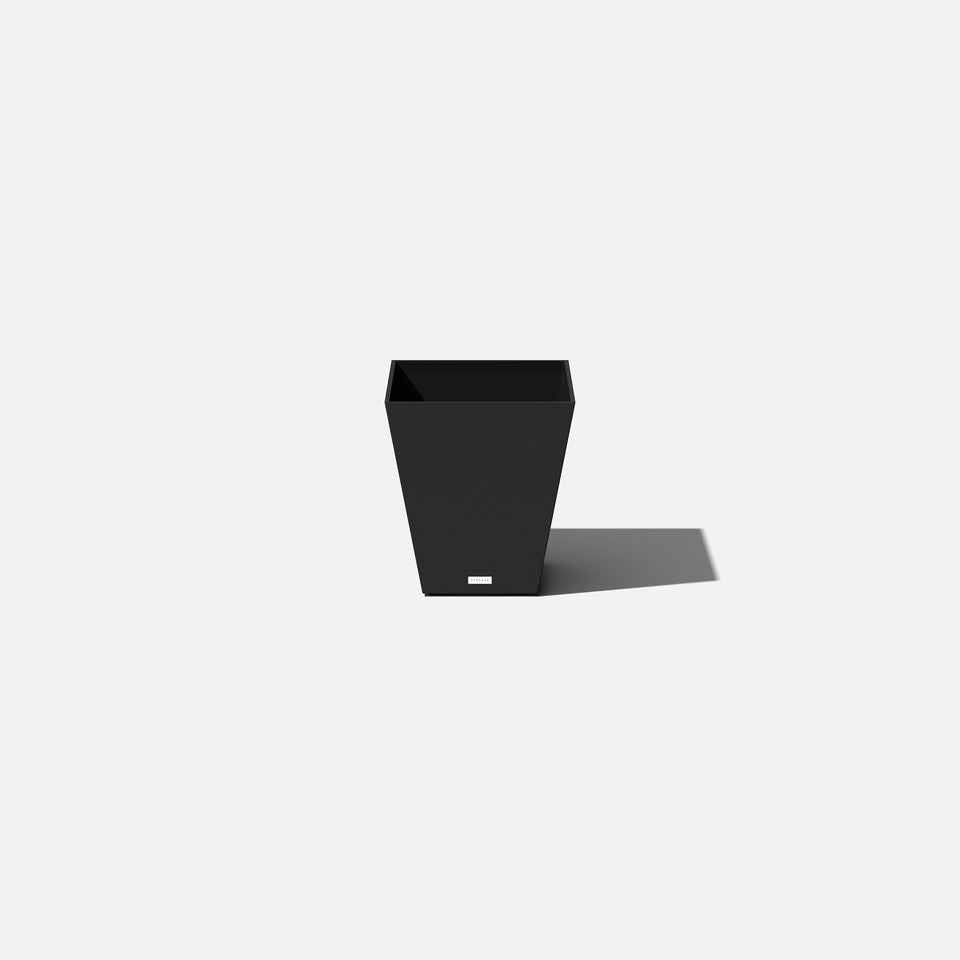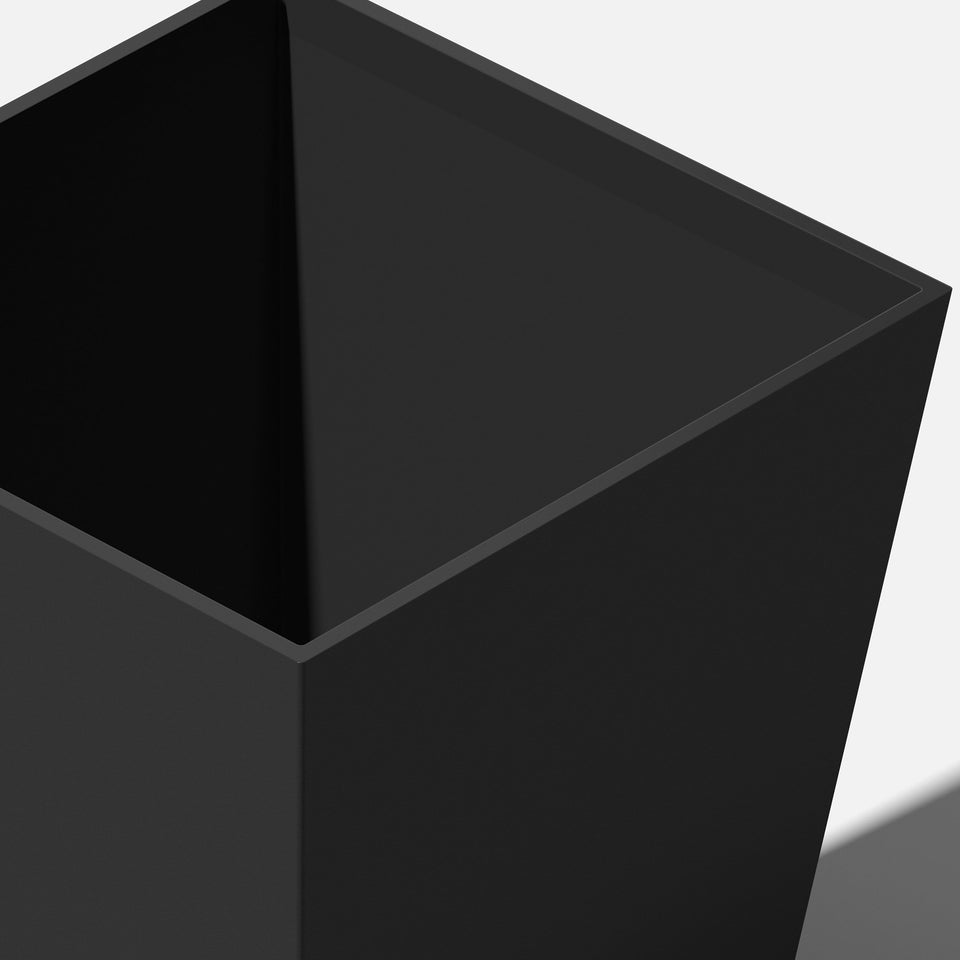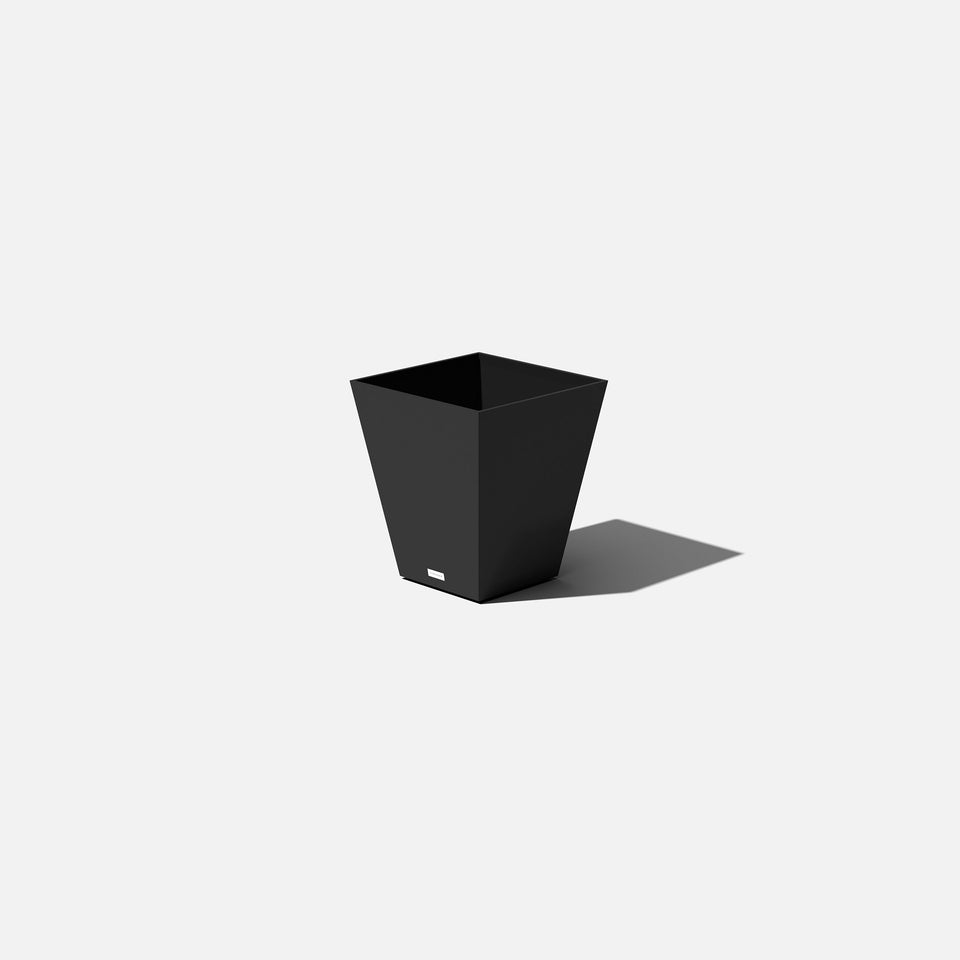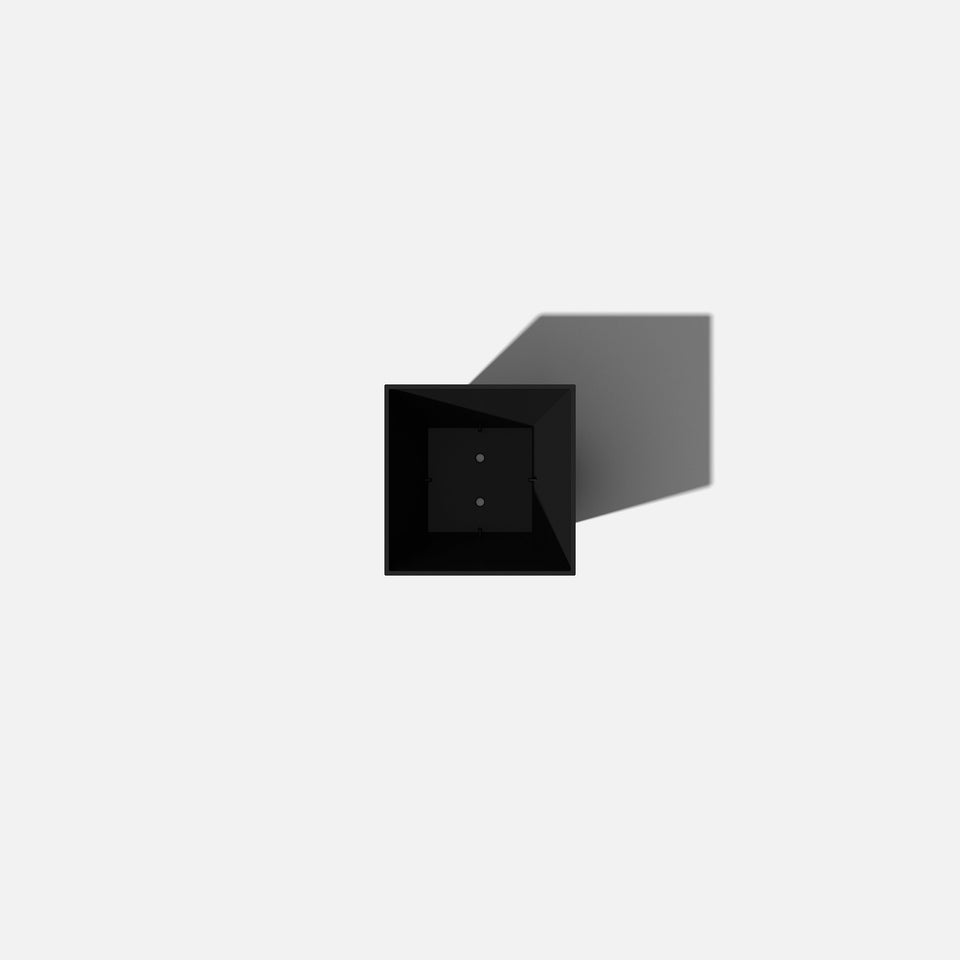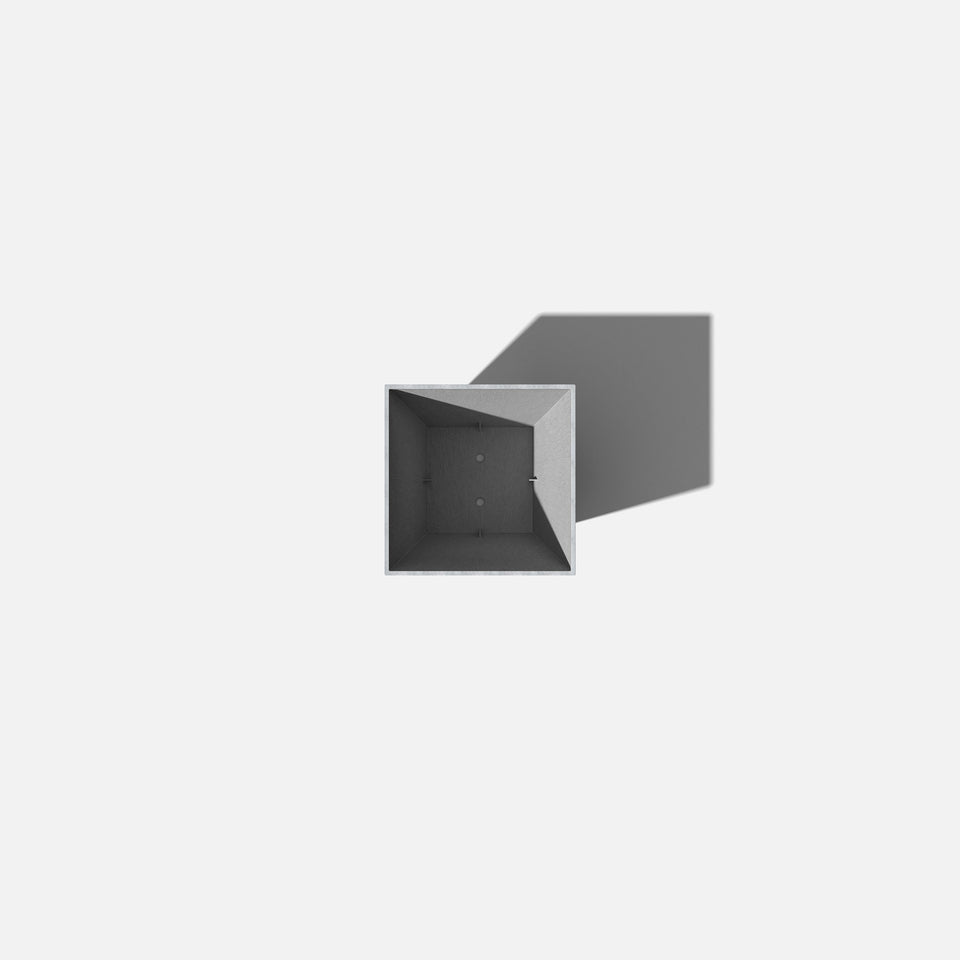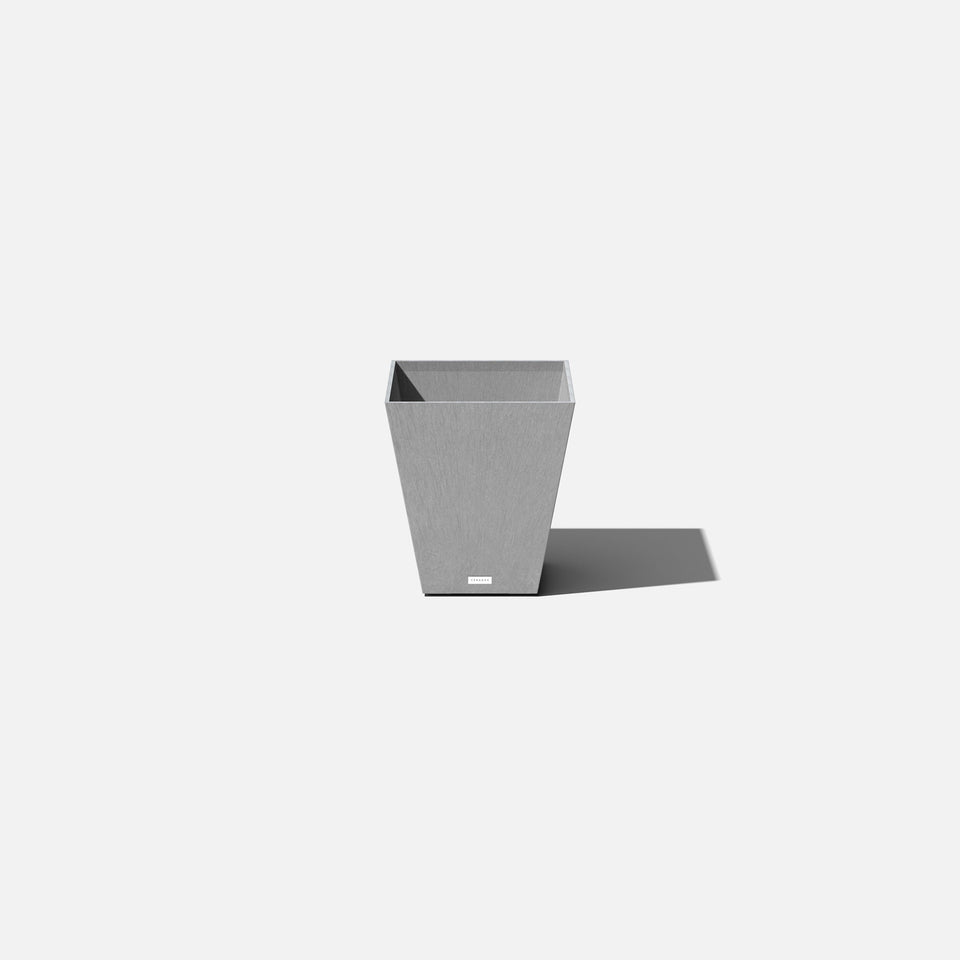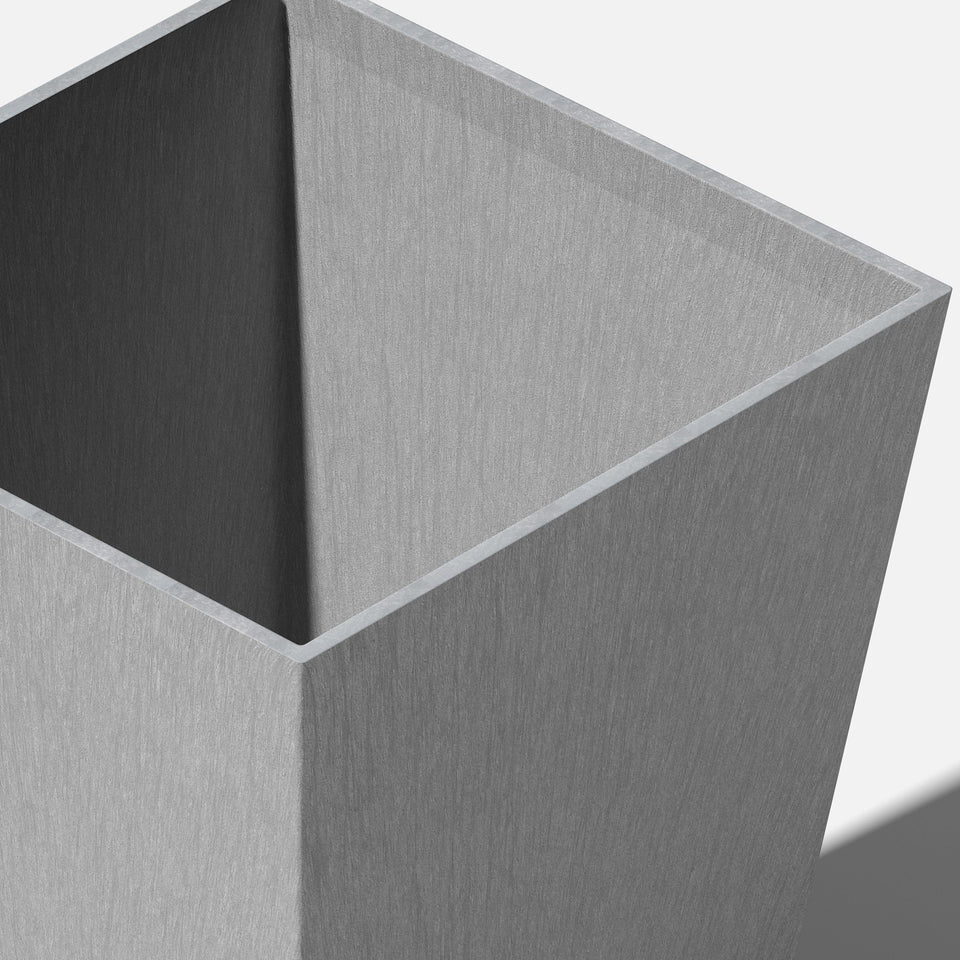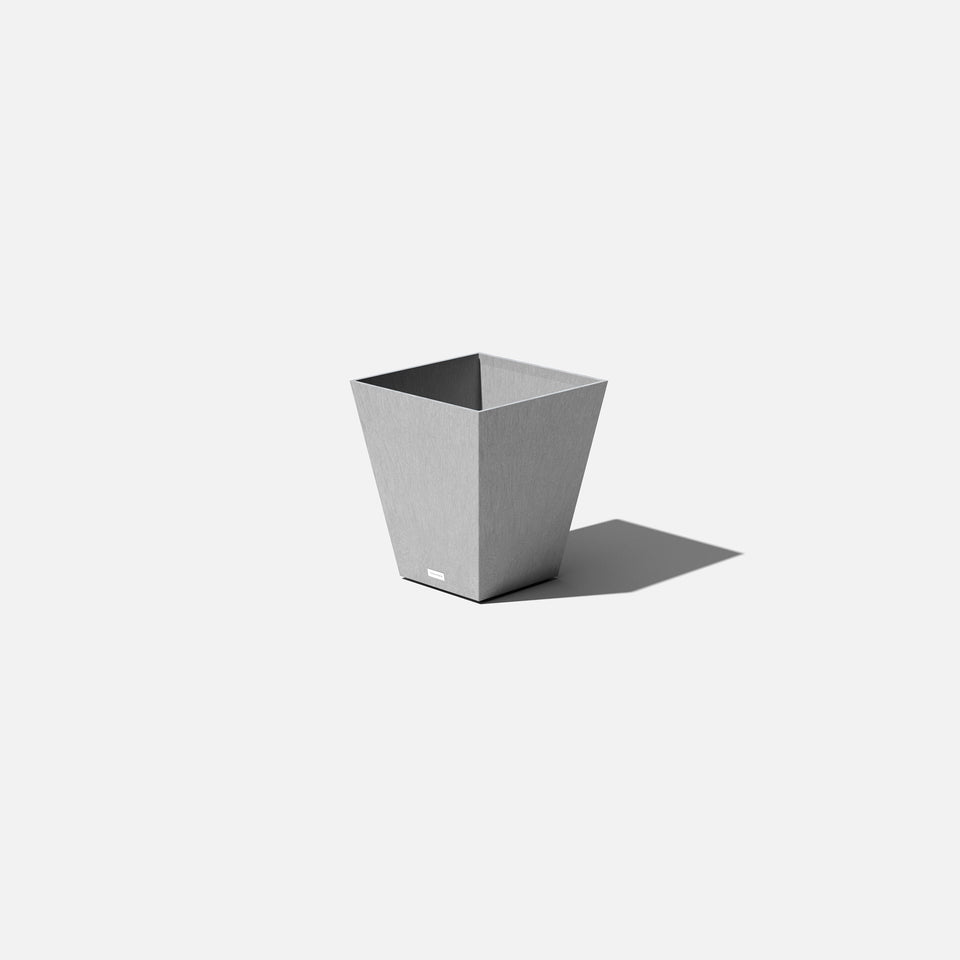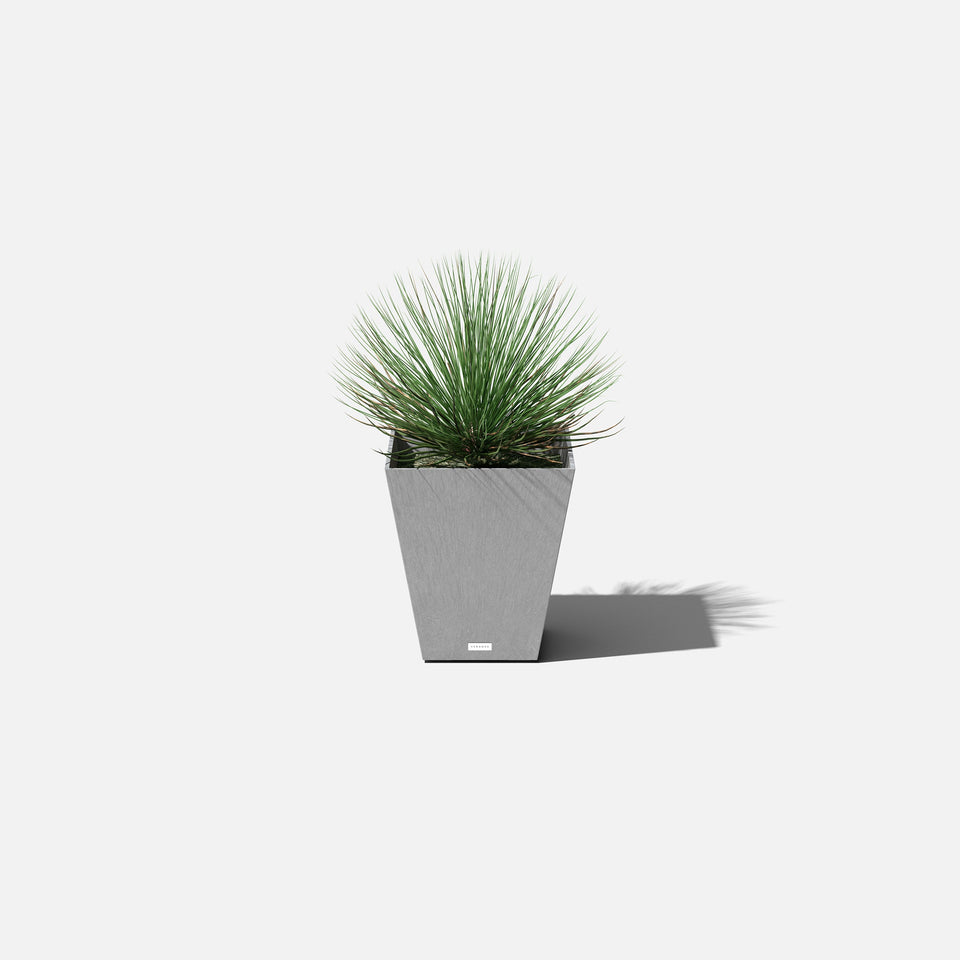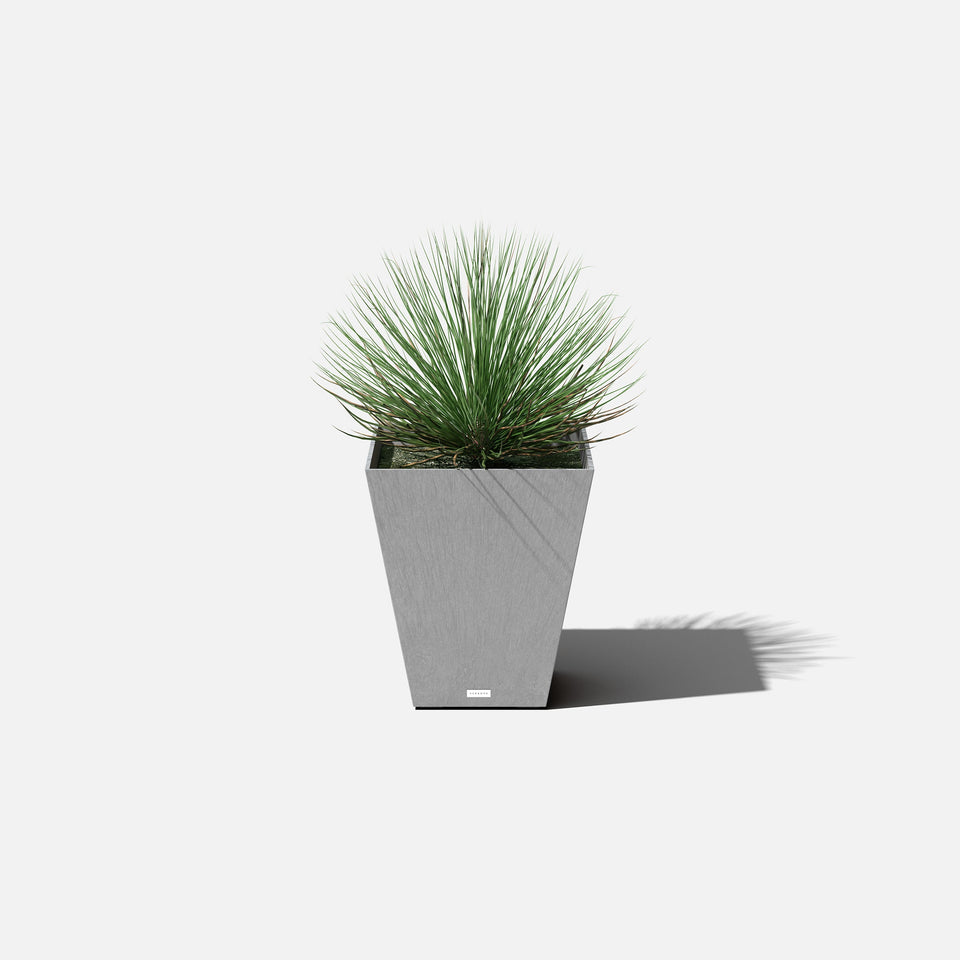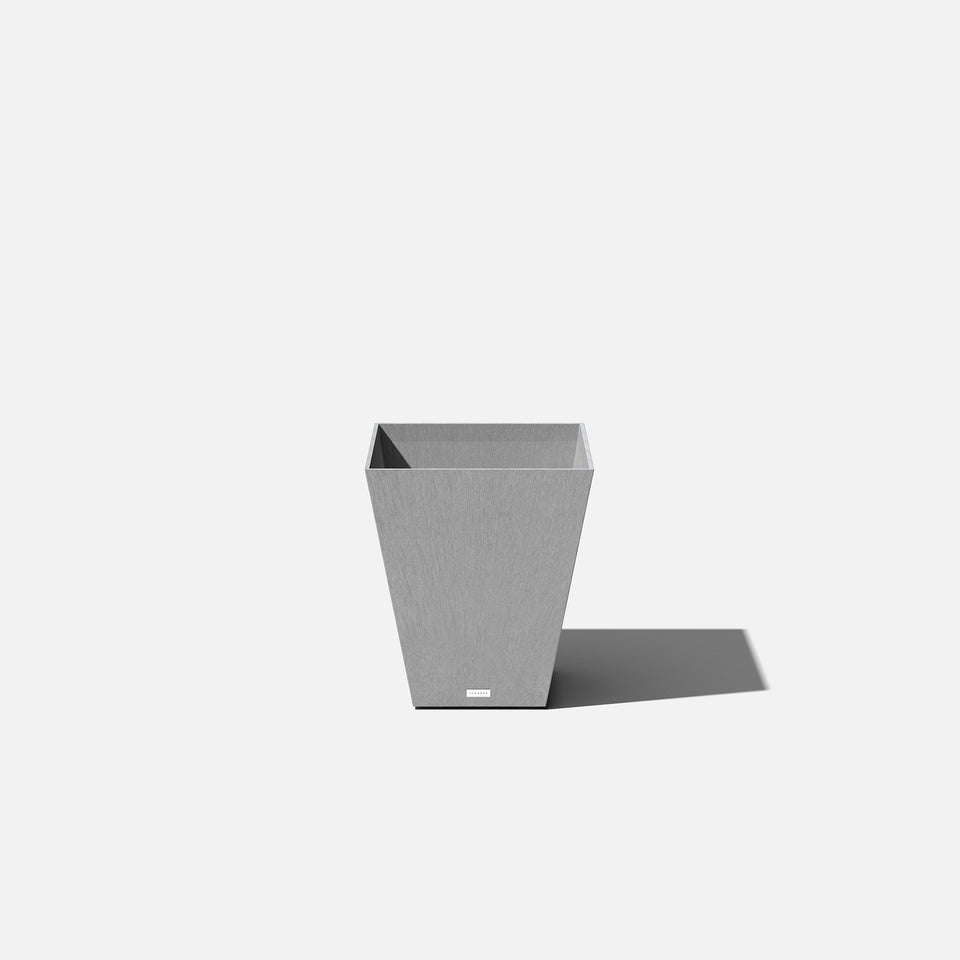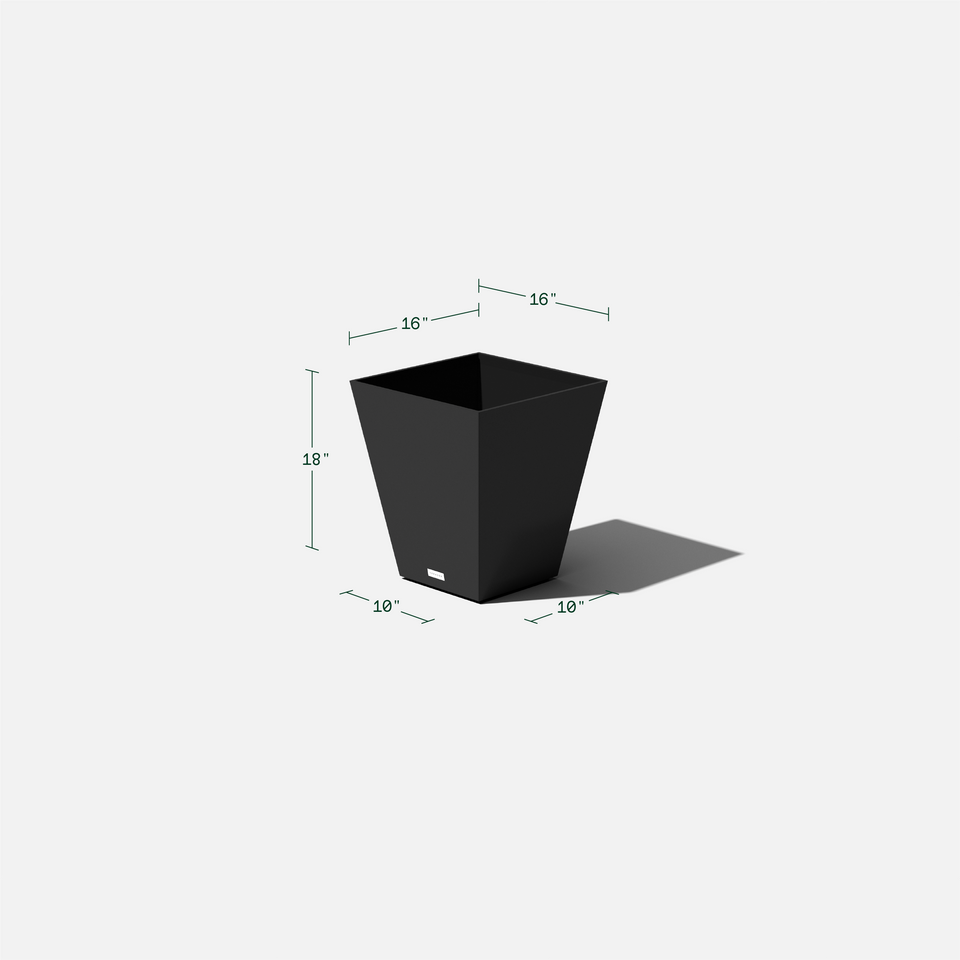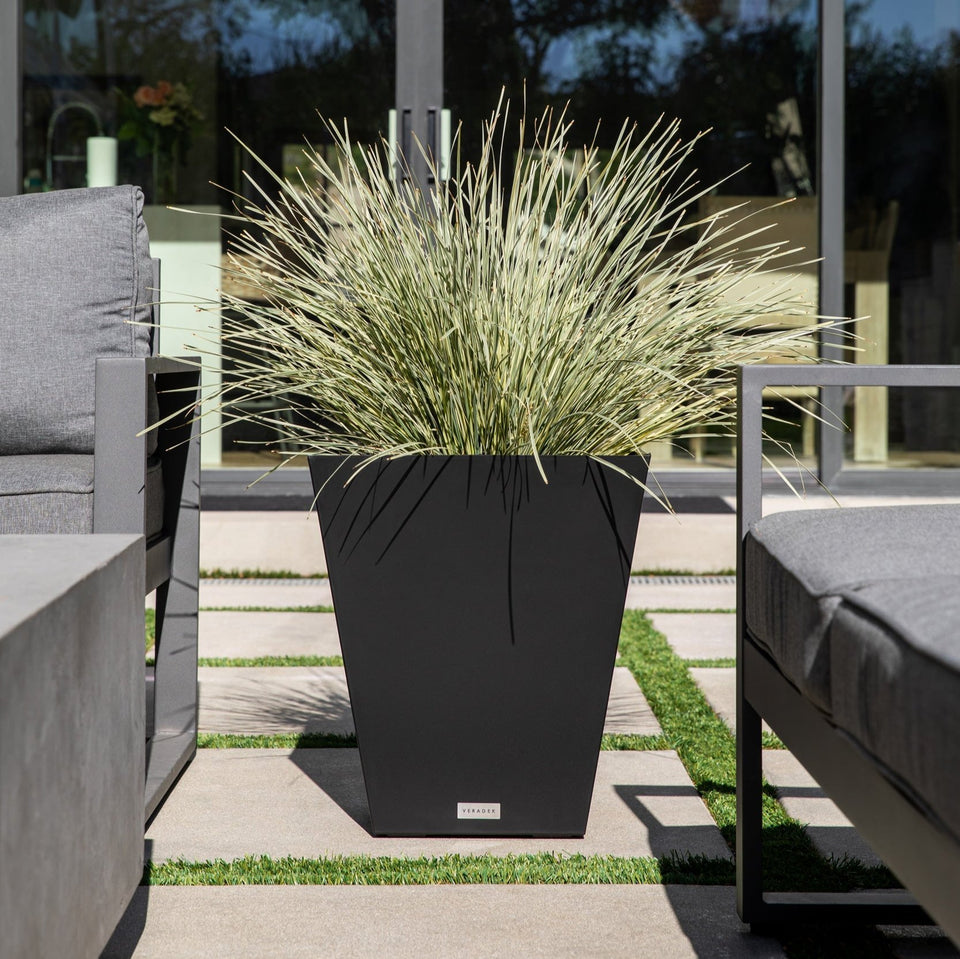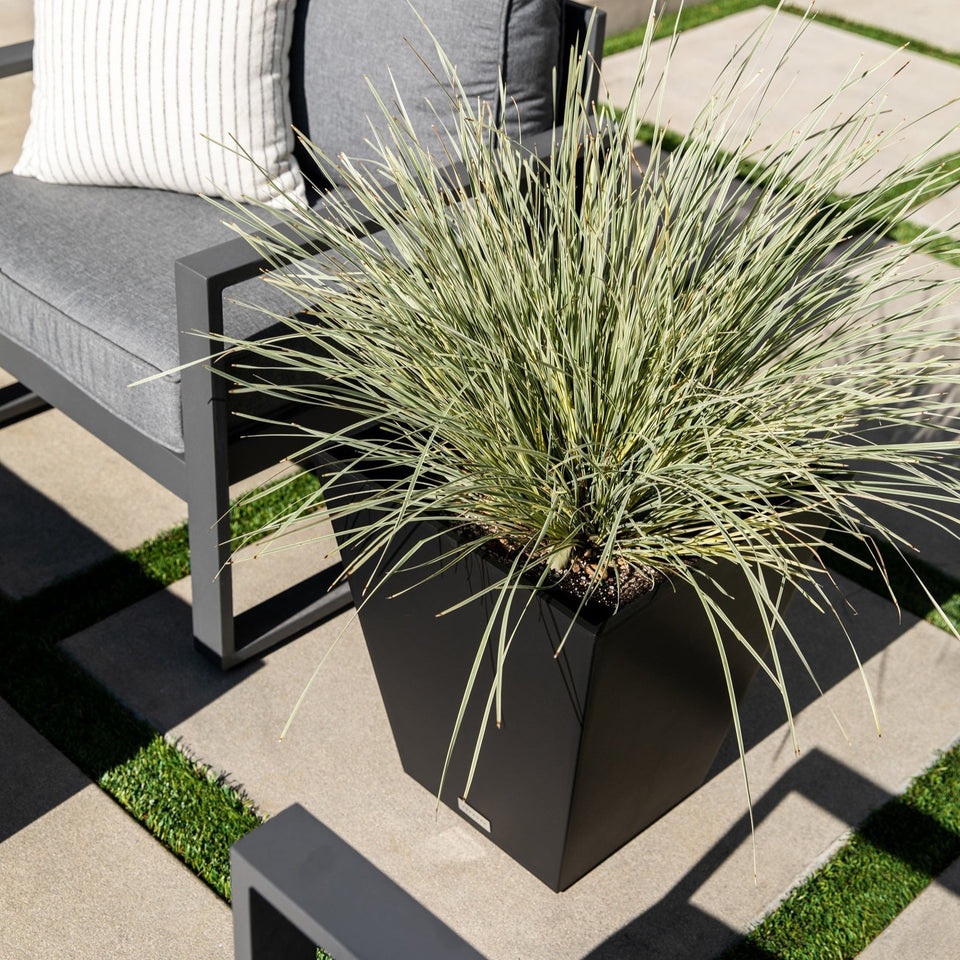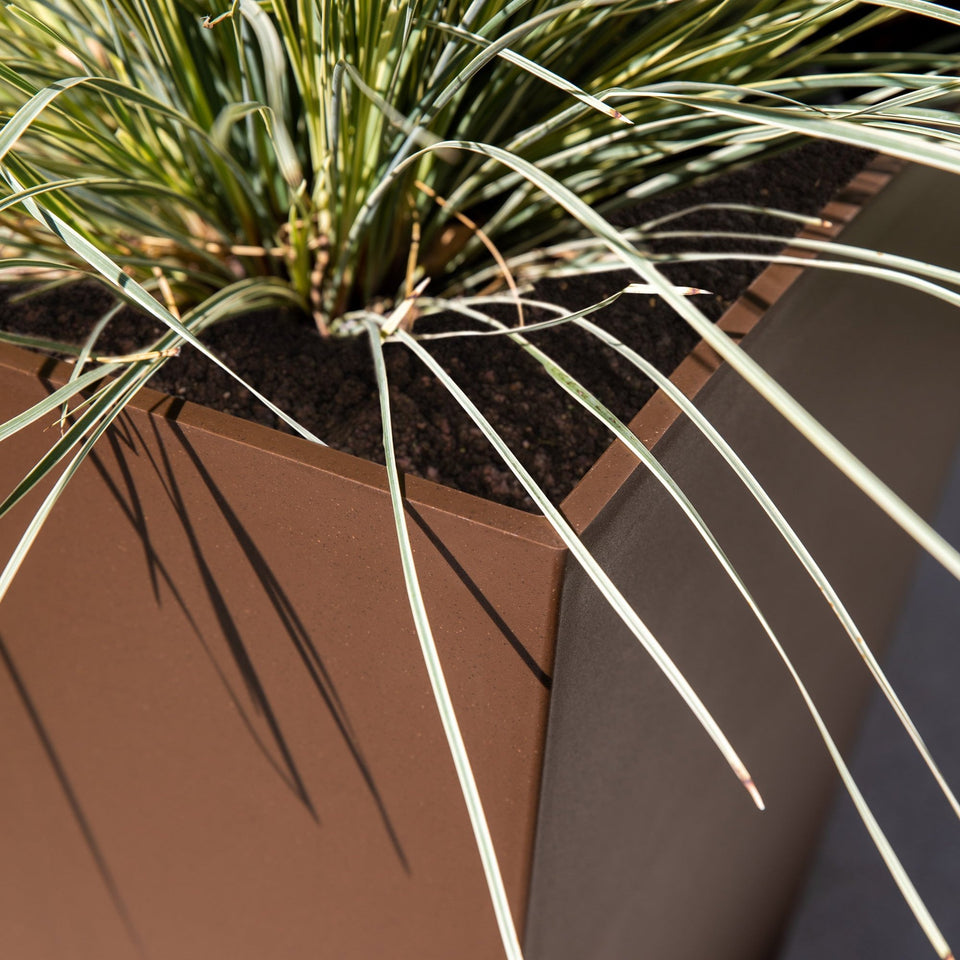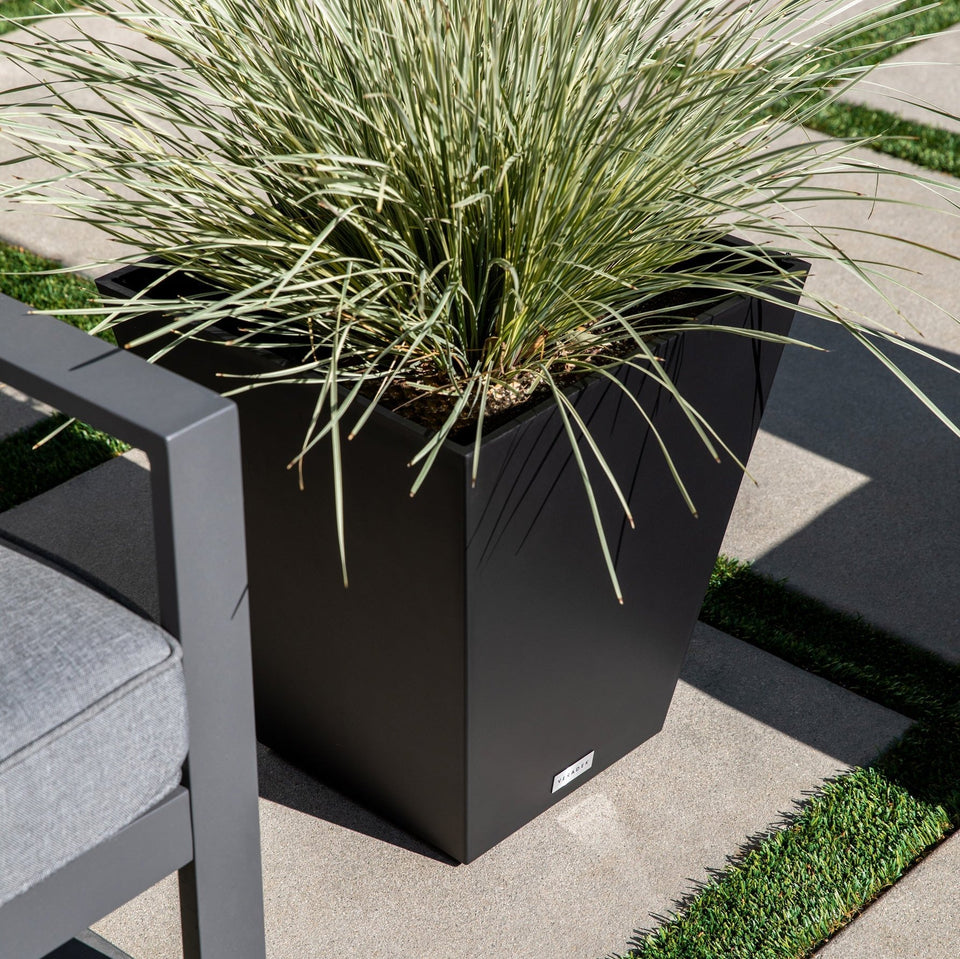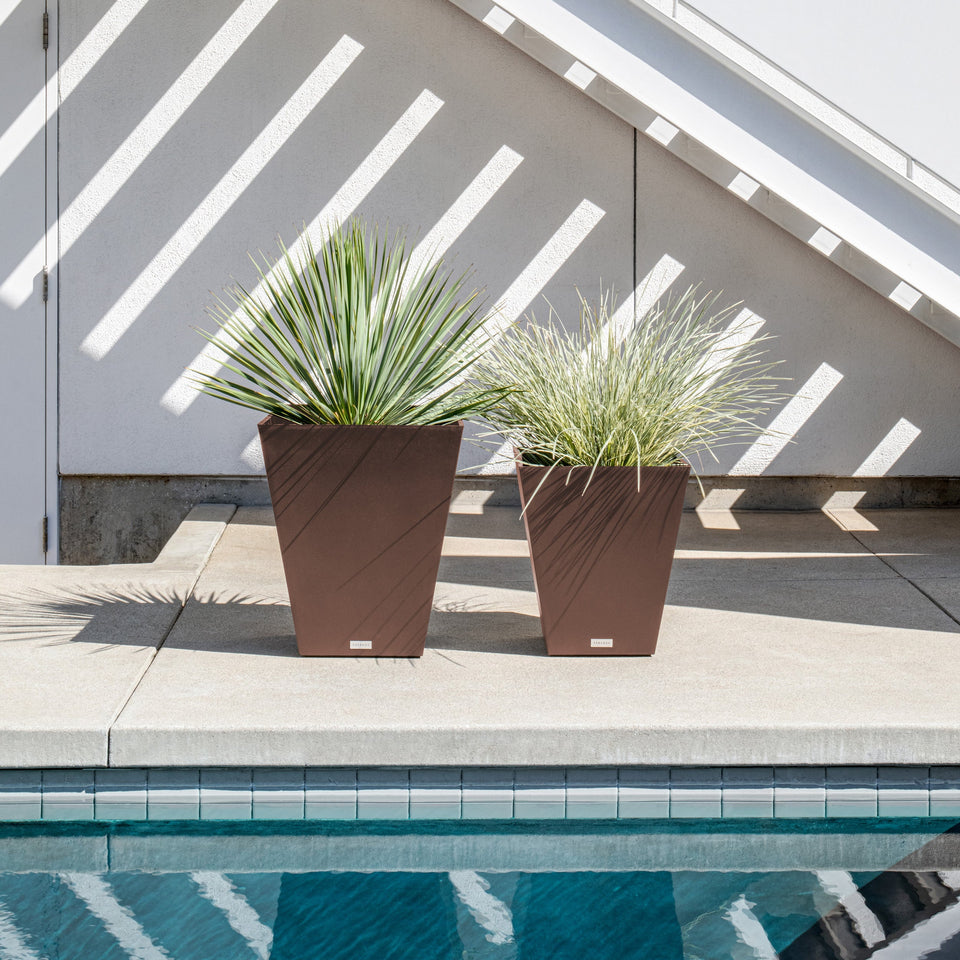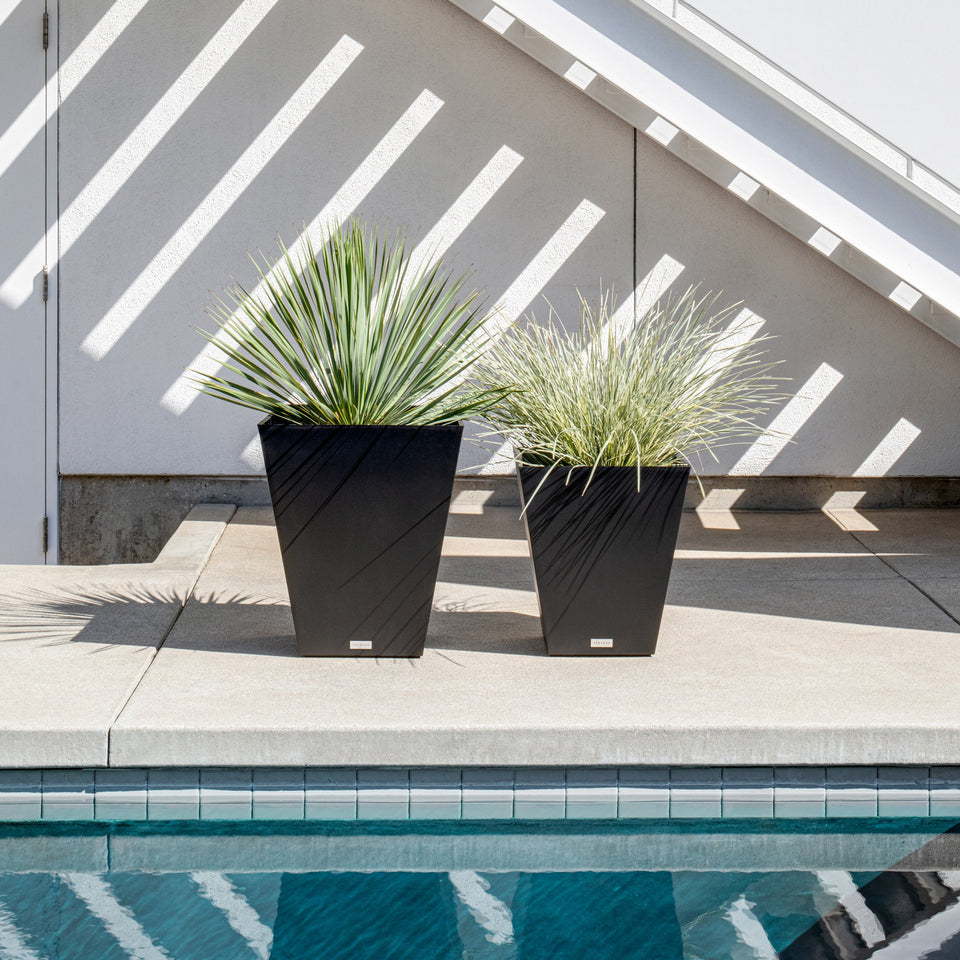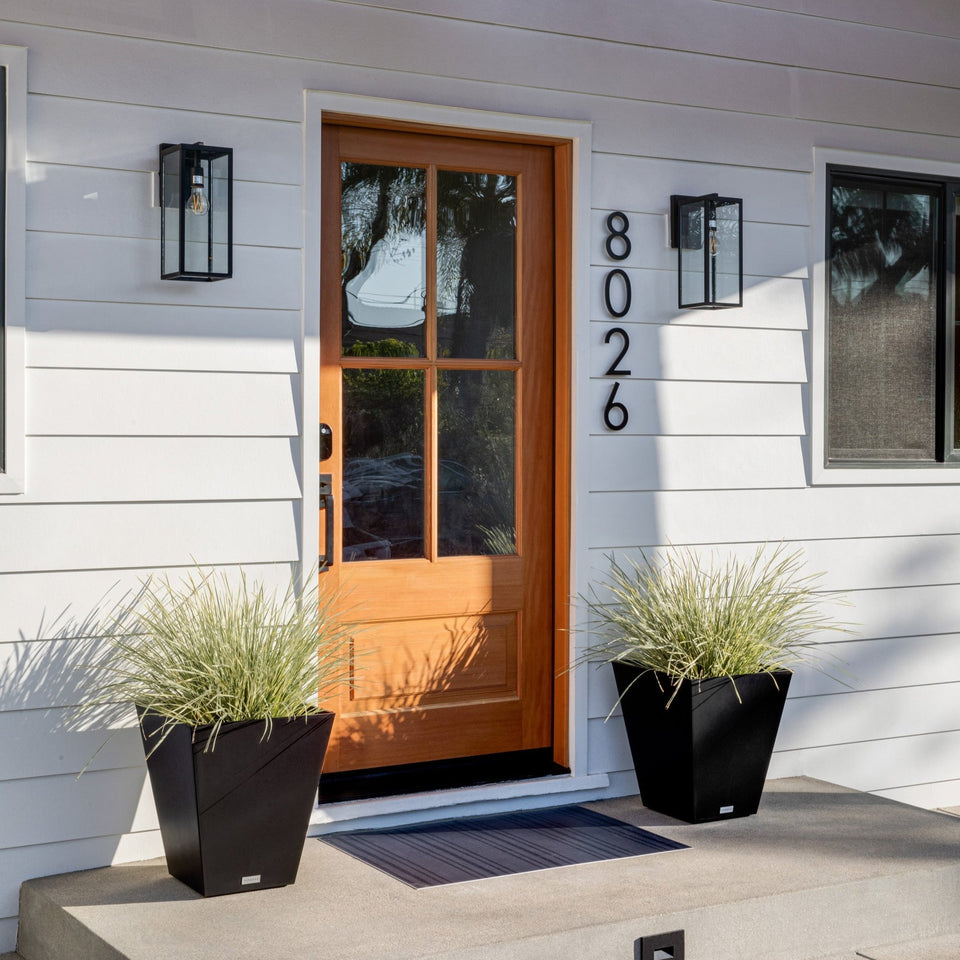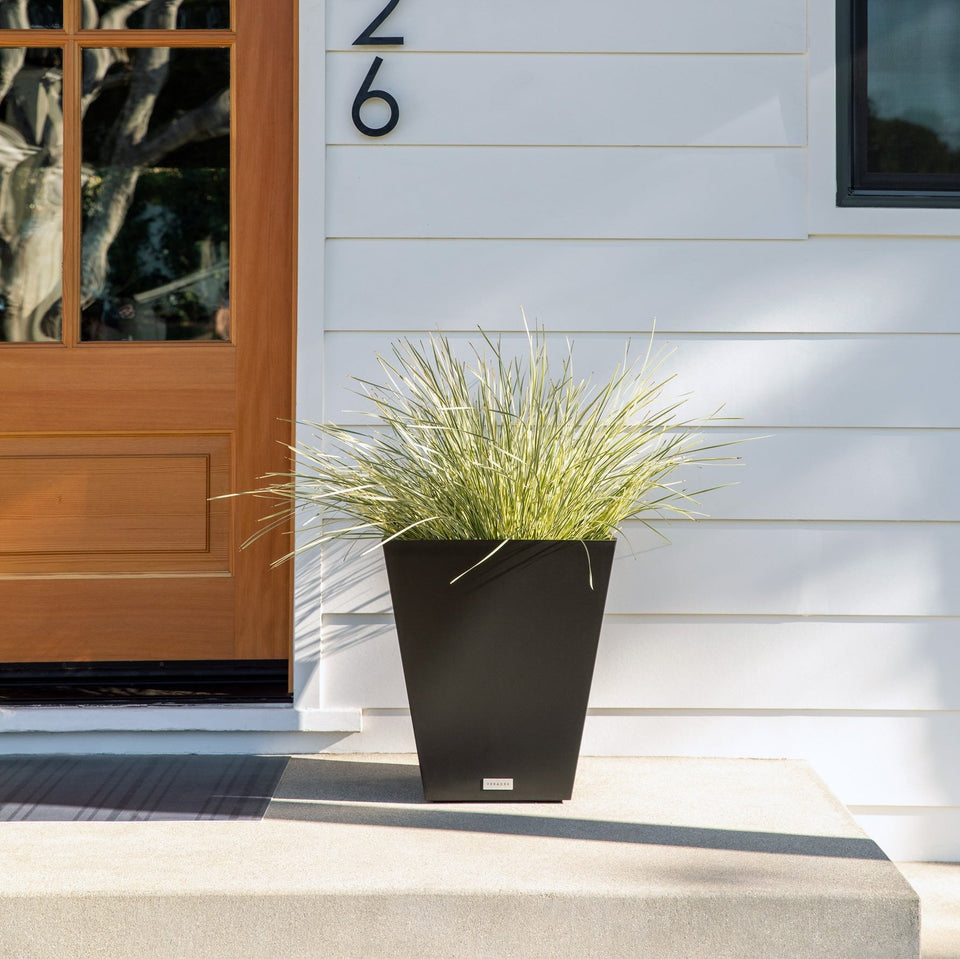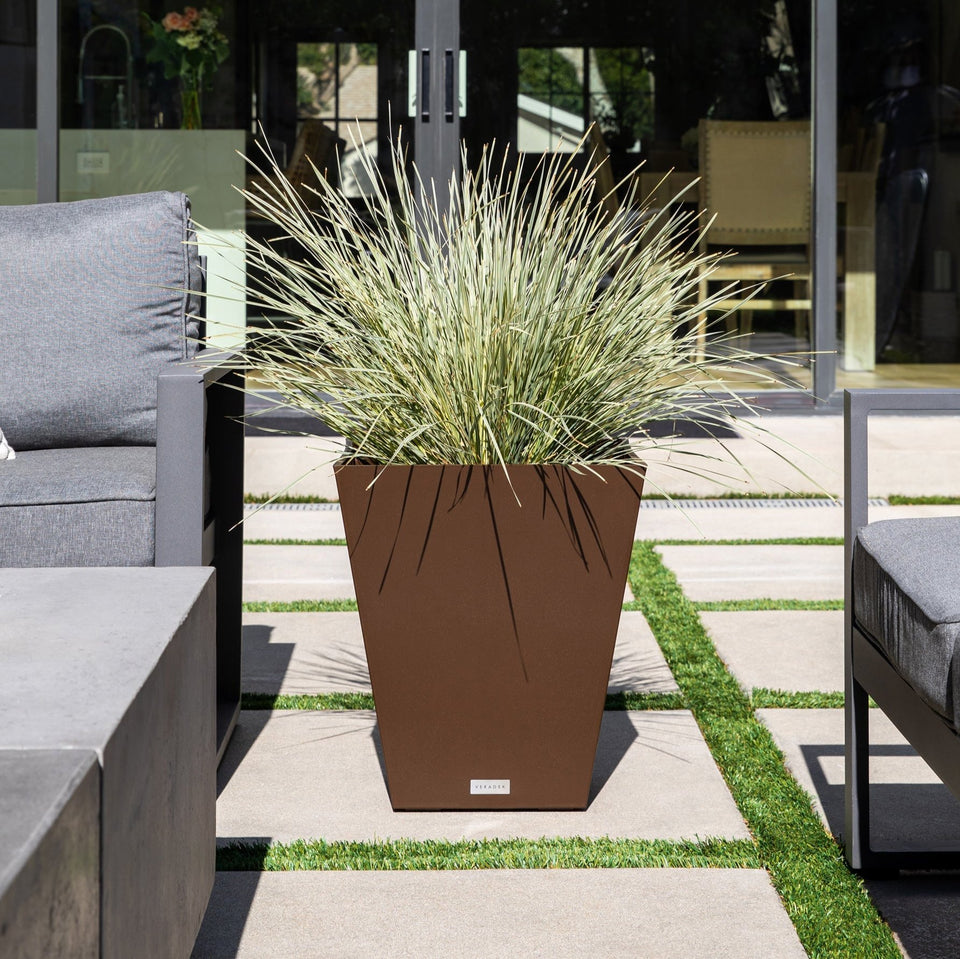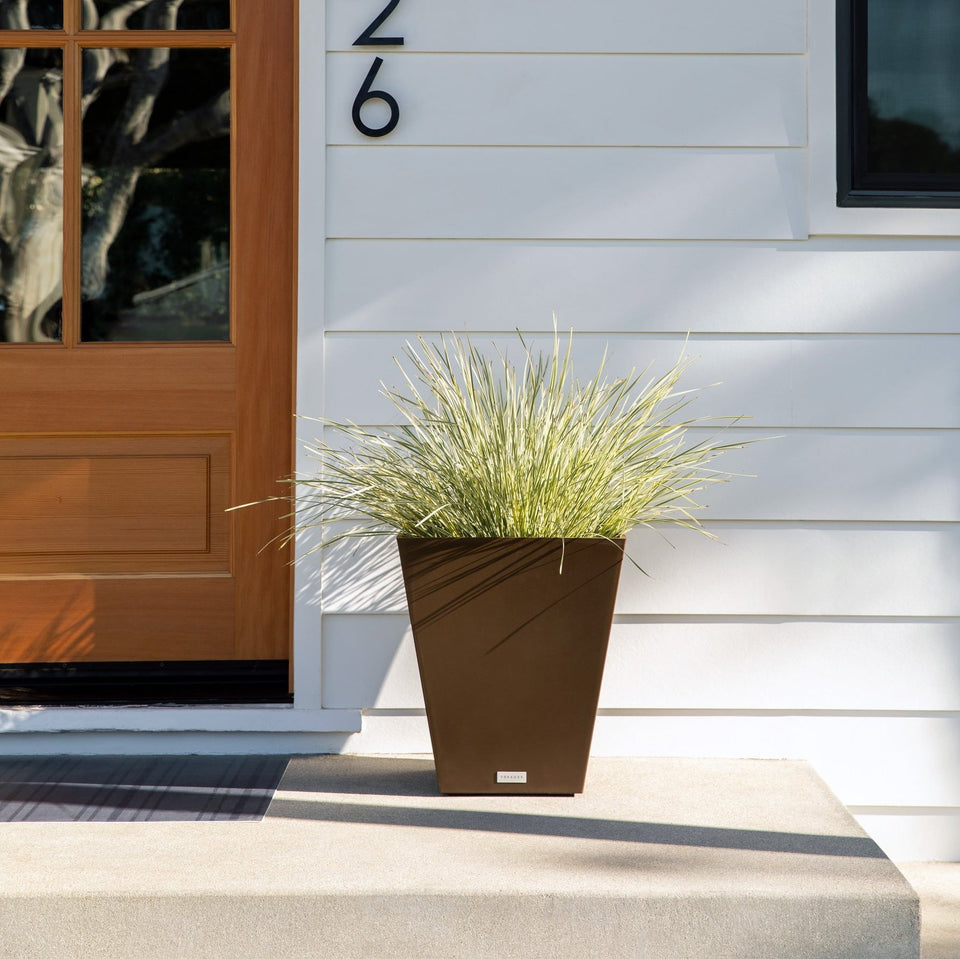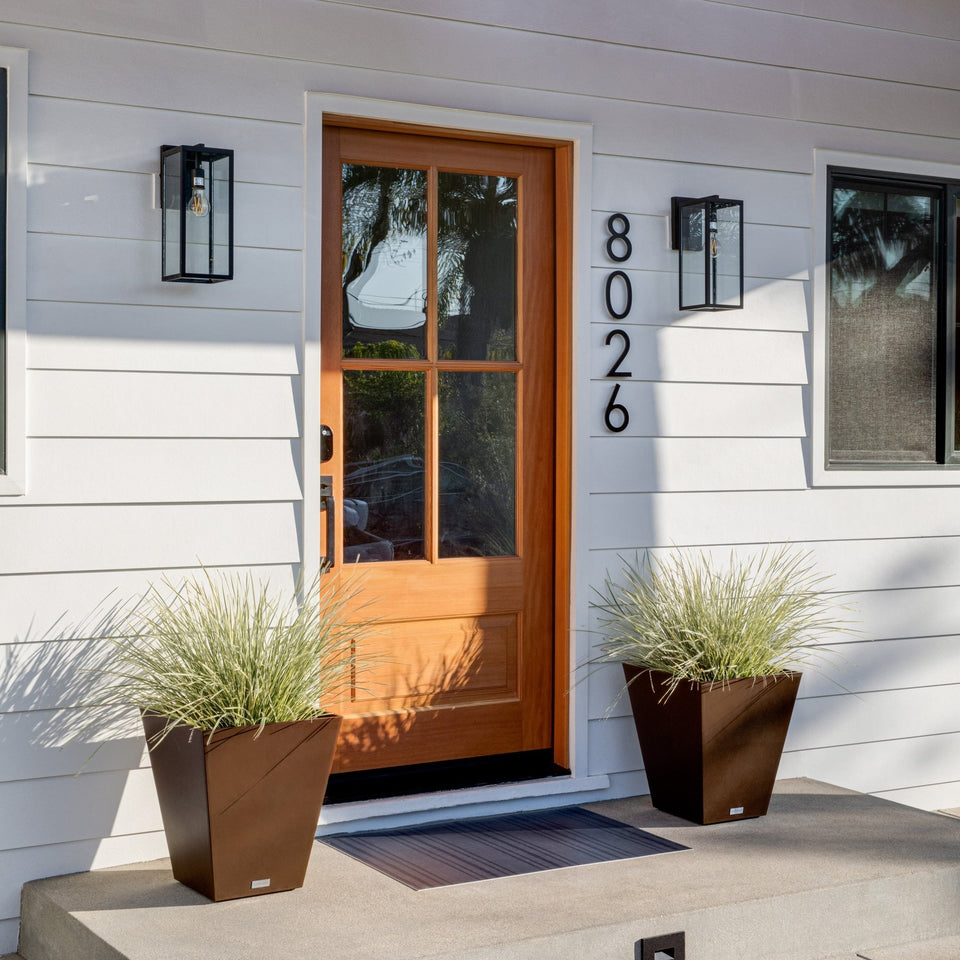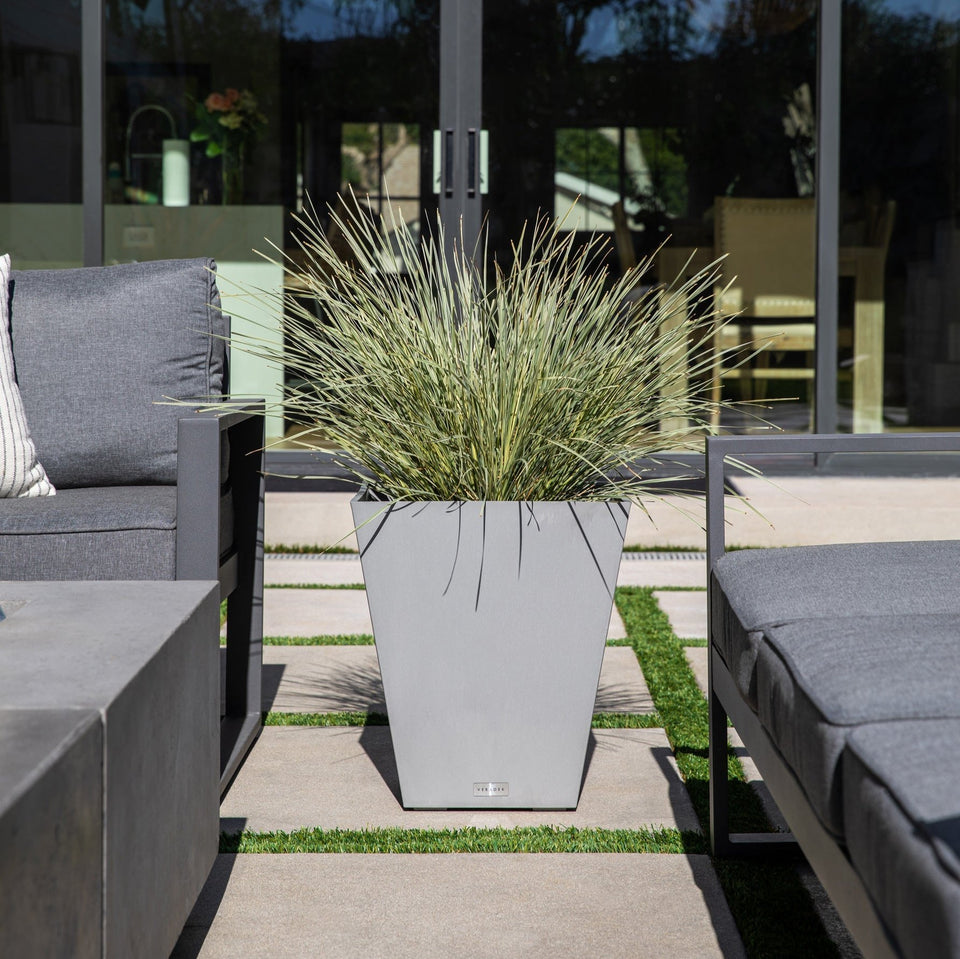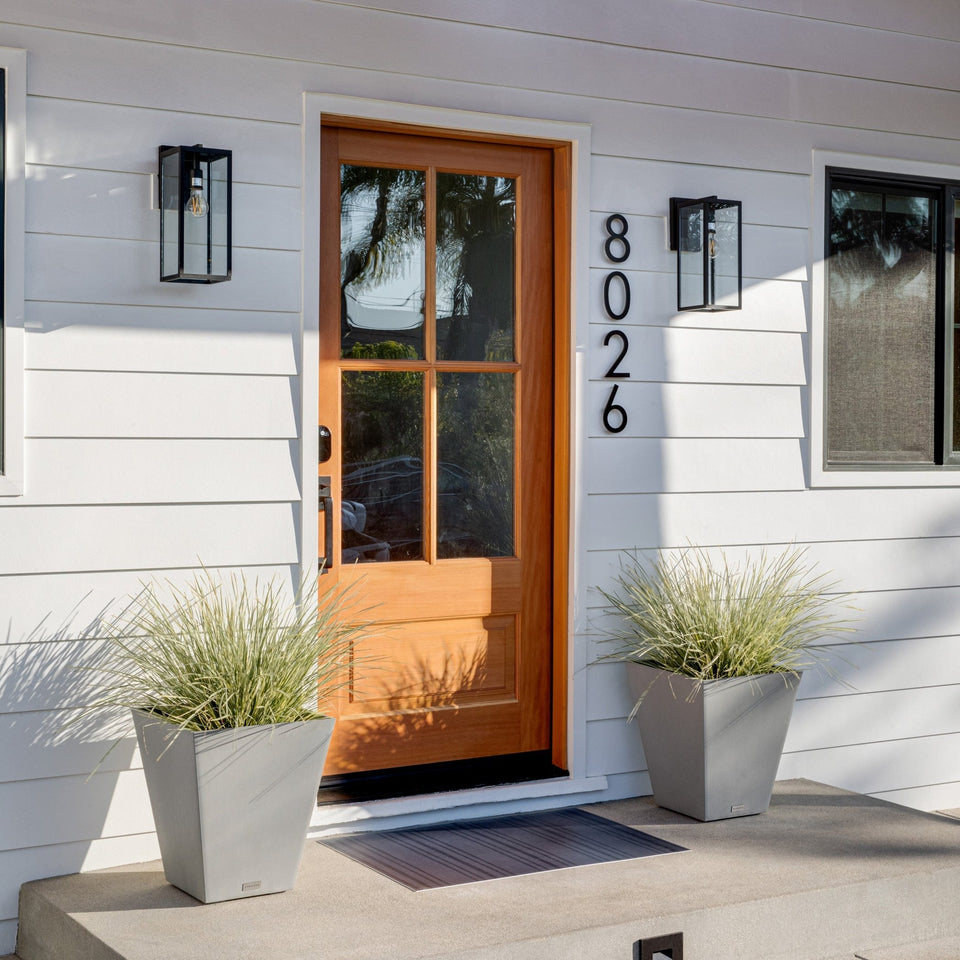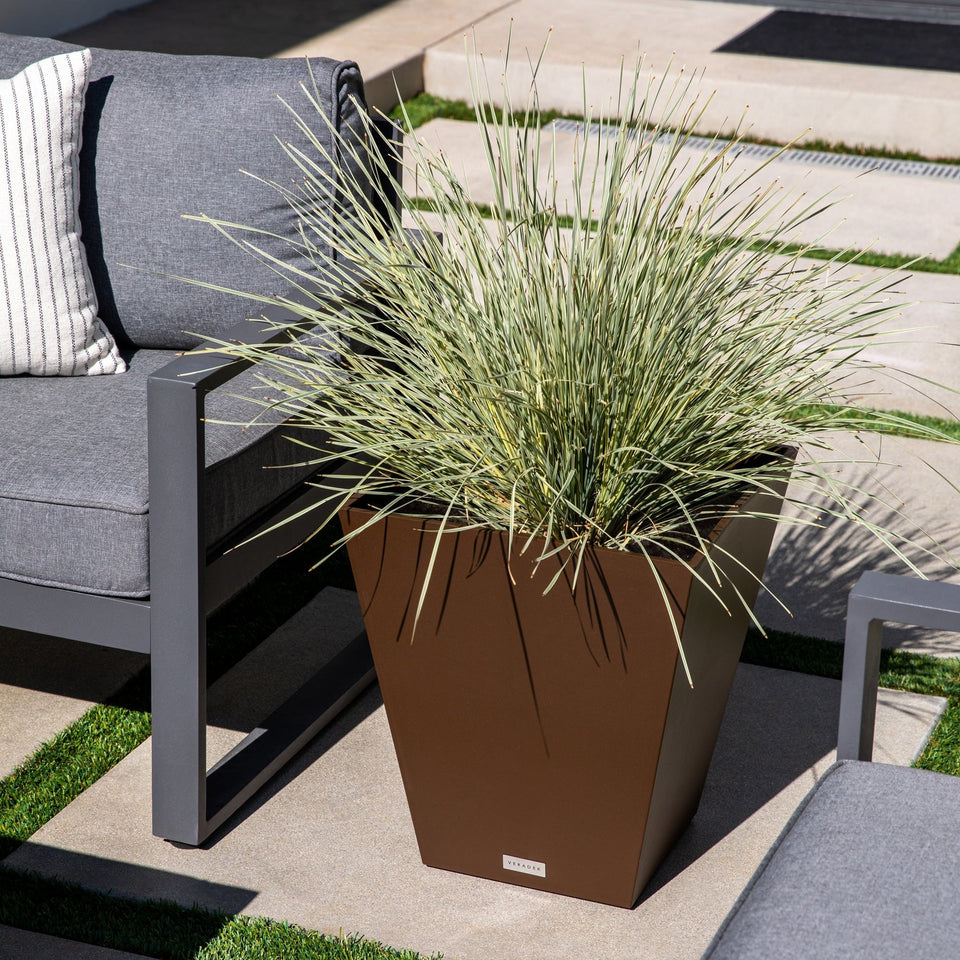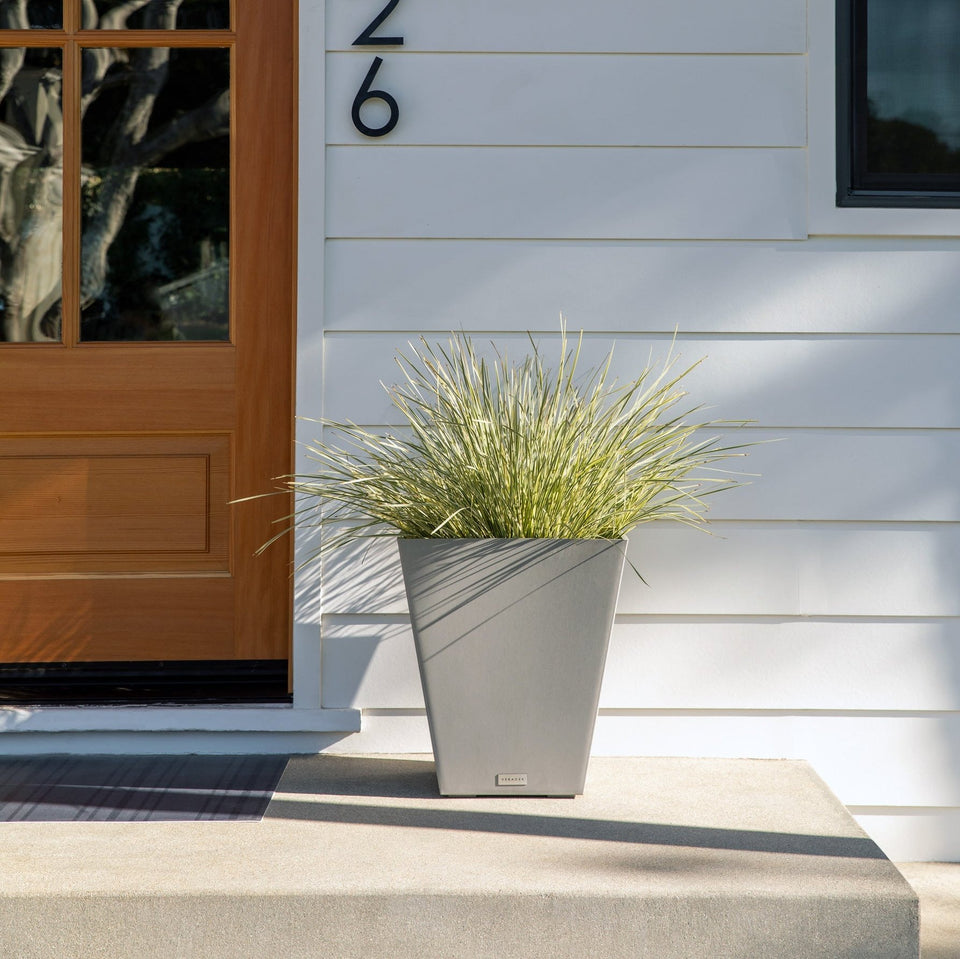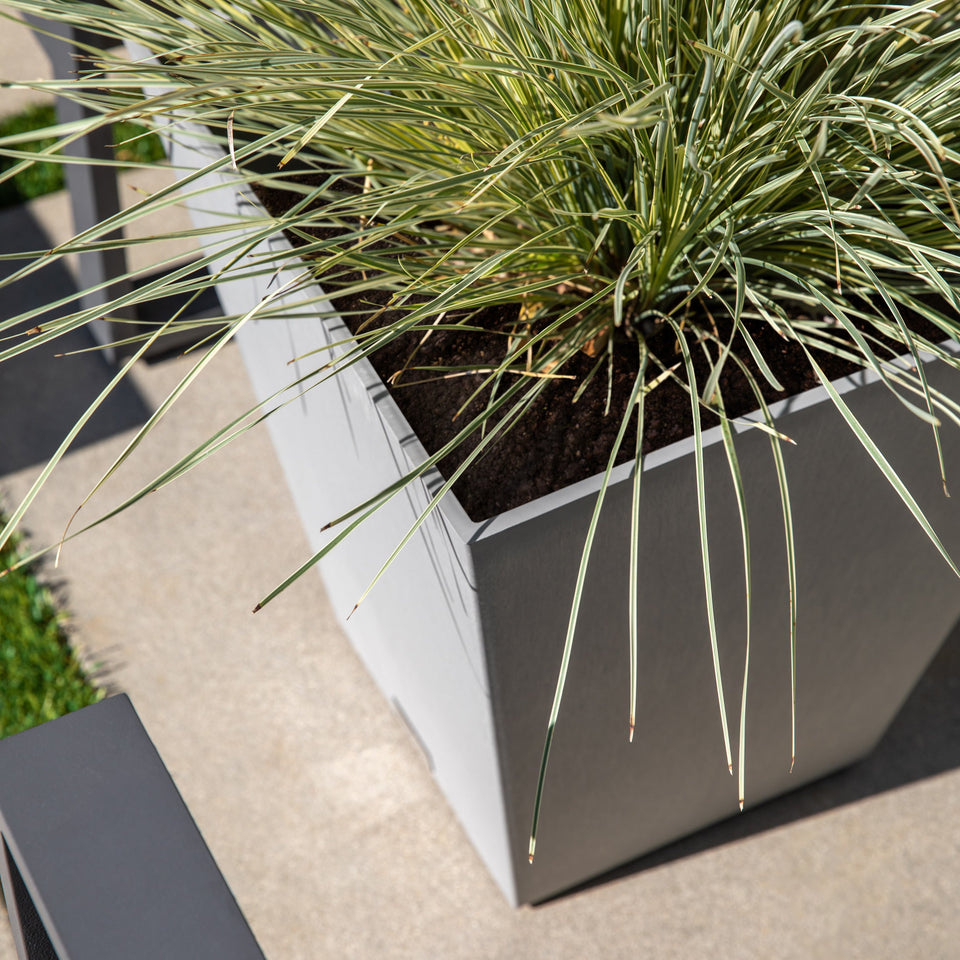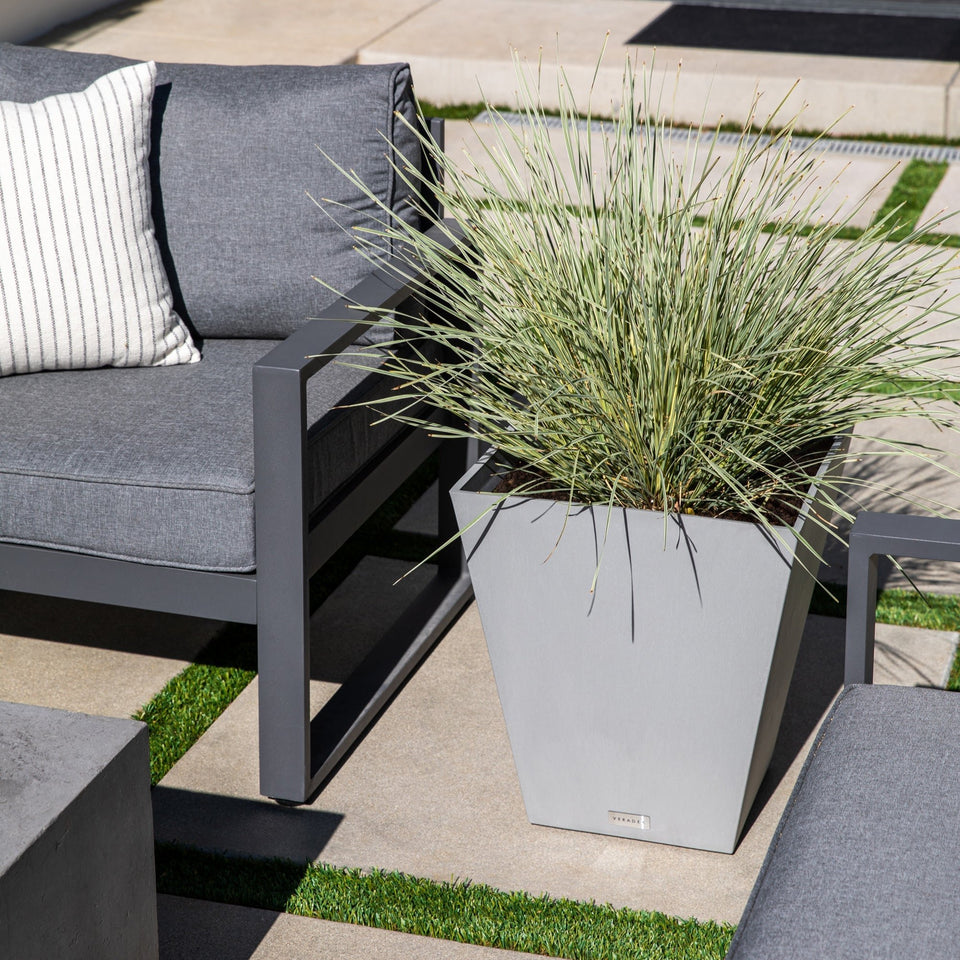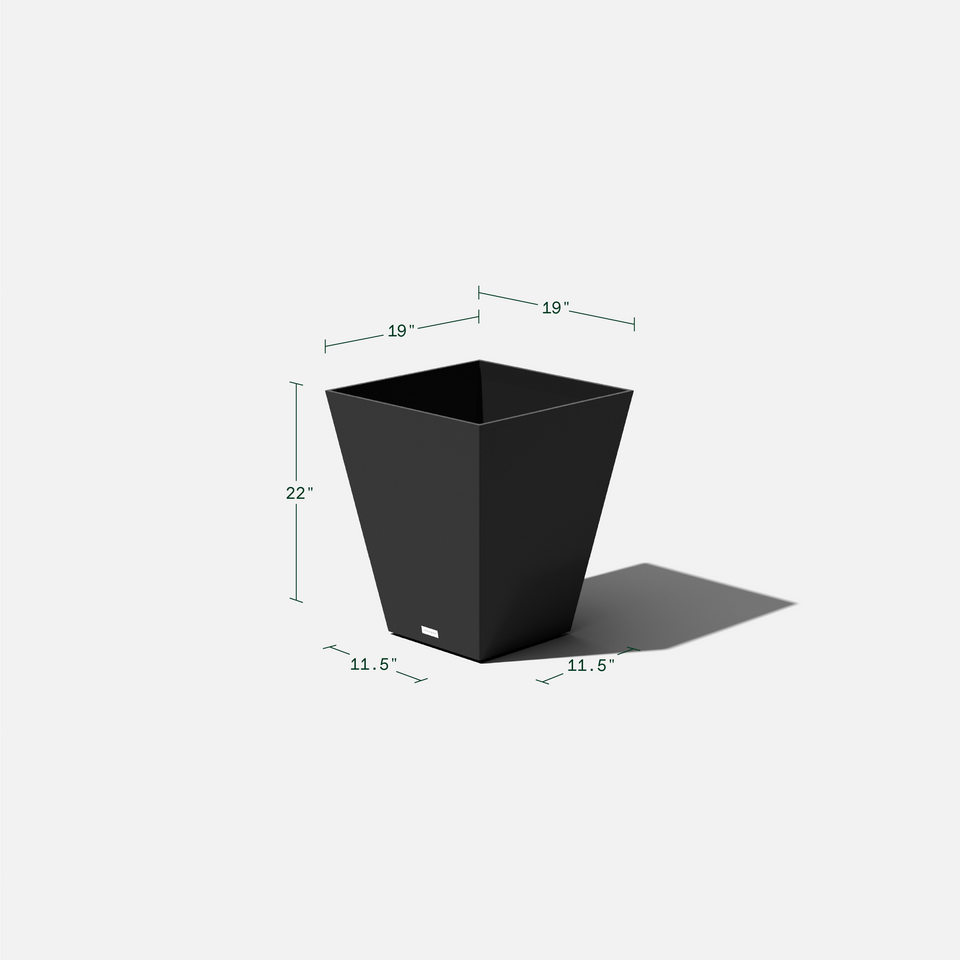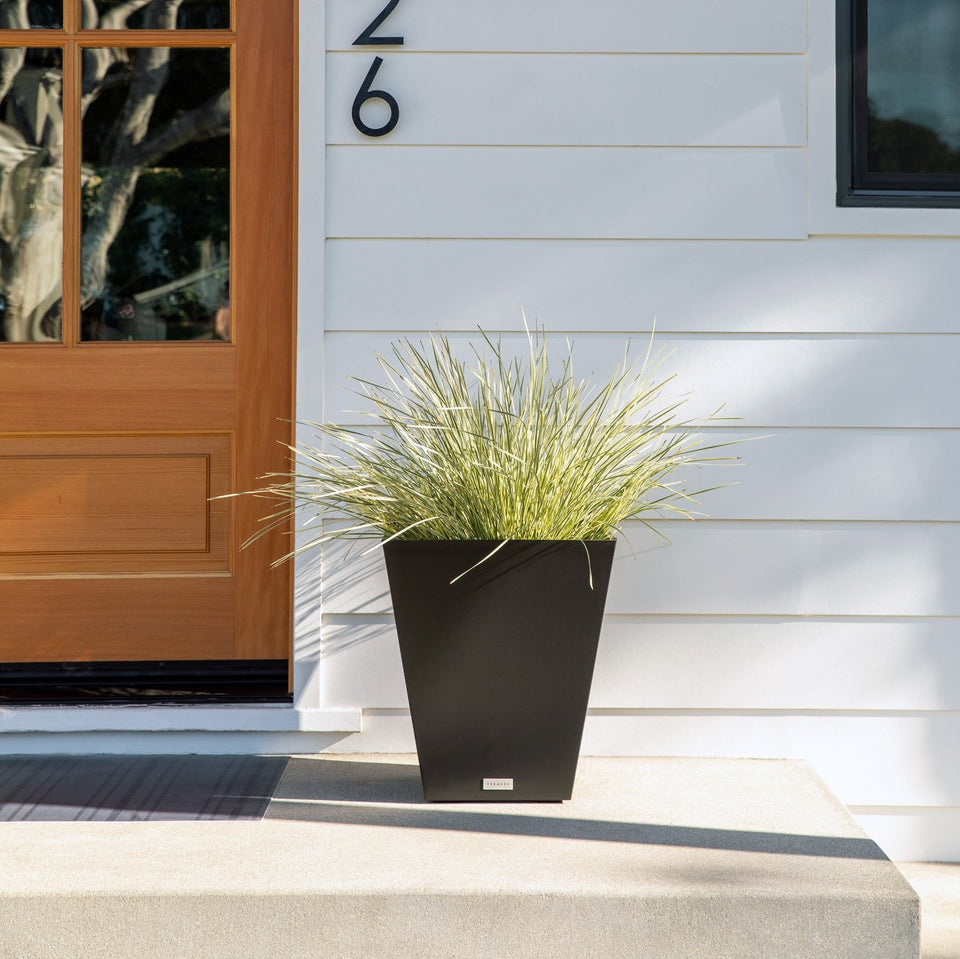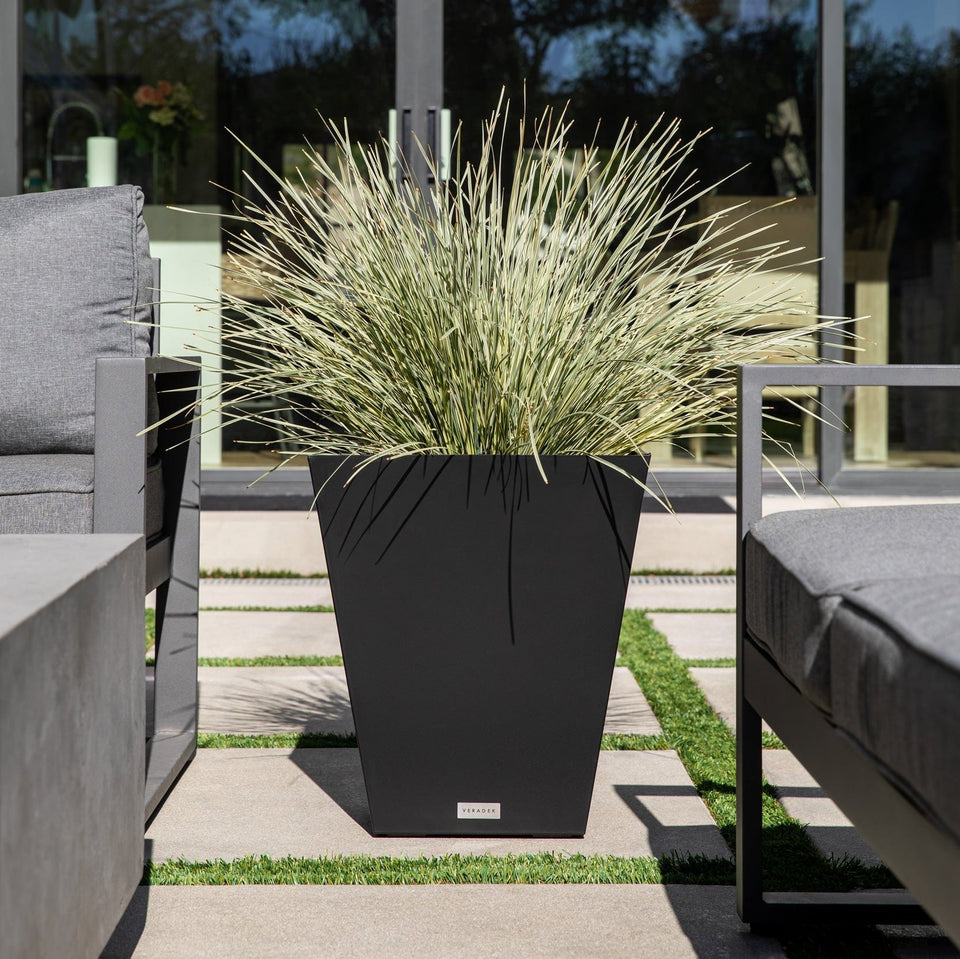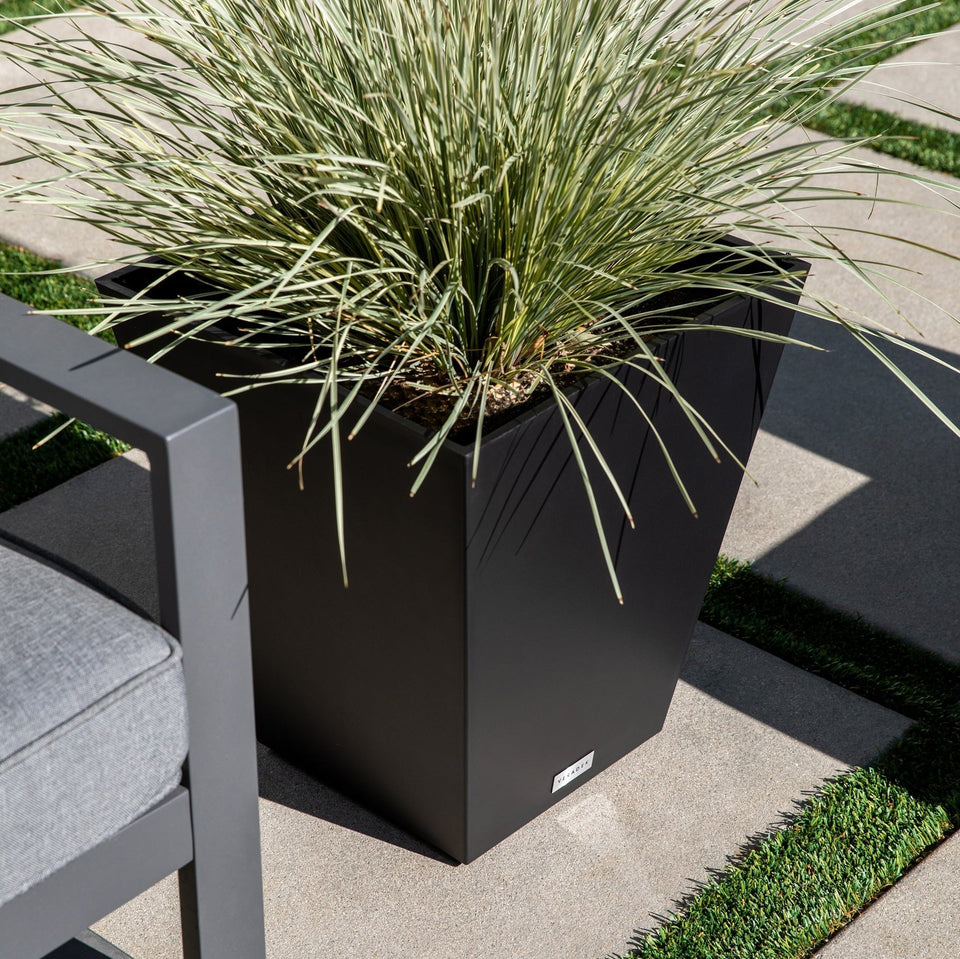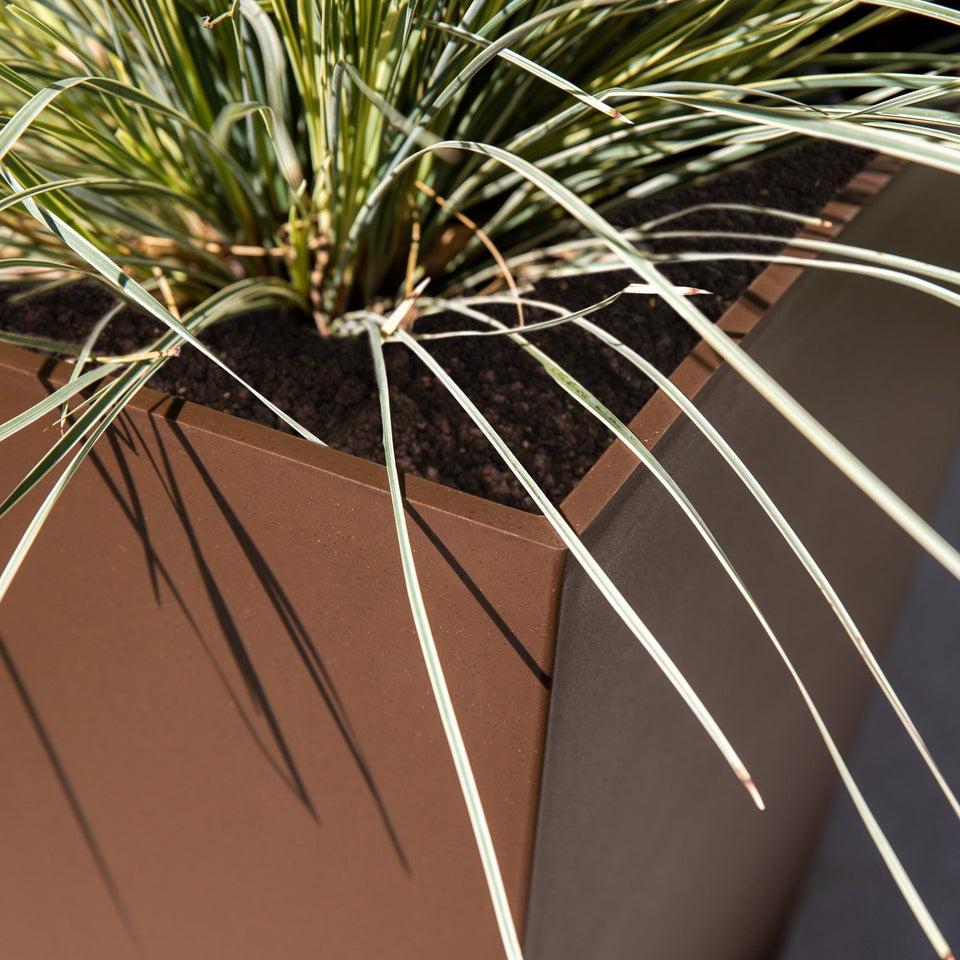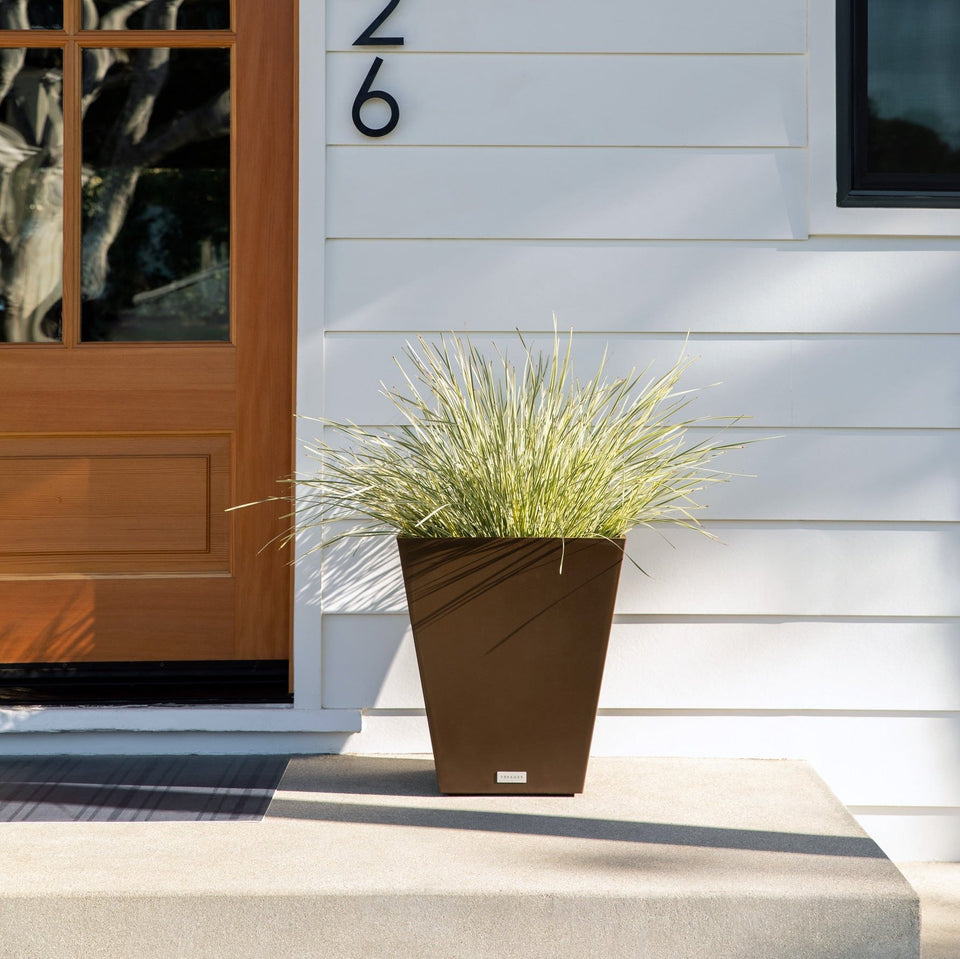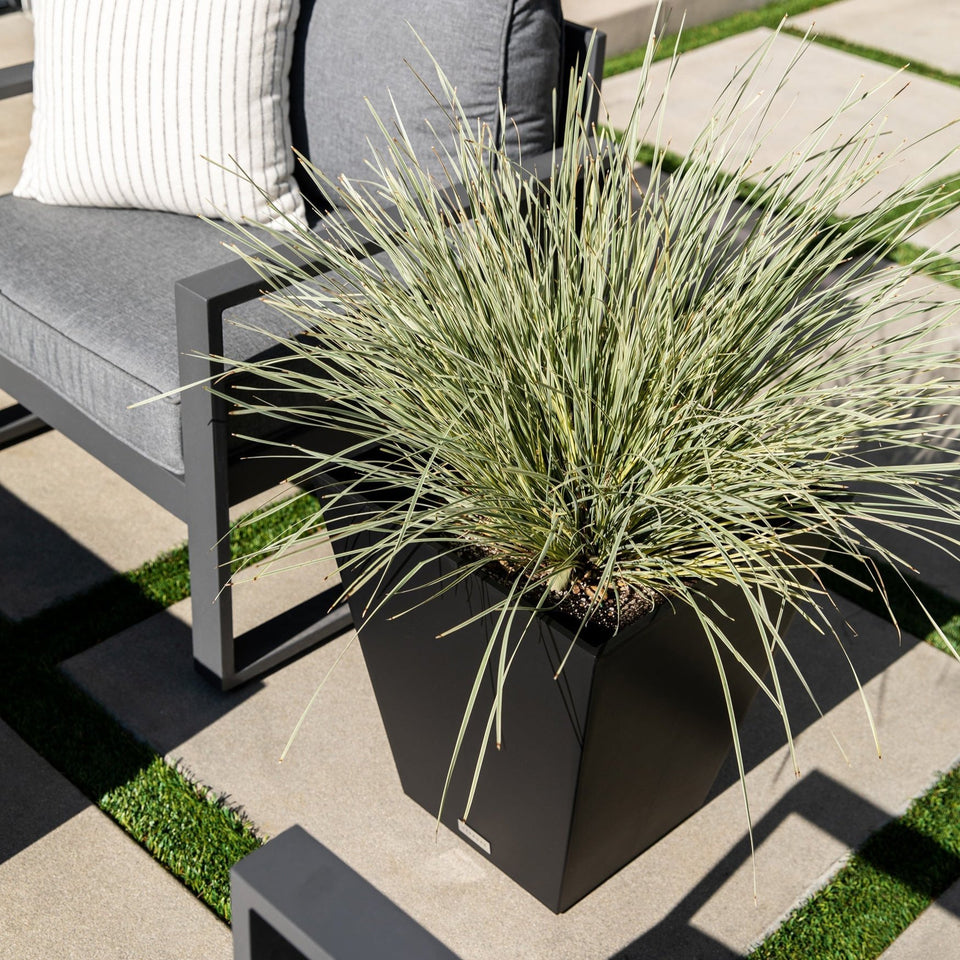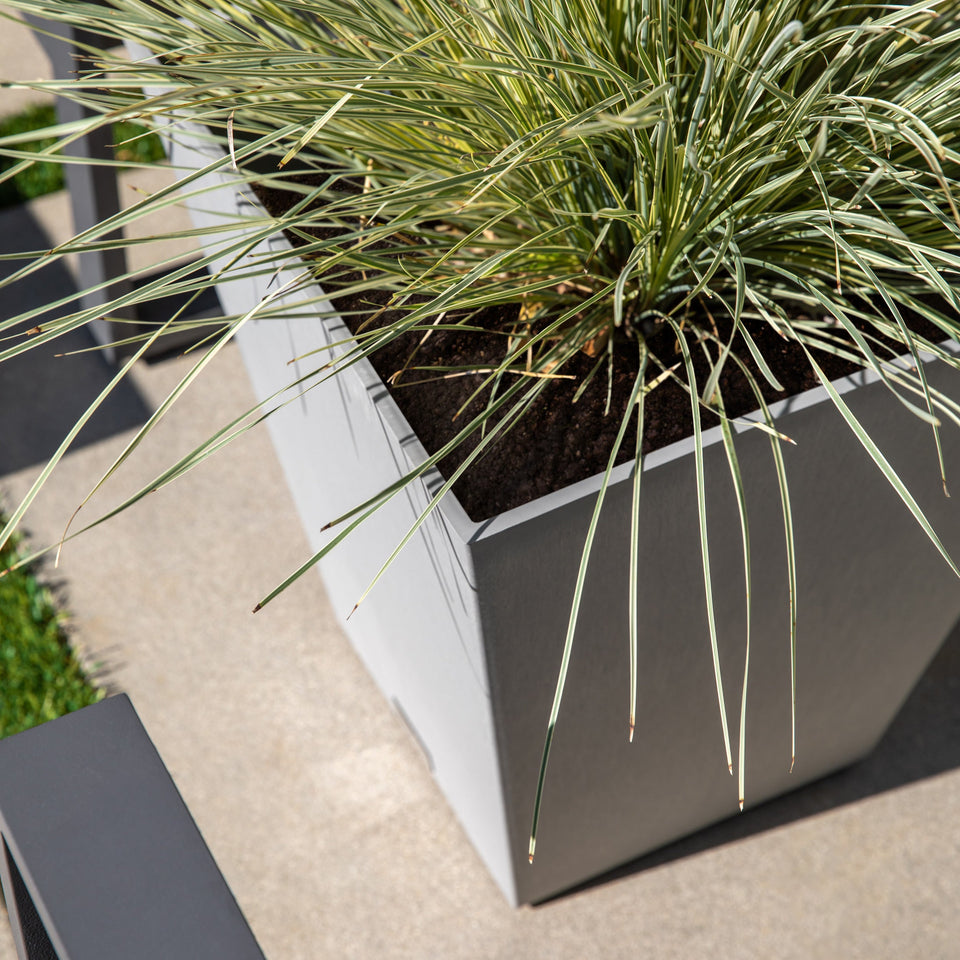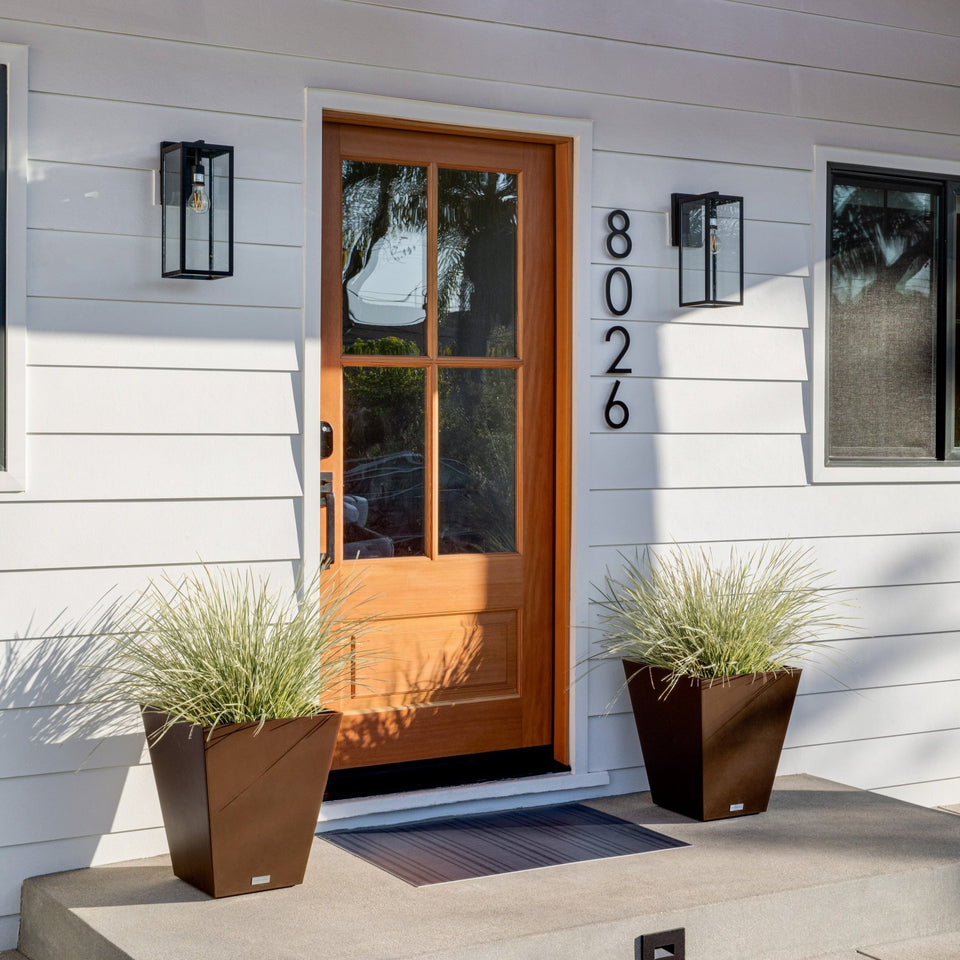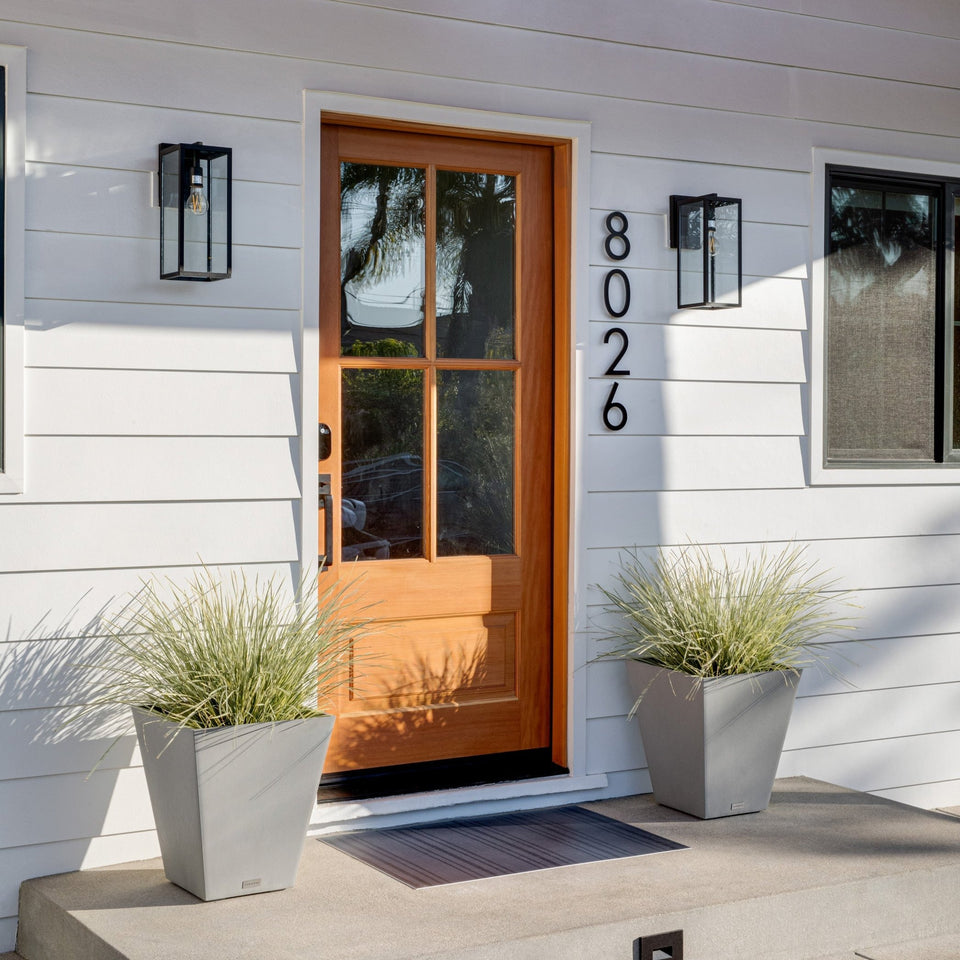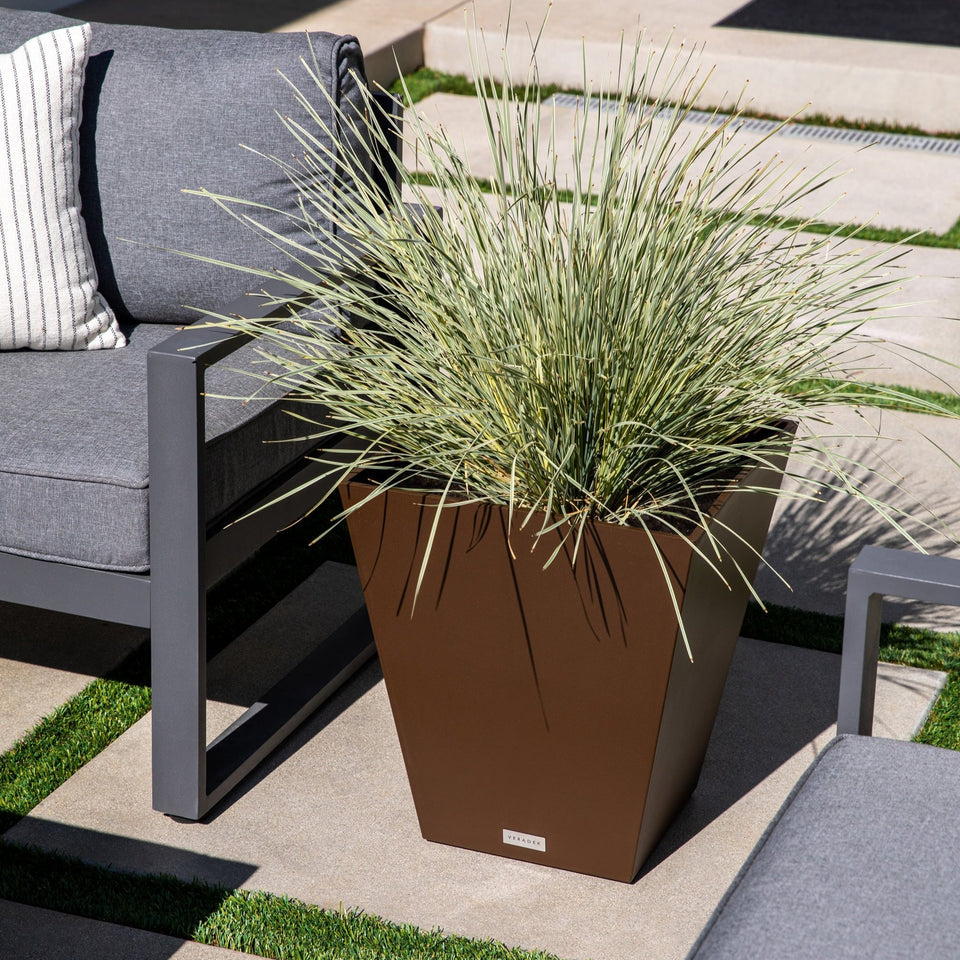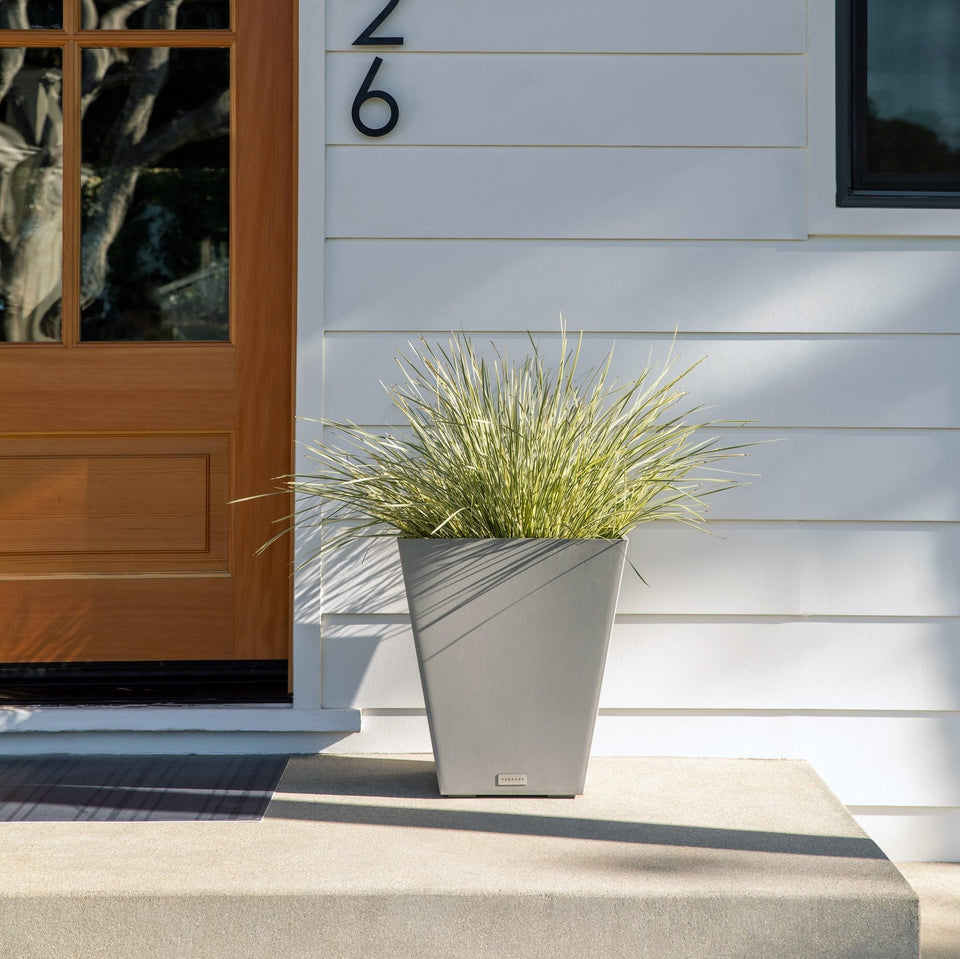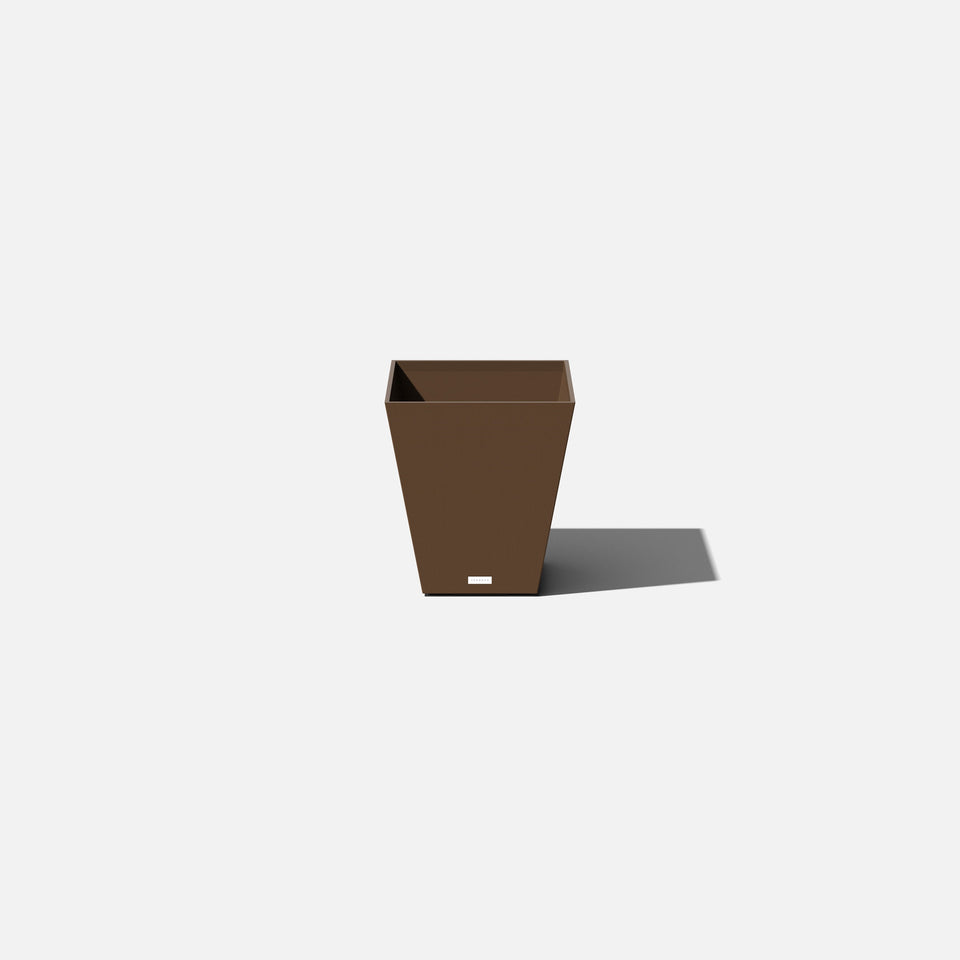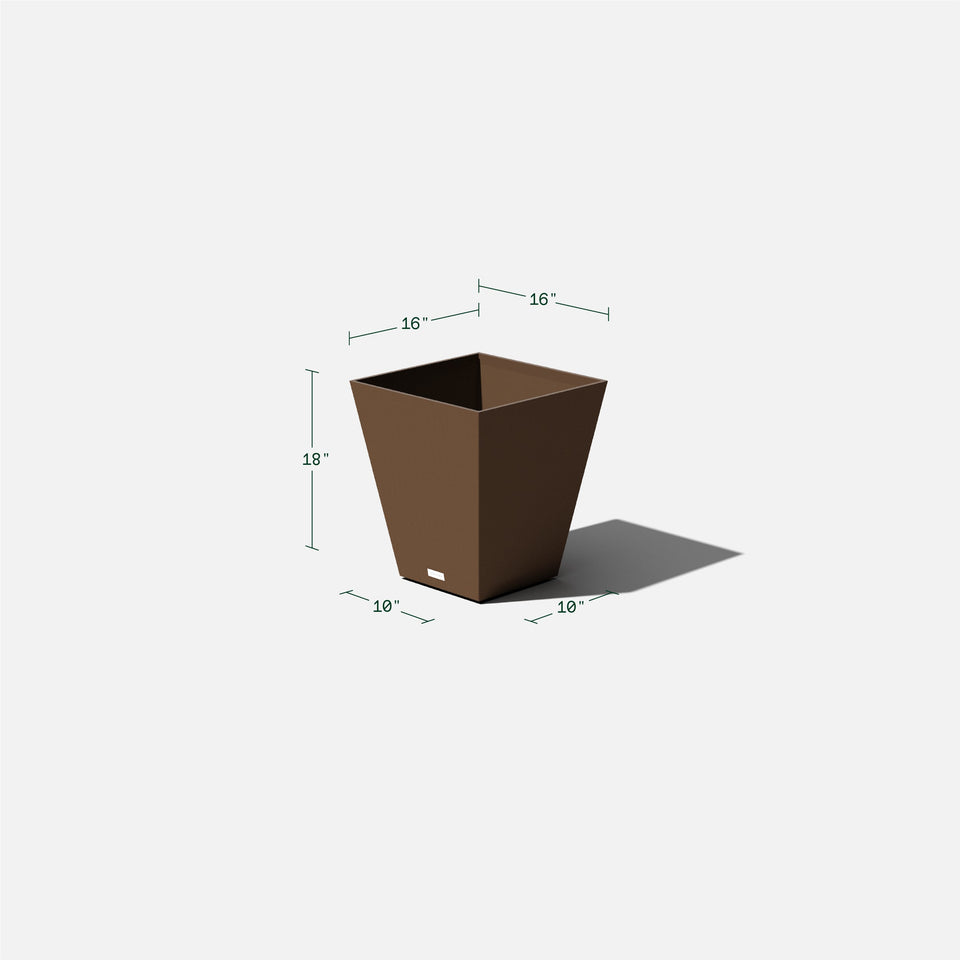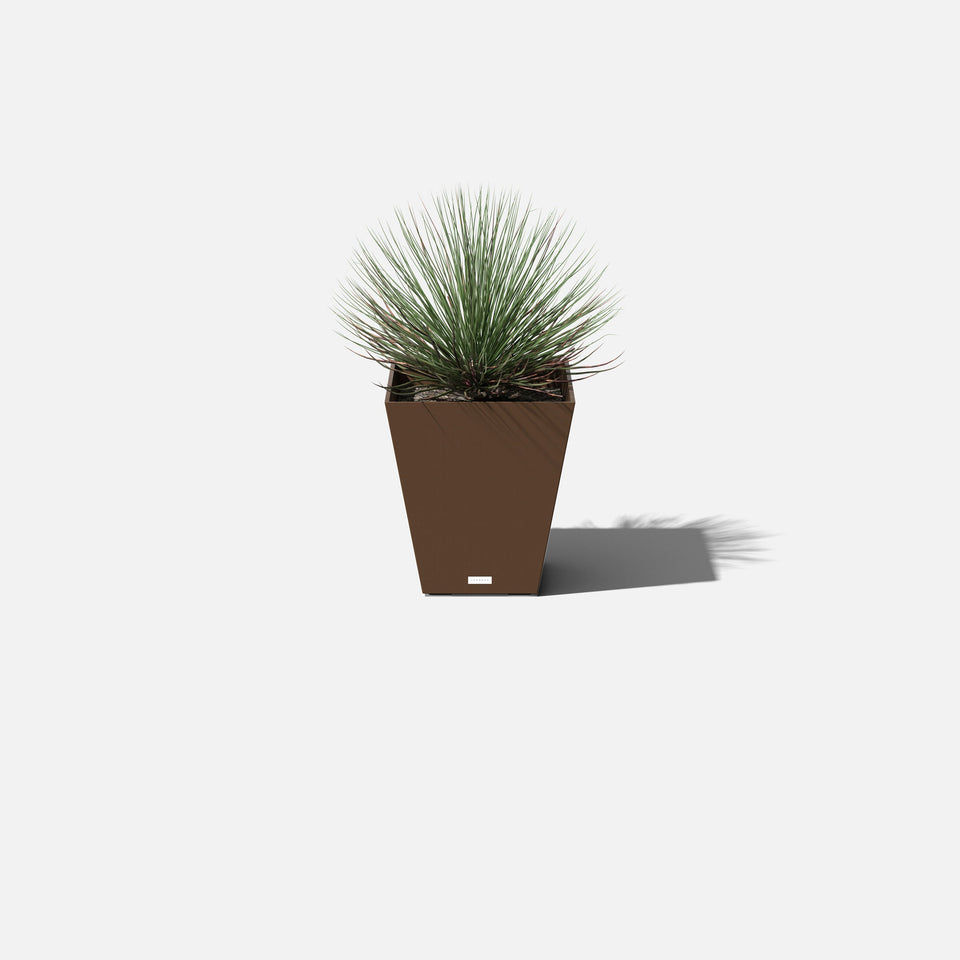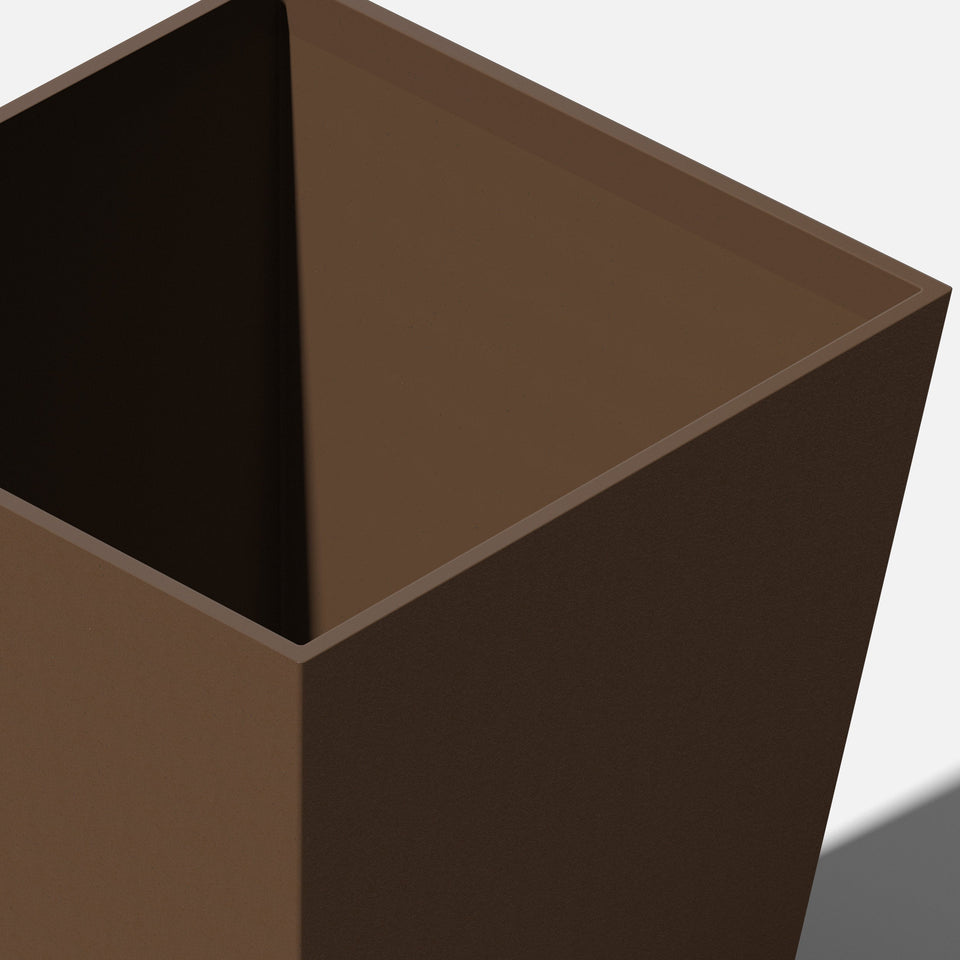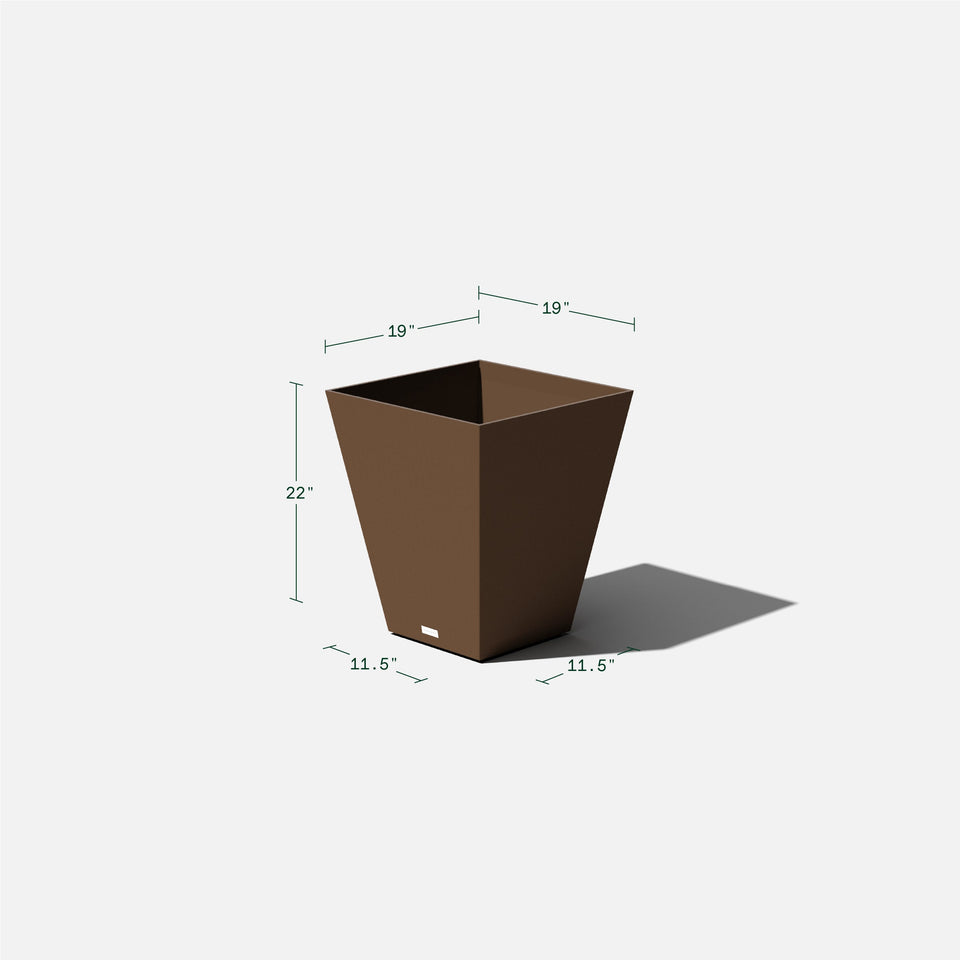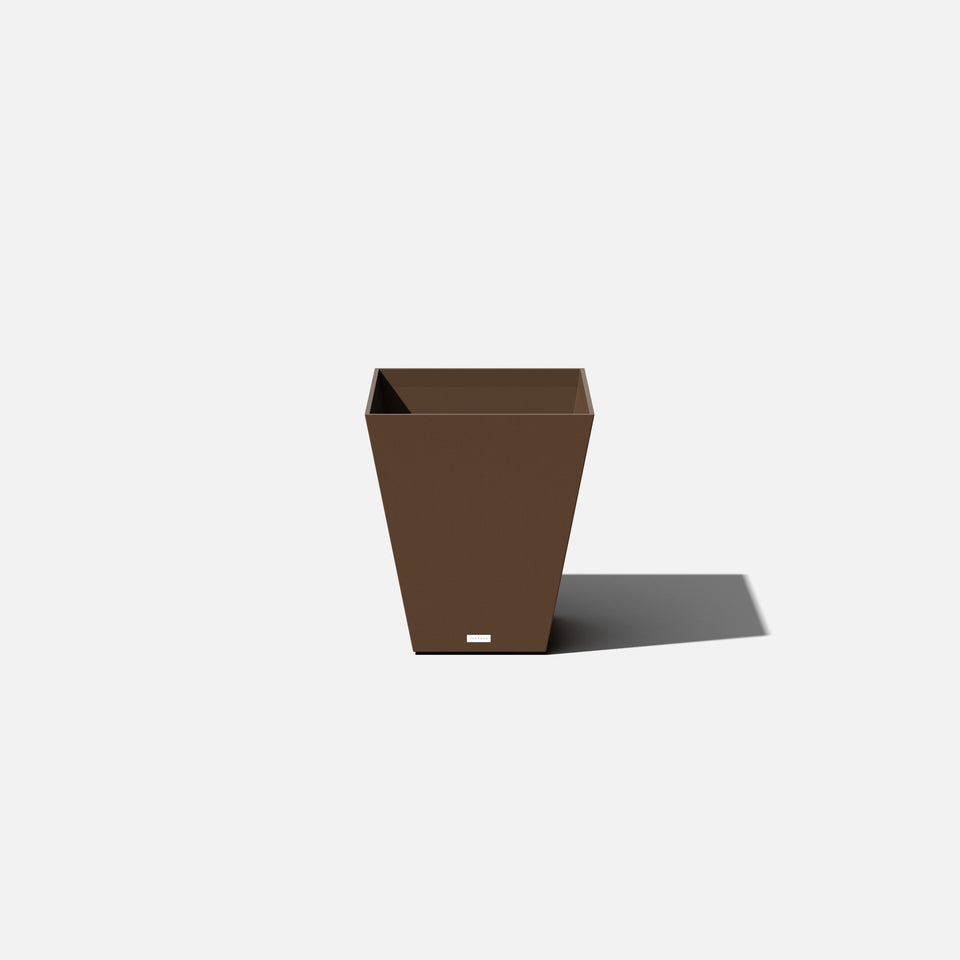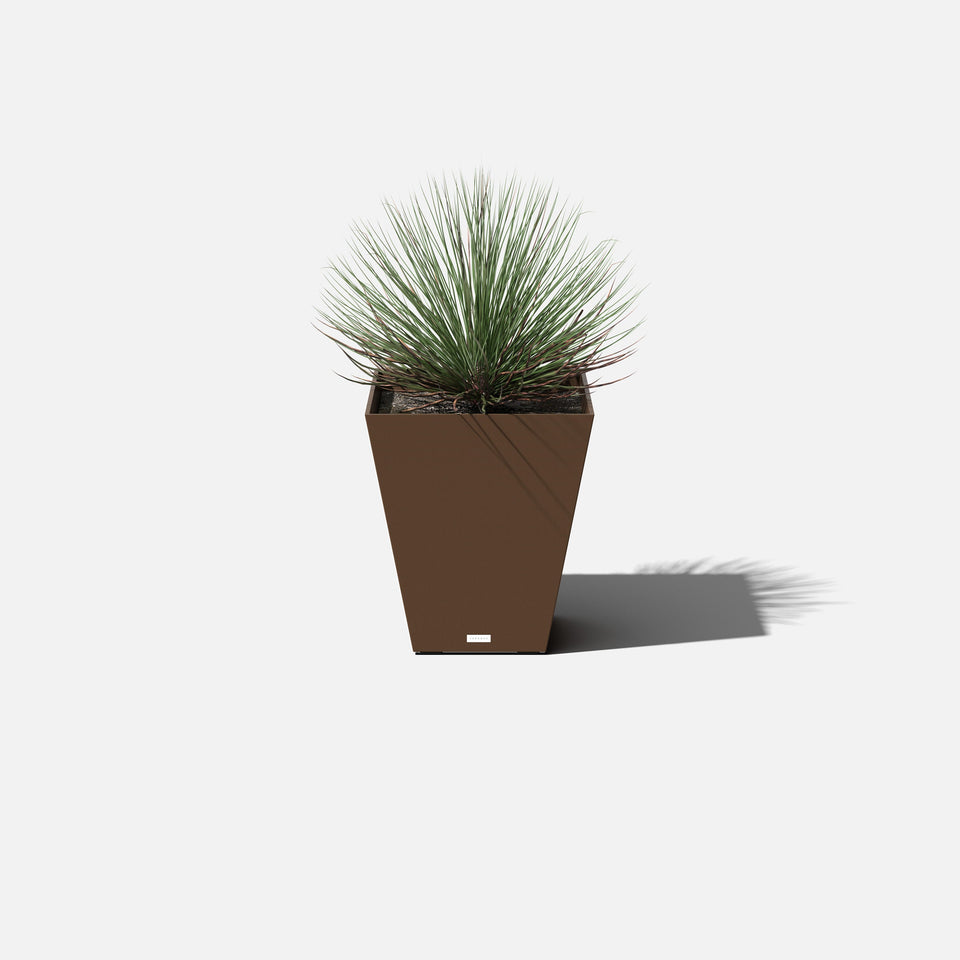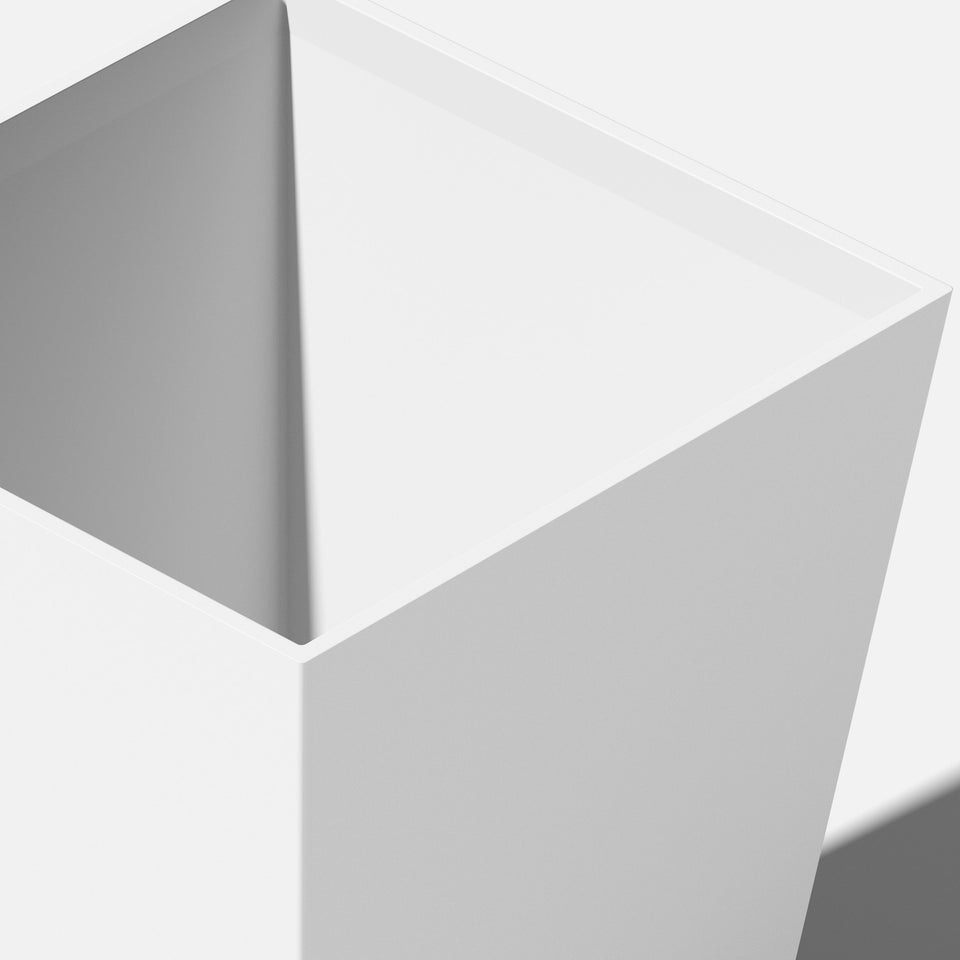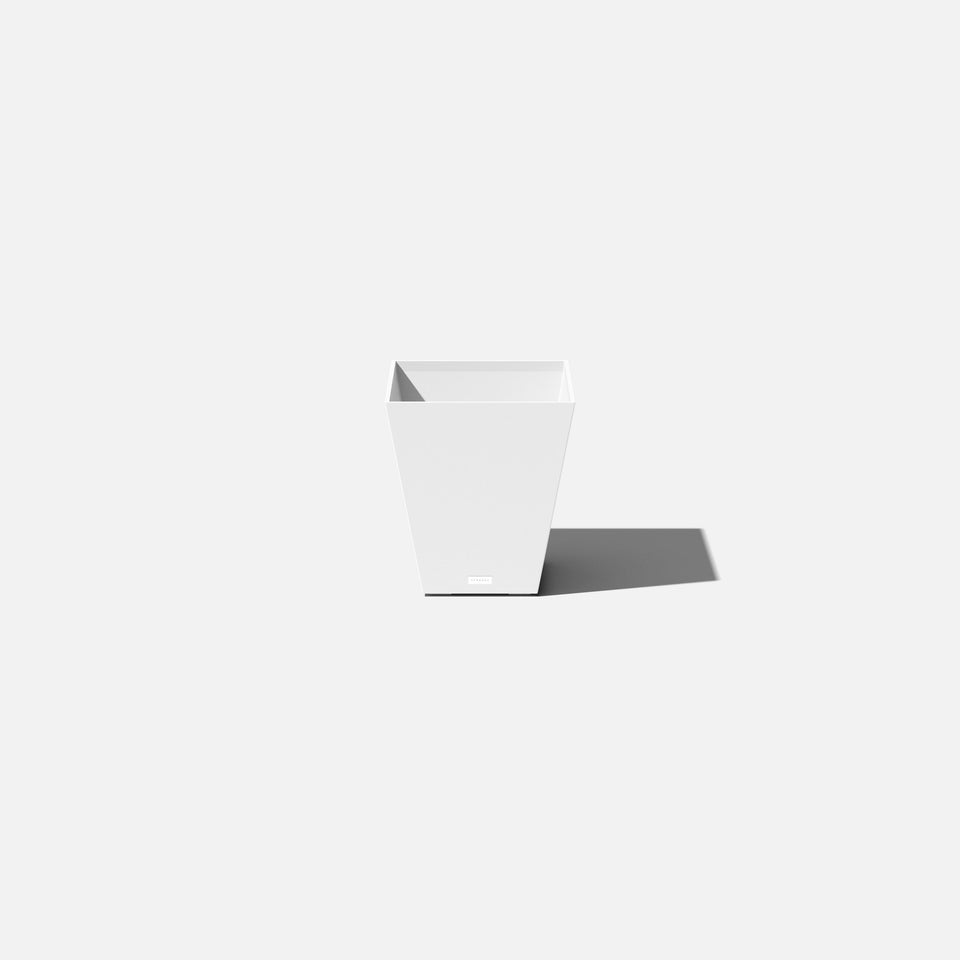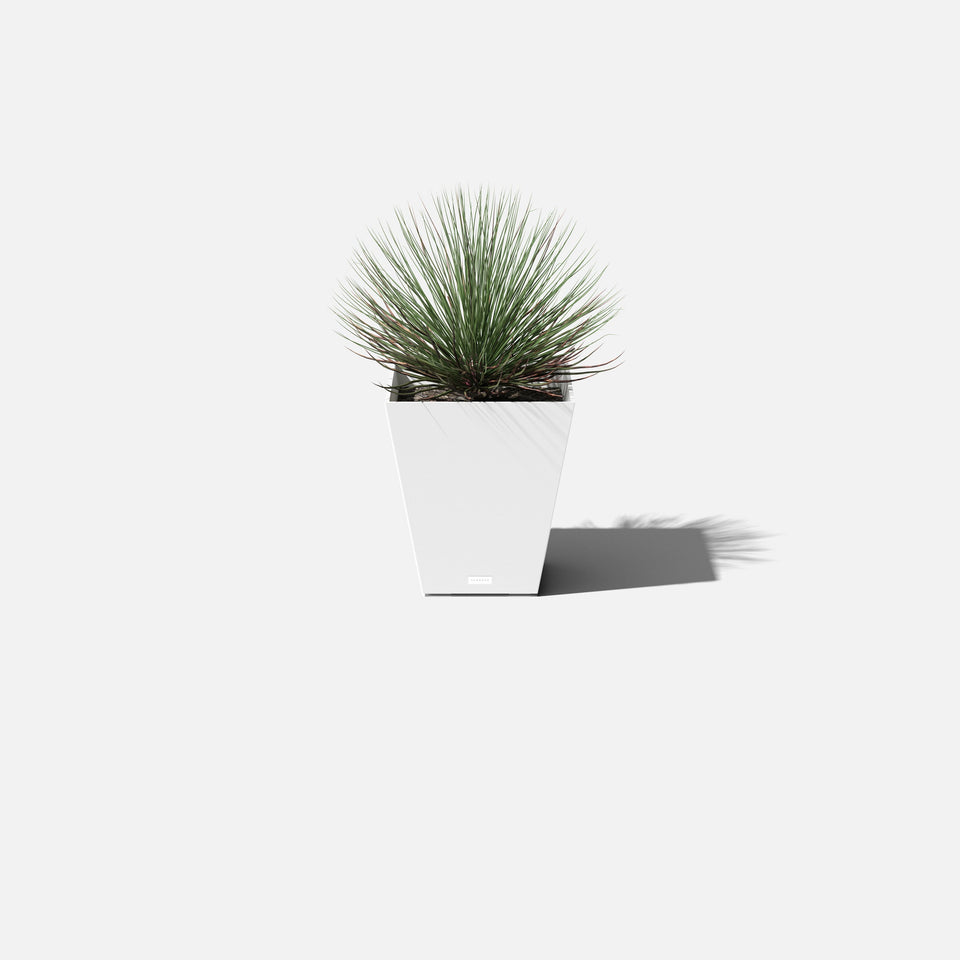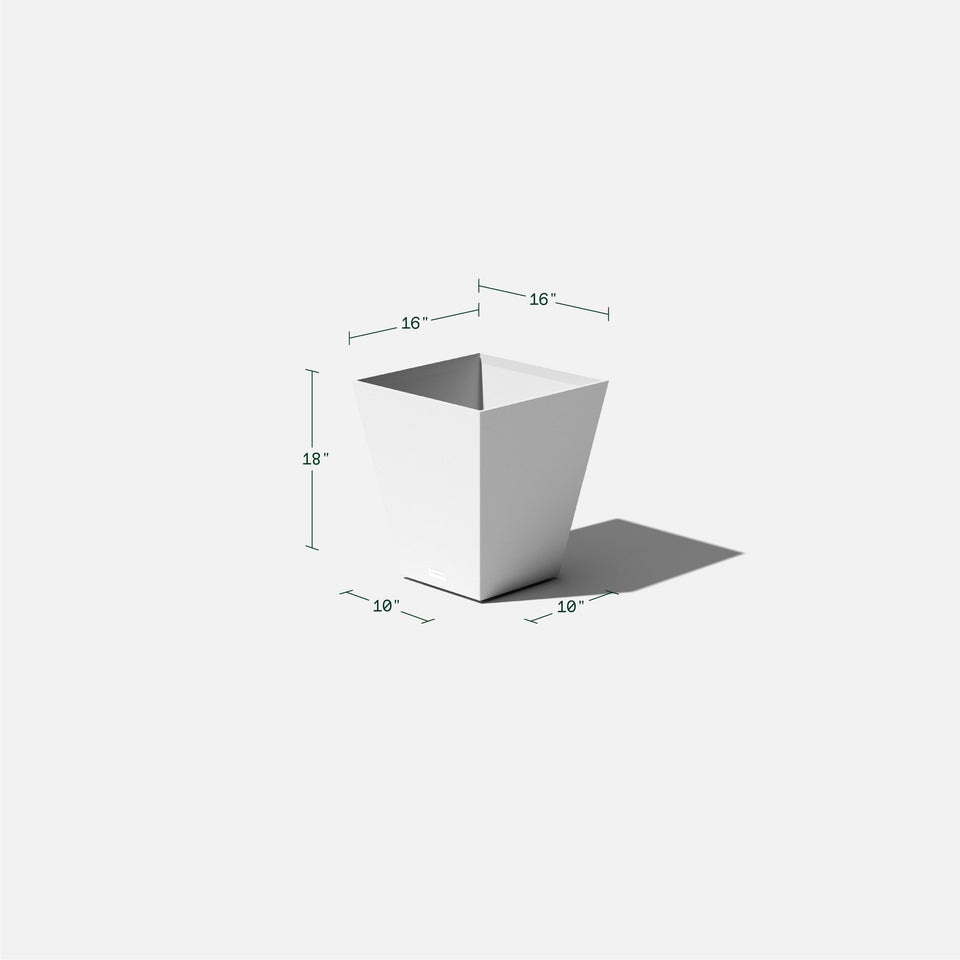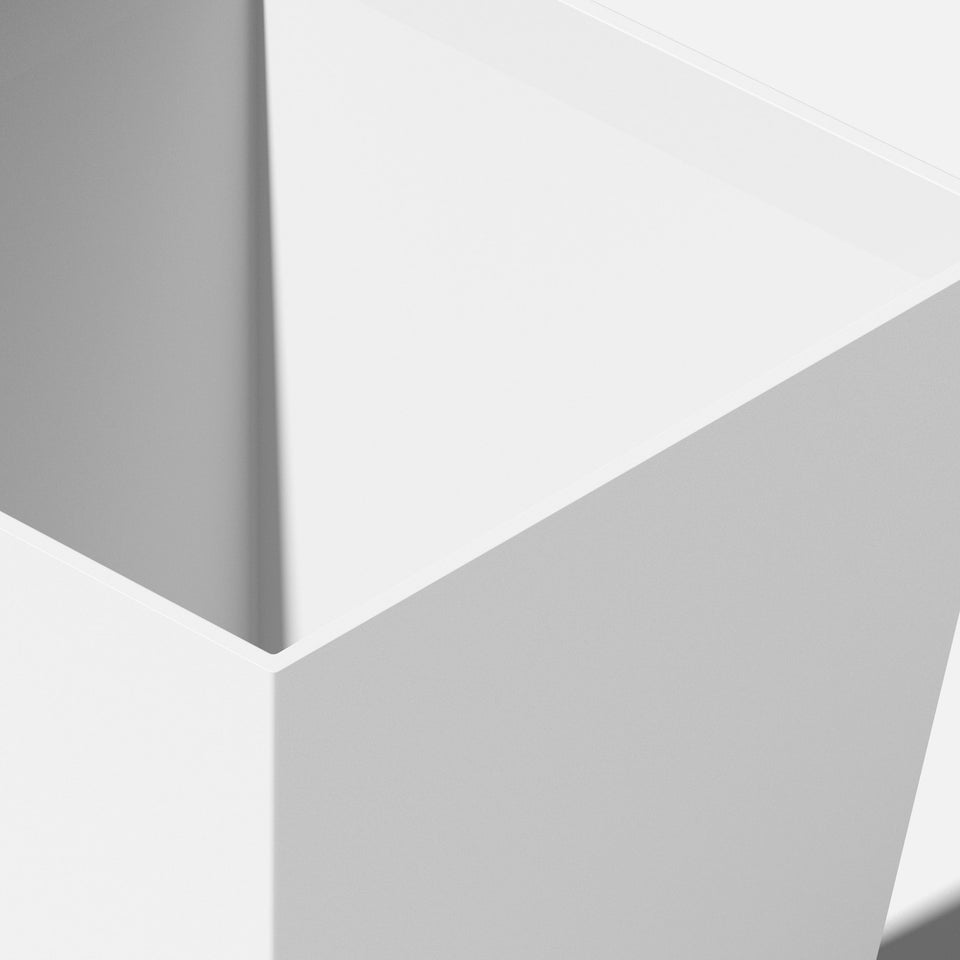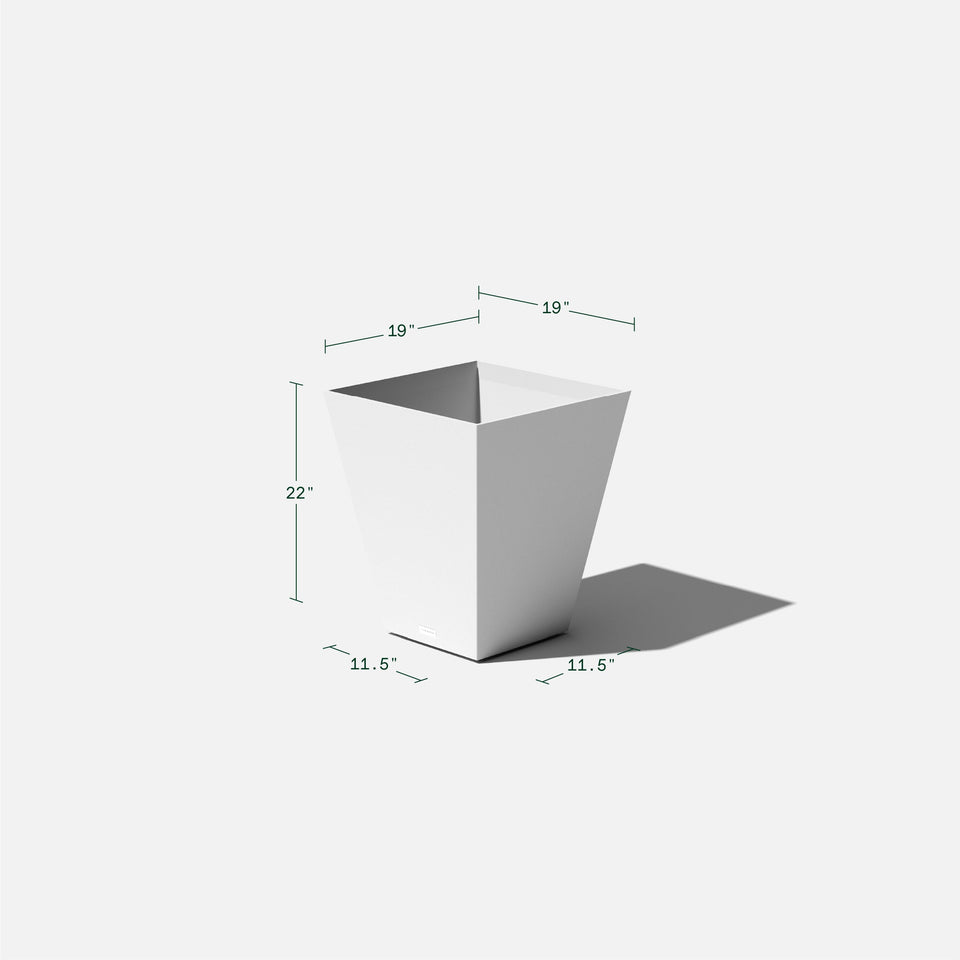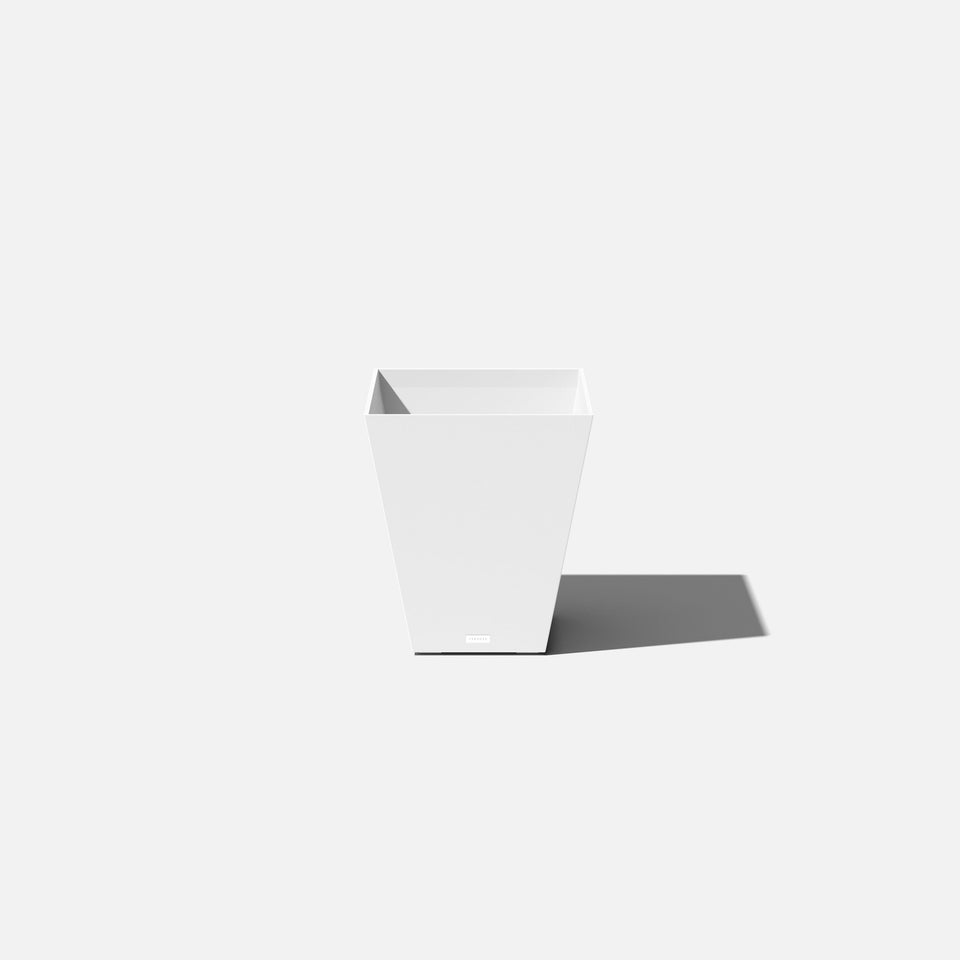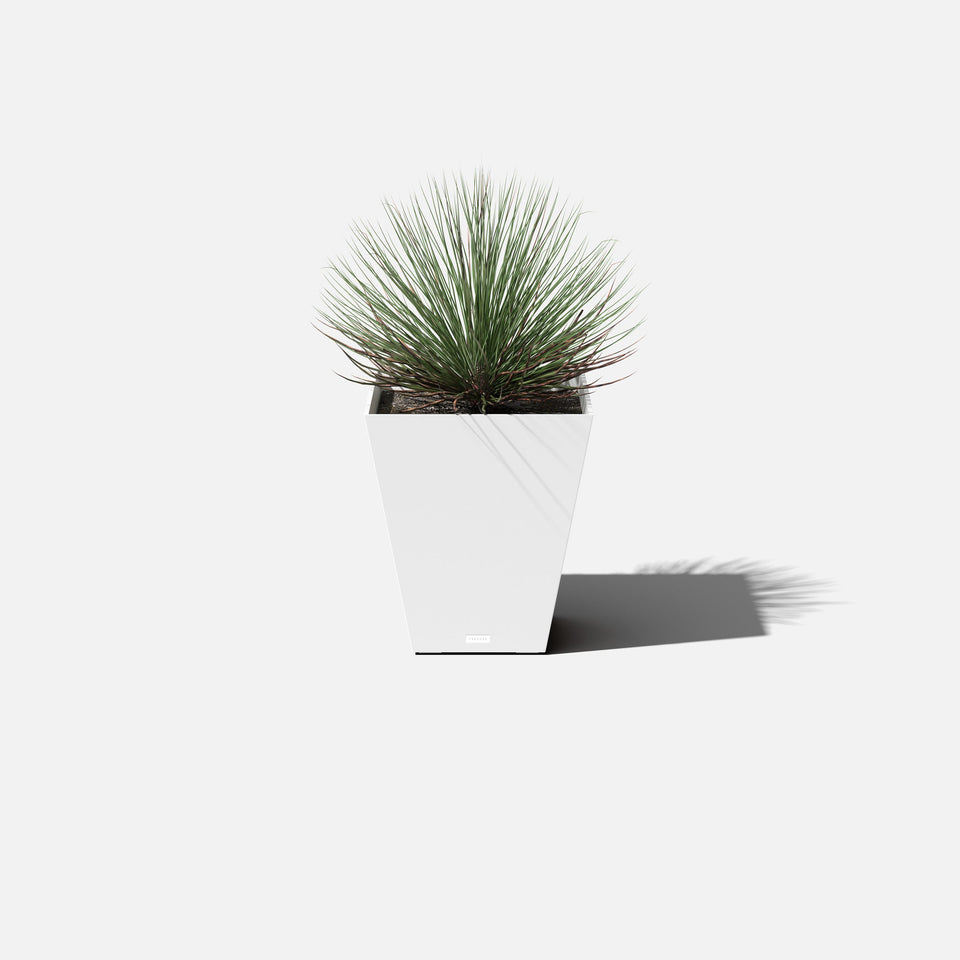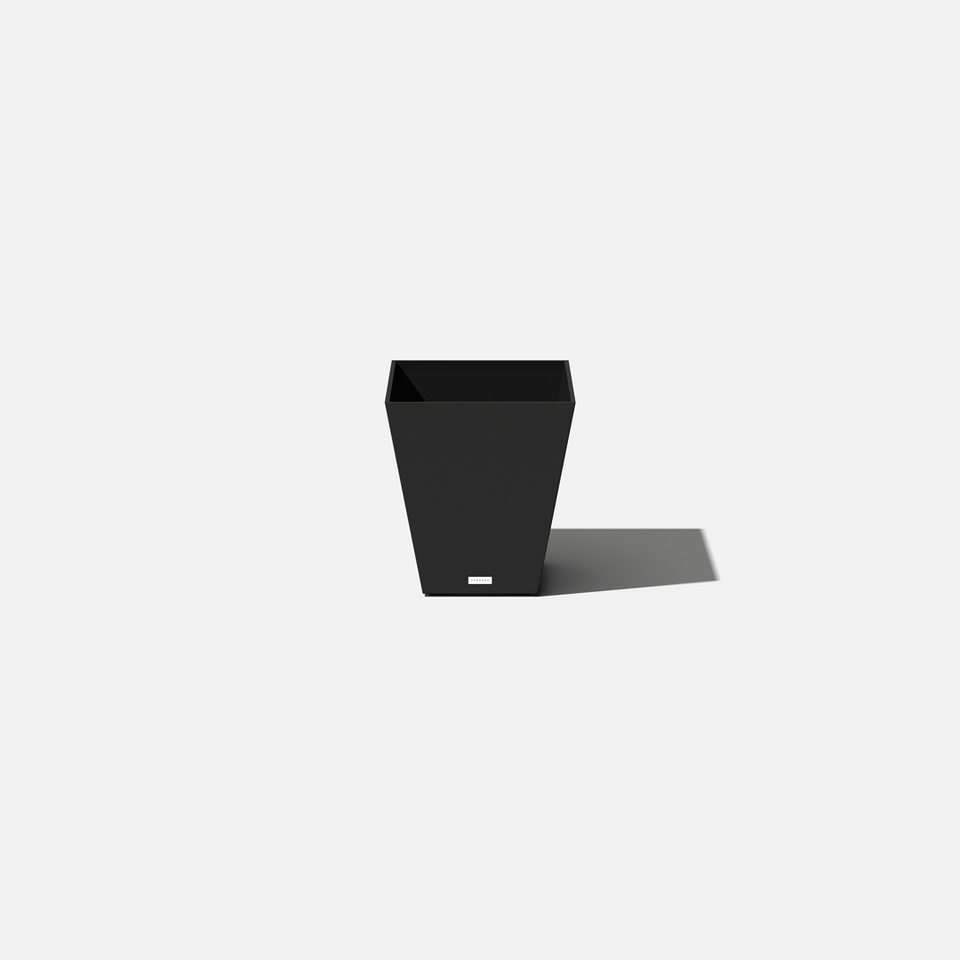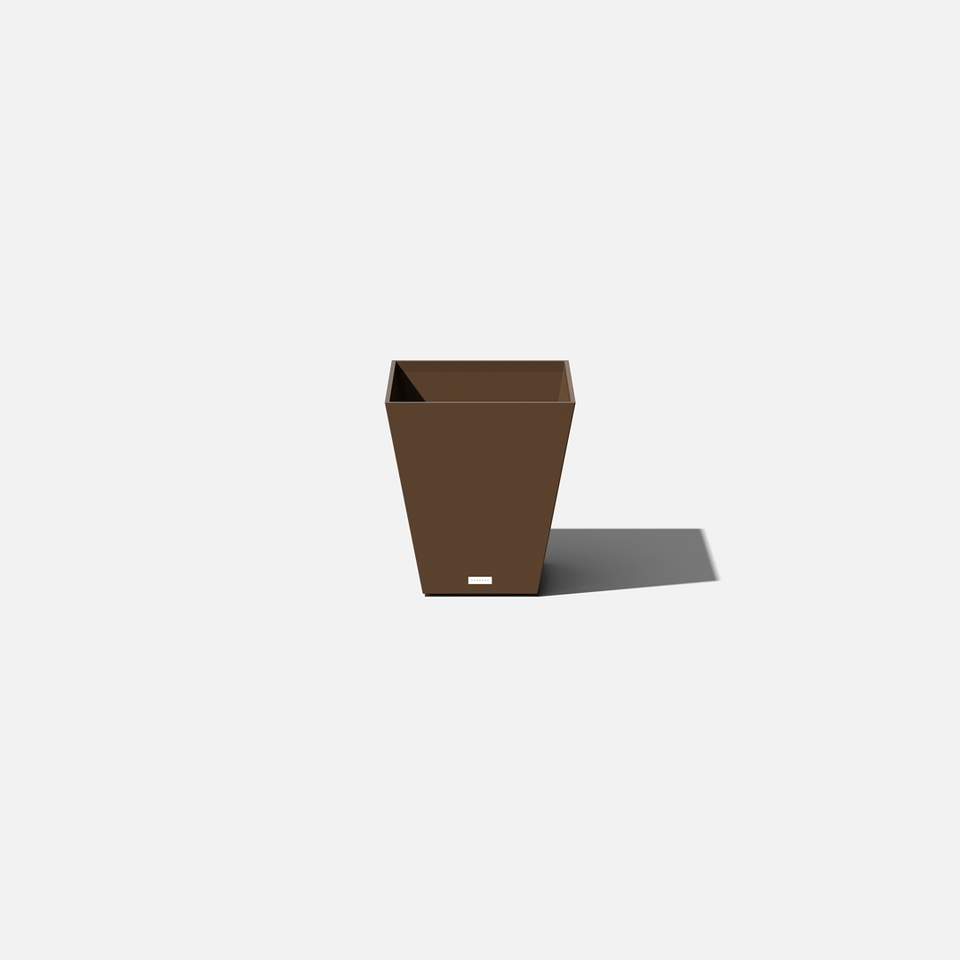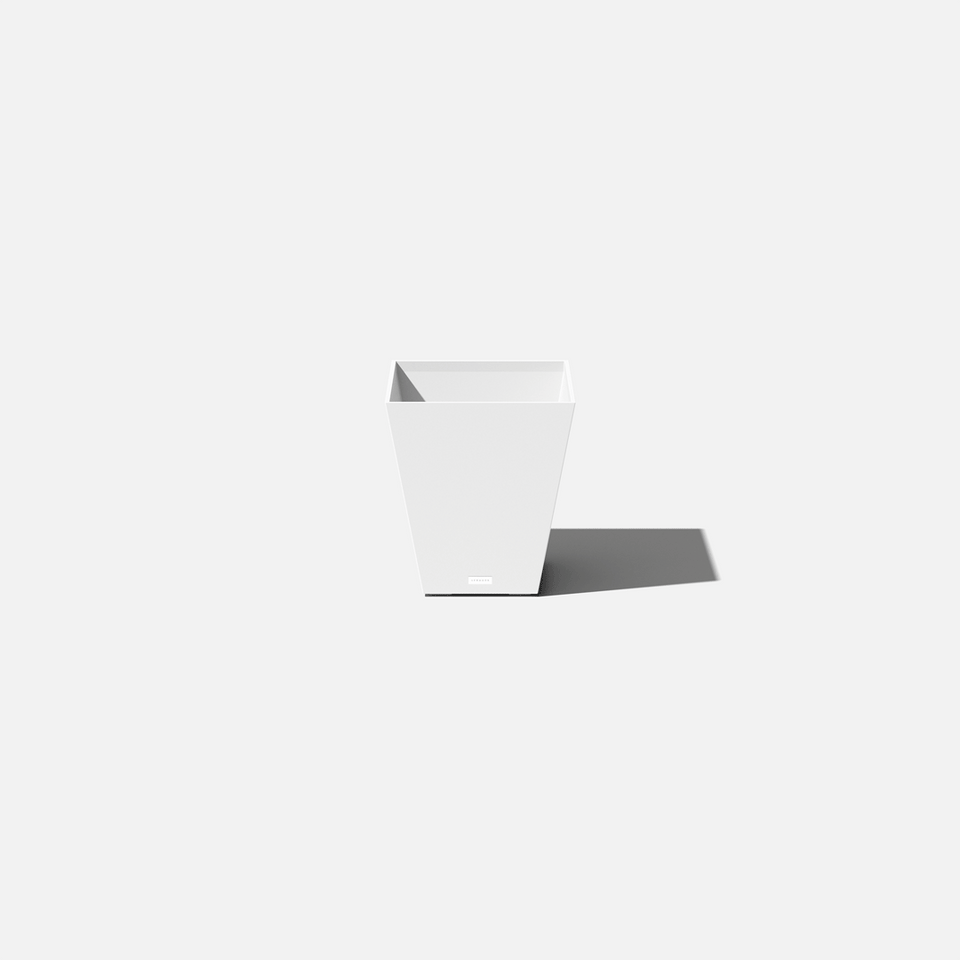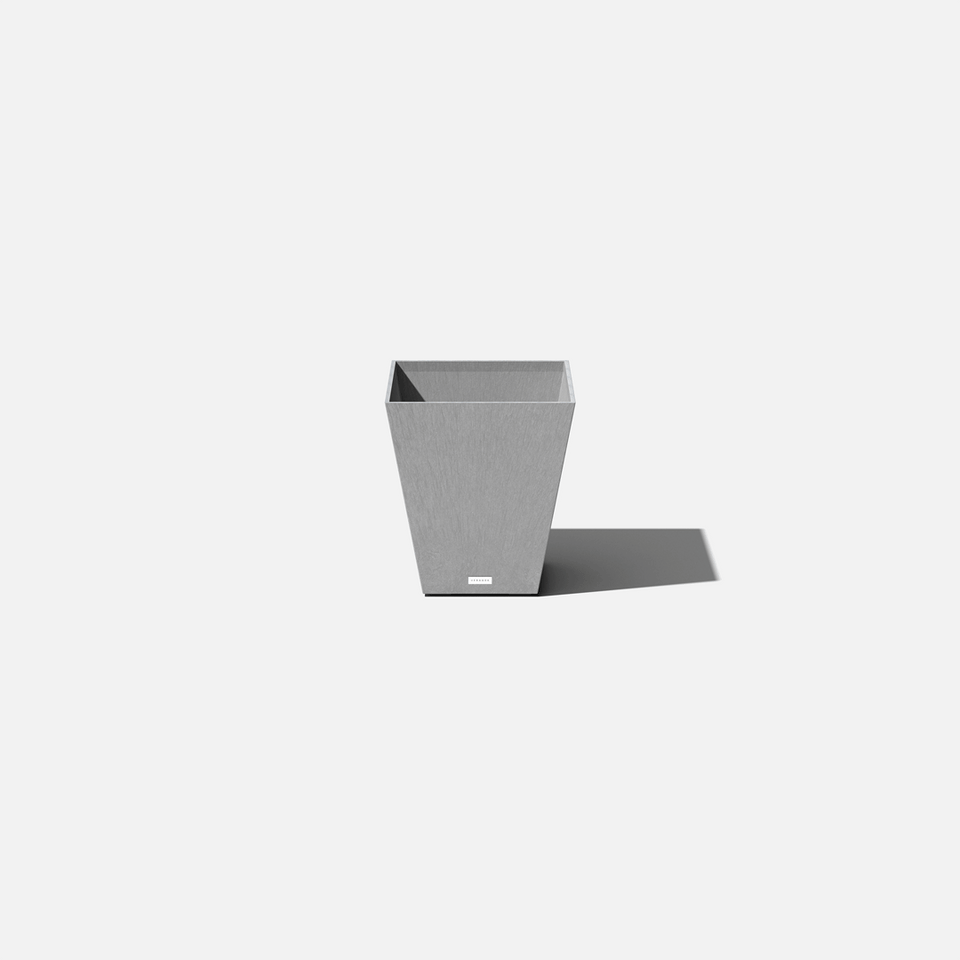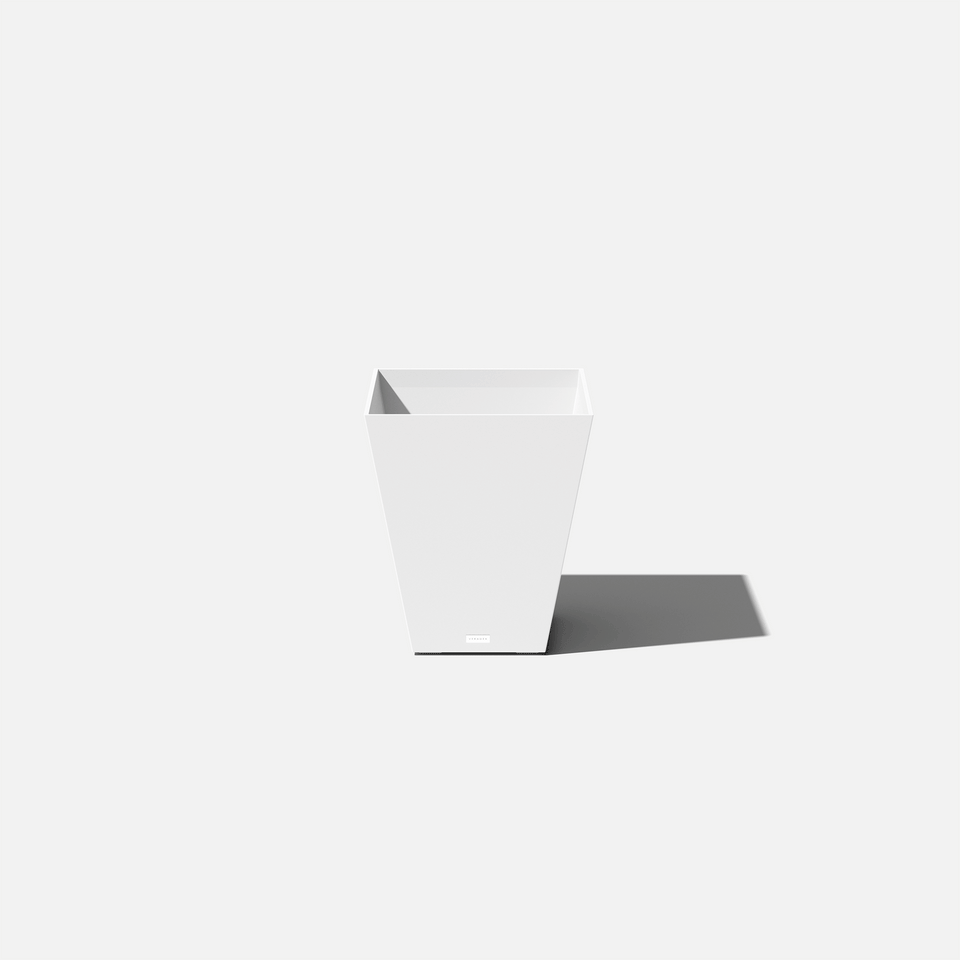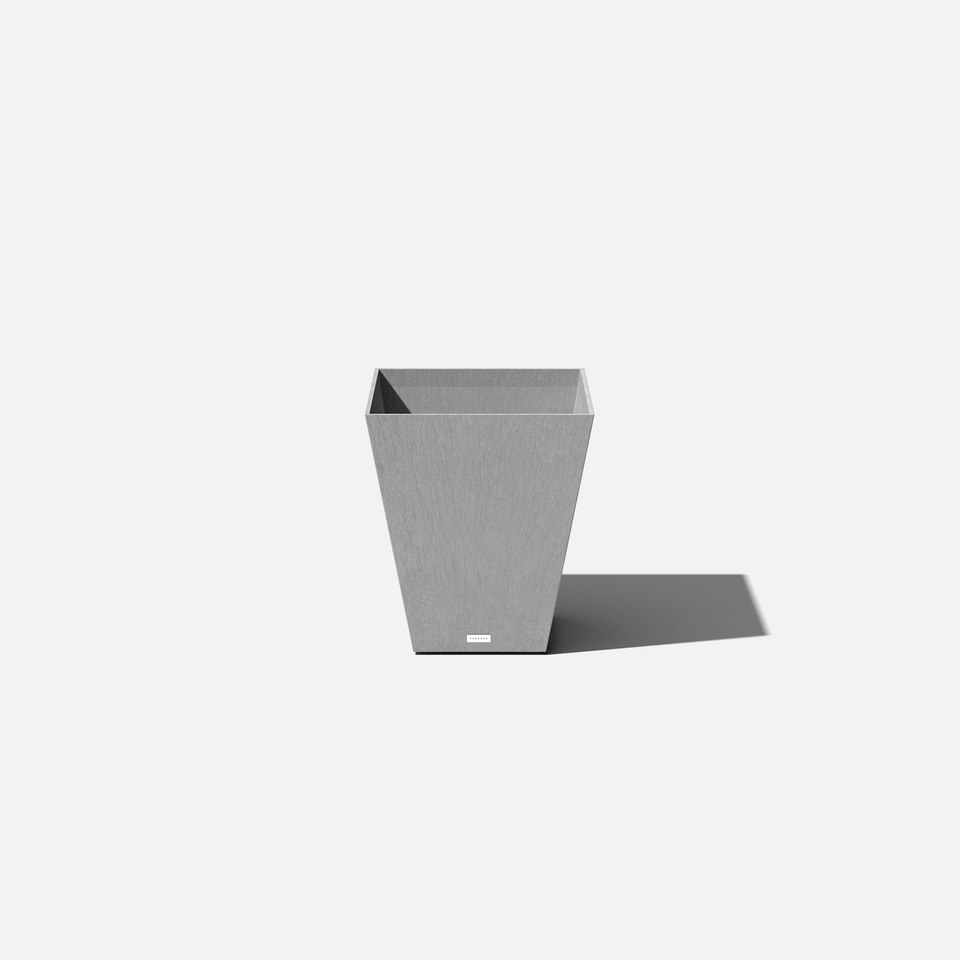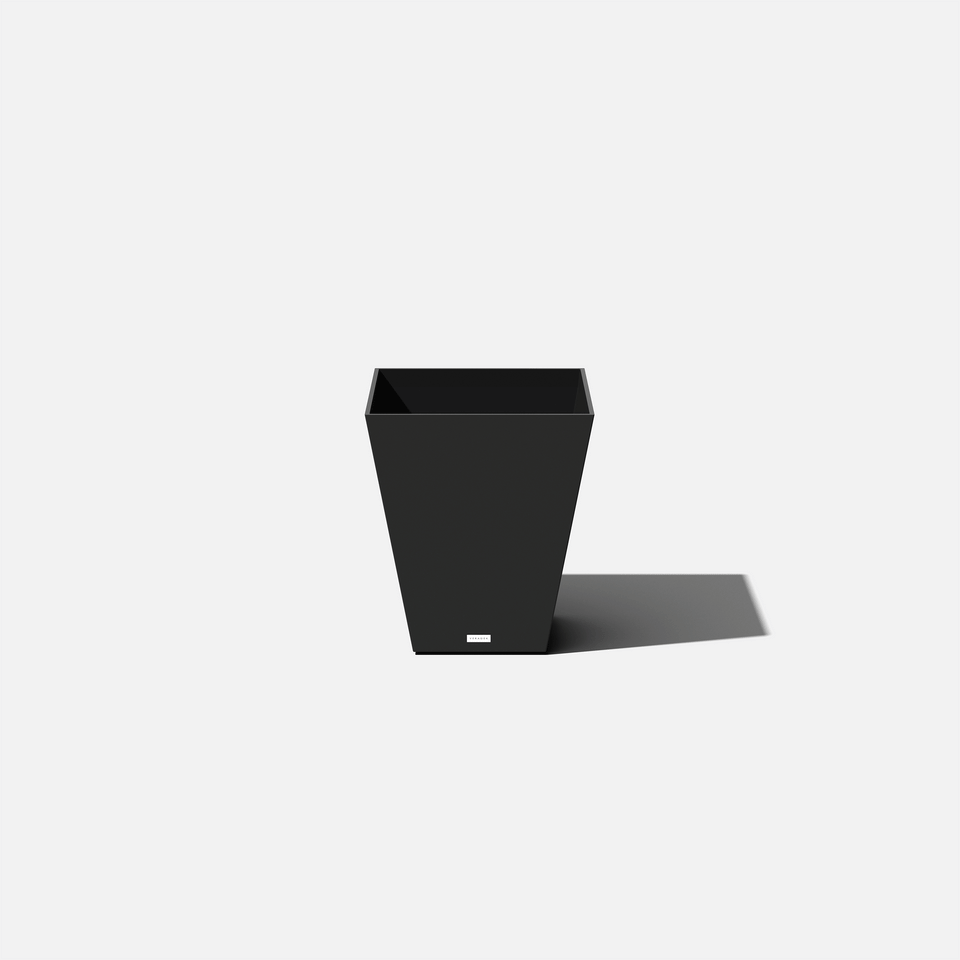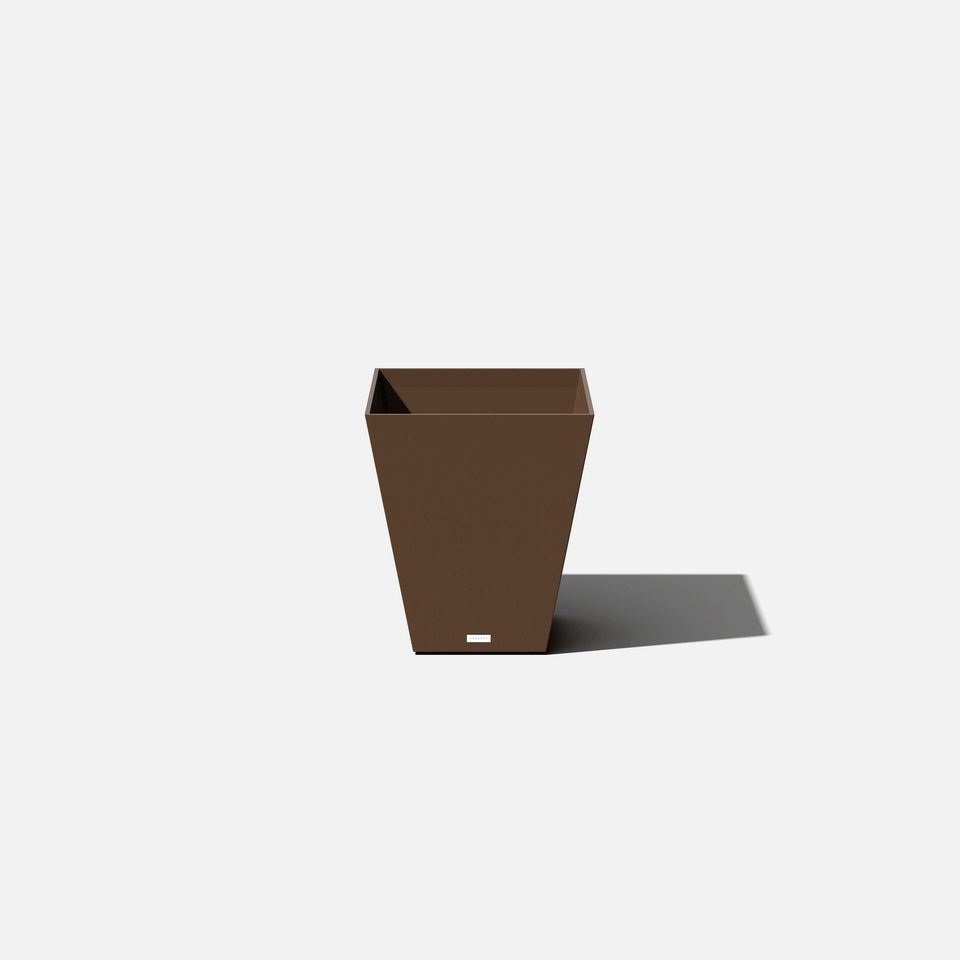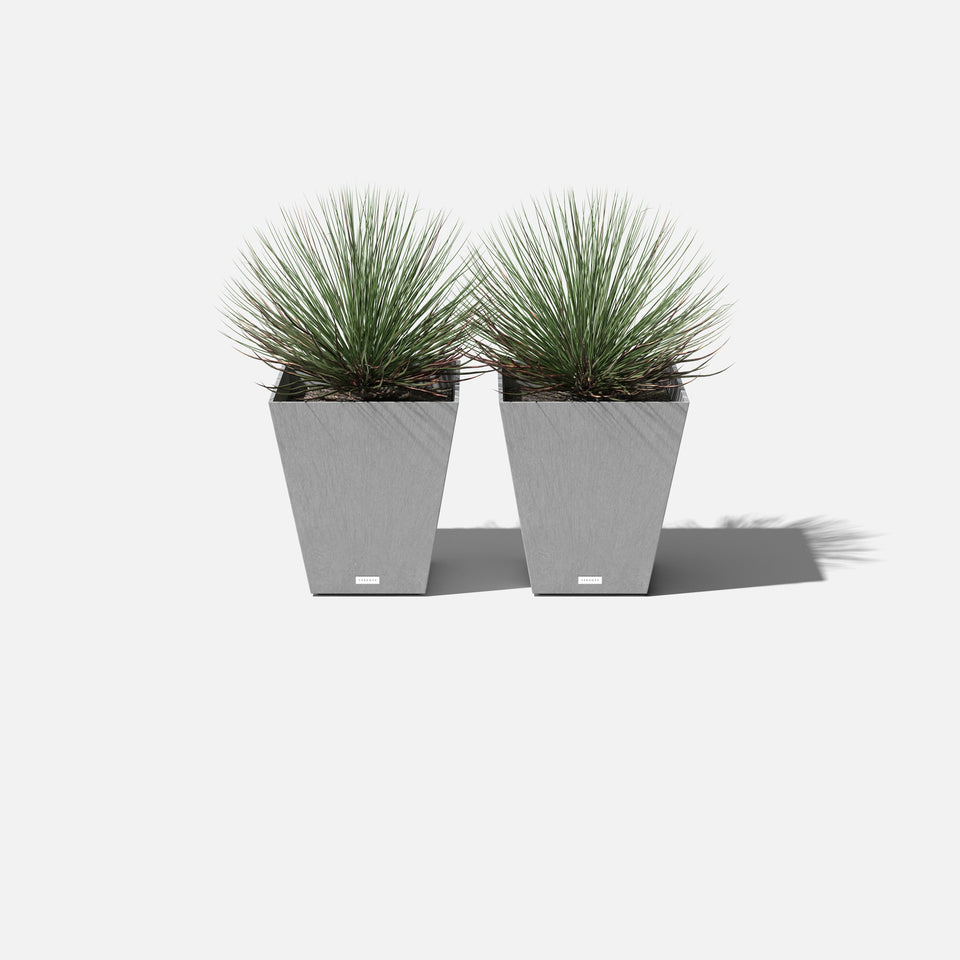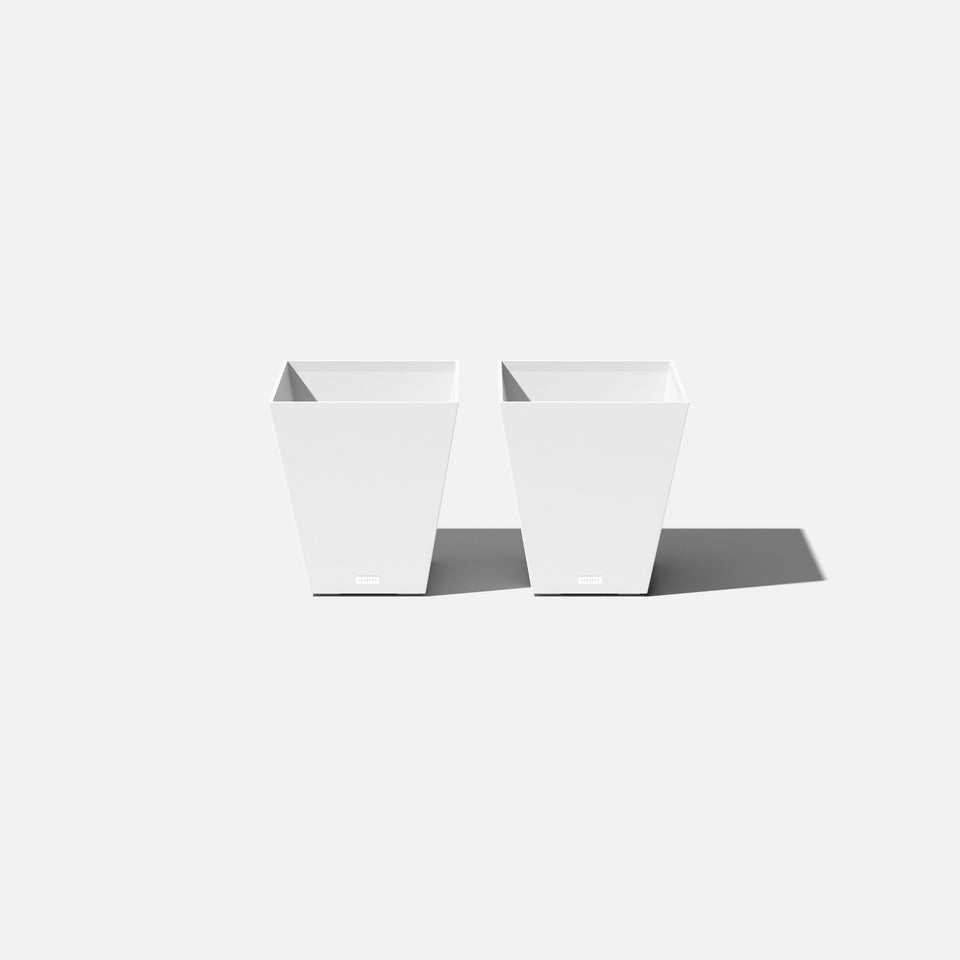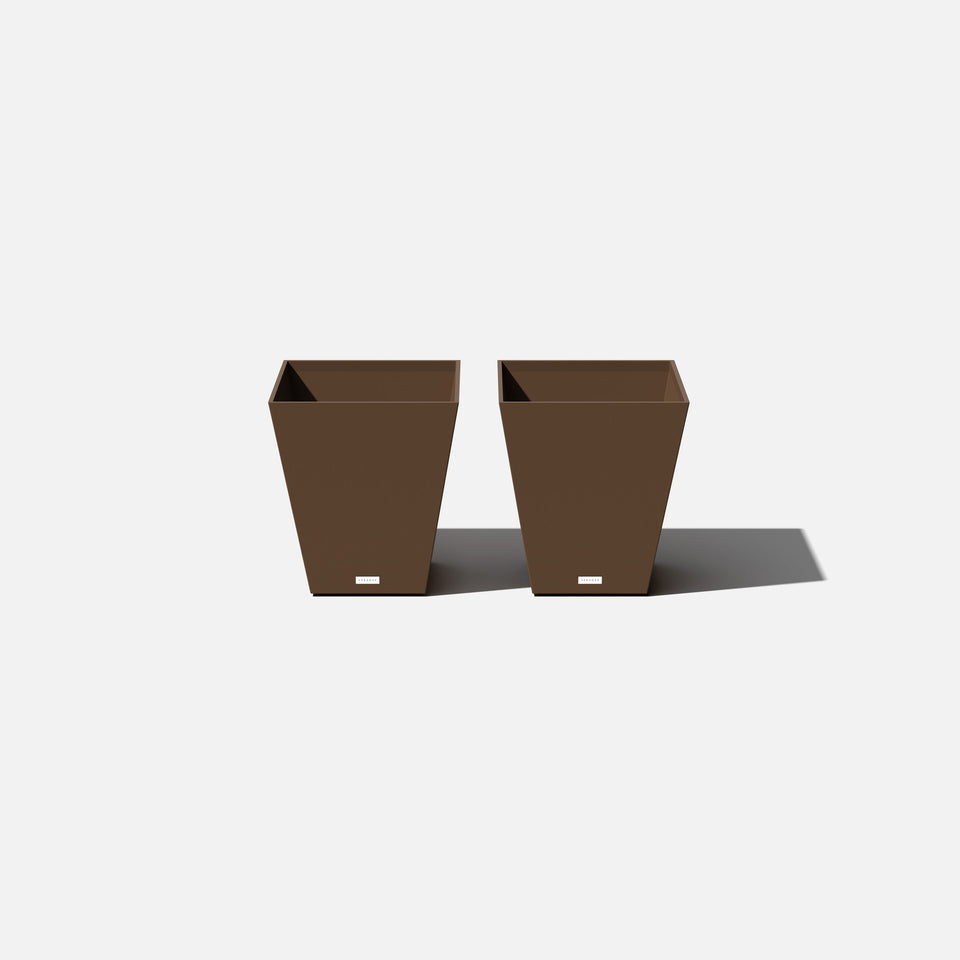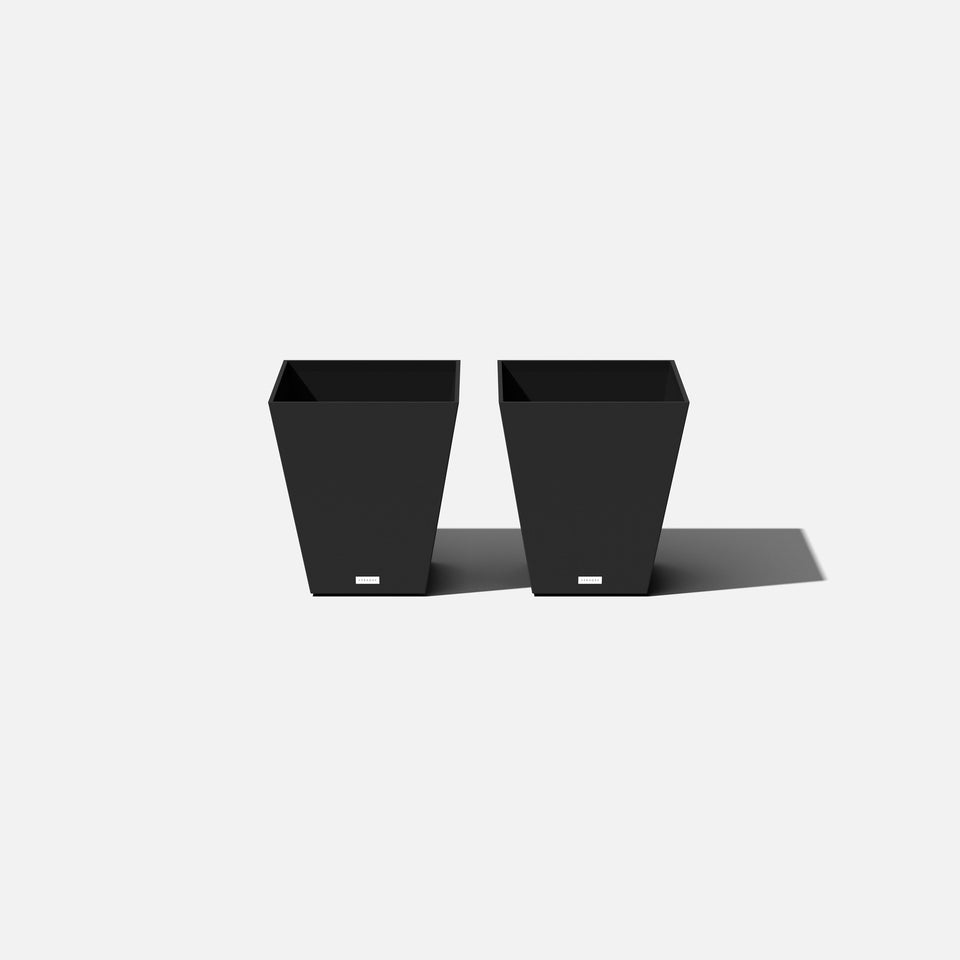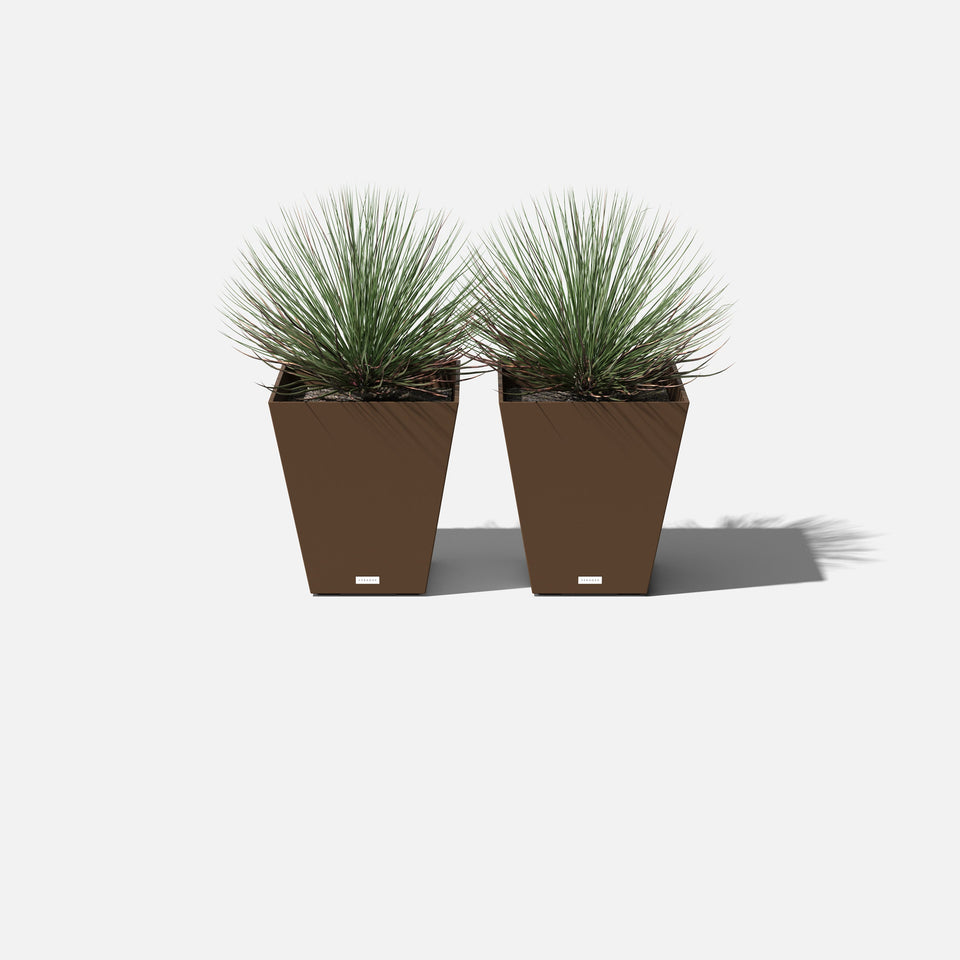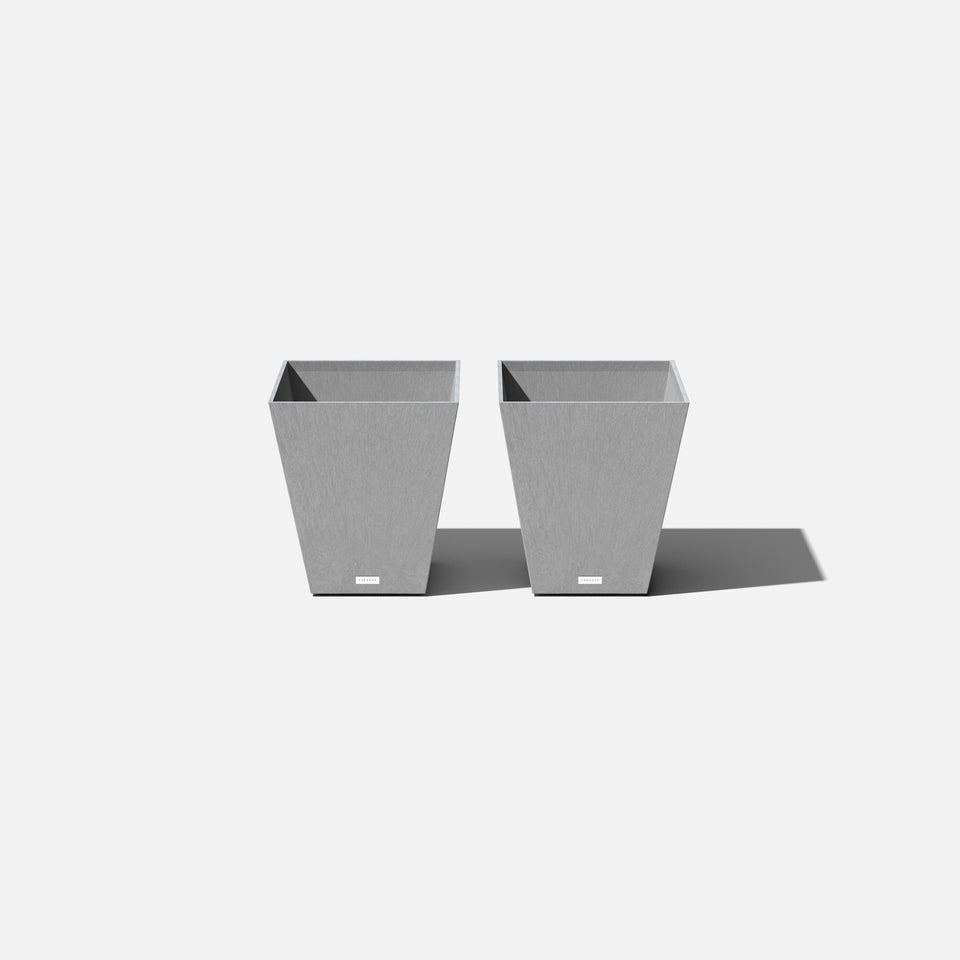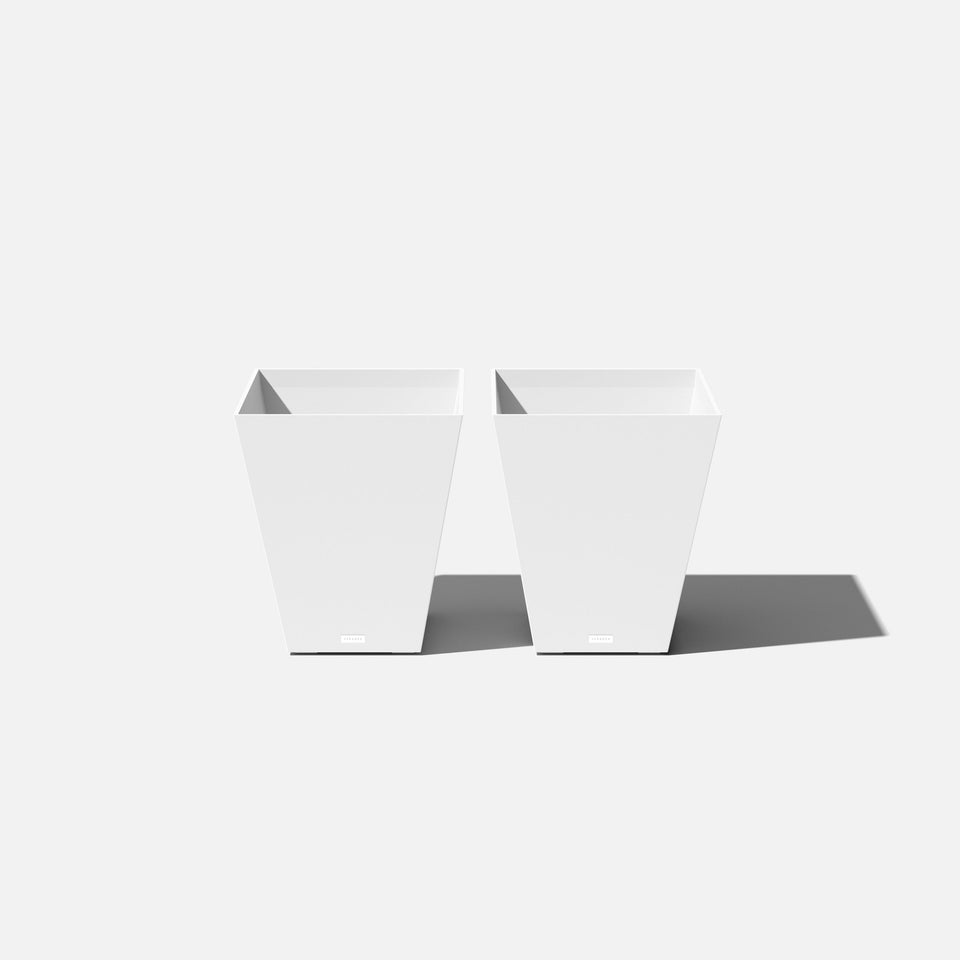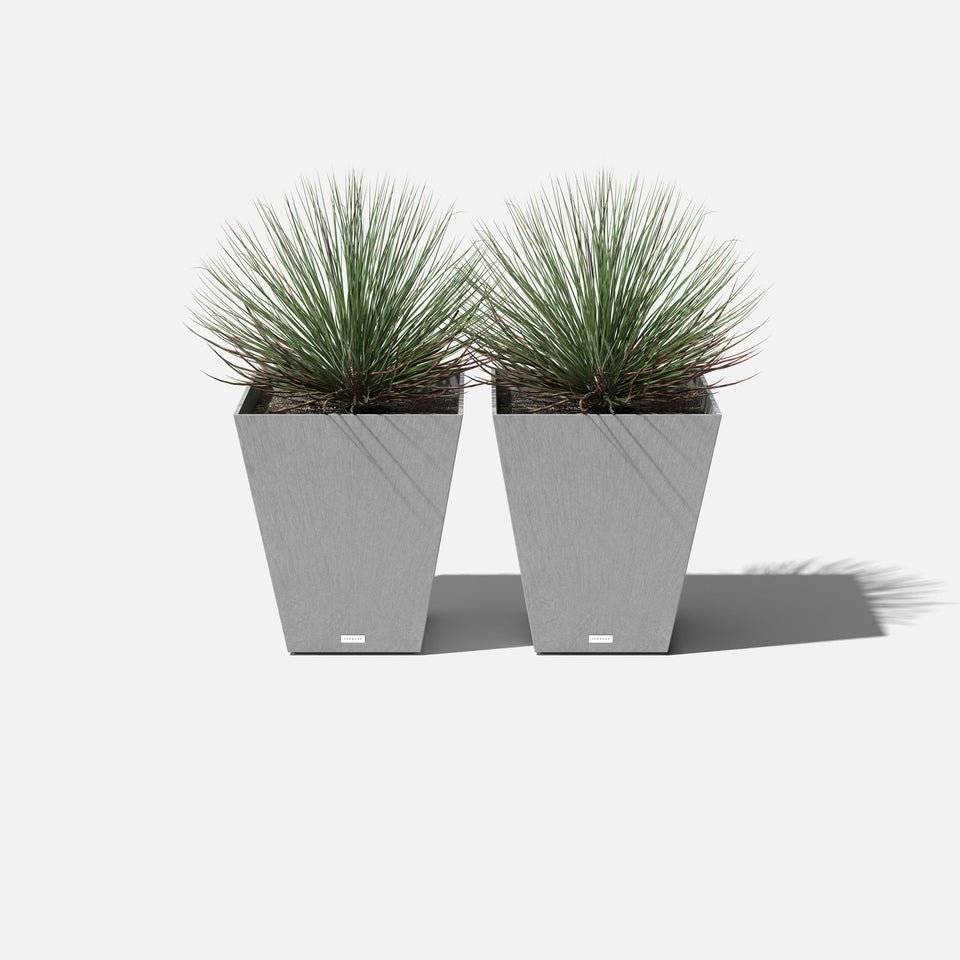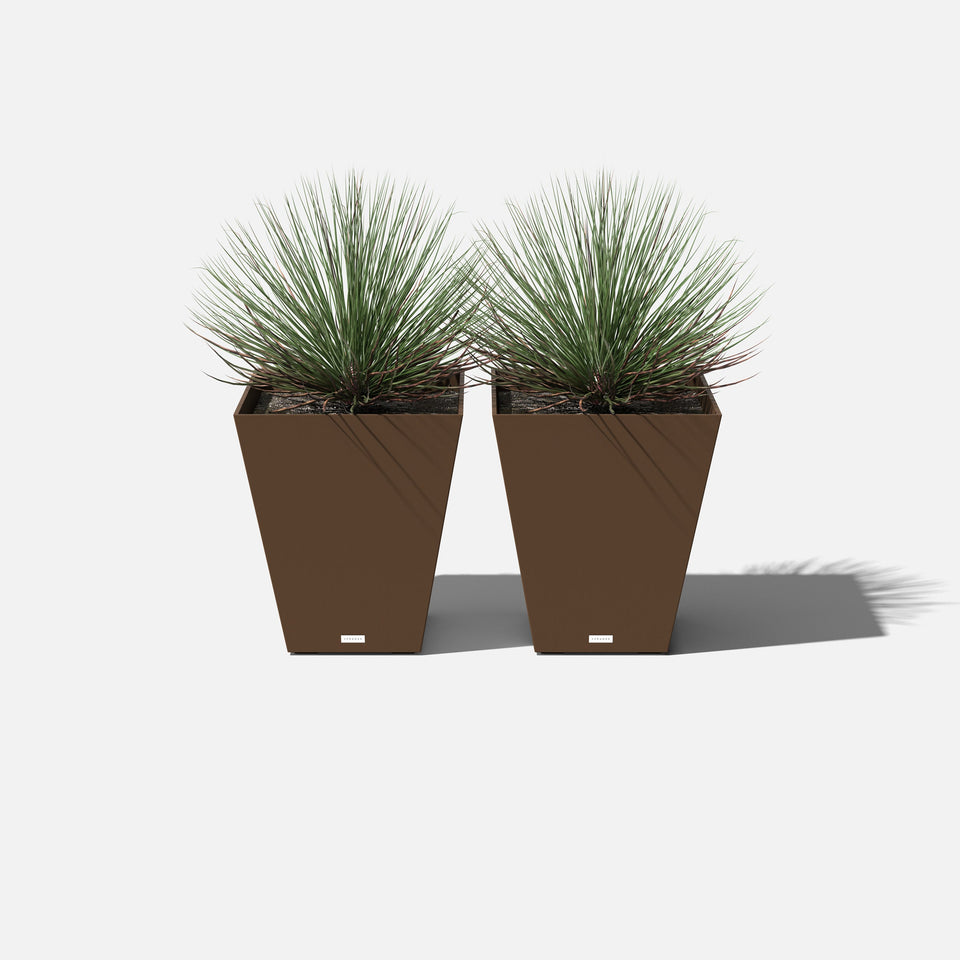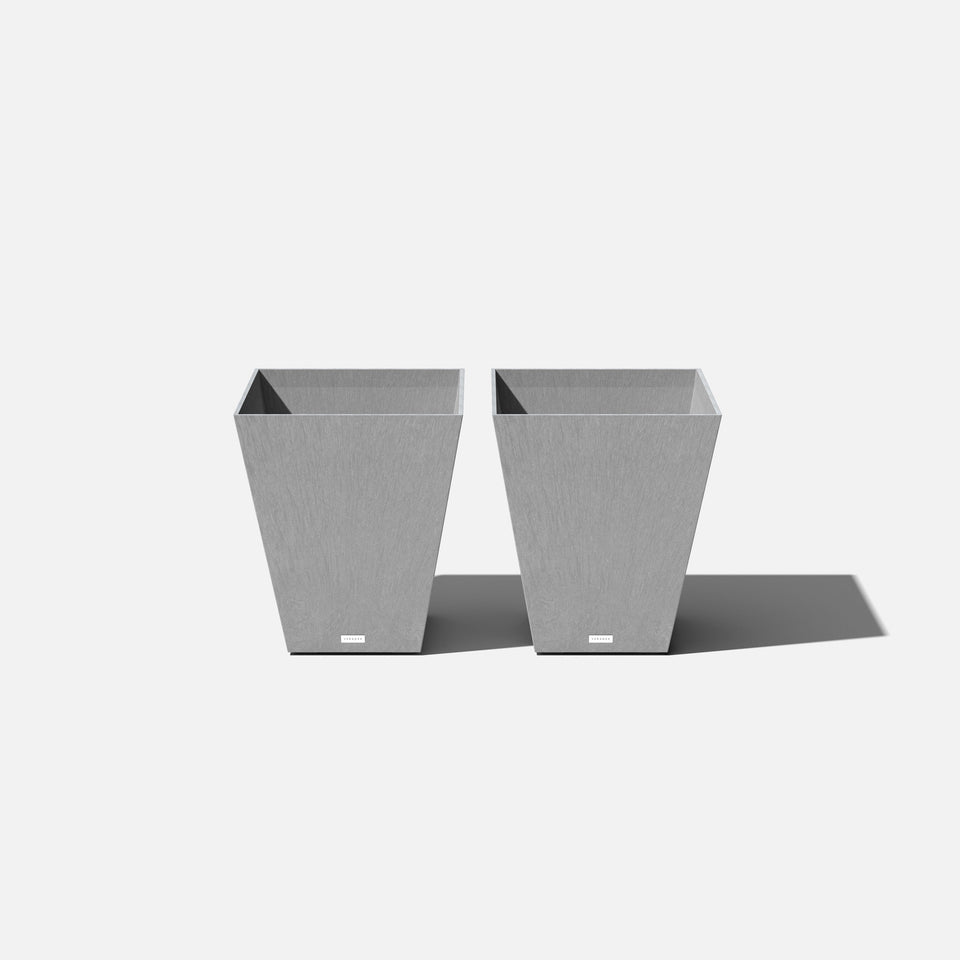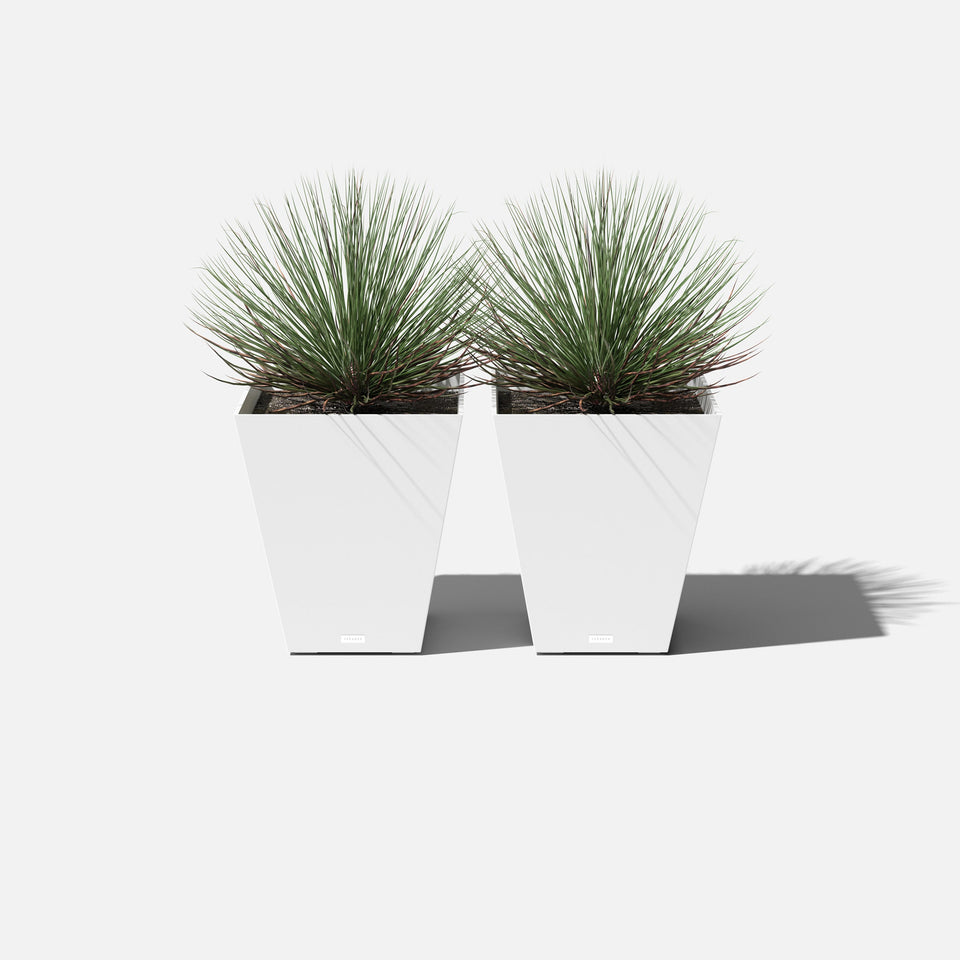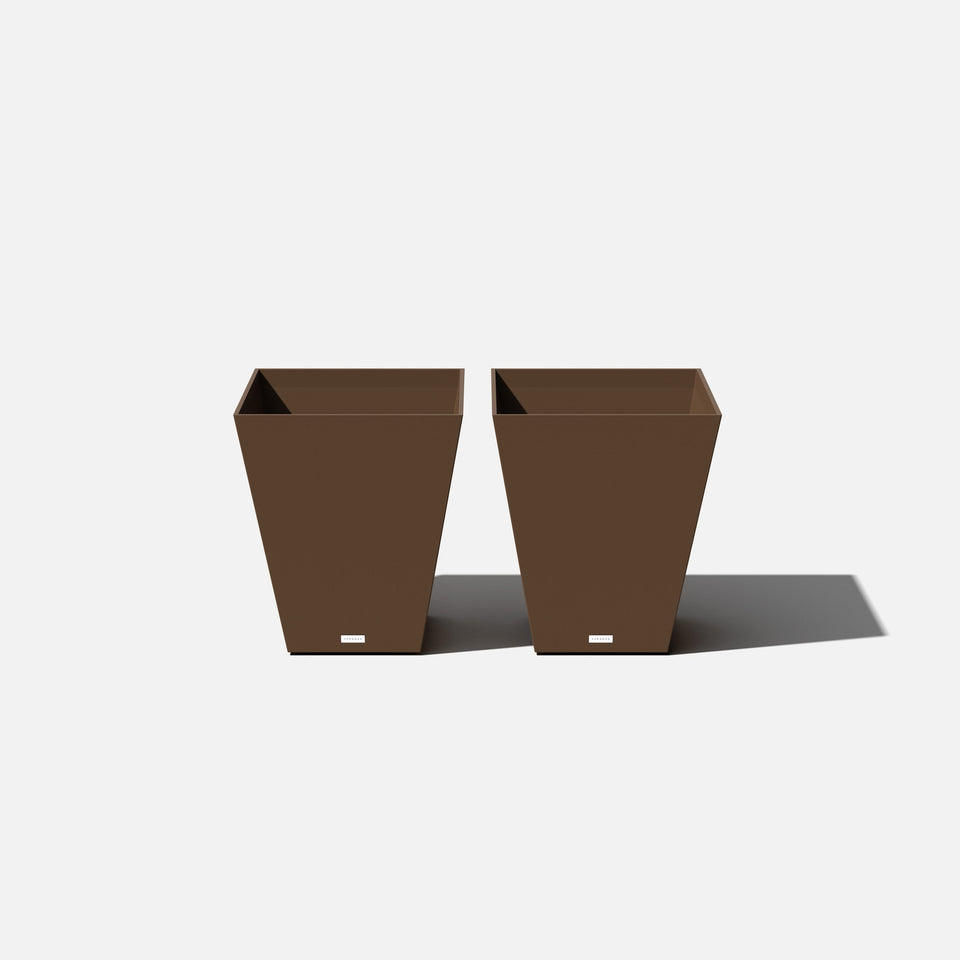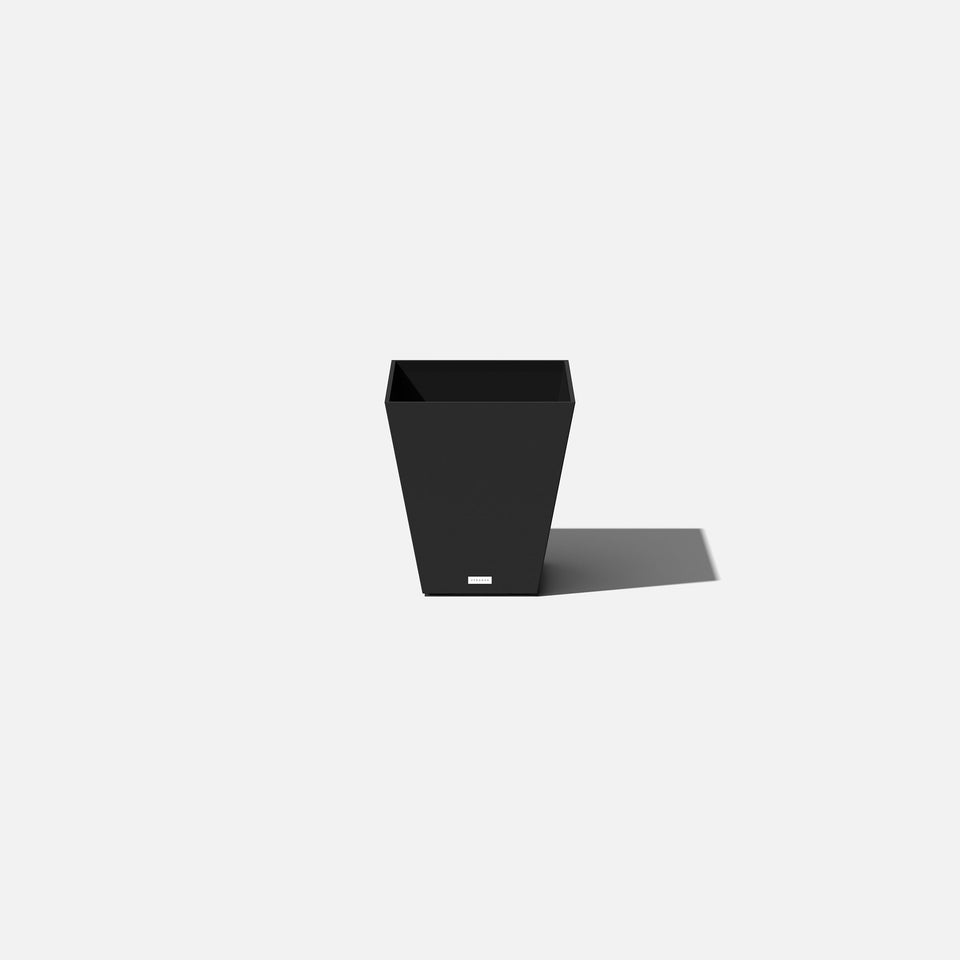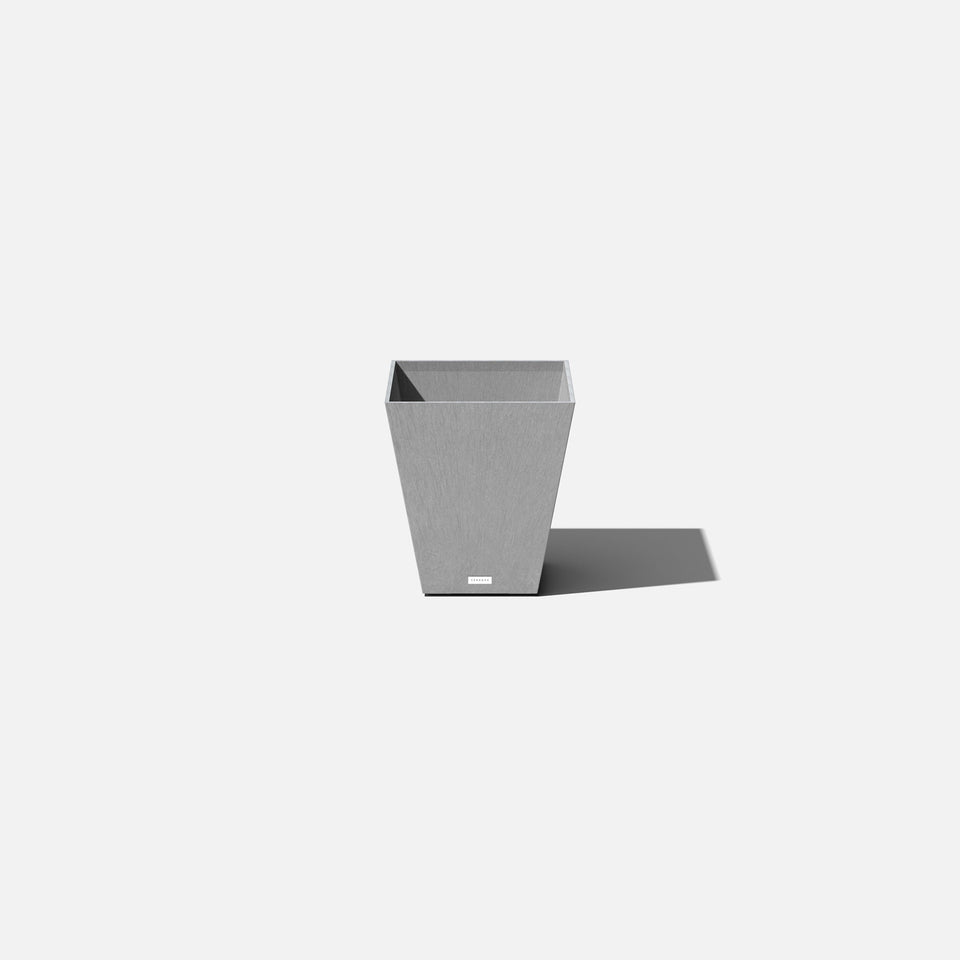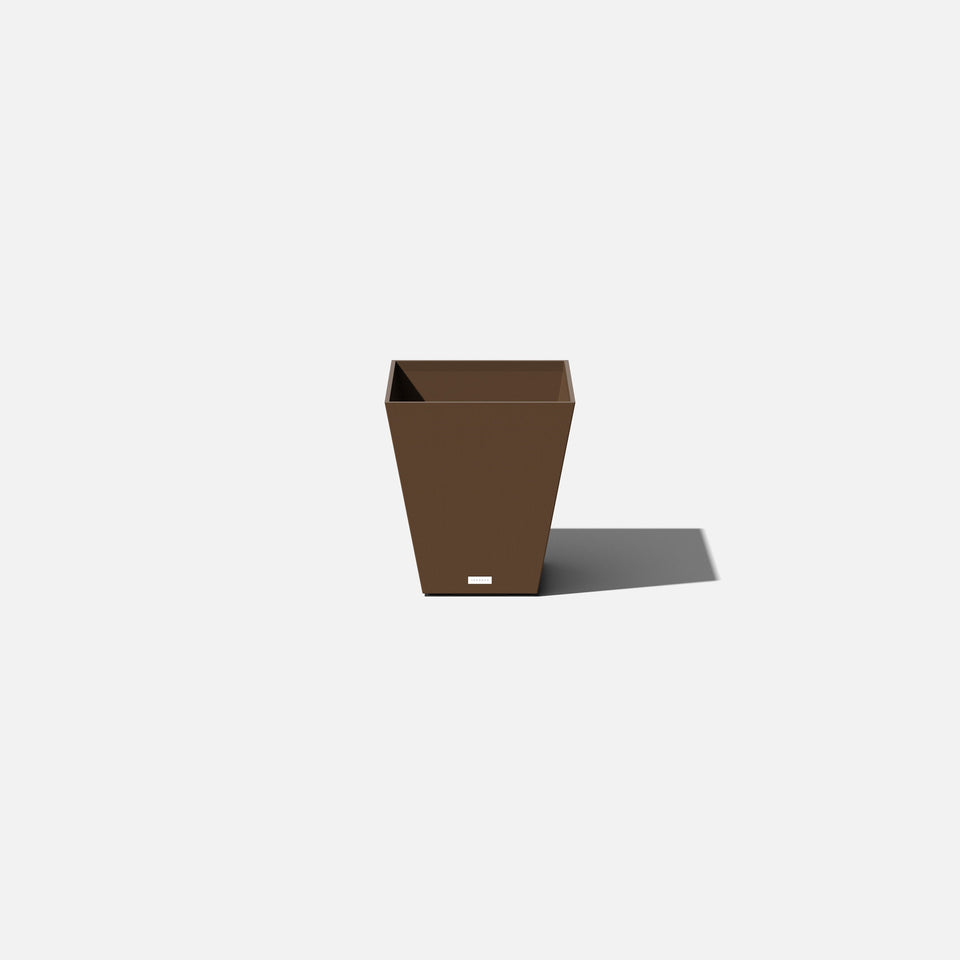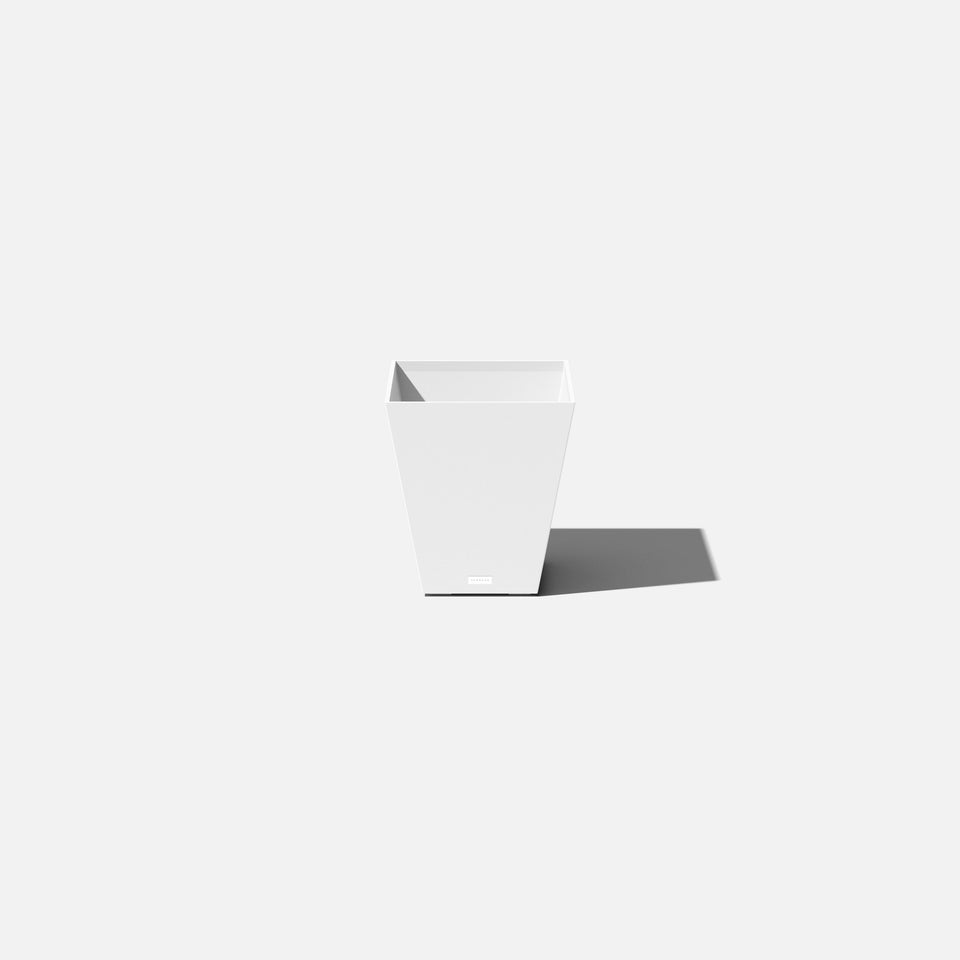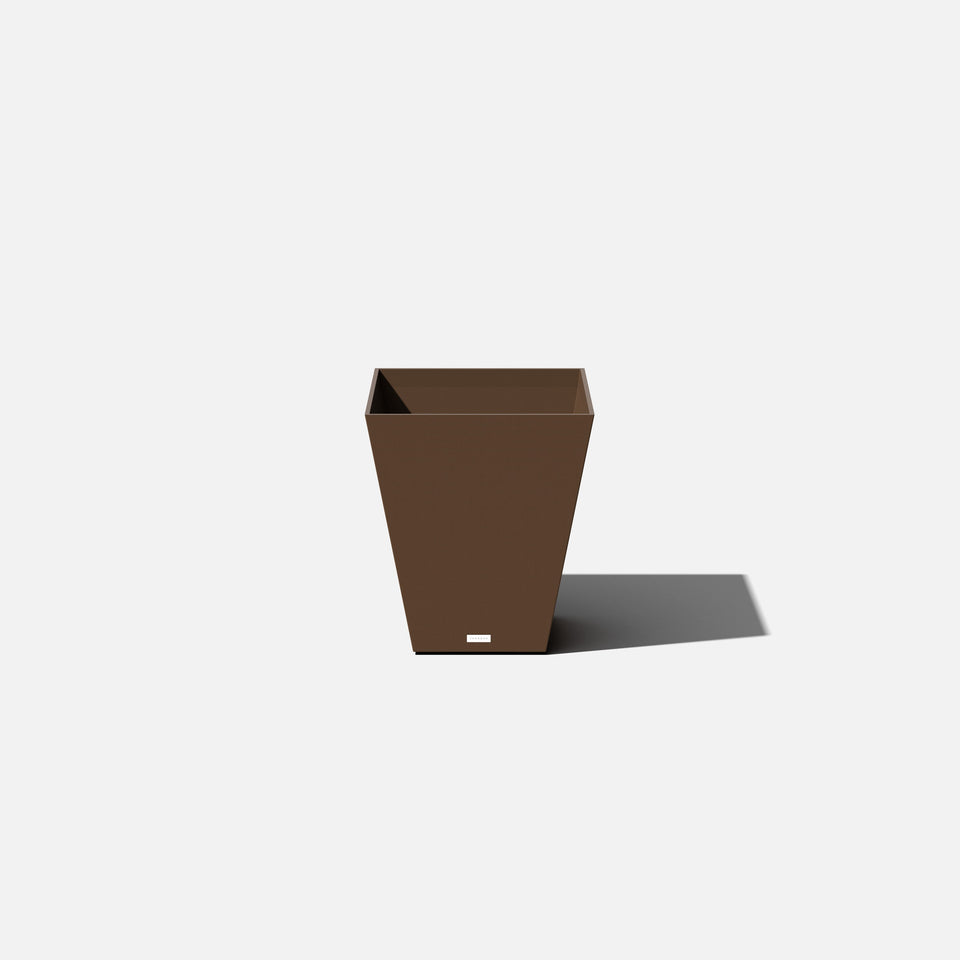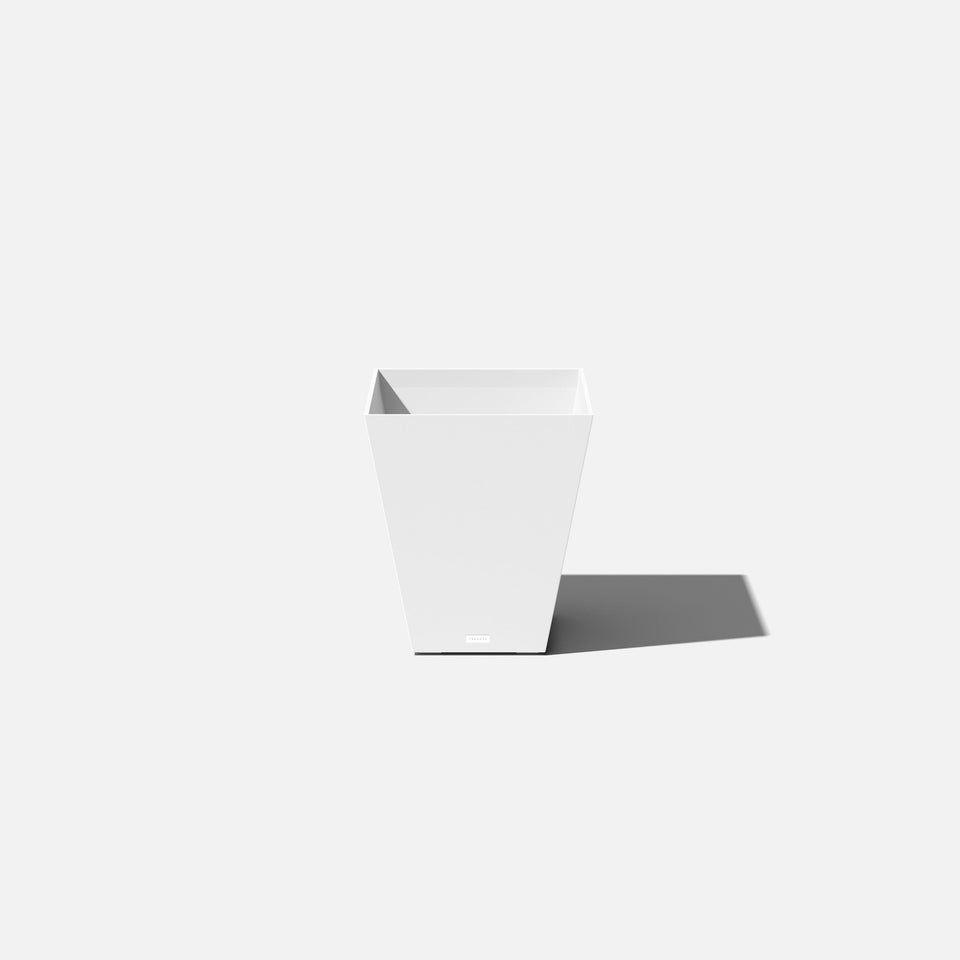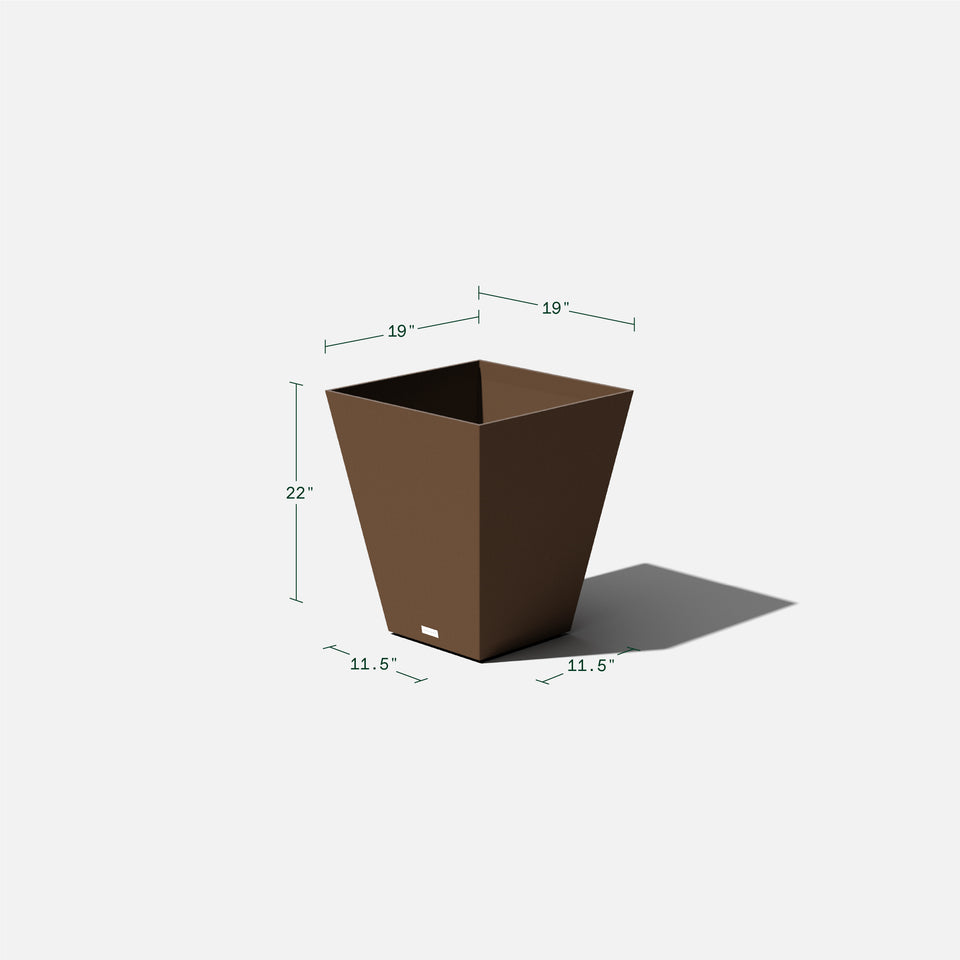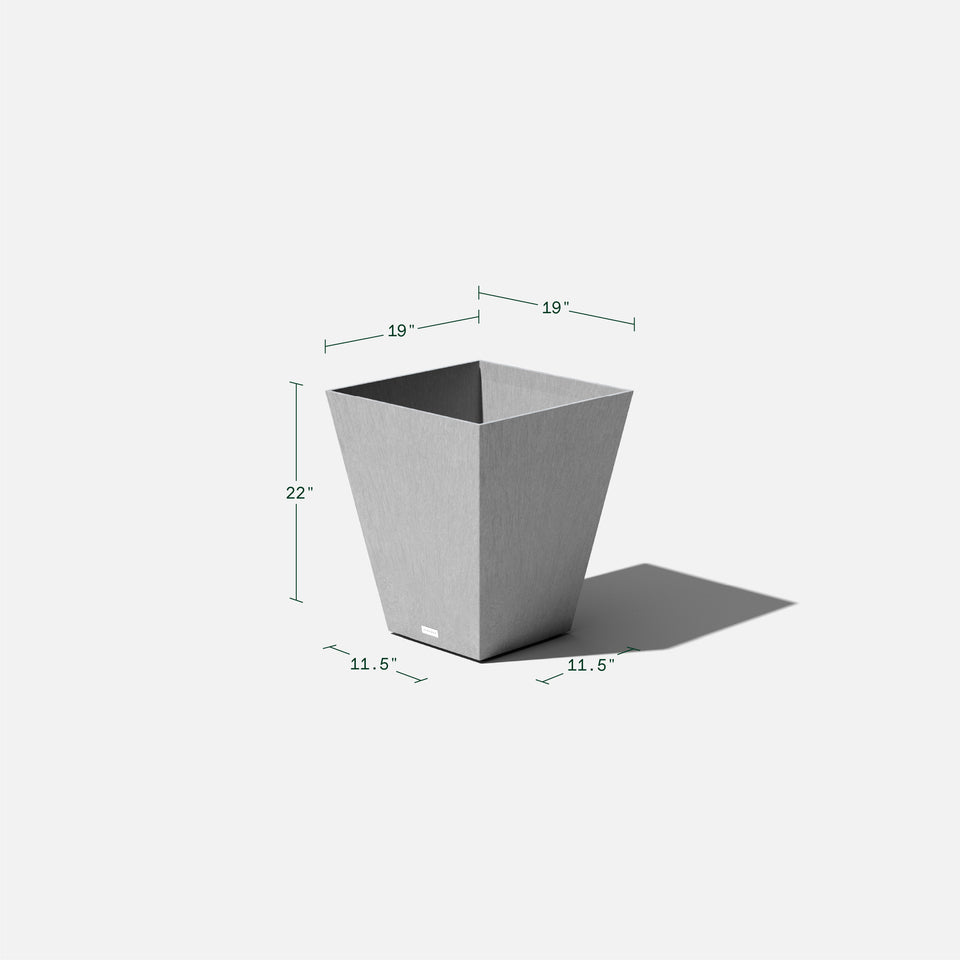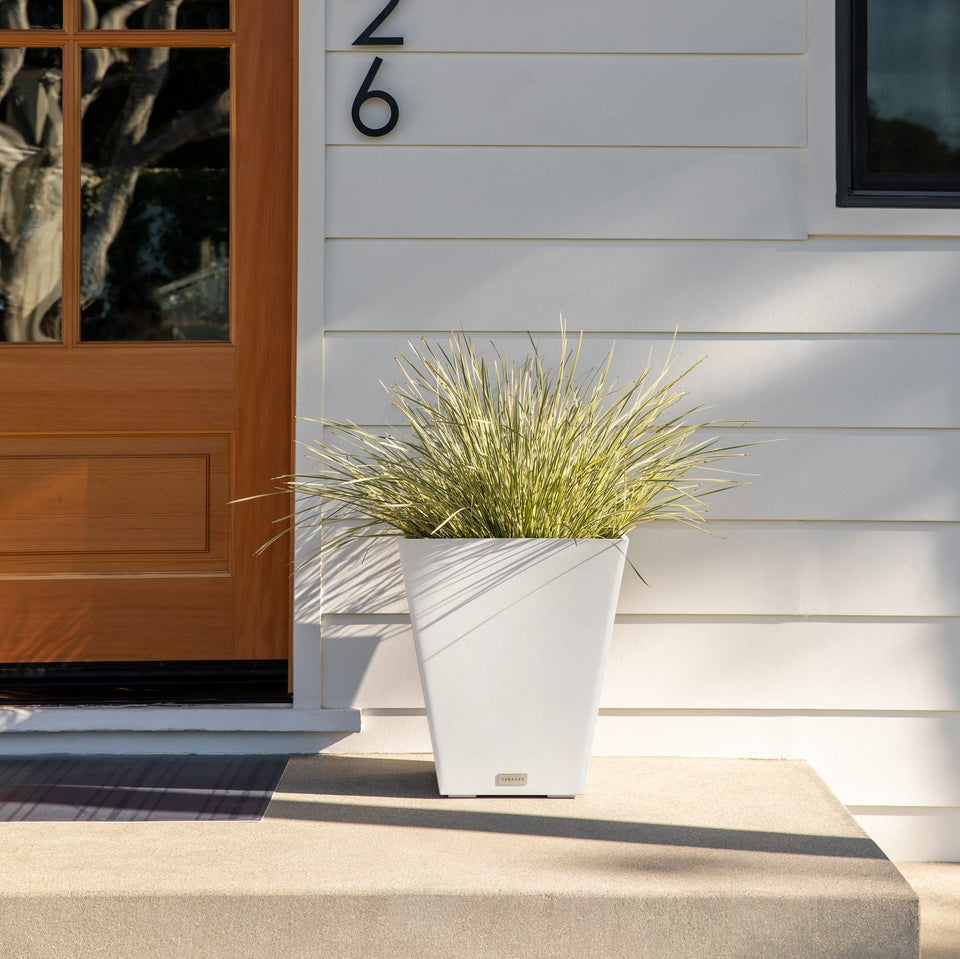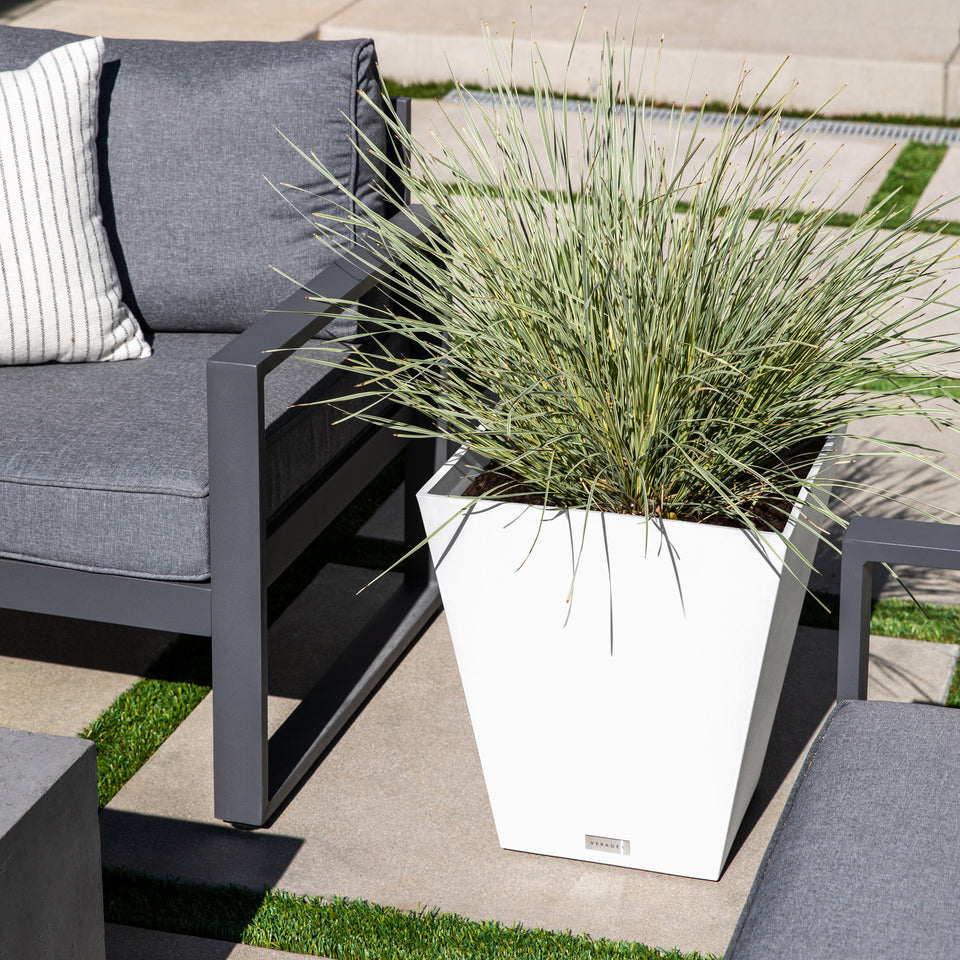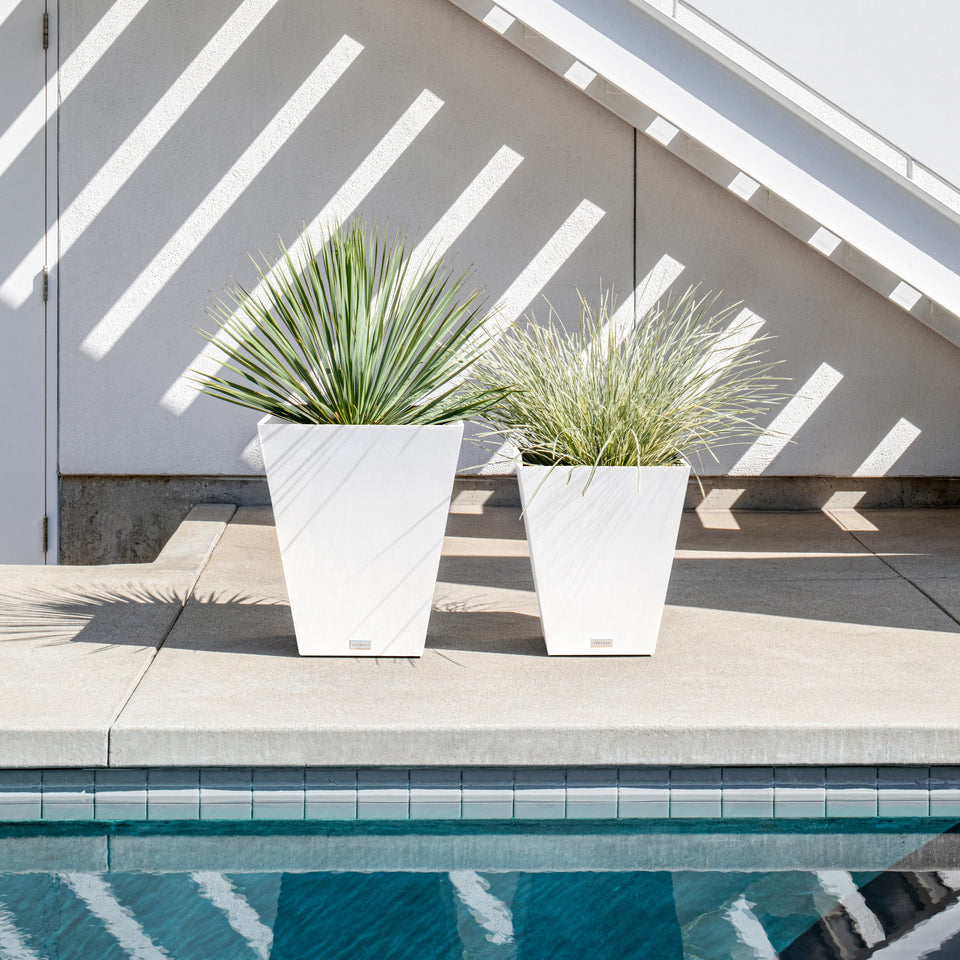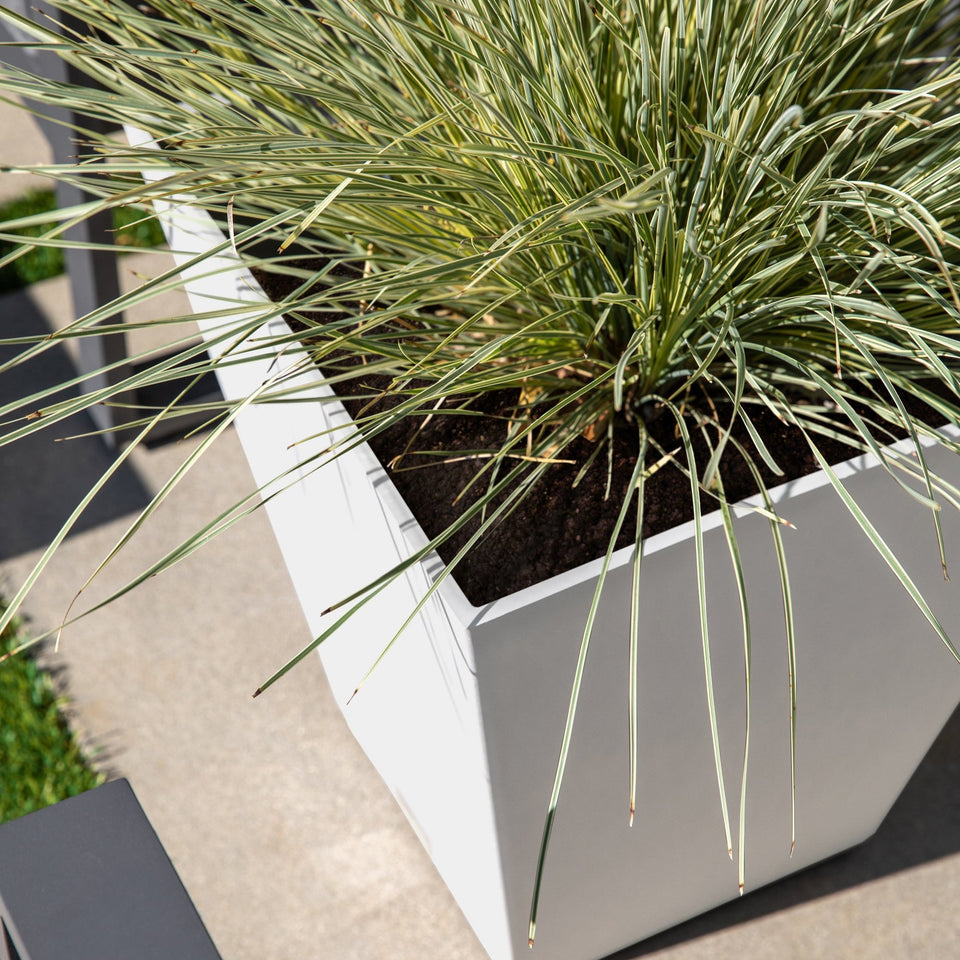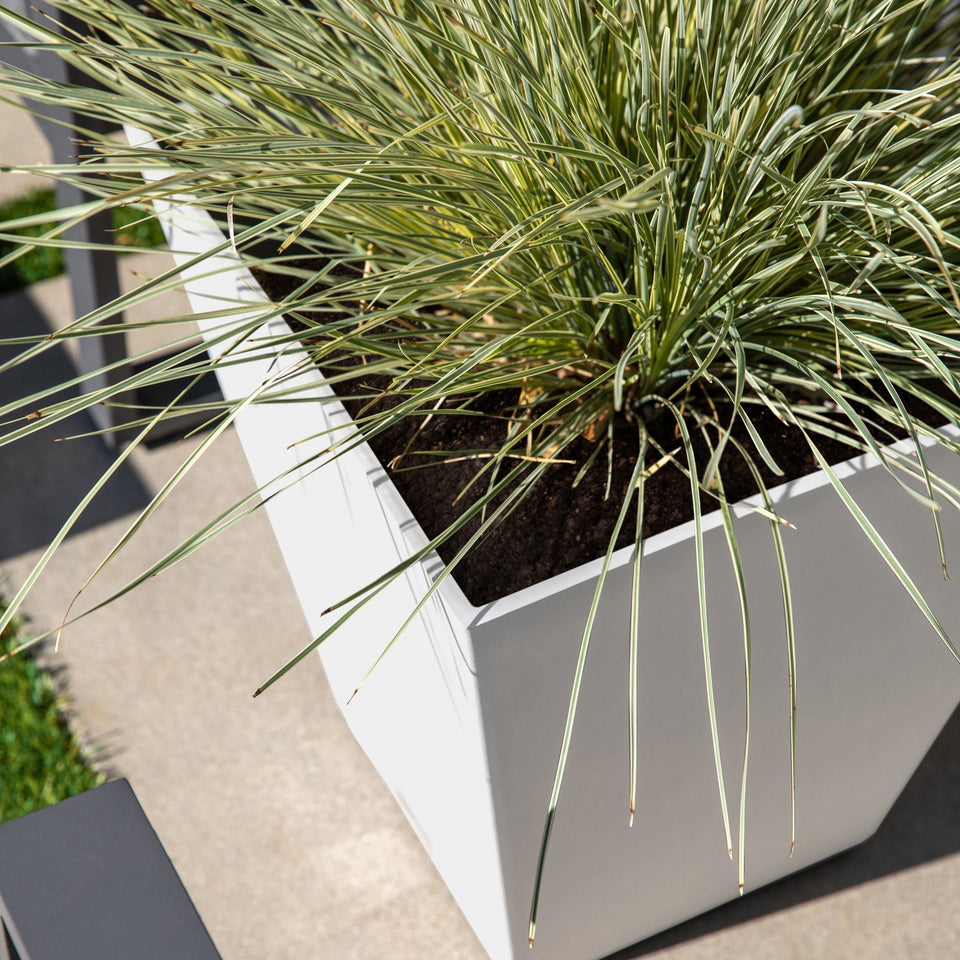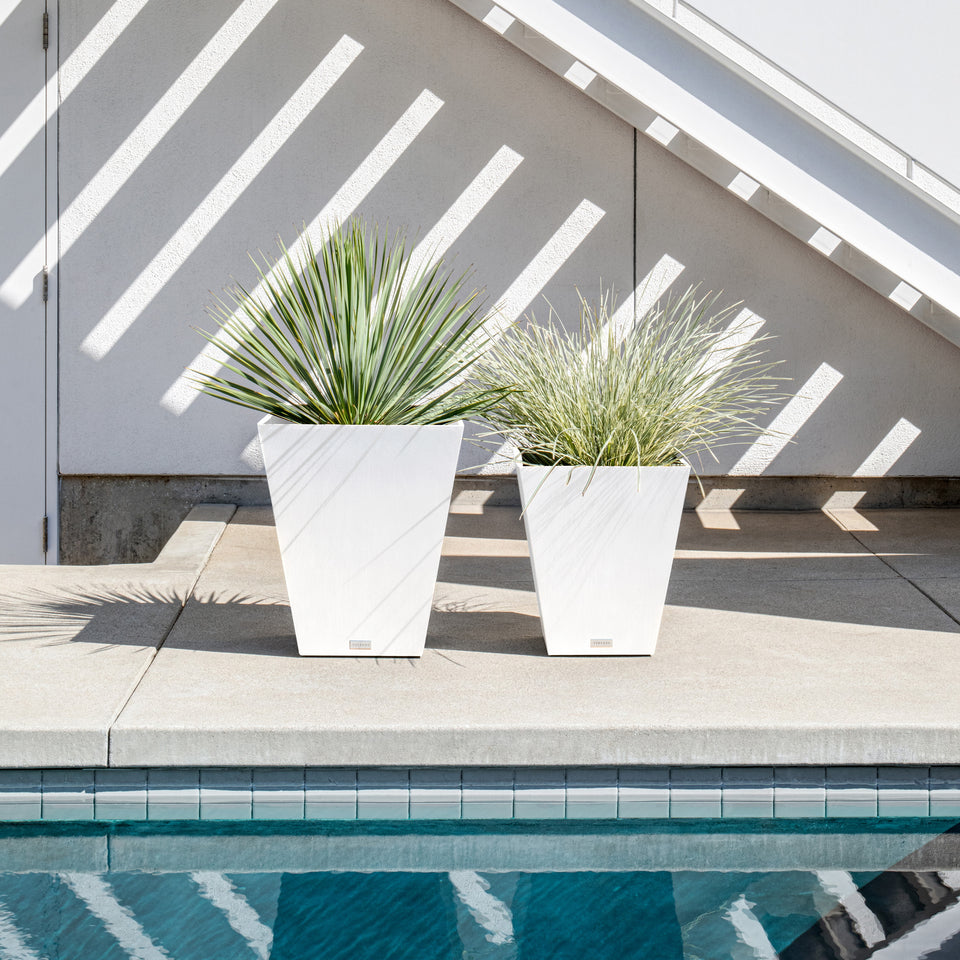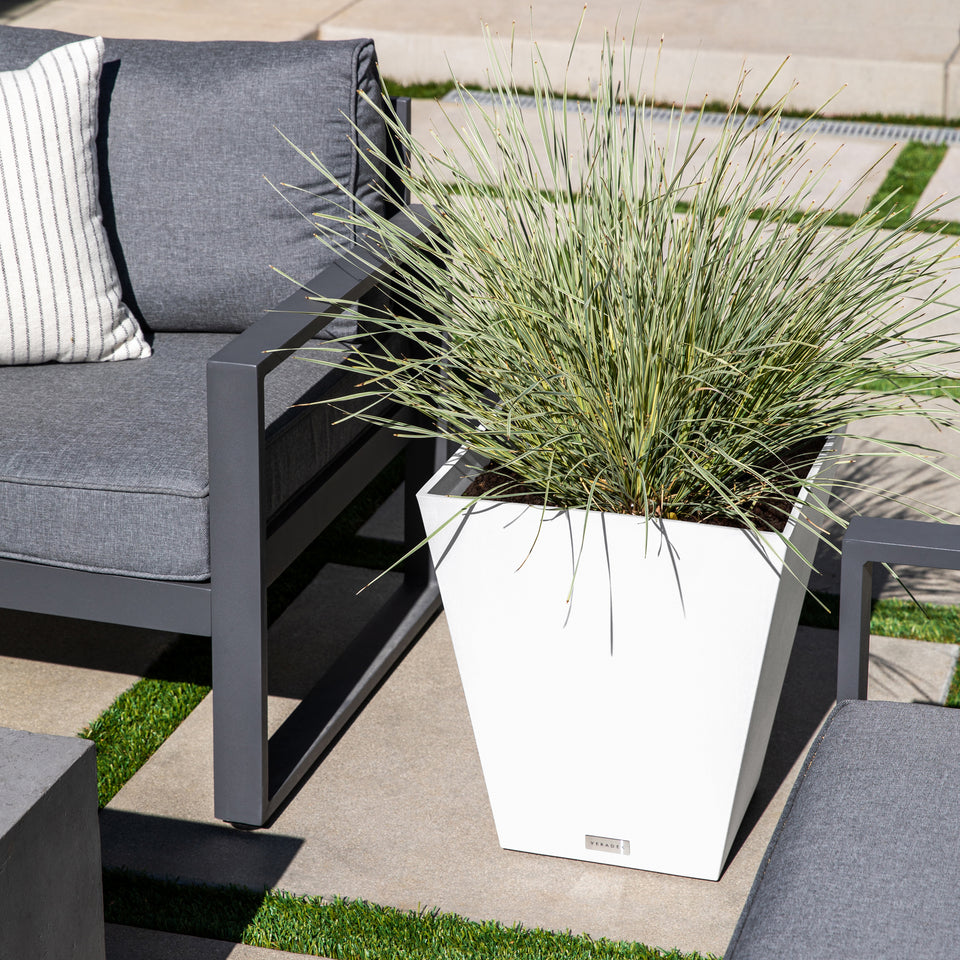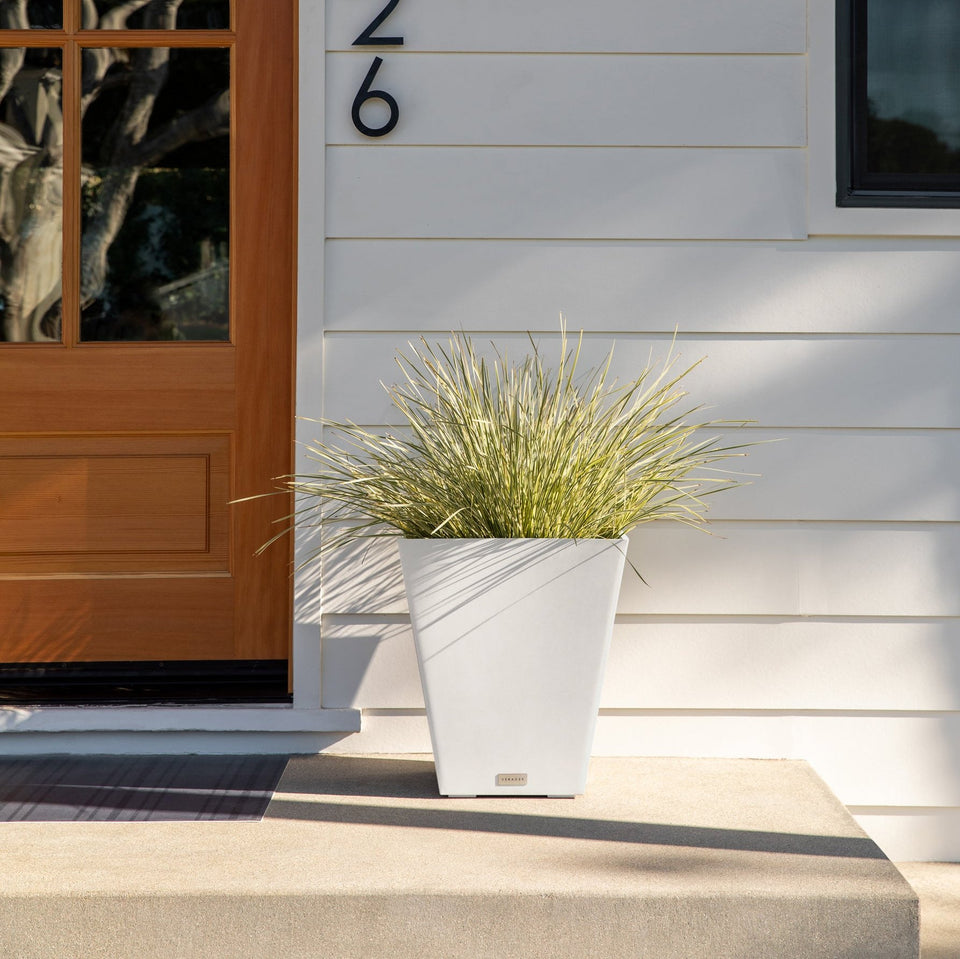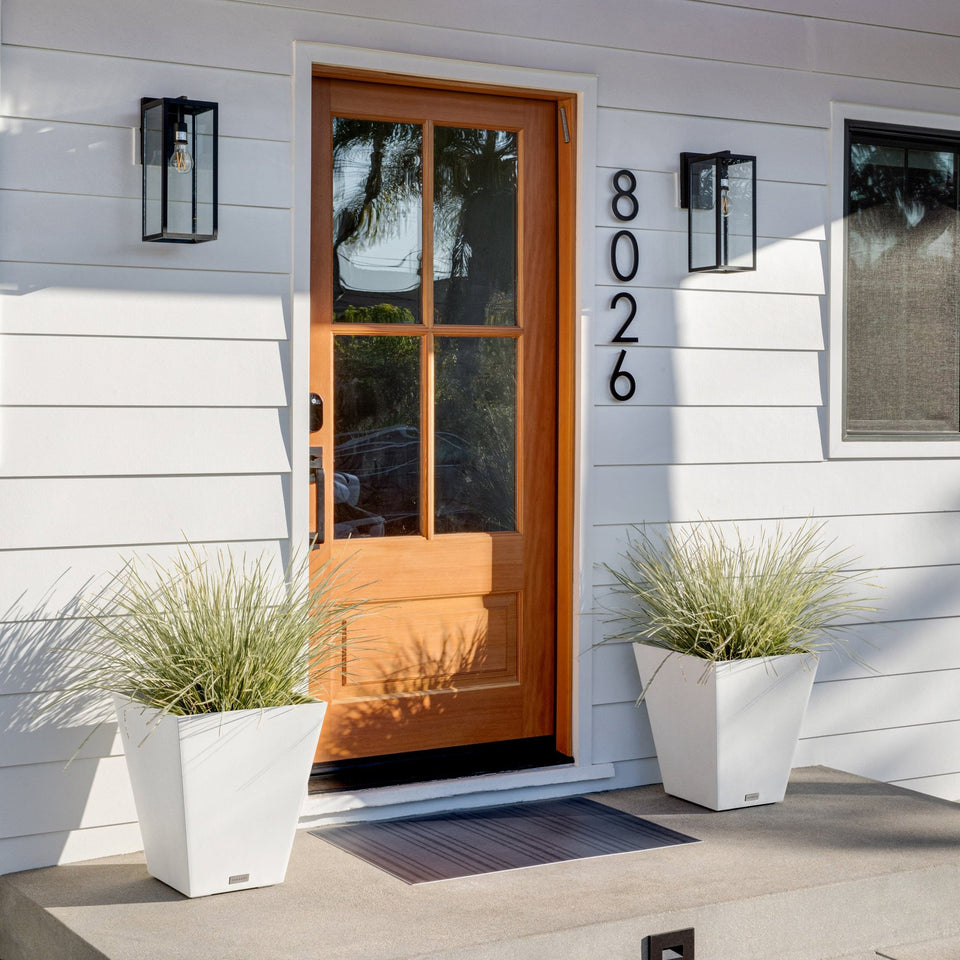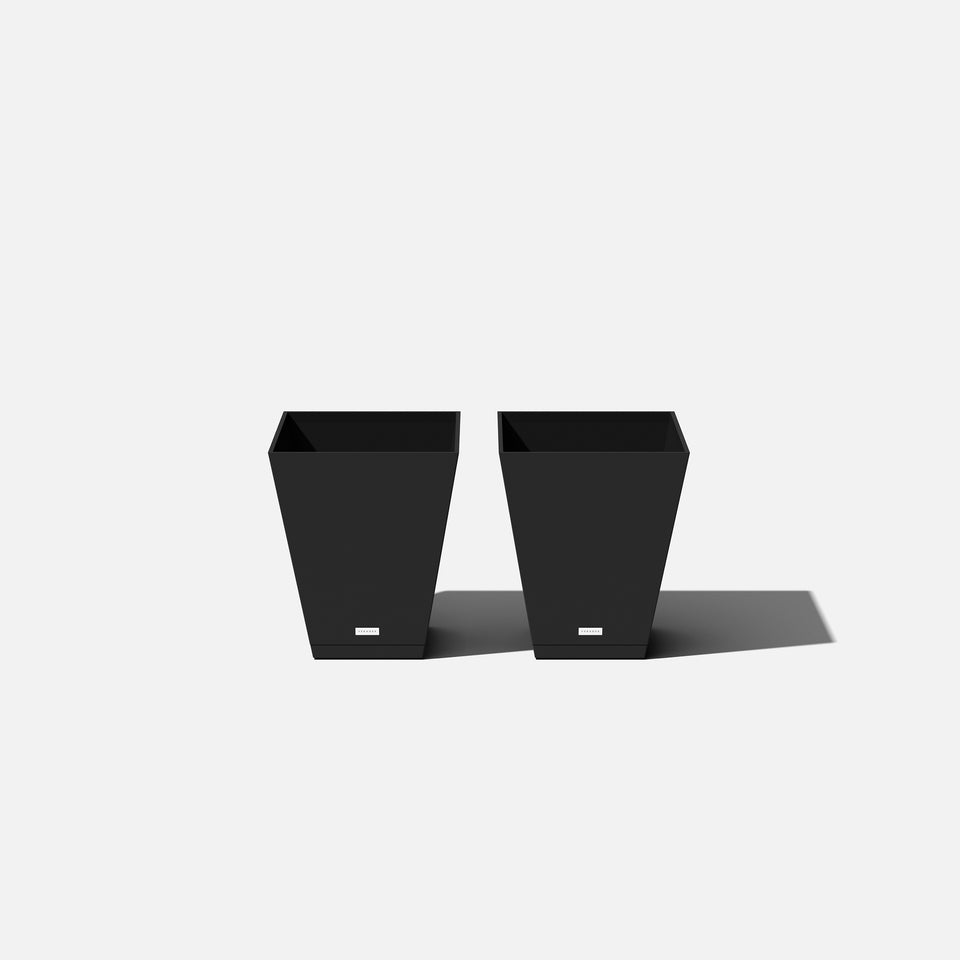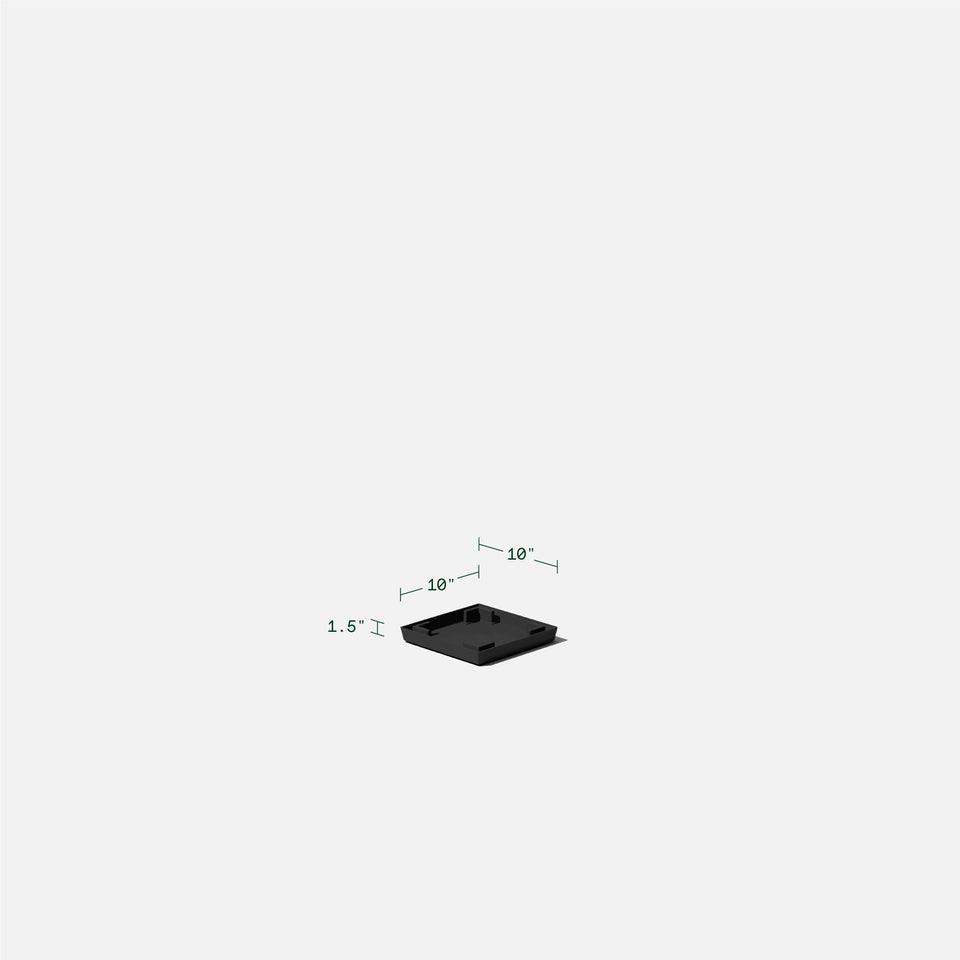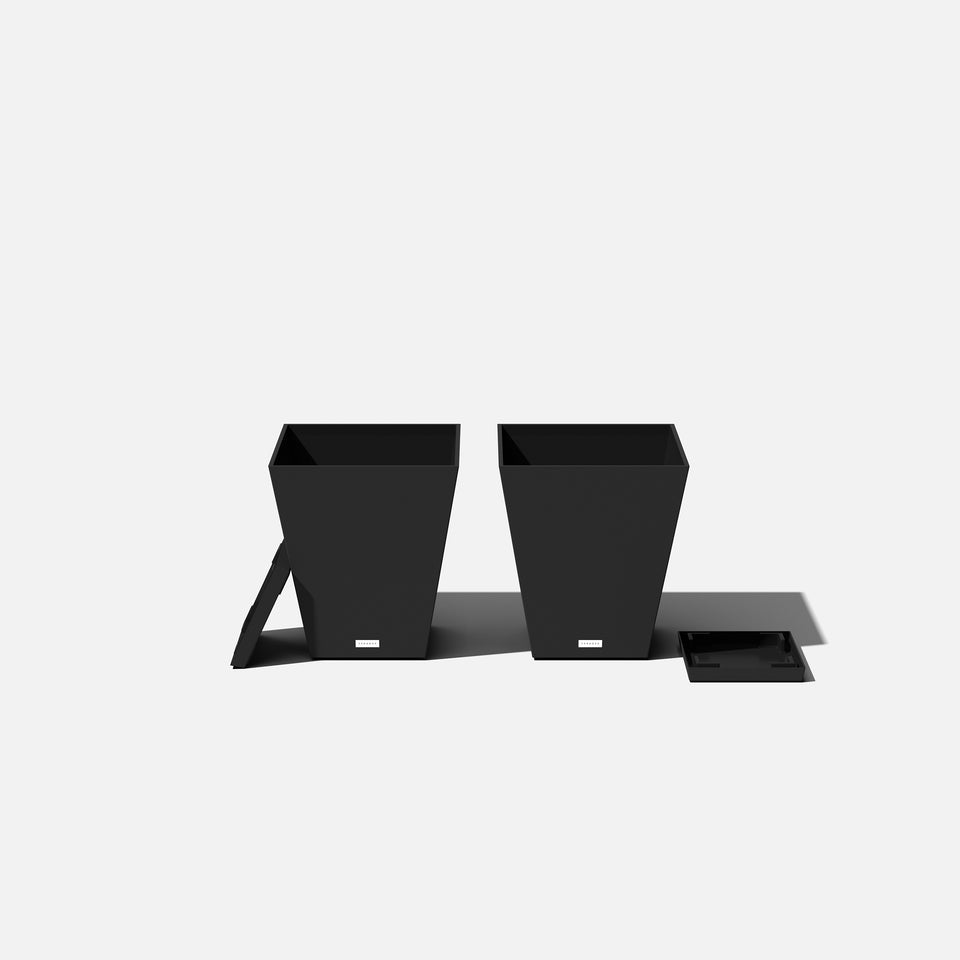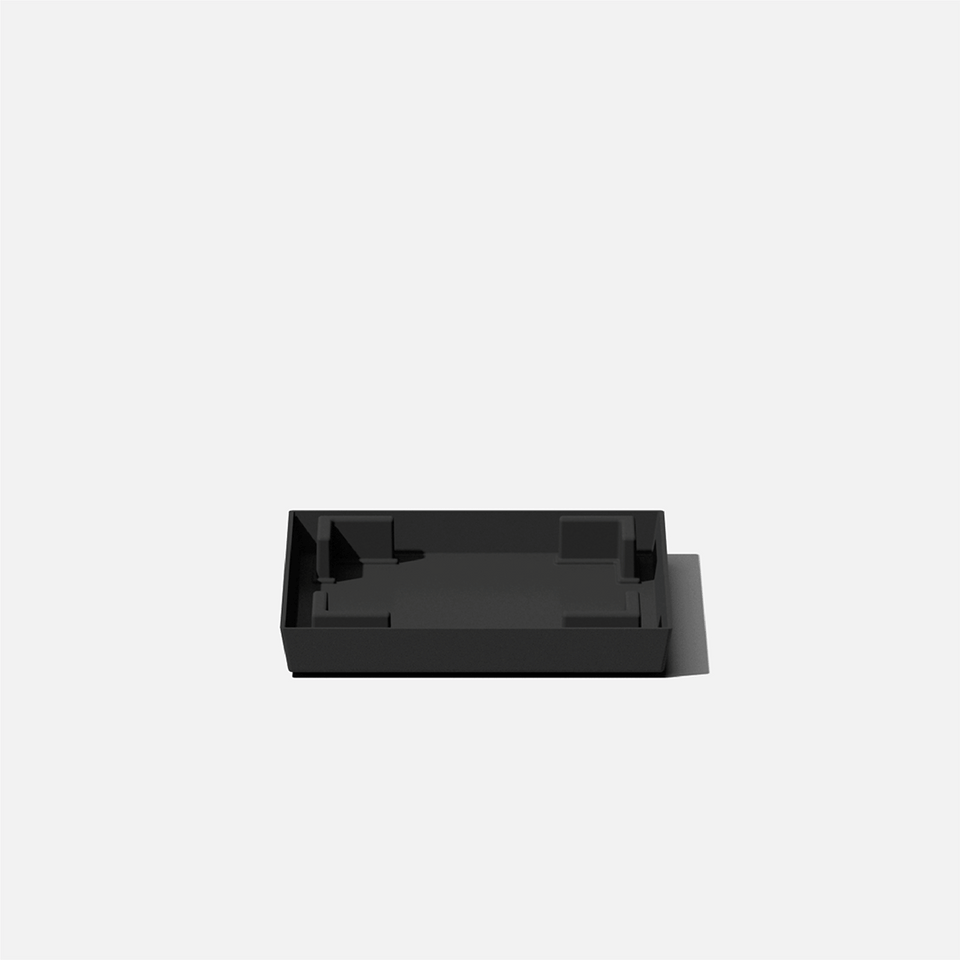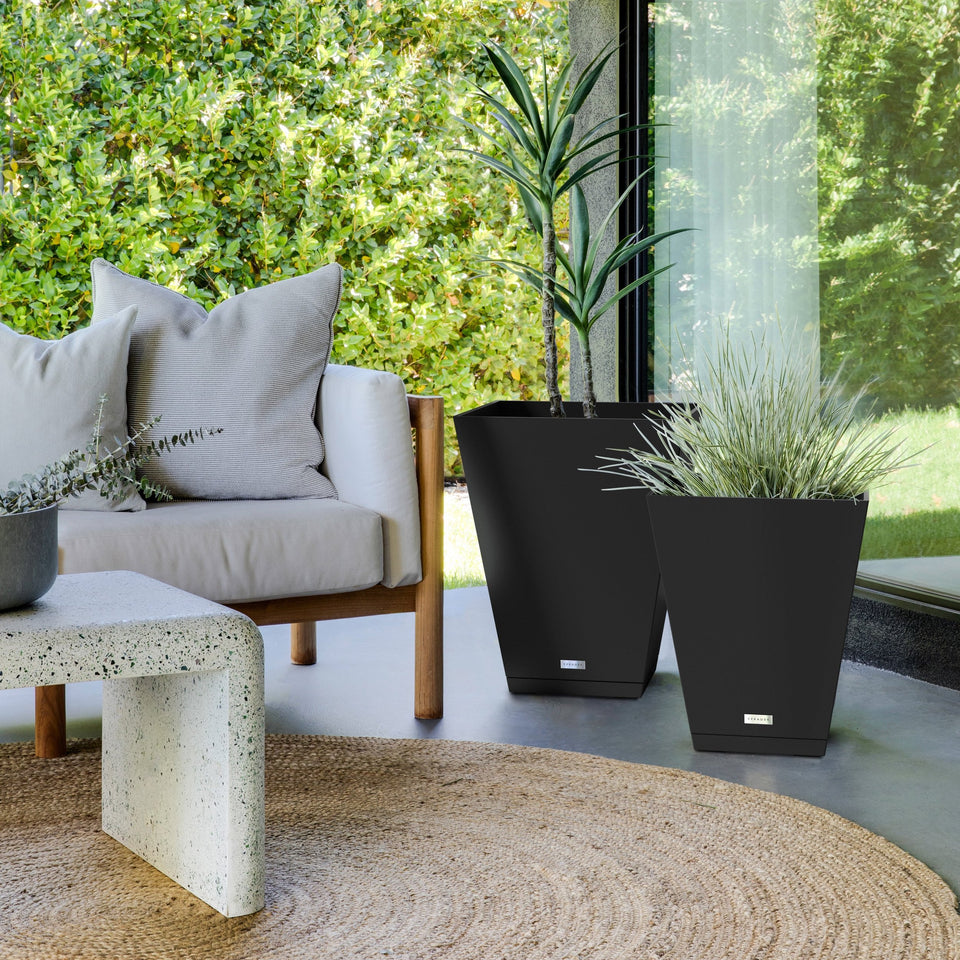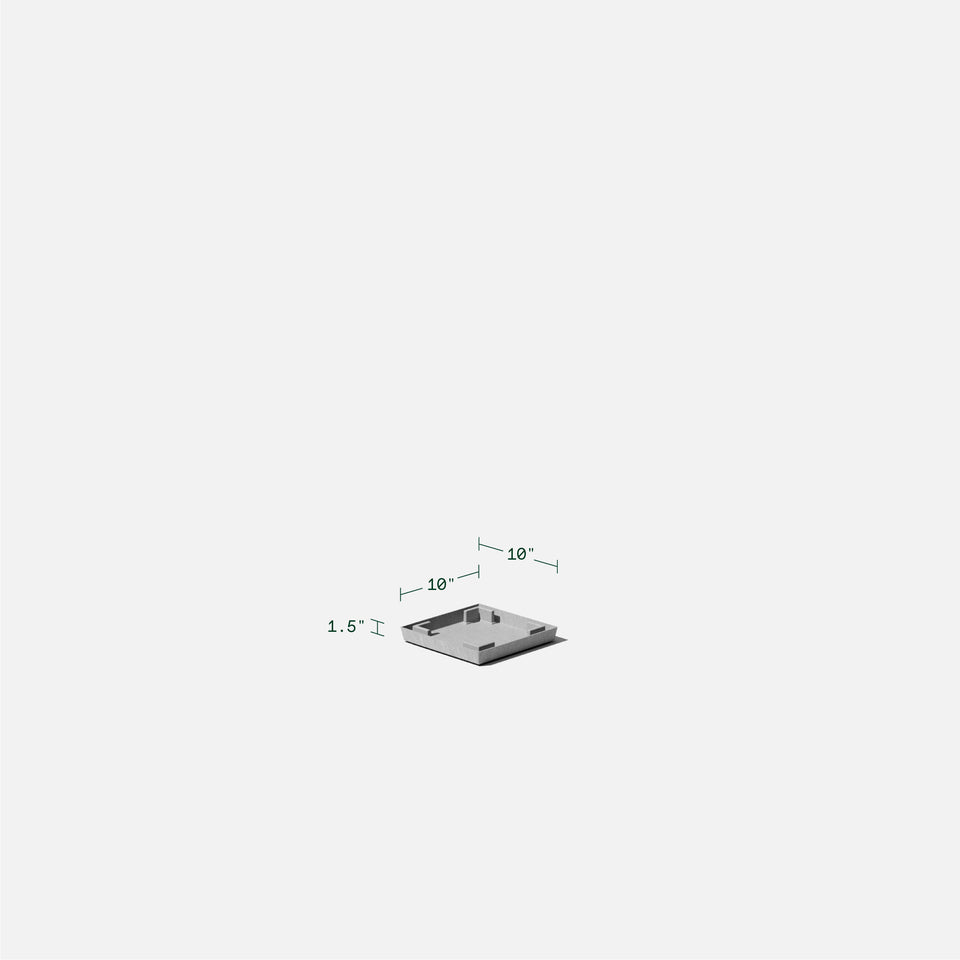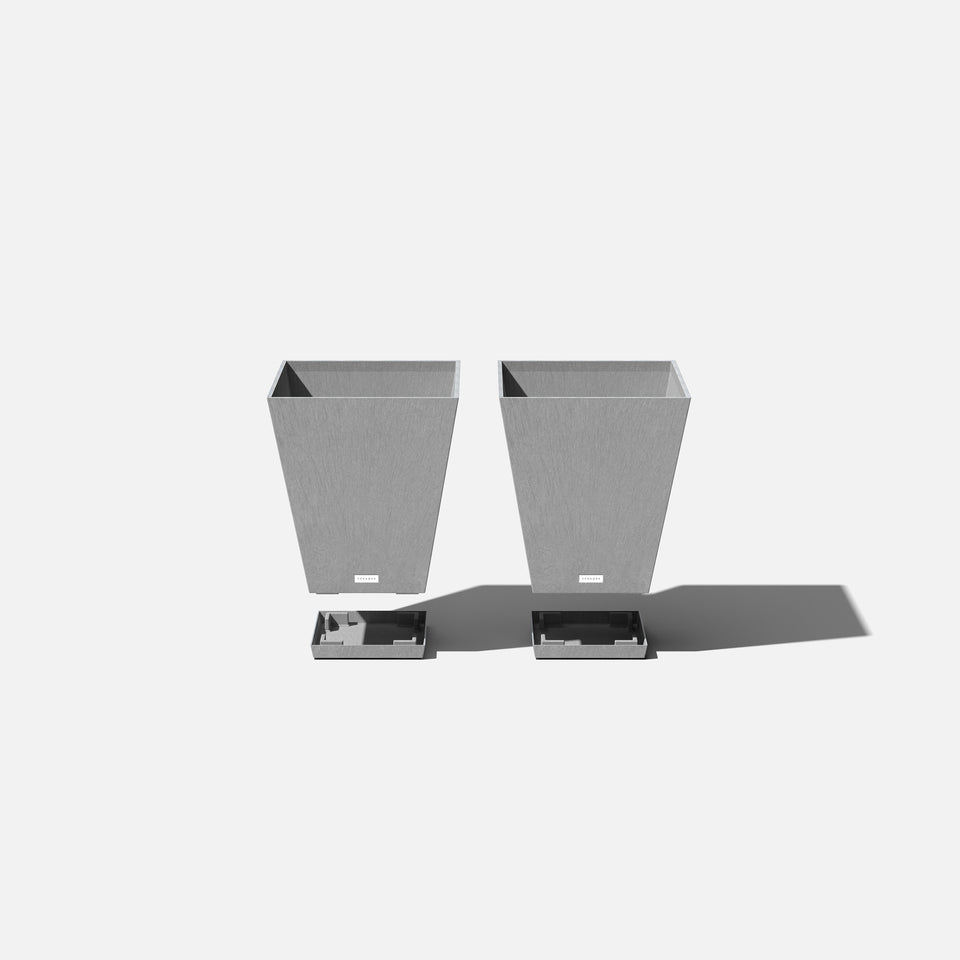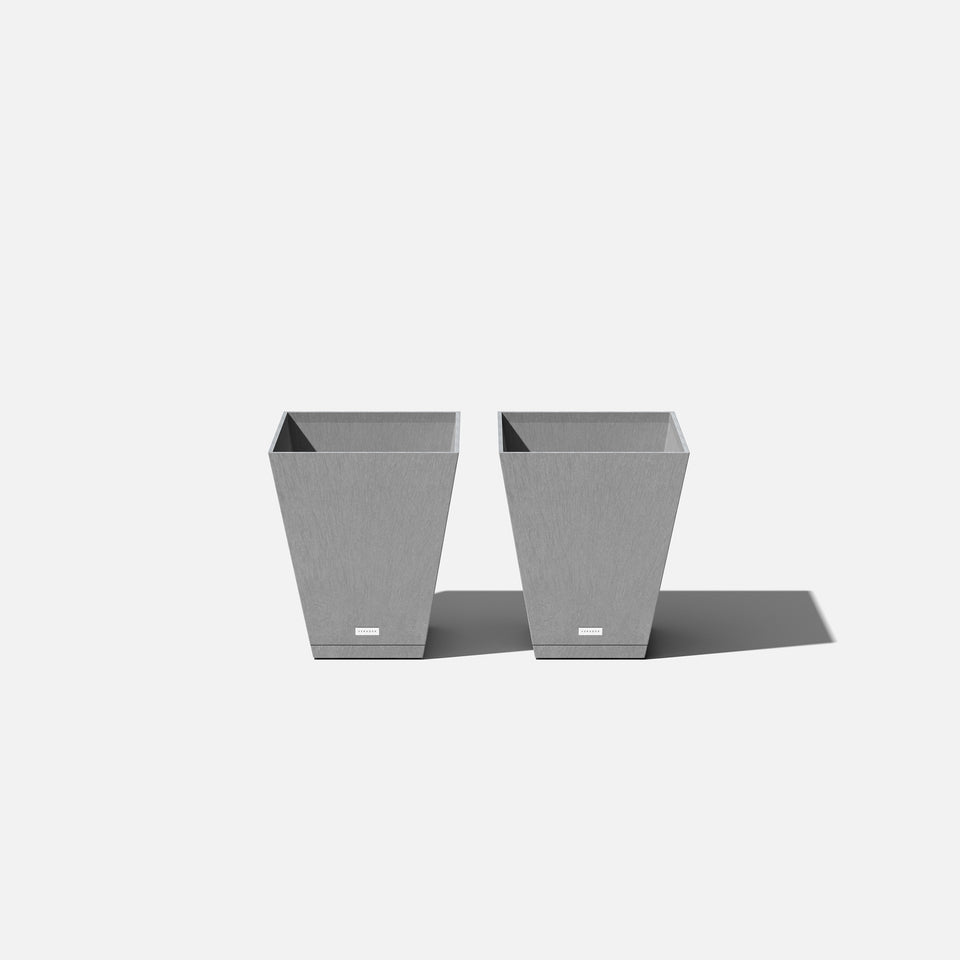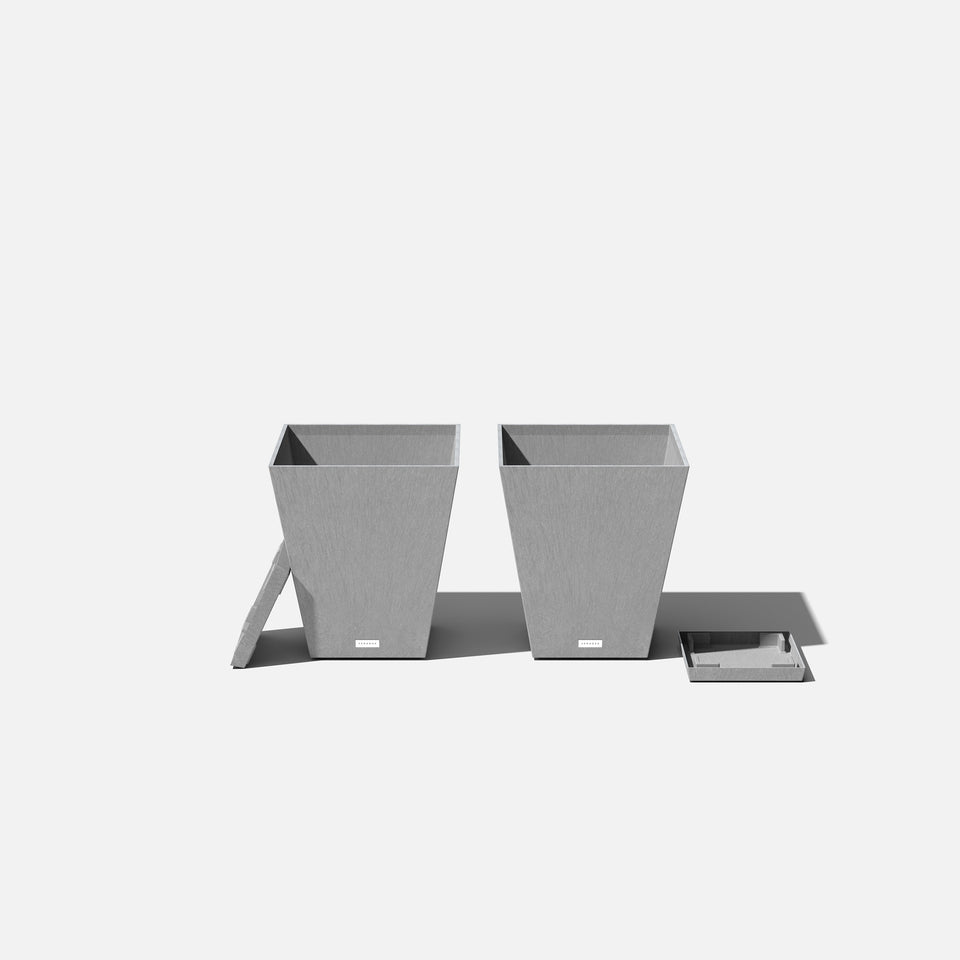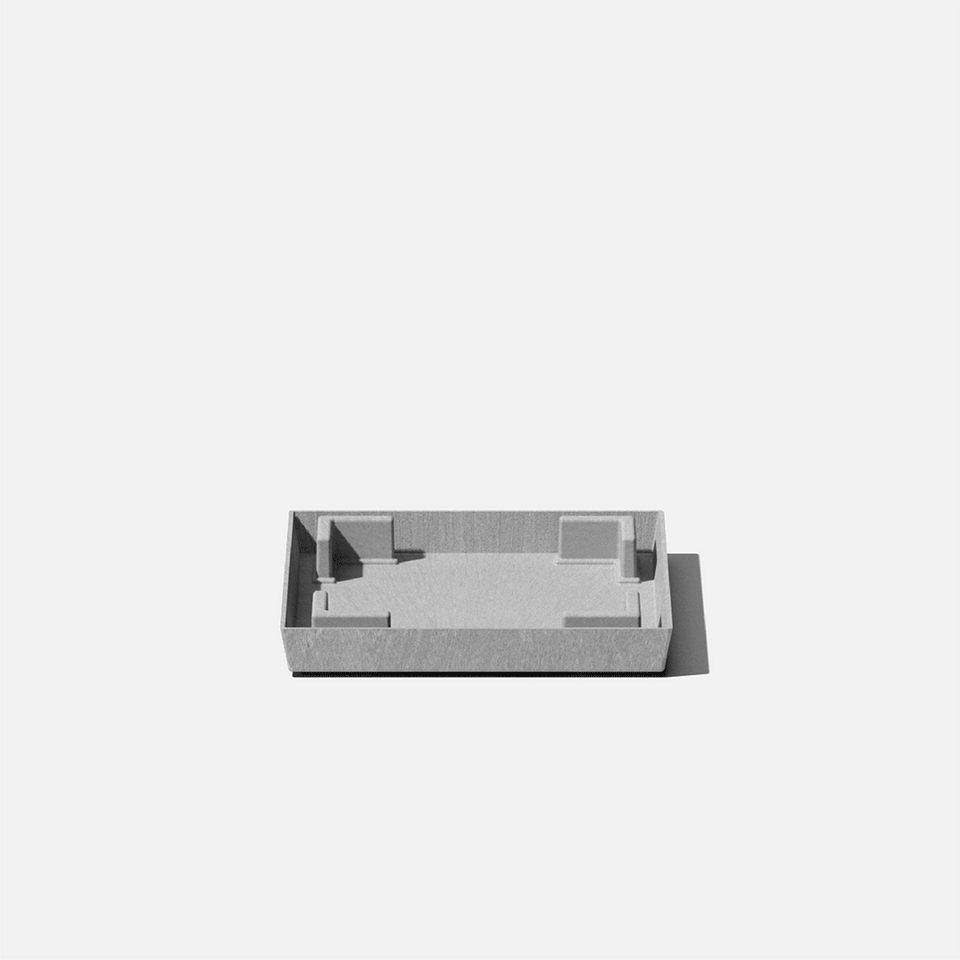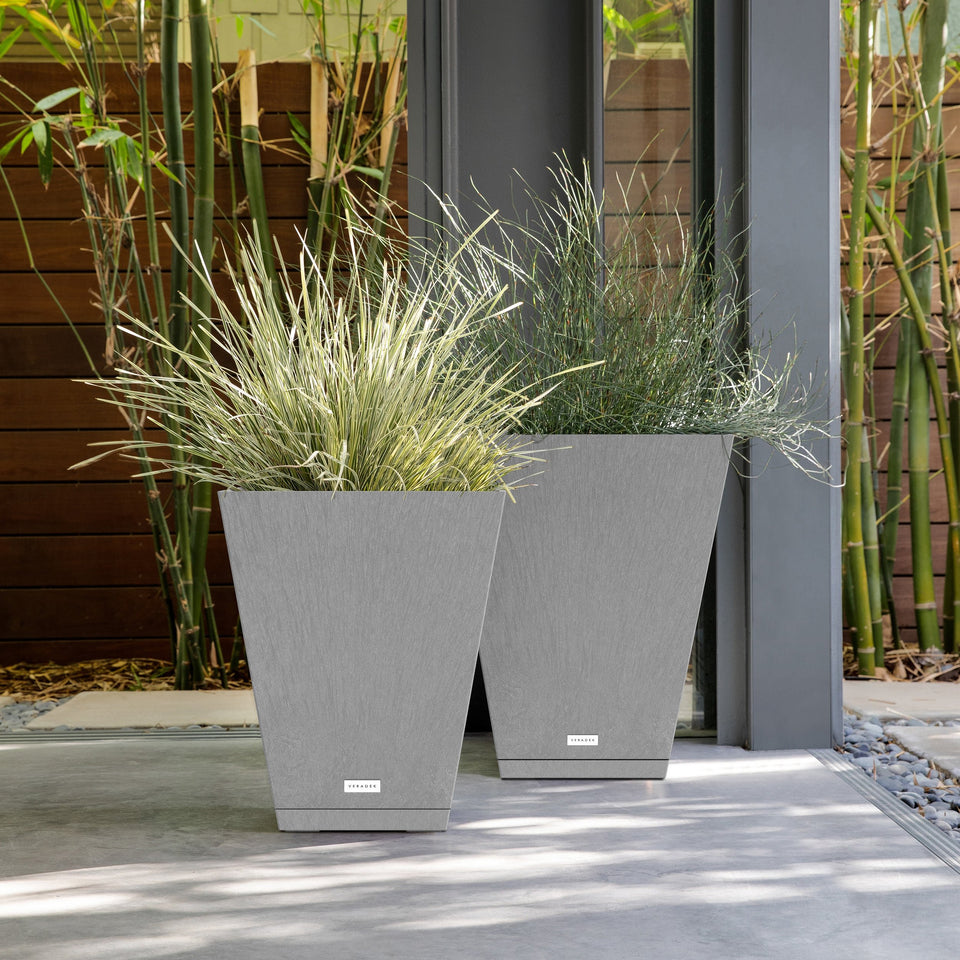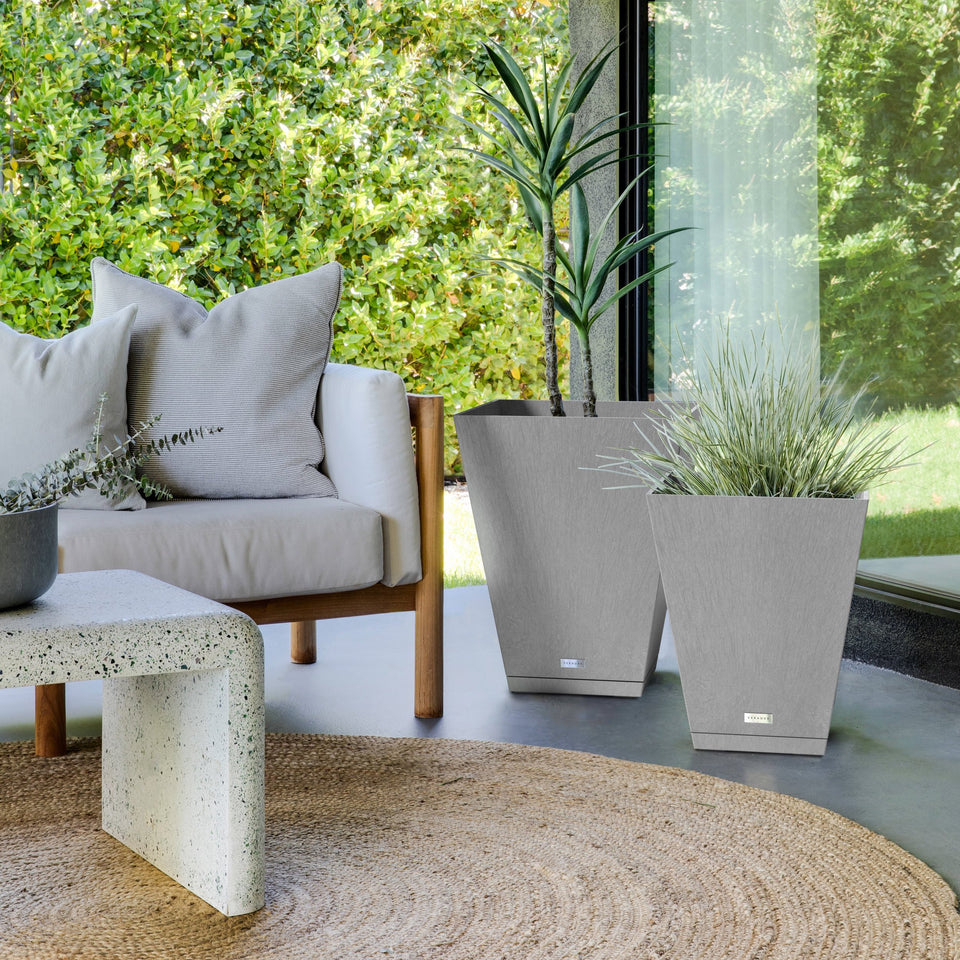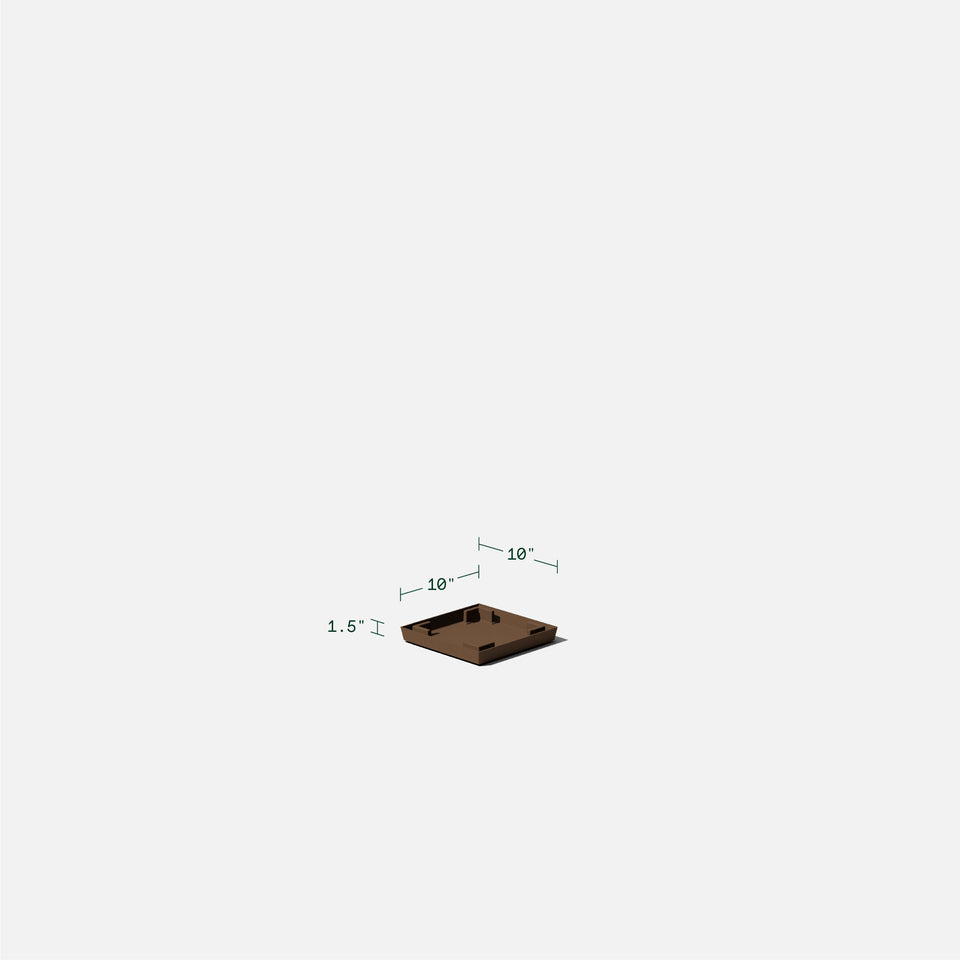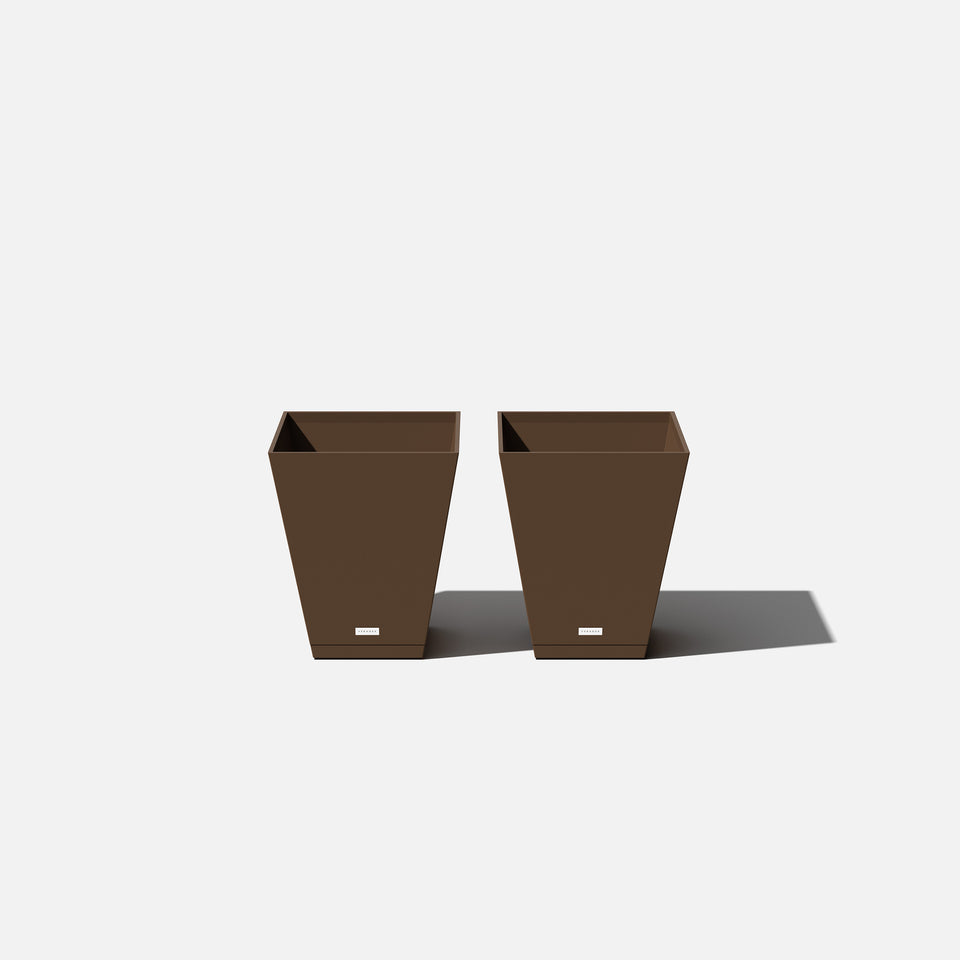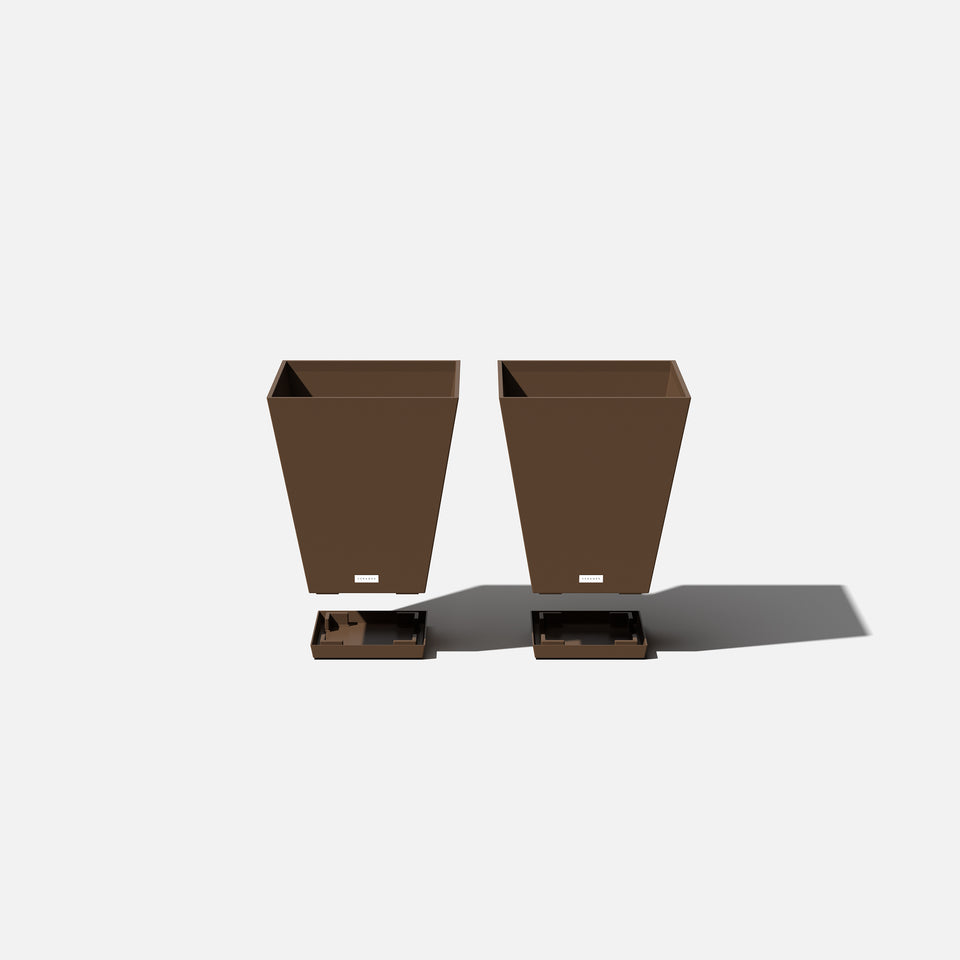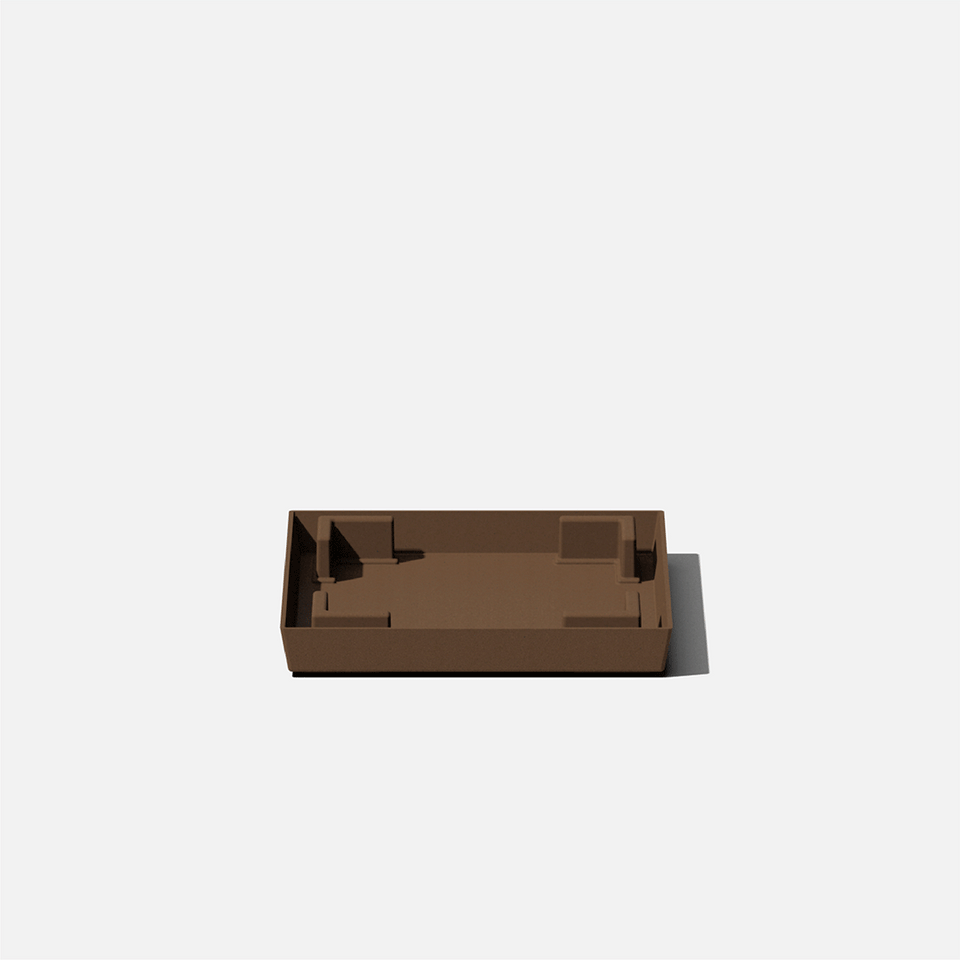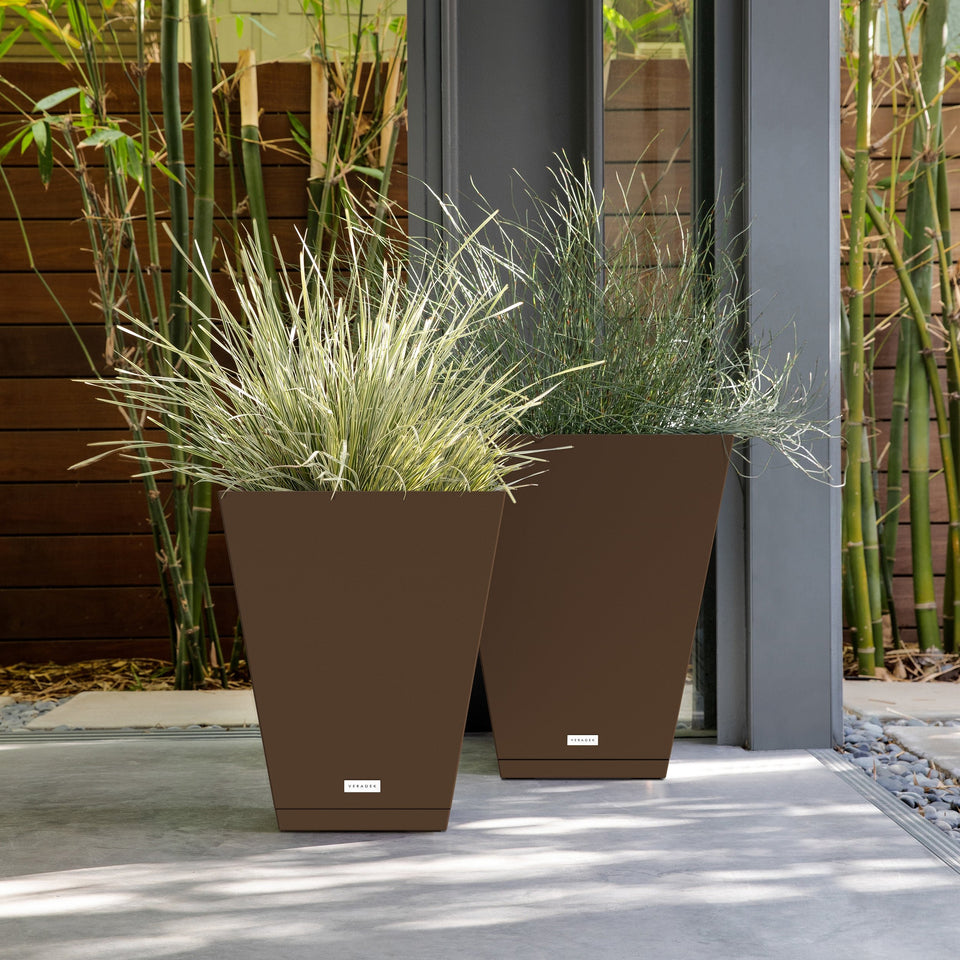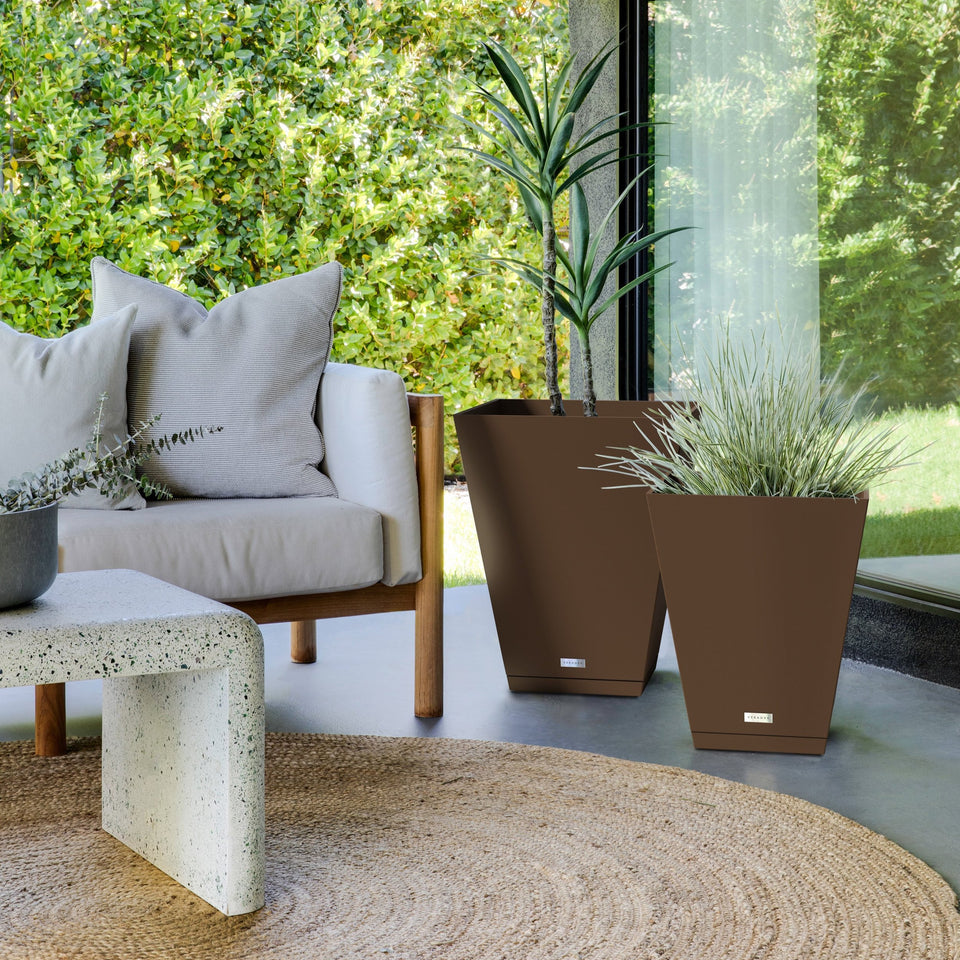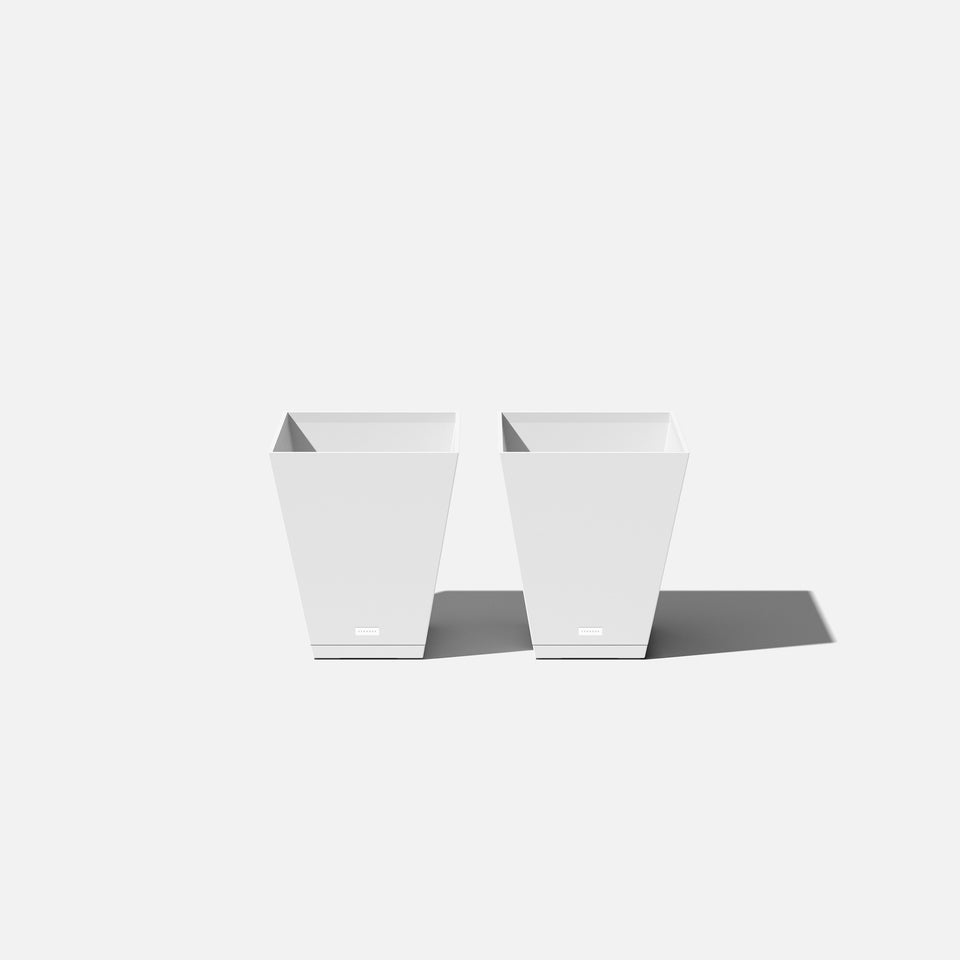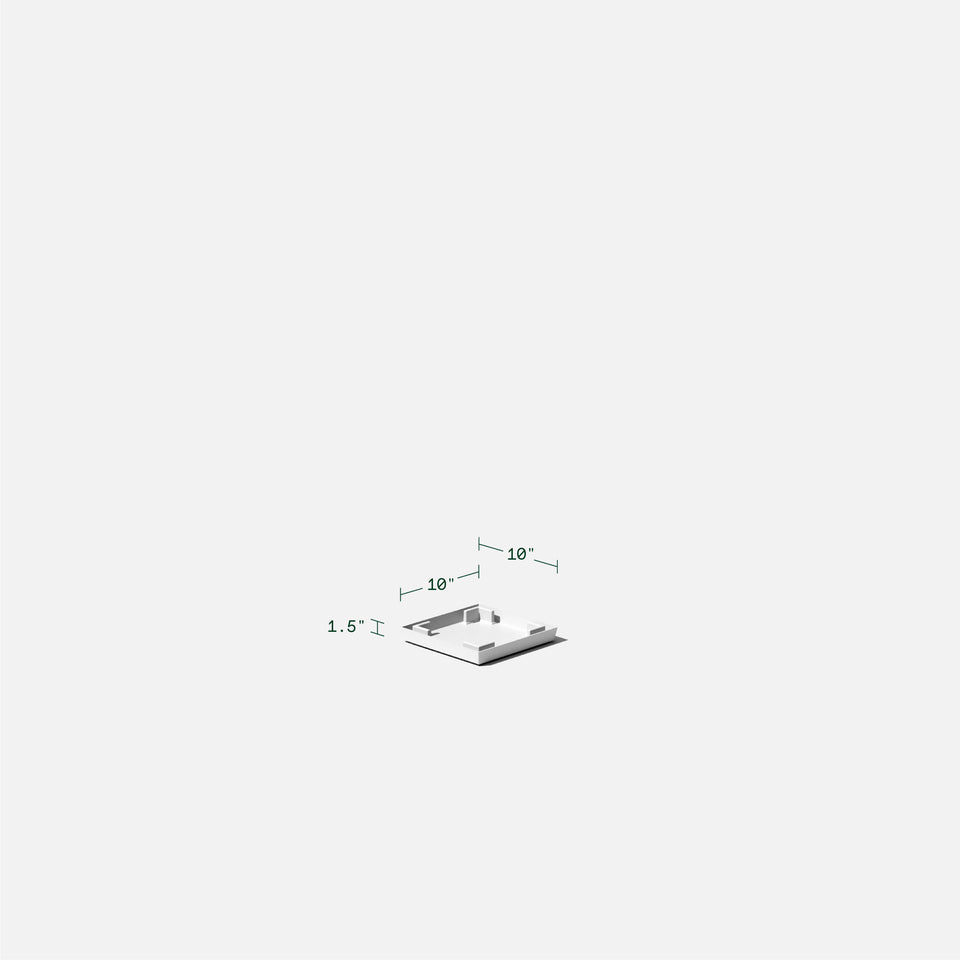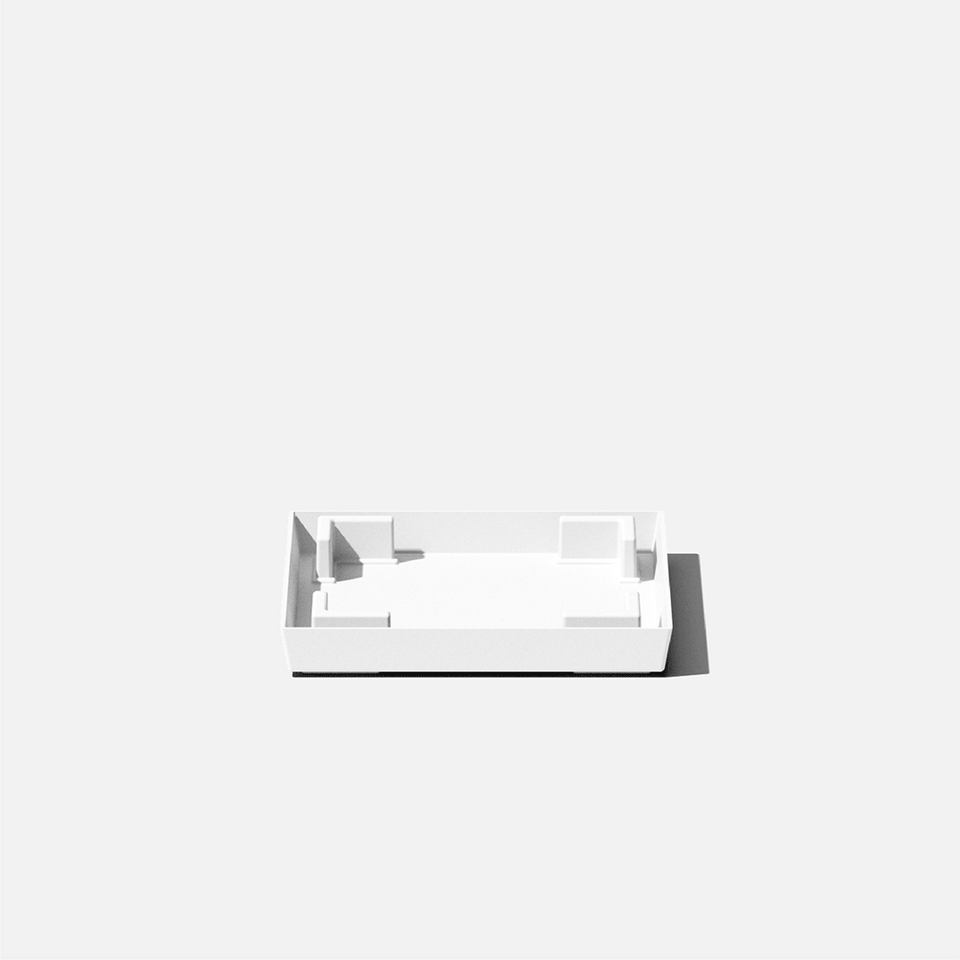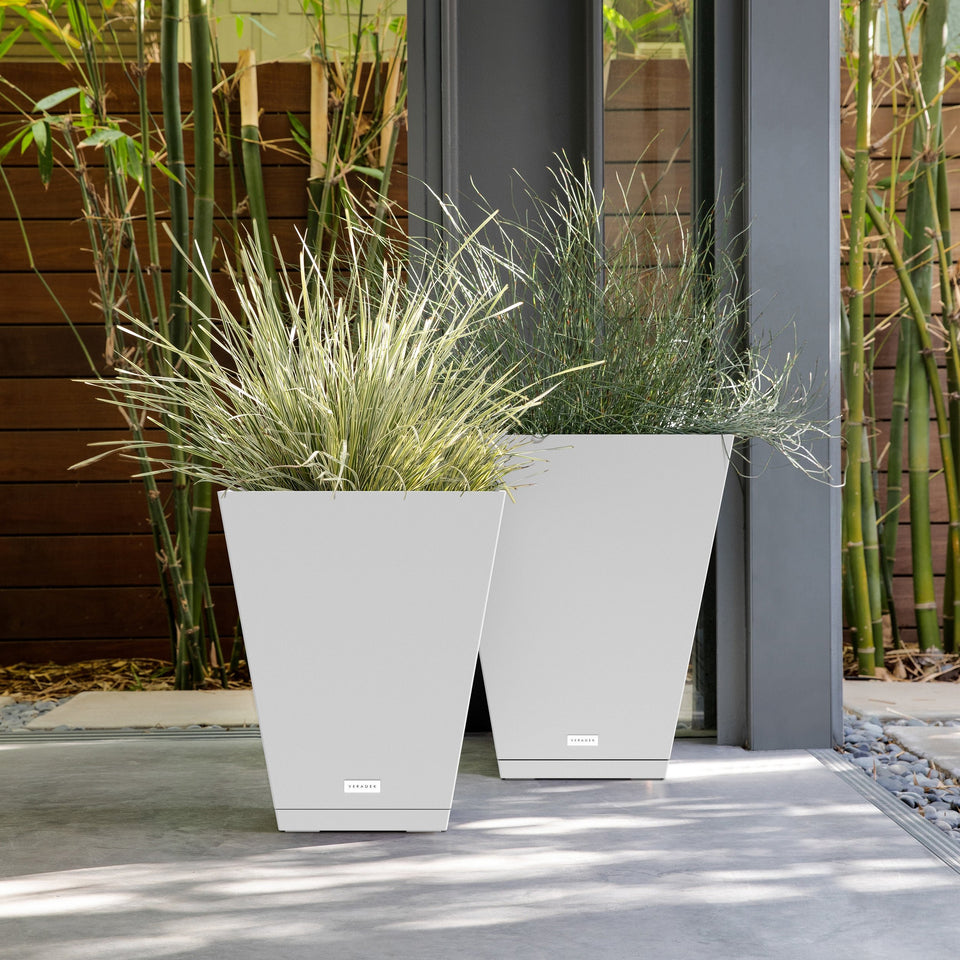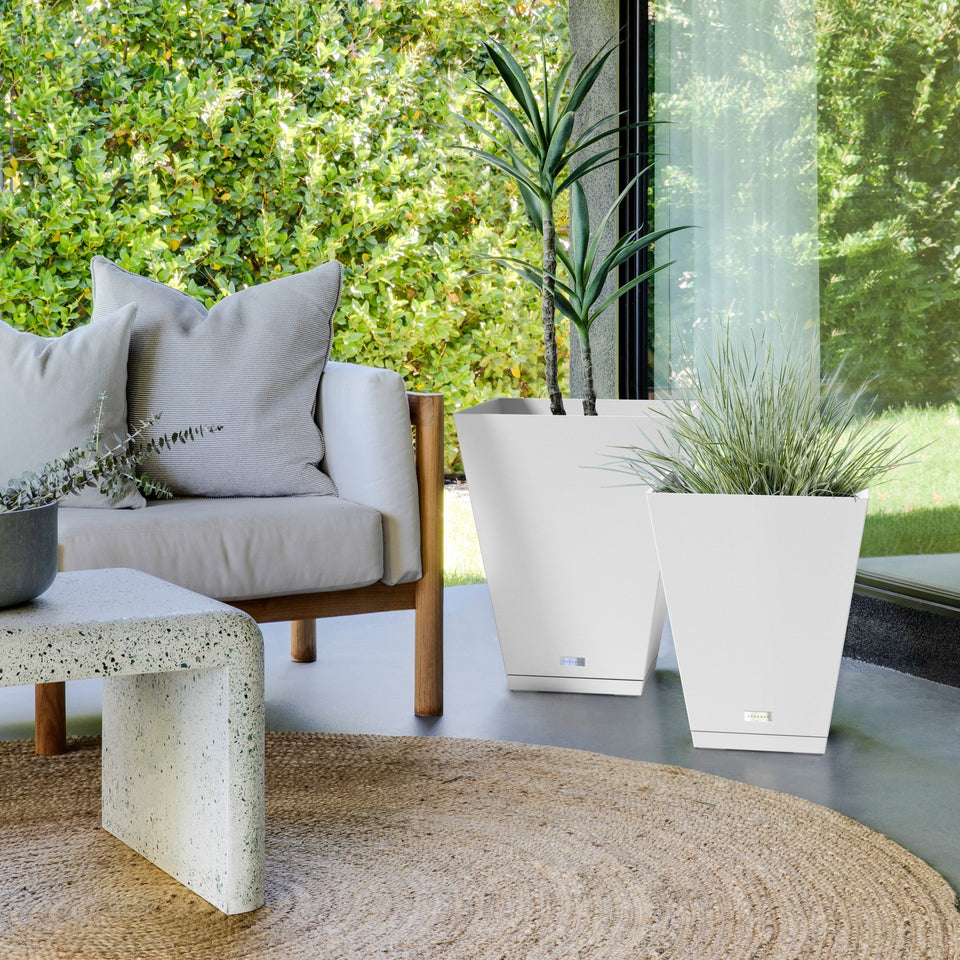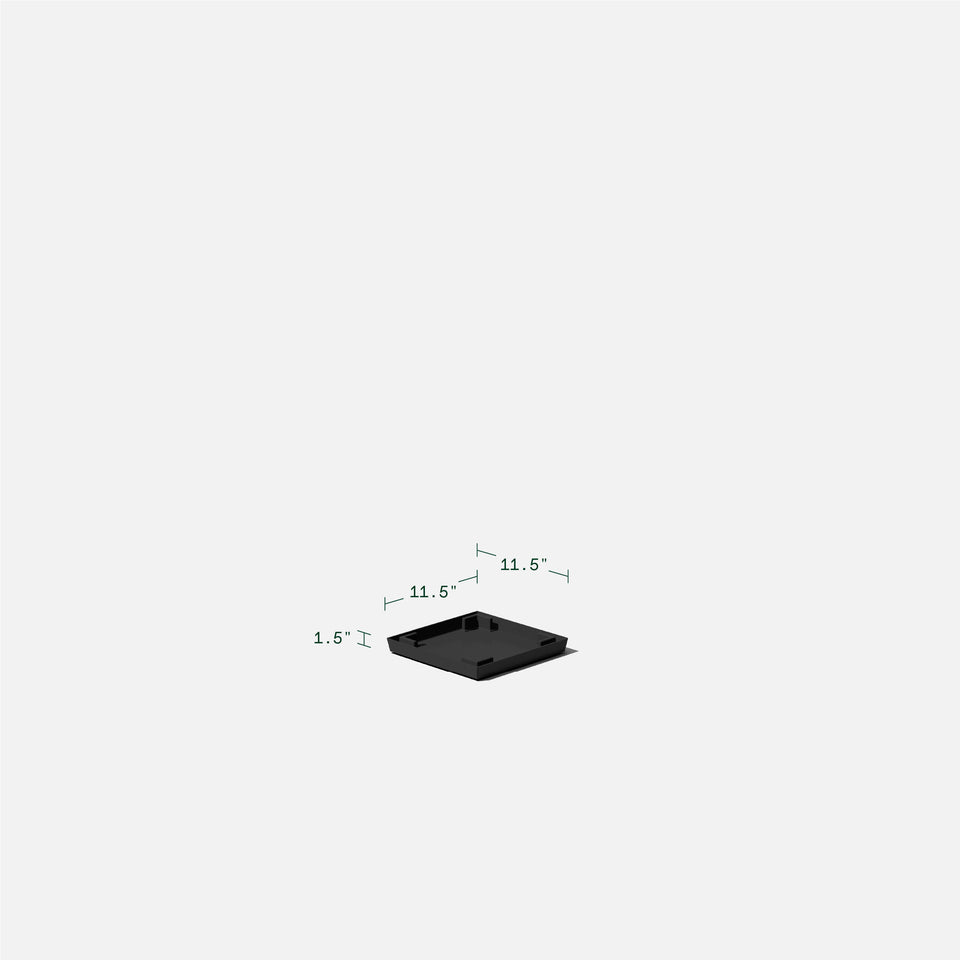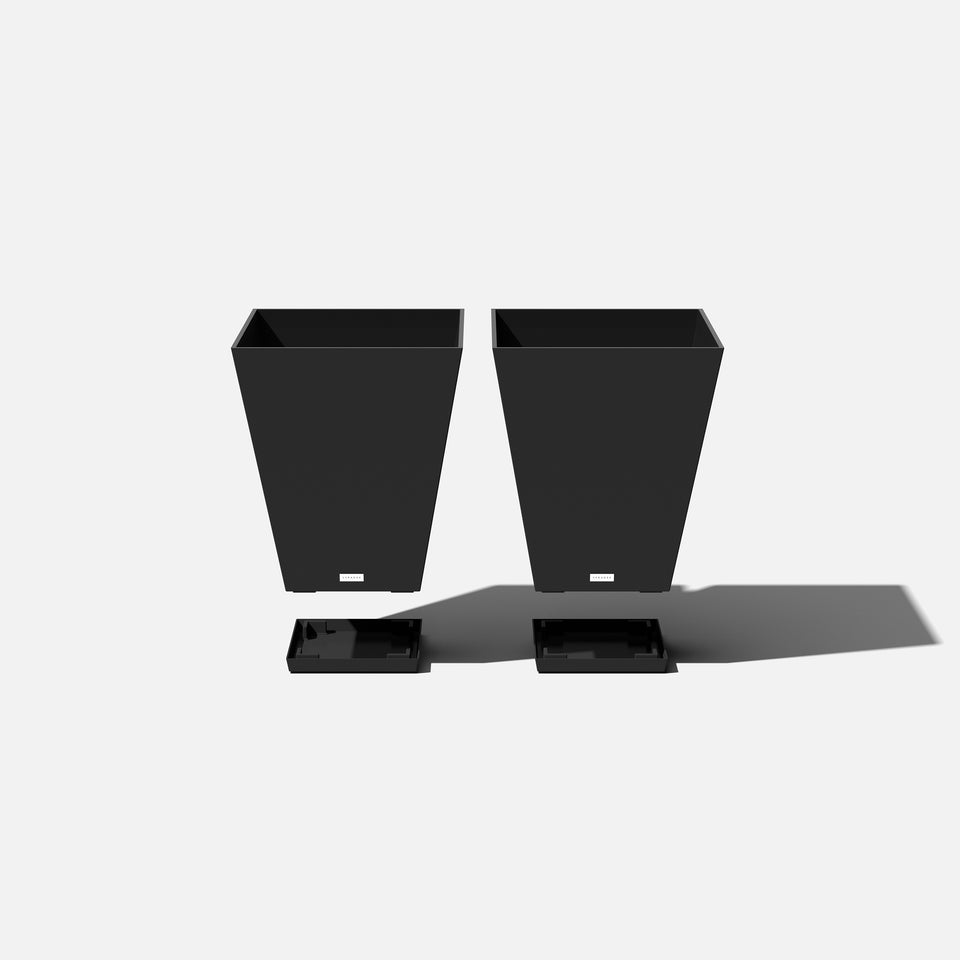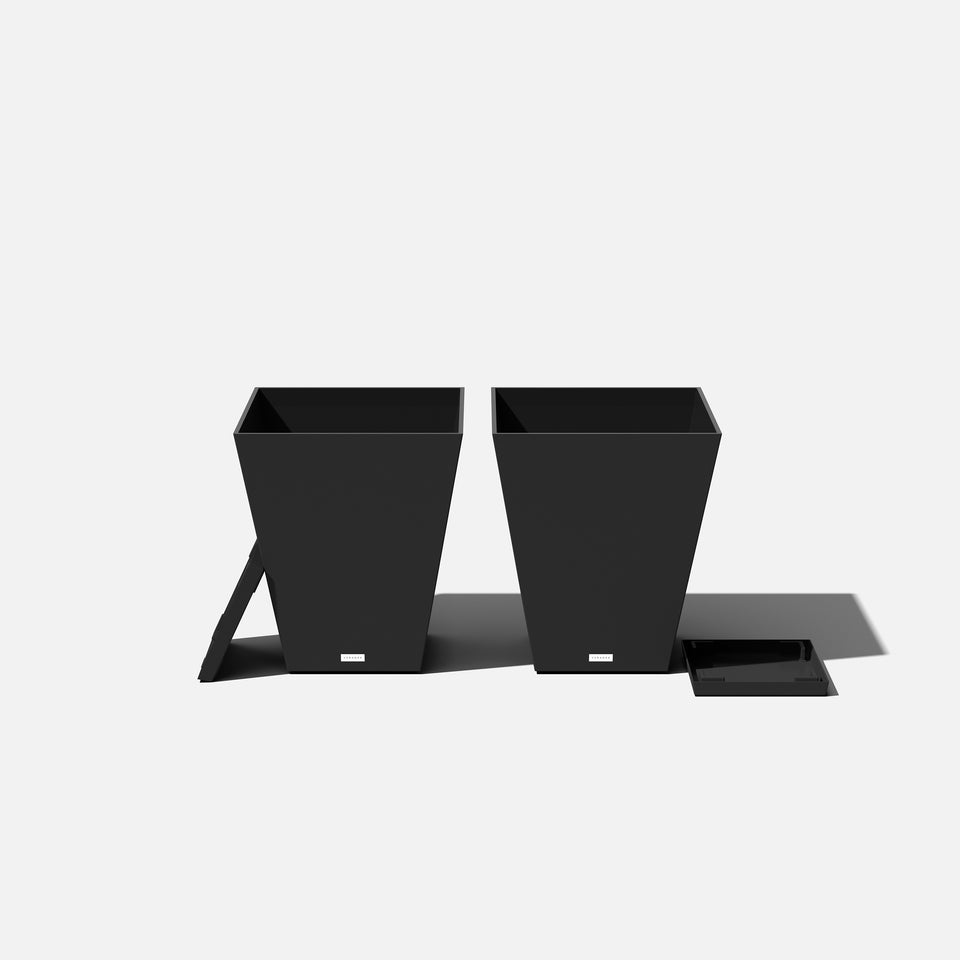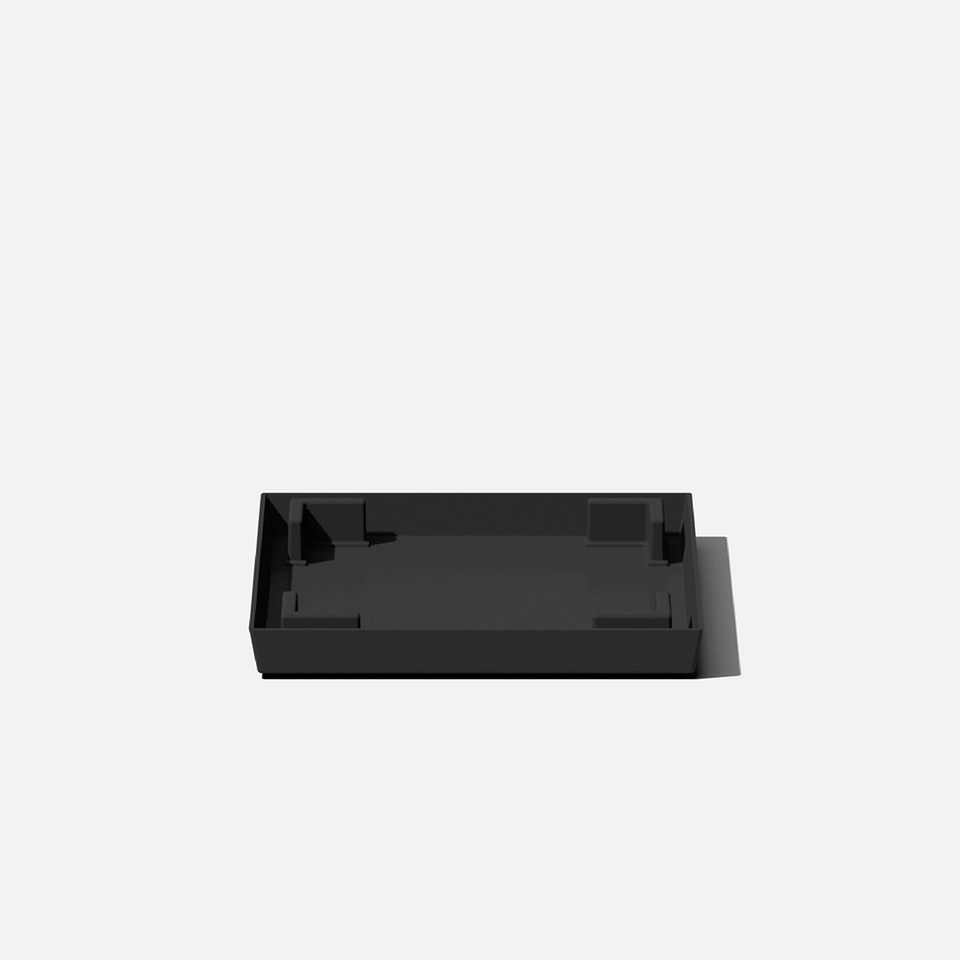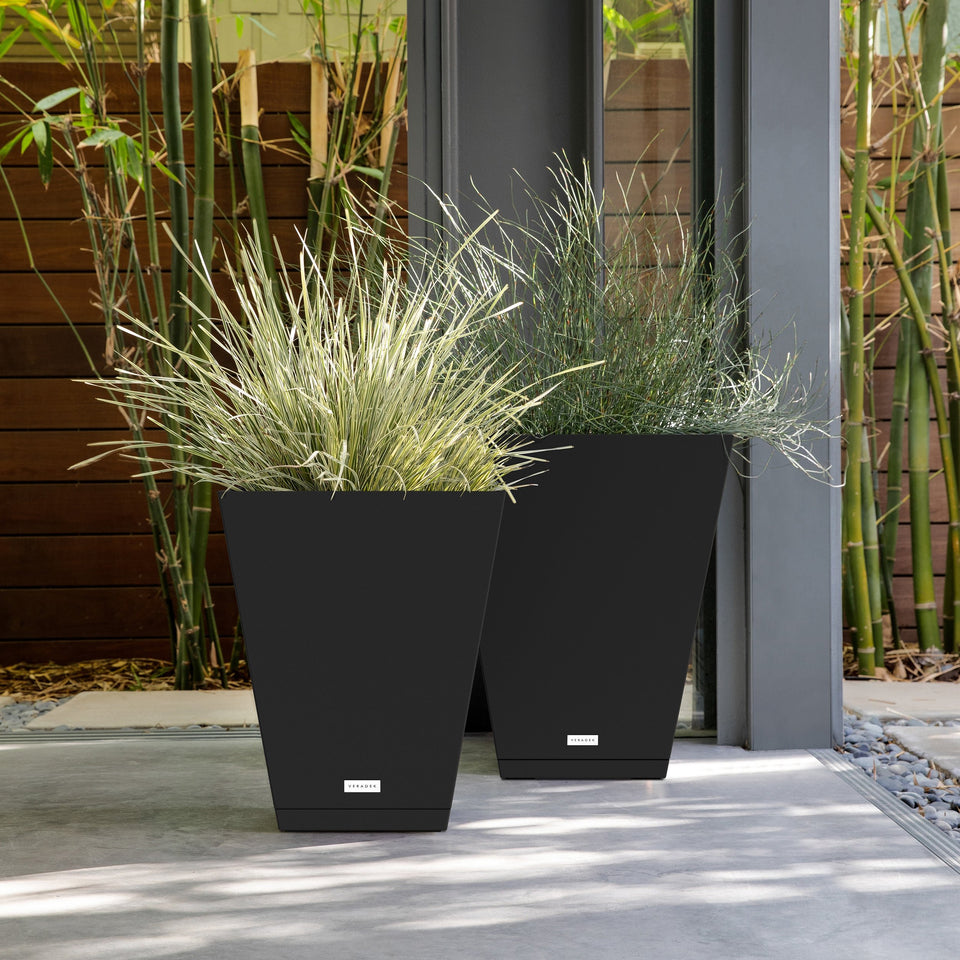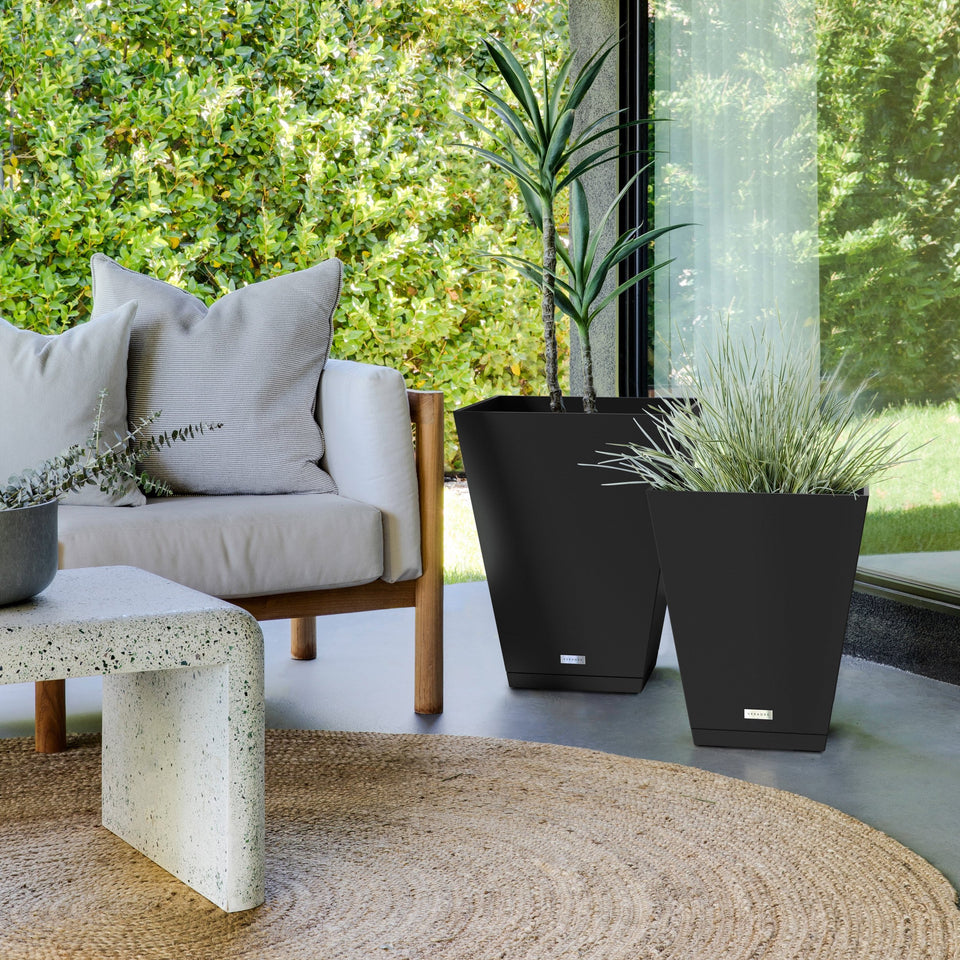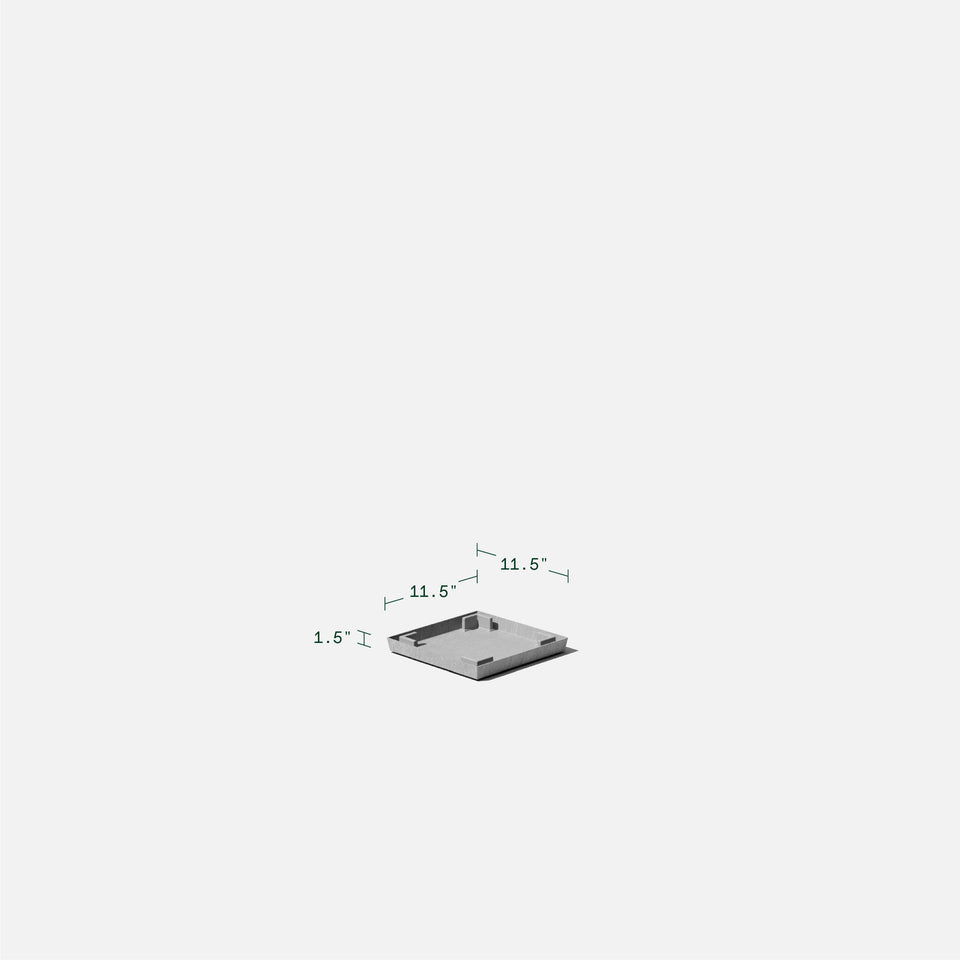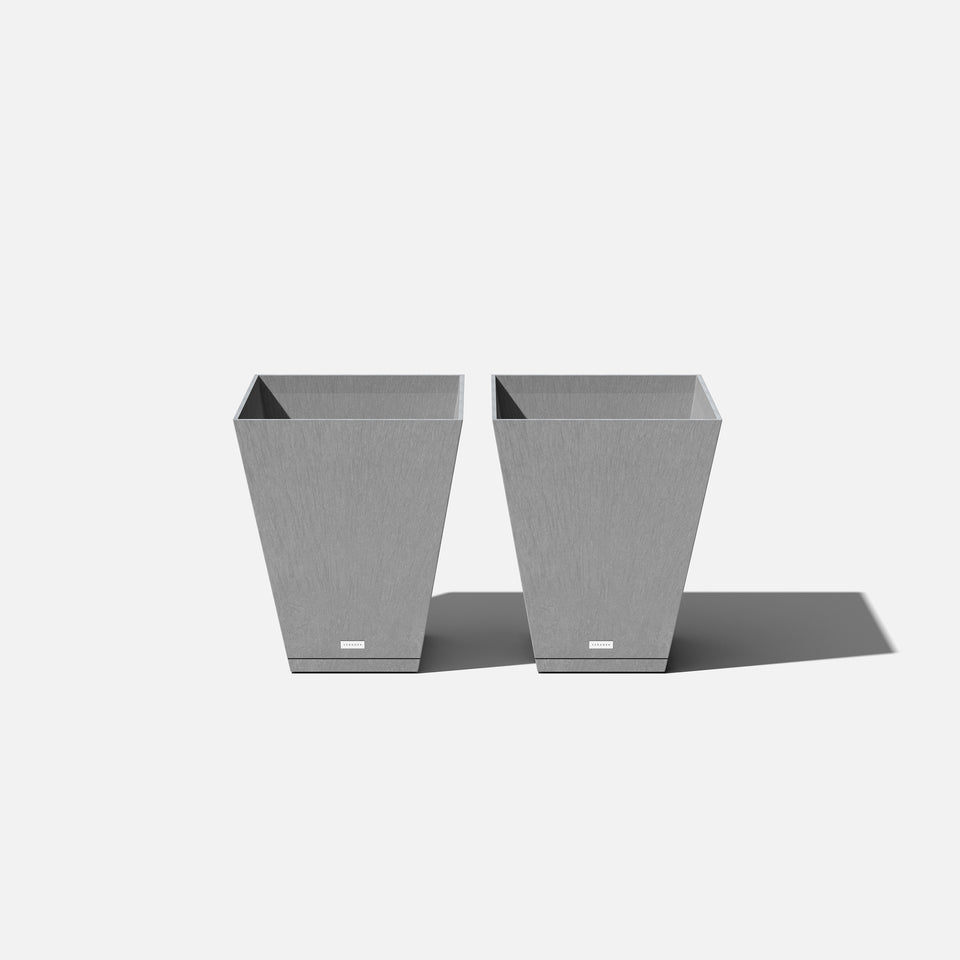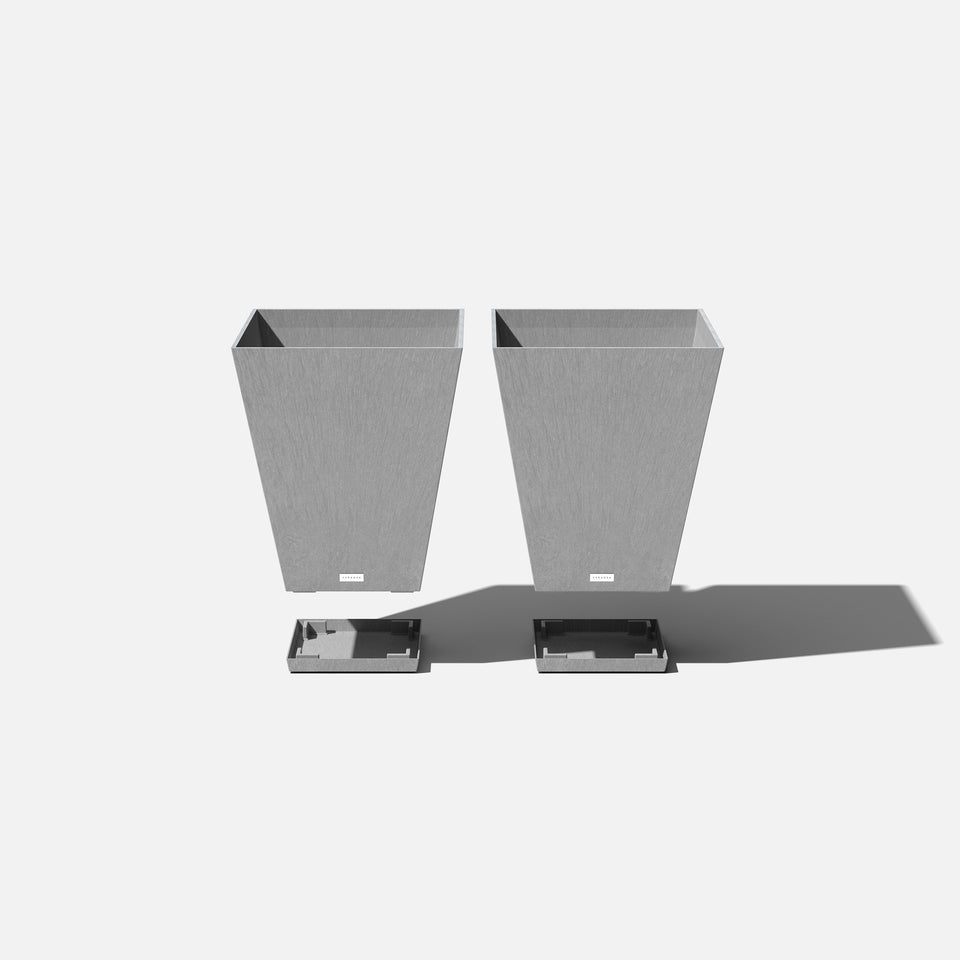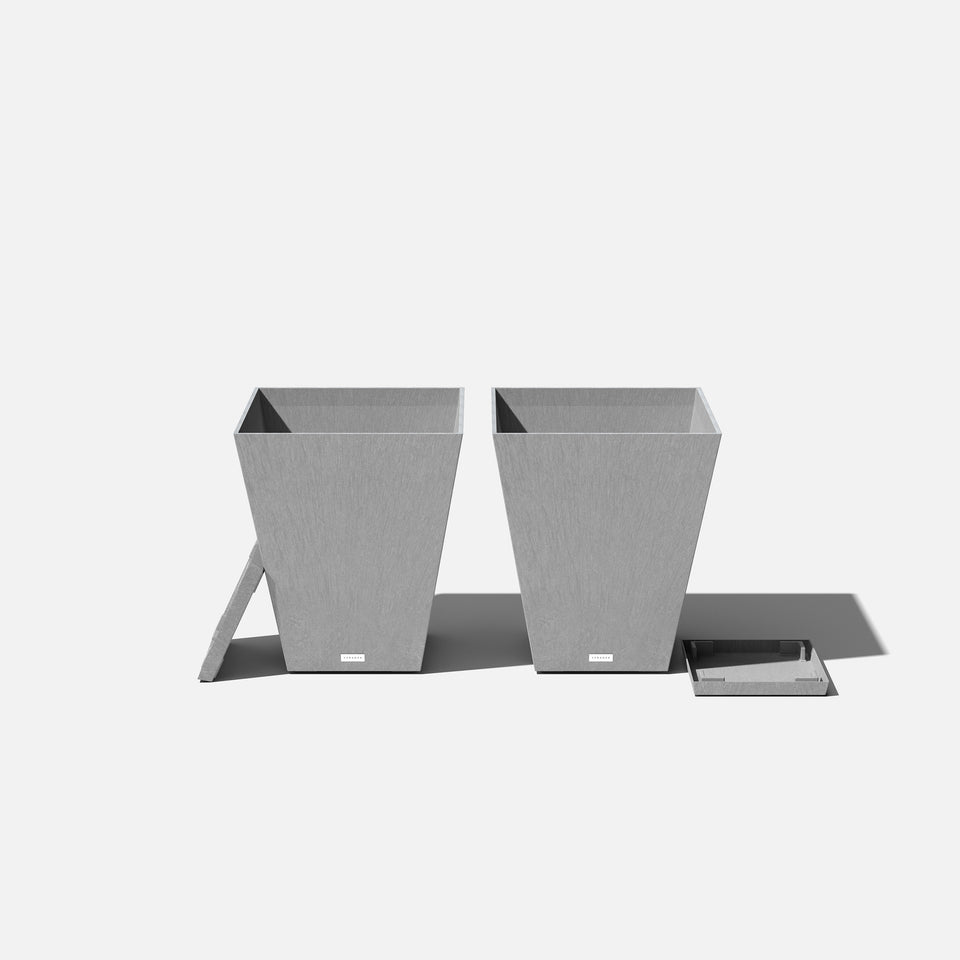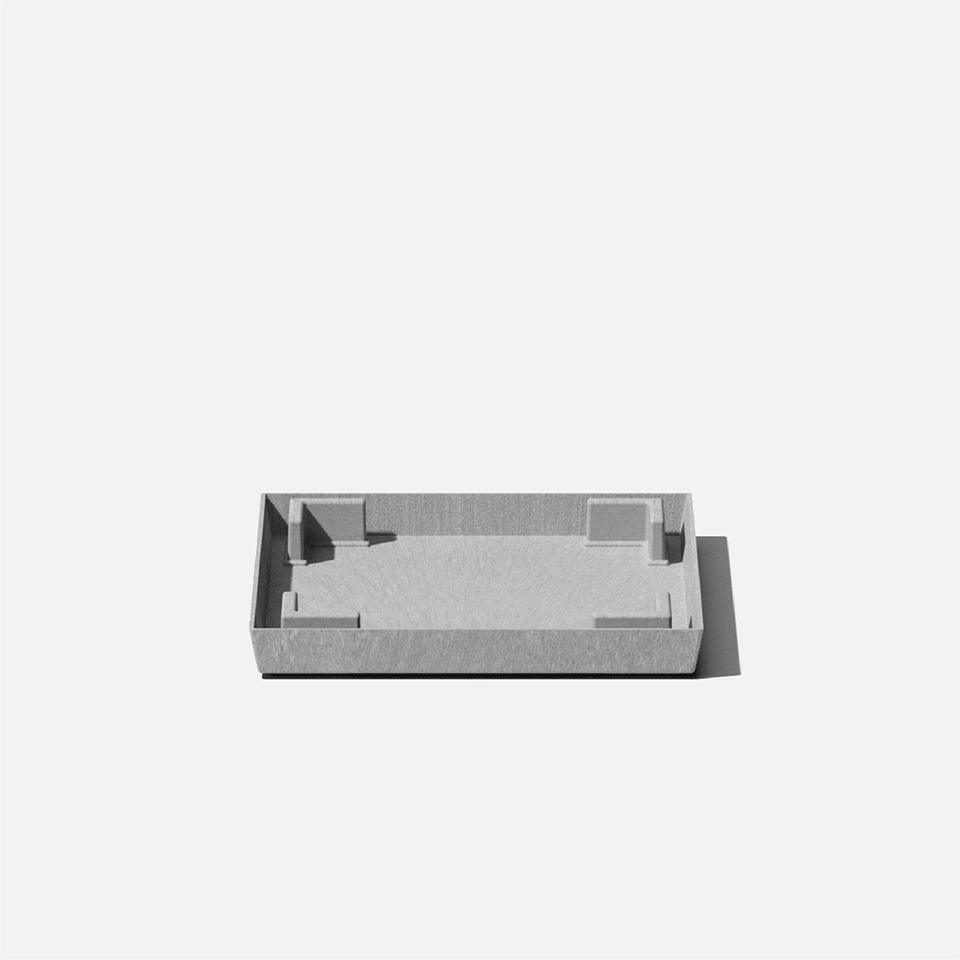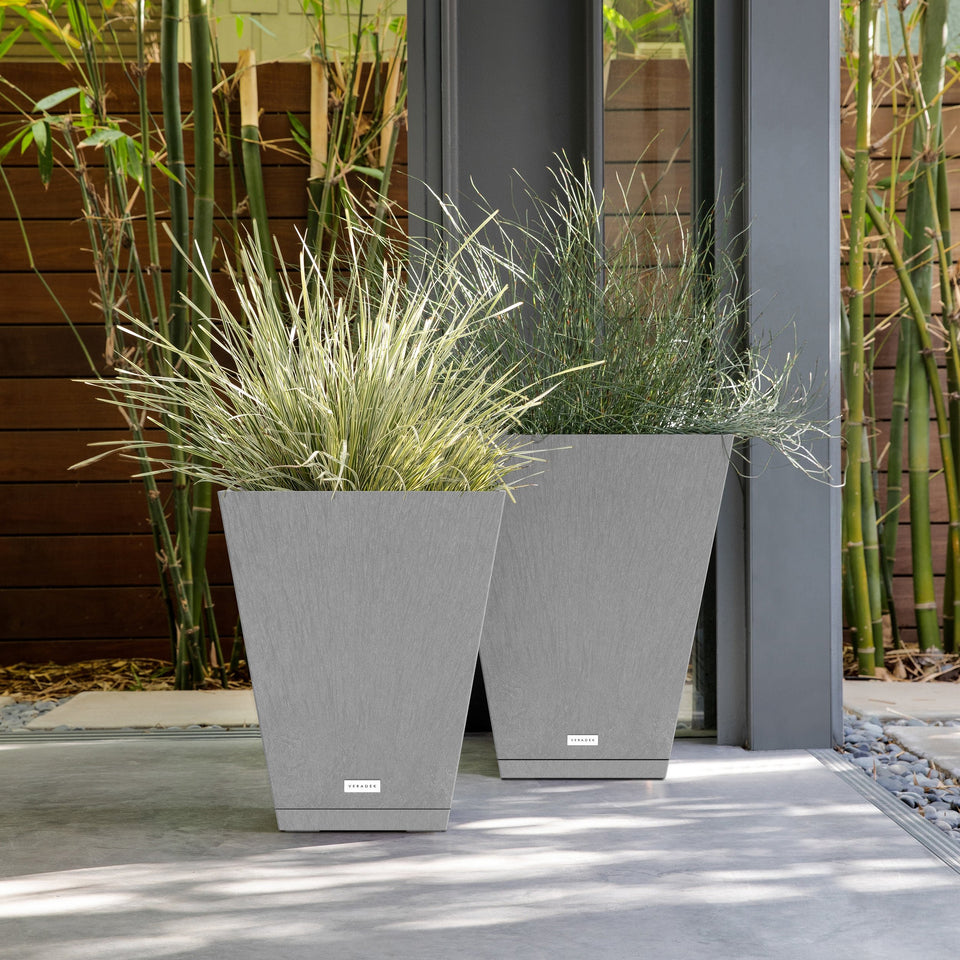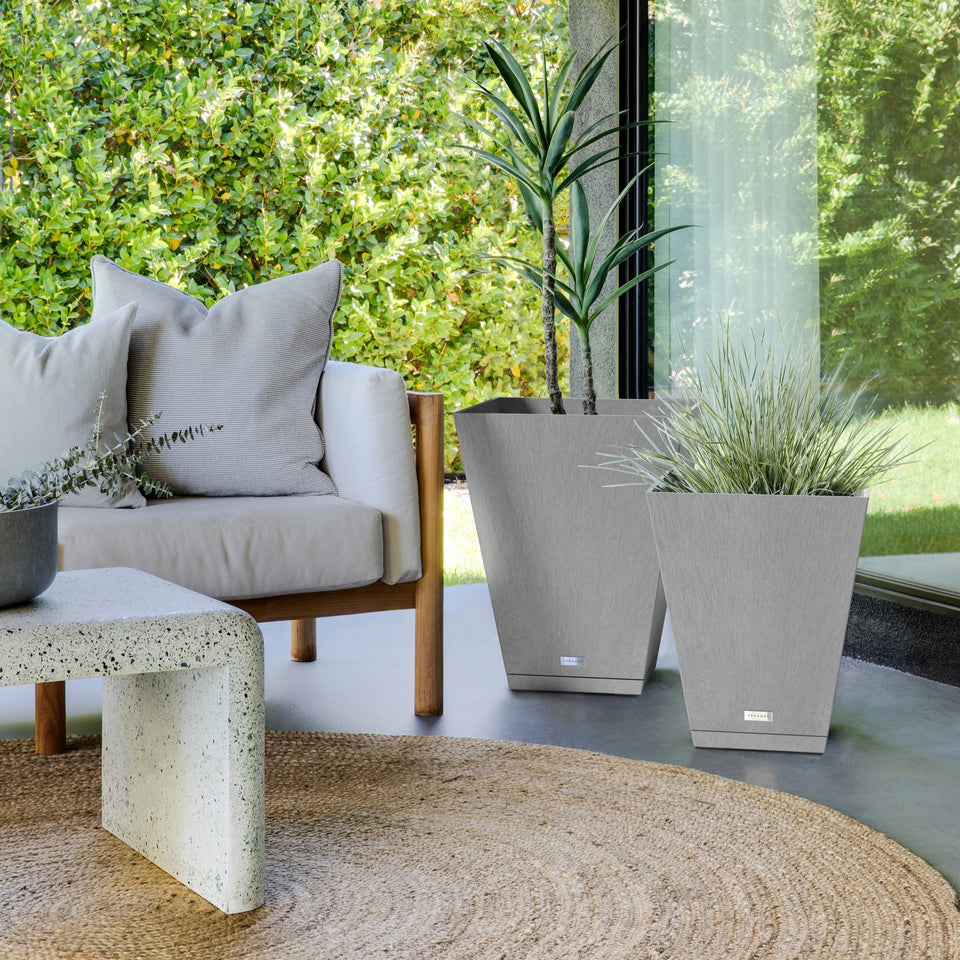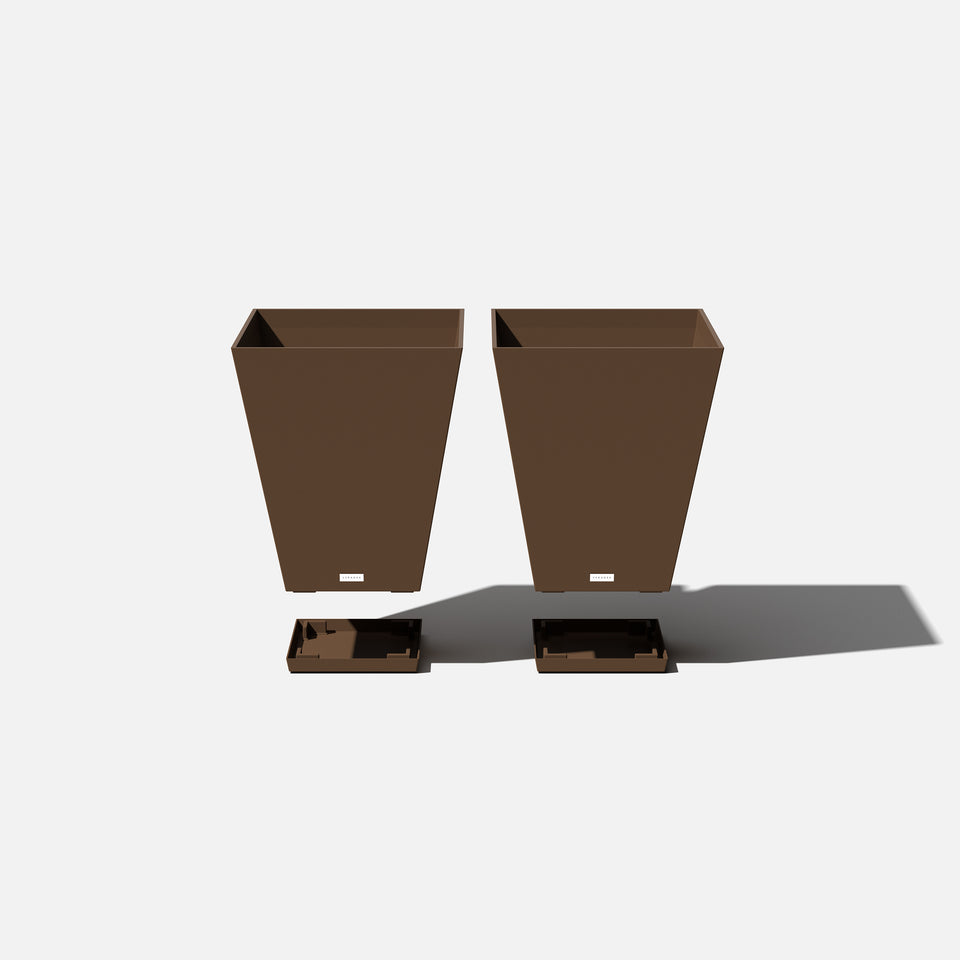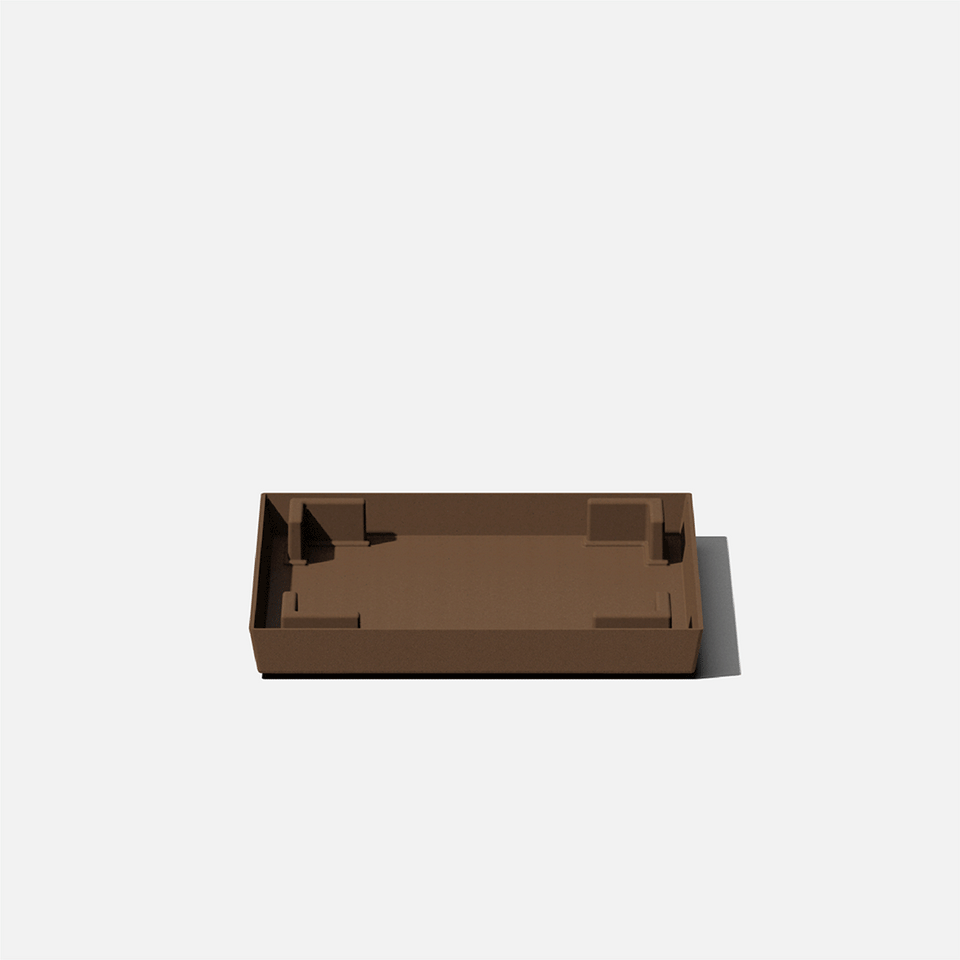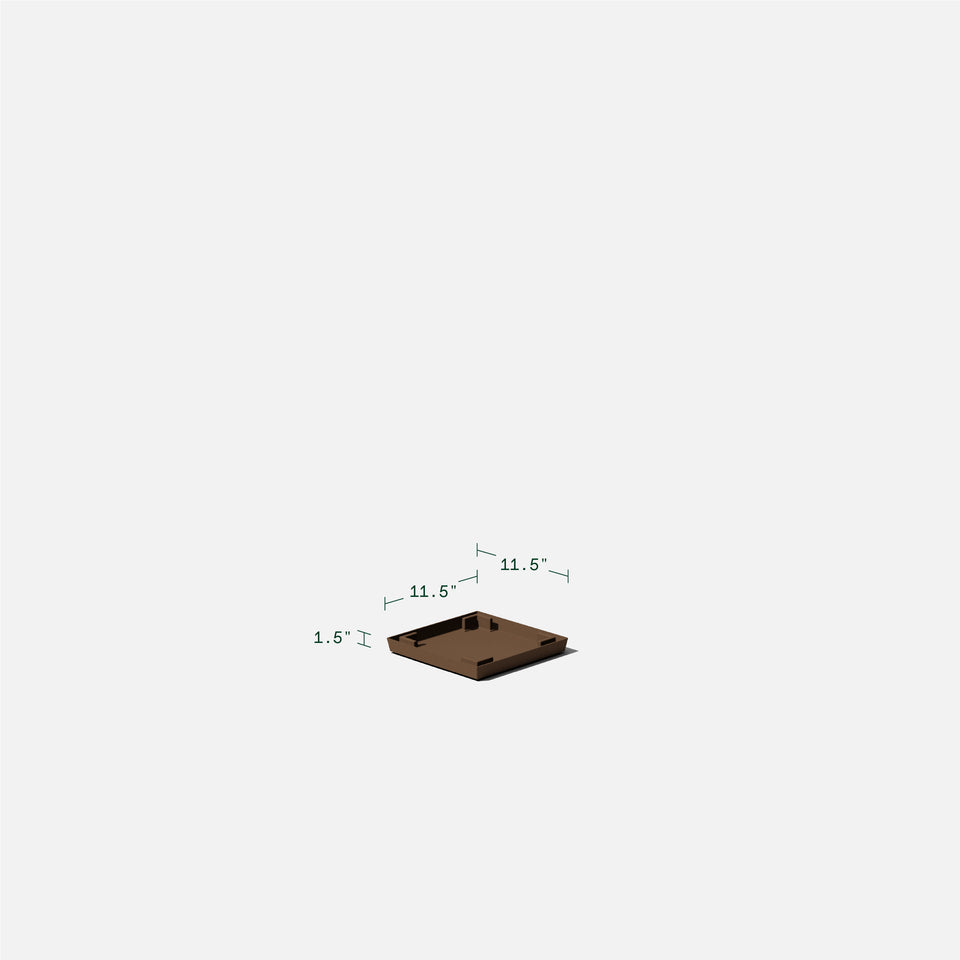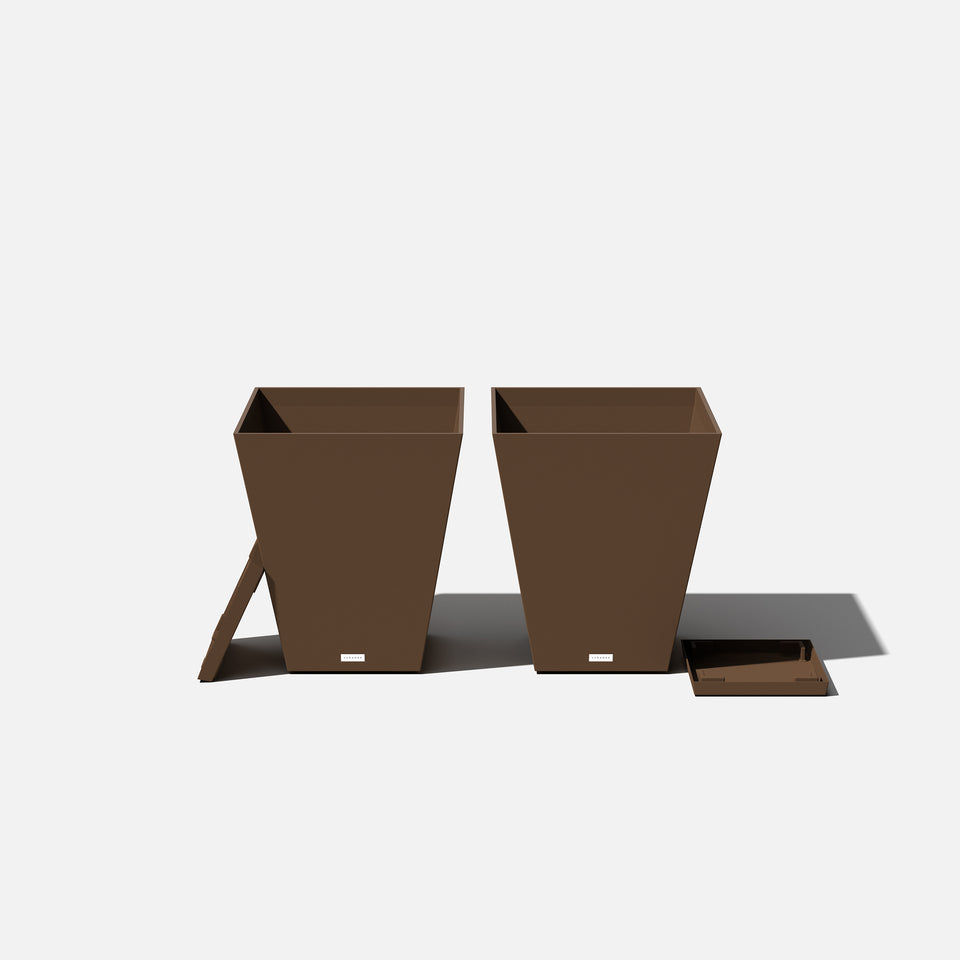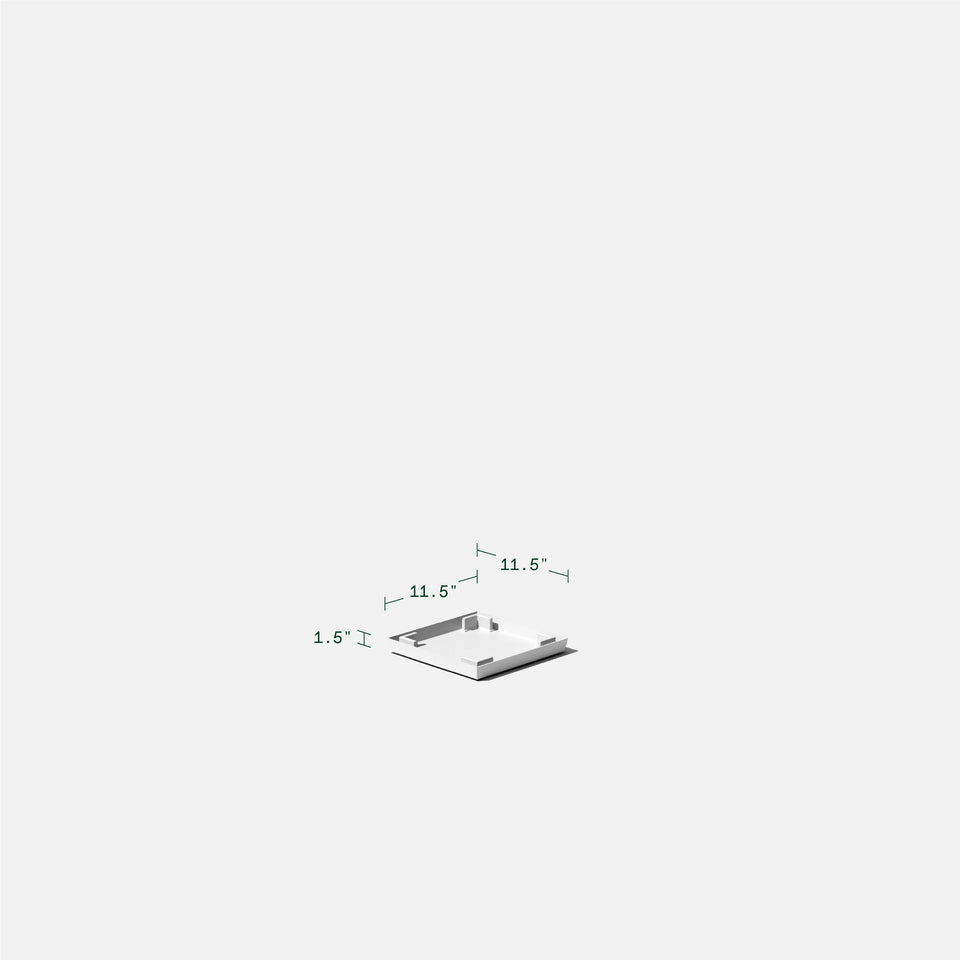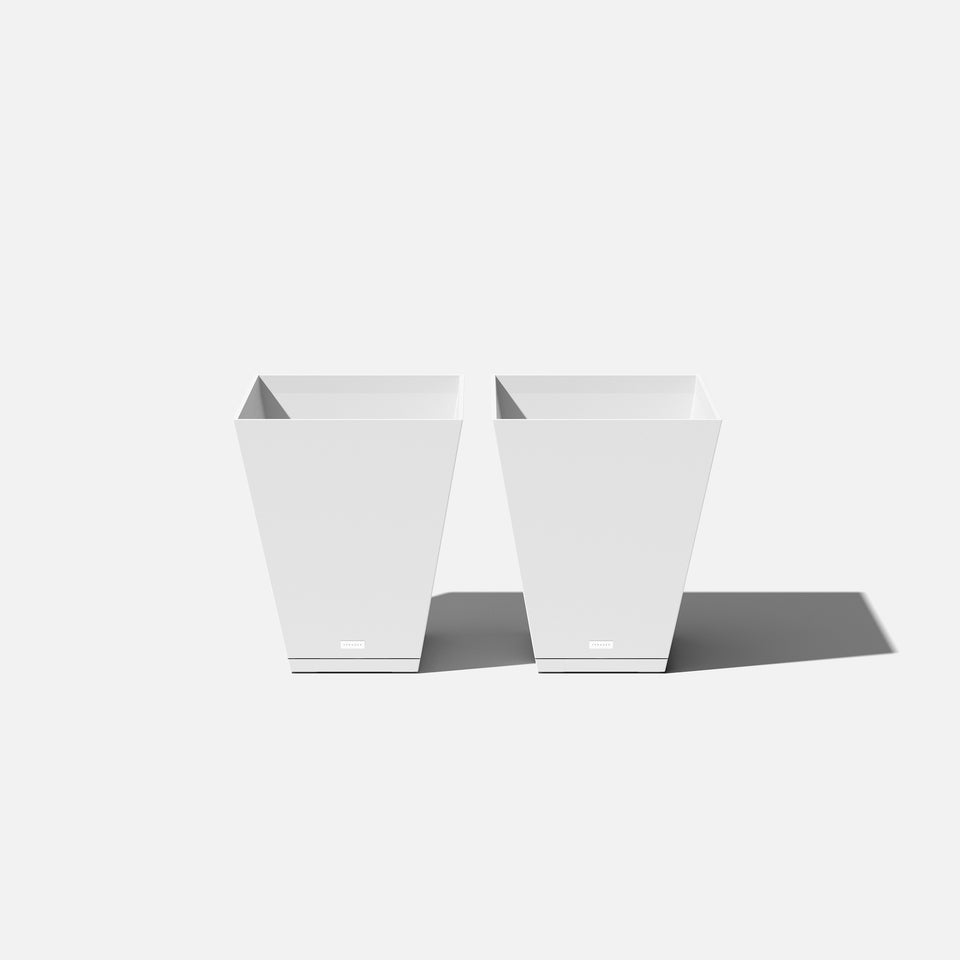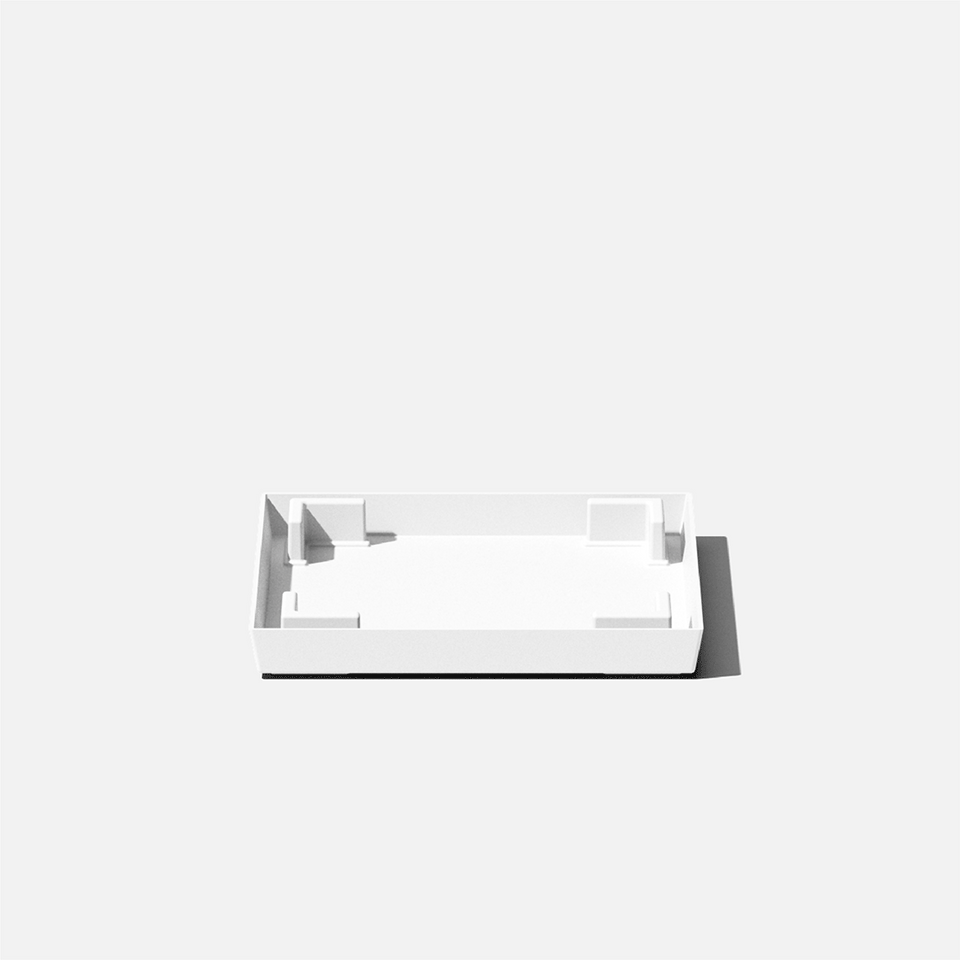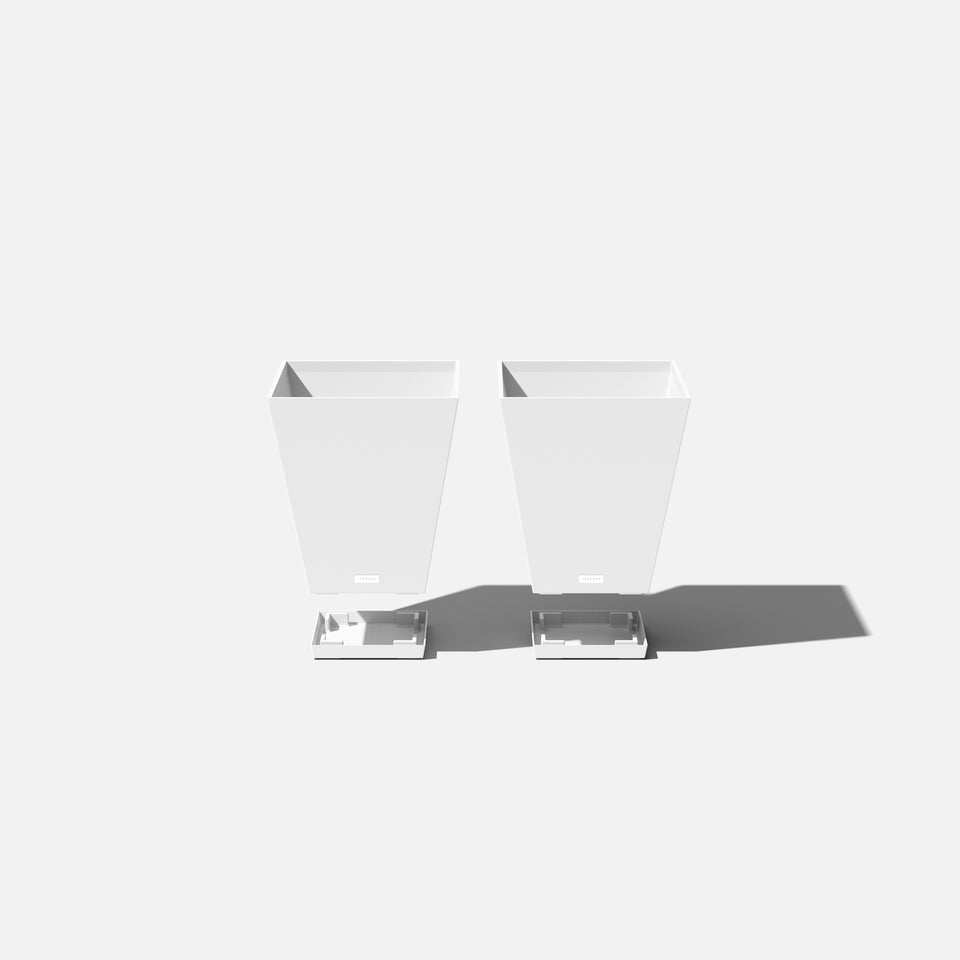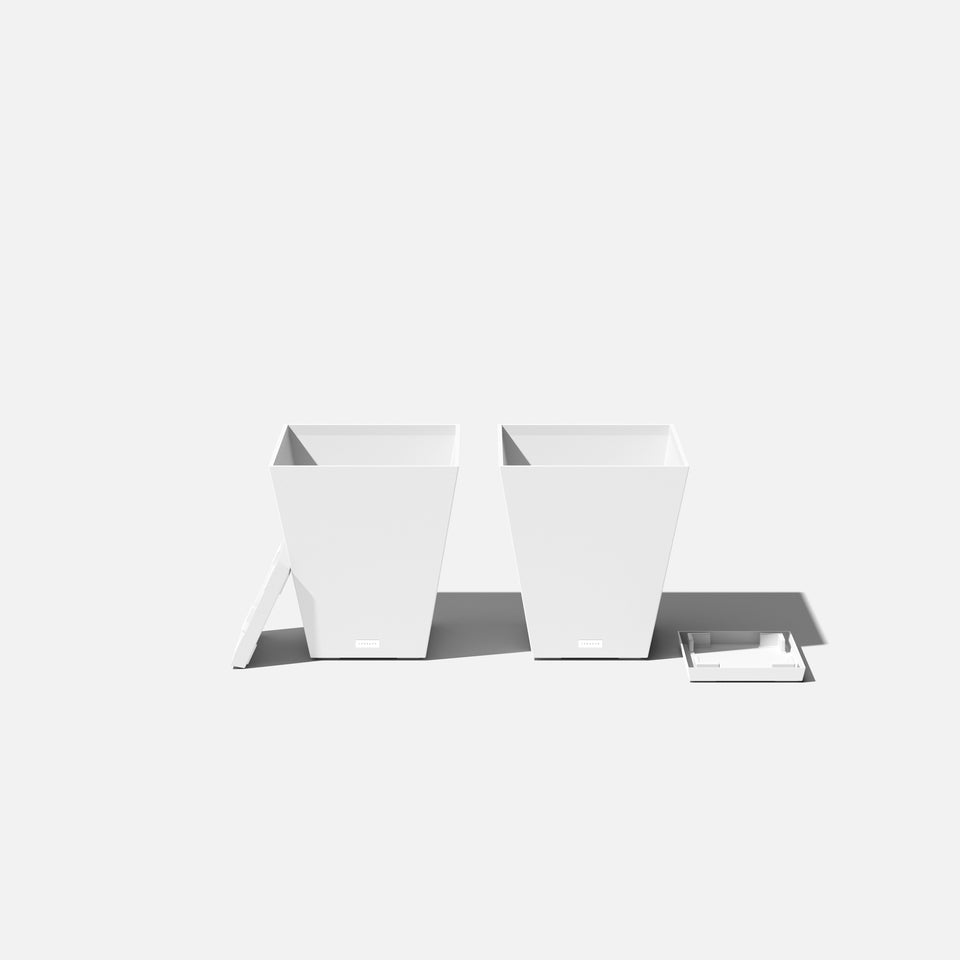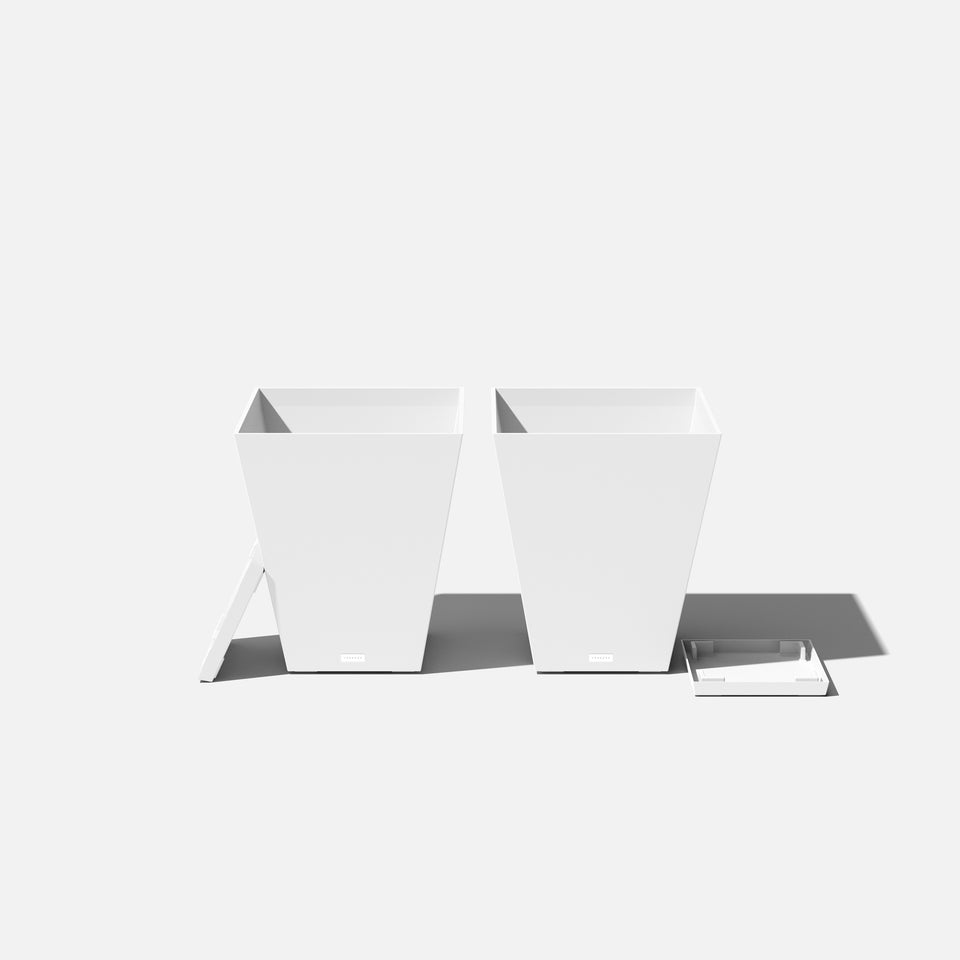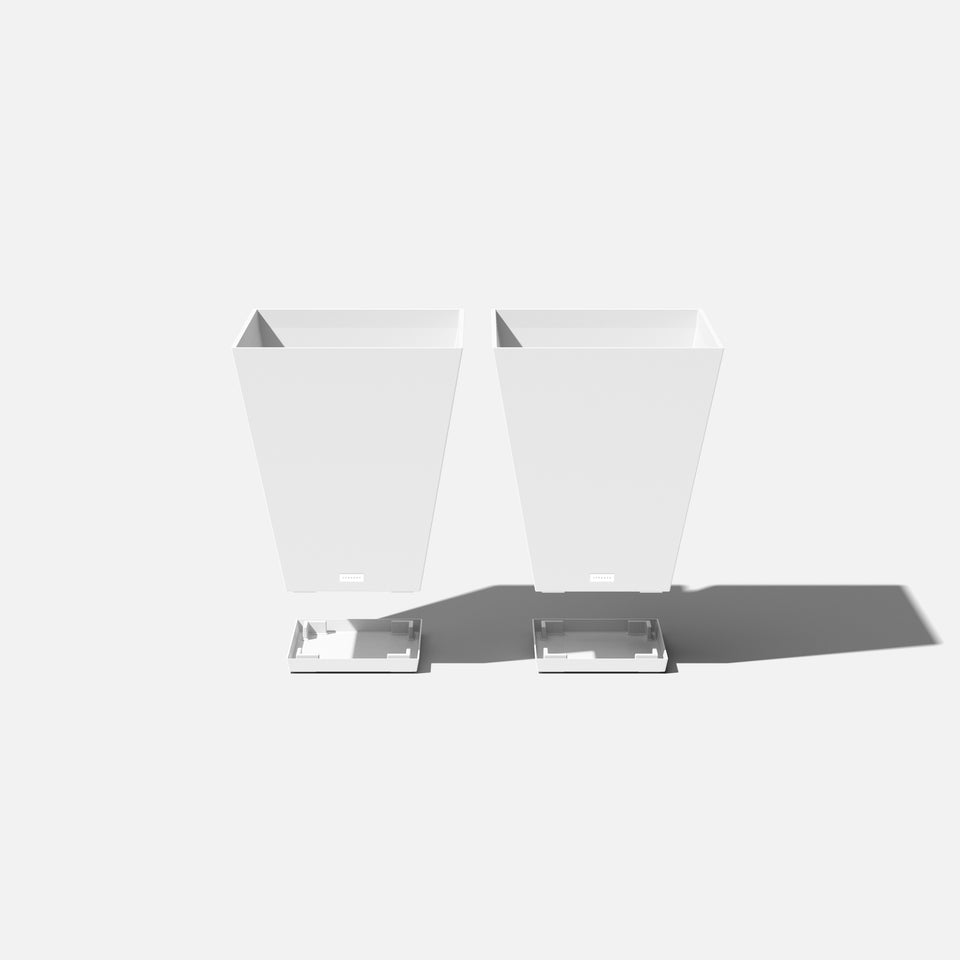 pure nobleton planter
NBV18B-2PK
Add a little modern geometry to your garden, a sleek look for the minimalist in you. A lush space, a bright patio or even poolside, I have the angles to make any space work and the body to outlast every season.
all-weather resistant

durable and lightweight materials

5 year warranty
crack-proof
fade-resistant
scratch resistant
drainage holes
optional drip tray
durable polypropylene construction
extreme temperature tested (-20 to +120 degrees)
nobleton eighteen: 16" L x 16" W x 18" H weight: 9 lbs capacity: 12.2 gal | 46.4 L
nobleton twenty-two: 19" L x 19" W x 22" H weight: 13 lbs capacity: 20 gal | 79.3 L
the perfect pair—
planter and the only tray™ combo

The only tray™ enables you to place your planters anywhere water runoff is a concern, aka indoors. Available in the same shades as your planter, you will always have the perfect match.
Take a Look