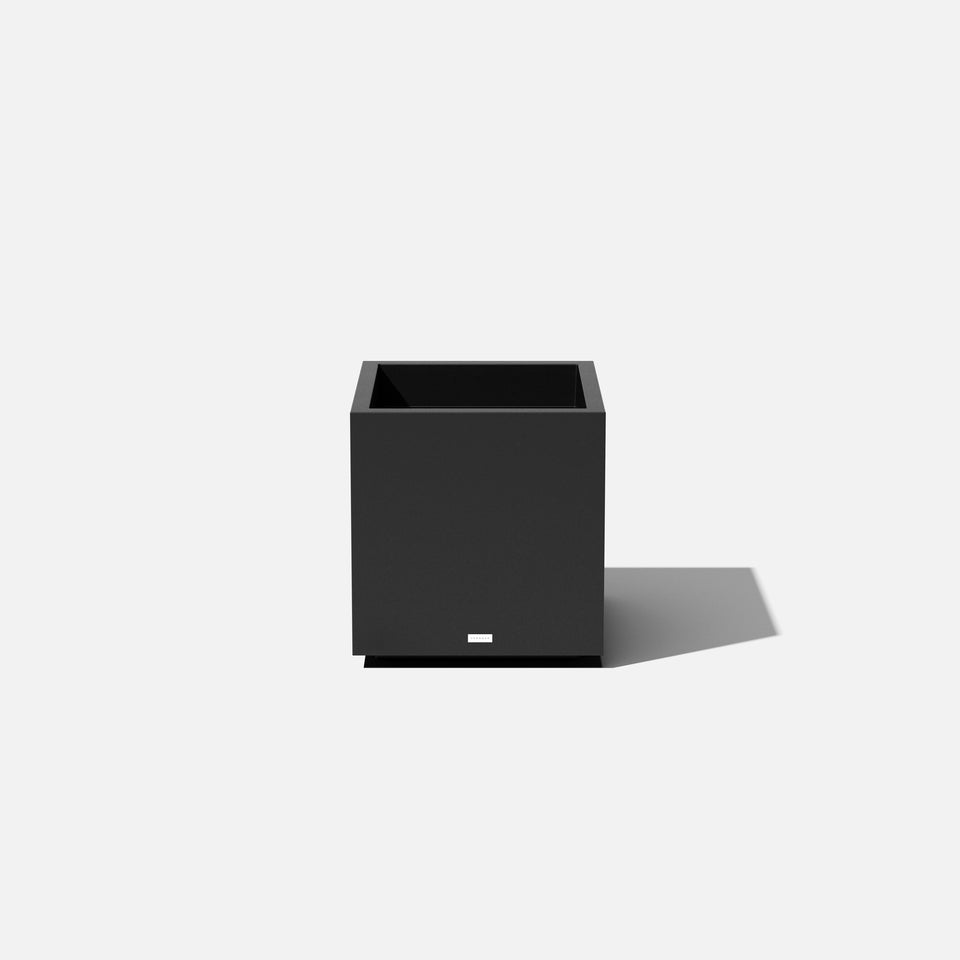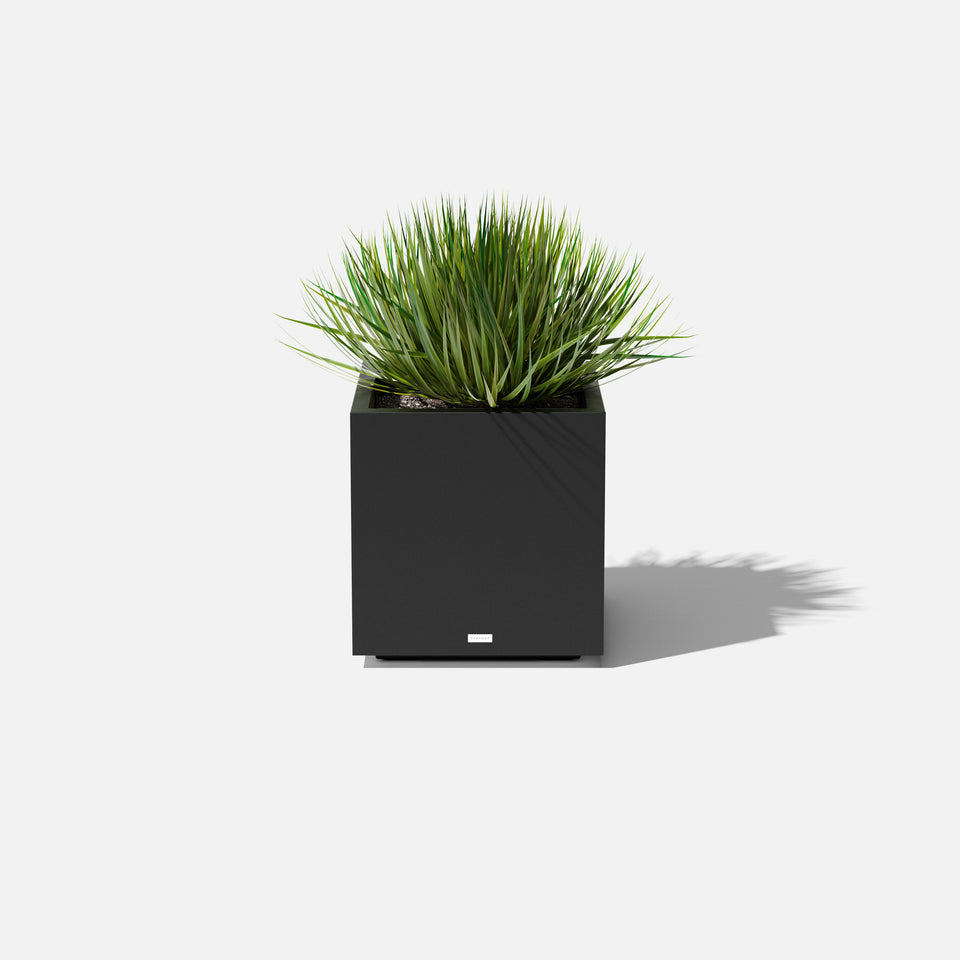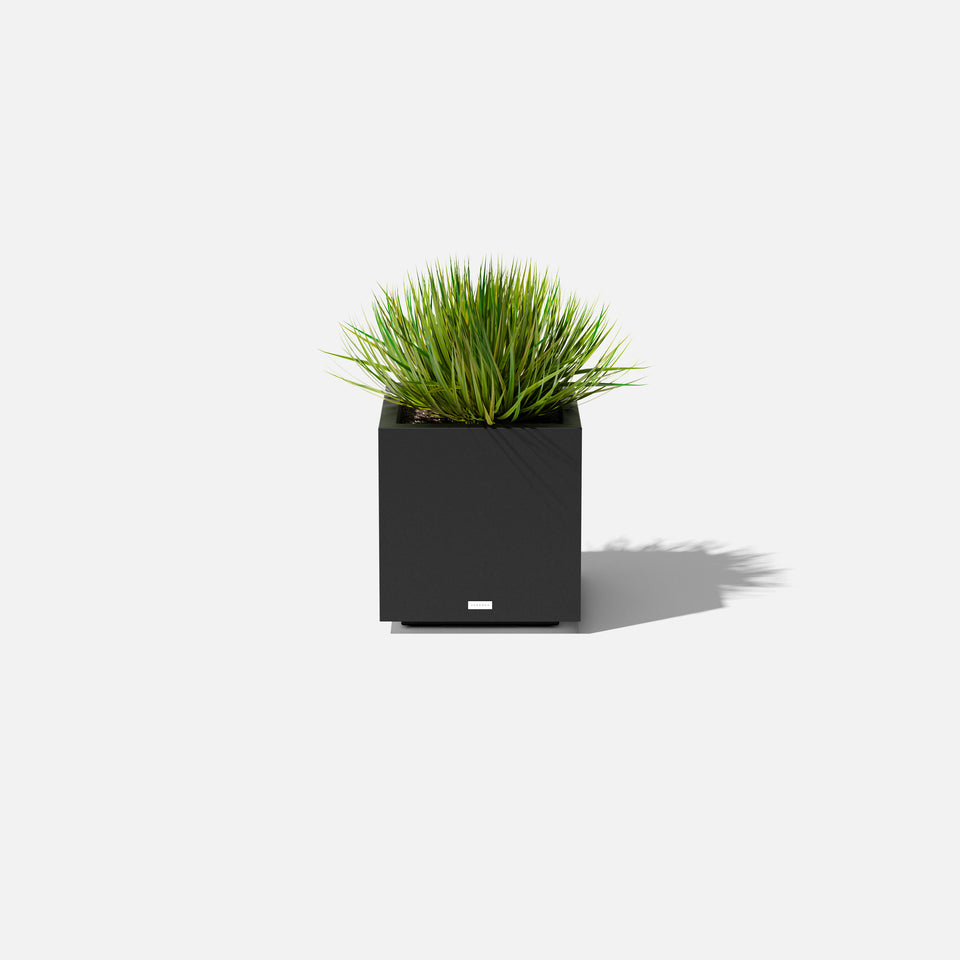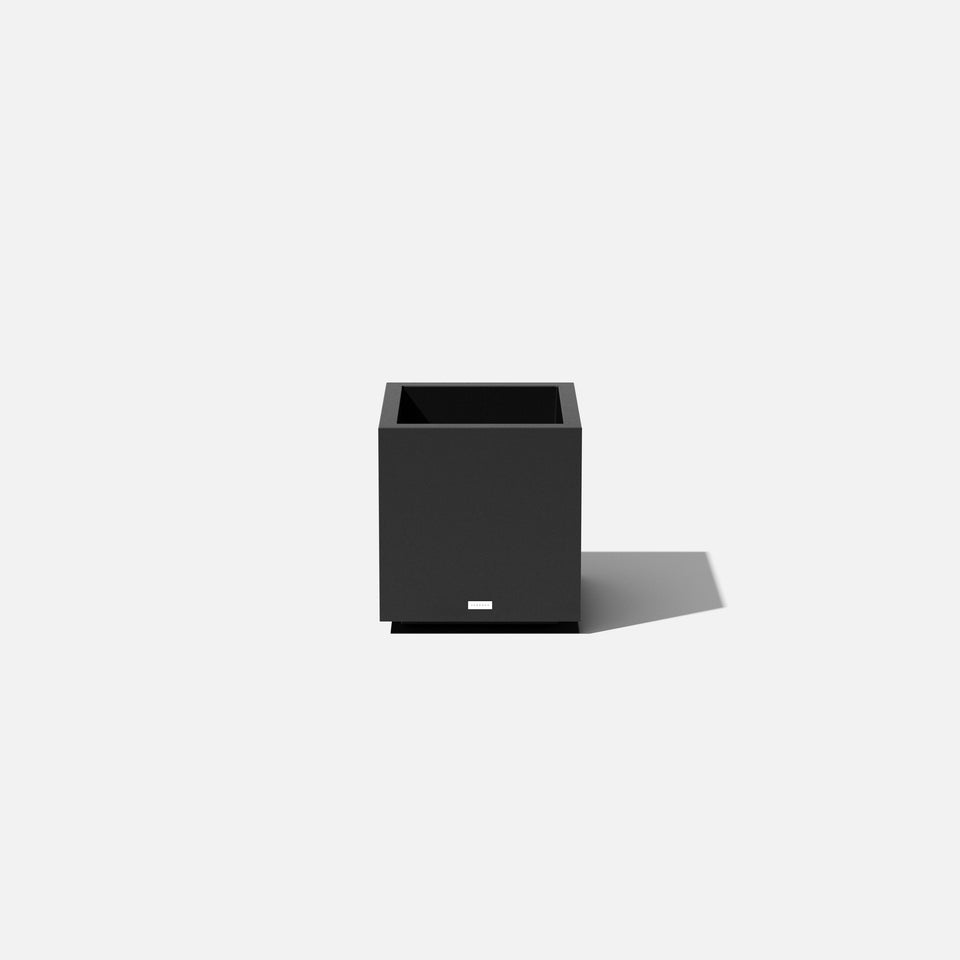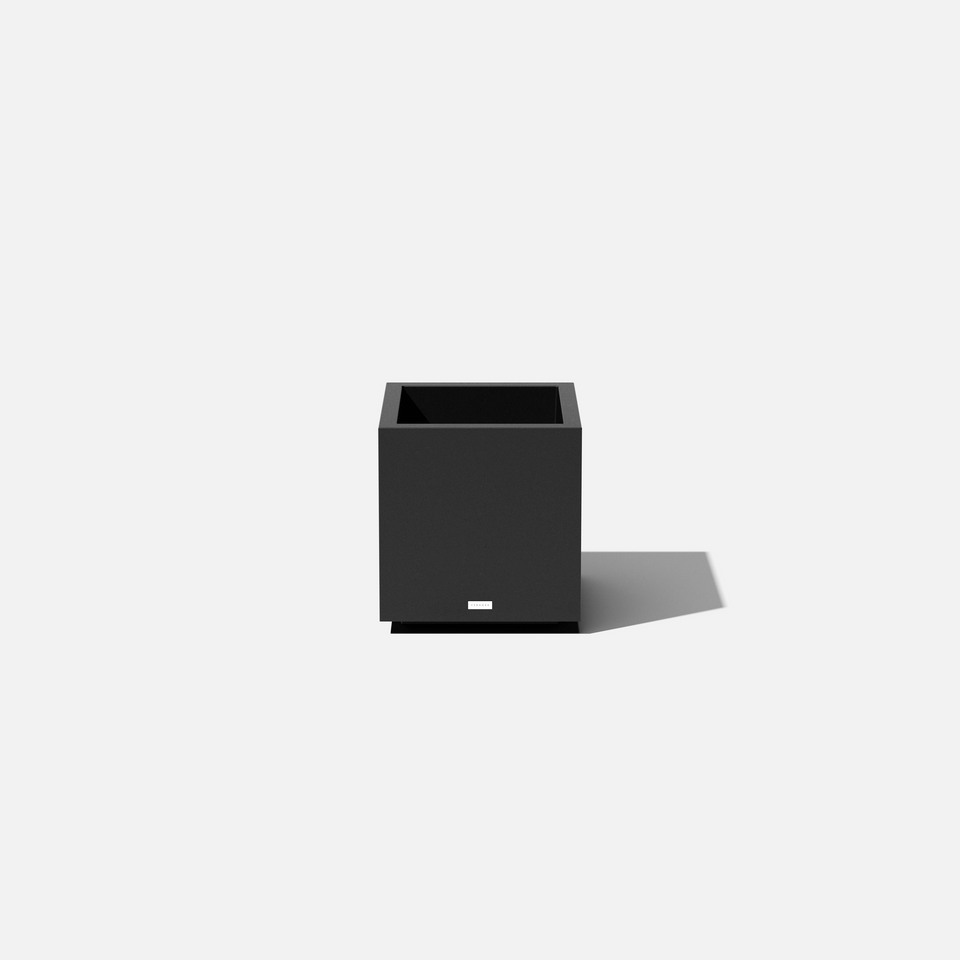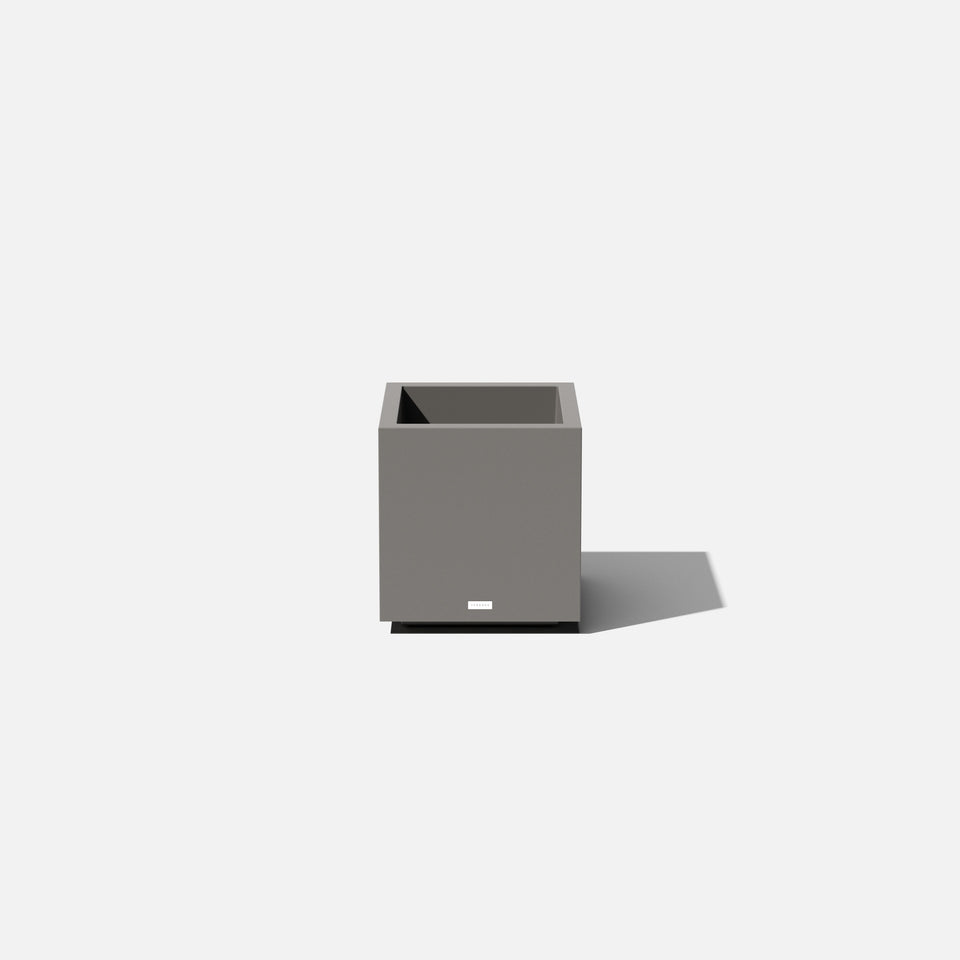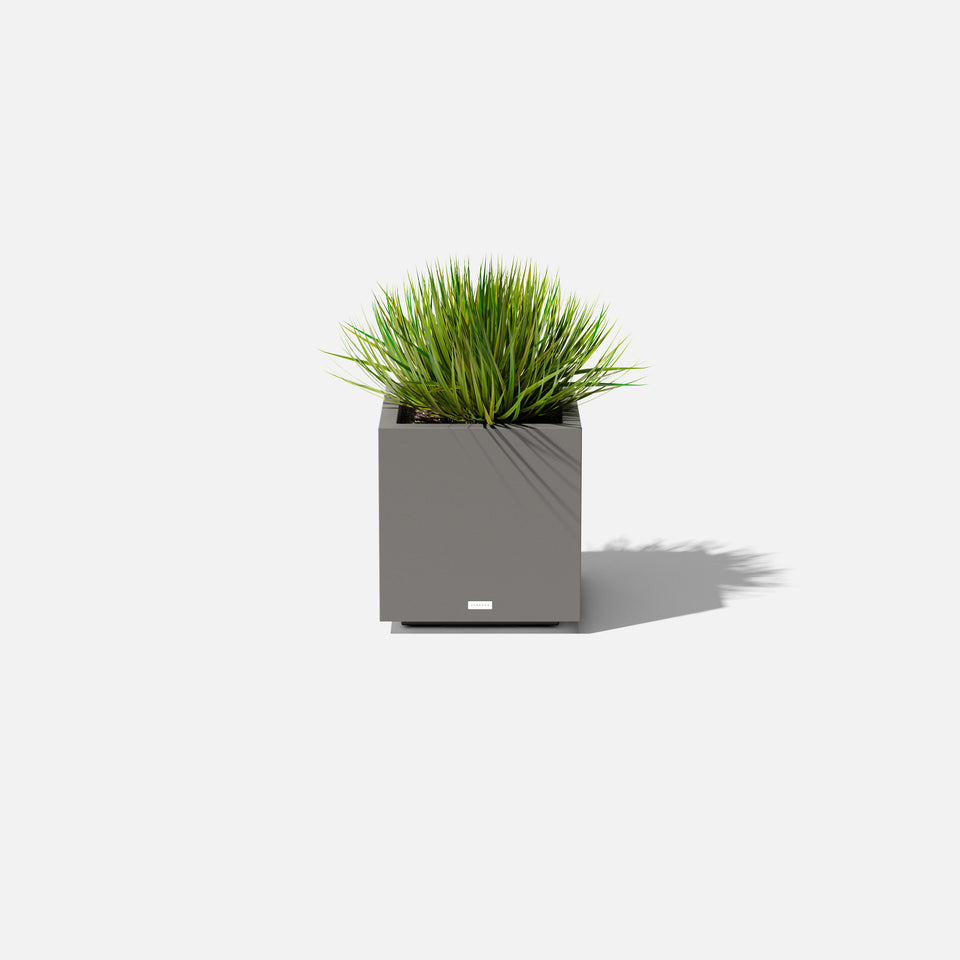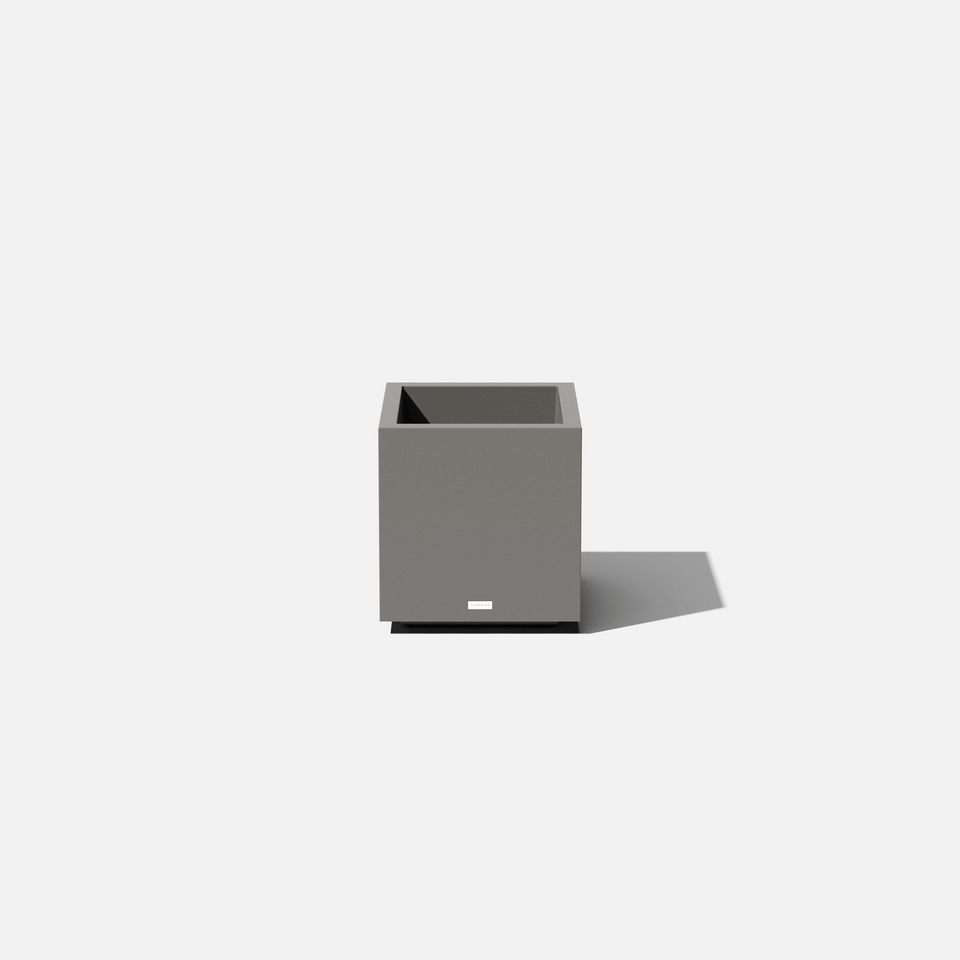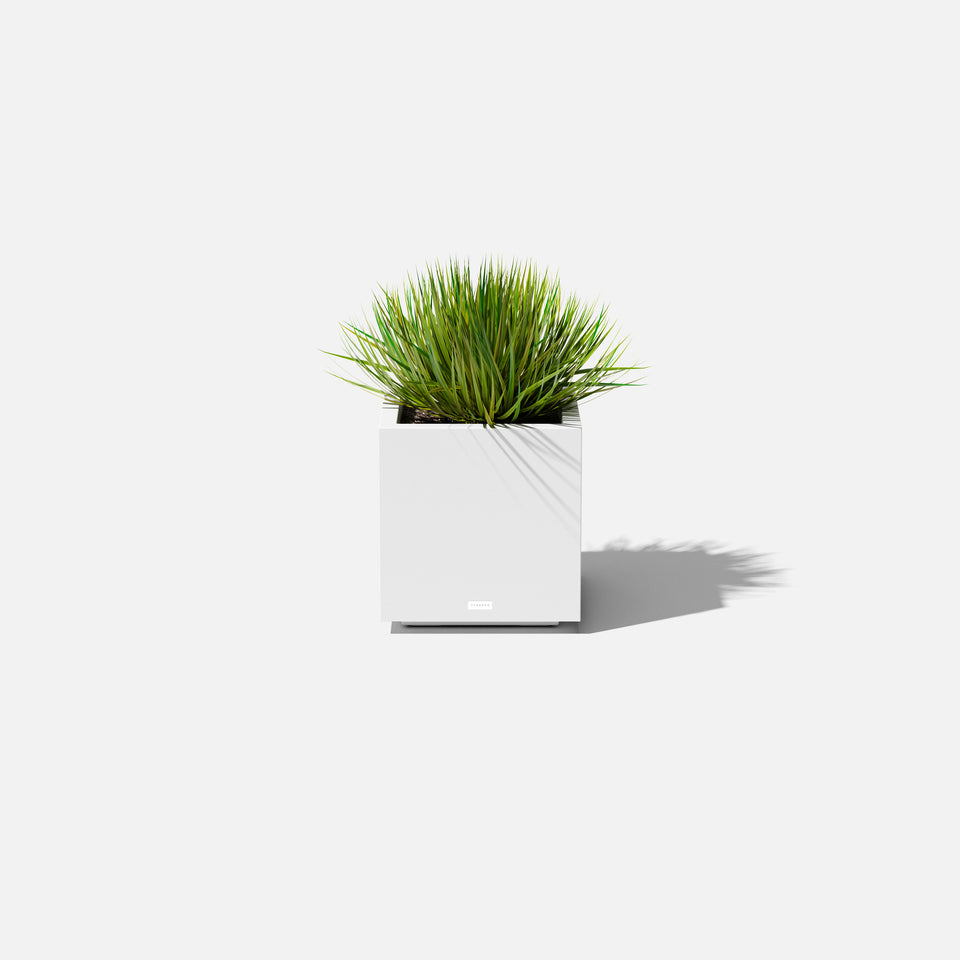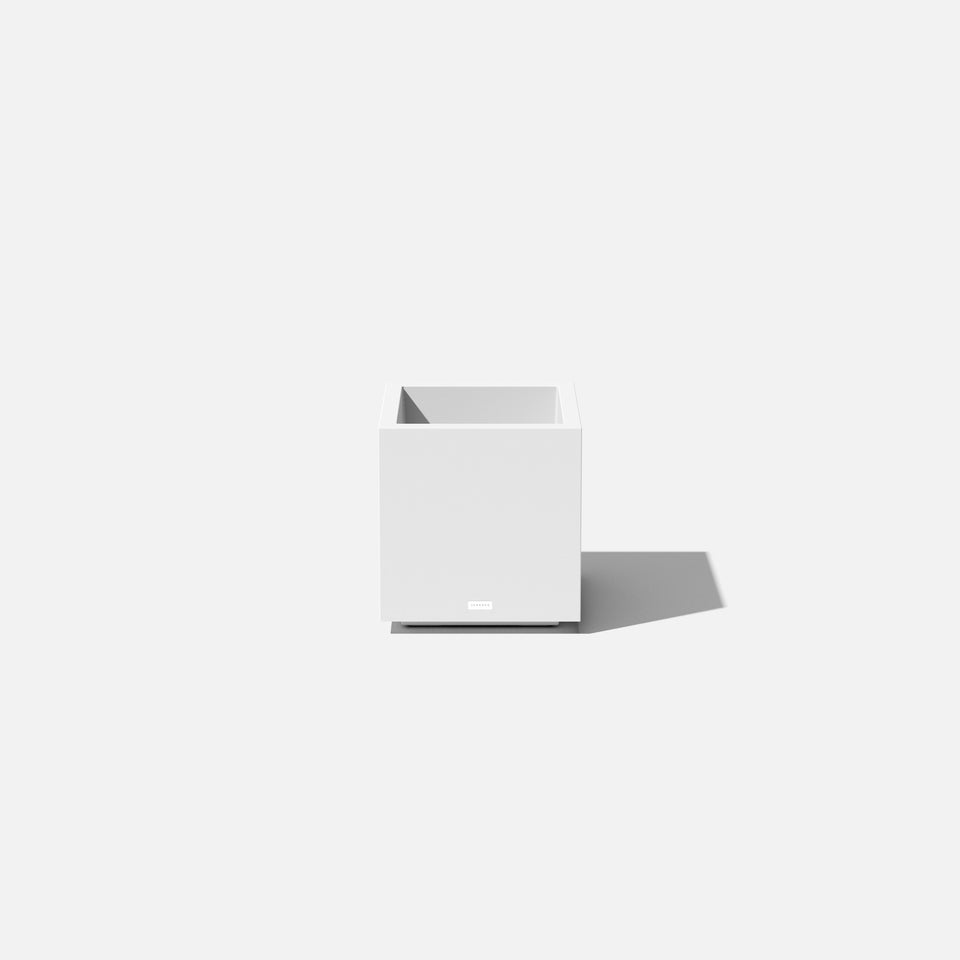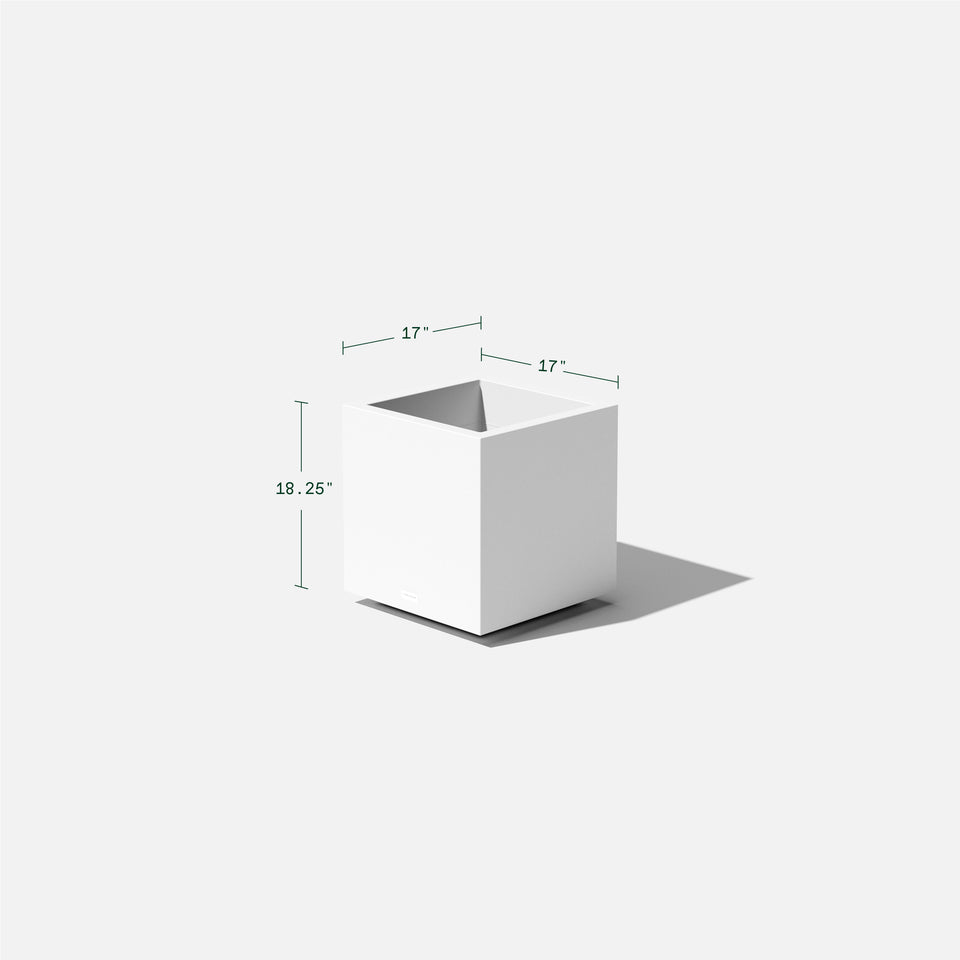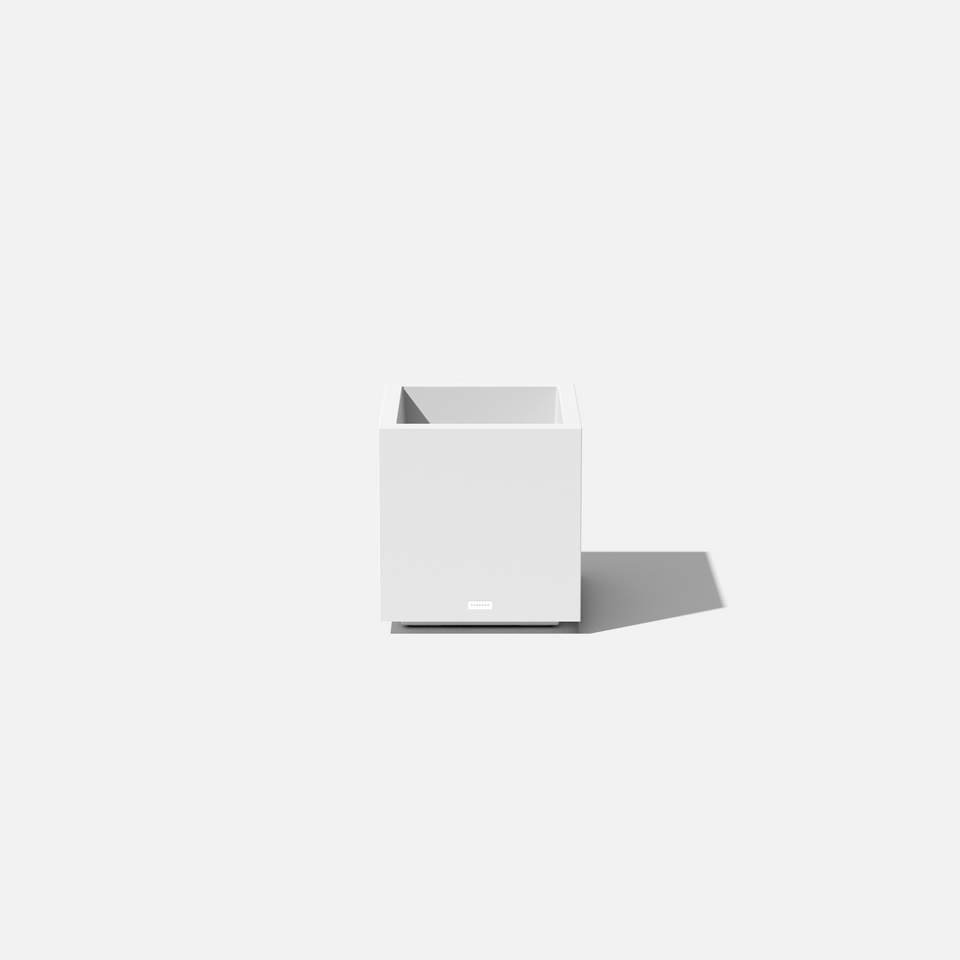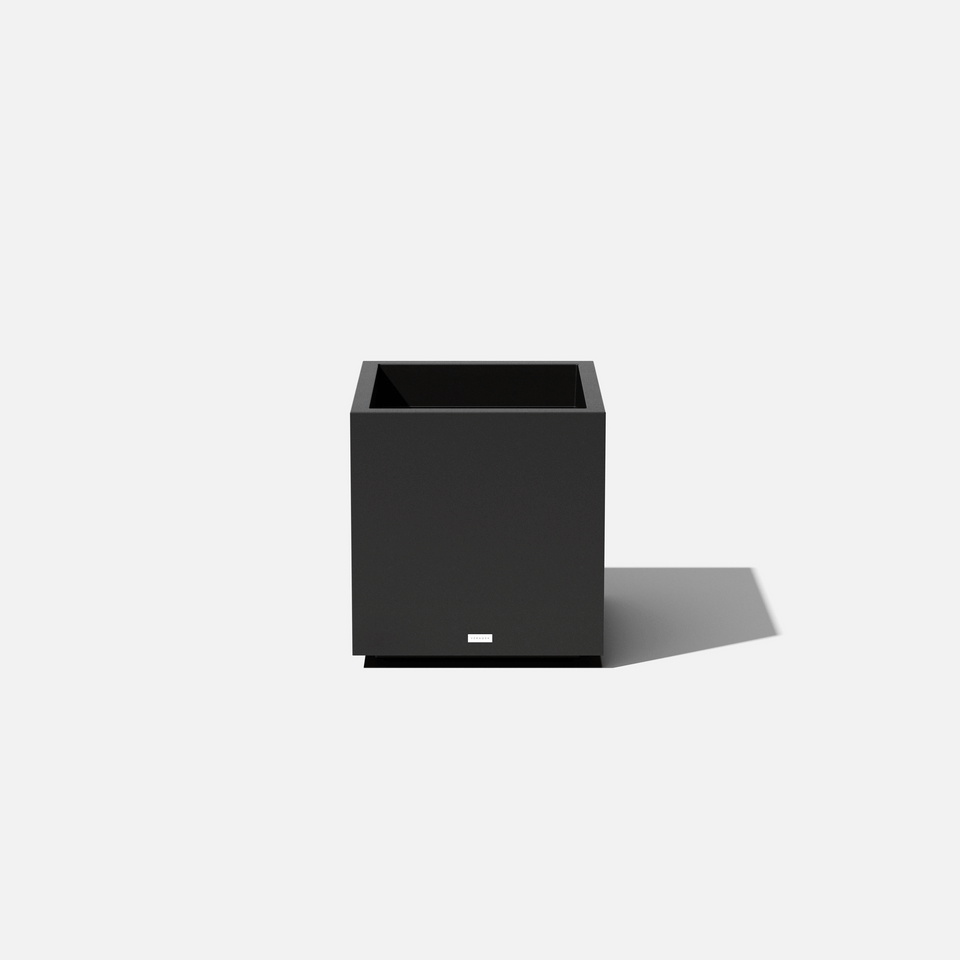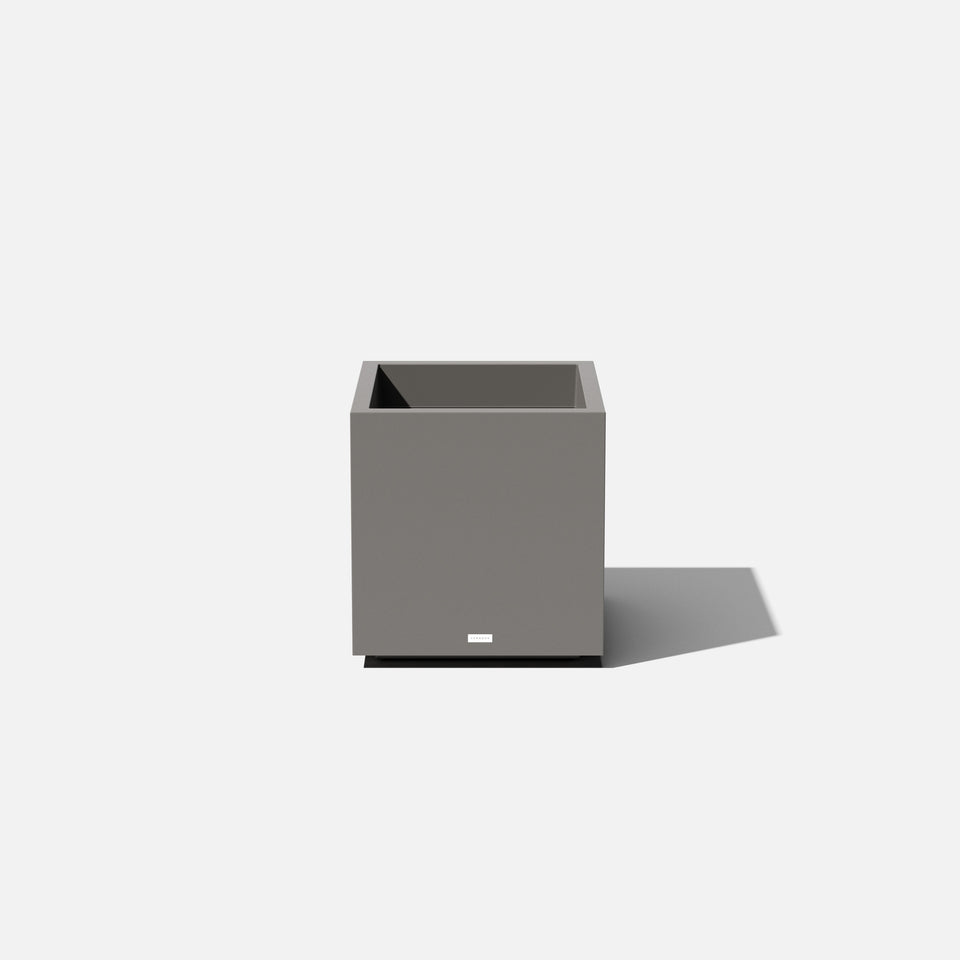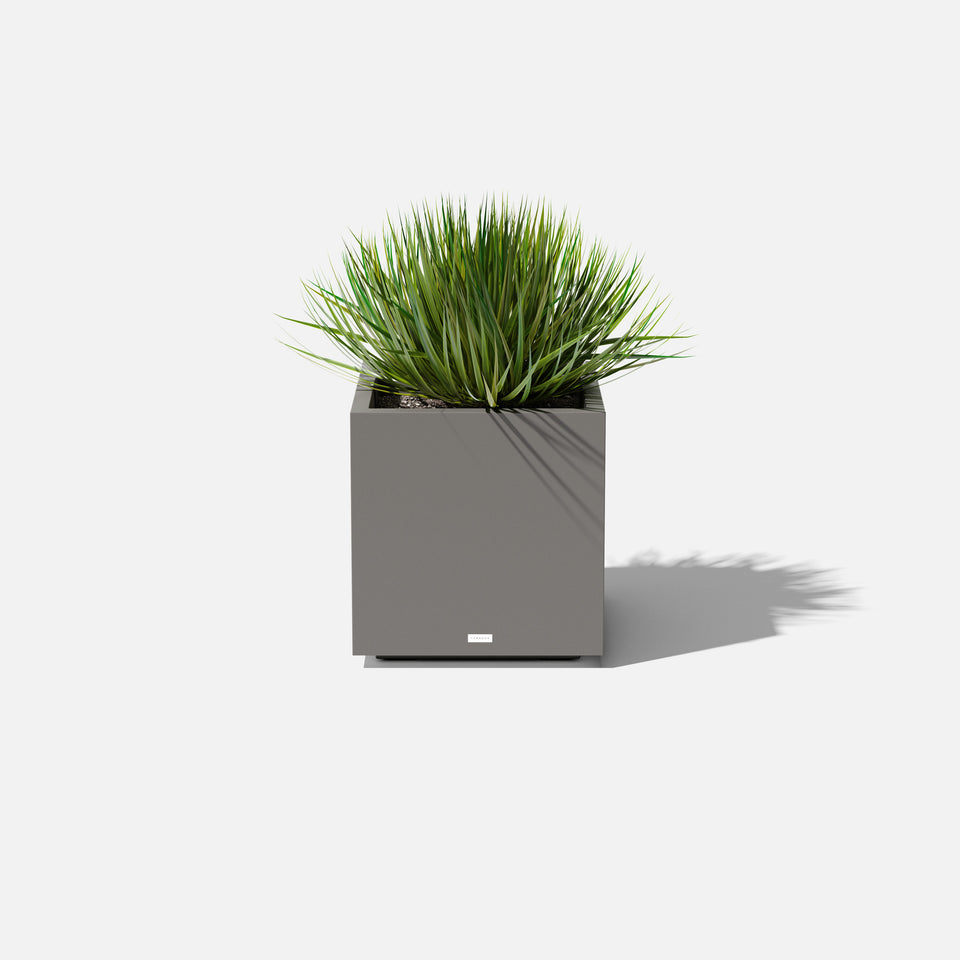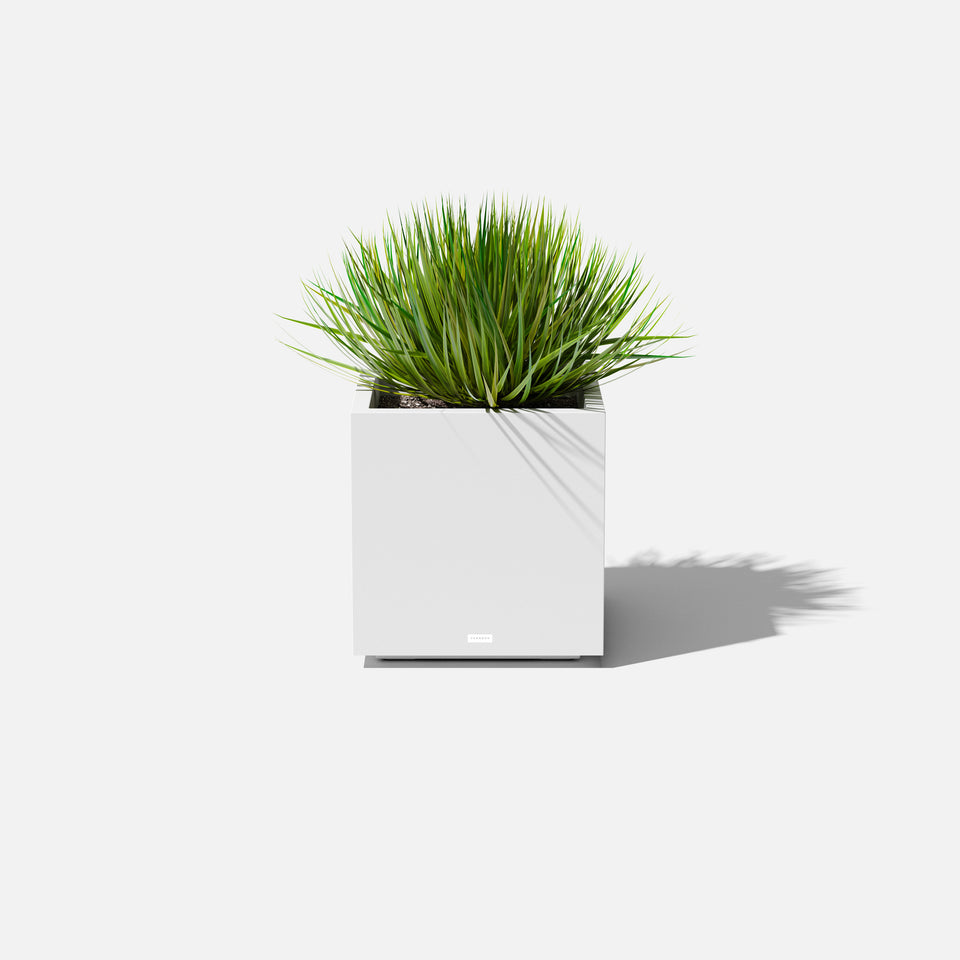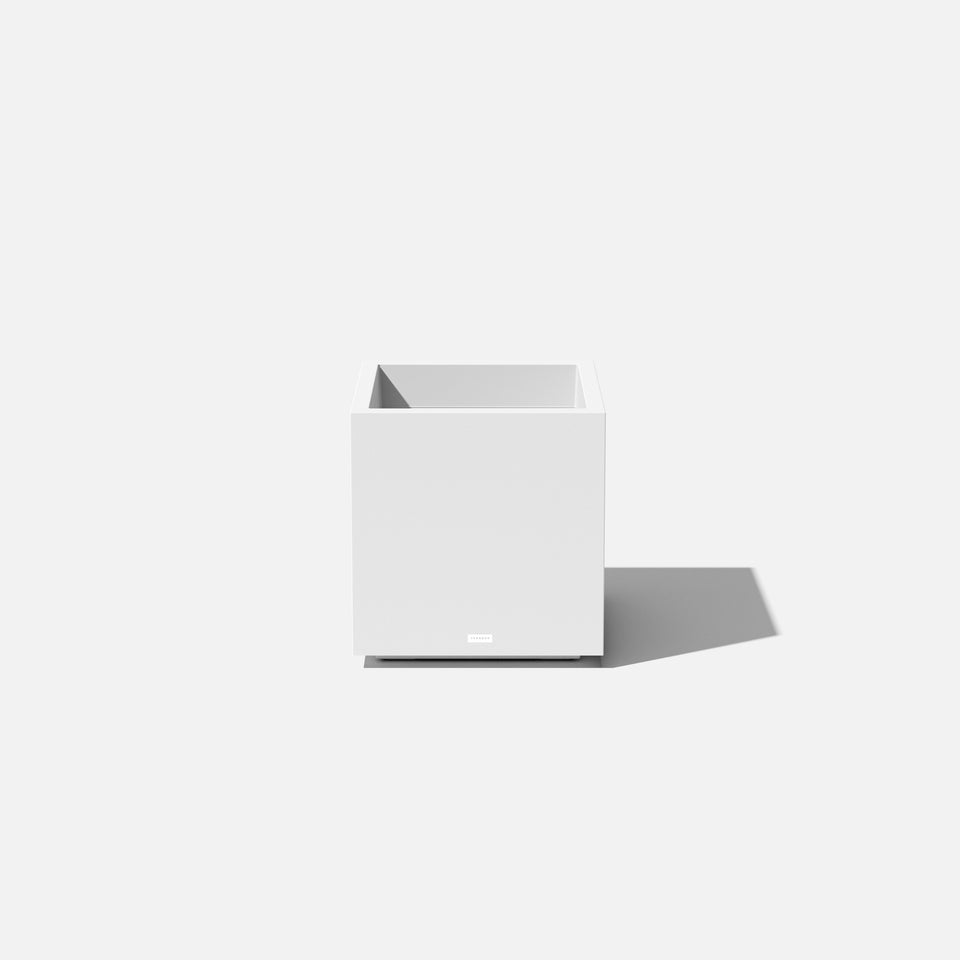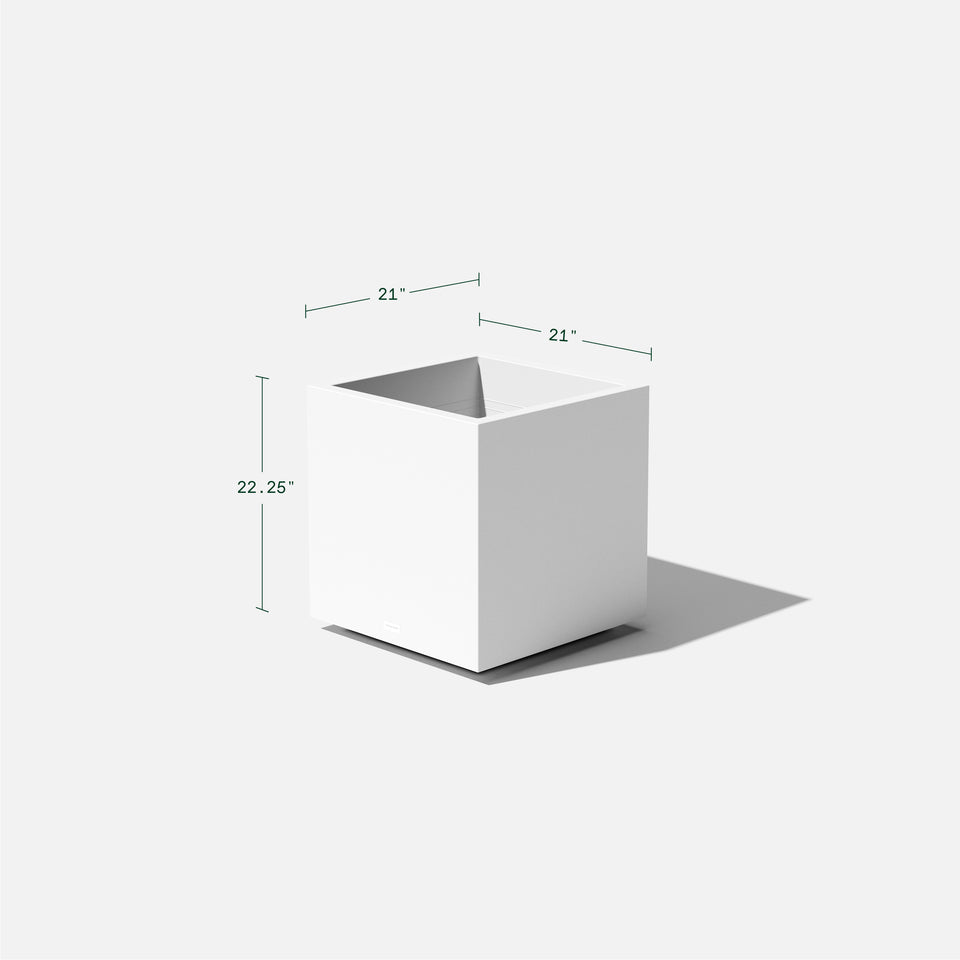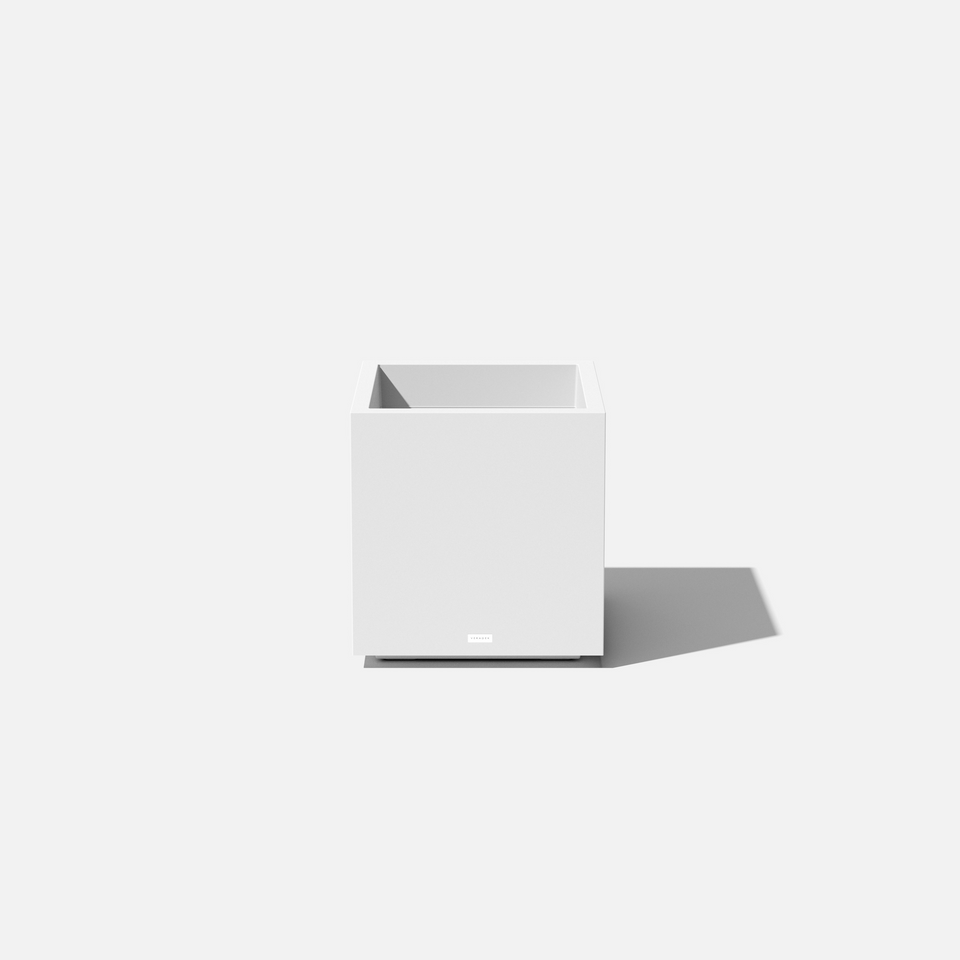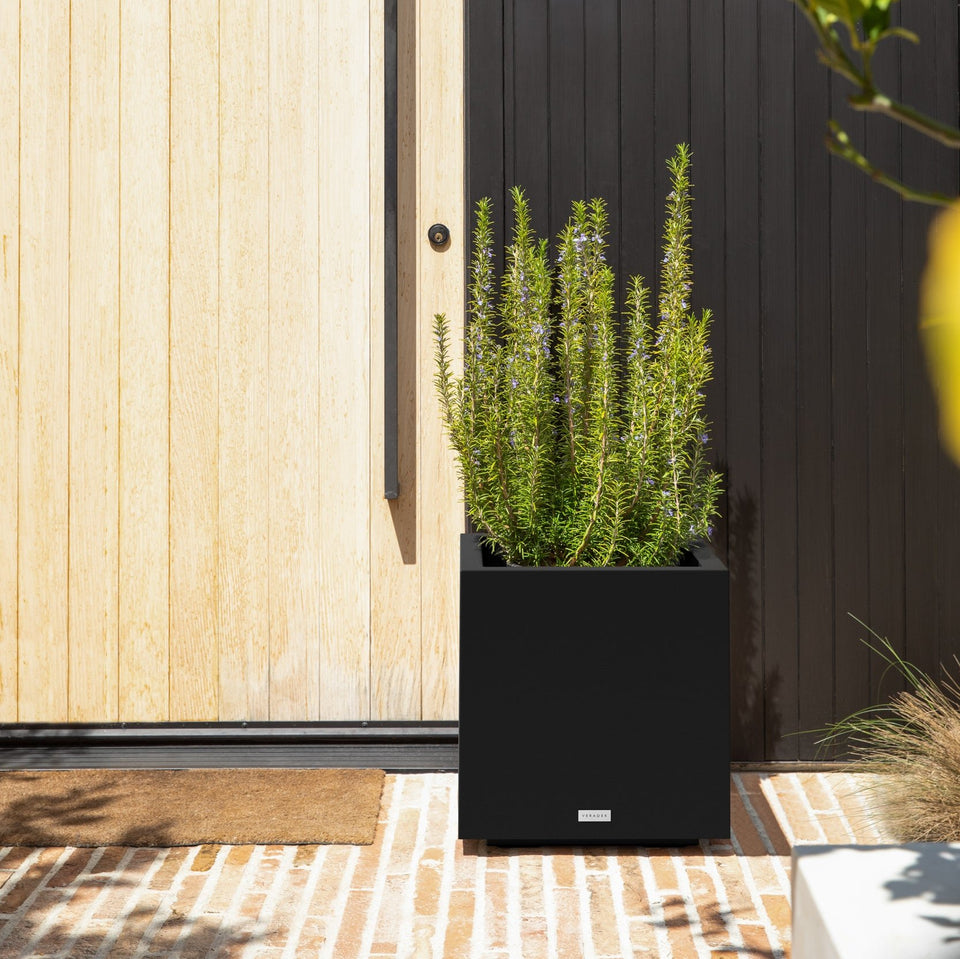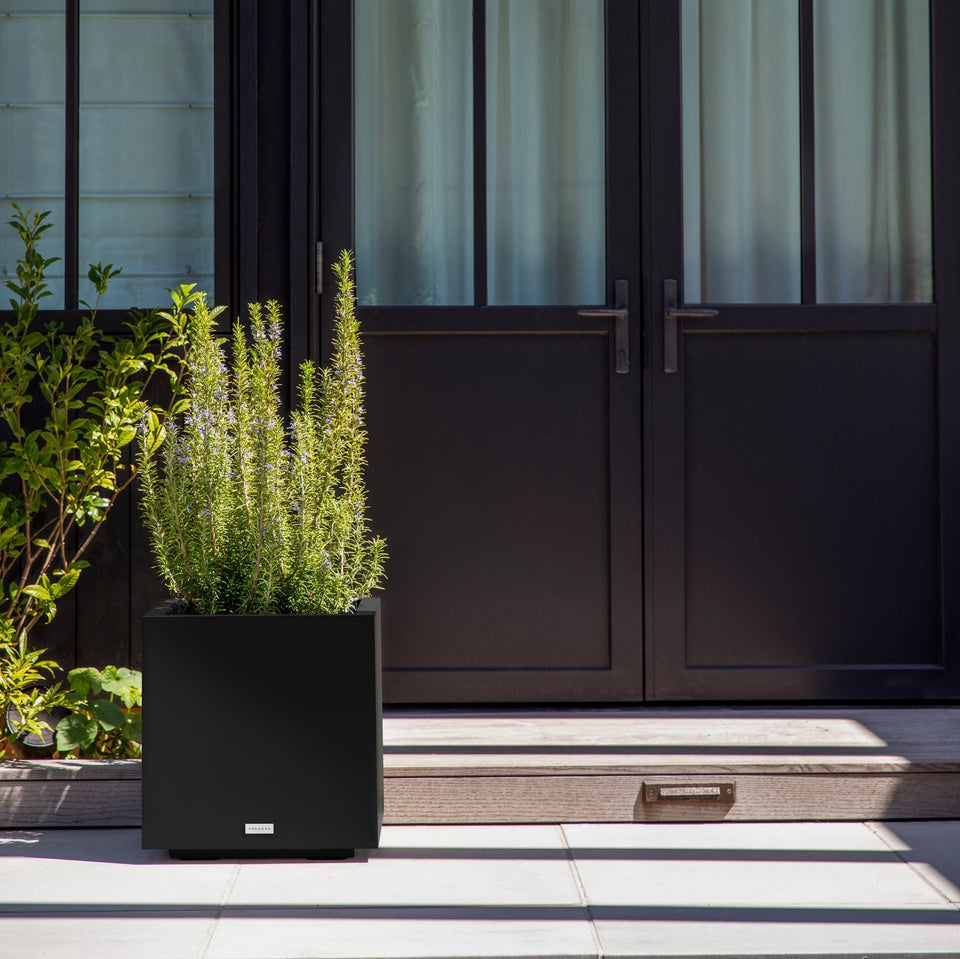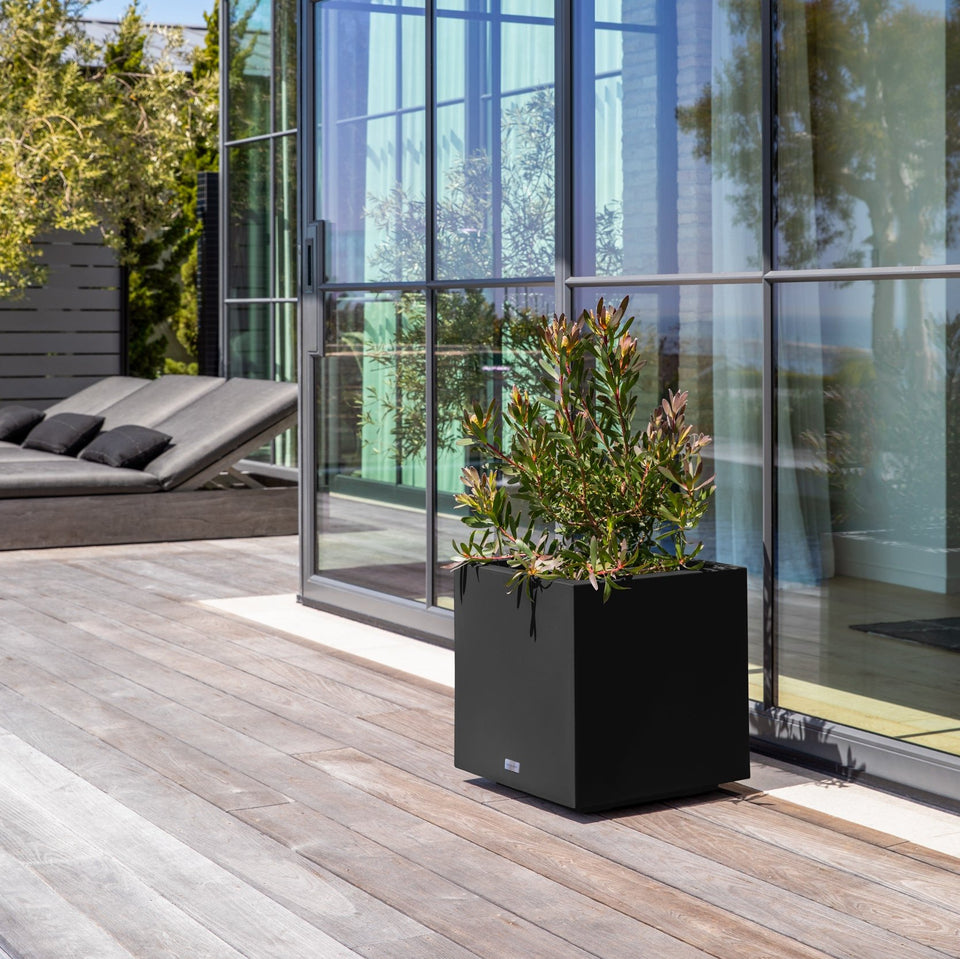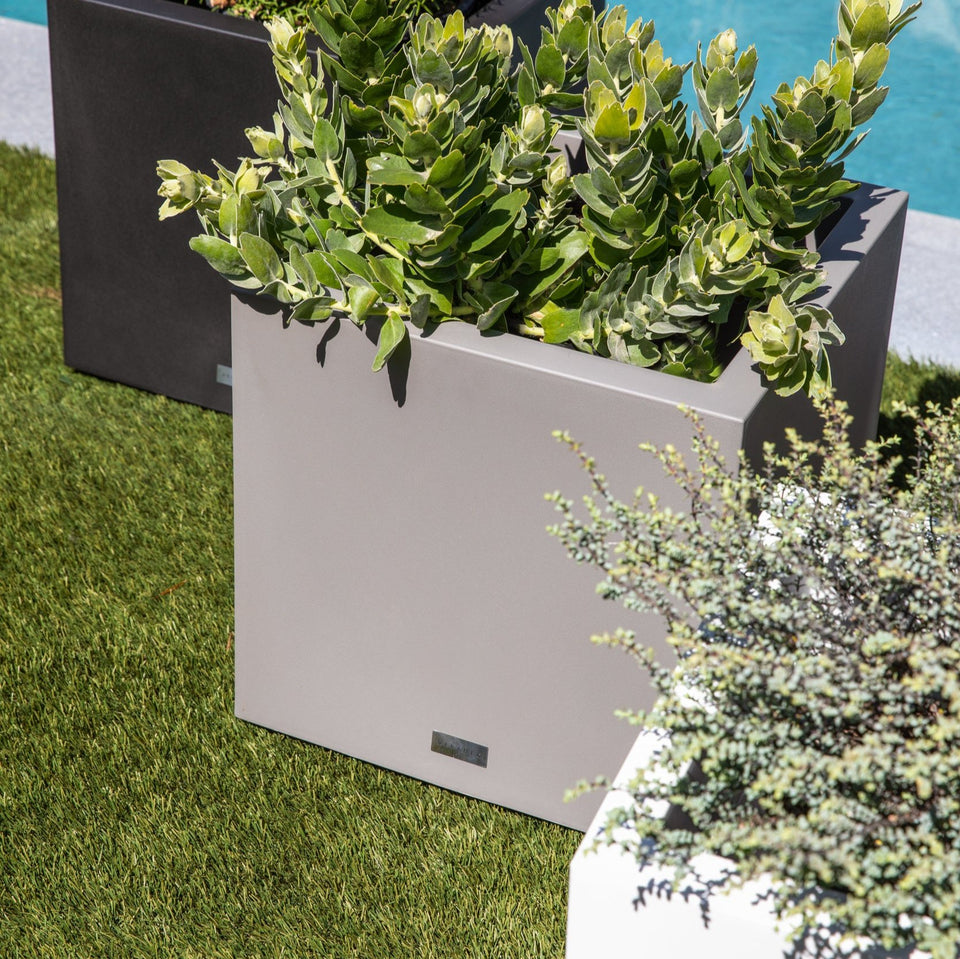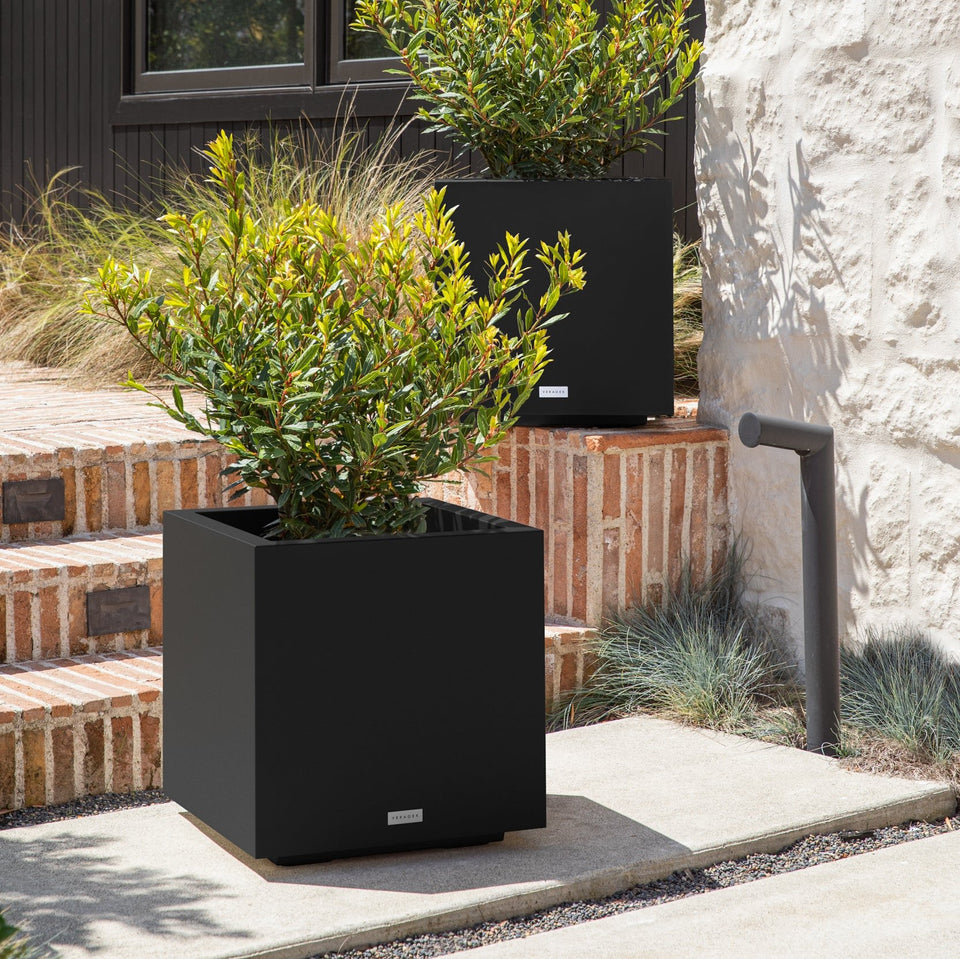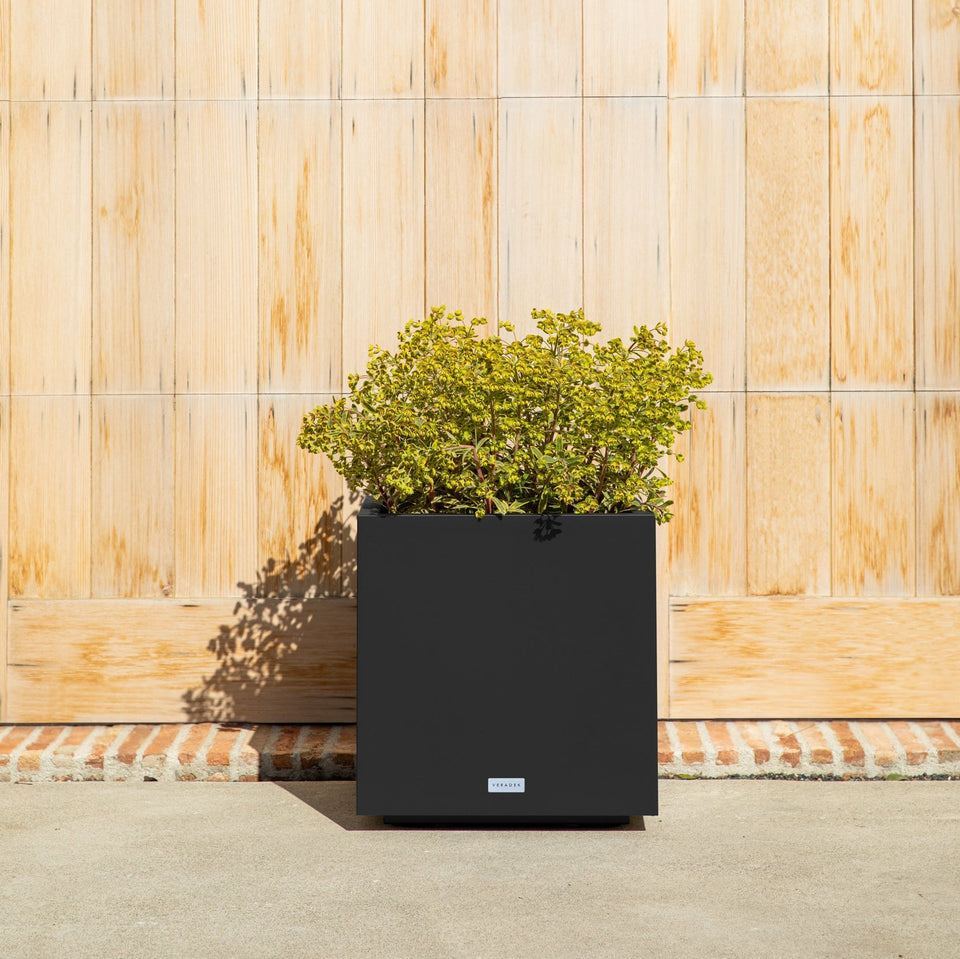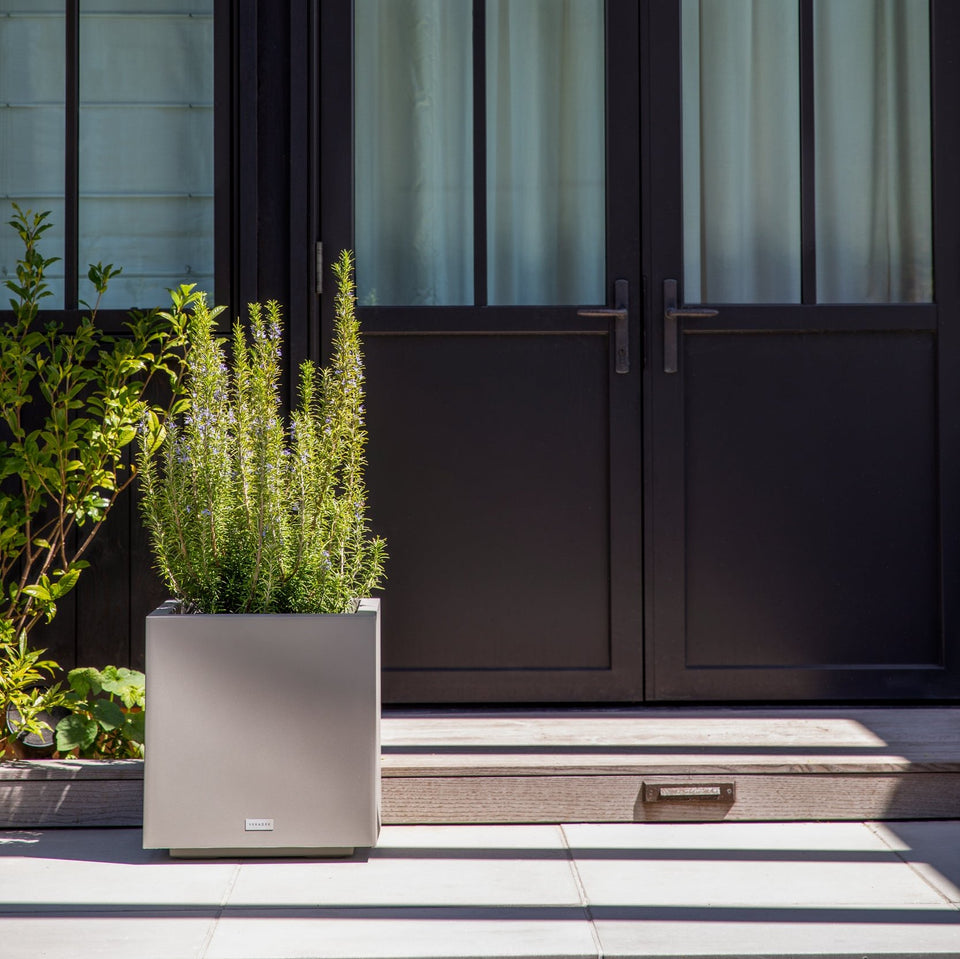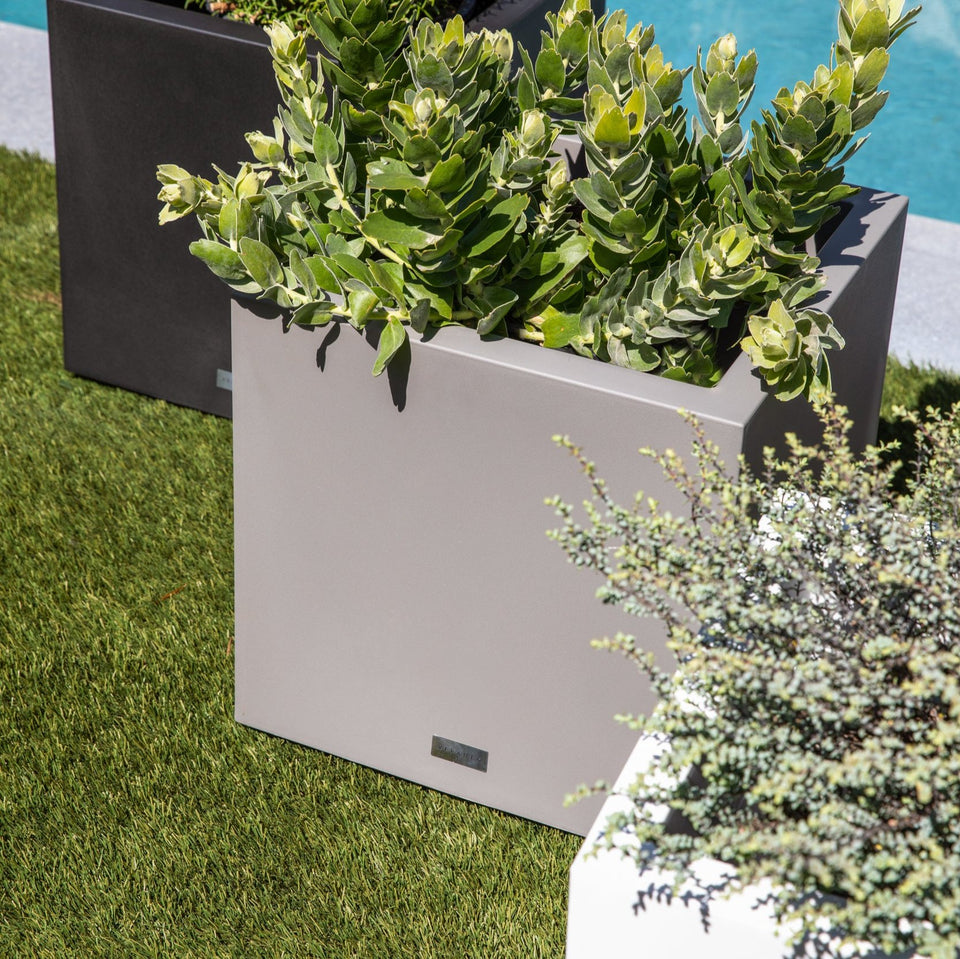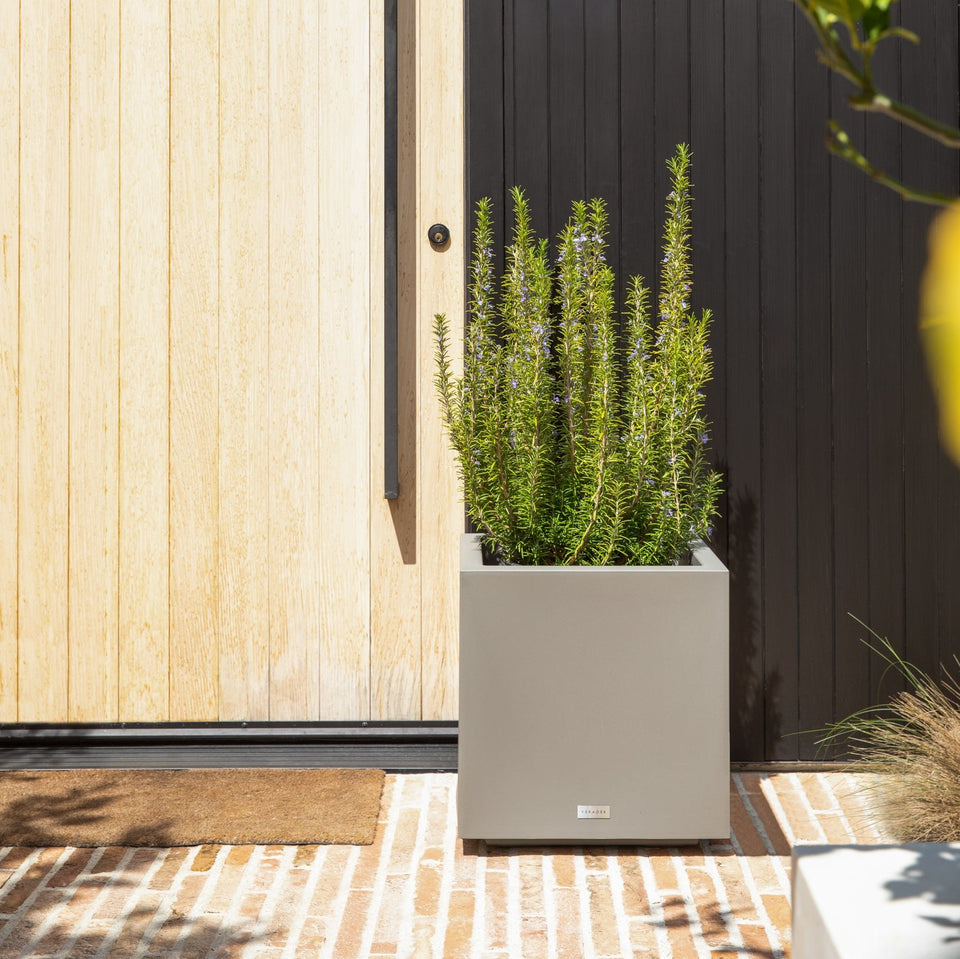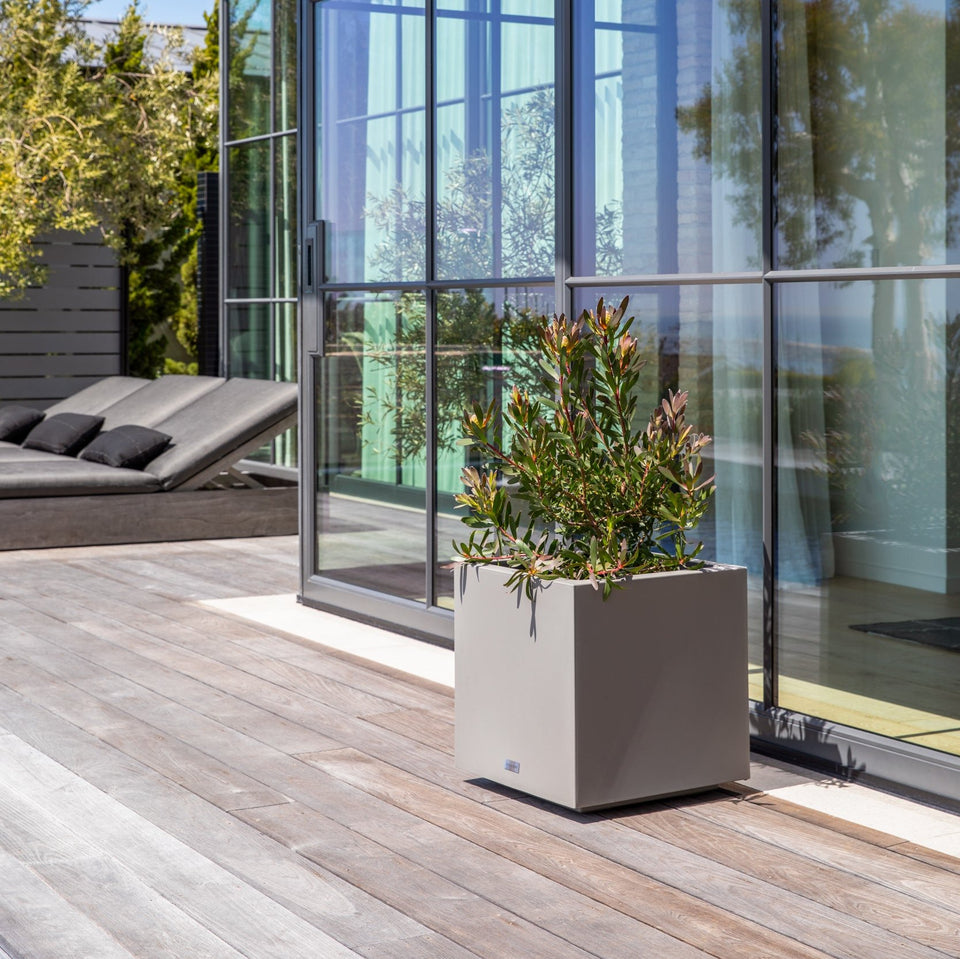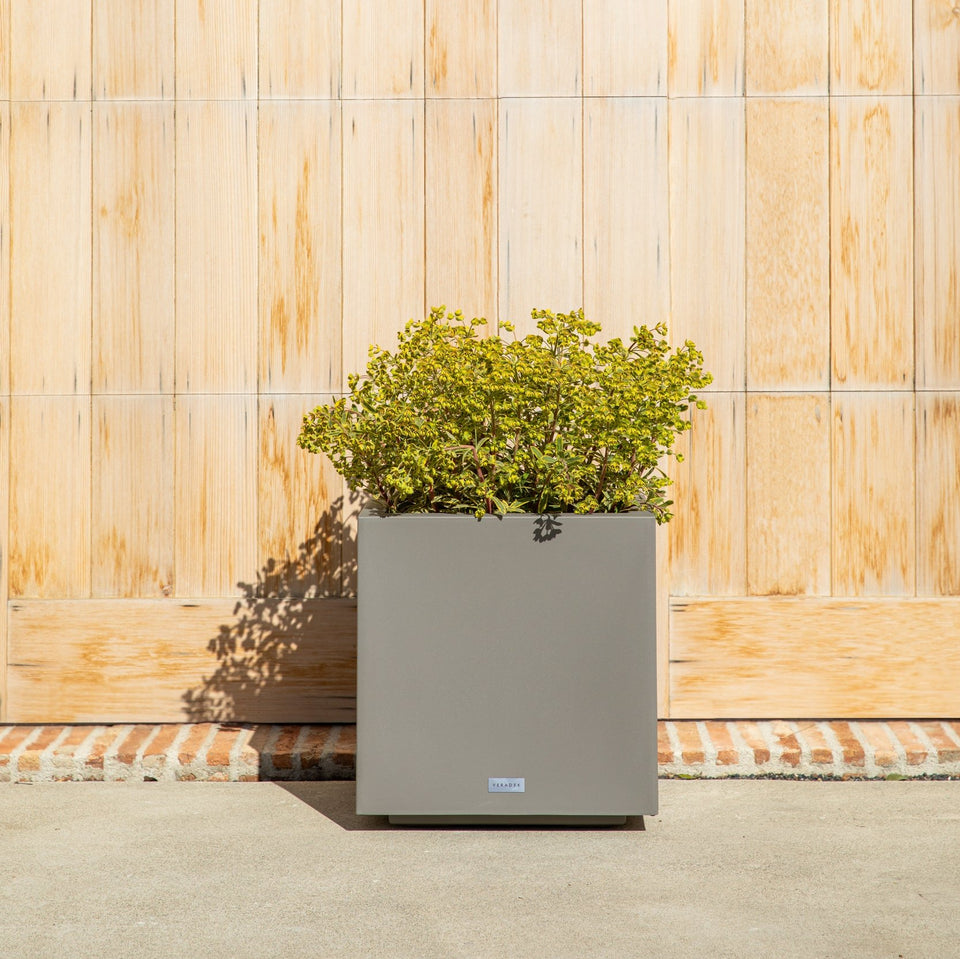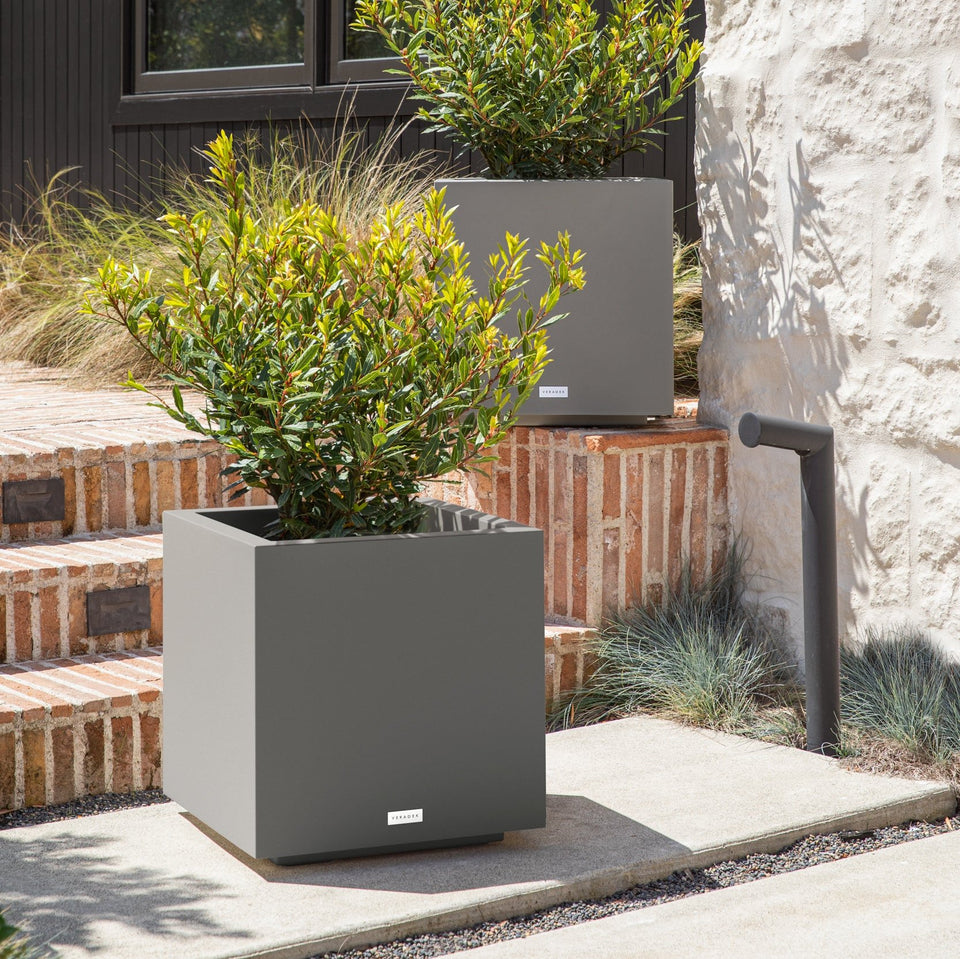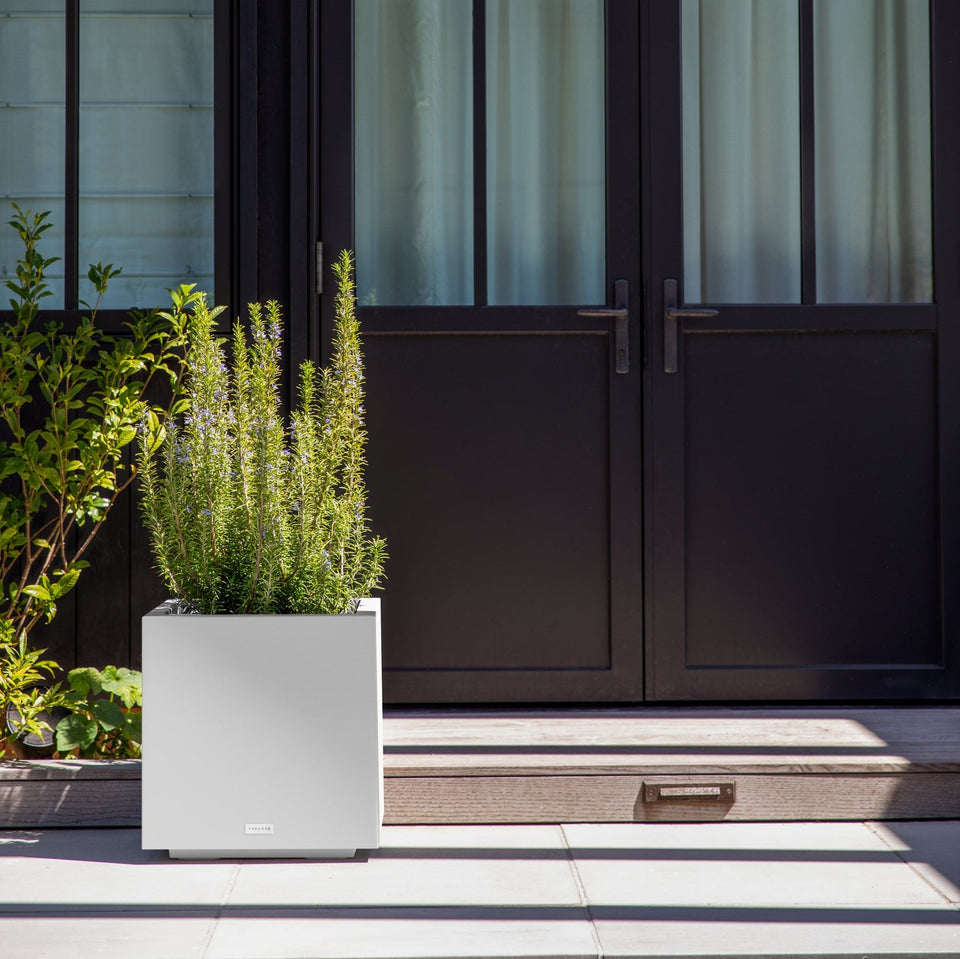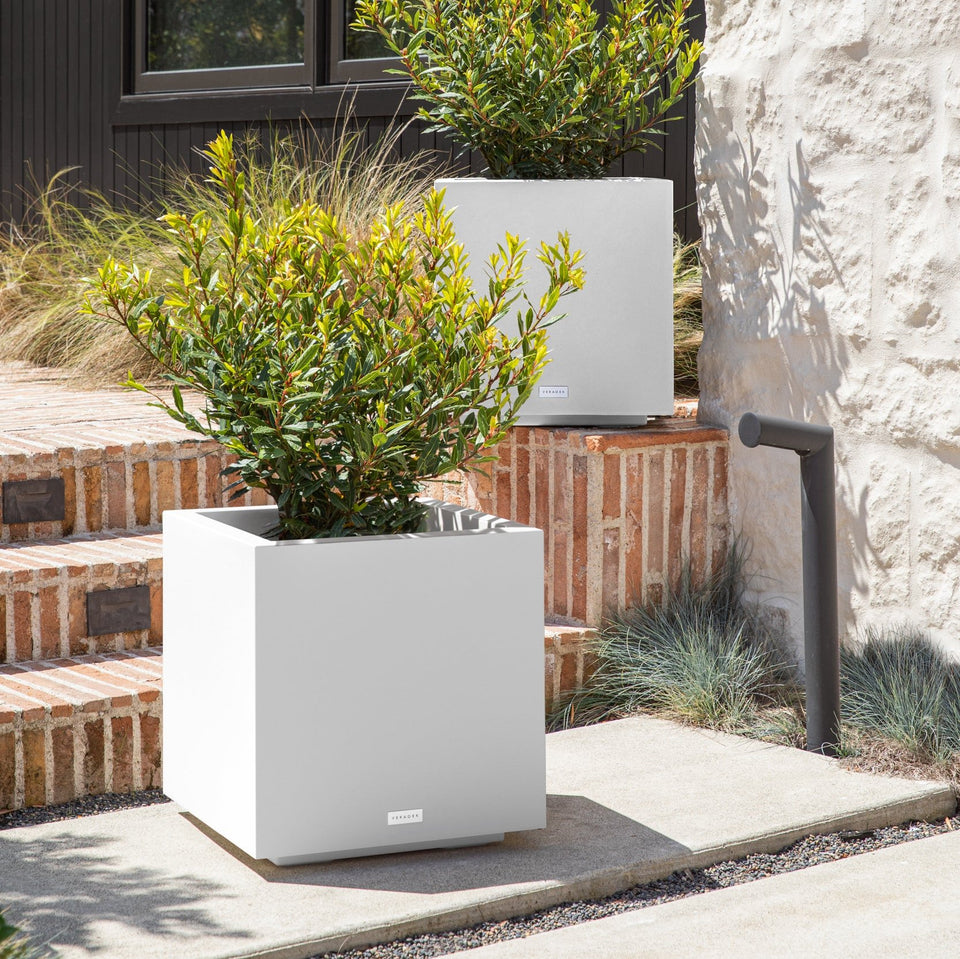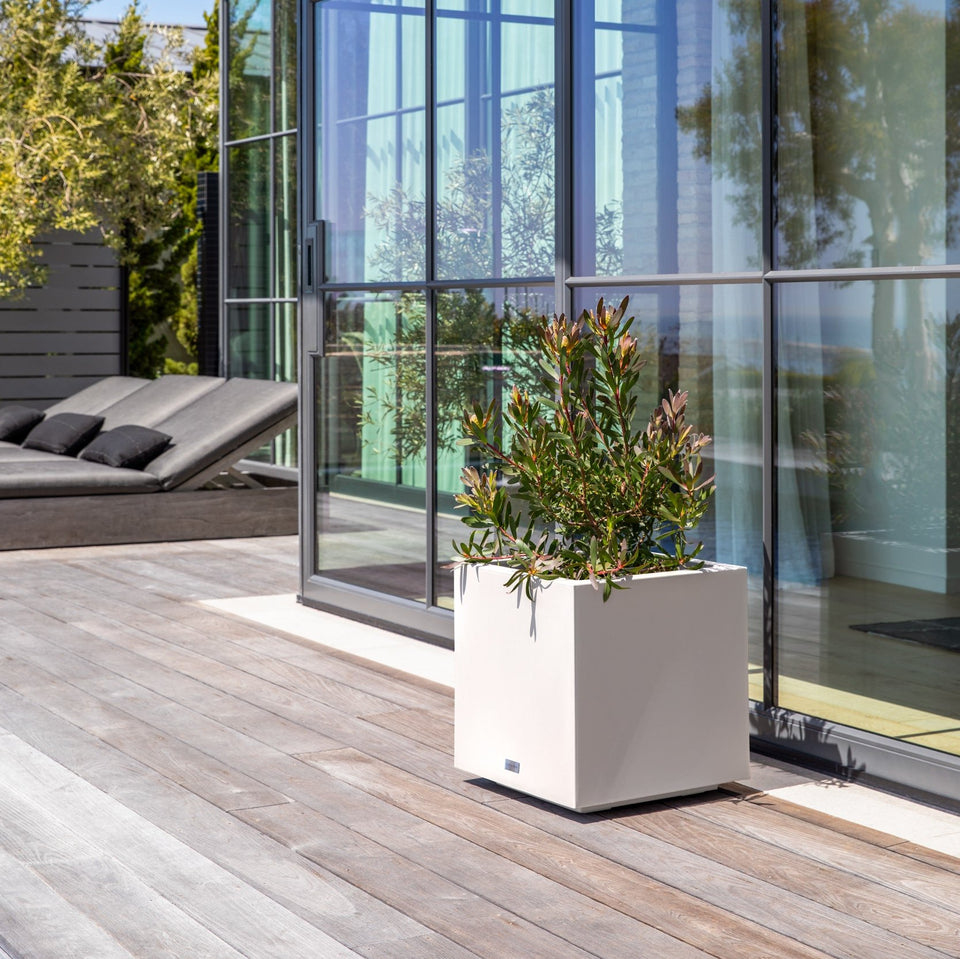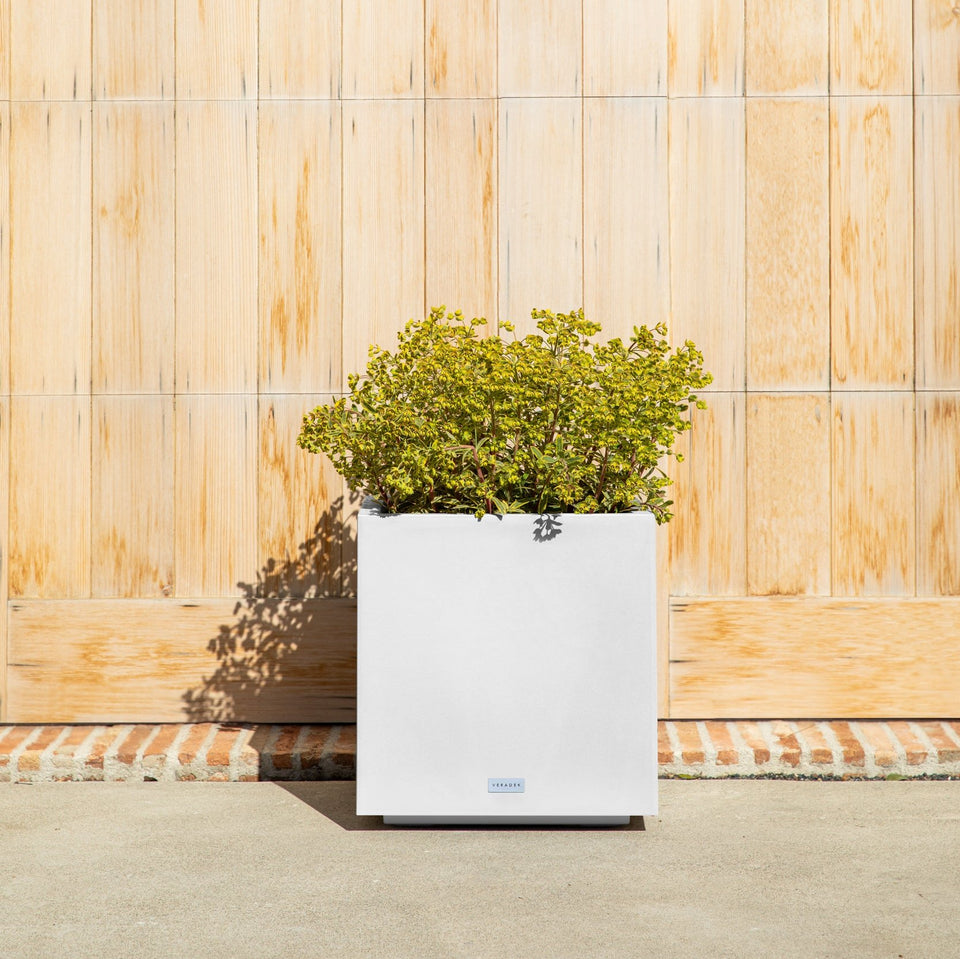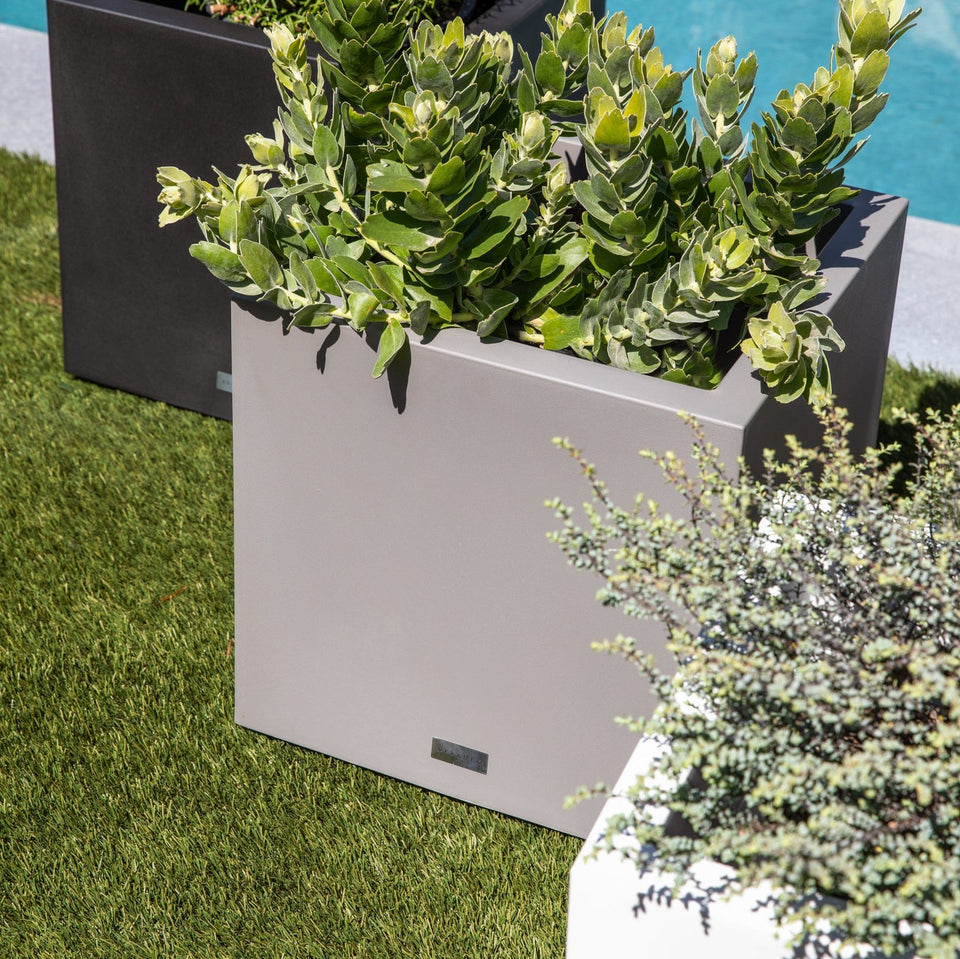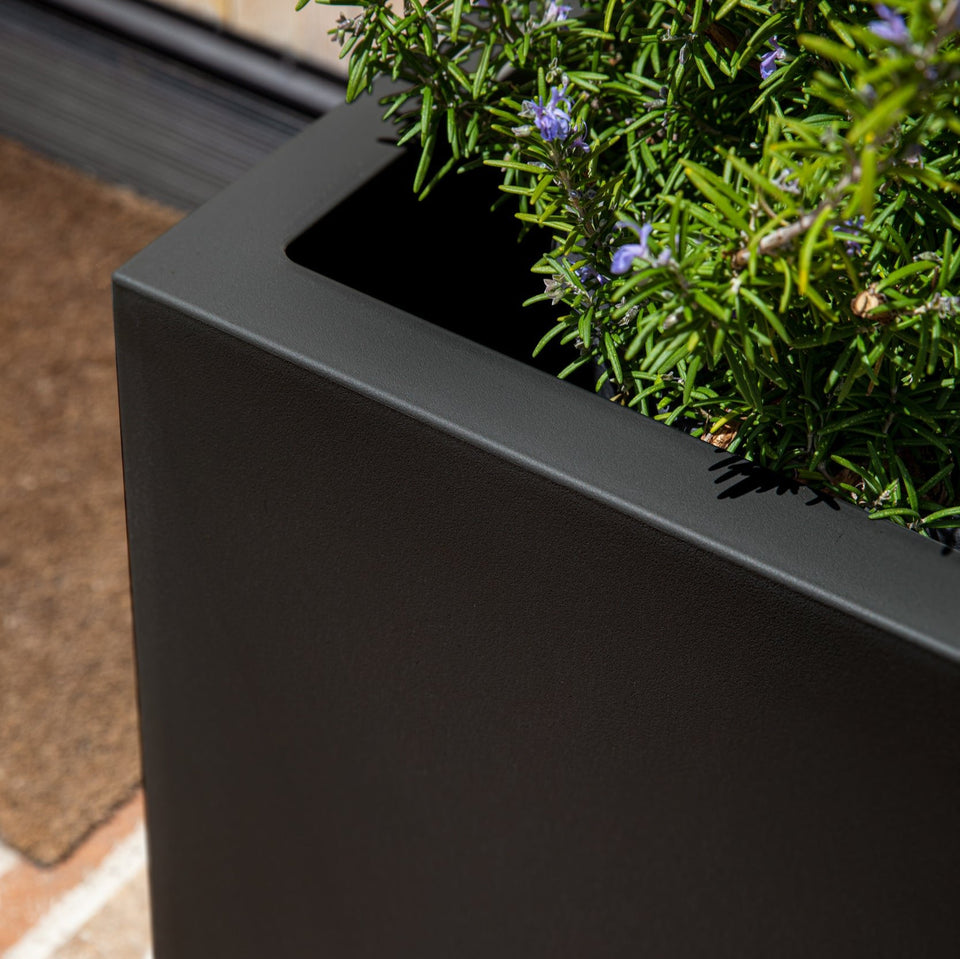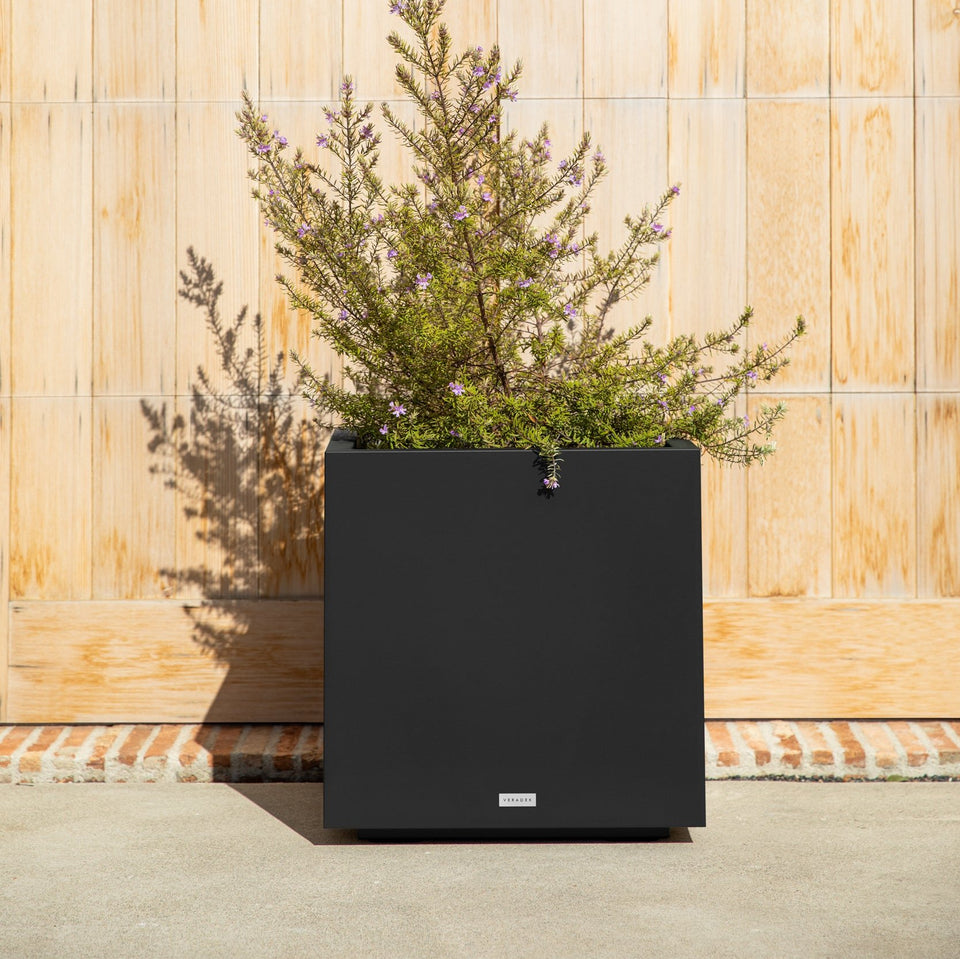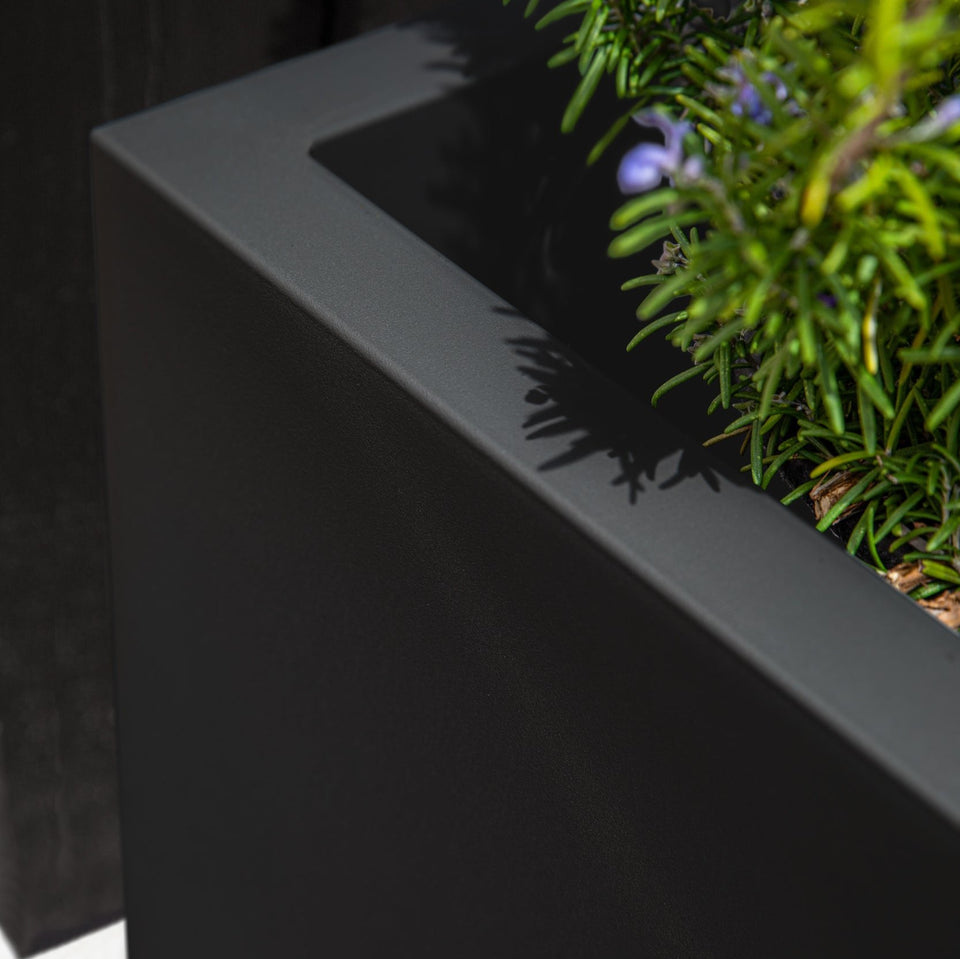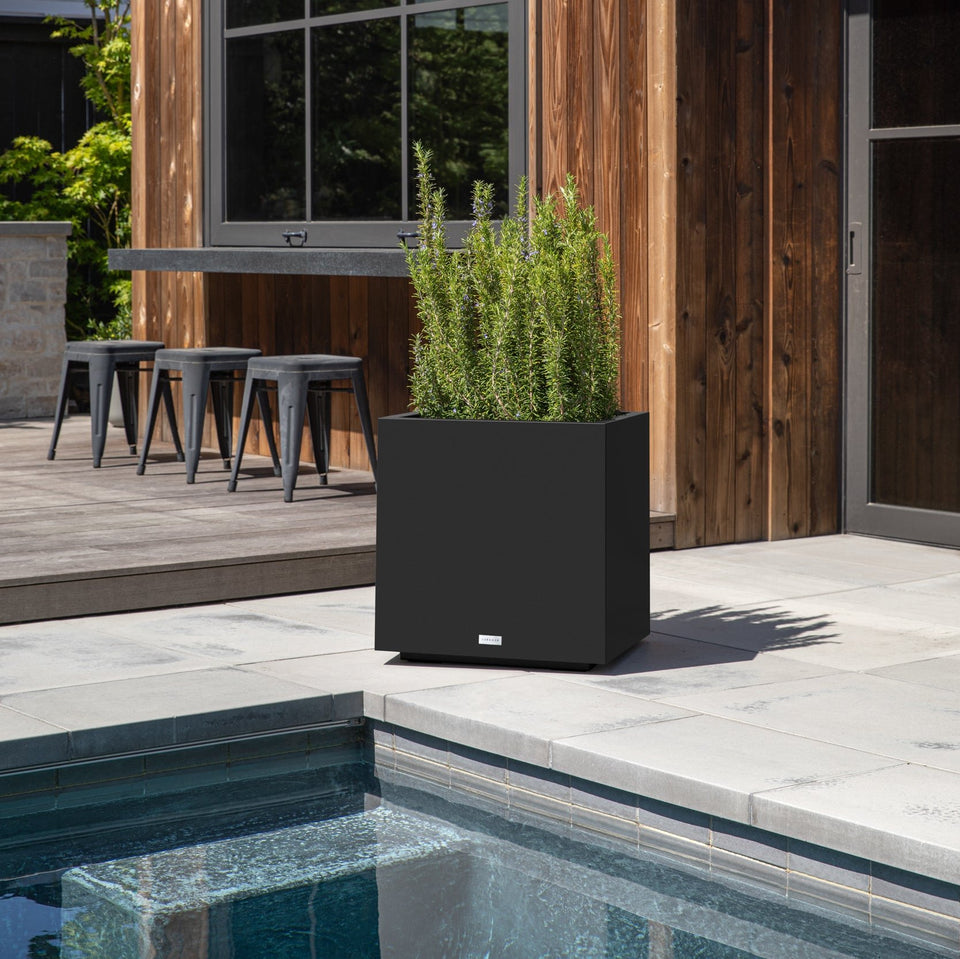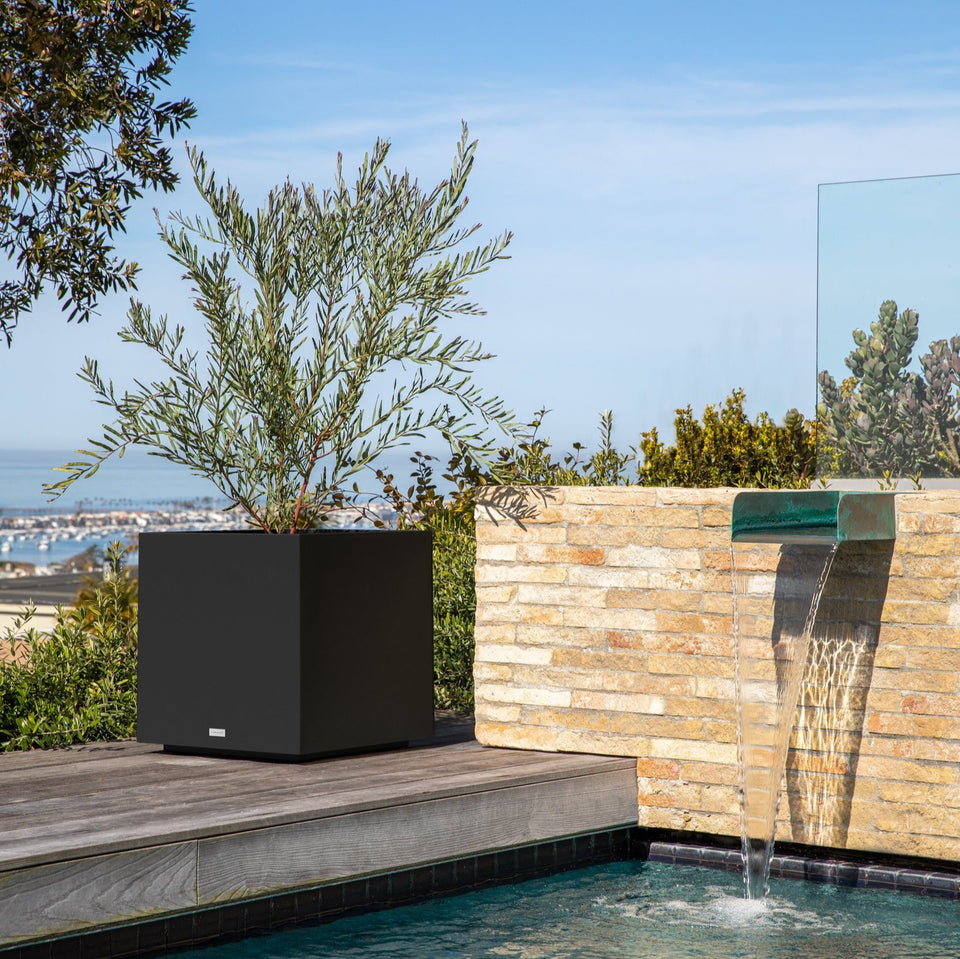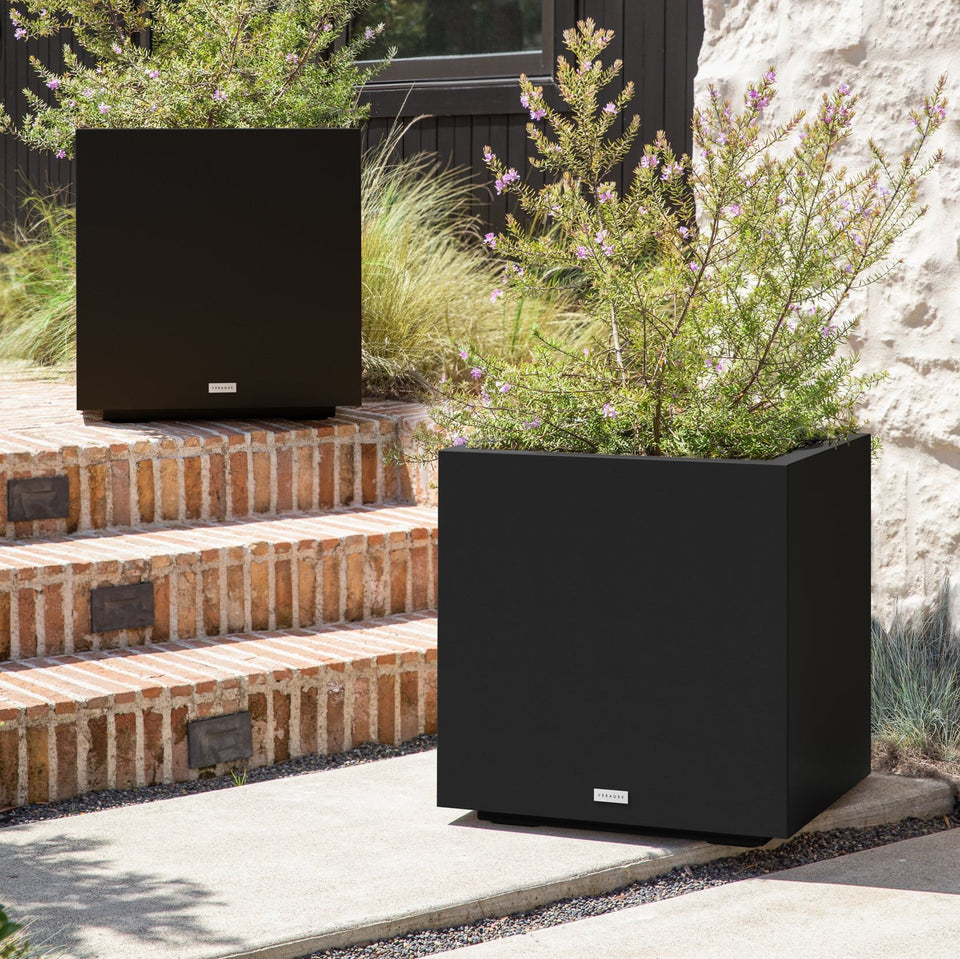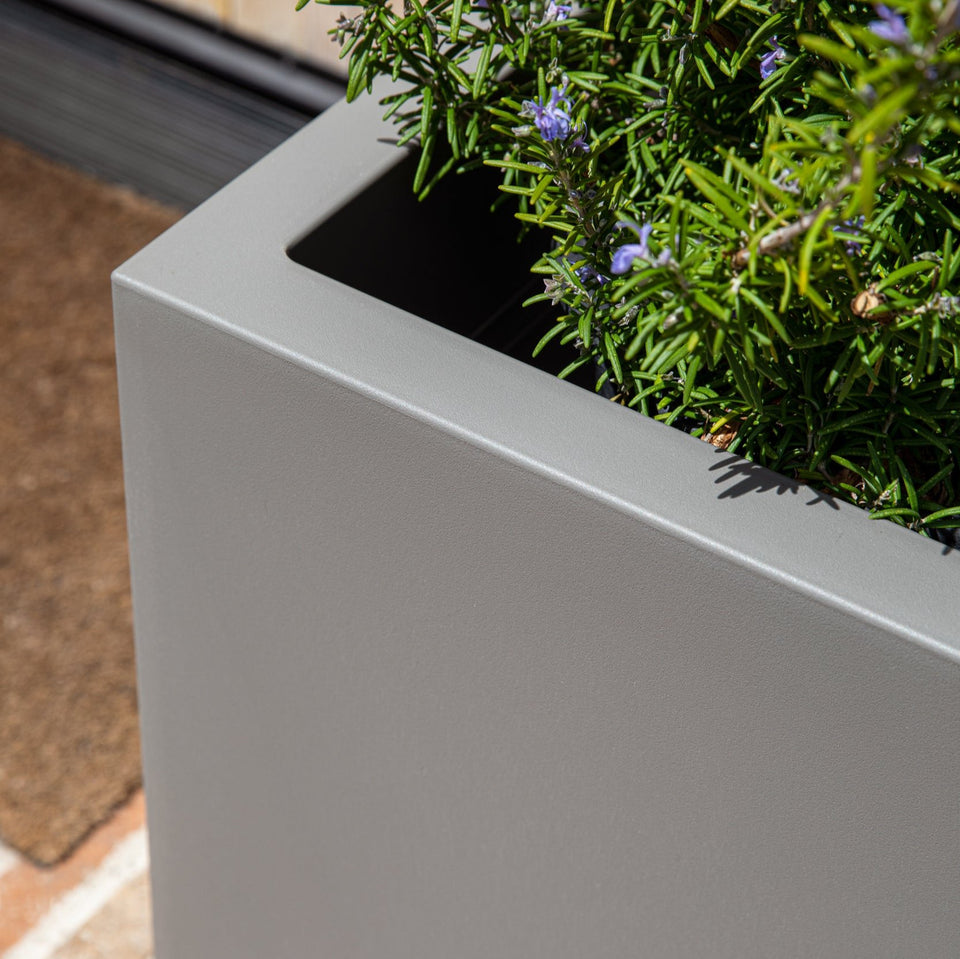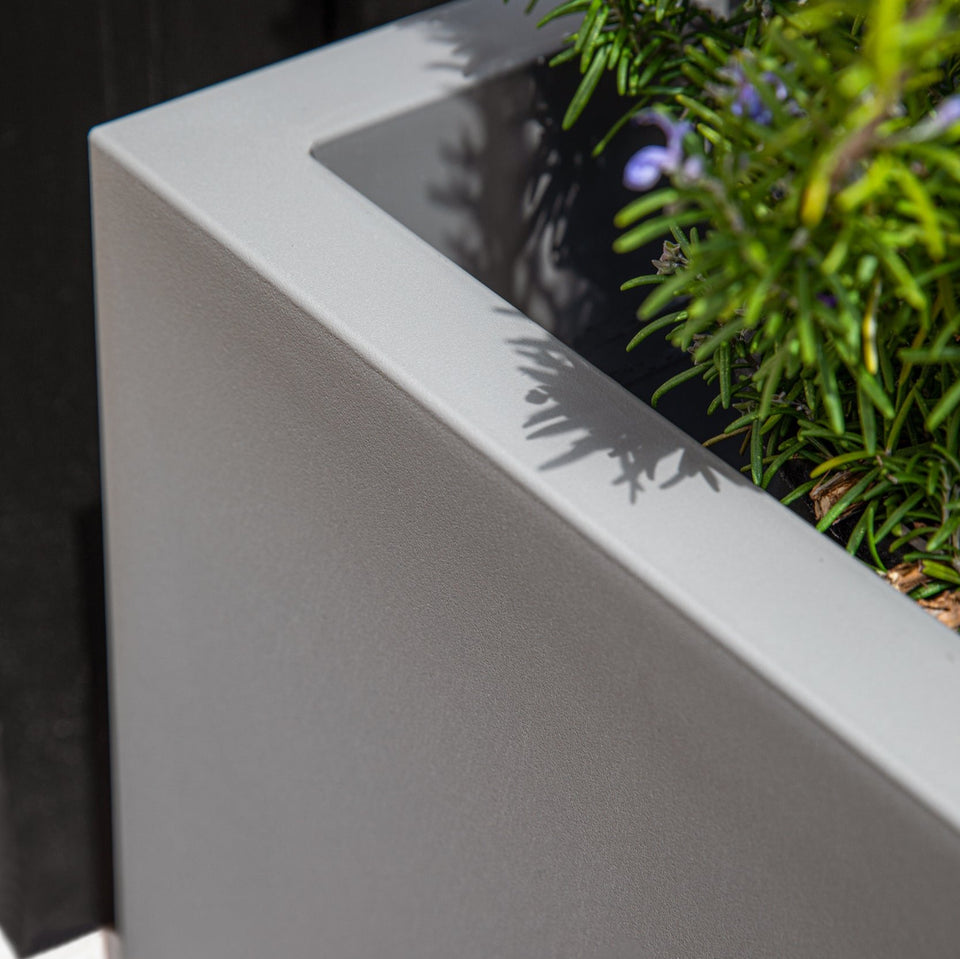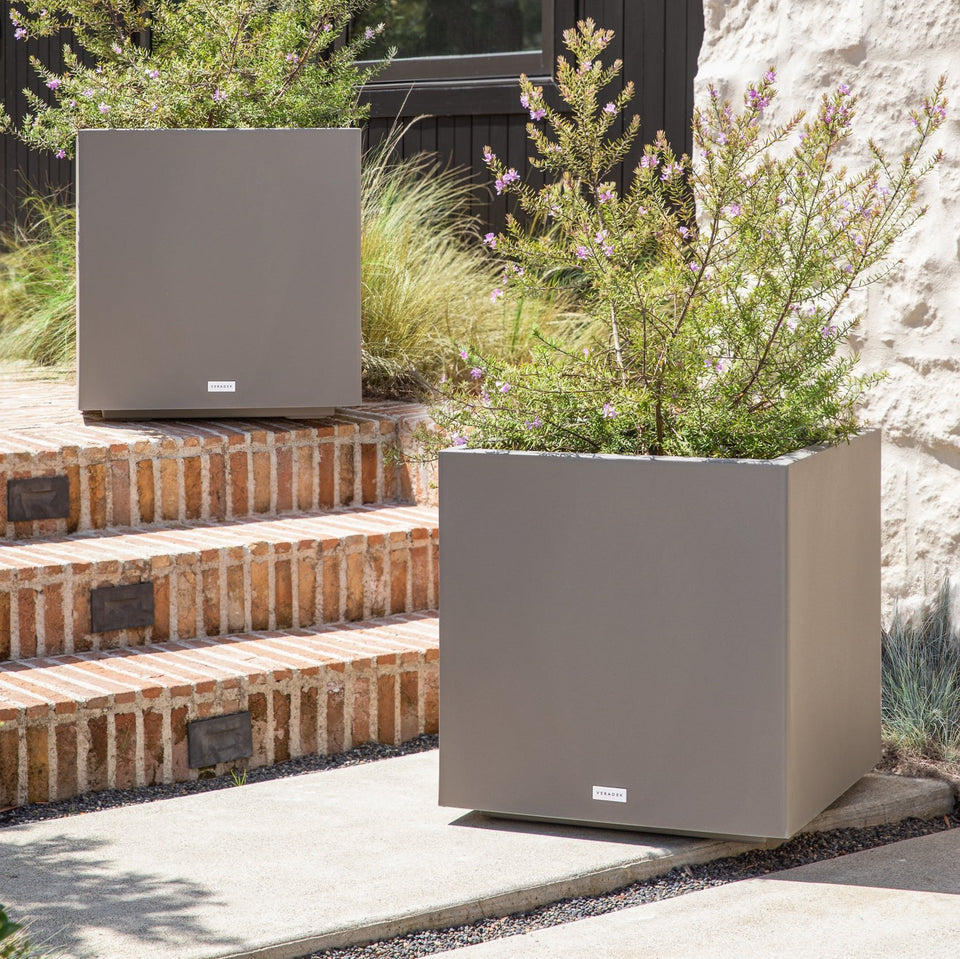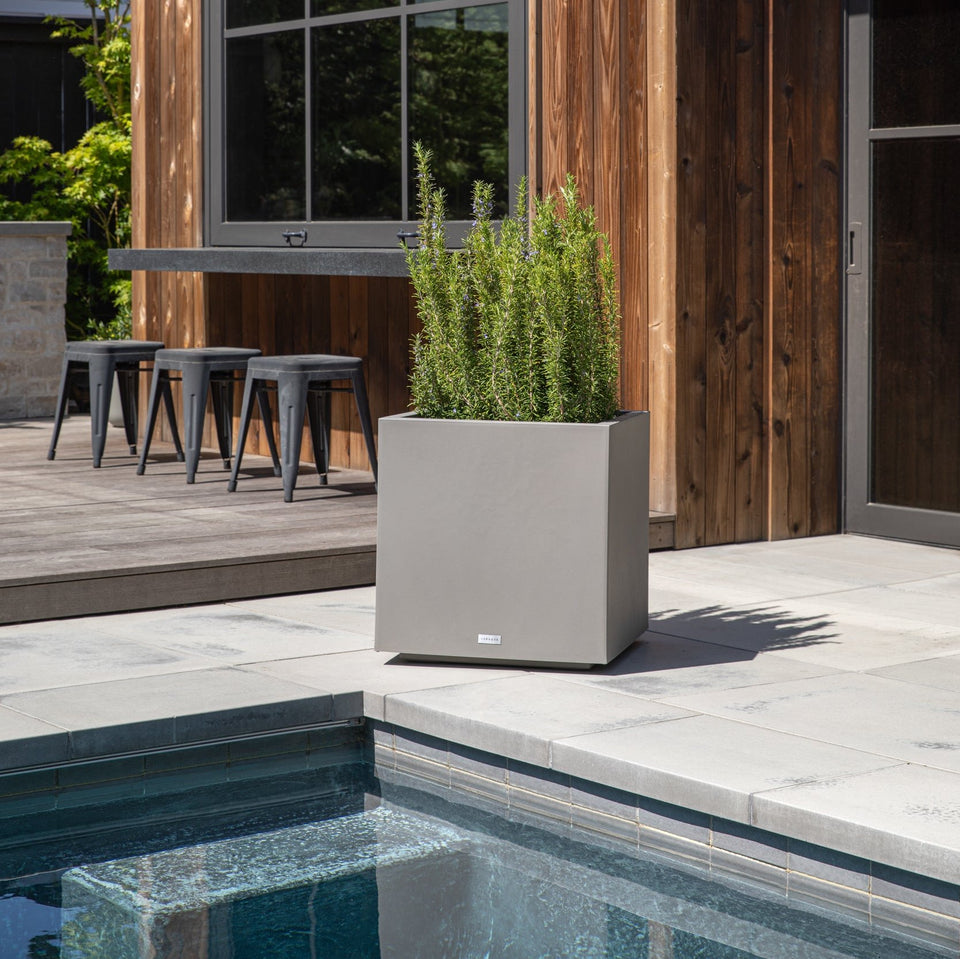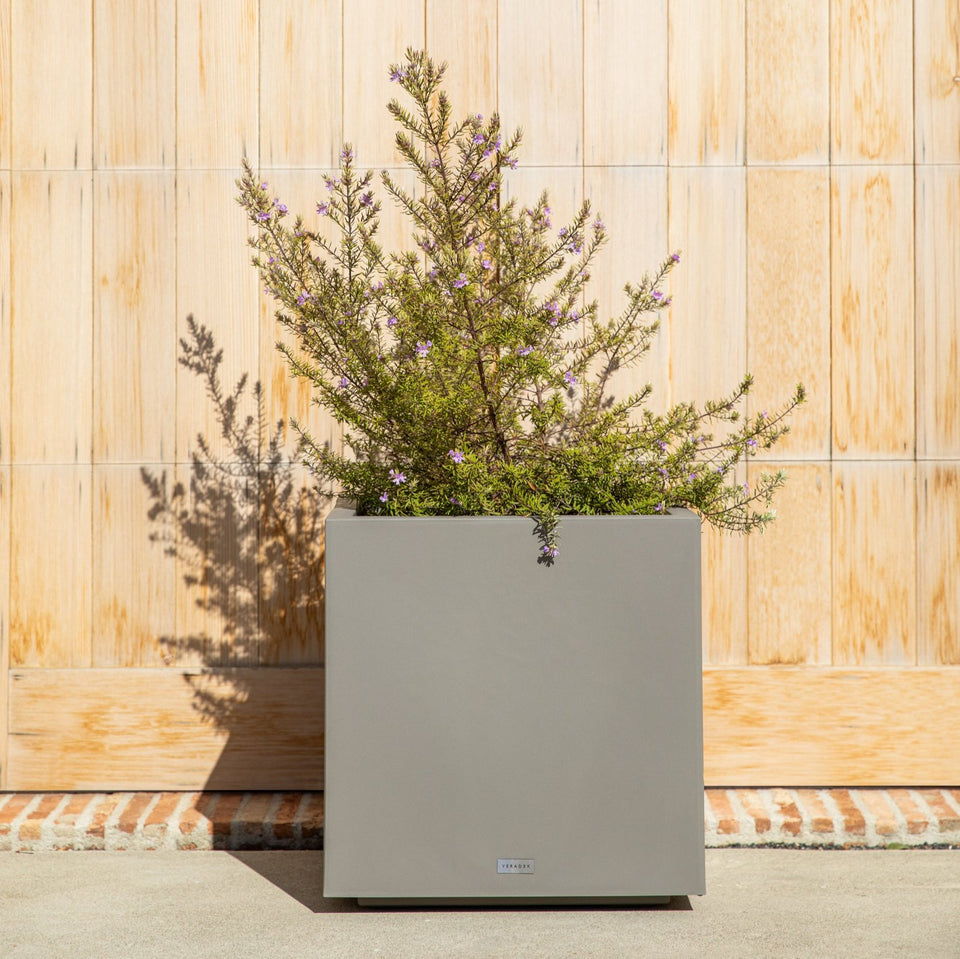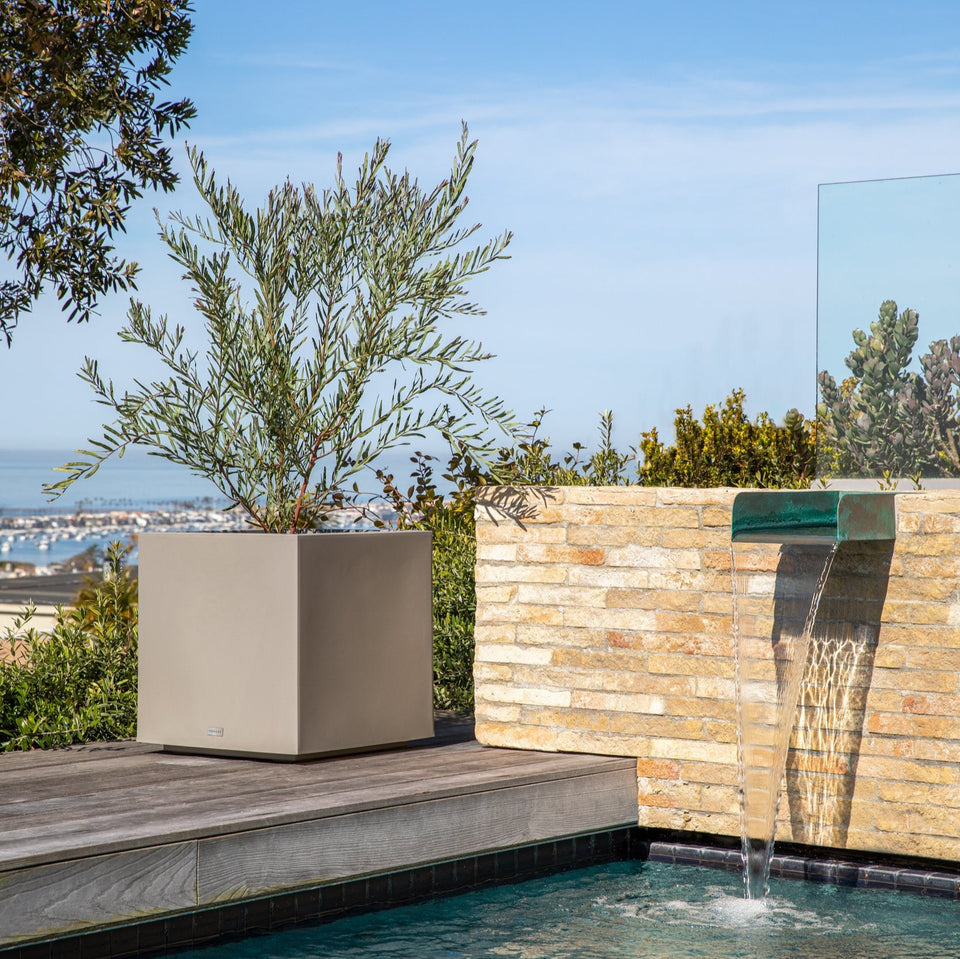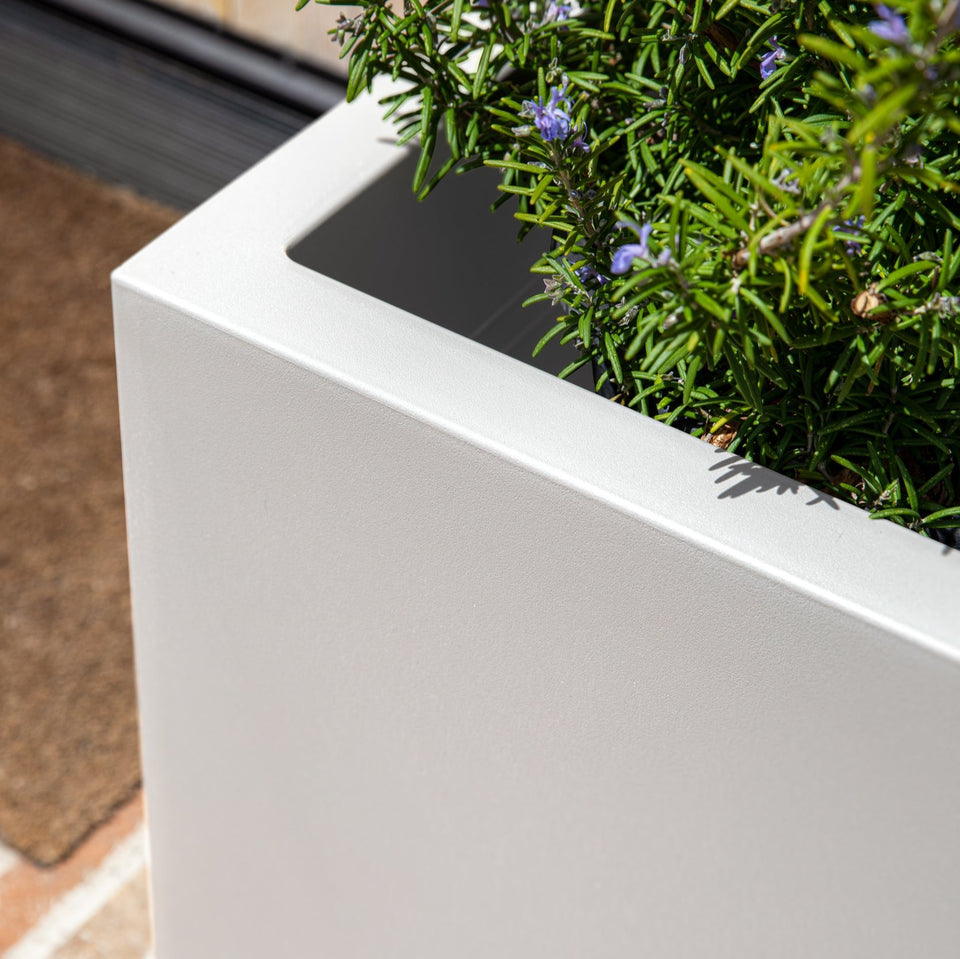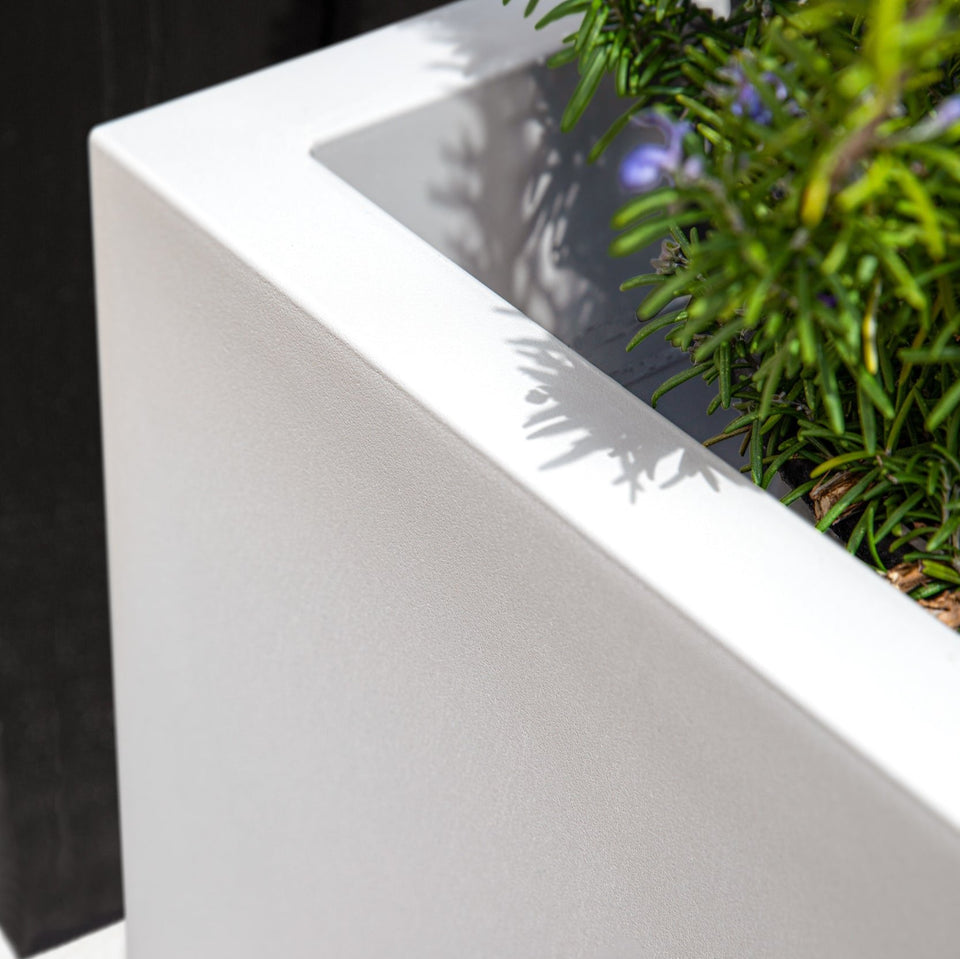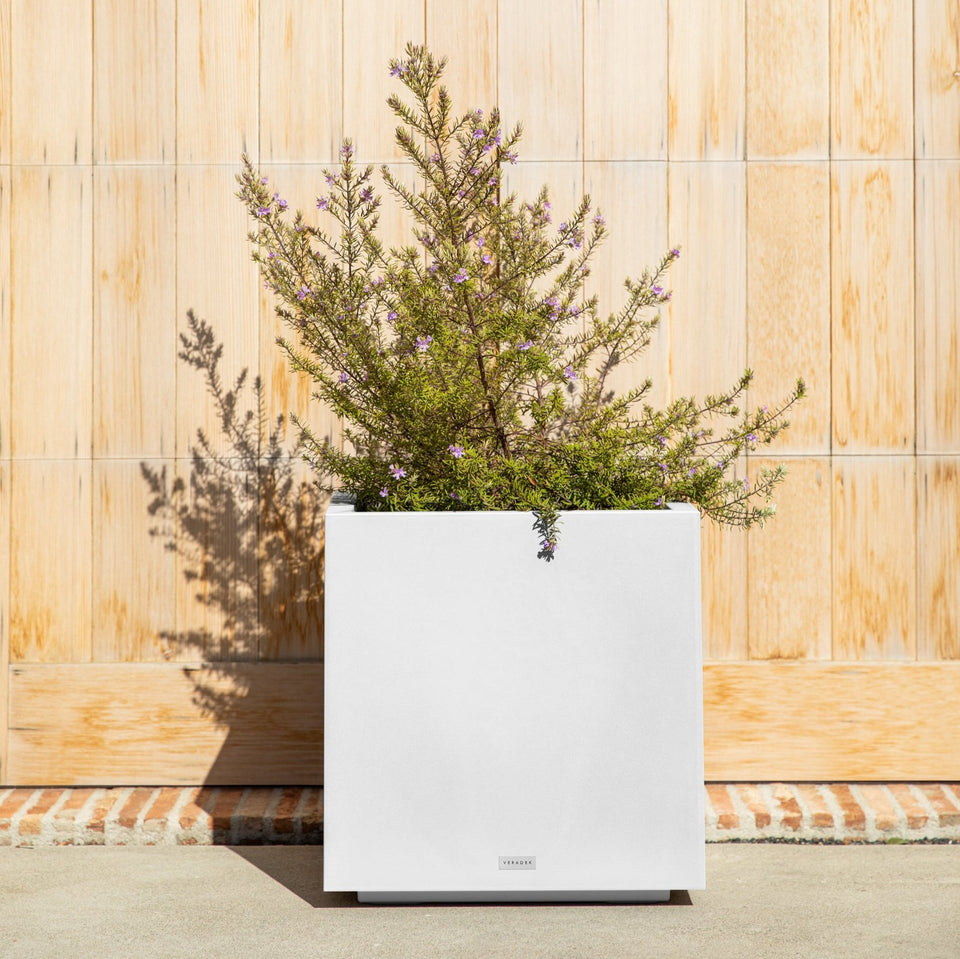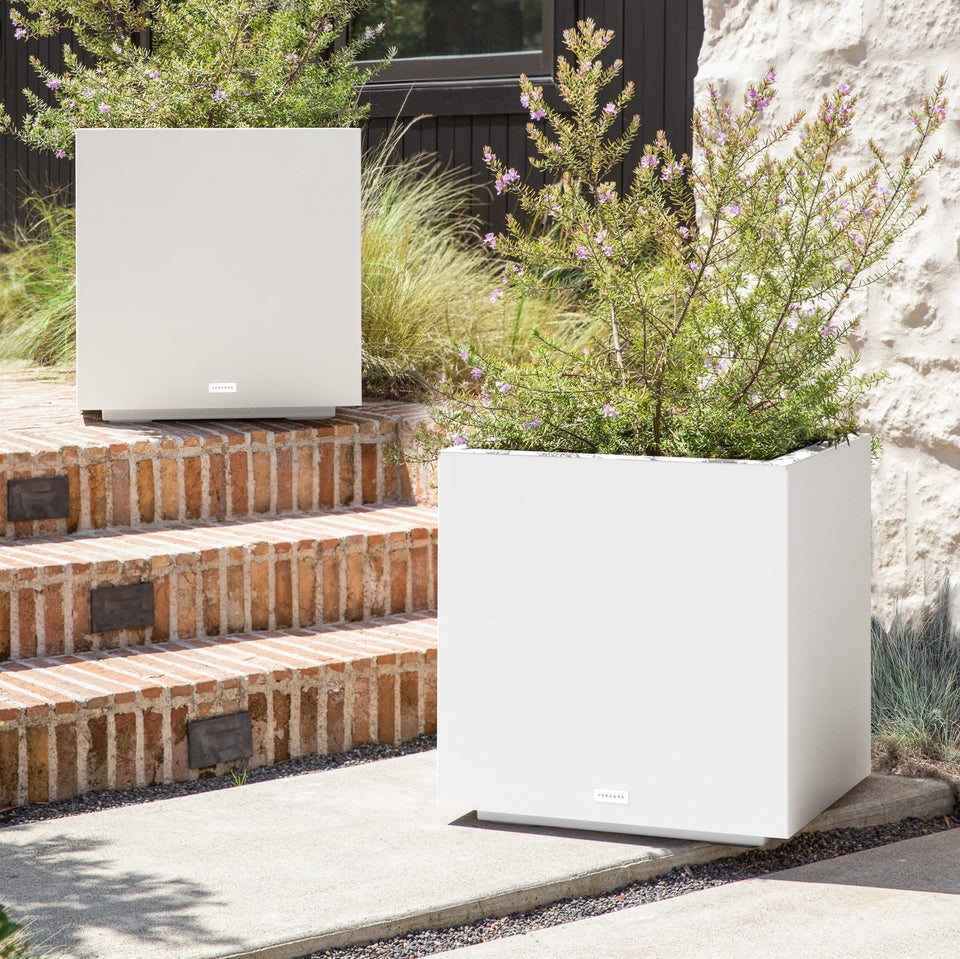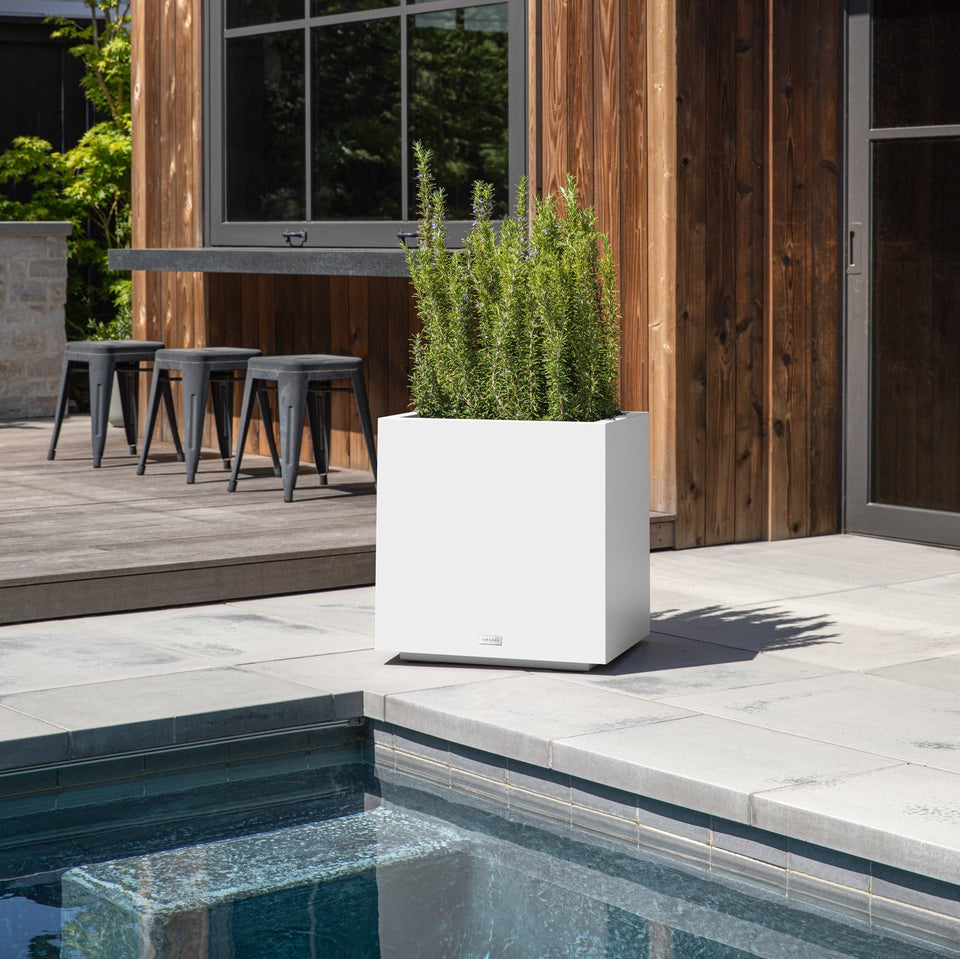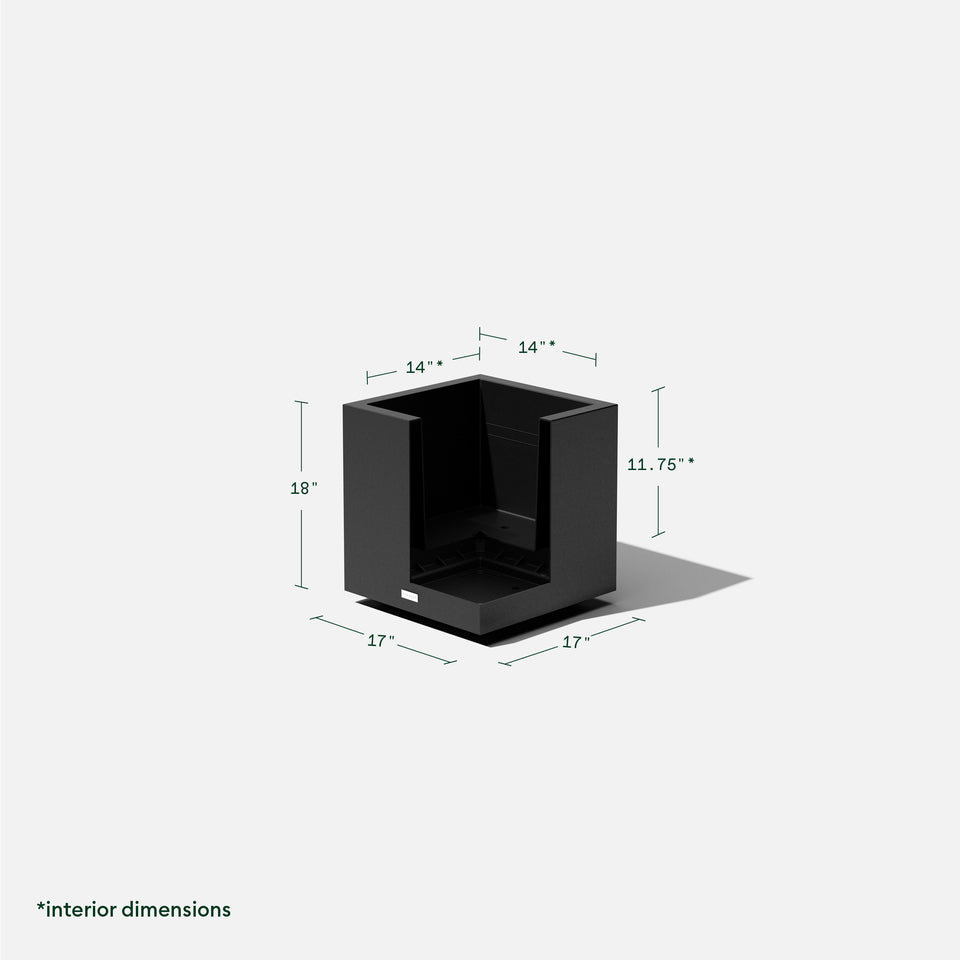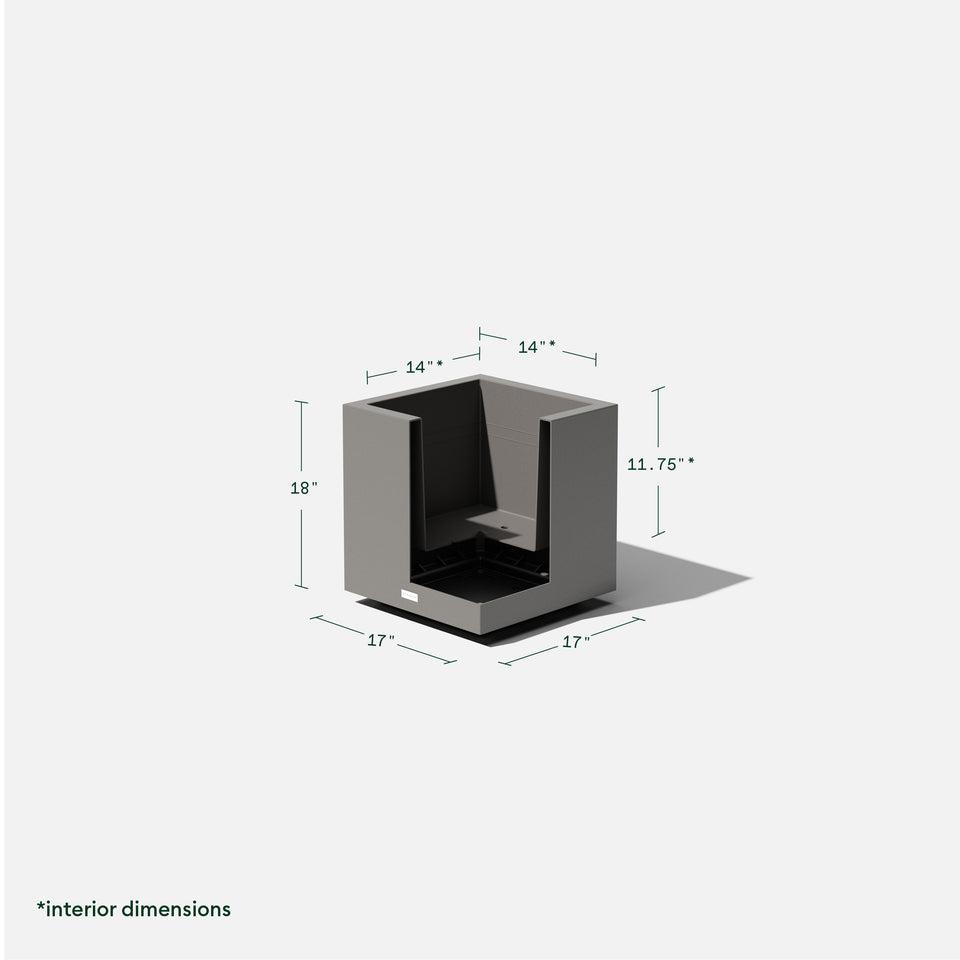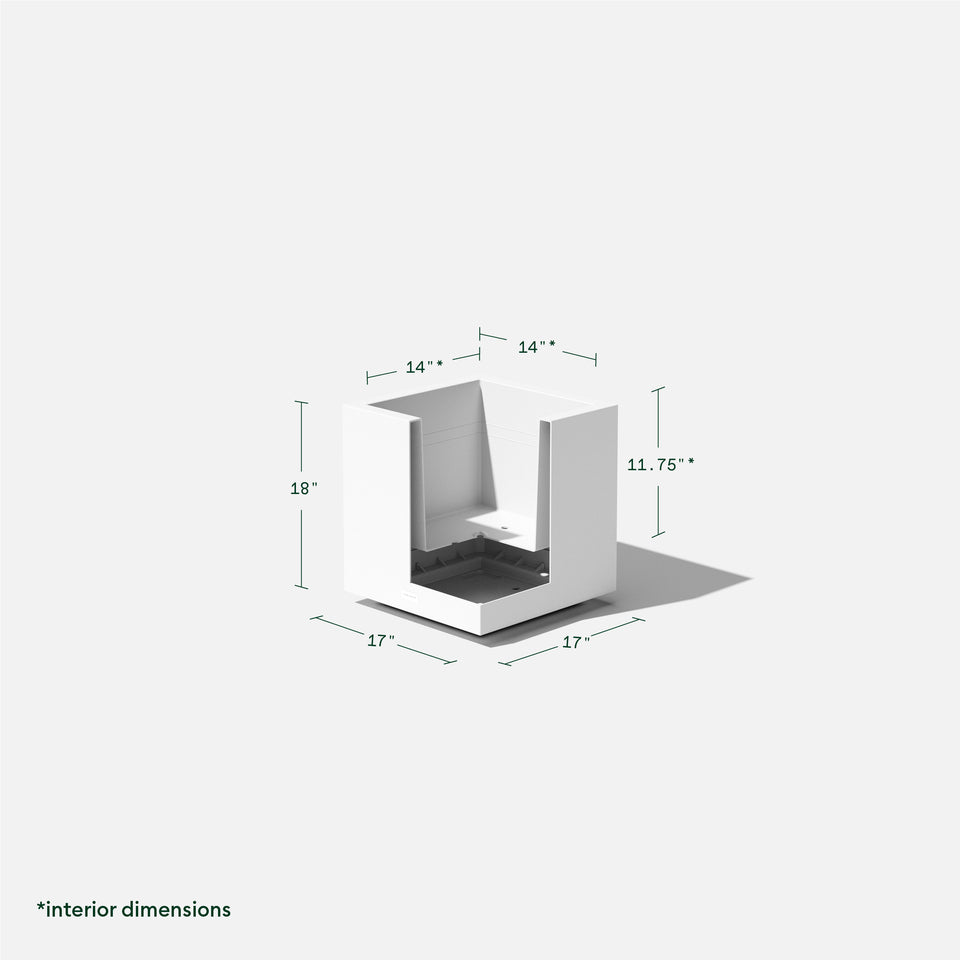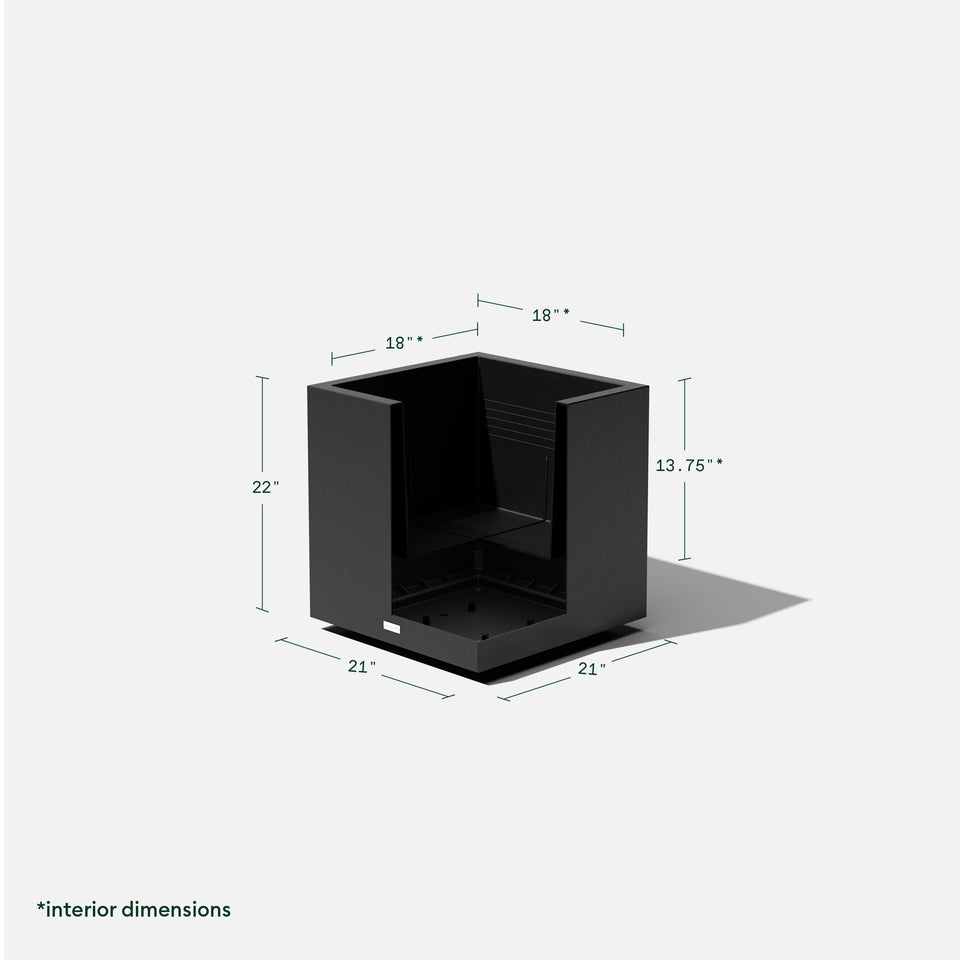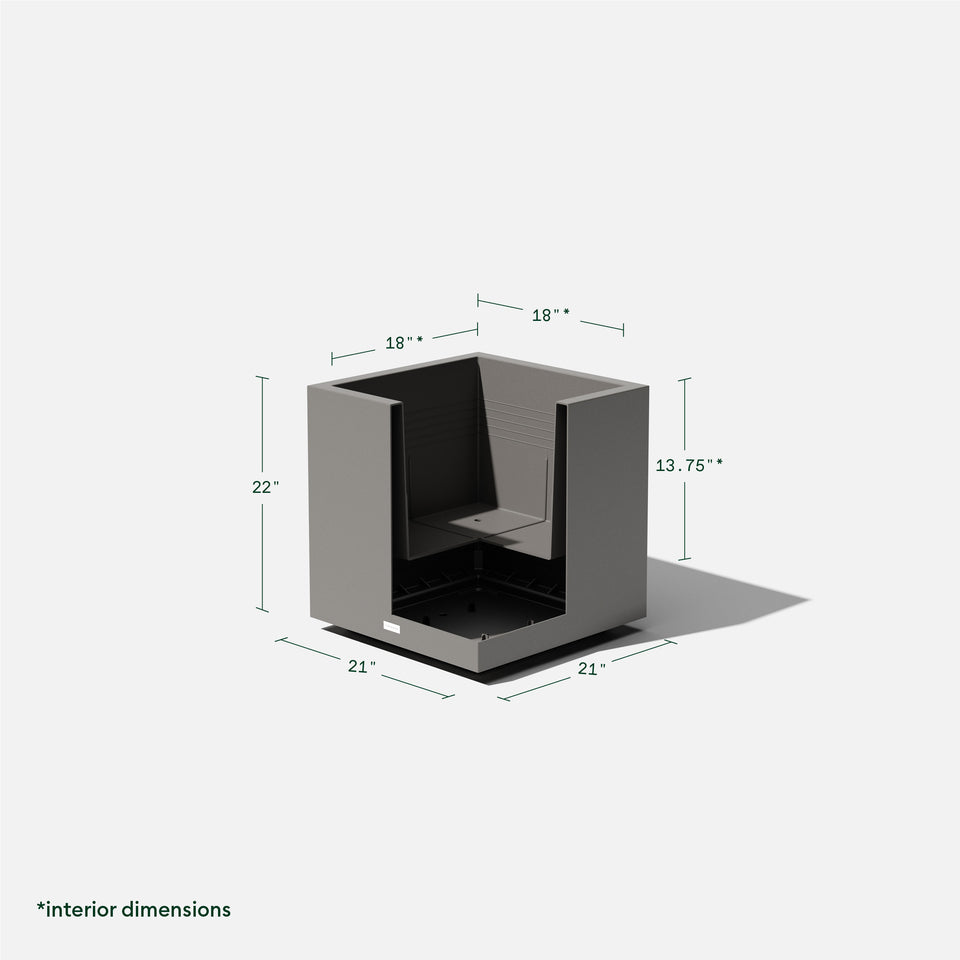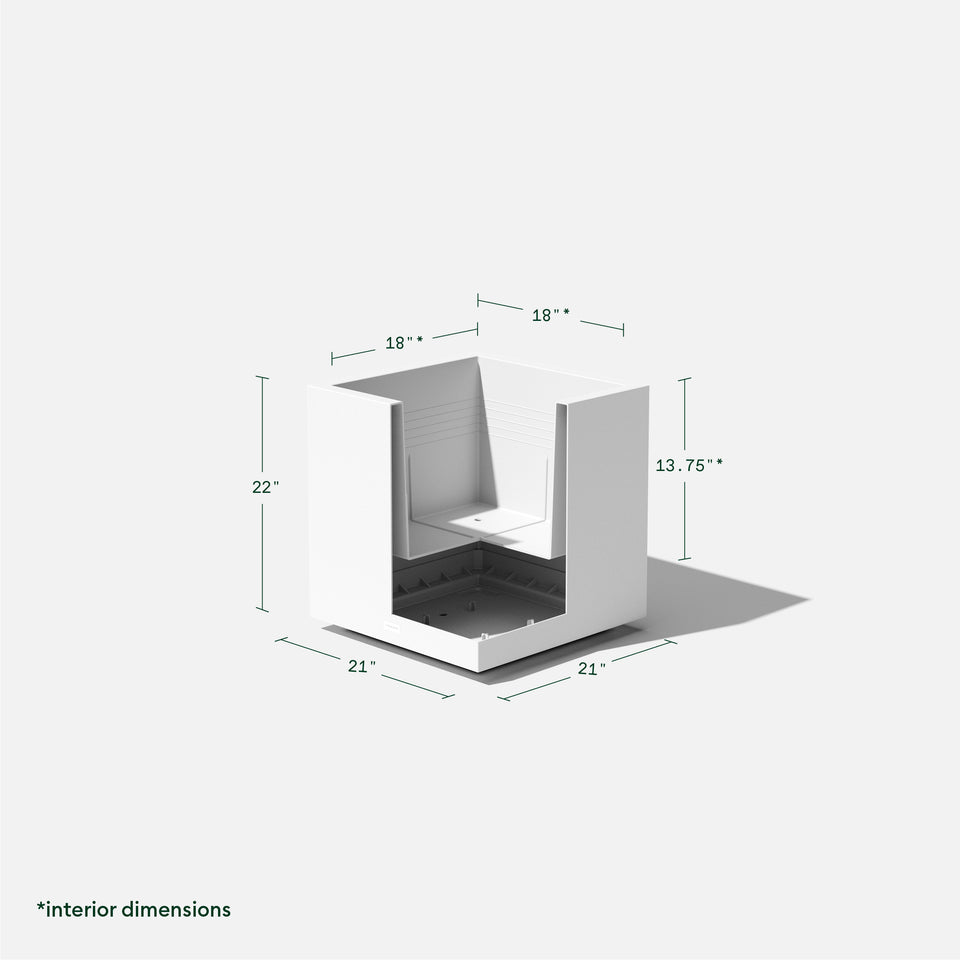 block cube planter
CUVSMB
Start simple, then flourish. My elegant symmetry serves as the perfect base to craft picture perfect arrangements. Change the foliage all you want, but I'm here to stay and outlast every season.
all-weather resistant

double-walled
durable polypropylene construction
impact and crack resistant
fade resistant
drainage holes and plugs
made in canada
cube small: 17" L x 17" W x 18" H weight: 13.8 lbs capacity: 9.4 gal | 35.8 L
cube medium: 21" L x 21" W x 22" H weight: 19.7 lbs capacity: 18.3 gal | 69.6 L
get $10 off and more
Join our newsletter for $10 off your next purchase, product launches, and the outdoor living scoop!