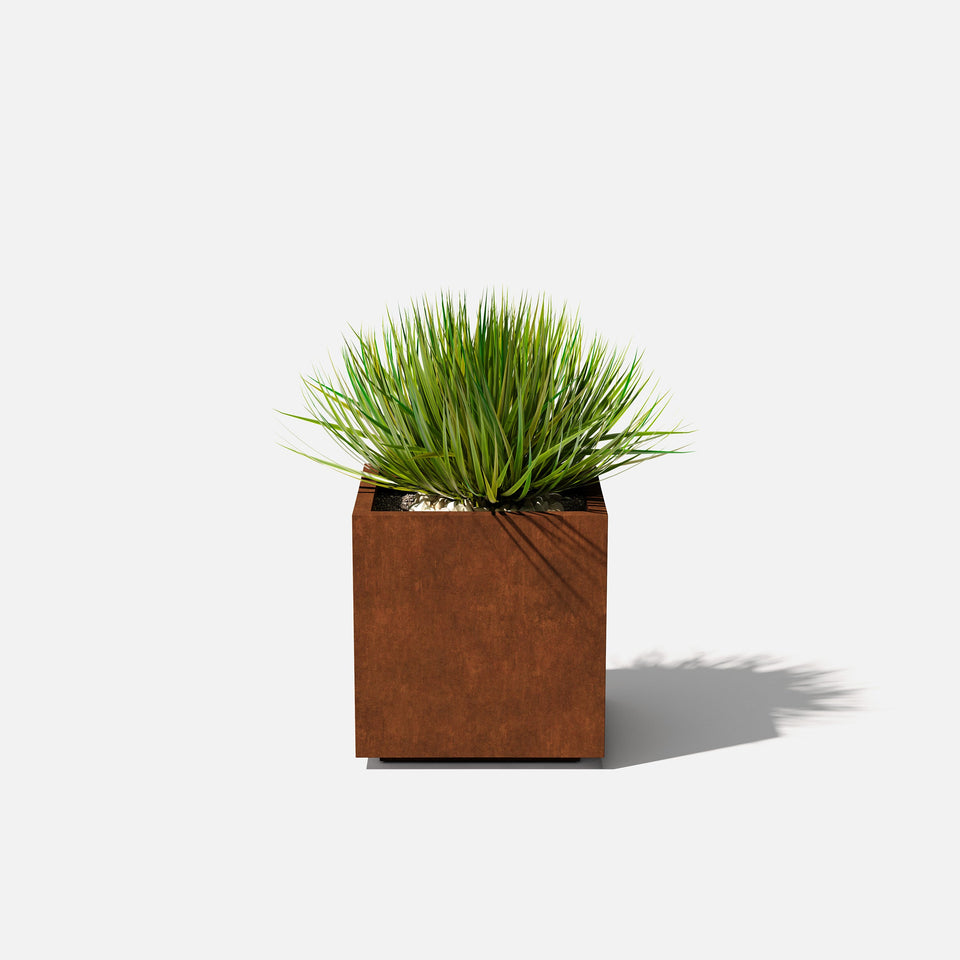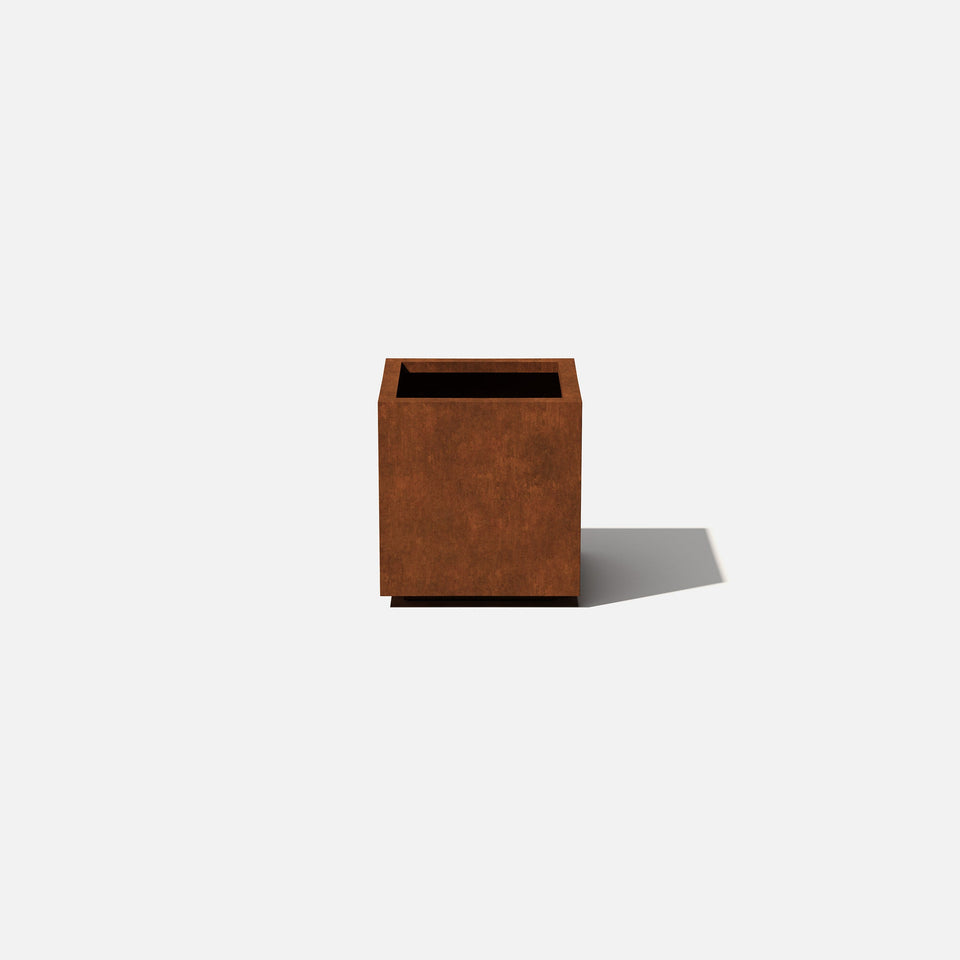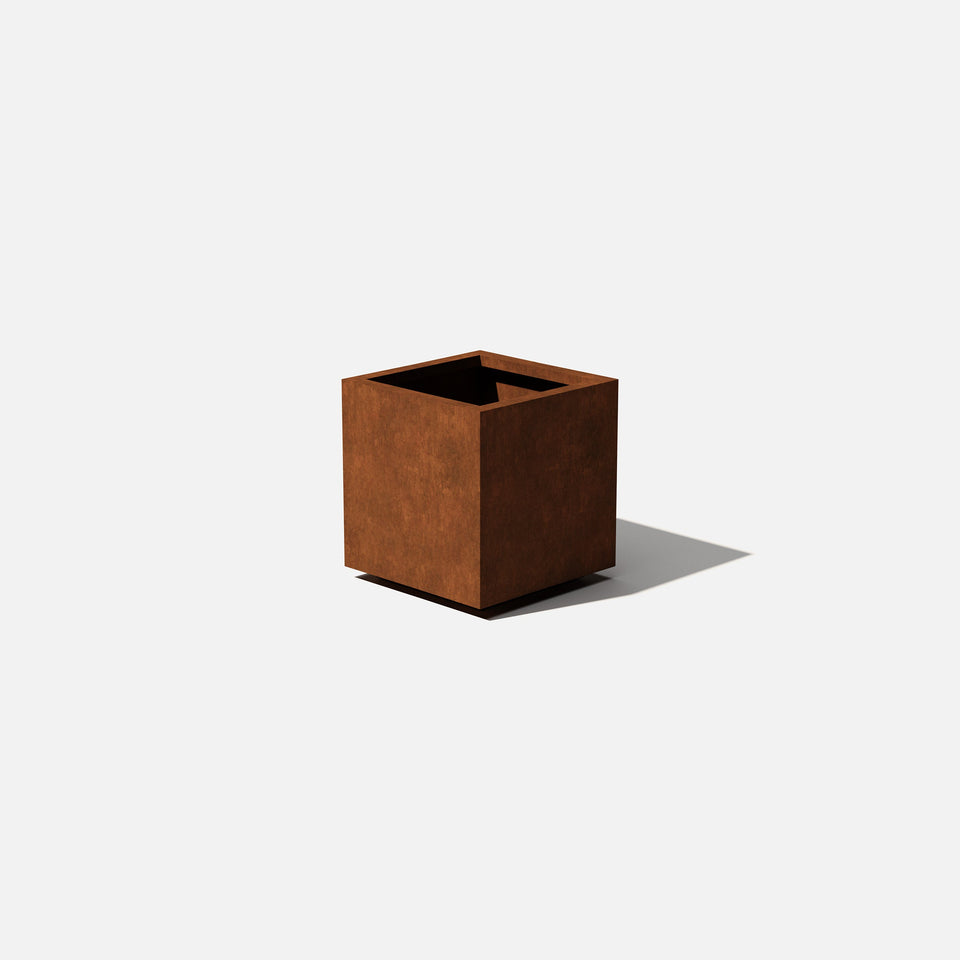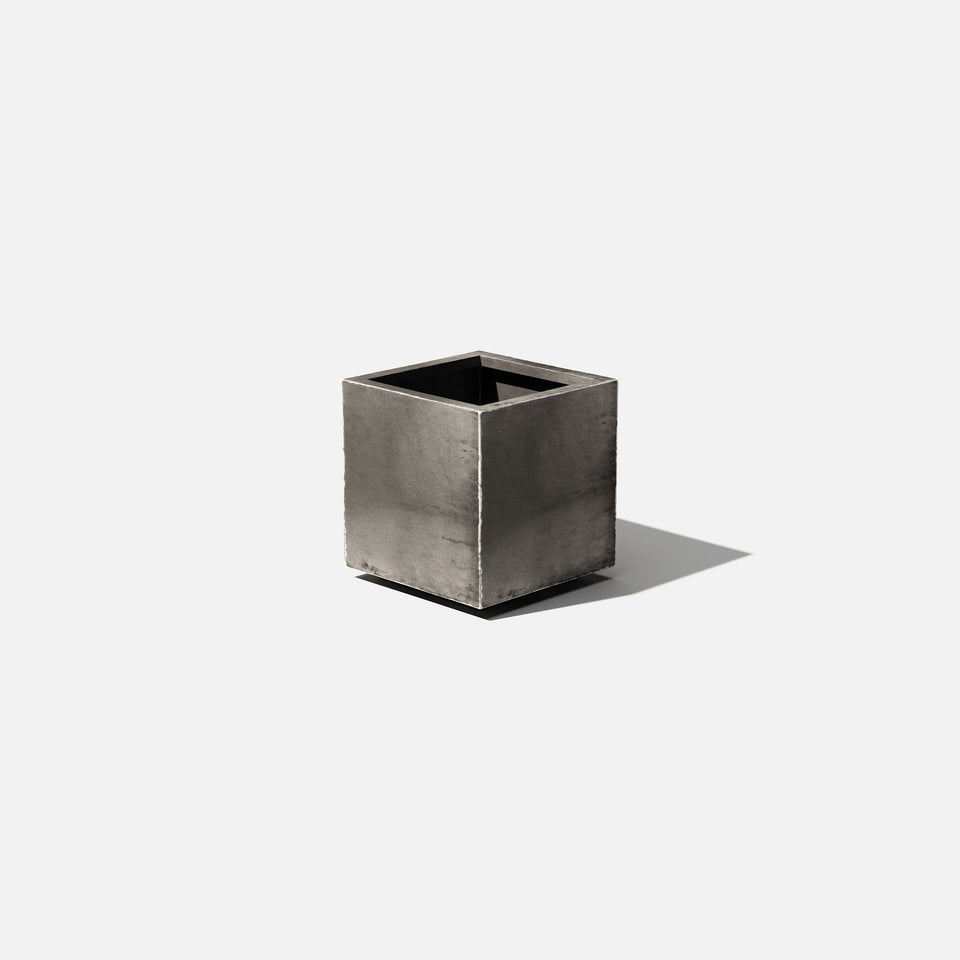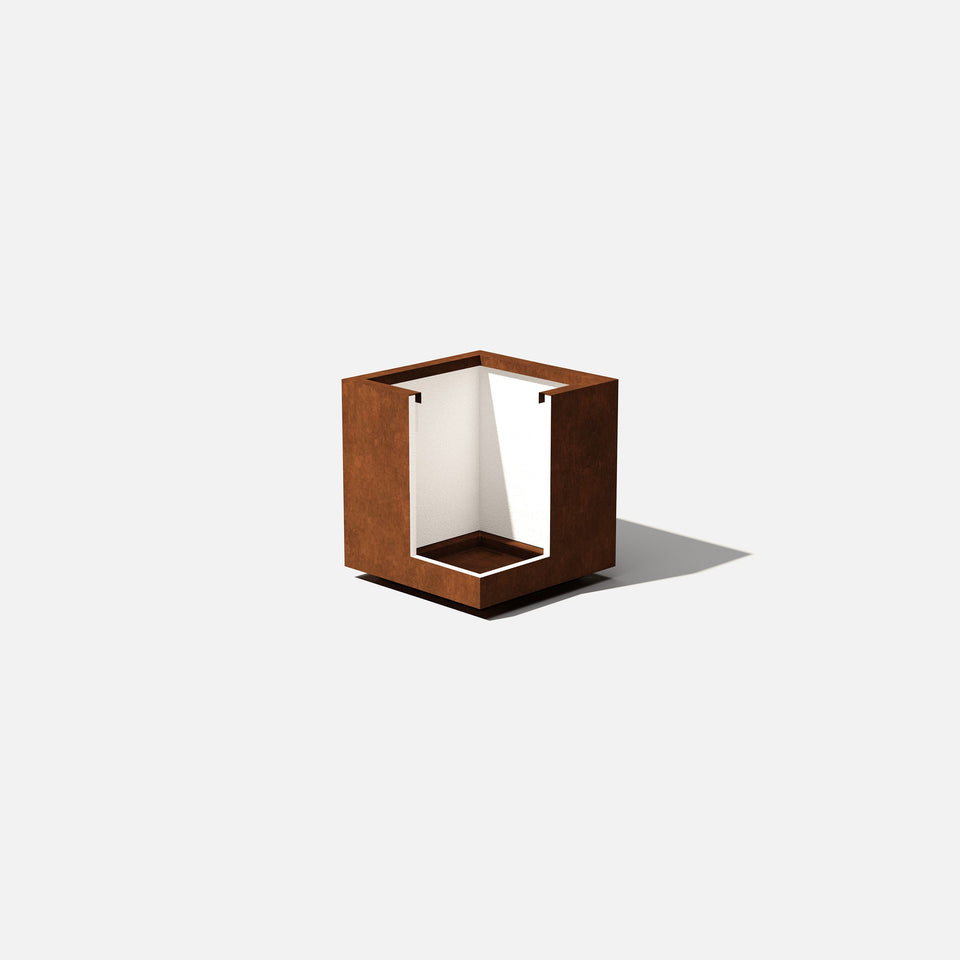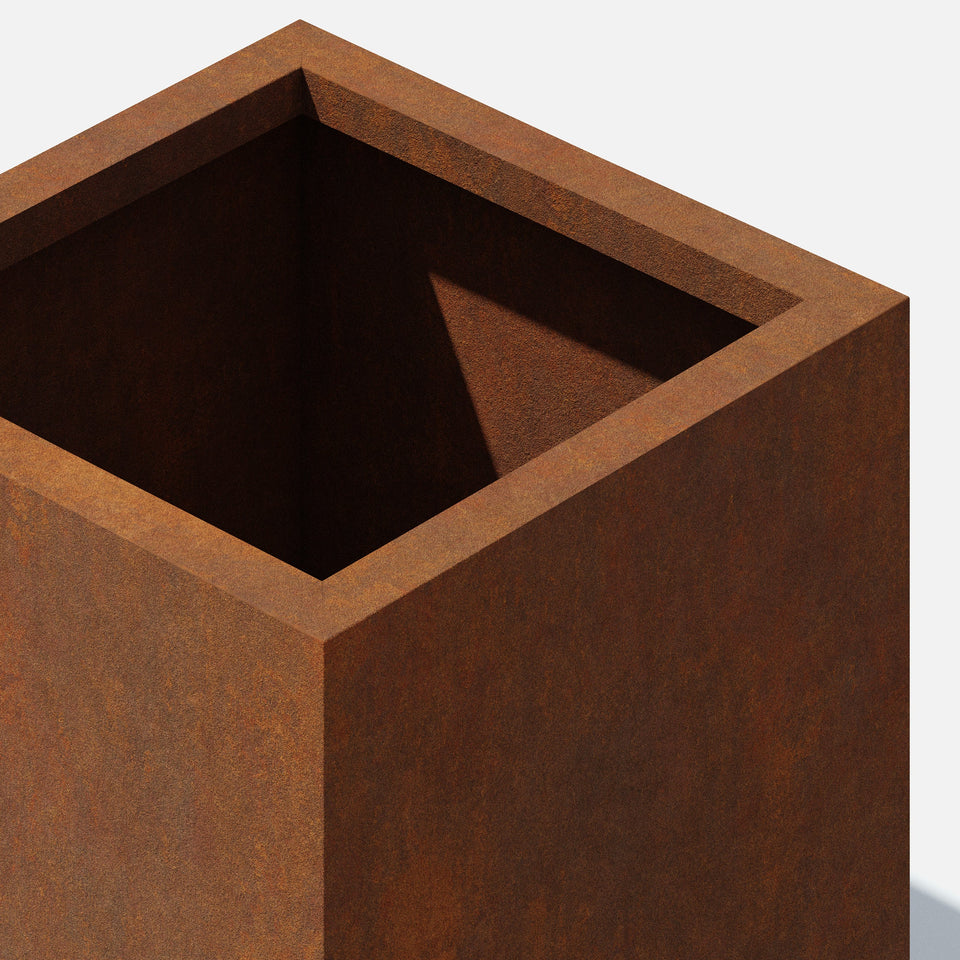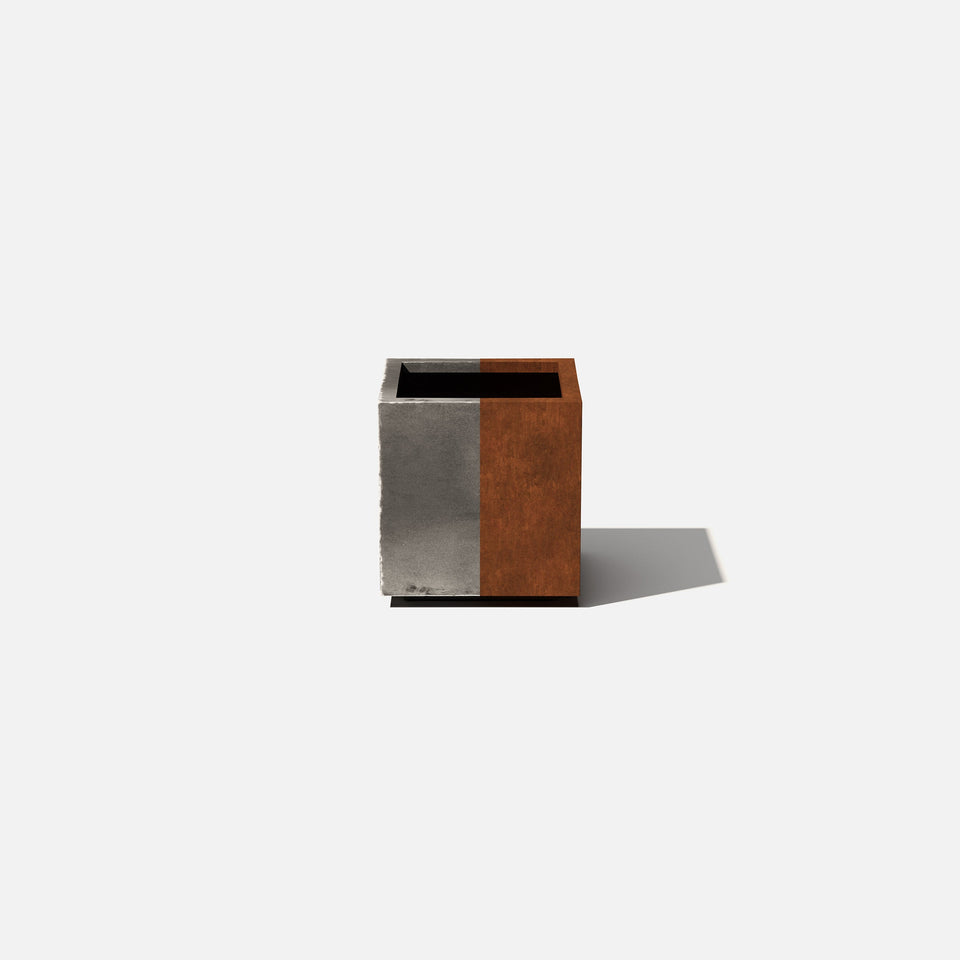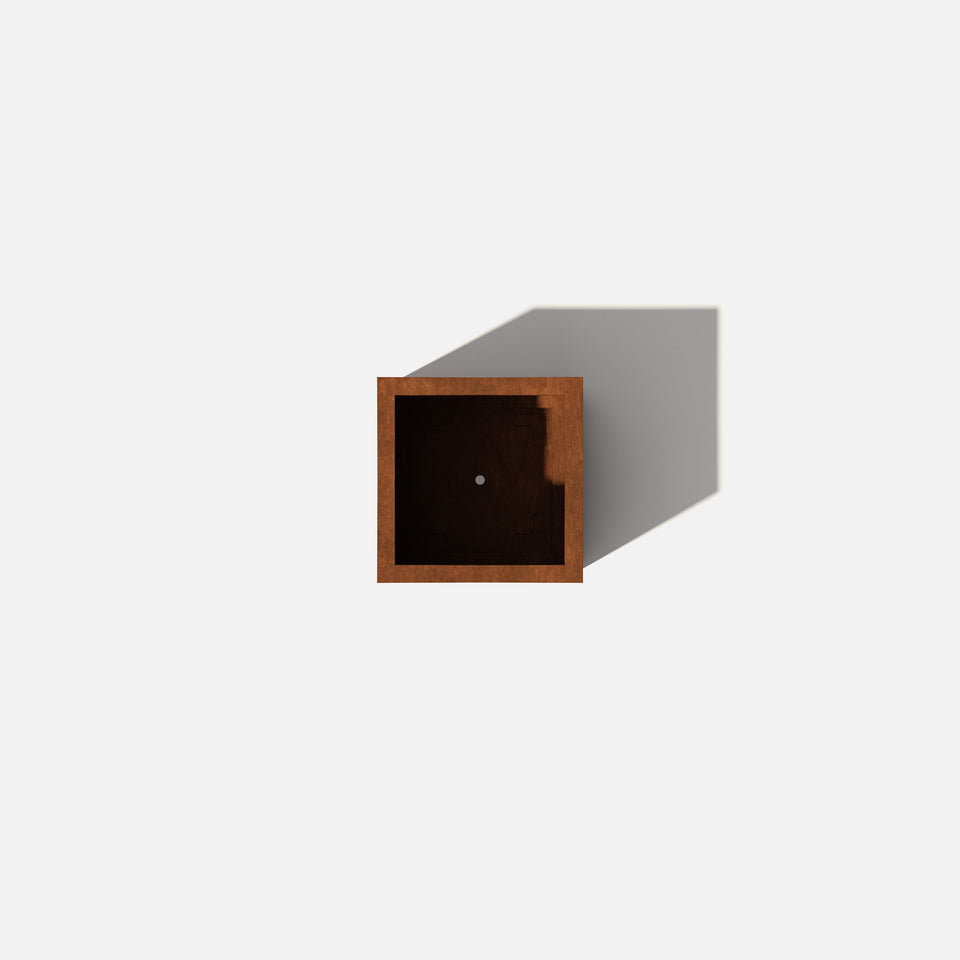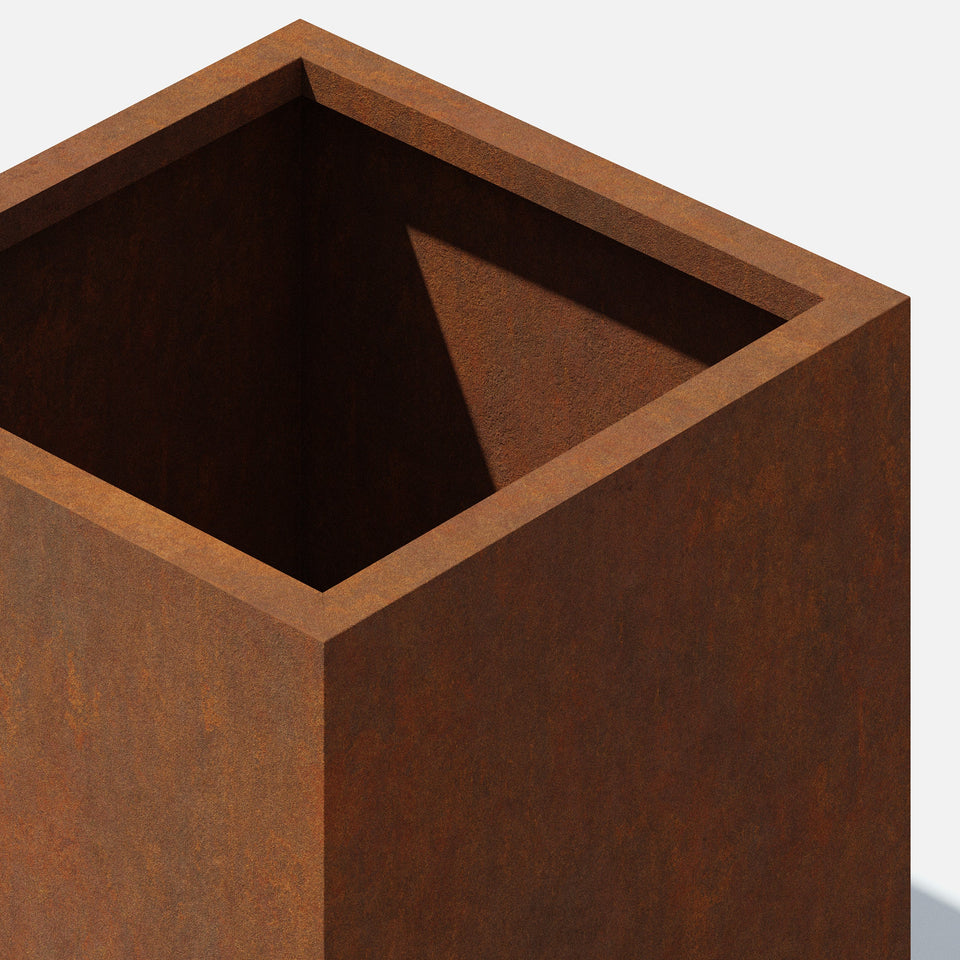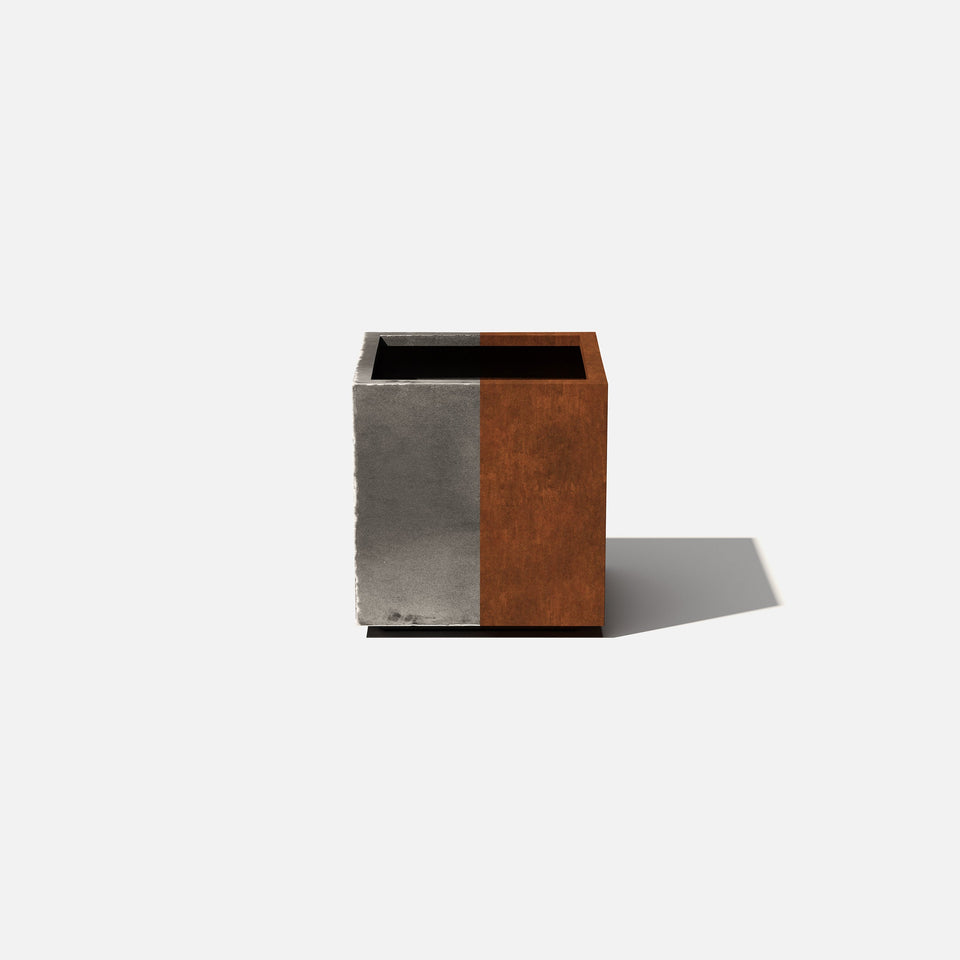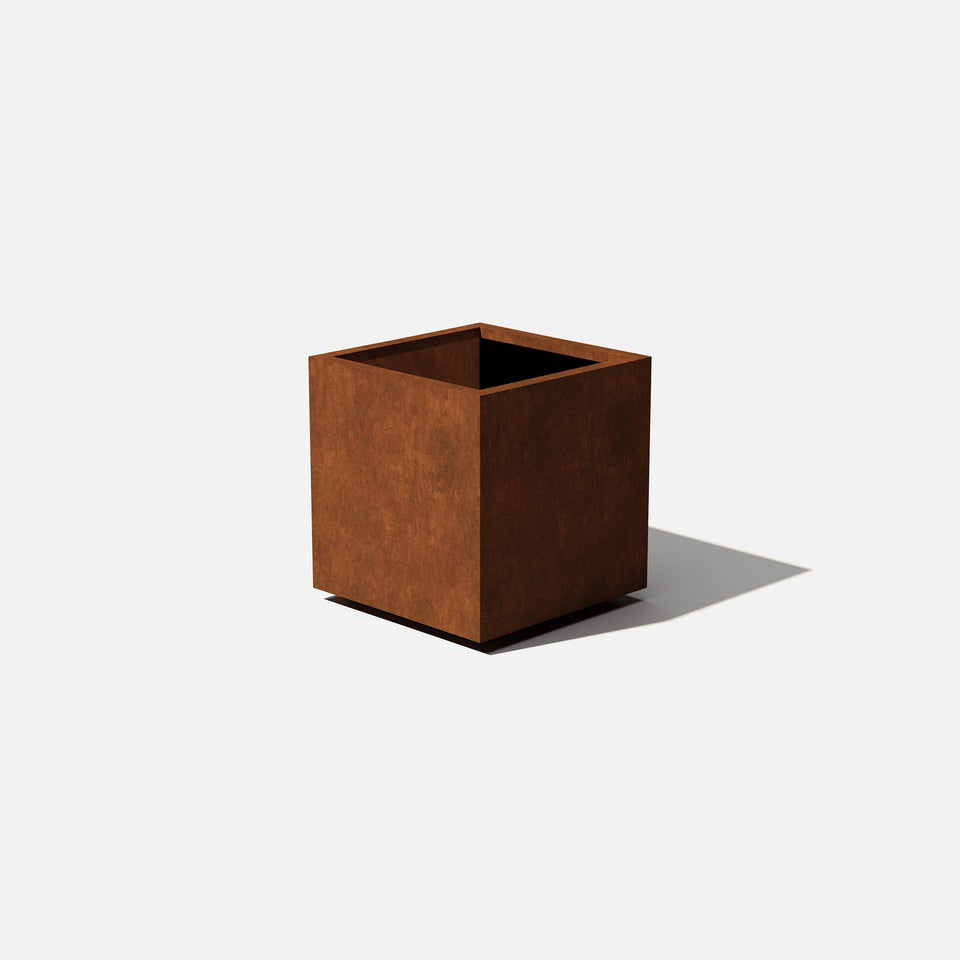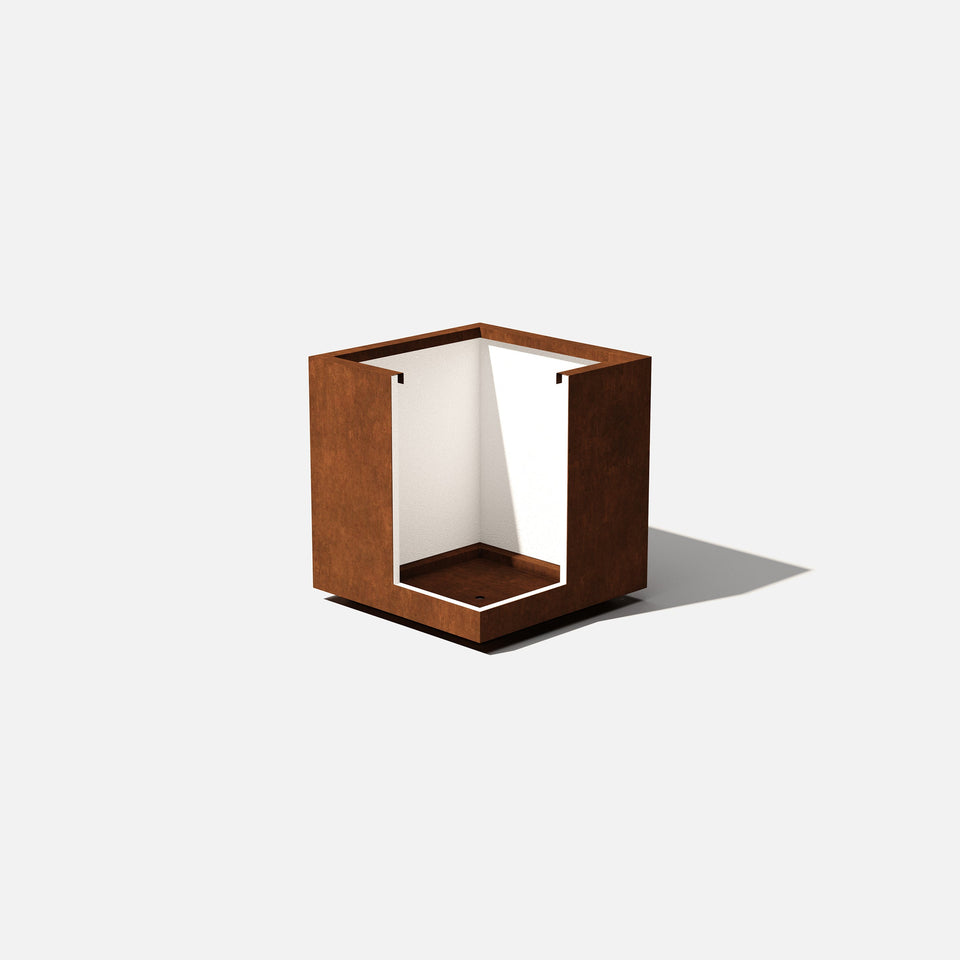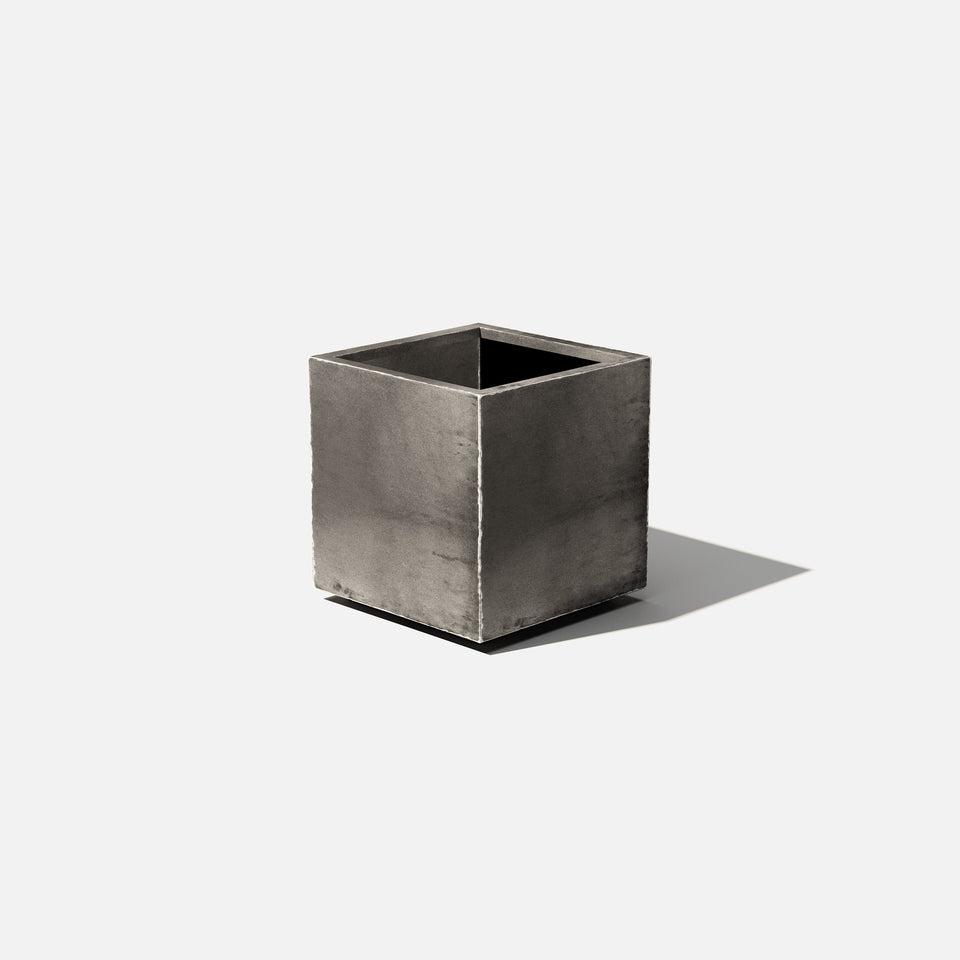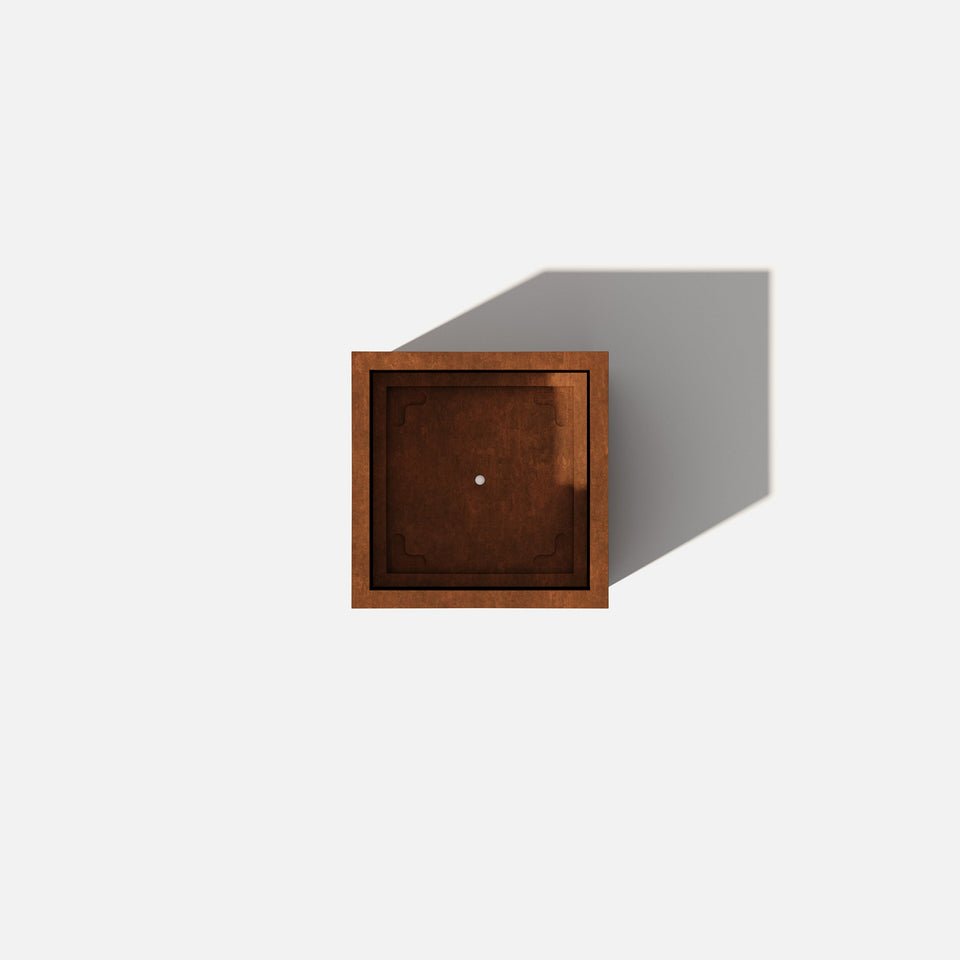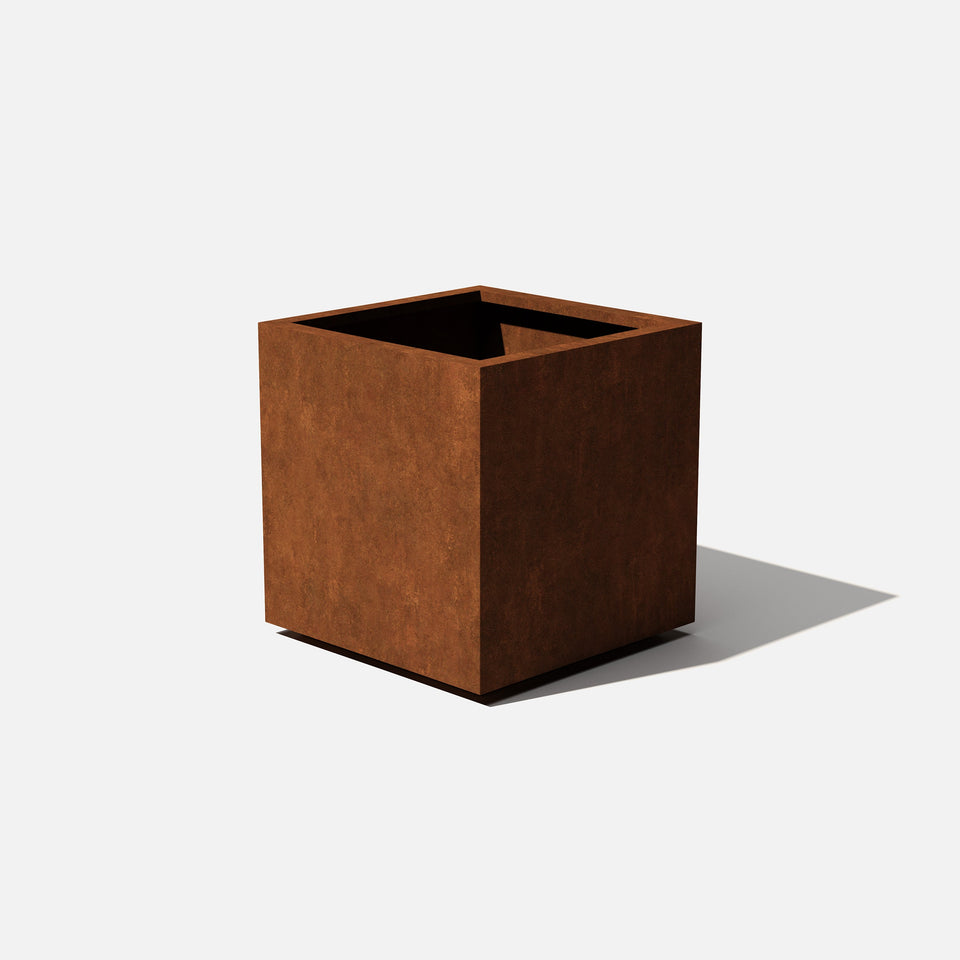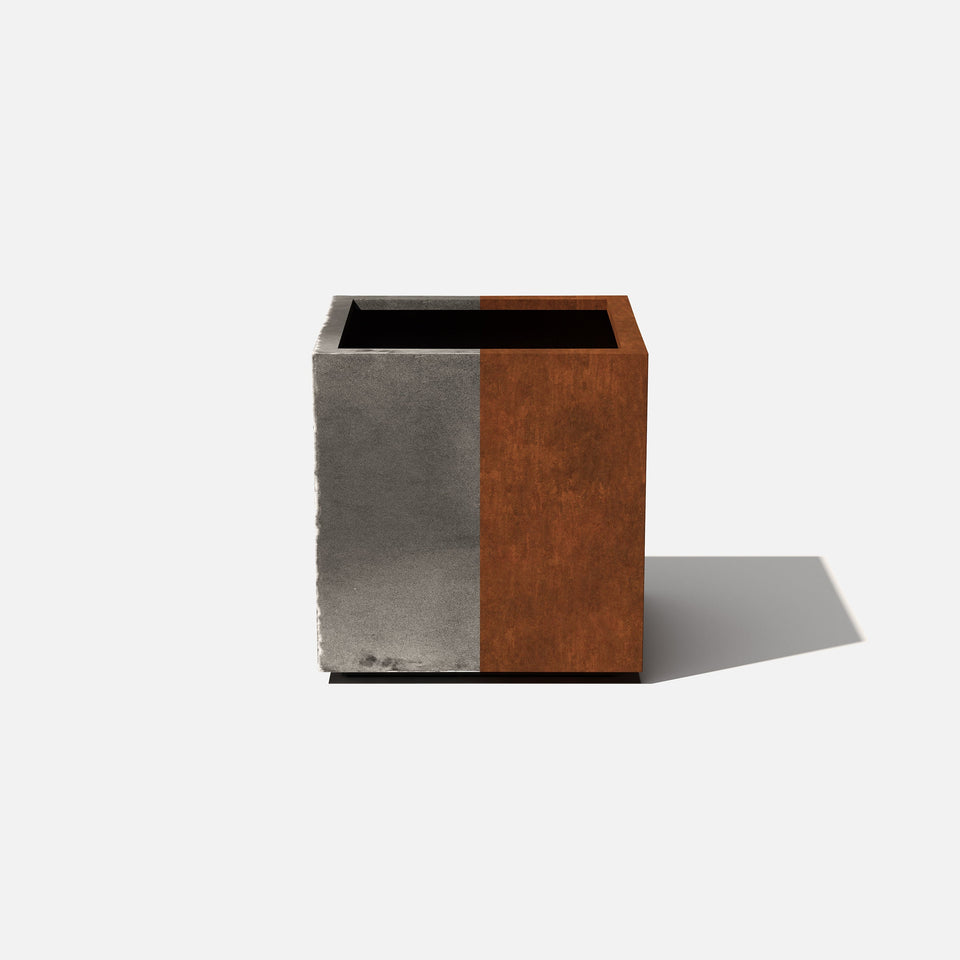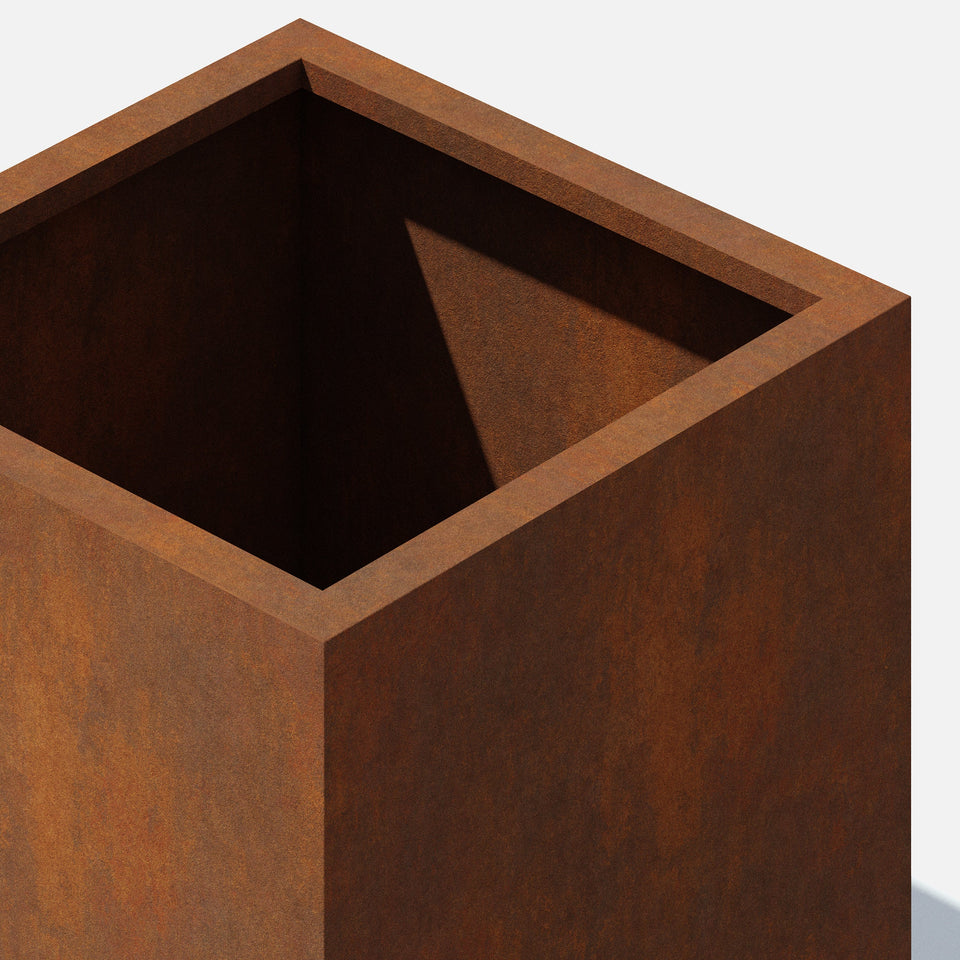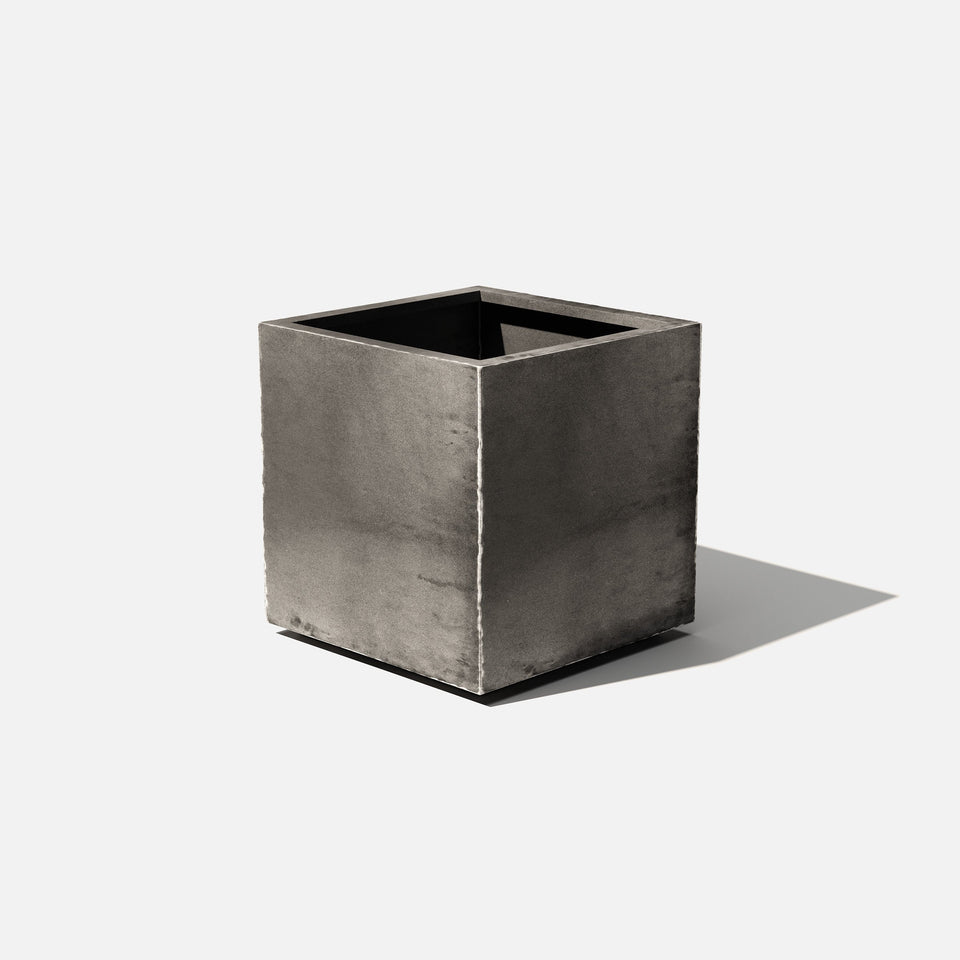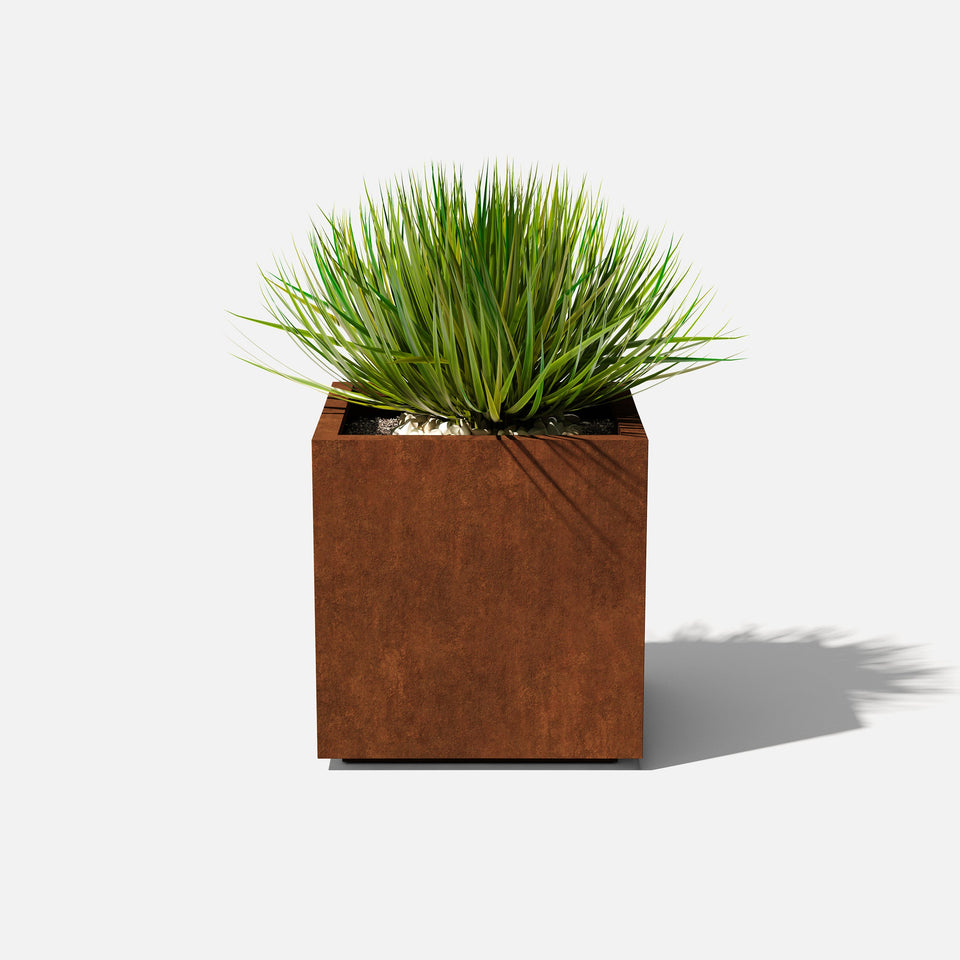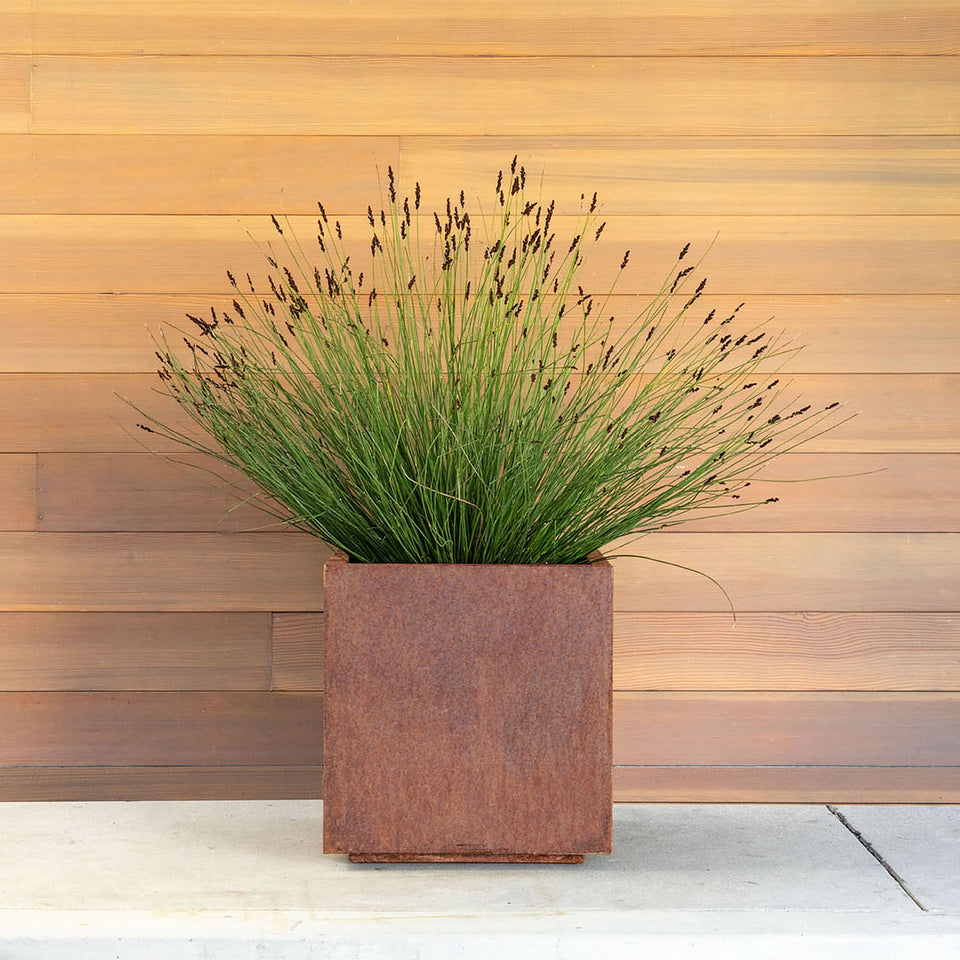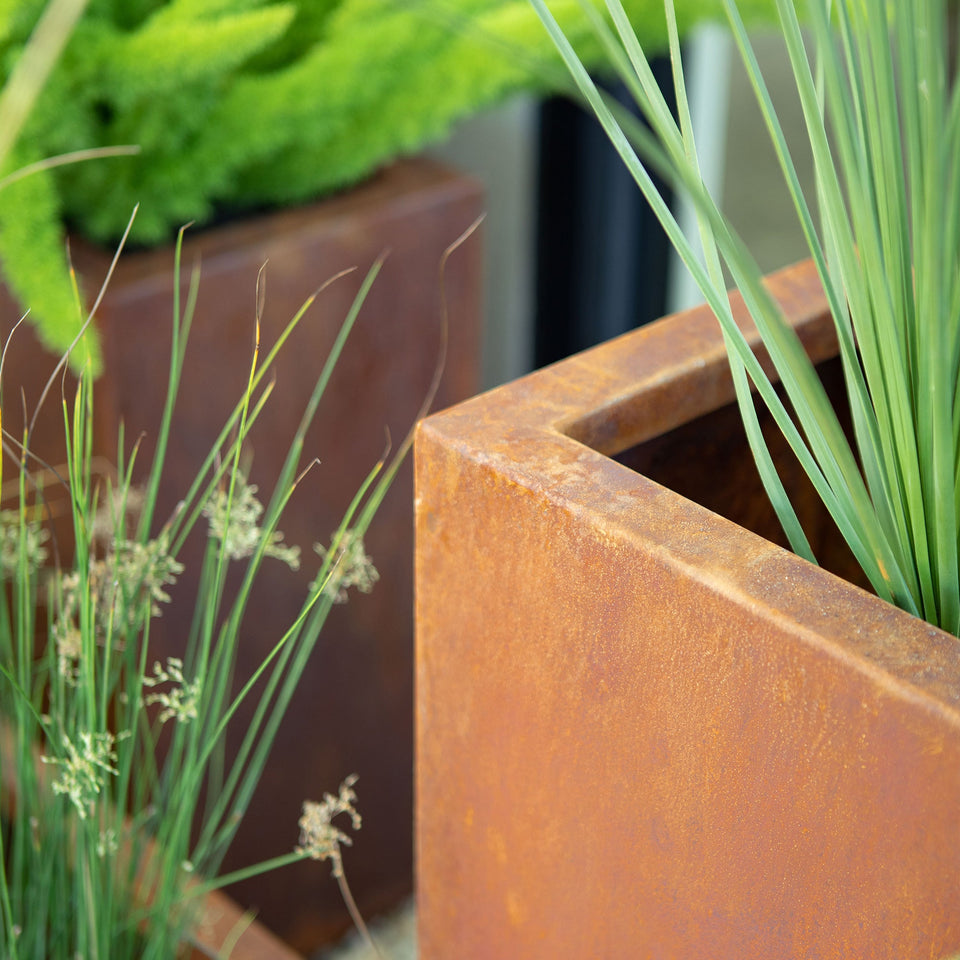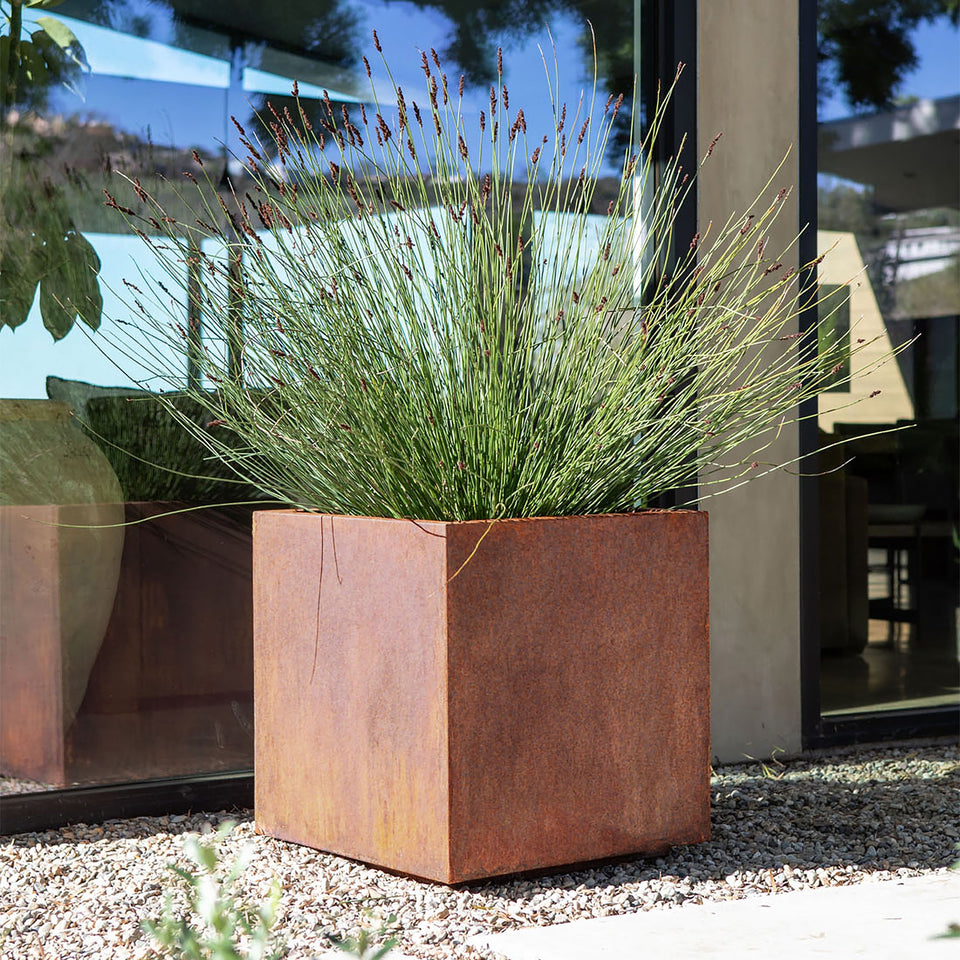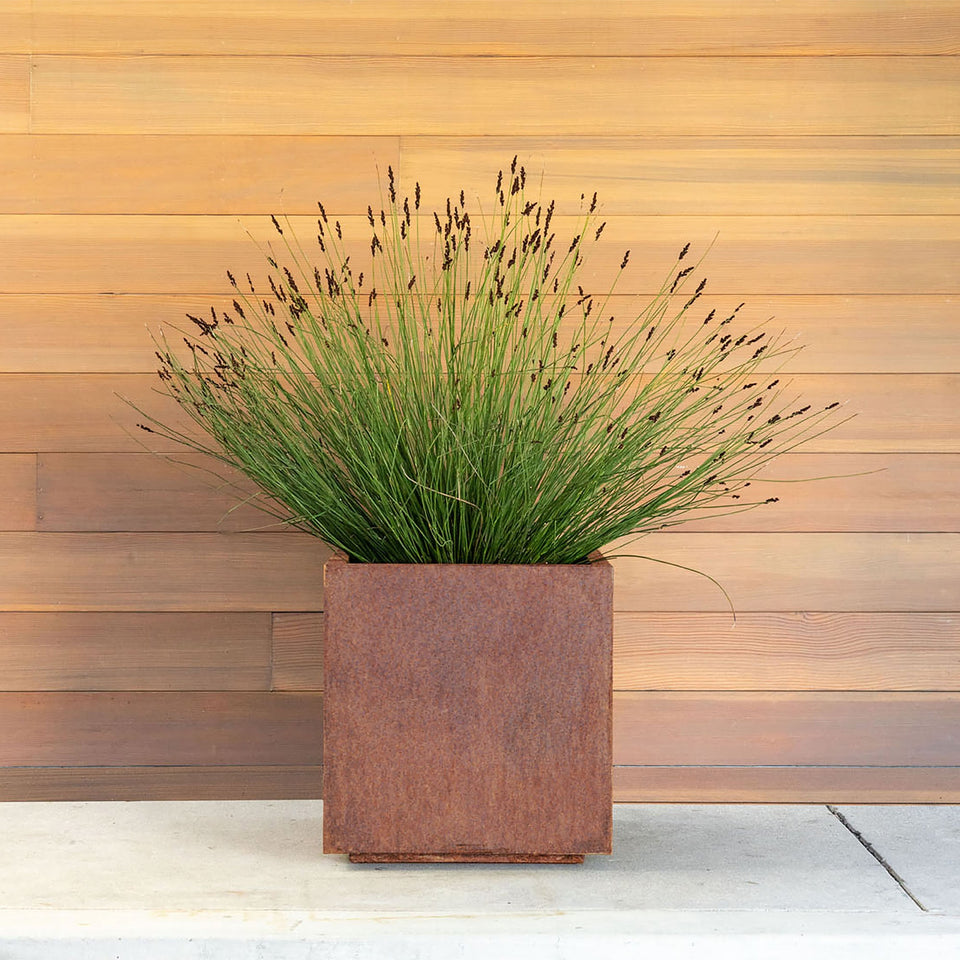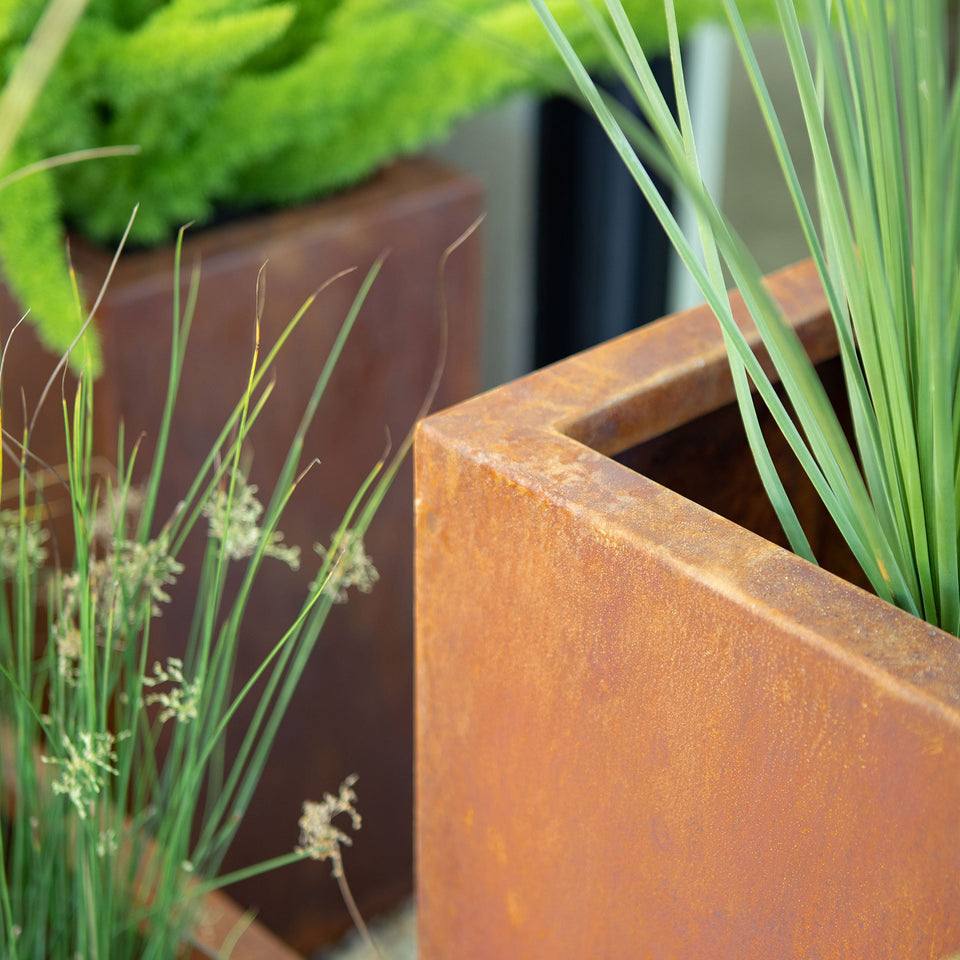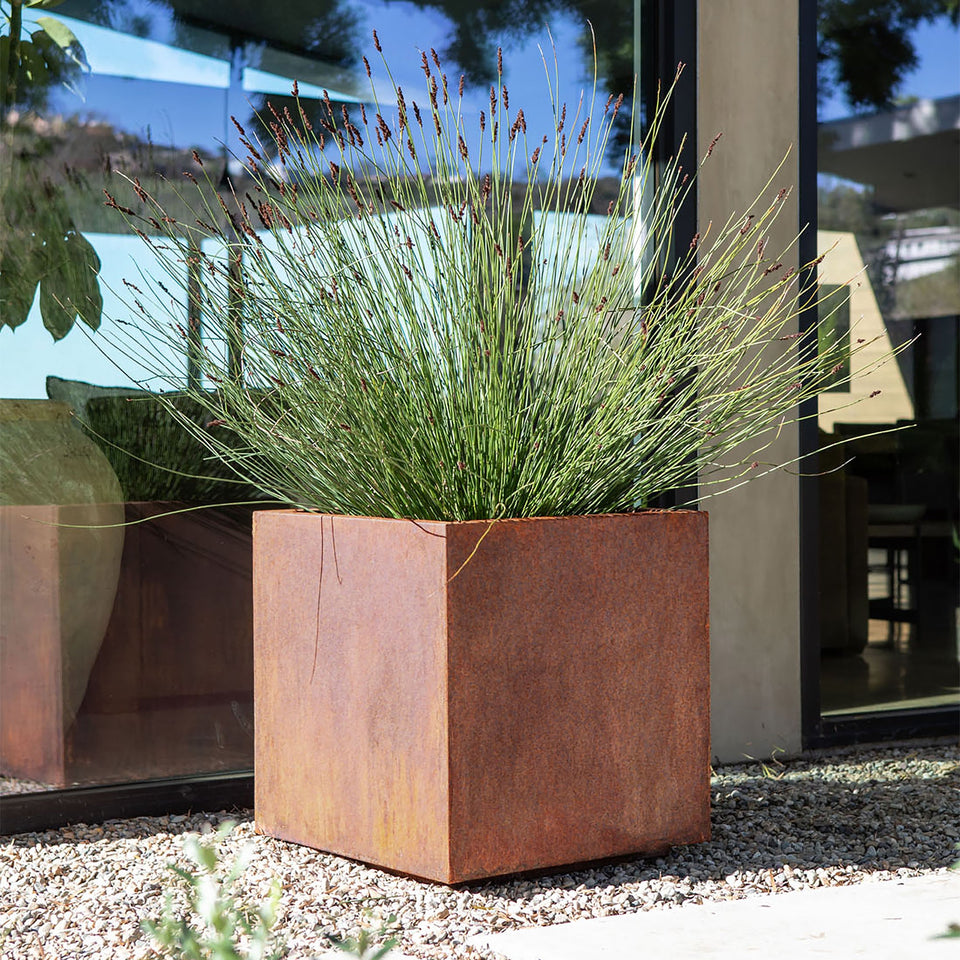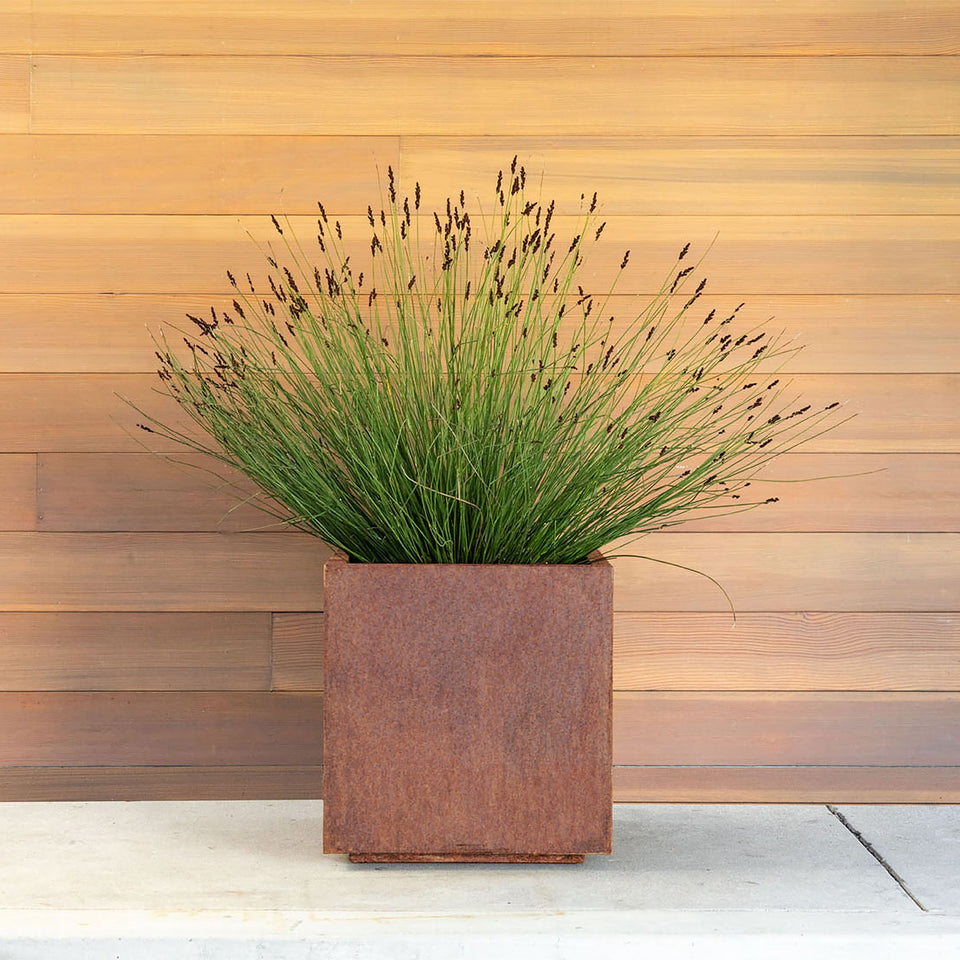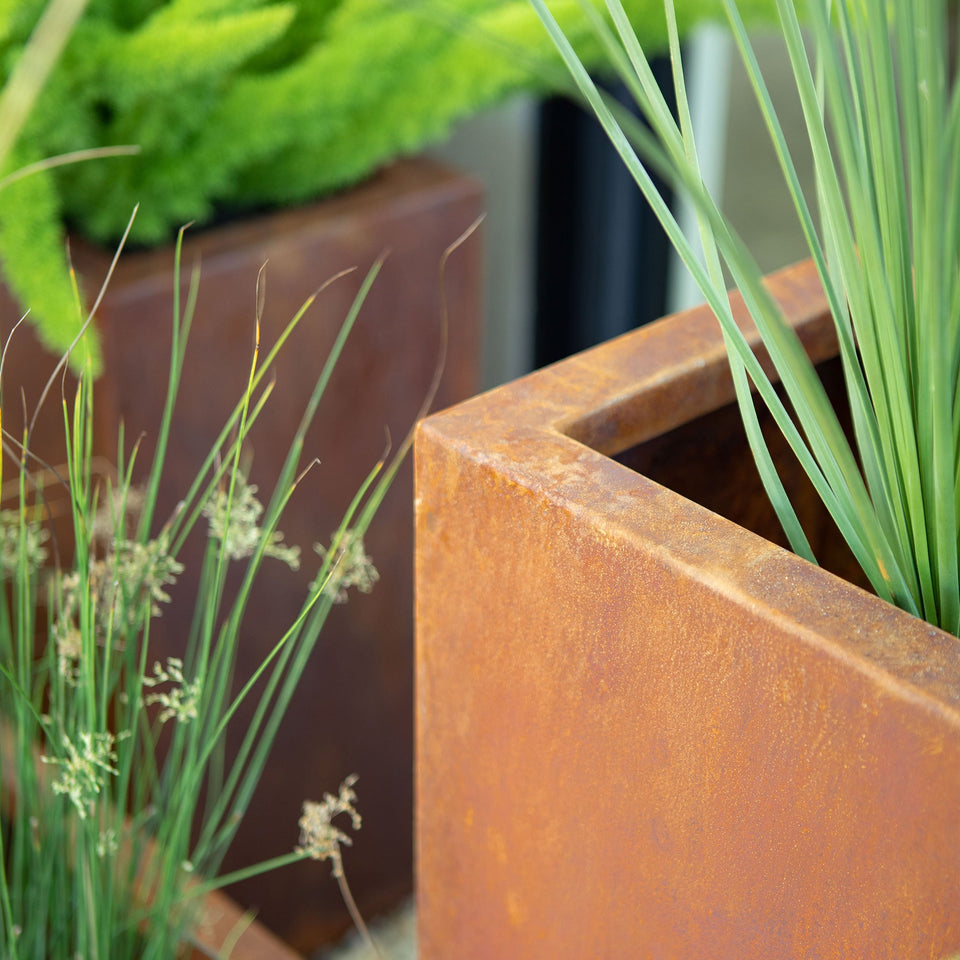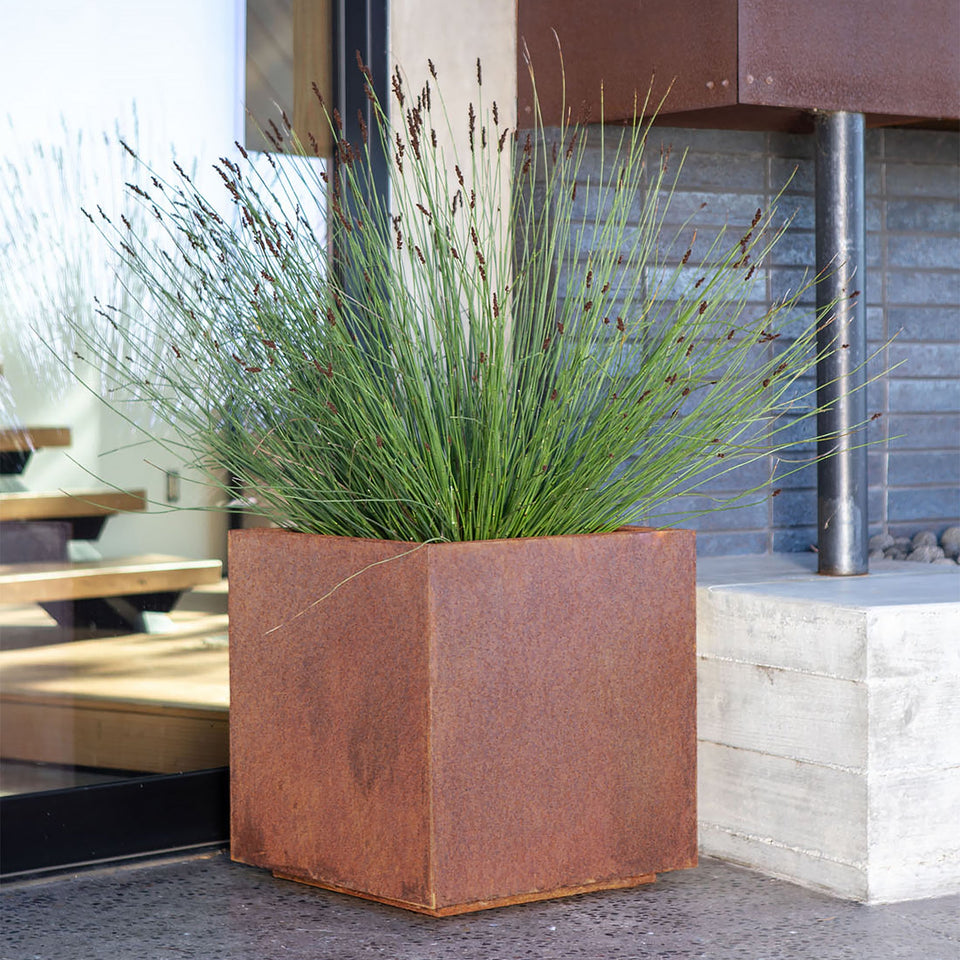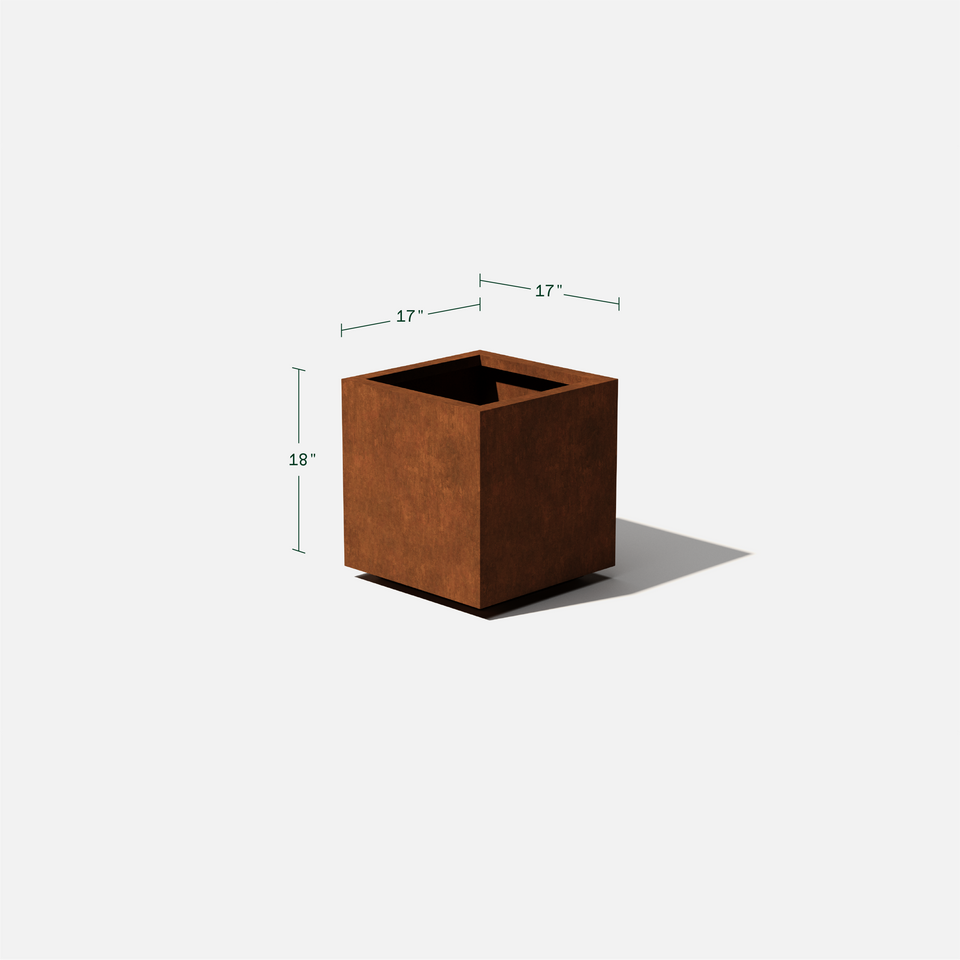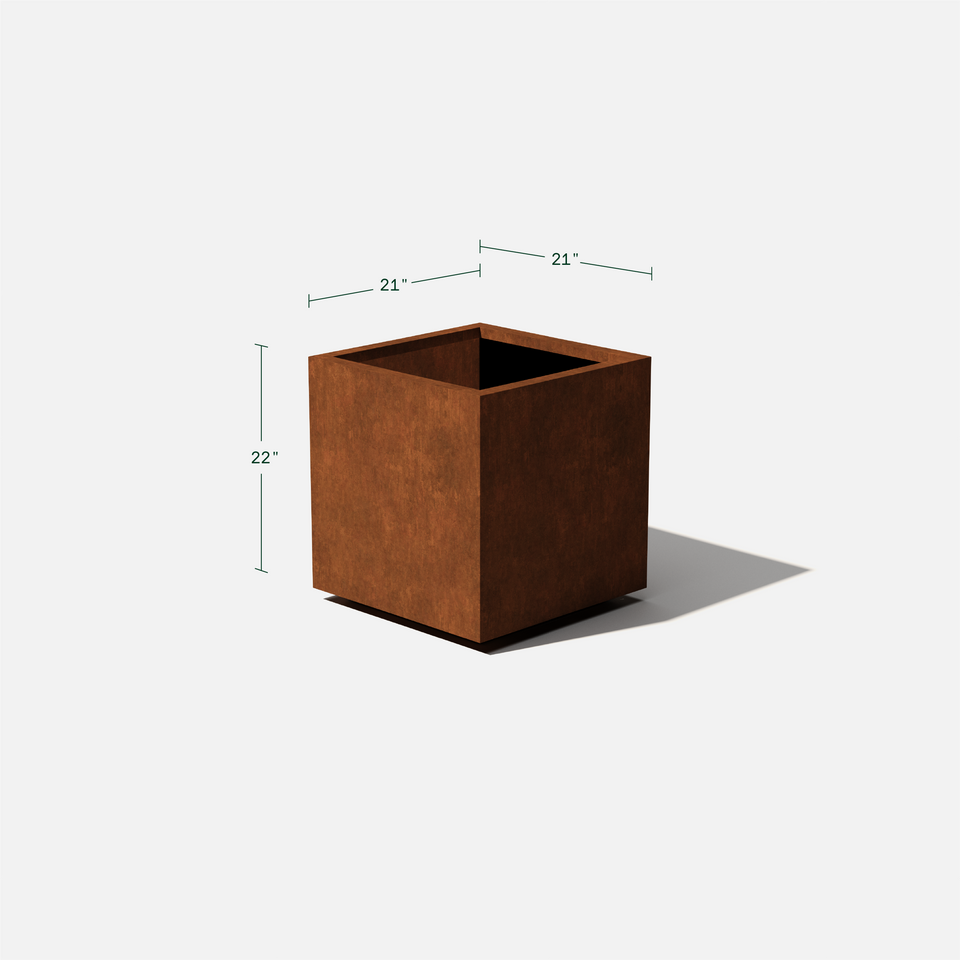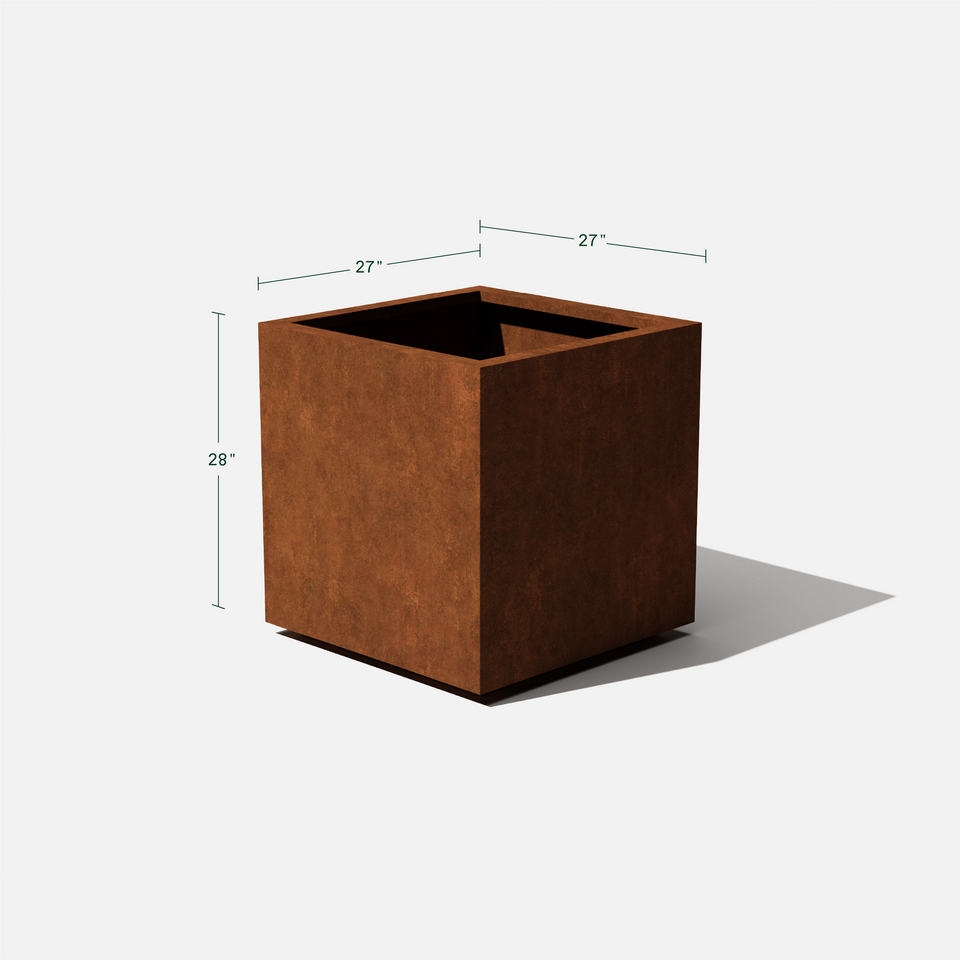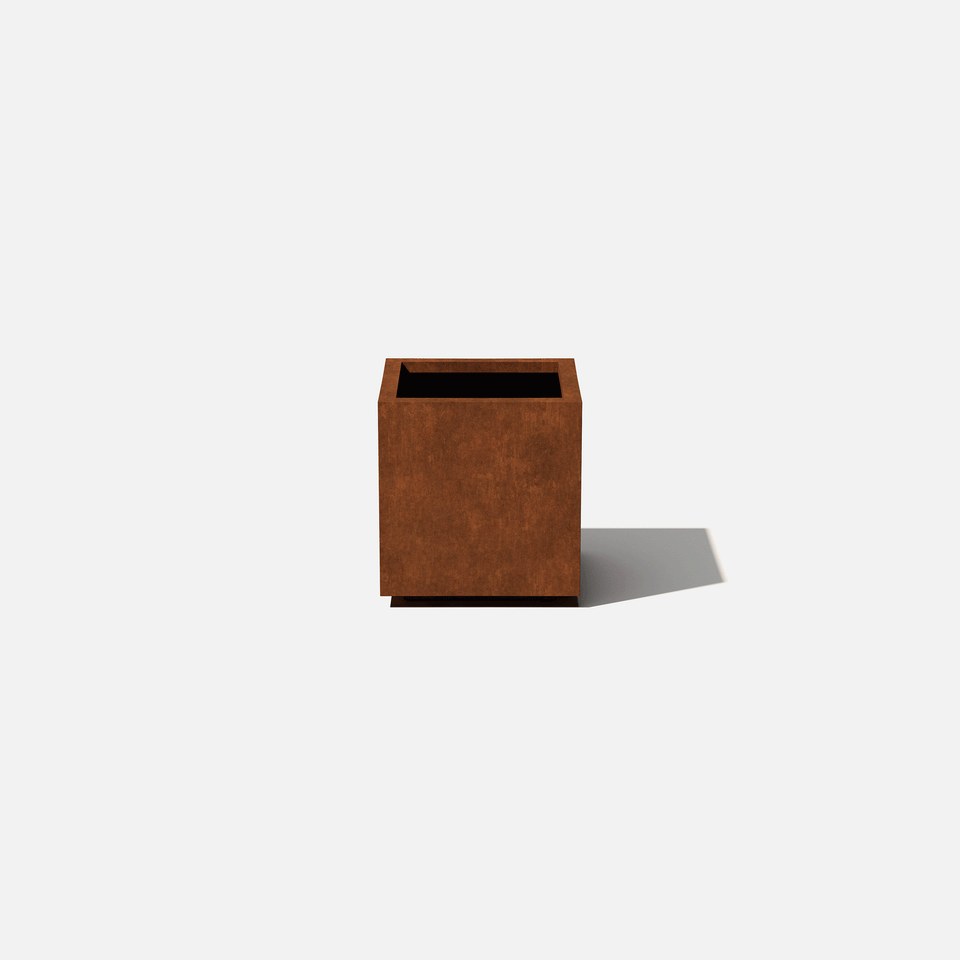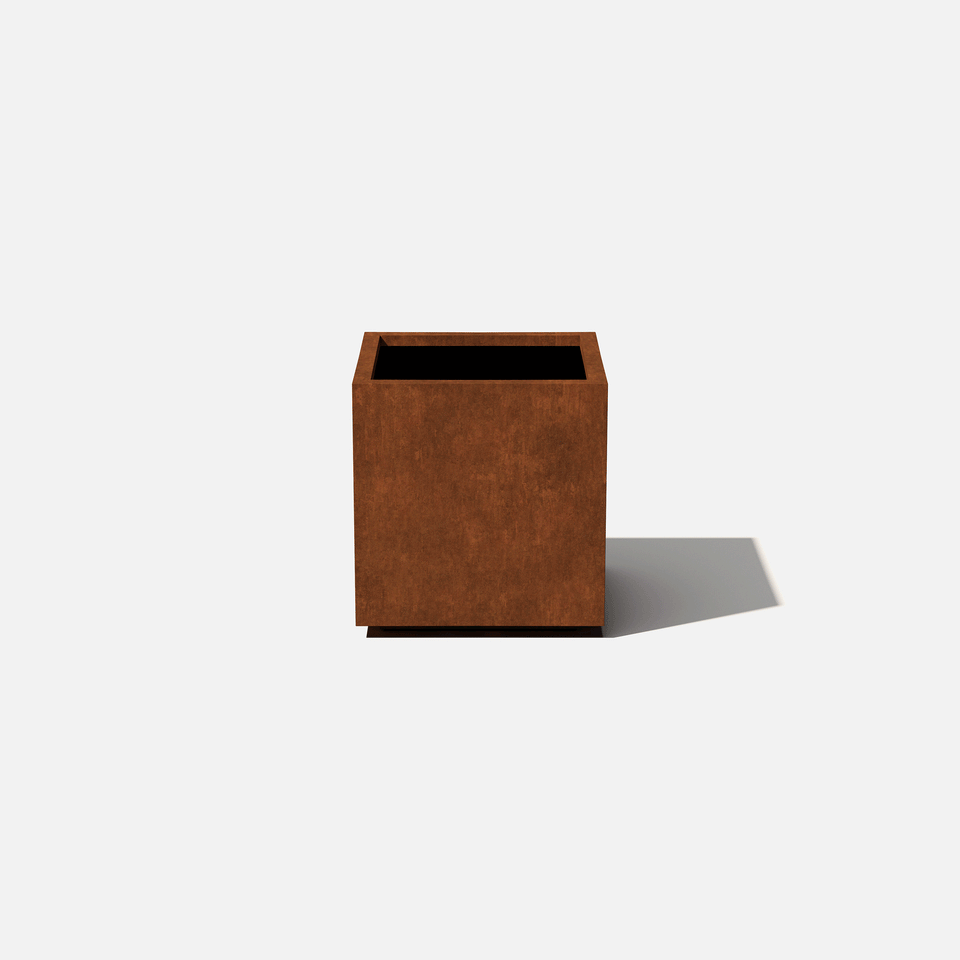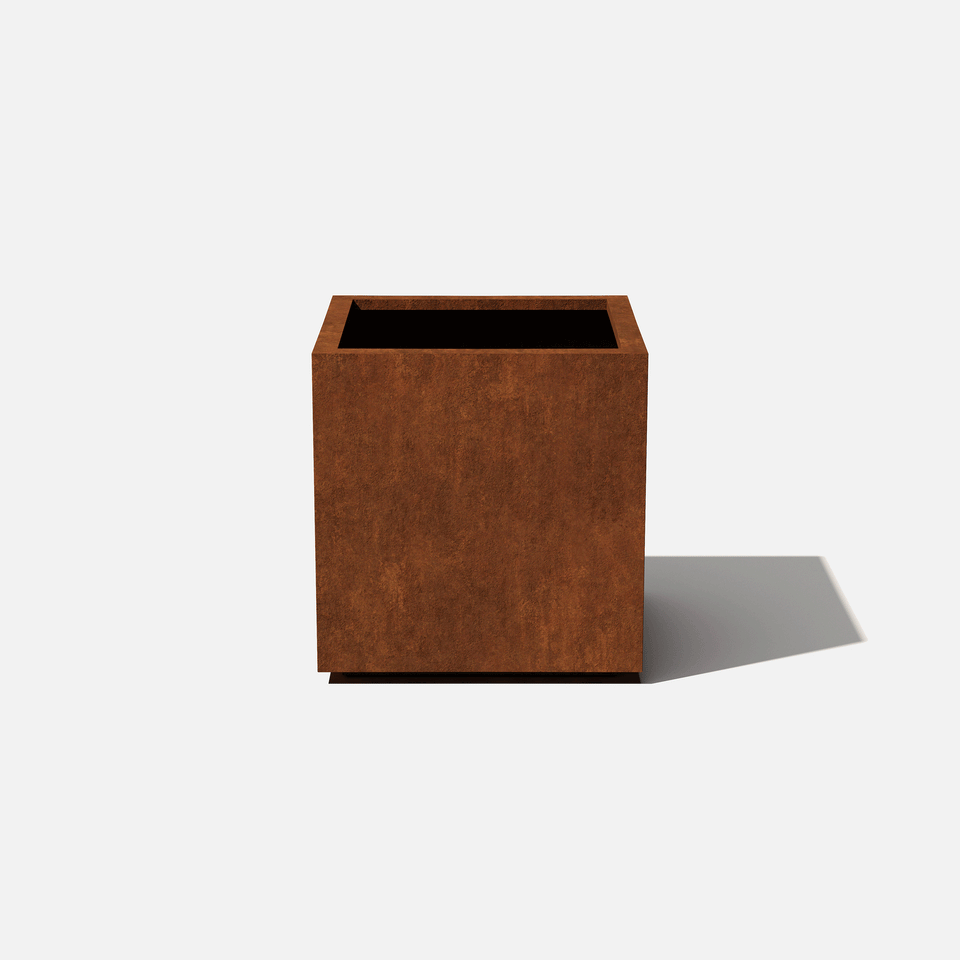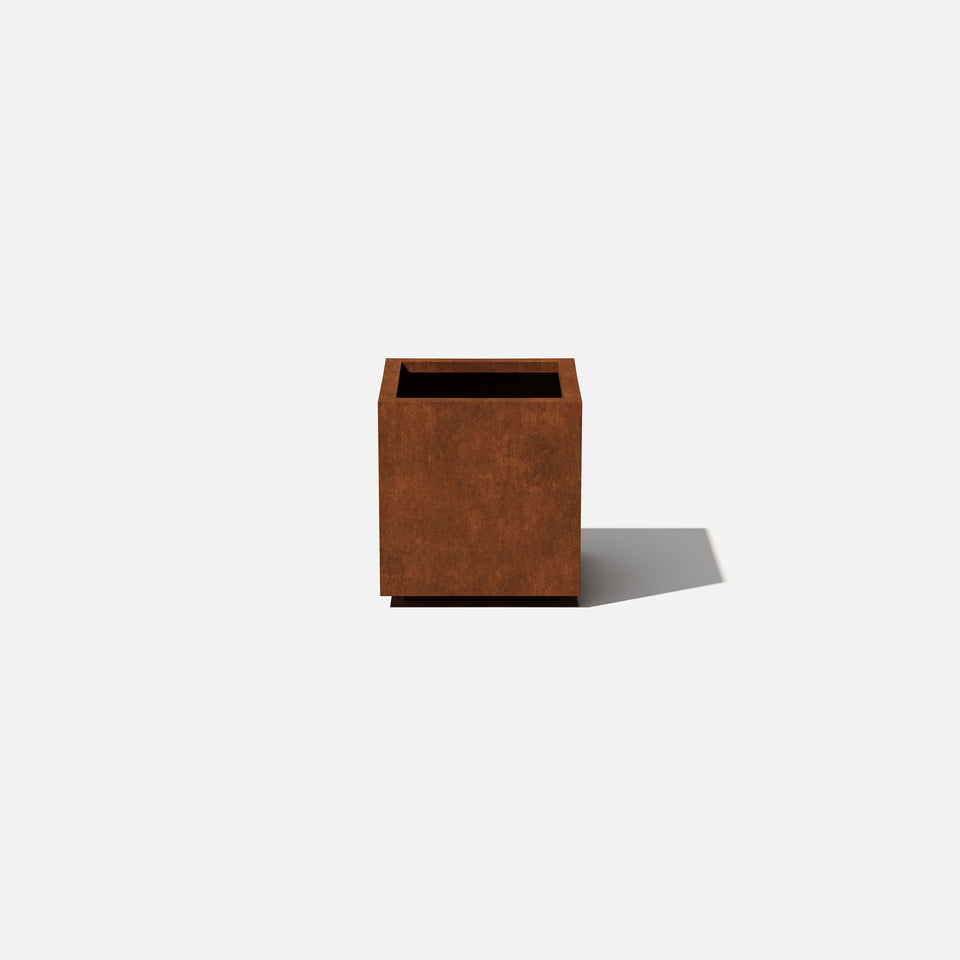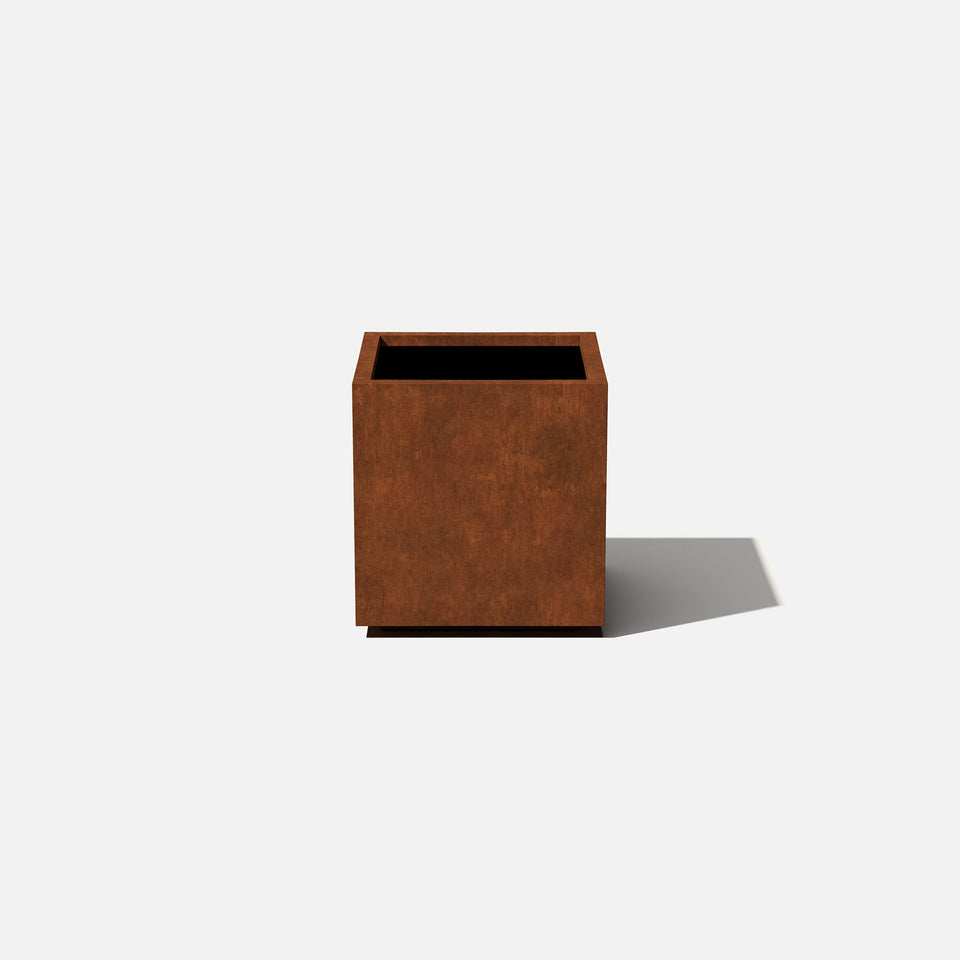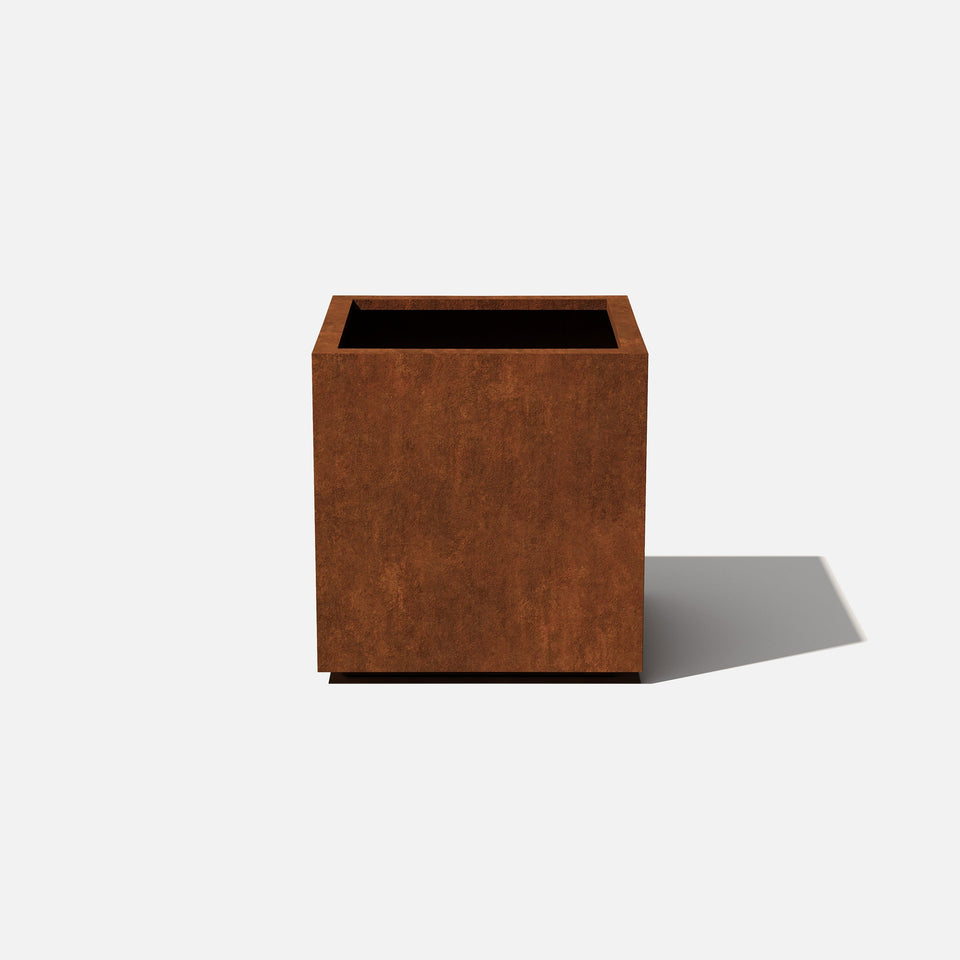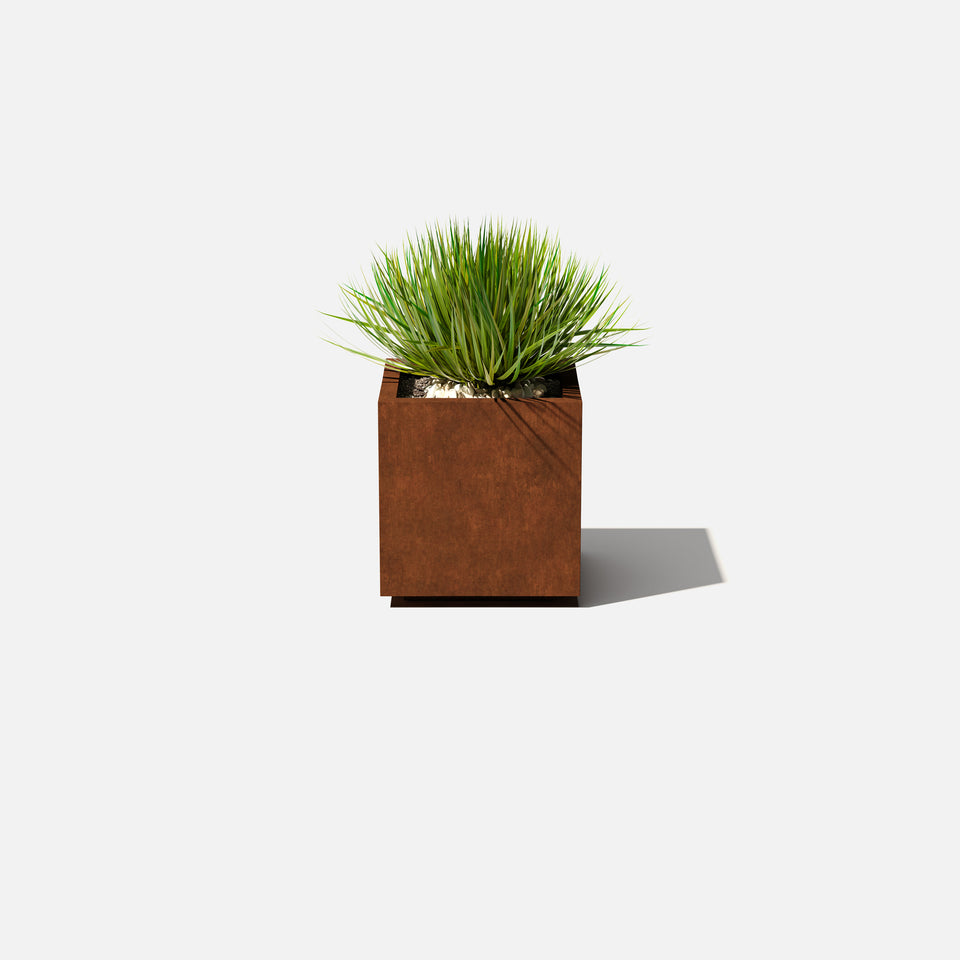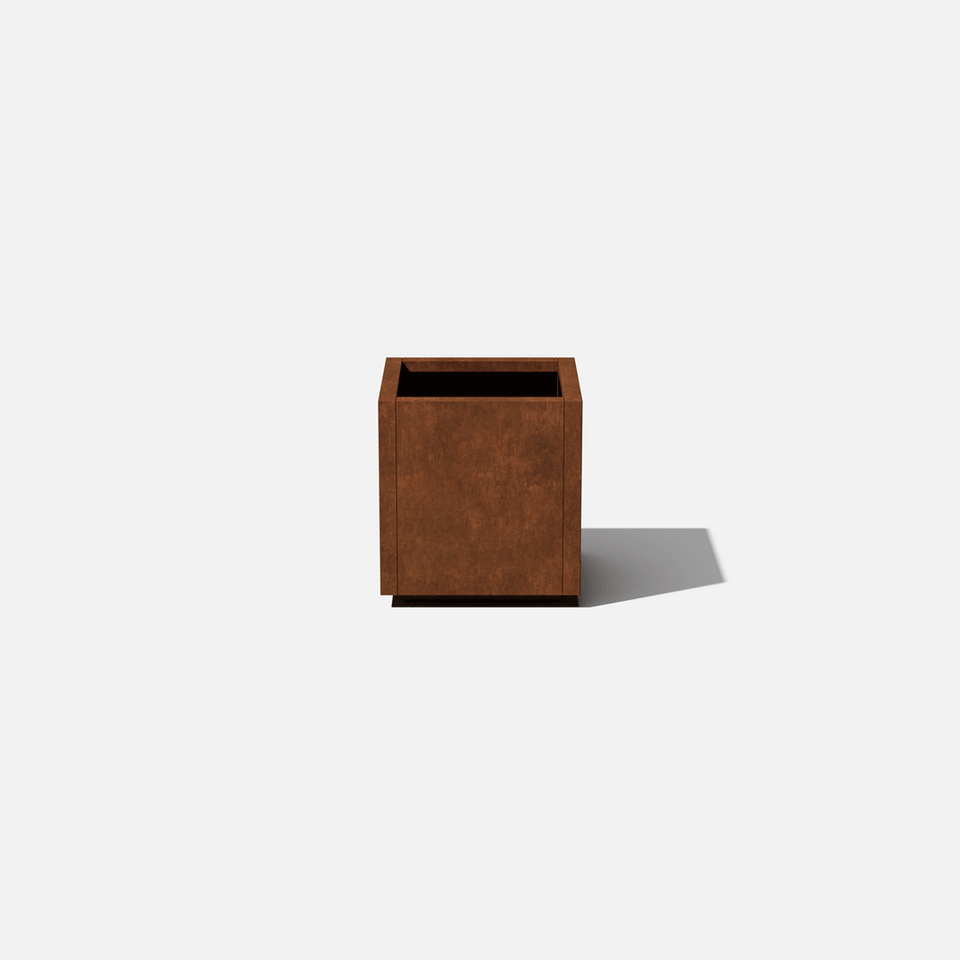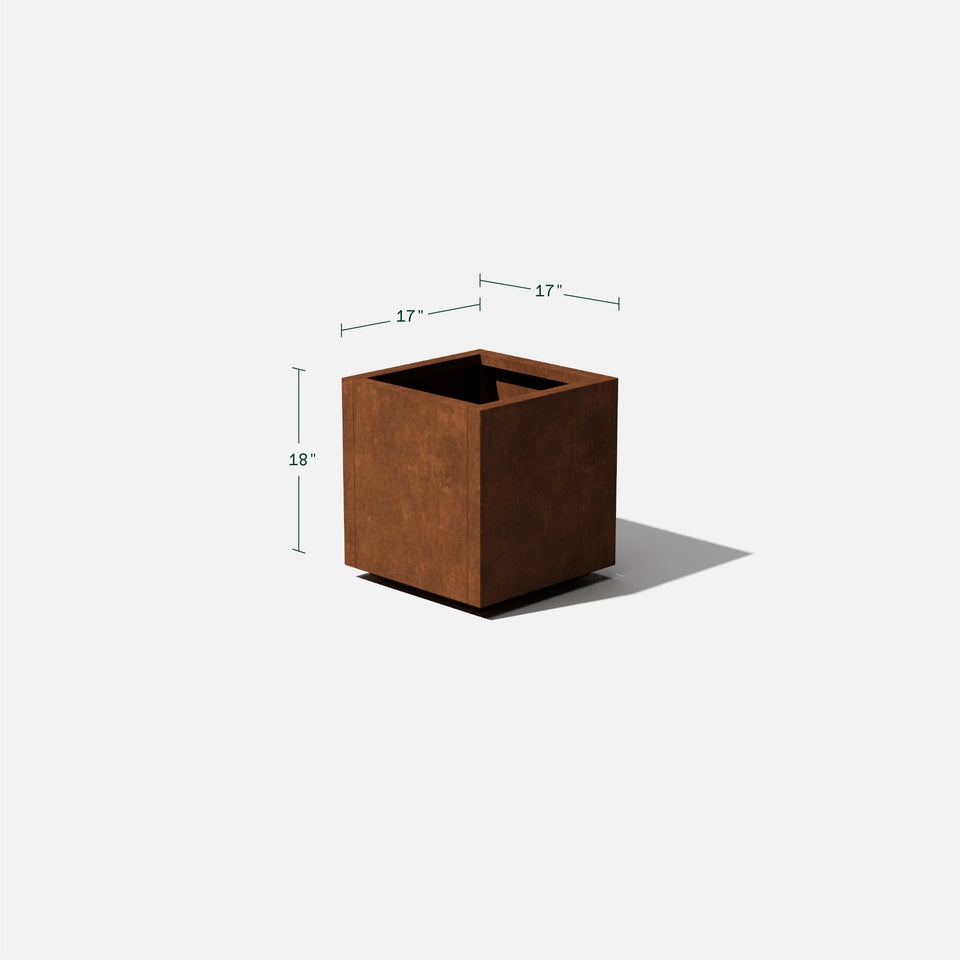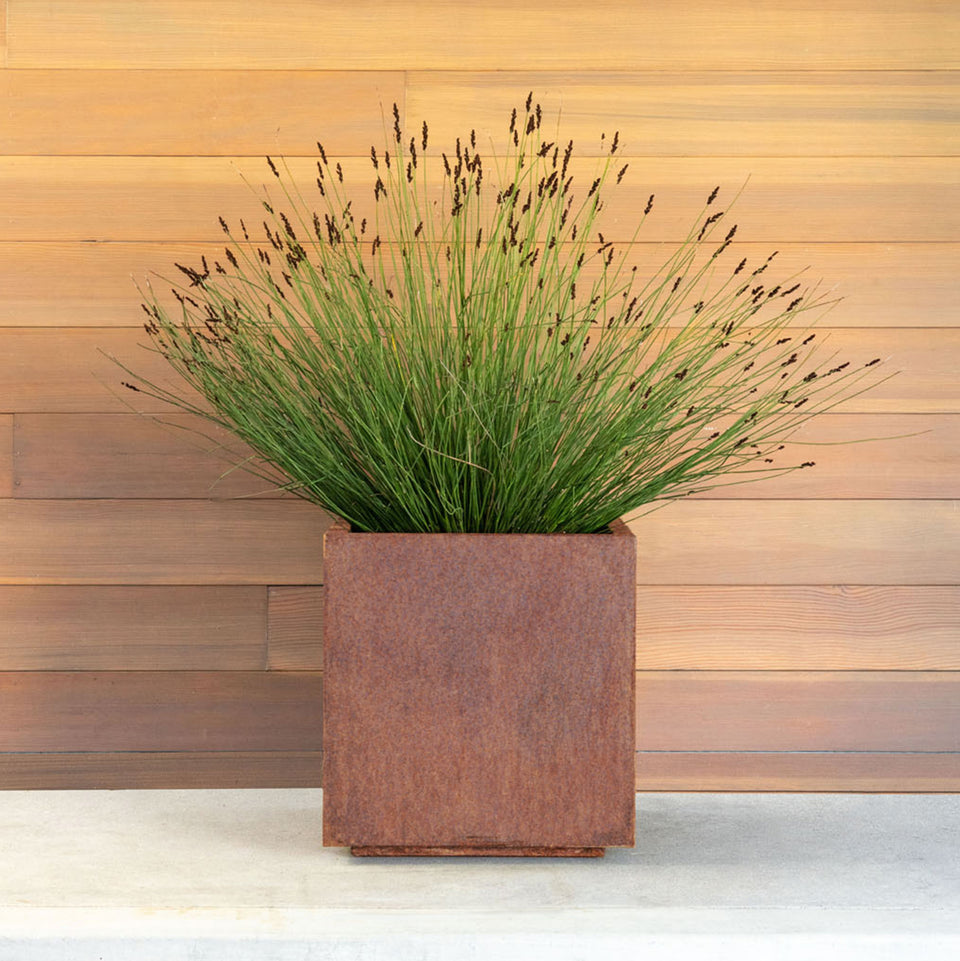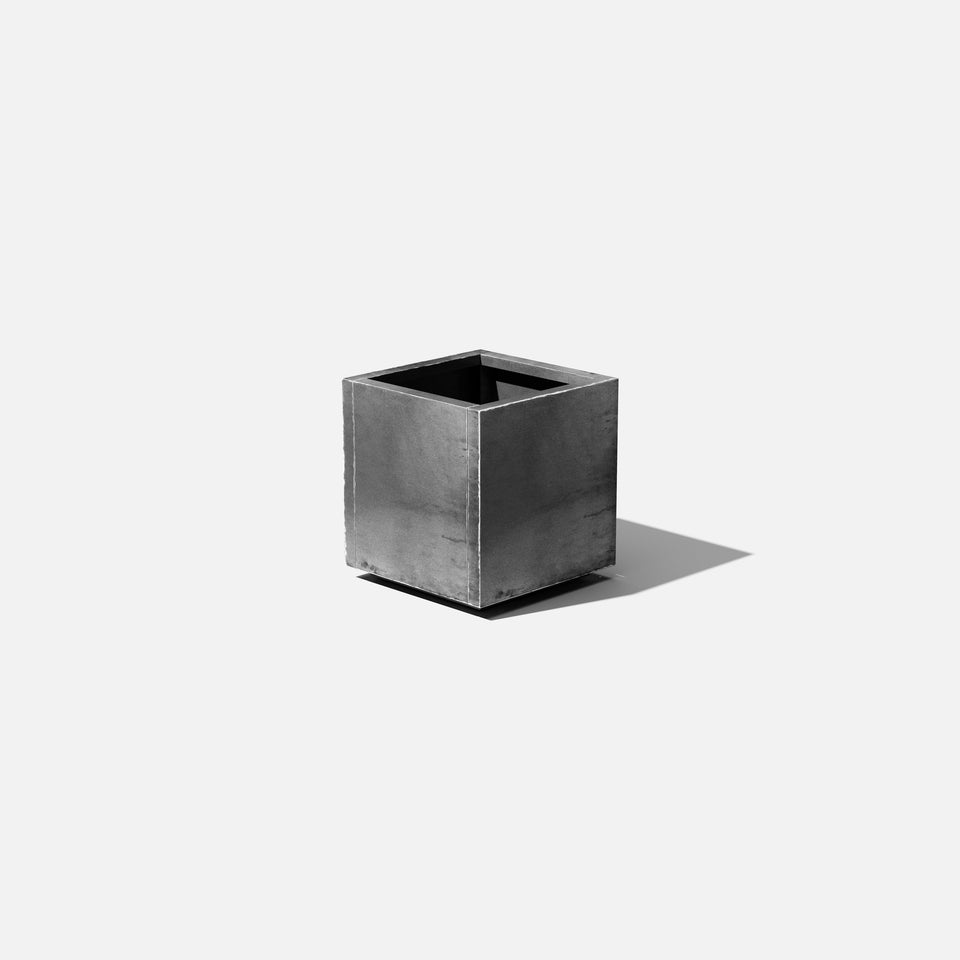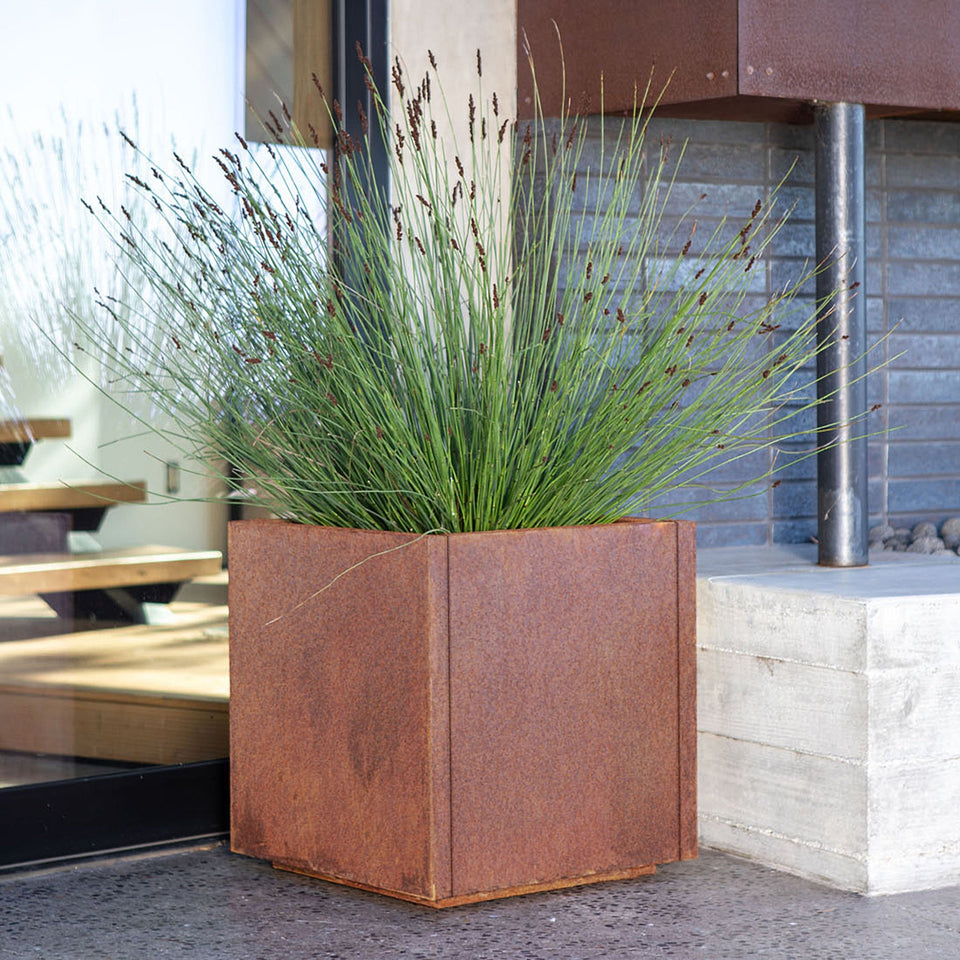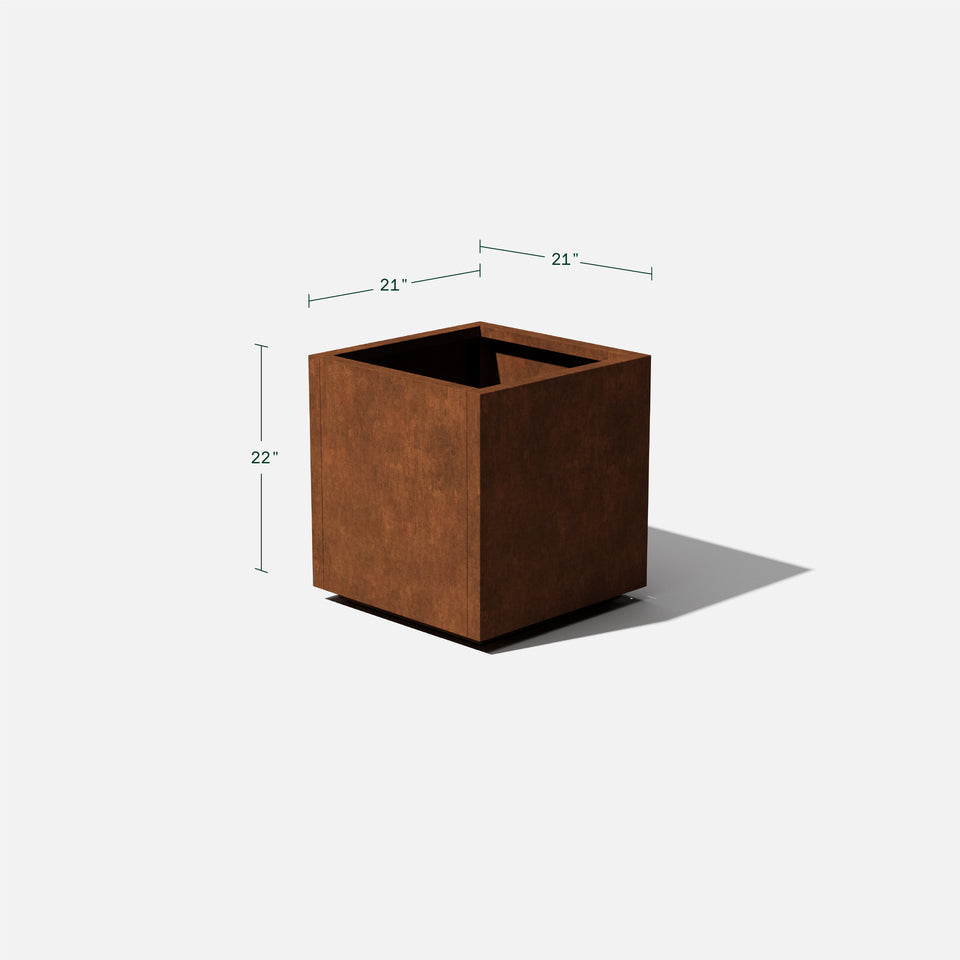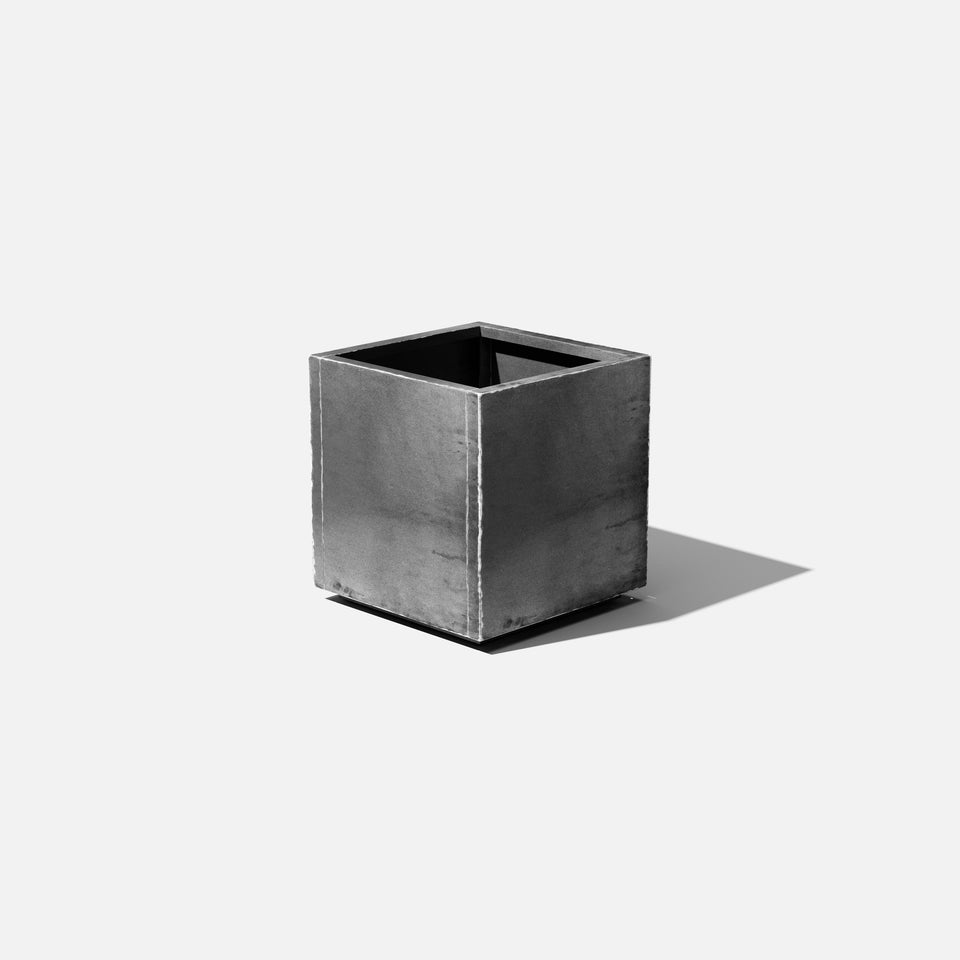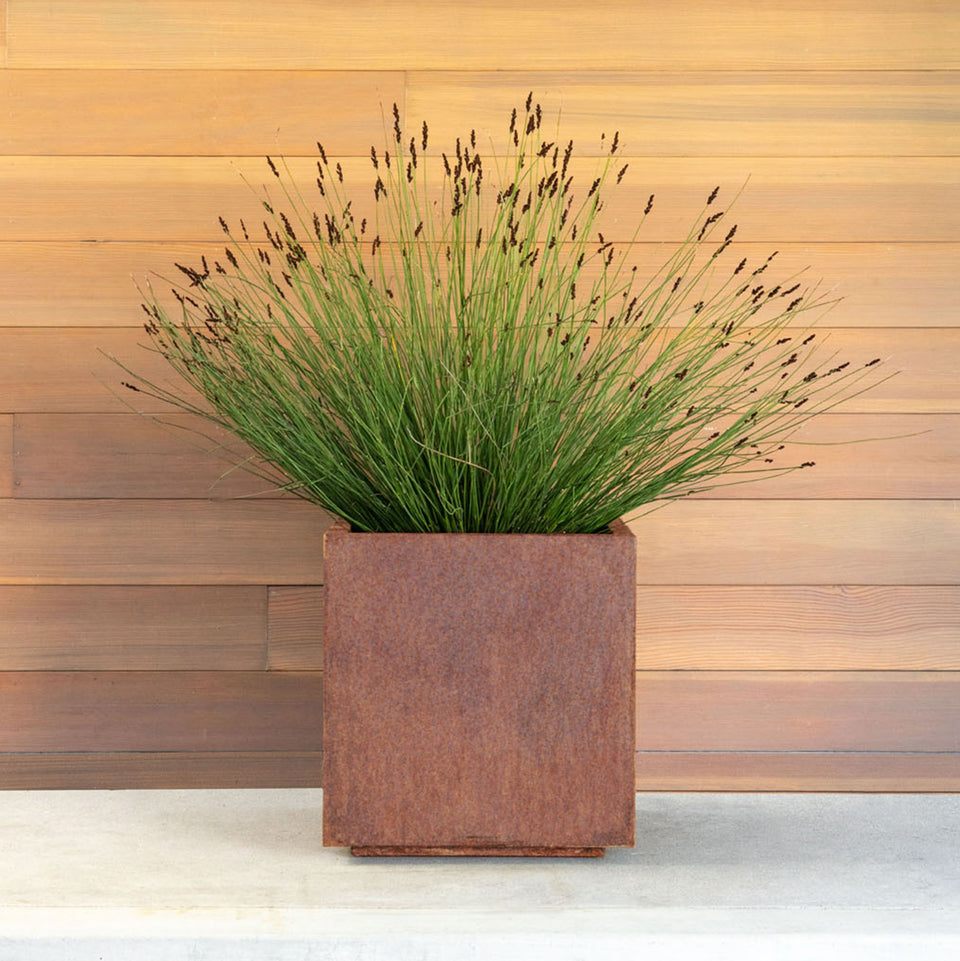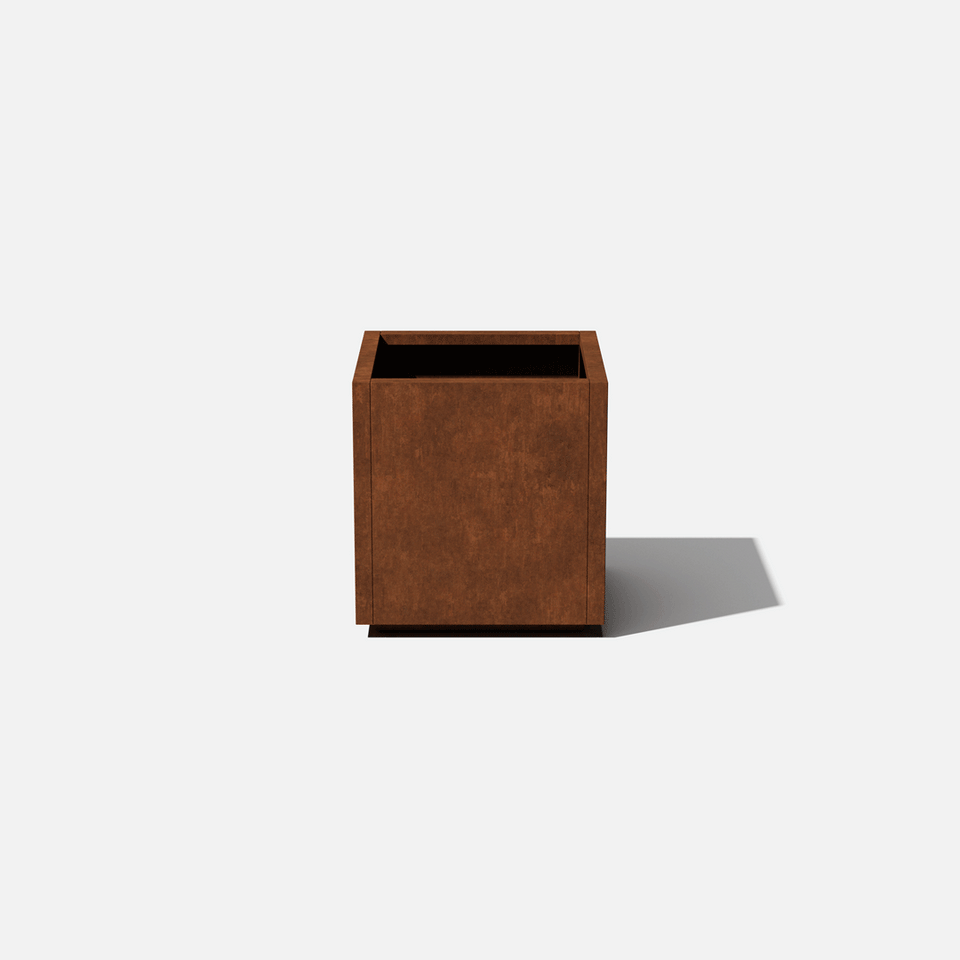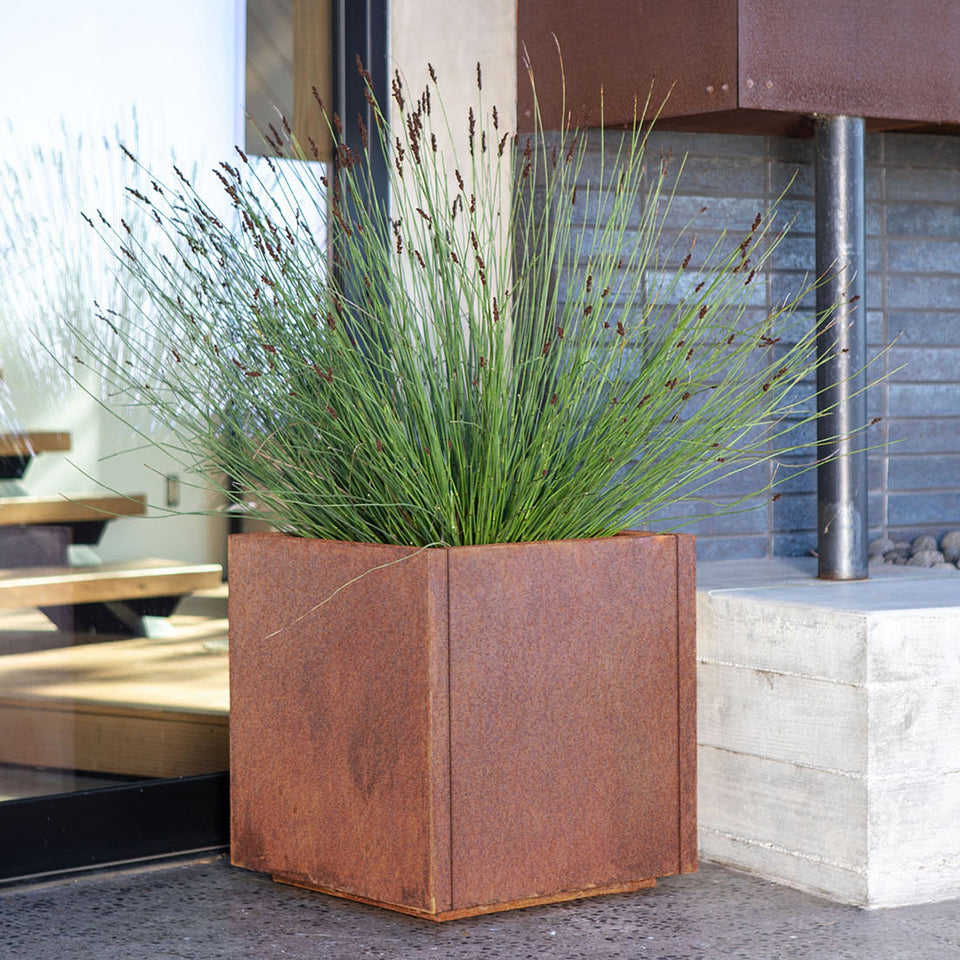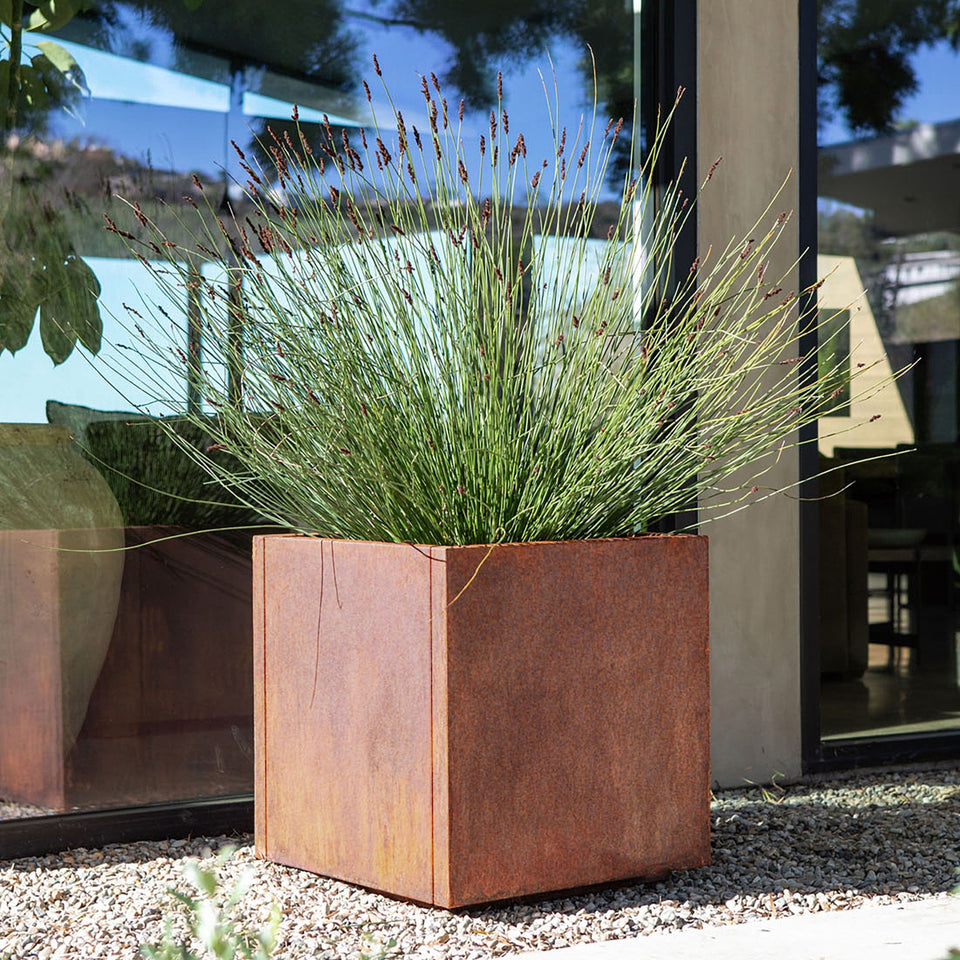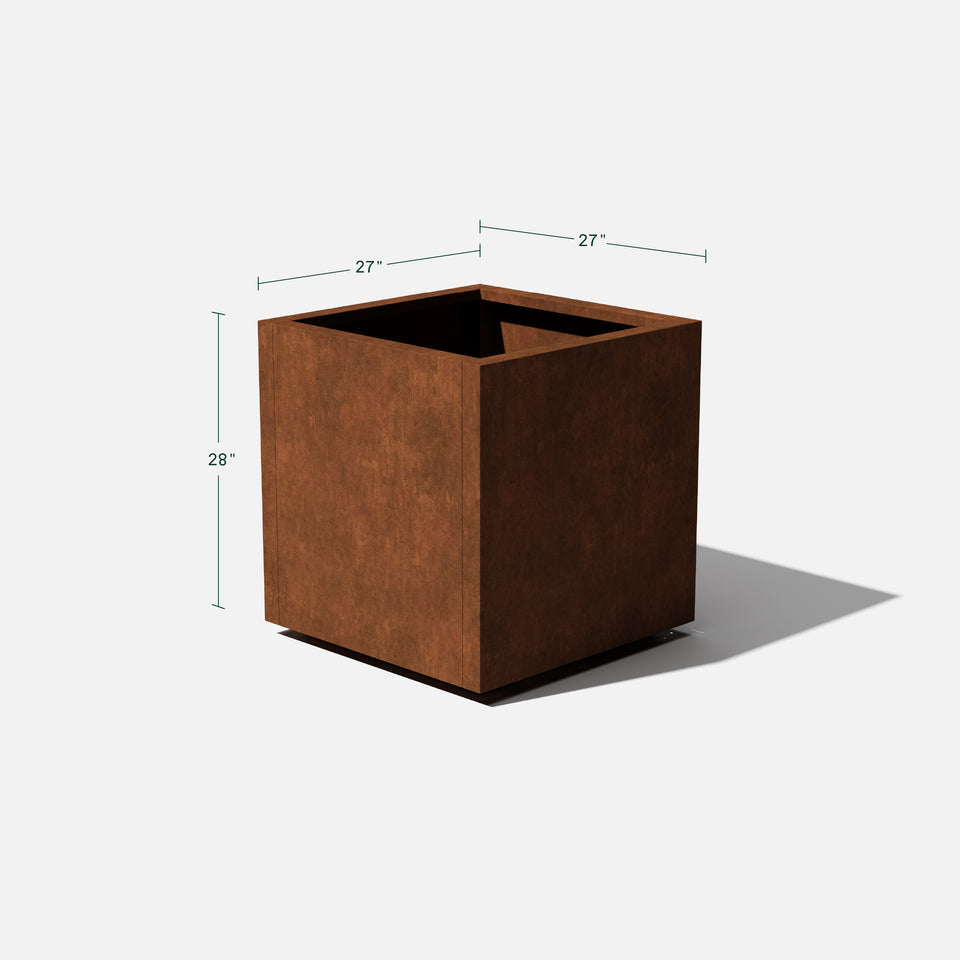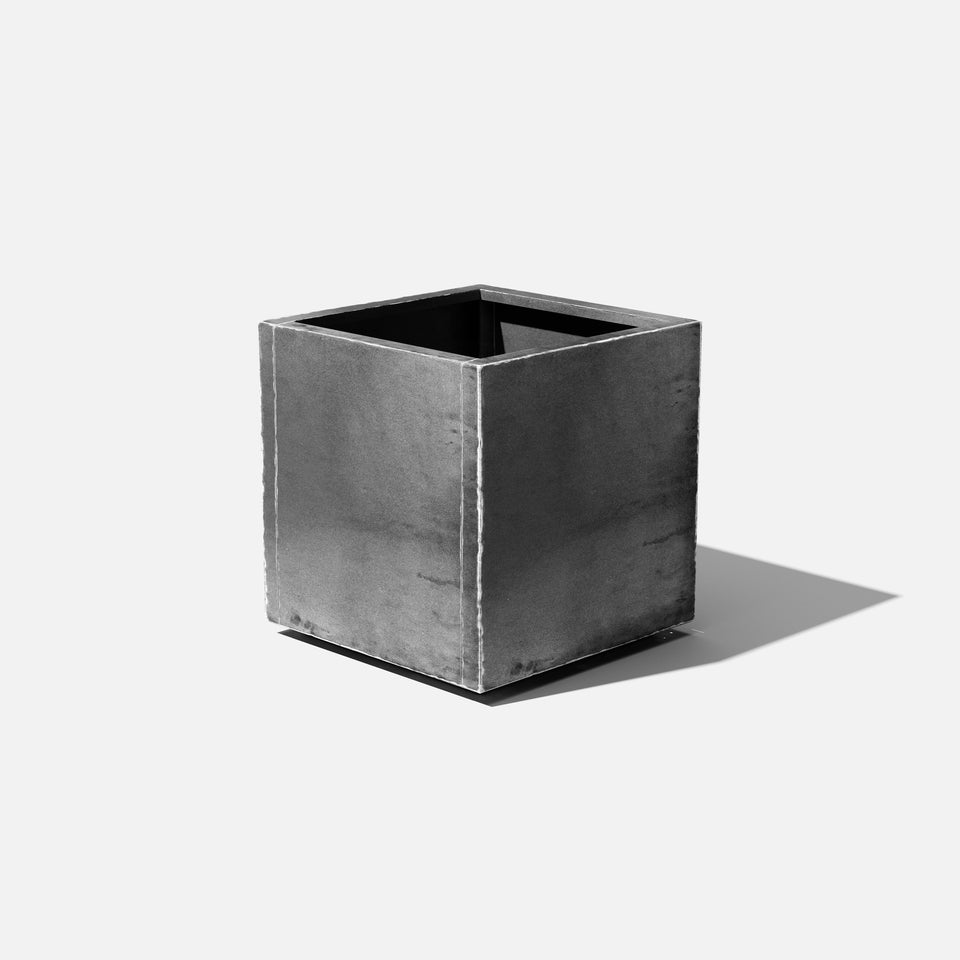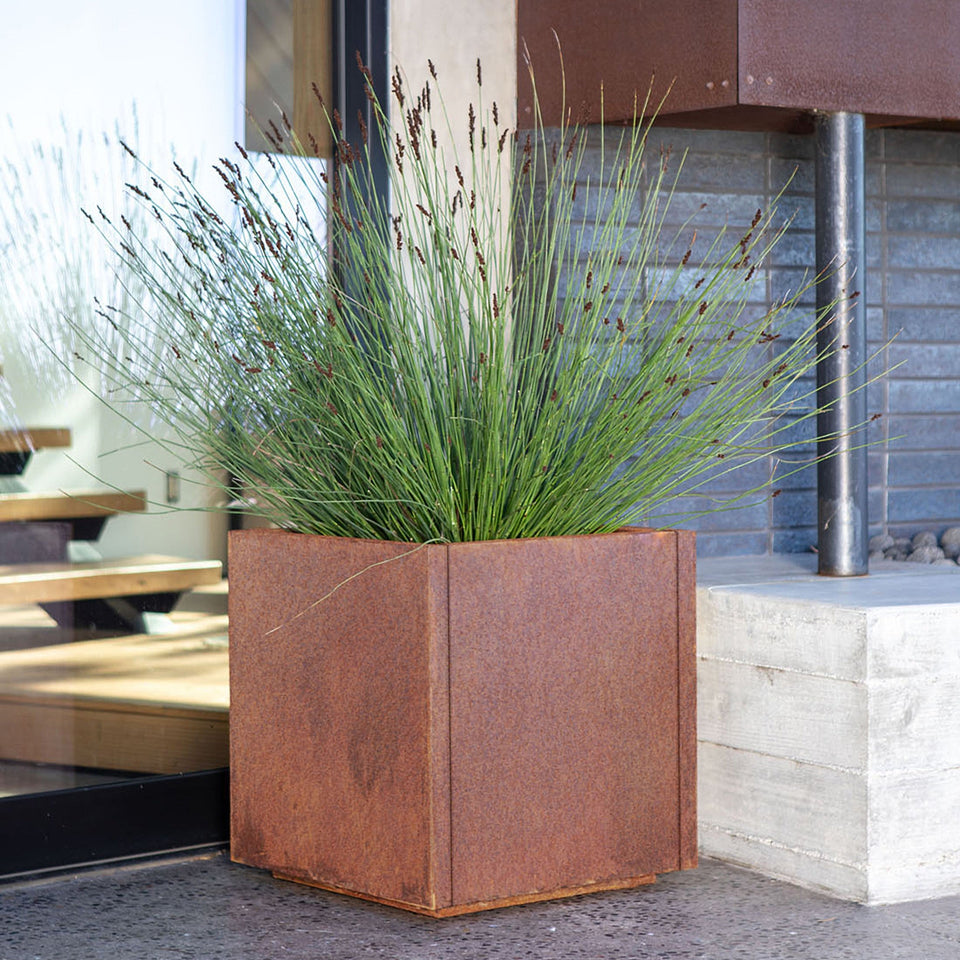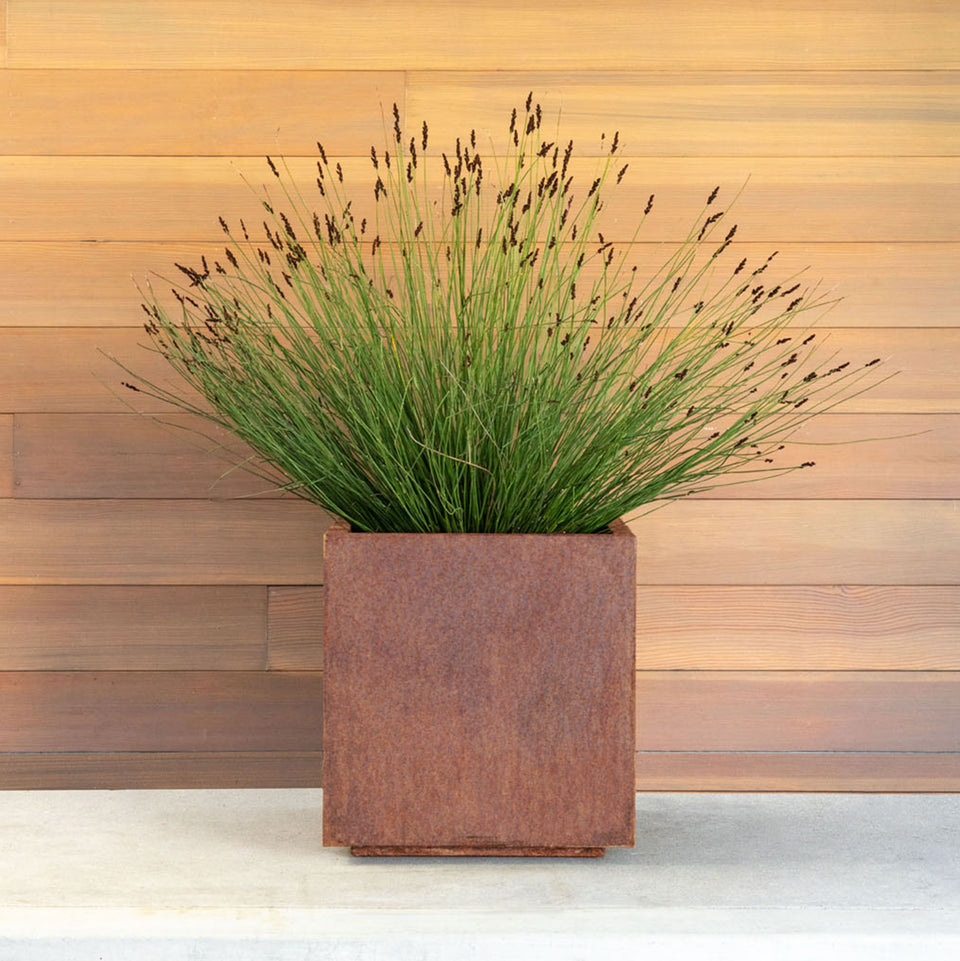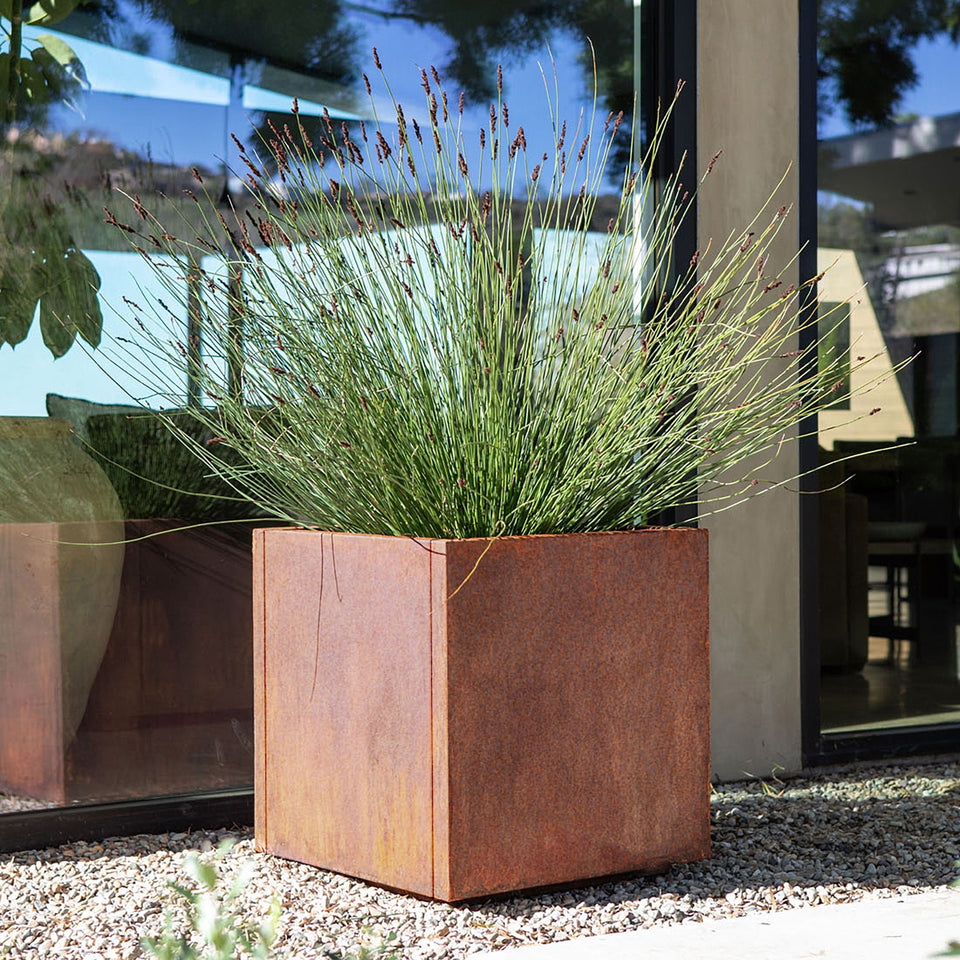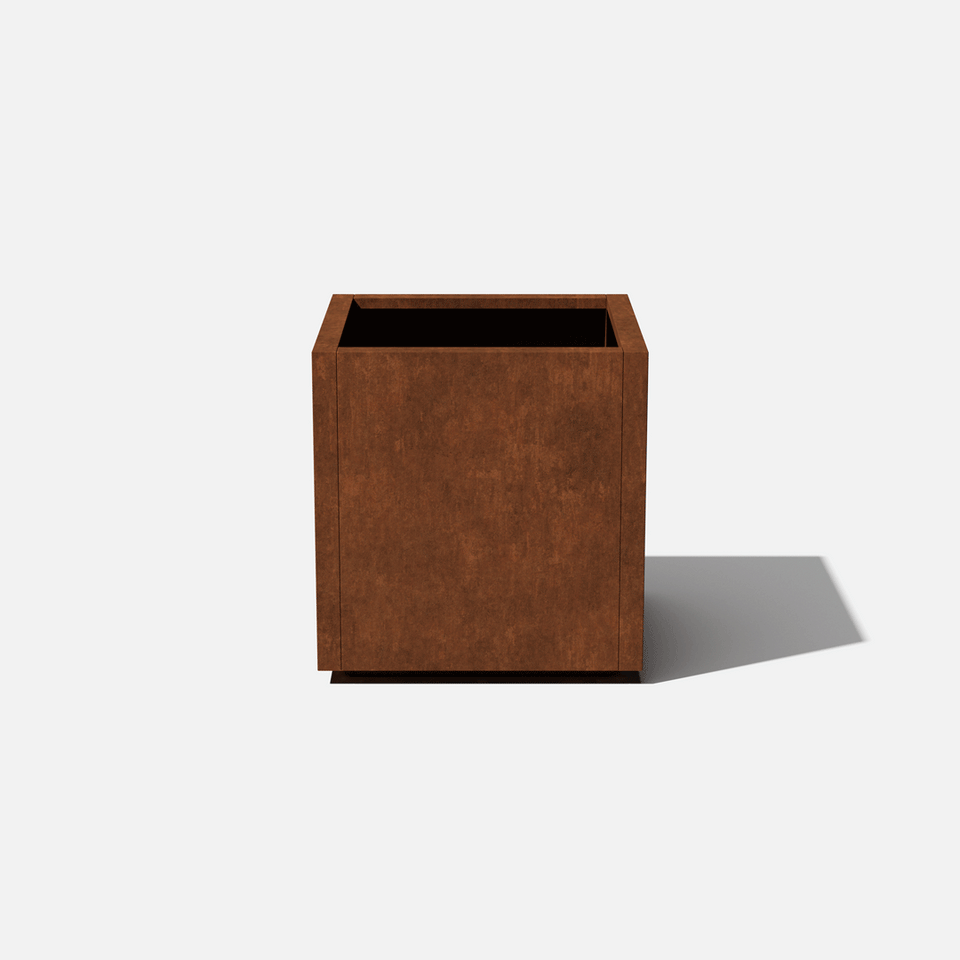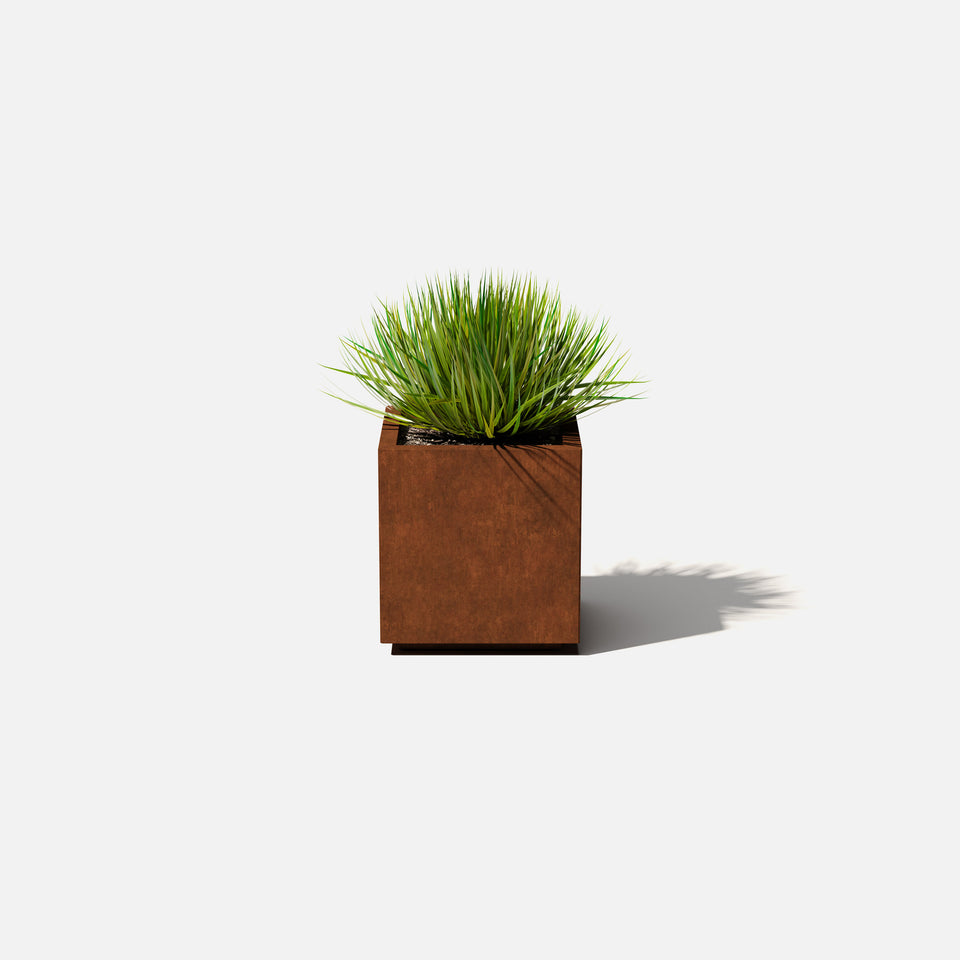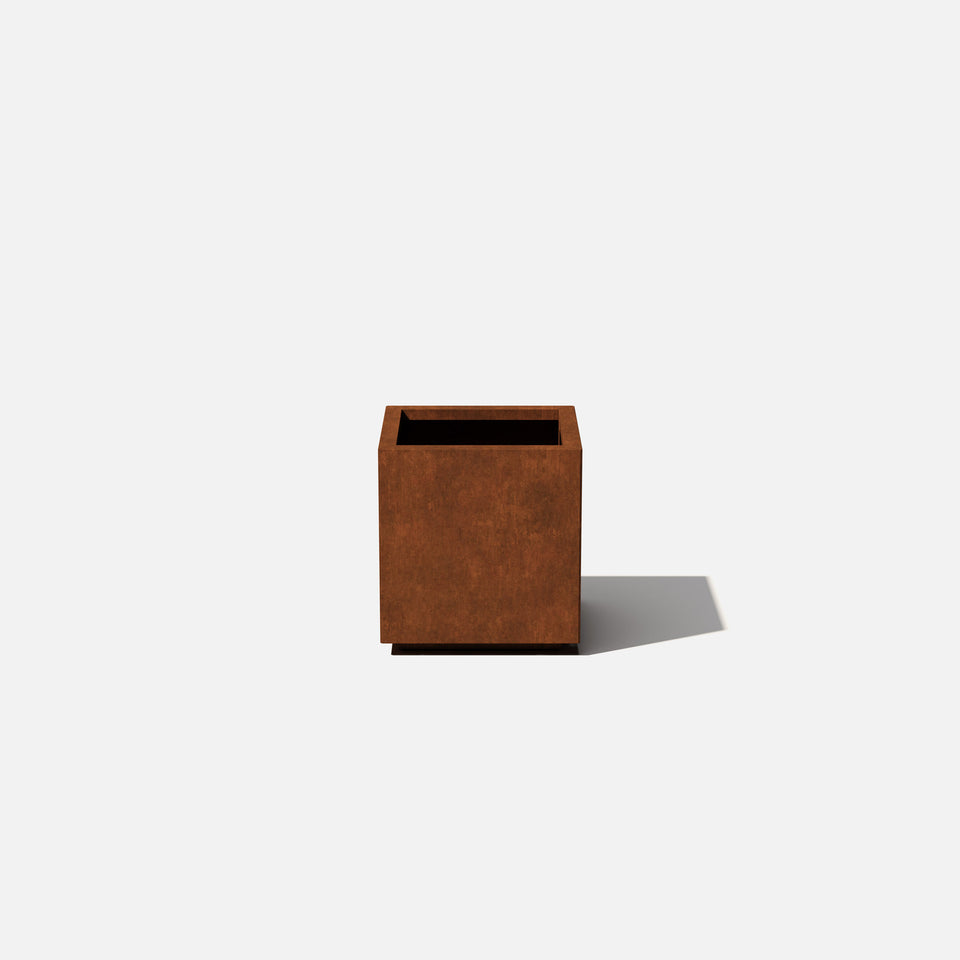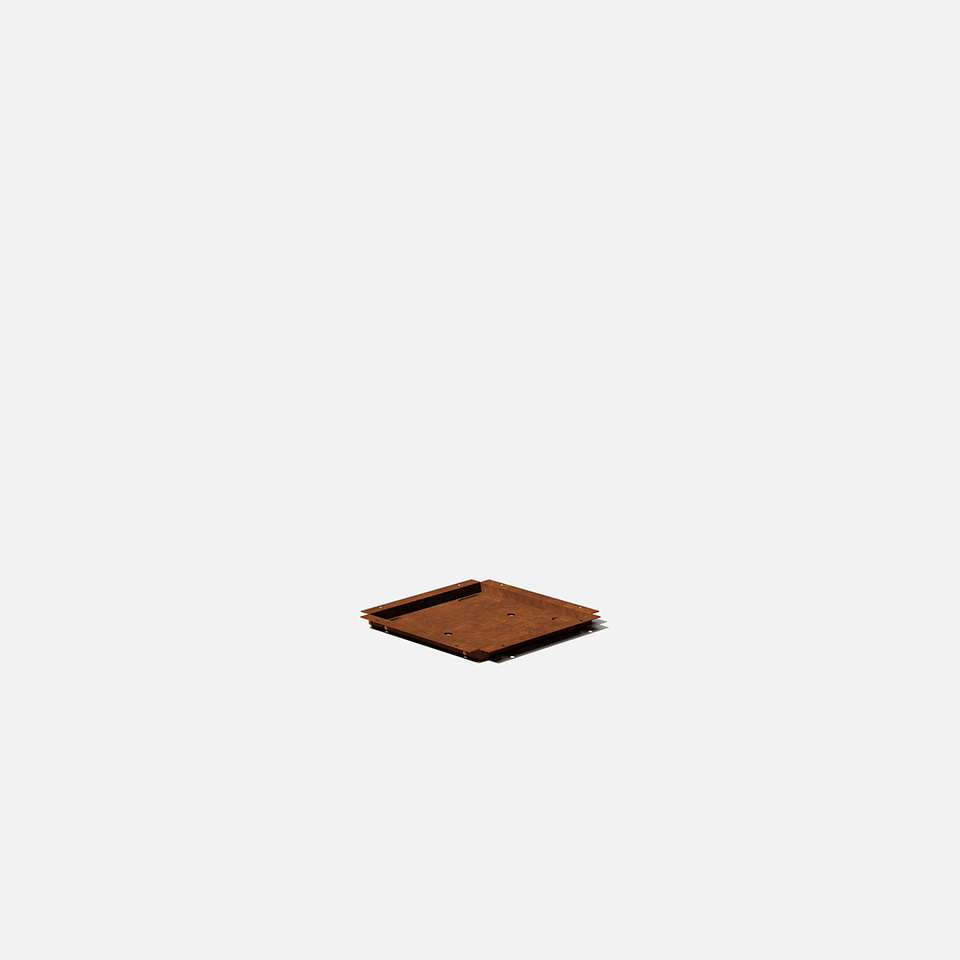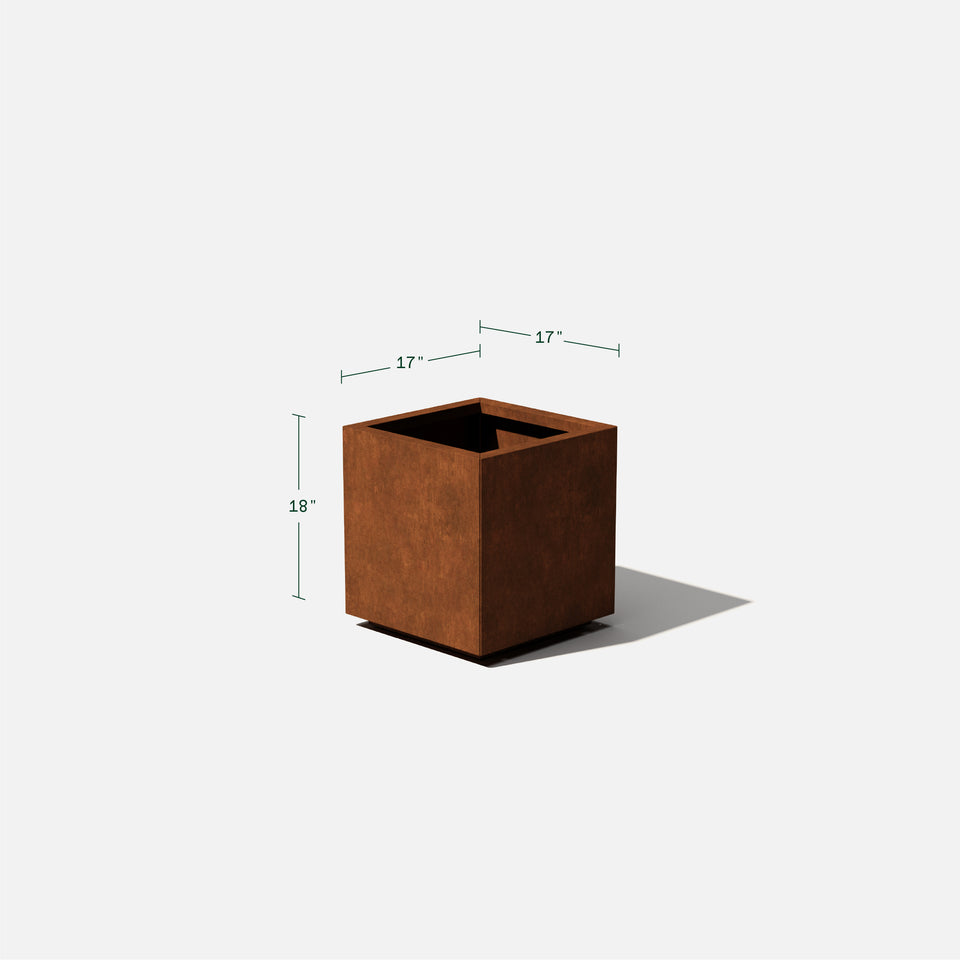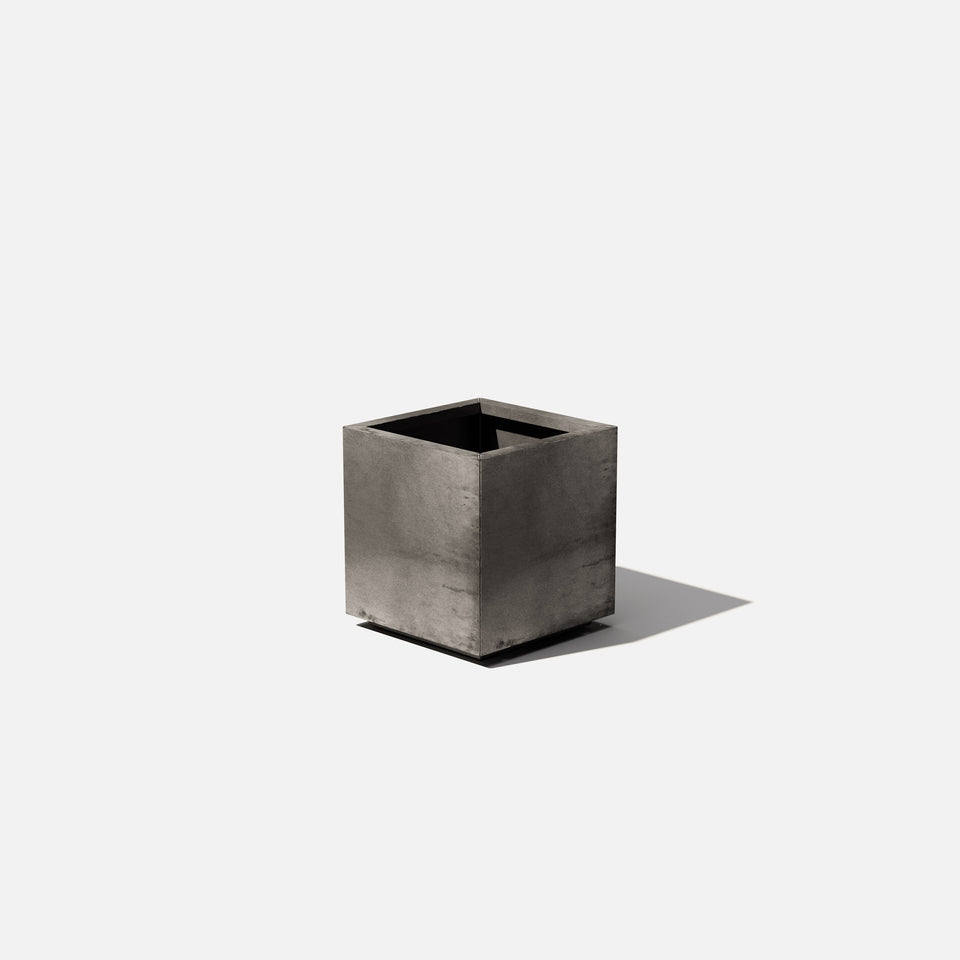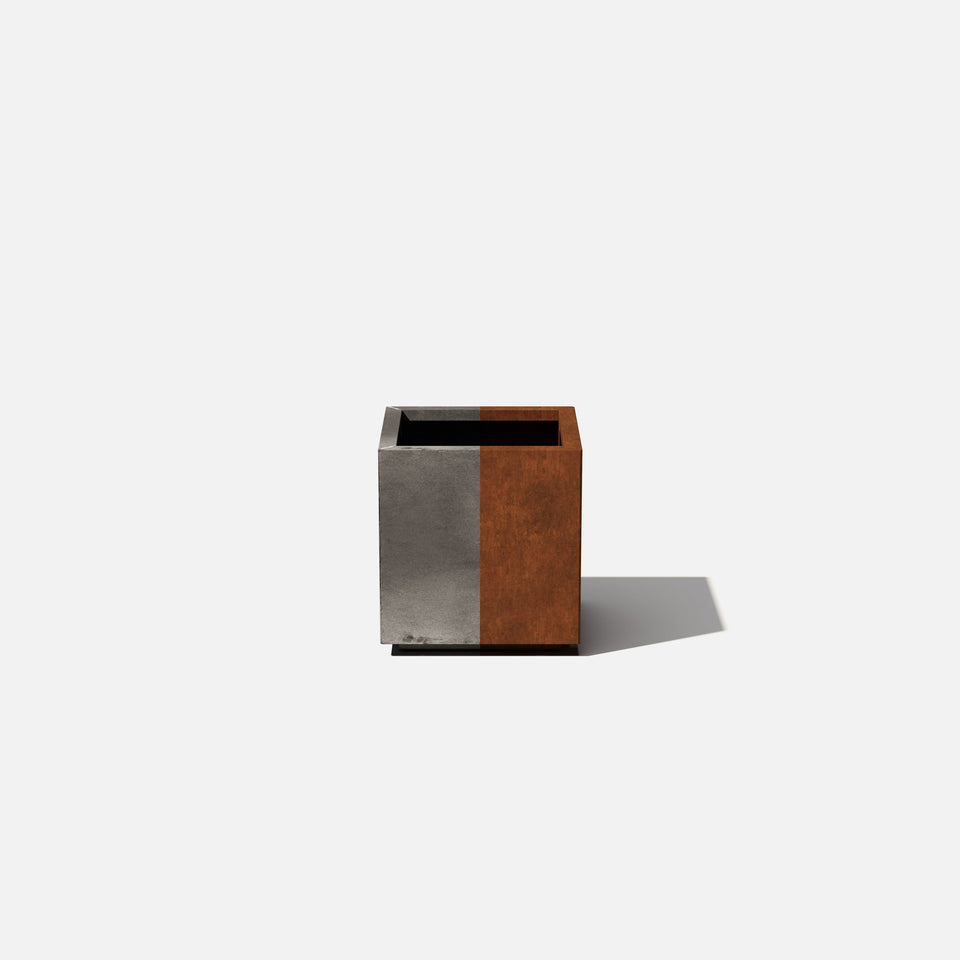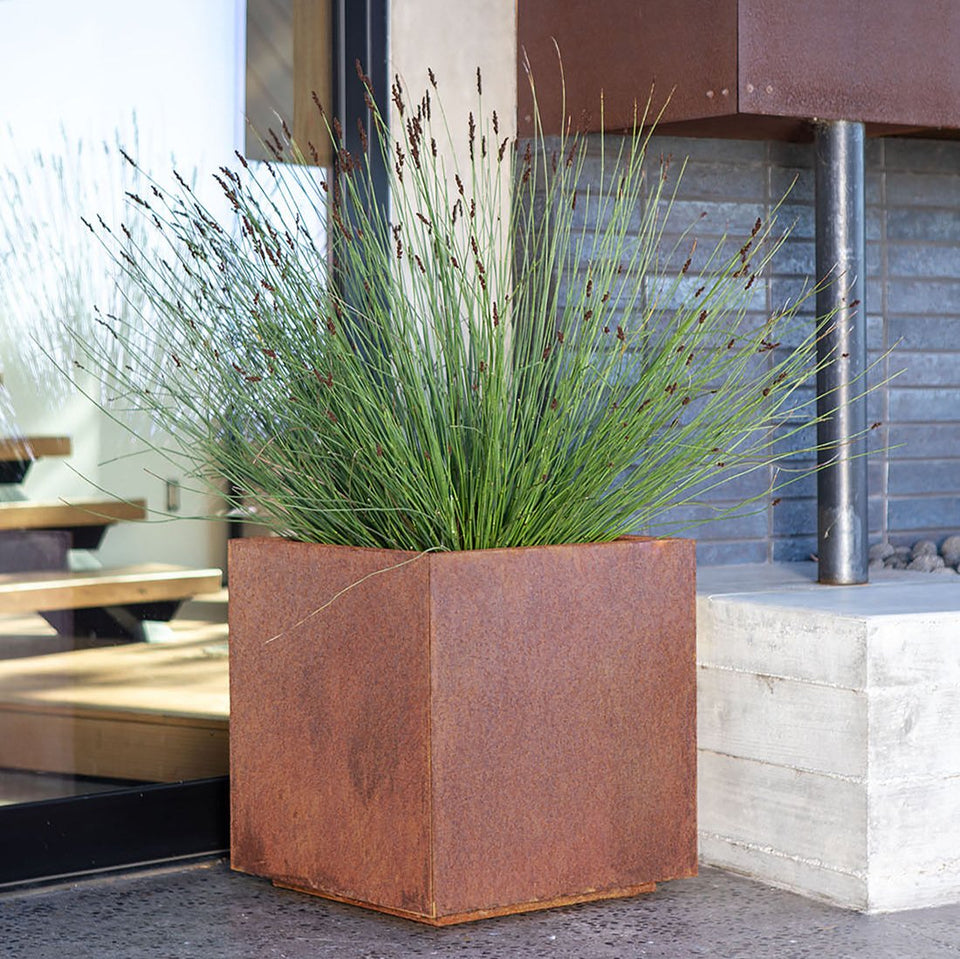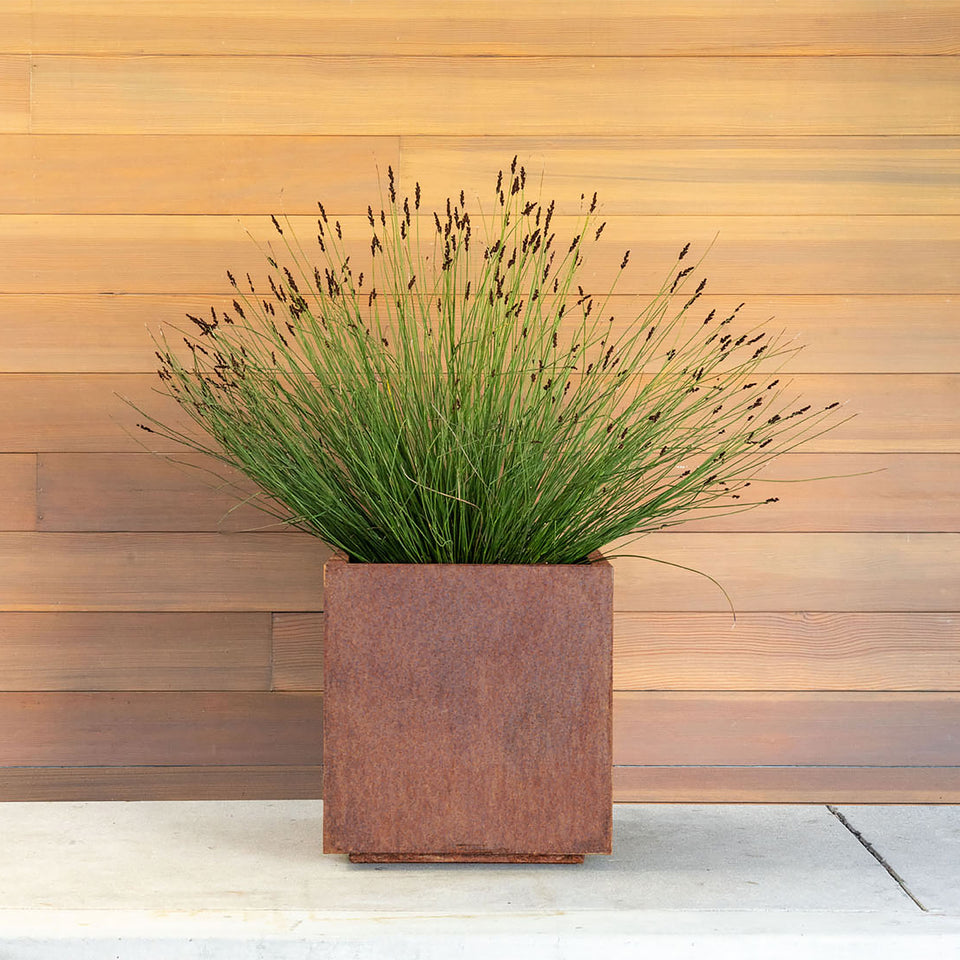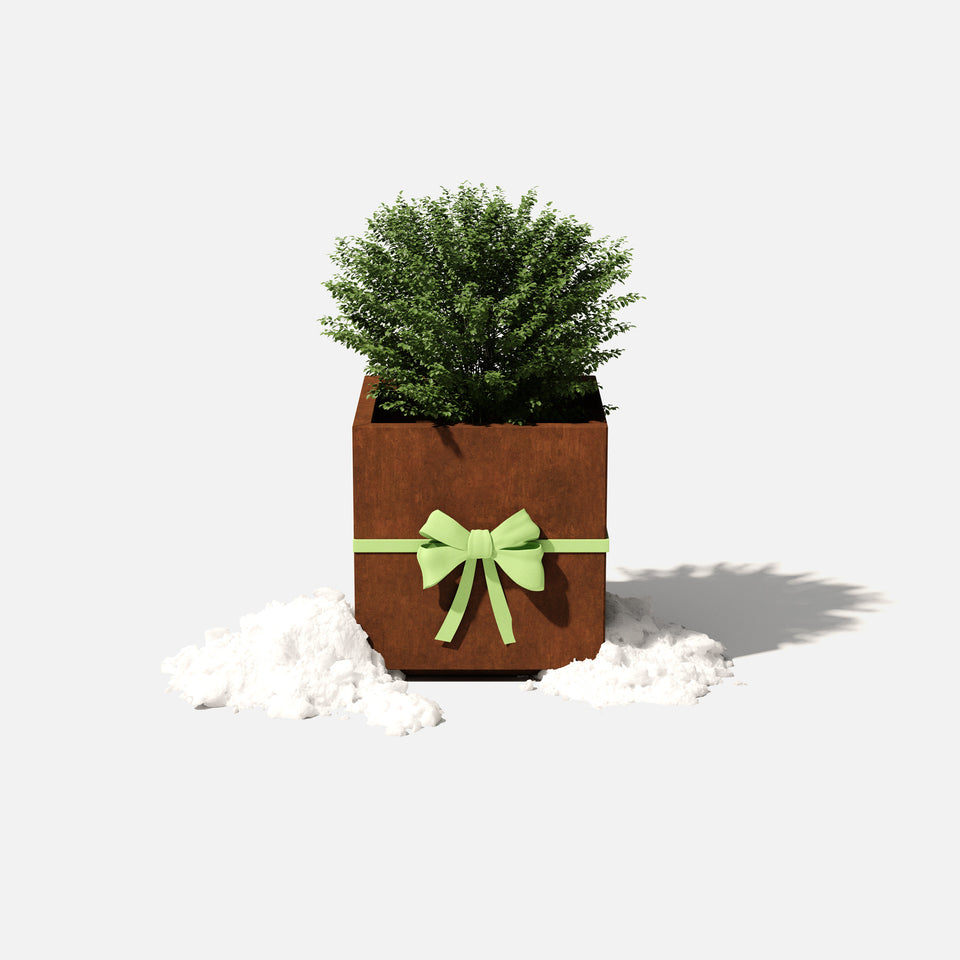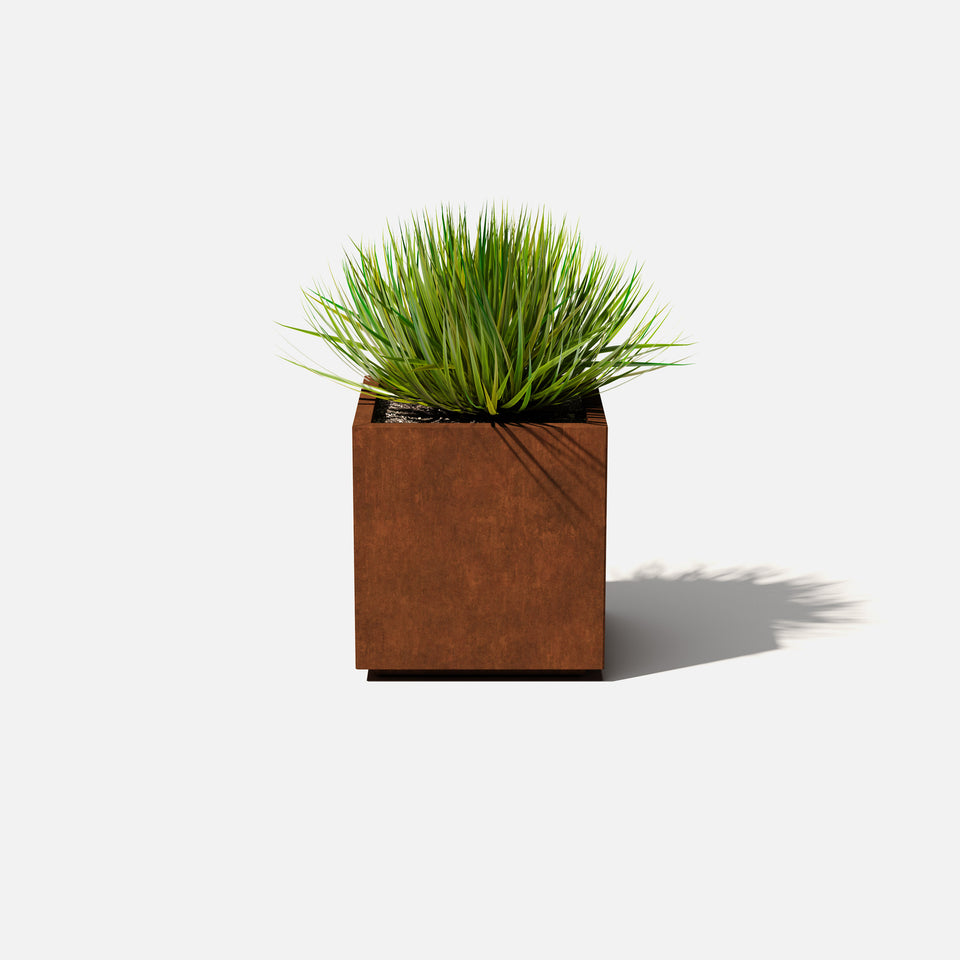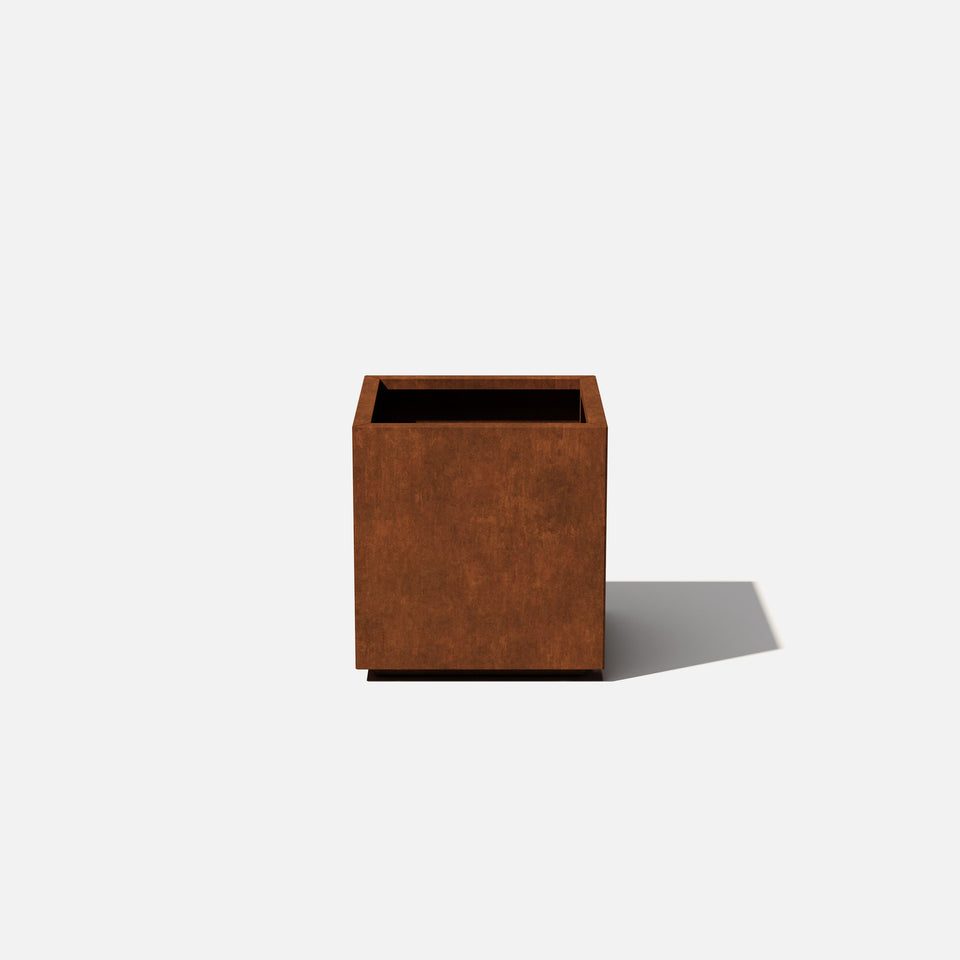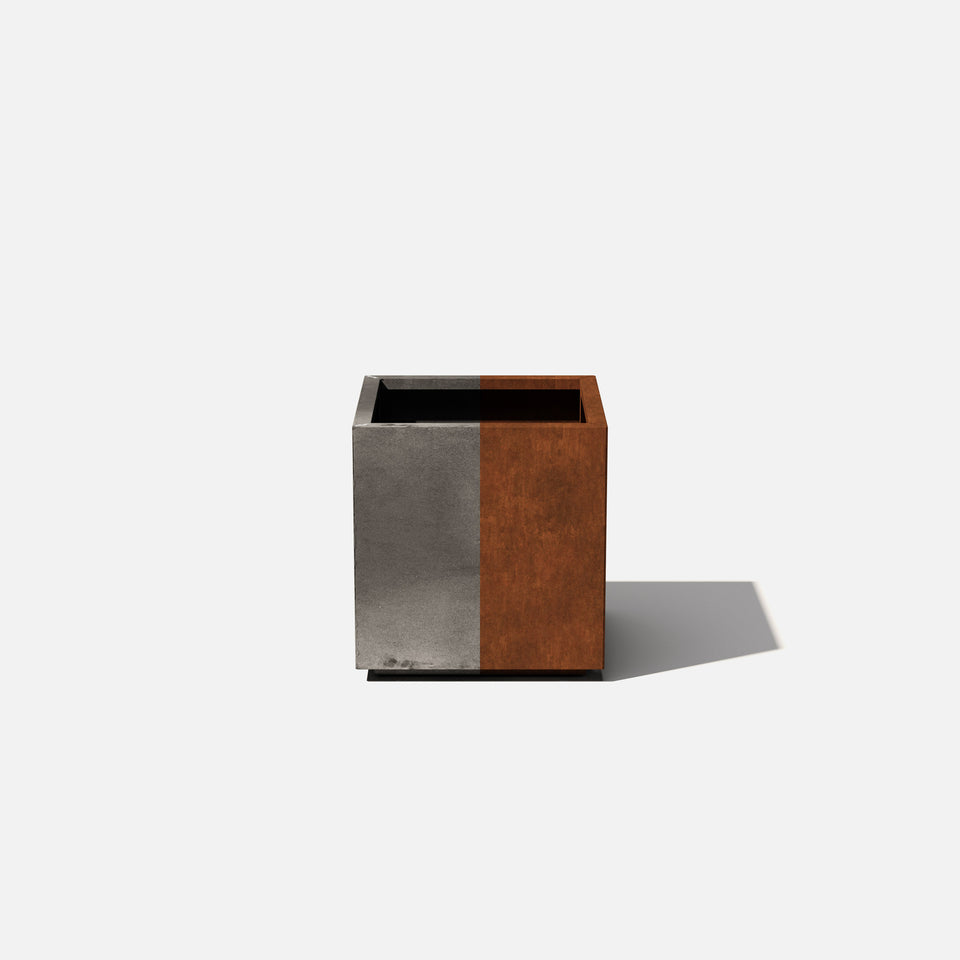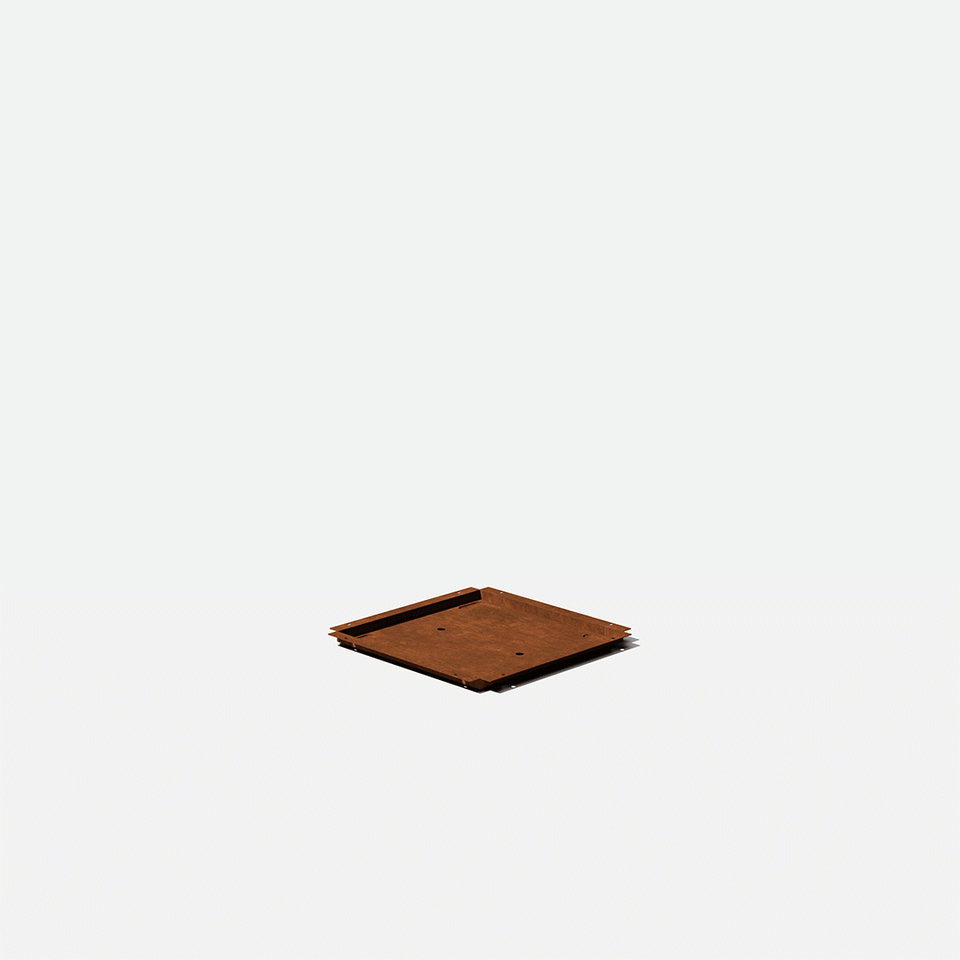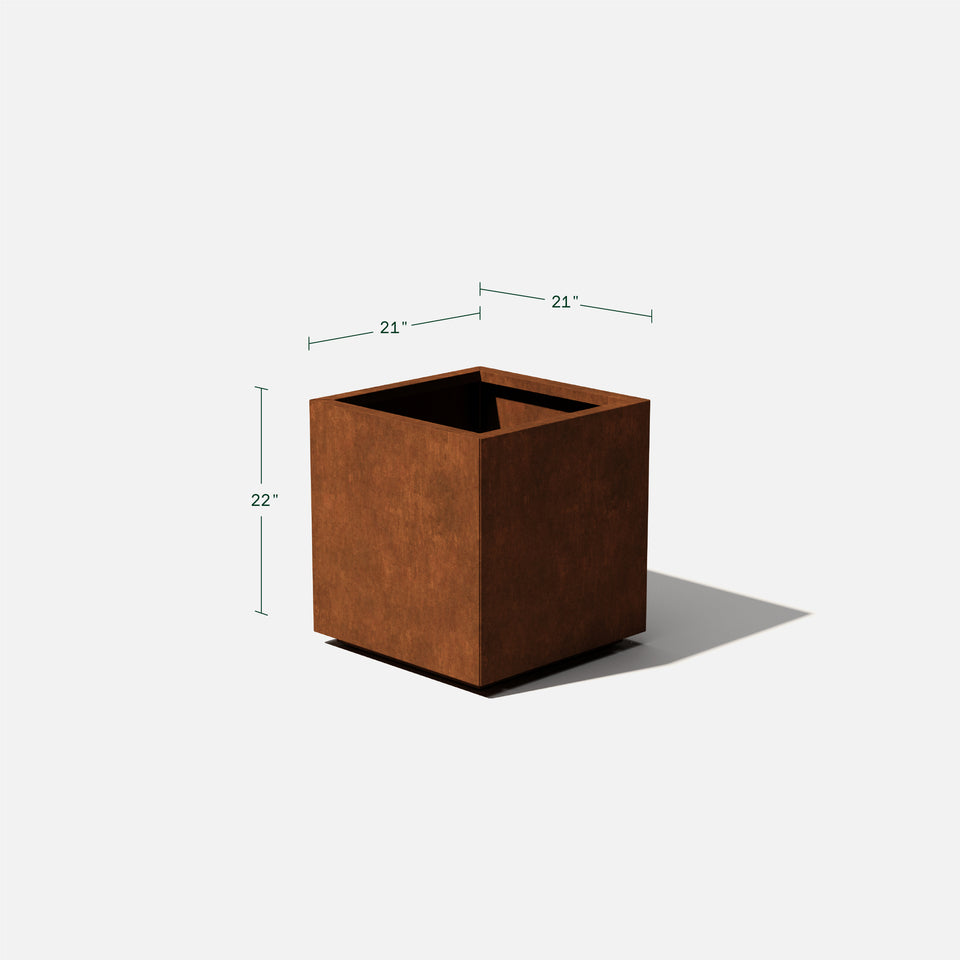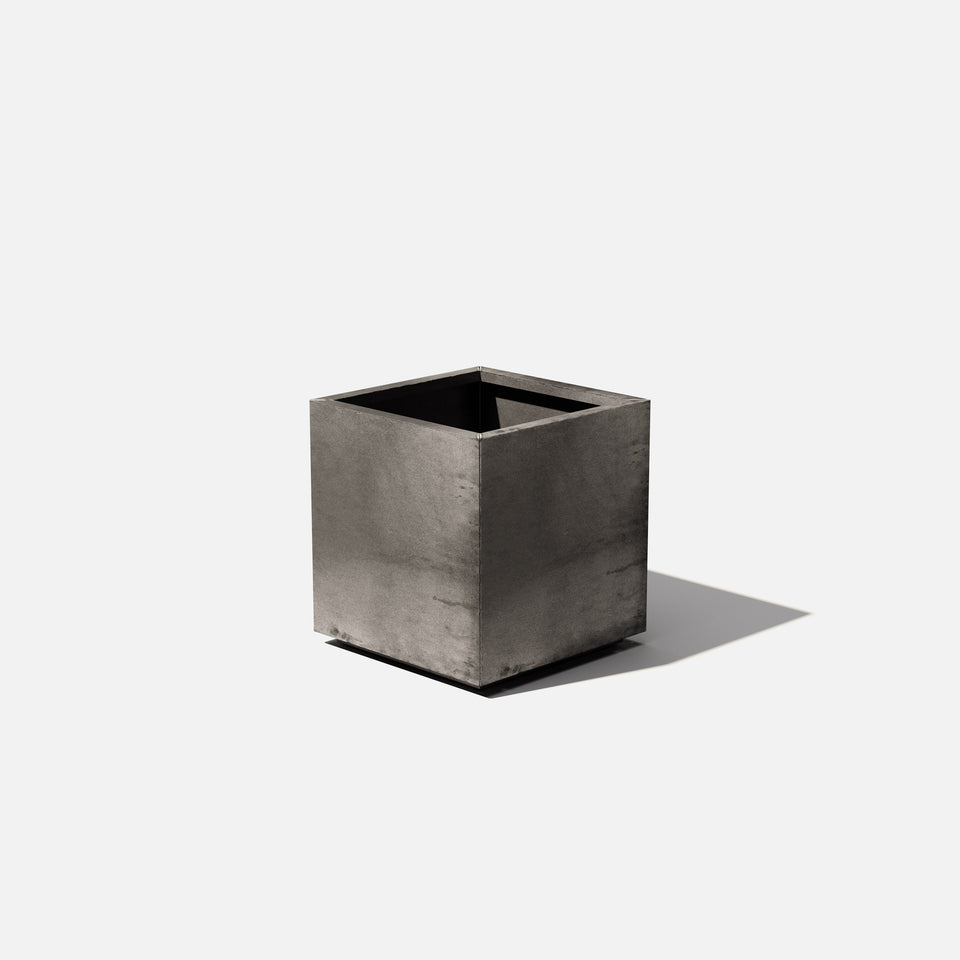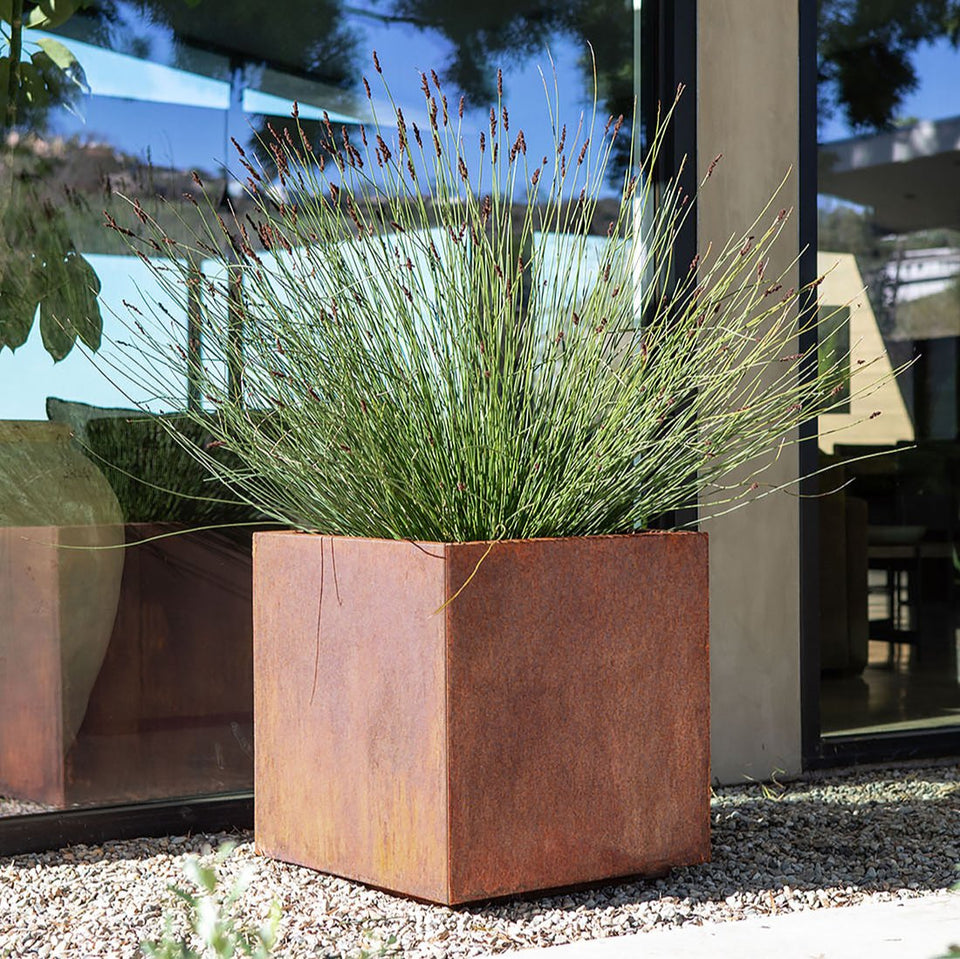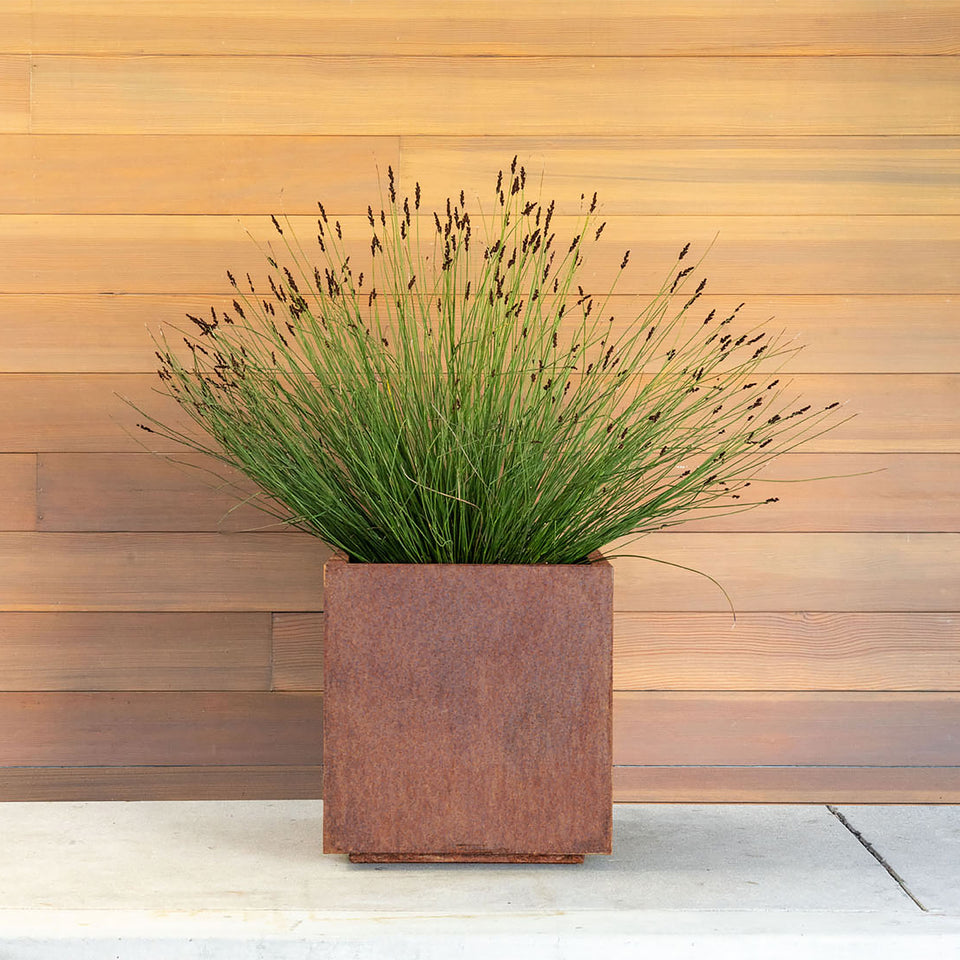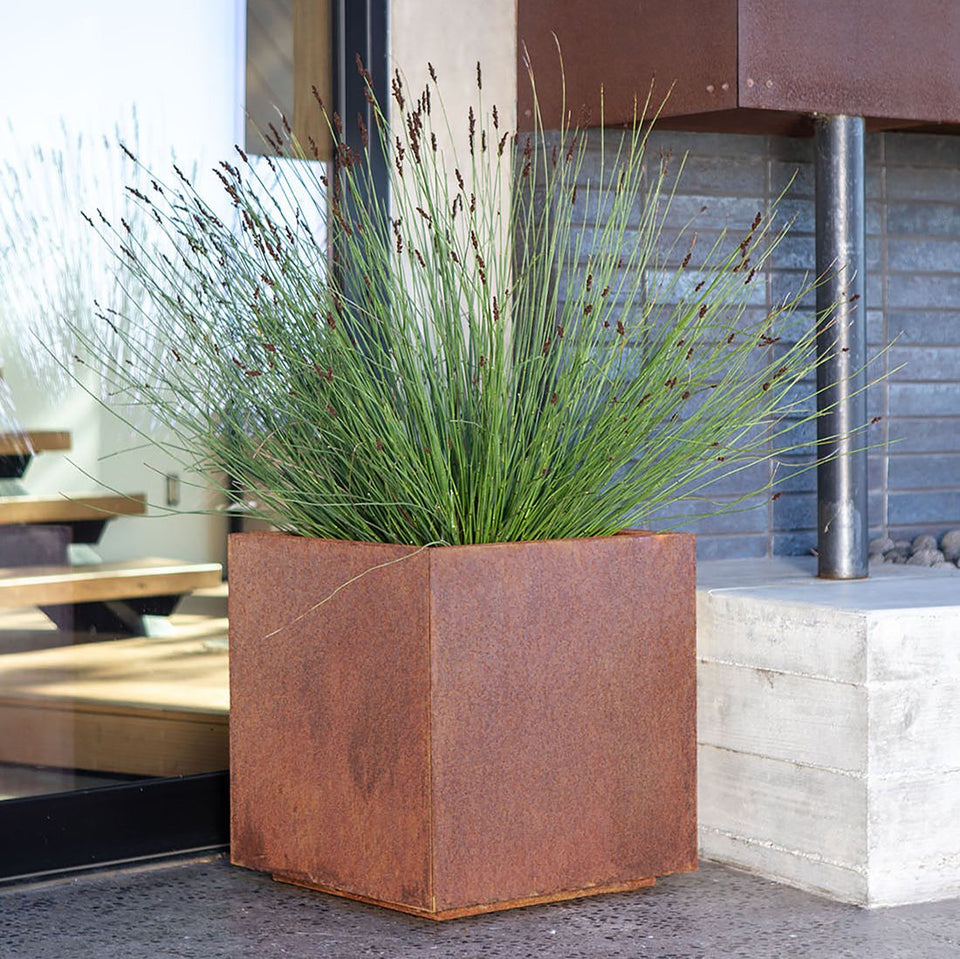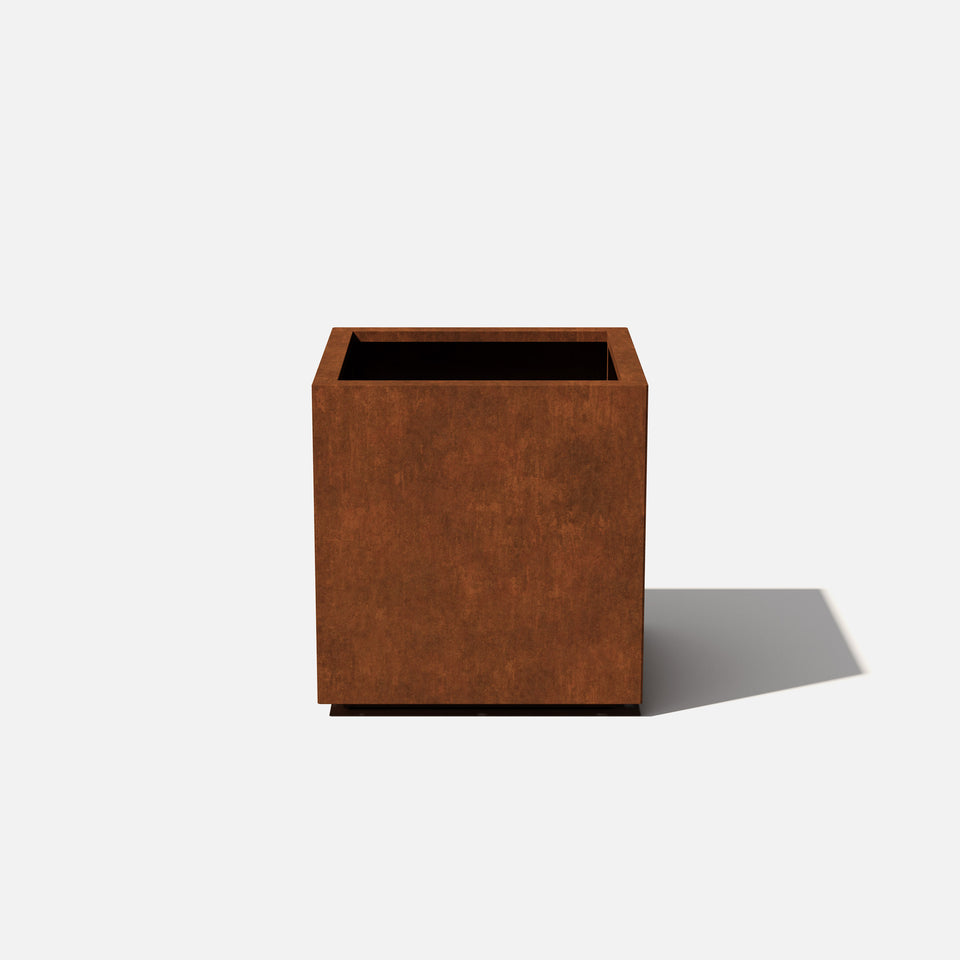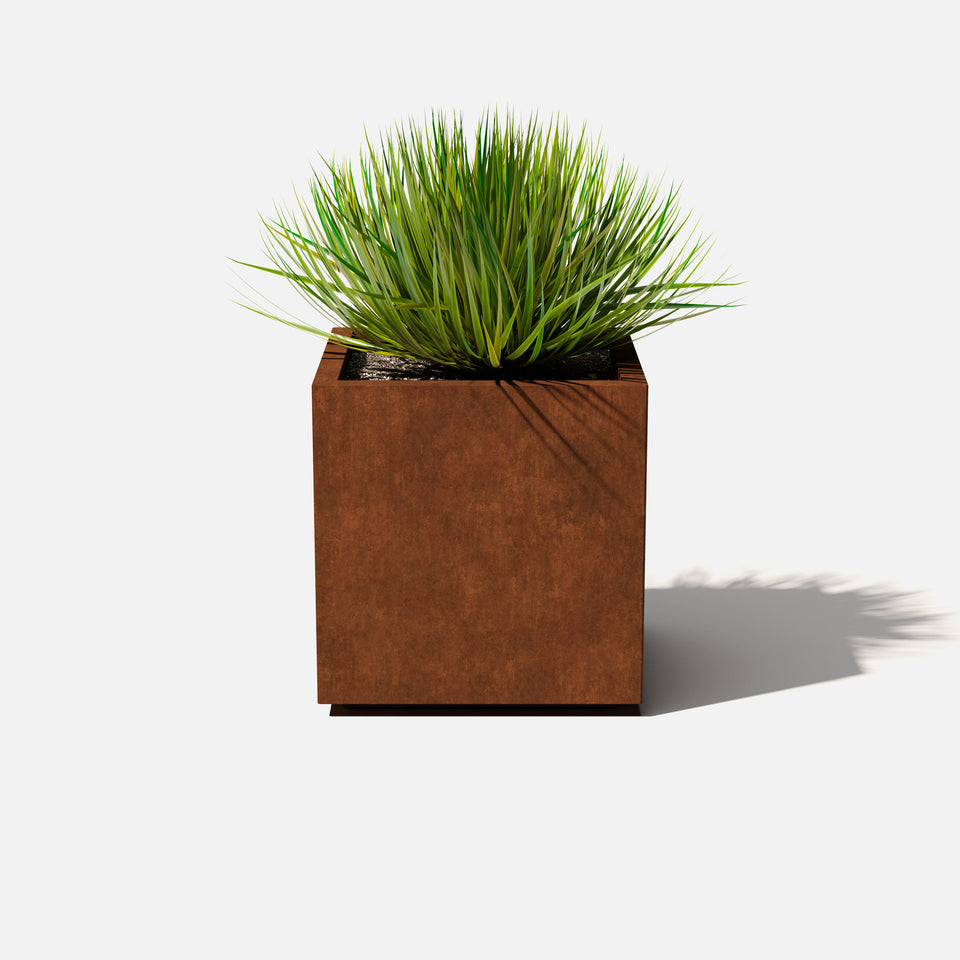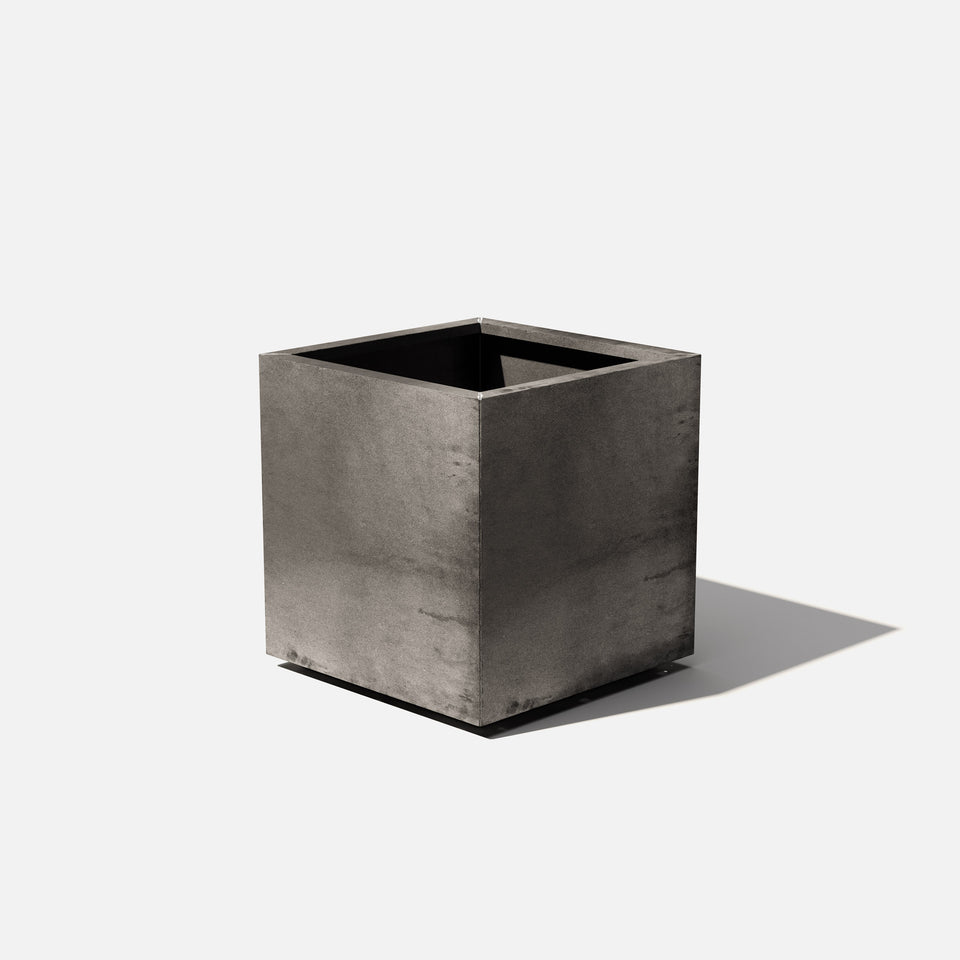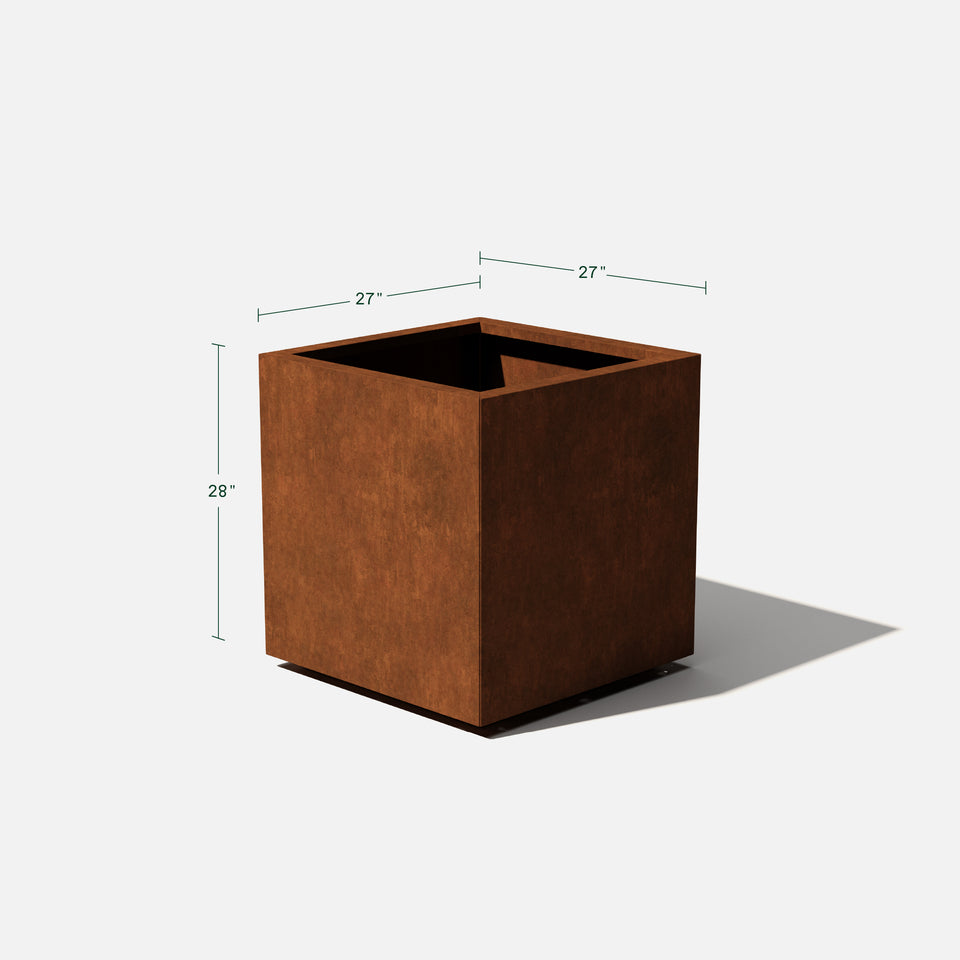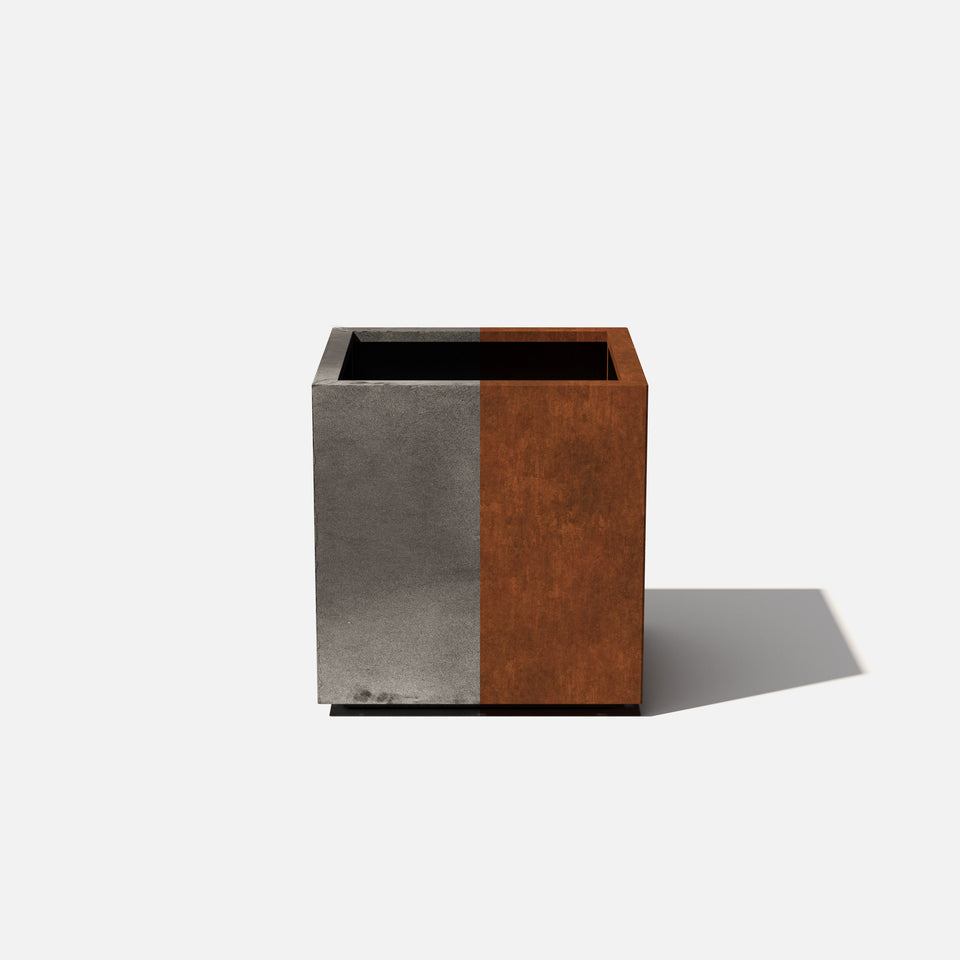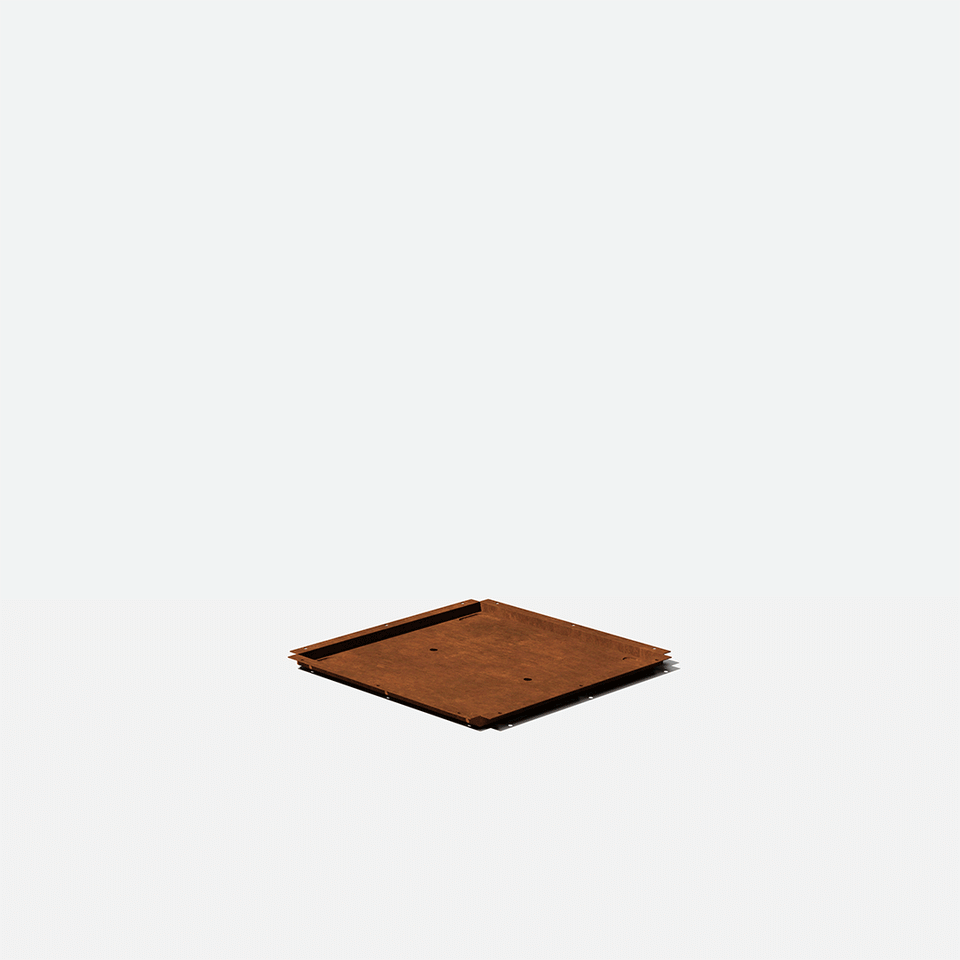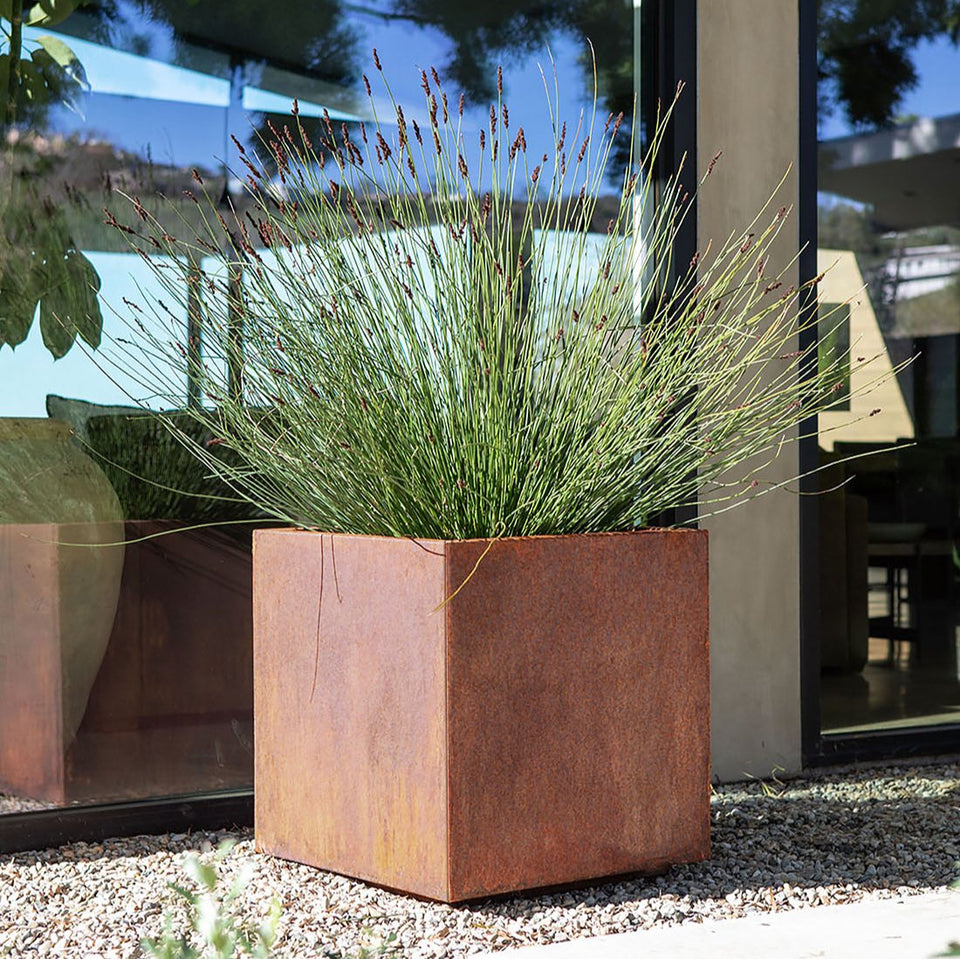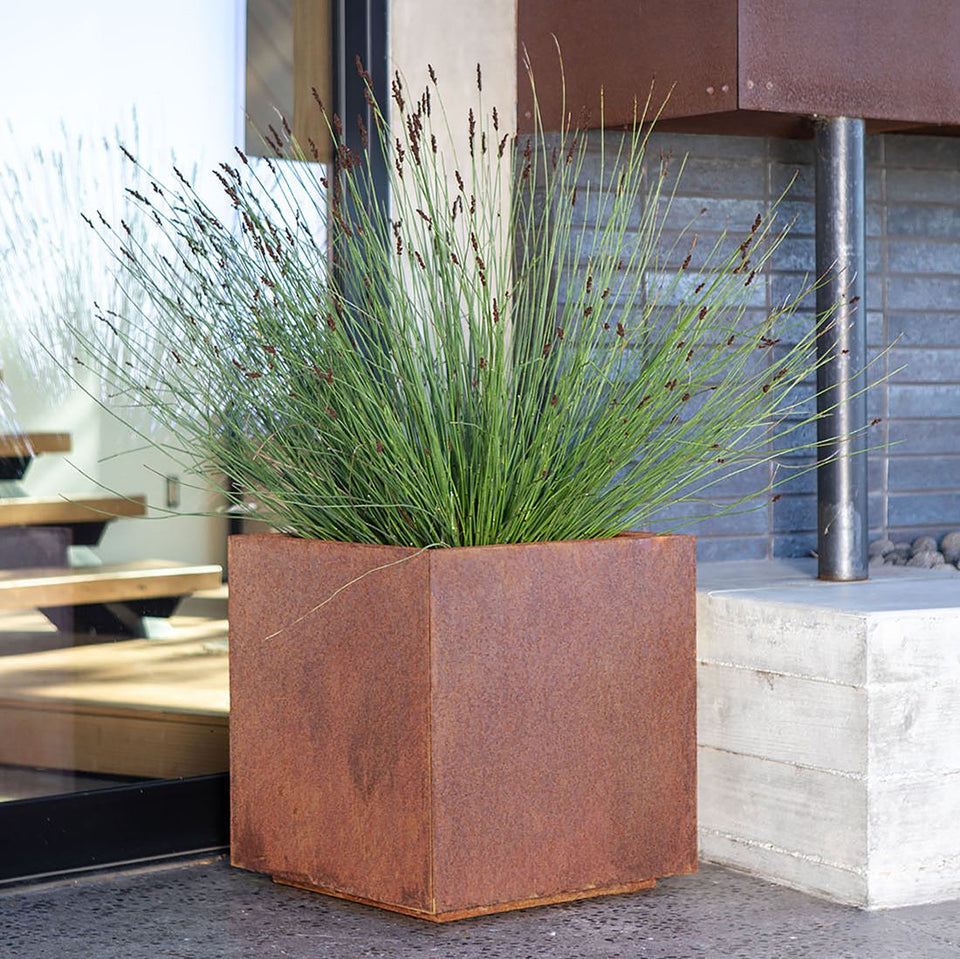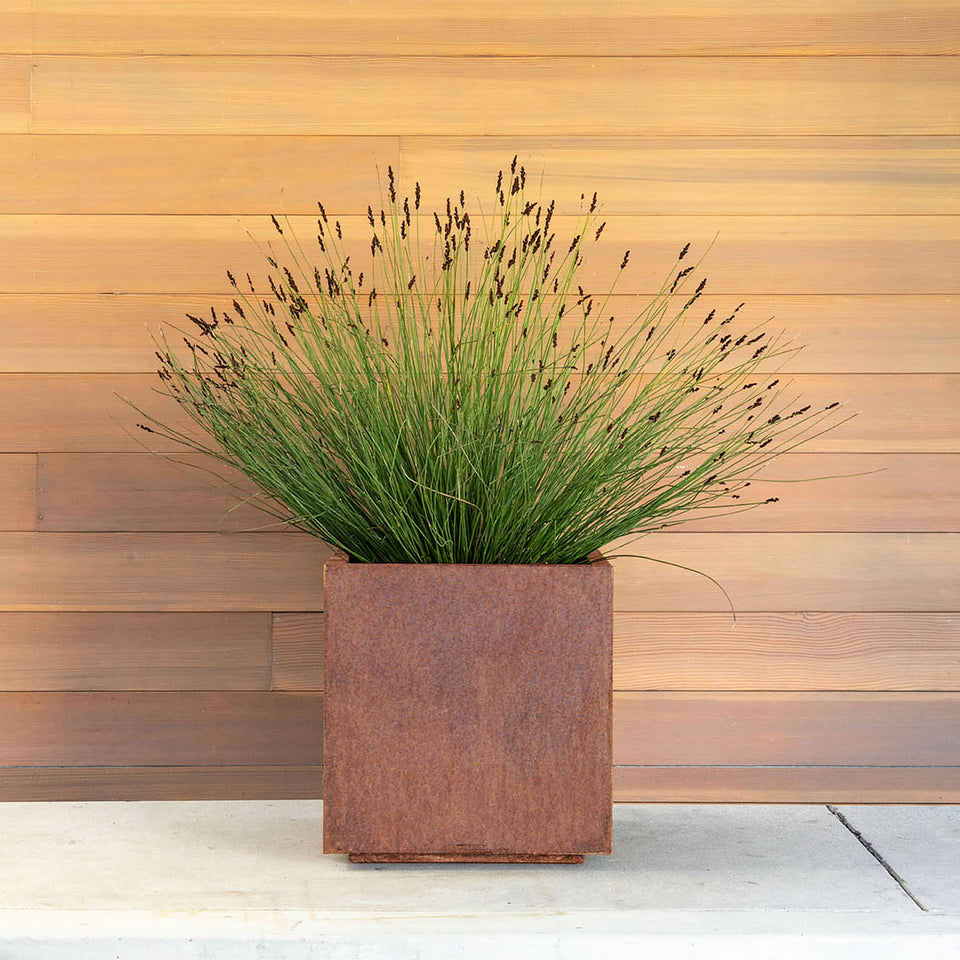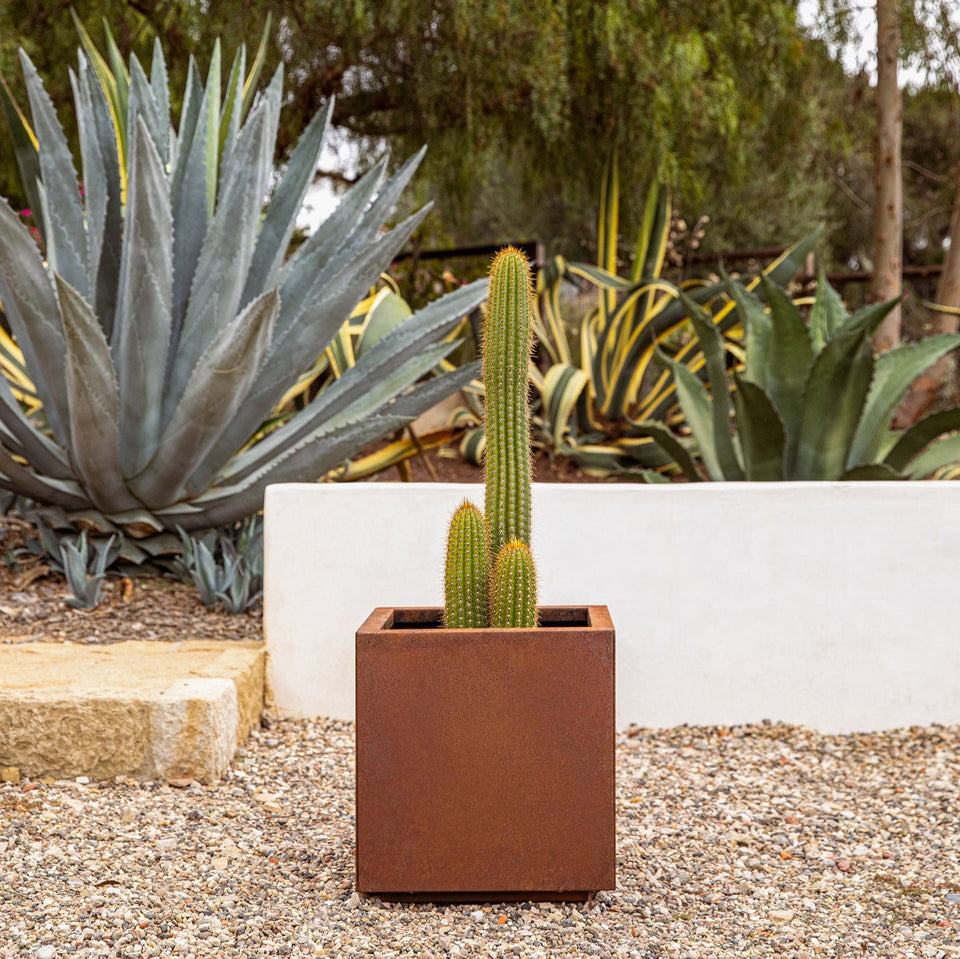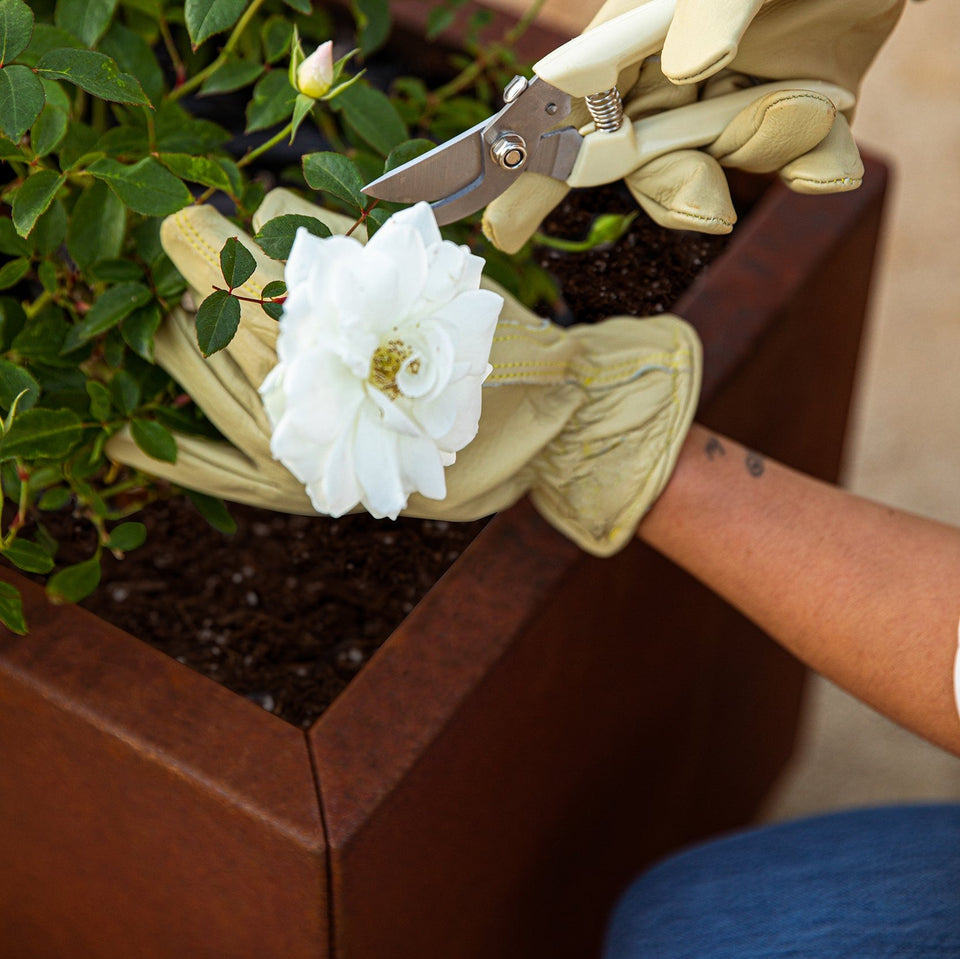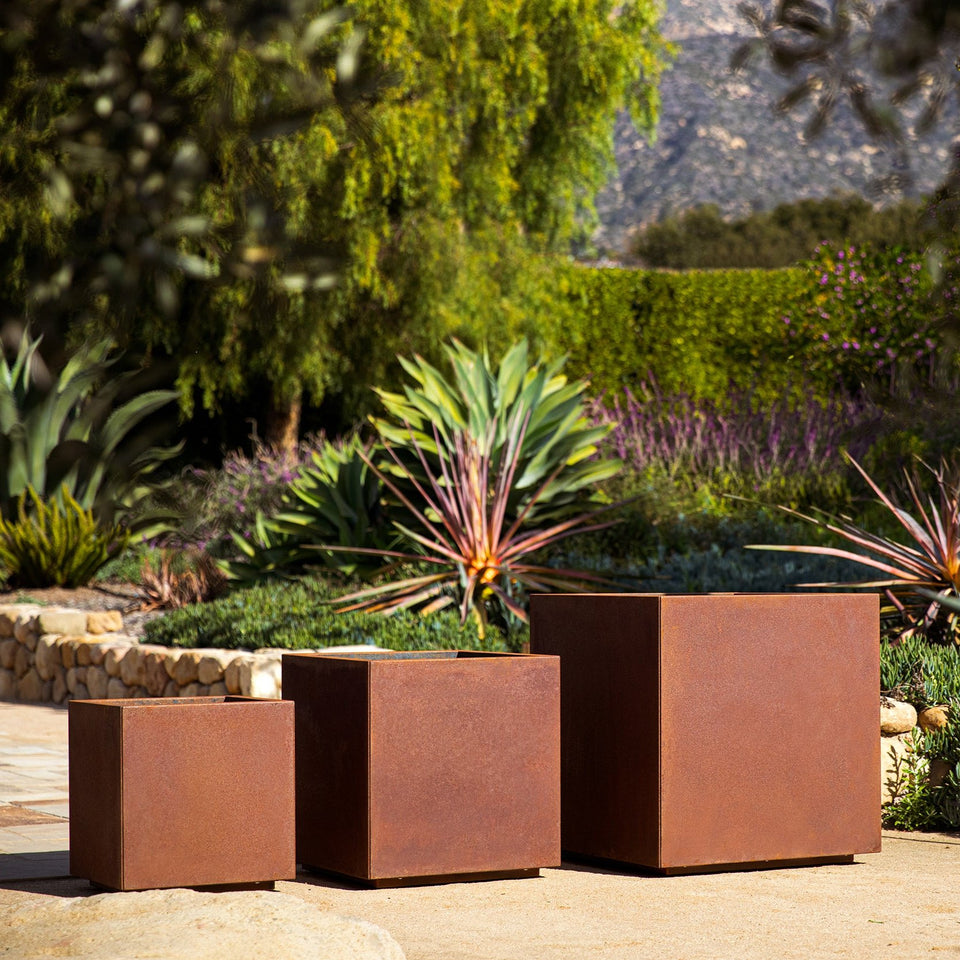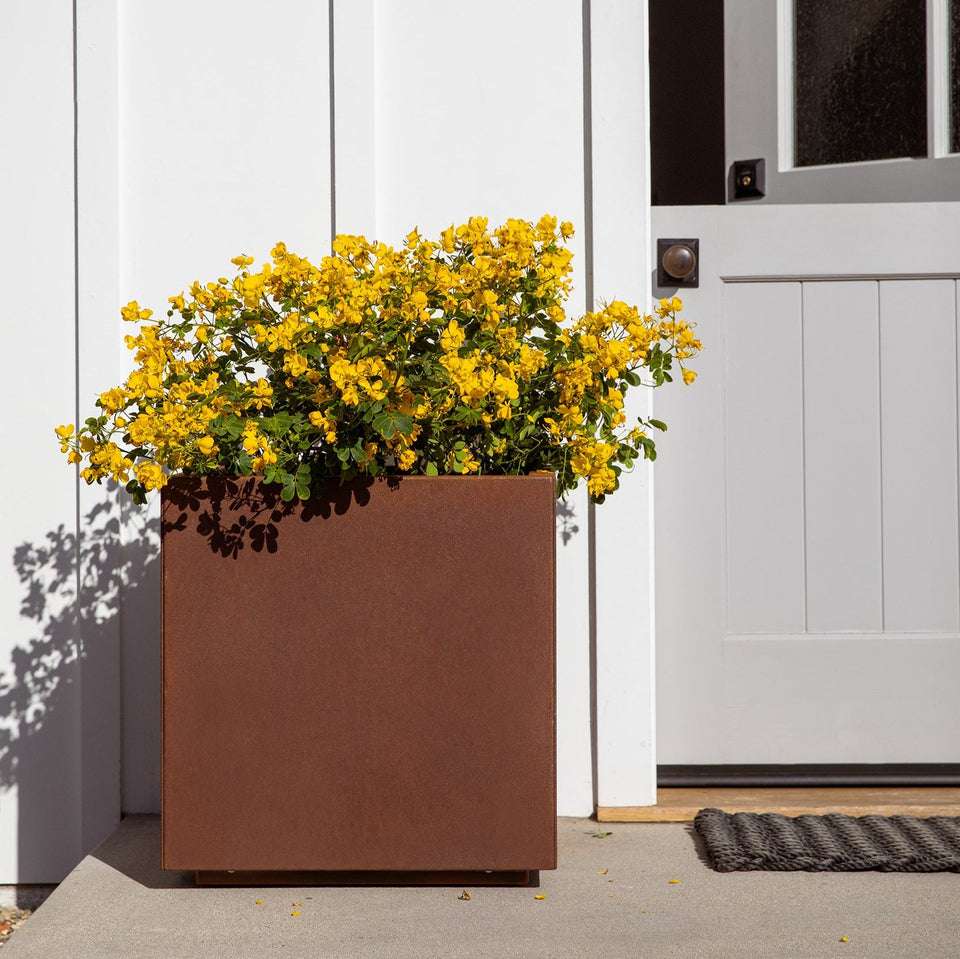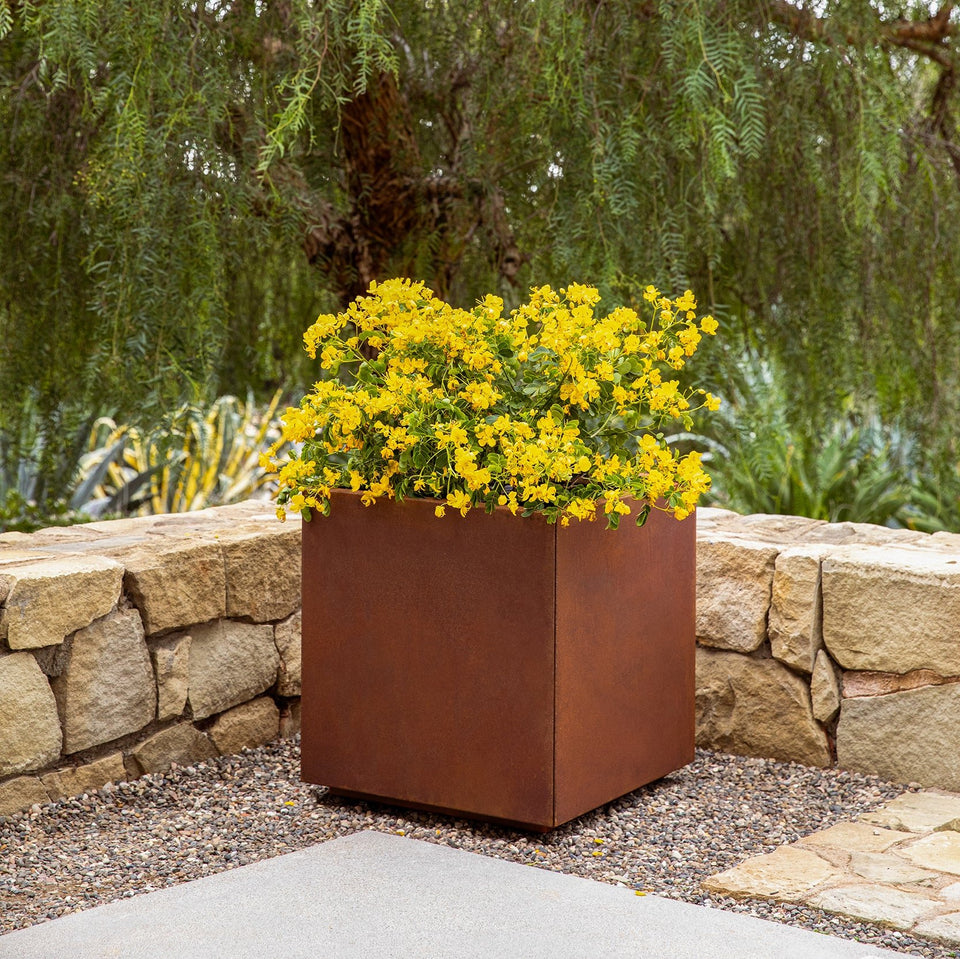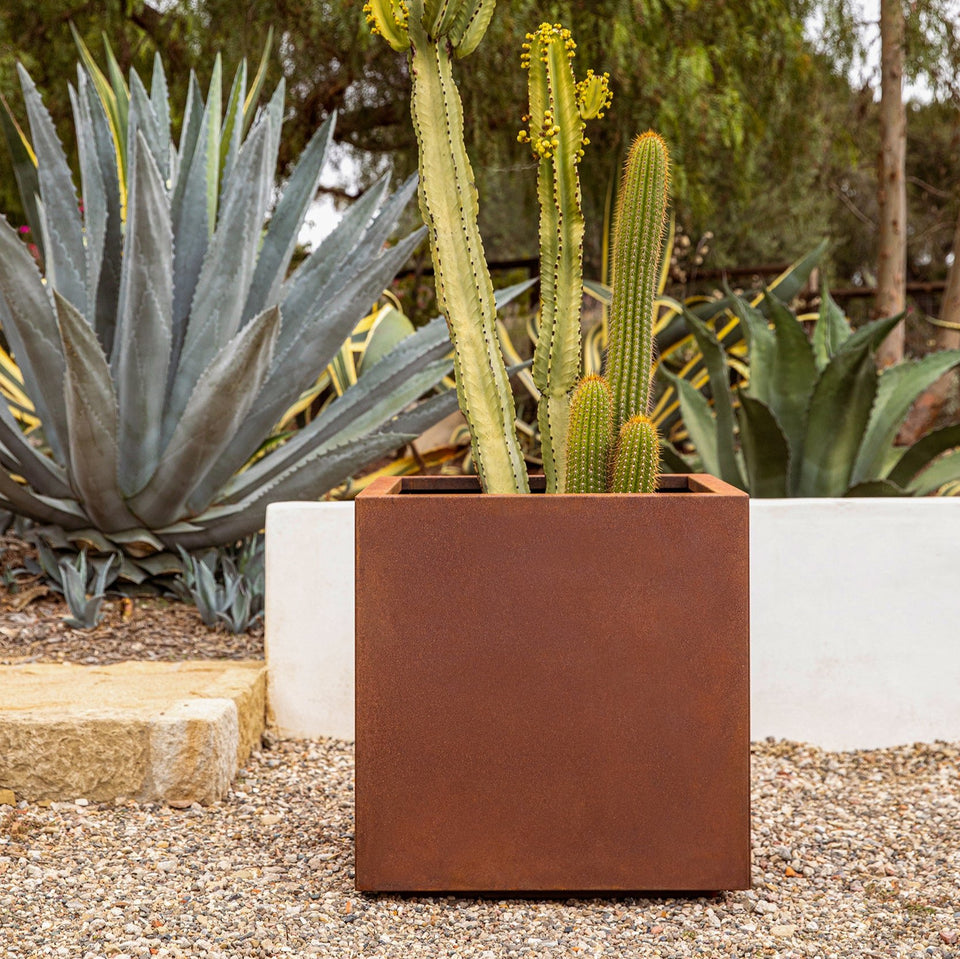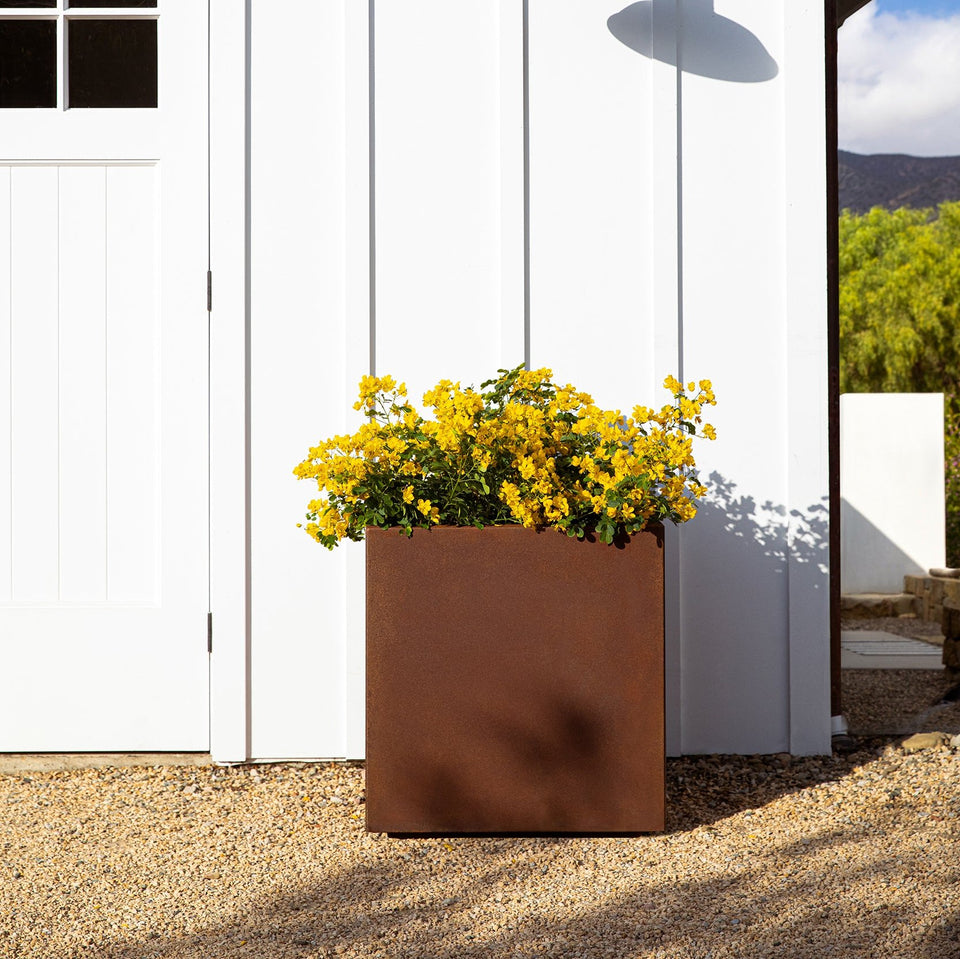 corten cube planter
CUVSMCS
The best recipe for design is to start simple, then add a little flare. My striking symmetry is the perfect base for you to craft picture perfect arrangements. And guess what, I only look better with age. *Corten steel products arrive in their unrusted state. *Assembly Required.  
made from thick gauge corten steel

commercial grade construction

all-weather resistant
• arrives in raw steel state
• foam insulation
• drainage hole
• optional drip tray
corten cube small: 17" L x 17" W x 18" H weight: 26 lbs capacity: 22.5 gal | 85.2 L
corten cube medium: 21" L x 21" W x 22" H weight: 39 lbs capacity: 42 gal | 158.9 L
corten cube large: 27" L x 27" W x 28" H weight: 67 lbs
capacity: 88.3 gal | 334.5 L
get $10 off and more
Join our newsletter for $10 off your next purchase, product launches, and the outdoor living scoop!